Last Updated on May 2, 2023
Hello Tea Lovers, are you looking for the latest Artea menu prices? You have arrived at the right place then. We have uploaded their complete menu with pictures and prices. Prices are taken from the official sources of Artea Singapore.
ARTEA MENU PRICE 2023
Artea Singapore menu can be categorized as Souffle, Milk Tea, New, Slushy, and Fruit Tea. Let's see them in detail one by one.
ARTEA SOUFFLE MENU WITH PRICES
| MENU ITEMS | PRICE |
| --- | --- |
| Original Souffle | SGD 10.80 |
| Tiramisu Souffle | SGD 11.80 |
| Strawberry Souffle | SGD 12.30 |
| Kyoto Macha Souffle | SGD 12.30 |
| Brown Sugar Bubble Souffle | SGD 12.80 |
ARTEA MILK TEA PRICES
| MENU ITEMS | PRICE |
| --- | --- |
| White Peach Oolong Latte | SGD 6.30 |
| Osmanthus Oolong Latte | SGD 6.30 |
| Ceylon Milk Tea | SGD 6.80 |
| Ceylon Bubble Milk Tea | SGD 5.80 |
| Brown Sugar Milk | SGD 6.80 |
ARTEA SINGAPORE SLUSHY PRICES
| MENU ITEMS | PRICE |
| --- | --- |
| Mango Milkshake | SGD 8.30 |
| Mango Smoothie | SGD 8.30 |
| Mango Cheese | SGD 8.80 |
| Mango Momo | SGD 9.30 |
| Strawberry Fuji | SGD 10.00 |
| Strawberry CHeese | SGD 9.30 |
| Much Strawberry | SGD 9.30 |
| Strawberry Momo | SGD 10.00 |
| Much Watermelon | SGD 7.30 |
| Watermelon Cheese | SGD 7.80 |
| Avocado Milkshake | SGD 7.30 |
| Avocado Cheese | SGD 7.80 |
| Avocado Momo | SGD 8.80 |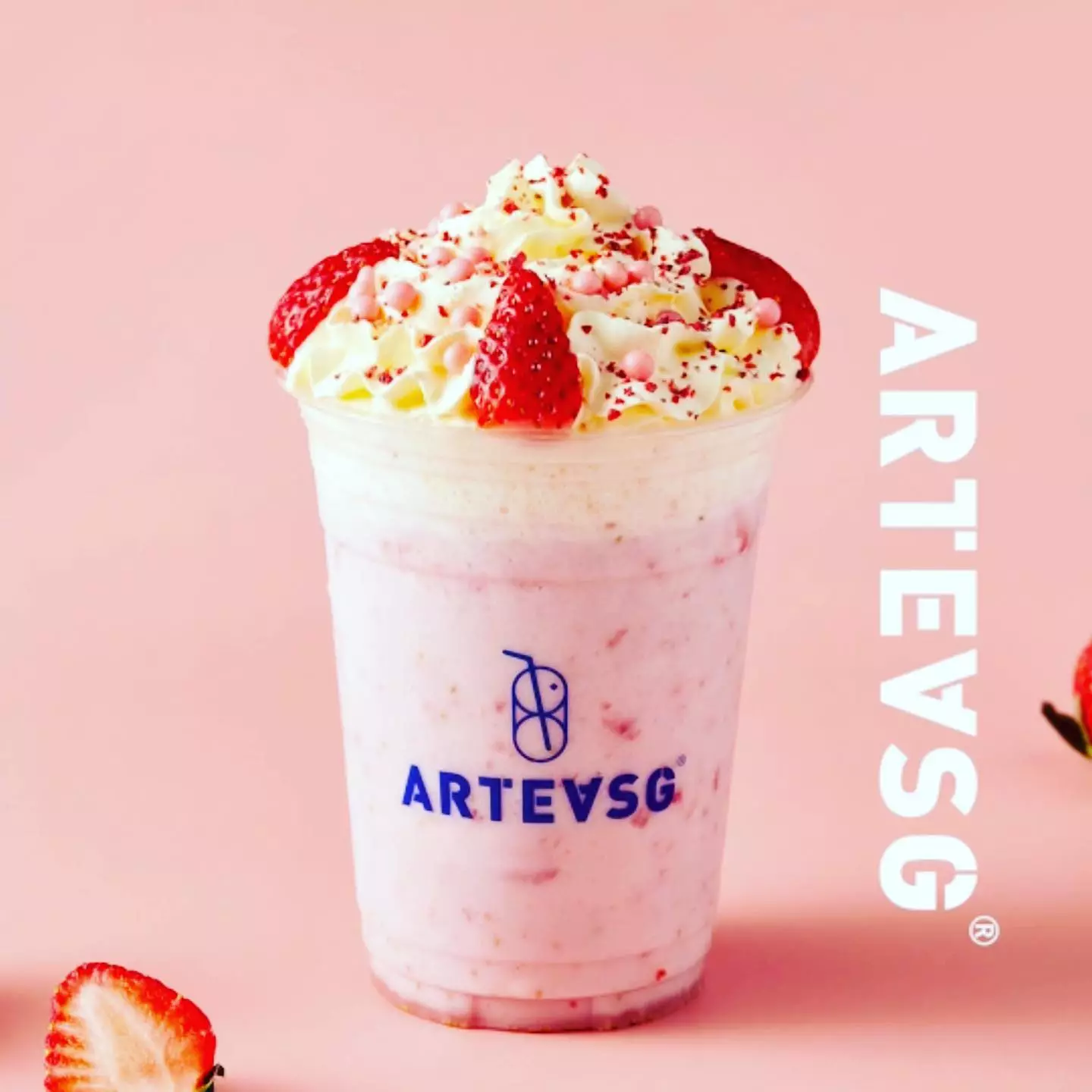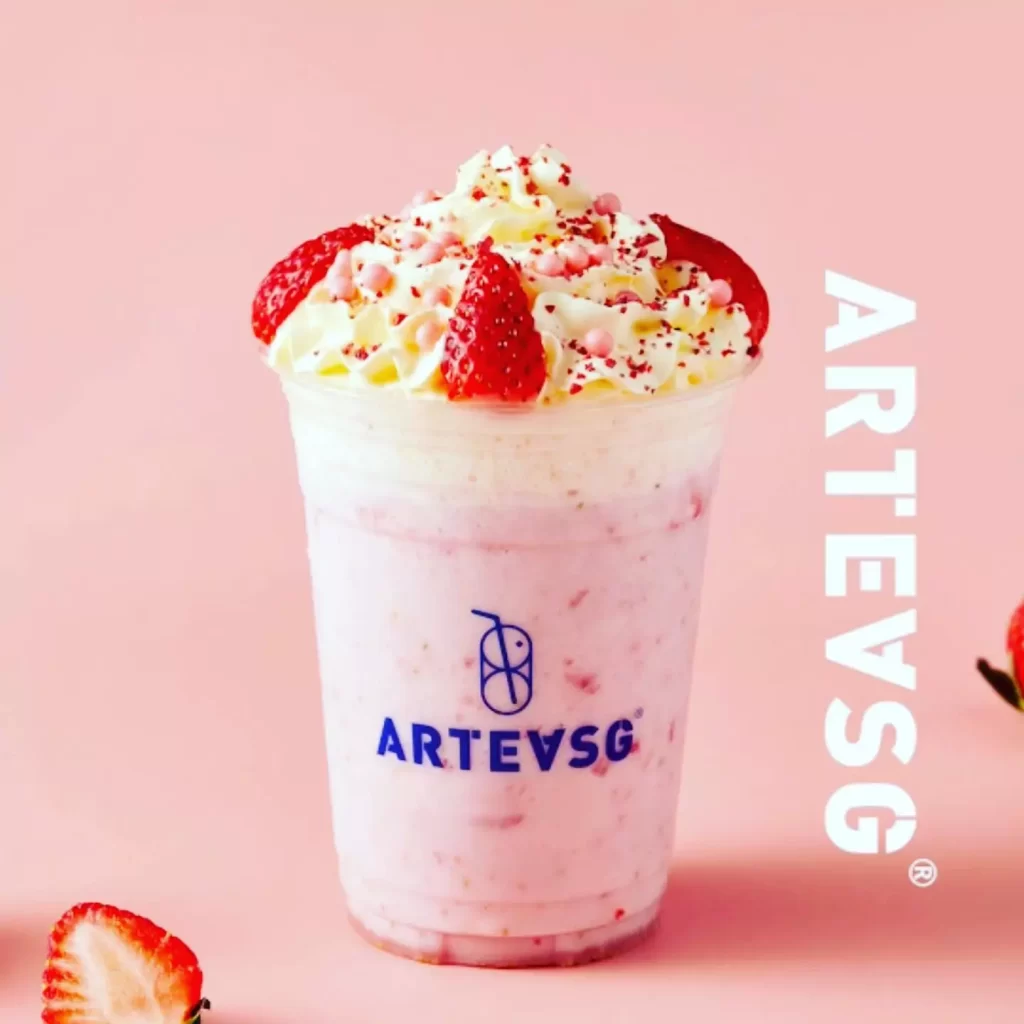 ARTEA NEW MENU PRICES
| MENU ITEMS | PRICE |
| --- | --- |
| Cold Brew Cafe Latte | SGD 6.80 |
| Cold Brew Coffee Black | SGD 6.30 |
See Also: Simply Wrapps Menu
ARTEA FRUIT TEA PRICES
| MENU ITEMS | PRICE |
| --- | --- |
| Signature Fruit Tea | SGD 10.30 |
| Mango Jasmine Tea | SGD 7.30 |
| Passion Mango | SGD 7.30 |
| Lemon Black Tea | SGD 6.80 |
| Lemon Green Tea | SGD 6.80 |
| Lychee Jasmine | SGD 7.30 |
| Much Orange | SGD 6.80 |
| Passion Pineapple | SGD 8.30 |