Last Updated on May 2, 2023
Hello Italian food lovers, are you looking for the latest lavo Singapore Menu? You have arrived at the right place then. We have uploaded their complete menu with pictures and updated prices. Prices are taken from the official sources of Lavo Singapore.
Lavo Menu Singapore 2023
Lavo Singapore menu can be categorized as Appetizers, Raw Bar, Salads, Brick Oven Pizza, Pastas, House Specialties, From the Grill, & Trimmings. Now let's see them in detail one by one.
Lavo Appetizers Menu
MENU
PRICE
GARLIC BREAD
Basil Pesto, Marinara, Gorgonzola Dolce
SGD 23.00
TUNA TARTARE
Yellow Fin Tune, Avocado, Crispy Garlic, Black Olive Dressing
SGD 35.00
EGGPLANT PARMIGIANA
Marinara, Mozzarella, Parmasan
SGD 25.00
SAN DANIELE HAM & FIGS
San Daniele
SGD 35.00
SCALLOPS ALLA LIVORNESE
Hokkaido Scallops, Gaeta Olive, Cherry Tomatoes Capers & Basil Oil
SGD 35.00
CHARRED OCTOPUS
Celery, Endive, Red Wine Vinaigrette, Fennel, Oregano
SGD 33.00
FRIED CALAMARI
Spicy Marinara, Pickled Peppers, Zucchini
SGD 31.00
WAGYU BEEF CARPACCIO
Arugula, Truffle Vinaigrette, Parmesan & Black Truffle
SGD 33.00
THE MEATBALL
1lb of Fresh Ground Imperial Wagyu, Veal, Italian Sausage. Served with Fresh Whipped Ricotta
SGD 39.00
Lavo Singapore Menu Prices – Raw Bar
SEAFOOD PLATEAU PICCOLO
Jumbo Shrimp, Alaskan King Crab, Half Maine Lobster, Crabmeat Salad, Scallop Salad, Tuna Ceviche
SGD 170.00
FIN DE CLAIRE OYSTER (12 PCS)
Cocktail Sauce, Tabasco, Mignoette
SGD 95.00
JUMBO SHRIMP COCKTAIL
Four Jumbo Shrimp, Spicy Cocktail Sauce, Lemon $9 per piece (A la carte)
SGD 44.00
MAINE LOBSTER COCKTAIL
Spicy Cocktail Sauce, Garlic Aioli
SGD 68.00
FIN DE CLAIRE OYSTER (6 PCS)
Cocktail Sauce, Tabasco, Mignonette
SGD 45.00
SEAFOOD PLATEAU GRANDE
Jumbo Shrimp, Alaskan King Crab, Whole Maine Lobster, Crabmeat Salad, Scallop Salad, Tuna Ceviche
SGD 230.00
Lavo Singapore Salads Menu
MENU
PRICE
BURRATA
Heirloom Tomatoes, Basil Pesto
SGD 28.00
CLASSIC CAESAR
Romaine Lettuce, Parmesan Cheese, Garlic Croutons
SGD 28.00
VERDE SALAD
Cucumber, Avocado, Marcona Almond, Honey & Rosemary Vinaigrette
SGD 22.00
ASPARAGUS AND ARTICHOKE SALAD
Fava Beans, Salsa Verde, Tomato Vinaigrette
SGD 28.00
Lavo Menu – Brick Oven Pizza
MENU
PRICE
CARNE
Salami, Prosciutto, Tomato, Pepperoncini, Gorgonzola, Fresh Mozzarella
SGD 37.00
BLACK TRUFFLE
Mix Mushroom, Ricotta, Arugula
SGD 35.00
SPINACH AND ARTICHOKE
Fresh Mozzarella, Spinach, Black Olive
SGD 33.00
MARGHERITA
Fresh Mozzarella, Tomato, Basil
SGD 32.00
Lavo Pastas Prices
MENU
PRICE
LINGUINI WHITE CLAMS
Garlic, Toasted Breadcrumbs, Pepperoncini
SGD 43.00
PENNE ALLA VODKA
Onions, Prosciutto, Peas, Light Cream Sauce
SGD 37.00
SPAGHETTI CARBONARA
Prosciutto, Bacon, Onions, Cream Sauce
SGD 38.00
SPAGHETTI TOMATO AND BASIL
Onion, Garlic, Olive Oil
SGD 31.00
RIGATONI MELANZANA
Tomato, Roasted Eggplant, Onion, Buffalo Mozzarella
SGD 36.00
MAFALDINE SEAFOOD ALFREDO
Prawns, Scallops, Lobster Butter
SGD 41.00
SILK HANKIERCHIEF'S
White Bolognese, Sage and Parmesan
SGD 38.00
POTATO GNOCCHI
Crema, Mushroom Ragu, Black Truffle
SGD 46.00
HOME MADE TAGLIATELLE
Lemon, Butter & Kaviar
SGD 39.00
See Also : Bober Tea Menu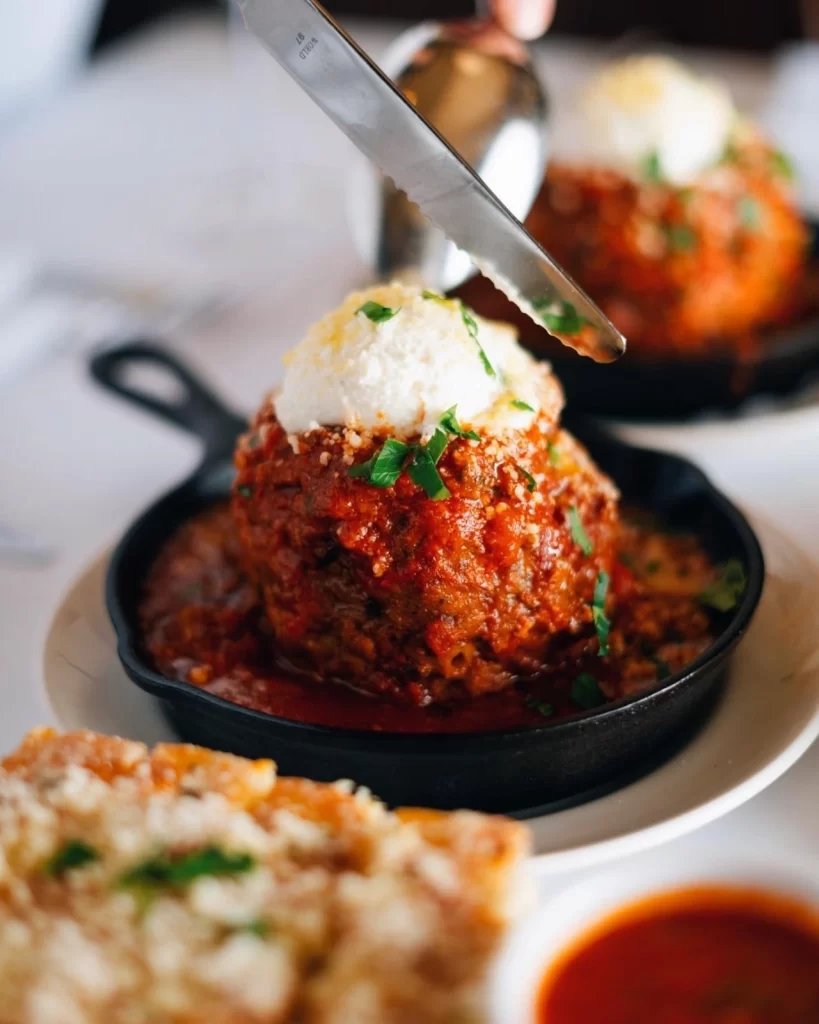 Lavo House Specialties
MENU
PRICE
CHICKEN PARMIGIANA
Thinly Pounded Chicken, Marinara, Mozzarella
SGD 43.00
GRILLED PRAWNS SPIEDINI
Garlic Butter, Shaved Fennel & Pepper dew Salad
SGD 43.00
CHICKEN DOMINICK
White Balsamic, Roaster Potatoes, Red Chili Flakes
SGD 46.00
CHICKEN MARSALA
Wild Mushrooms, Spinach, Marsala Demi Glaze
SGD 44.00
MEDITTEREAN SEABASS
Fresh Bay Leaf, Preserved Lemon, Fennel & Parsley Salad
SGD 48.00
GRILLED SALMON OREGANATO
Chickpeas Salad, White Wine & Lemon Butter
SGD 45.00
KING CRAB PICCATA
Vermouth Capers & Lemon Butter
SGD 69.00
Lavo – From The Grill
| MENU | PRICE |
| --- | --- |
| LAMB CHOPS | SGD 88.00 |
| FILET MIGNON | SGD 80.00 |
| NEW YORK STRIP | SGD 110.00 |
| IBERICO PORK CHOP | SGD 75.00 |
| BONE-IN RIB EYE – 1100 Grams | SGD 218.00 |
| PORTERHOUSE – 900 Grams | SGD 185.00 |
Lavo Singapore – Trimmings Menu
MENU
PRICE
FRENCH FRIES
Truffle Oil, Black Pepper, Parmesan Cheese
SGD 18.00
MIXED WILD MUSHROOMS
Garlic Herbs, Truffle Oil
SGD 18.00
CREAMED SPINACH
Butter, Fontina, Nutmeg
SGD 18.00
ROASTED ROSEMARY POTATOES
Sautéed Onions, Garlic, Veal Demi Glaze
SGD 18.00
SAUTÉED SPINACH
Garlic, Onion, Extra Virgin Olive Oil
SGD 18.00
GRILLED ASPARAGUS
Lemon, Extra Virgin Olive Oil, Cracked Pepper
SGD 18.00
Lavo Singapore – Latest Offers
This Section is regularly updated as Lavo Singapore usually update their new offer every week. The latest offers now are
Is Lavo Singapore Halal?
No, They serve Alcoholic beverages and for that reason Lavo Singapore is not Halal.
Lavo Singapore – Outlet Address & Operating Hours
10 Bayfront Avenue, Level 57 Sands Skypark, Marina Bay Sands
Singapore 018956 – Phone Number + 65 6688 8591
Opening Hours: Monday-Saturday 11am-12am, Sunday 12pm-12am
All the images and prices are taken from the following official sources of Lavo Singapore.