Last Updated on May 2, 2023
Hello foodies, are you looking for the latest Mrs Pho Menu? You have arrived at the right place then. We have uploaded their complete menu with pictures & updated prices. Prices are taken from the official sources of Mrs Pho Singapore.
Mrs Pho Menu Singapore 2023
MAINS
MENU
PRICE
Sliced Beef Pho
Pho bo tai
SGD 13.00
Sliced Beef + Brisket Pho
Pho bo tai nam
SGD 13.00
Special Beef Combo Pho
Pho bo dac biet
SGD 15.00
Chicken Pho
Pho ga
SGD 13.00
Hue Spicy Beef Noodle Soup
Bun bo hue
SGD 14.00
Crab + Prawn Noodle Soup
Banh canh cua
SGD 14.00
Pork + Prawn Noodle Soup
Hu tieu nam vang
SGD 14.00
Mrs Pho Dry Noodle Combo
Bun thit nuong cha gio
SGD 14.00
Stir-fried Beef + Lemongrass Noodle
Dry. Bun bo xao sa
SGD 14.00
Grilled Pork Chop Rice + Egg + Pork Cake
Com suon cha trung
SGD 14.00
Grilled Lemongrass Chicken Rice + Egg
Com ga sa ot
SGD 13.00
Plain White Rice
Com trang
SGD 1.50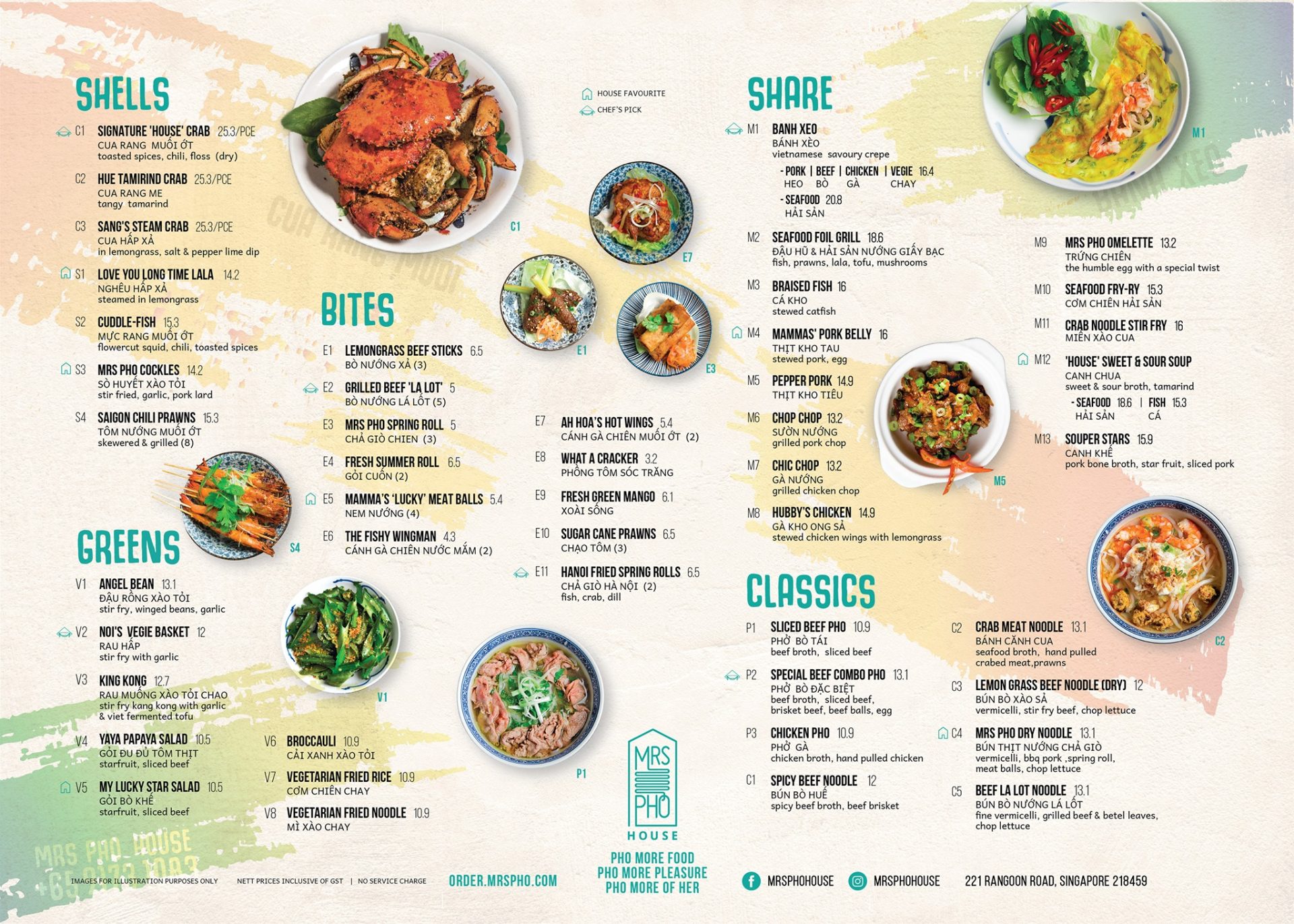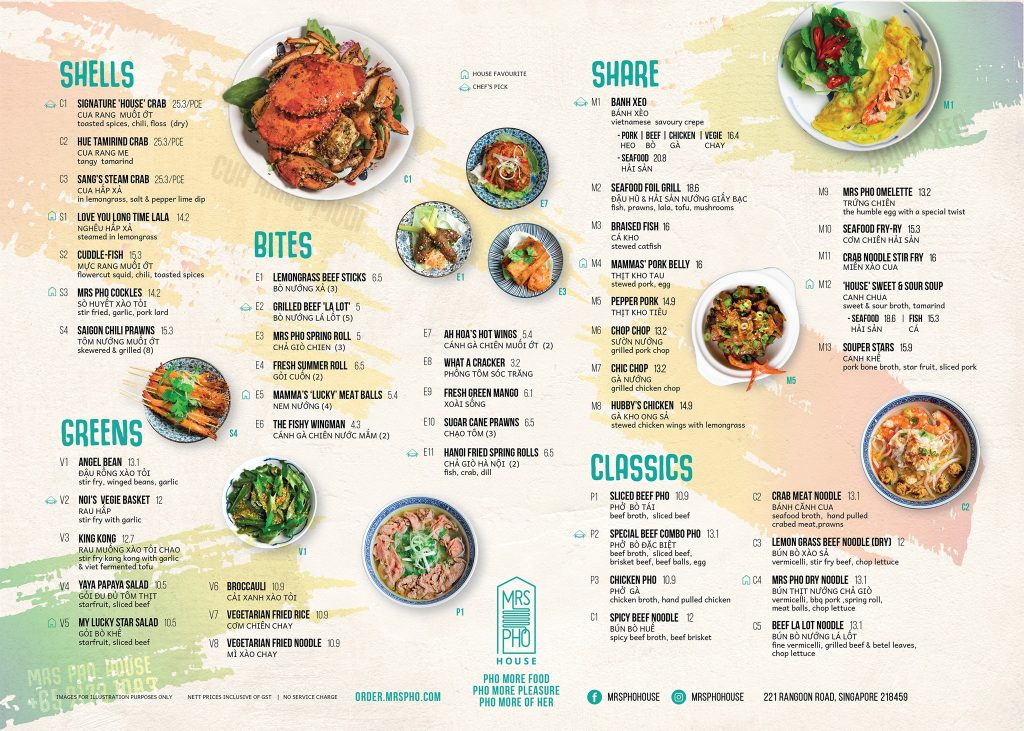 ENTREES
MENU
PRICE
Mrs Pho Fried Spring Rolls
Cha gio
SGD 6.00
Hanoi Crab + Fish Spring Rolls
Cha gio ha noi
SGD 9.00
Mammas Lucky Meatballs
Nem nuong
SGD 6.00
Prawn Crackers of Soc Trang
Phong tom soc trang
SGD 5.00
Grilled Lemongrass Beef Sticks
Bo nuong xa
SGD 7.50
Sugar Cane Prawns
Chao tom
SGD 6.50
Mrs Pho Cockles
So huyet xao toi
SGD 16.00
Fresh Summer Roll
Goi cuon
SGD 6.50
Fresh Prawn + Pork Papaya Salad
Goi du du tom thit
SGD 12.00
Fresh Star Fruit + Beef + Crackers
Goi bo khe
SGD 12.00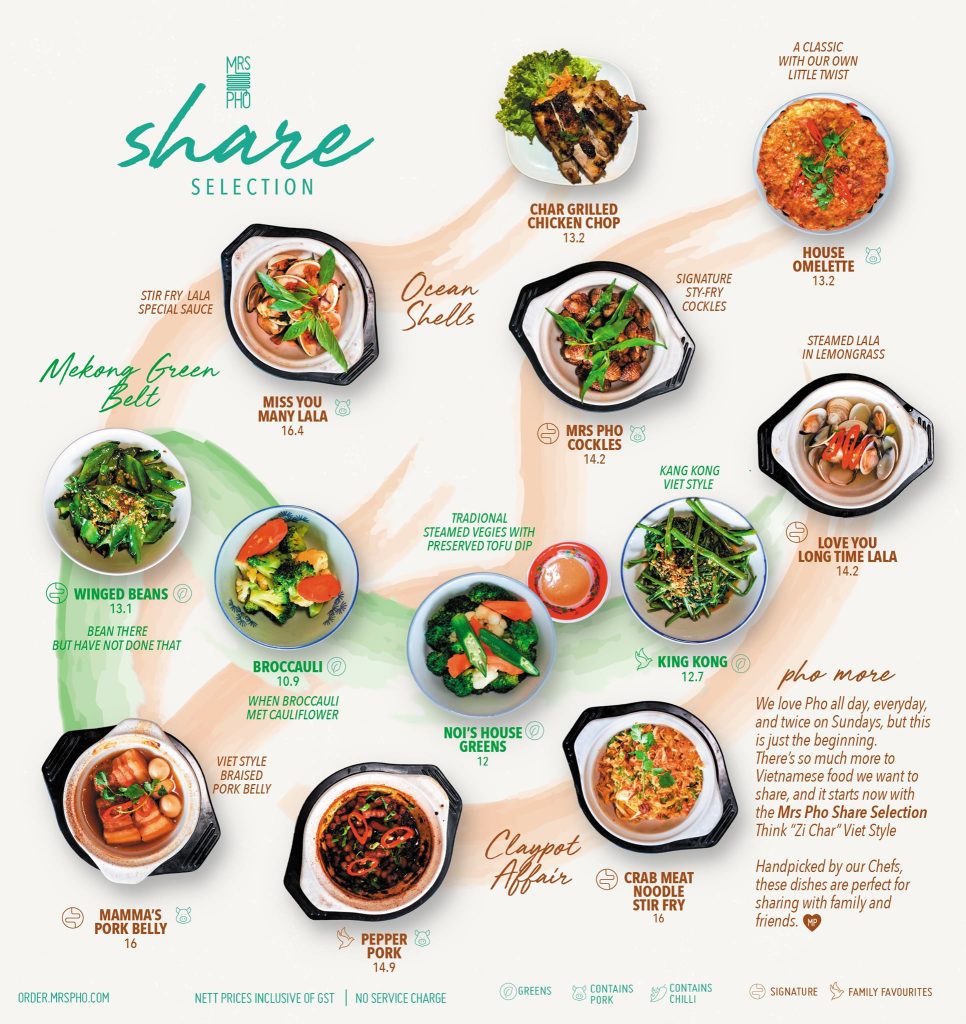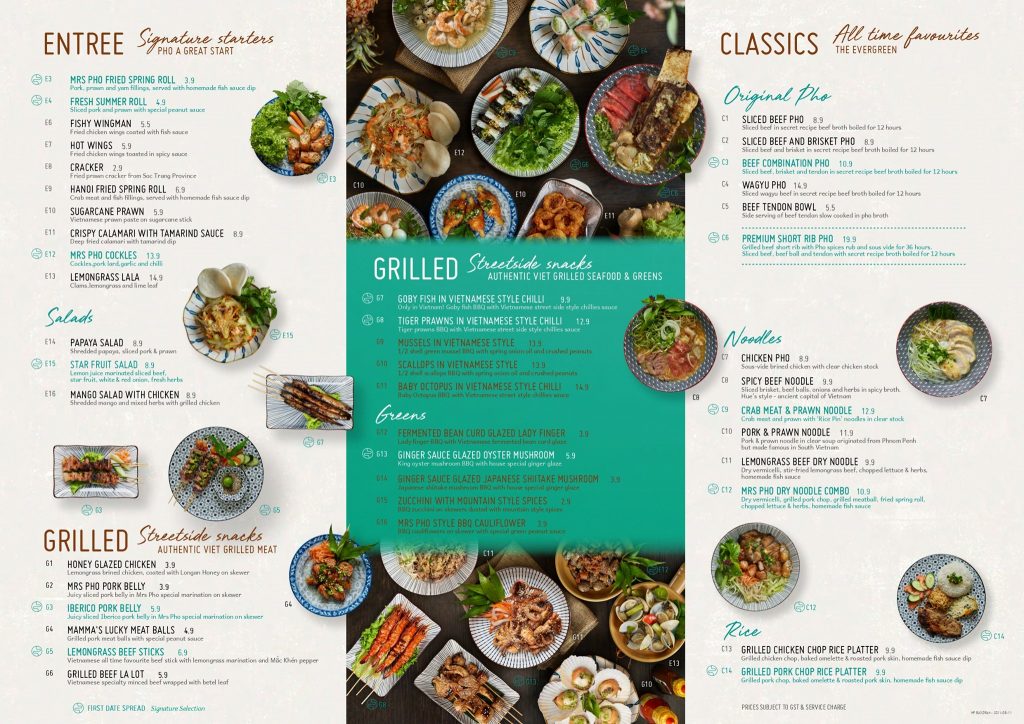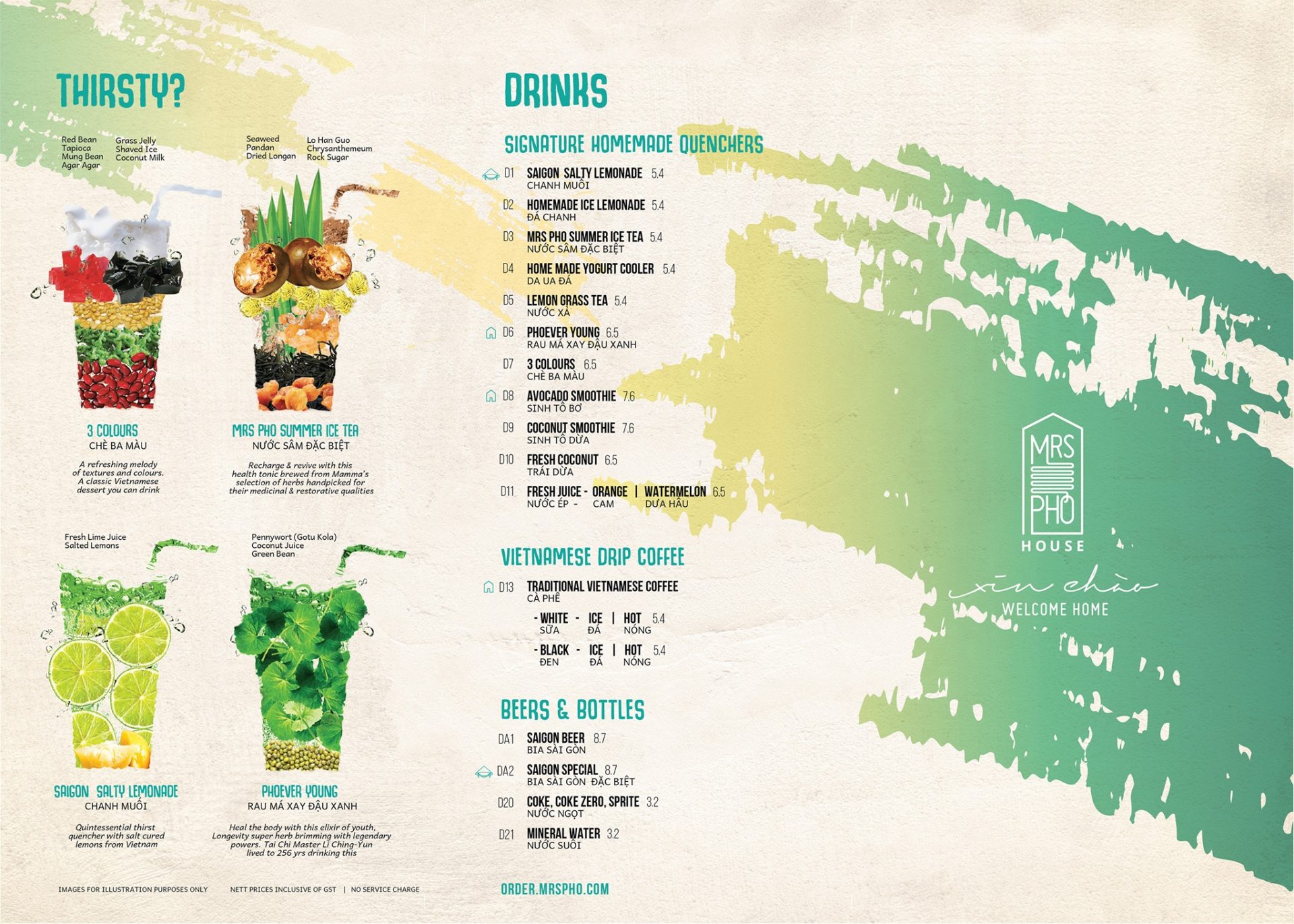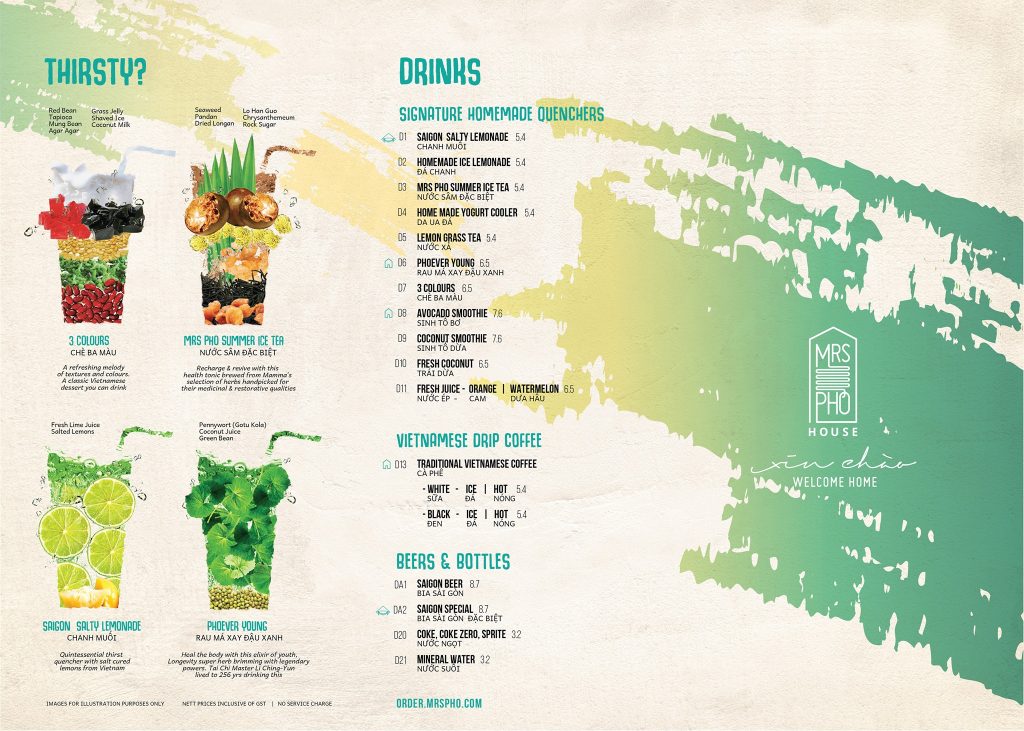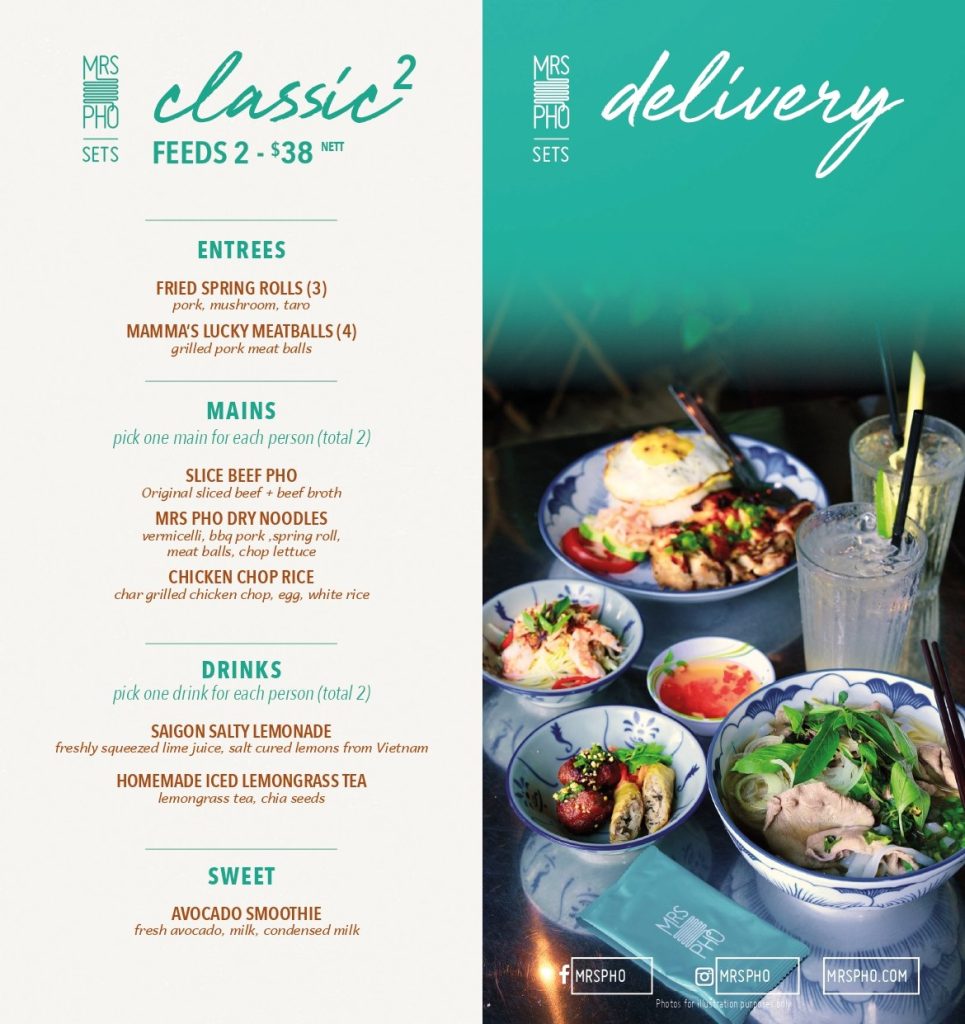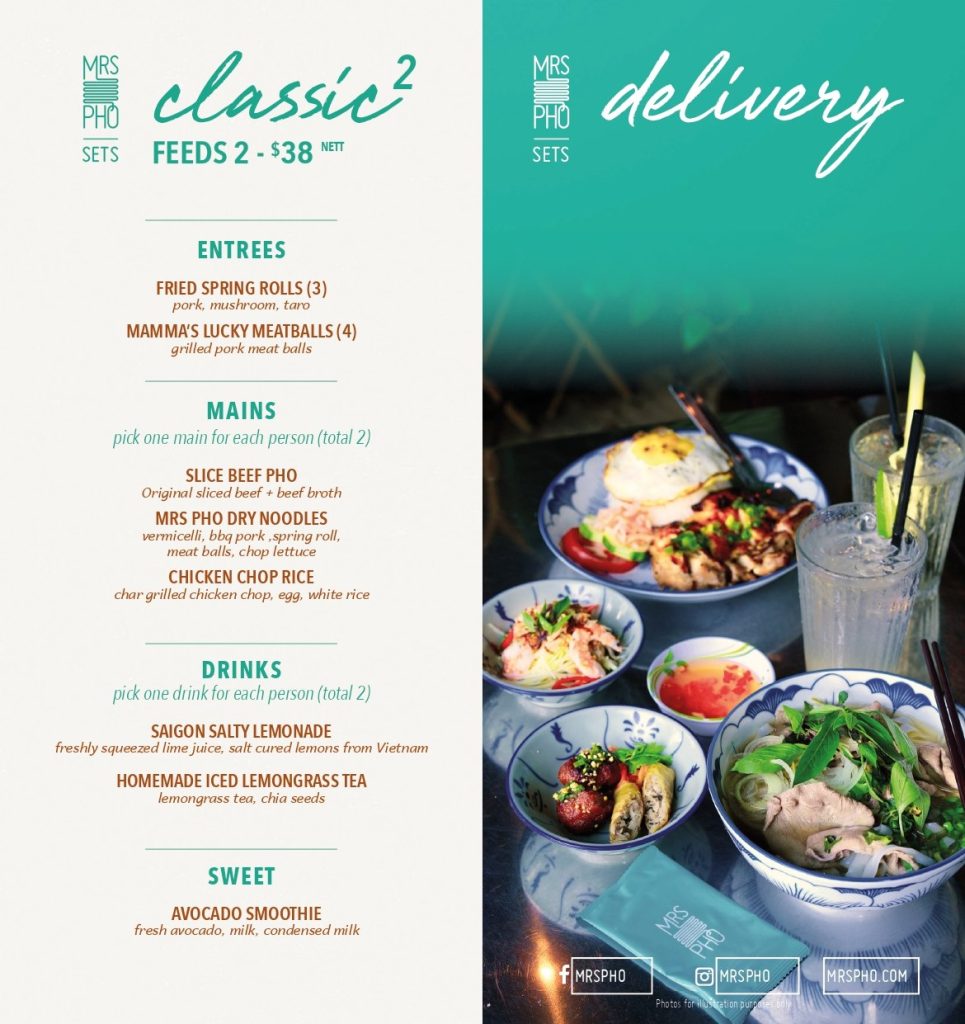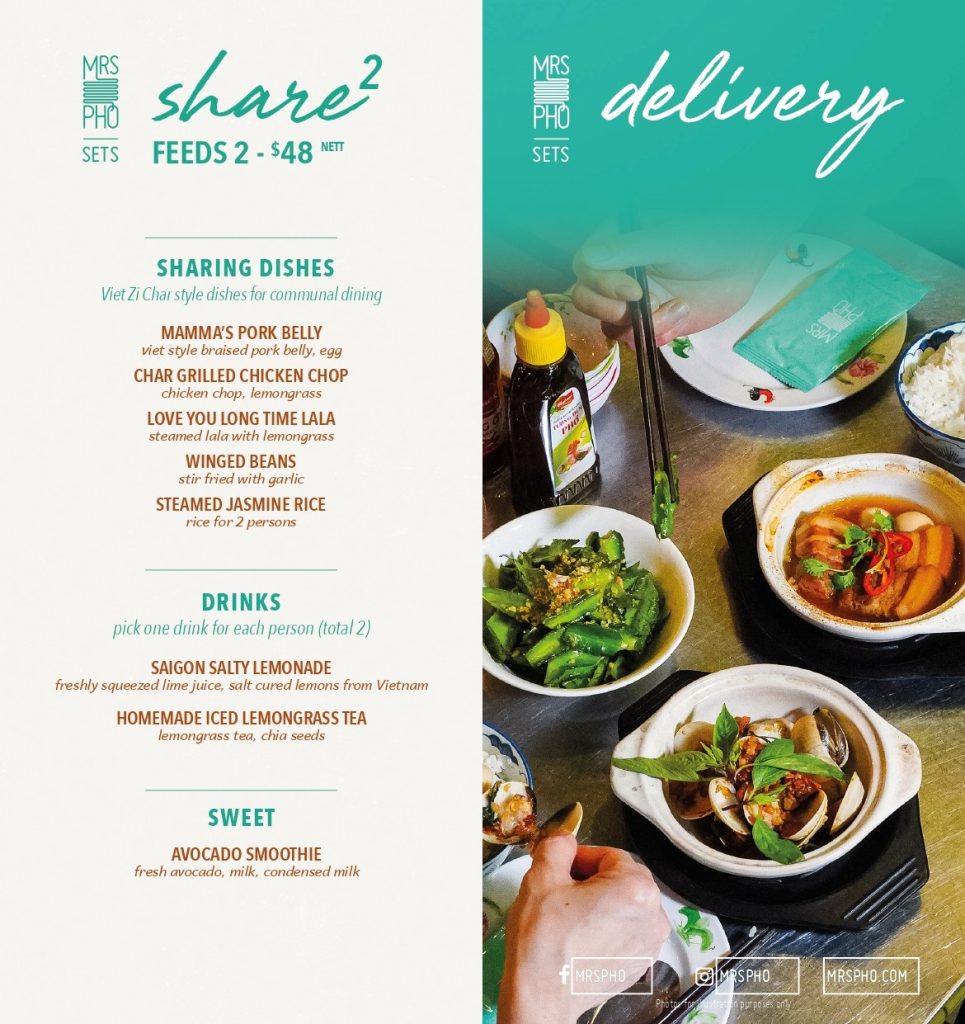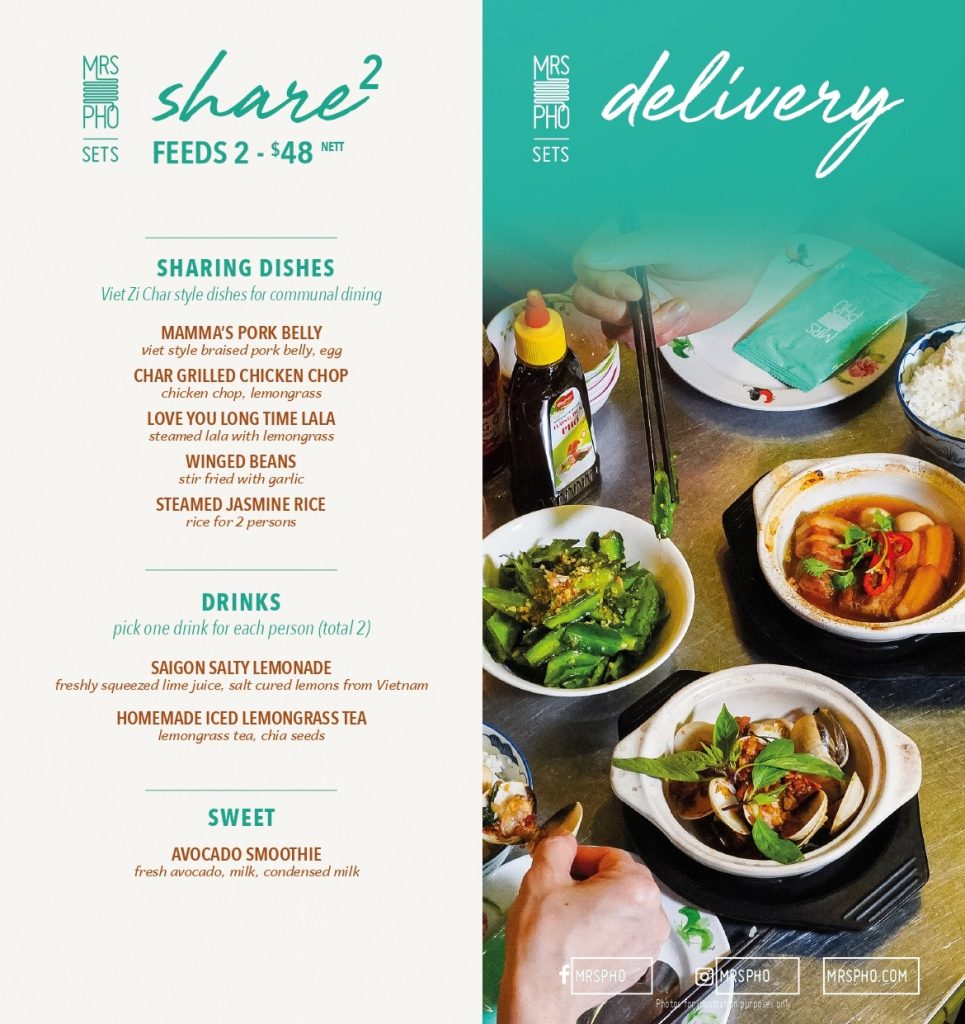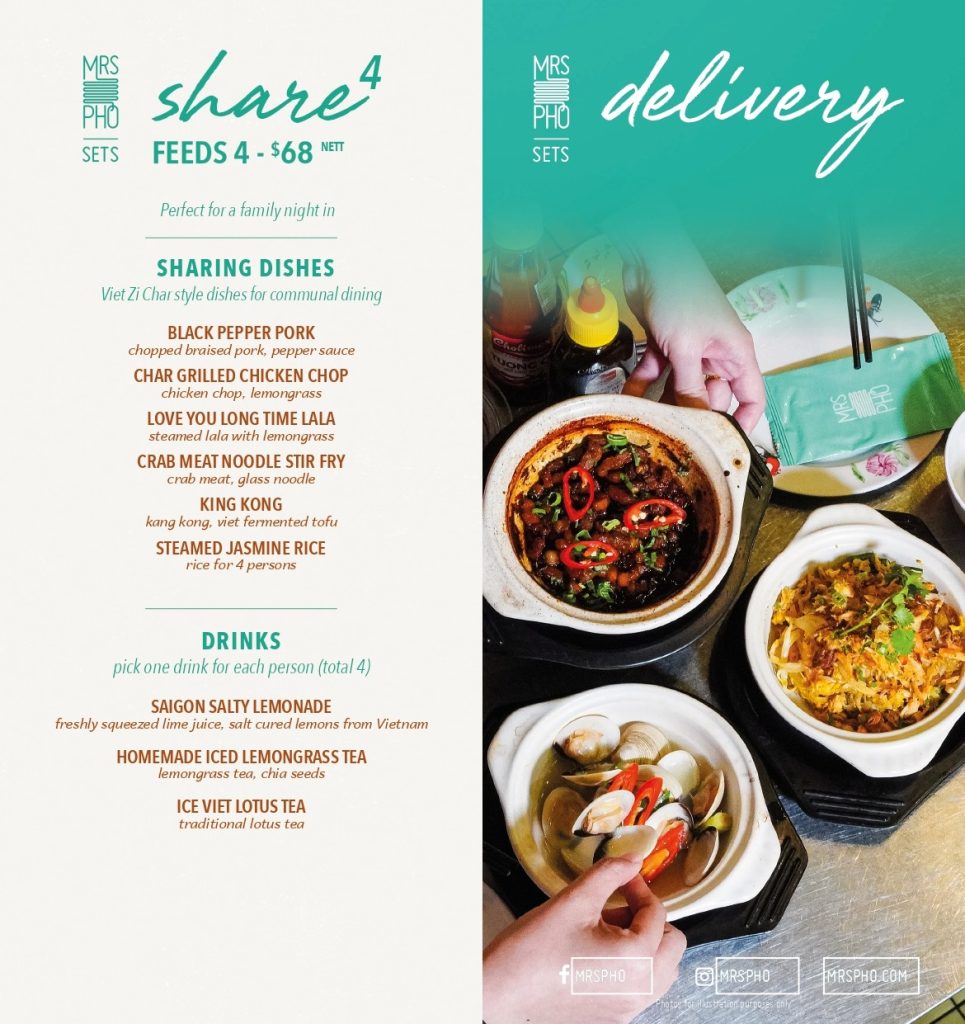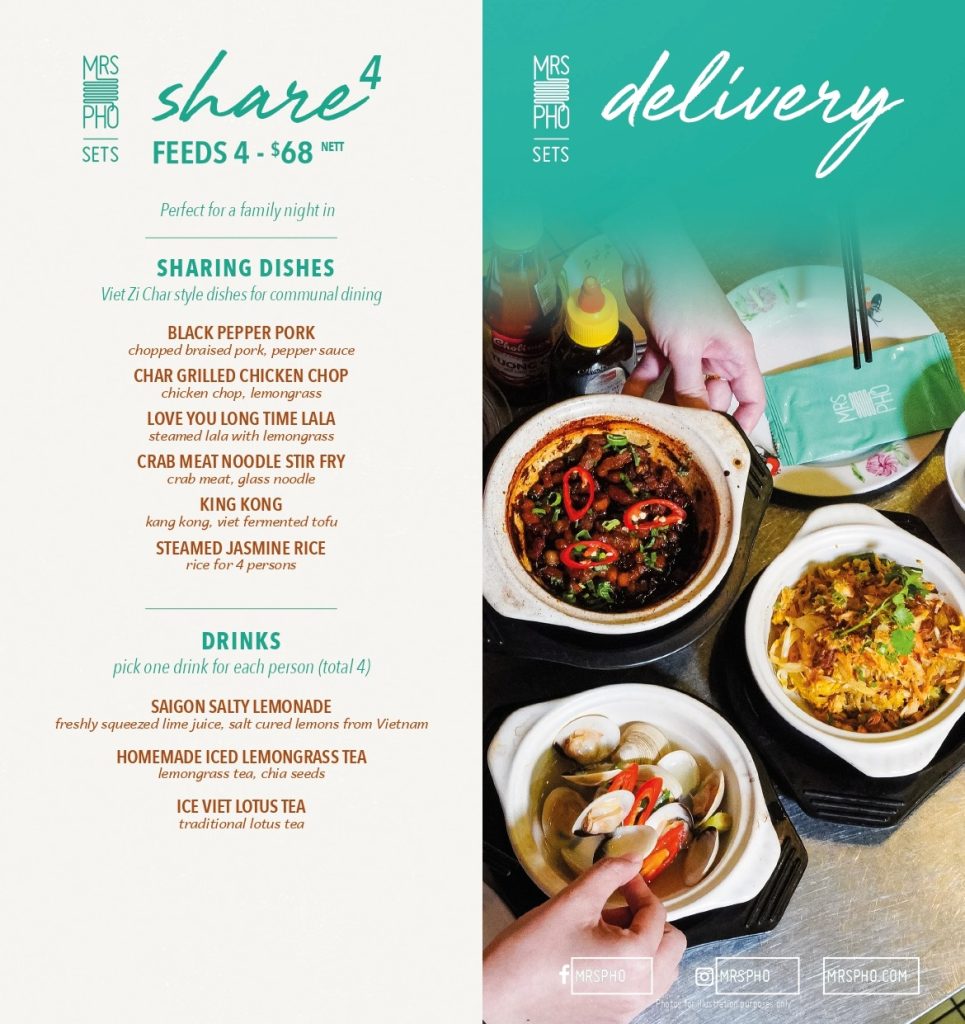 See Also : Menbolah Menu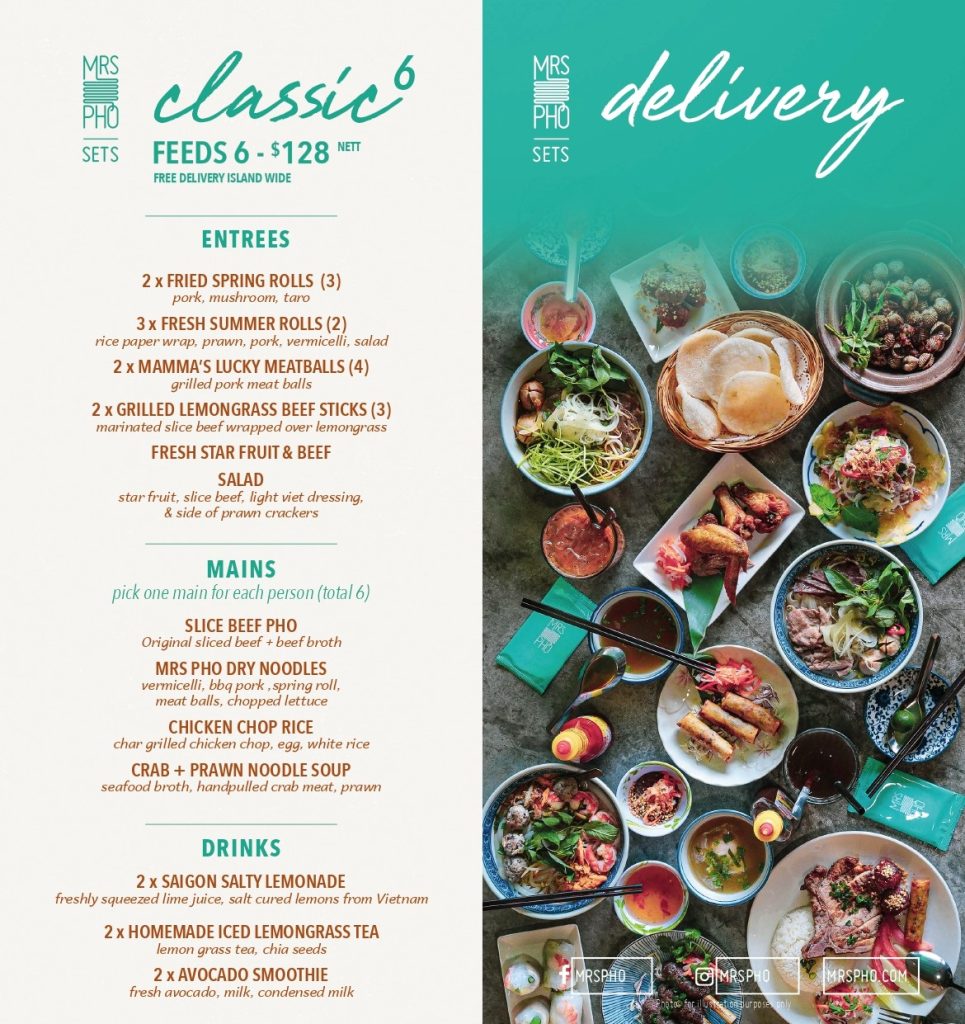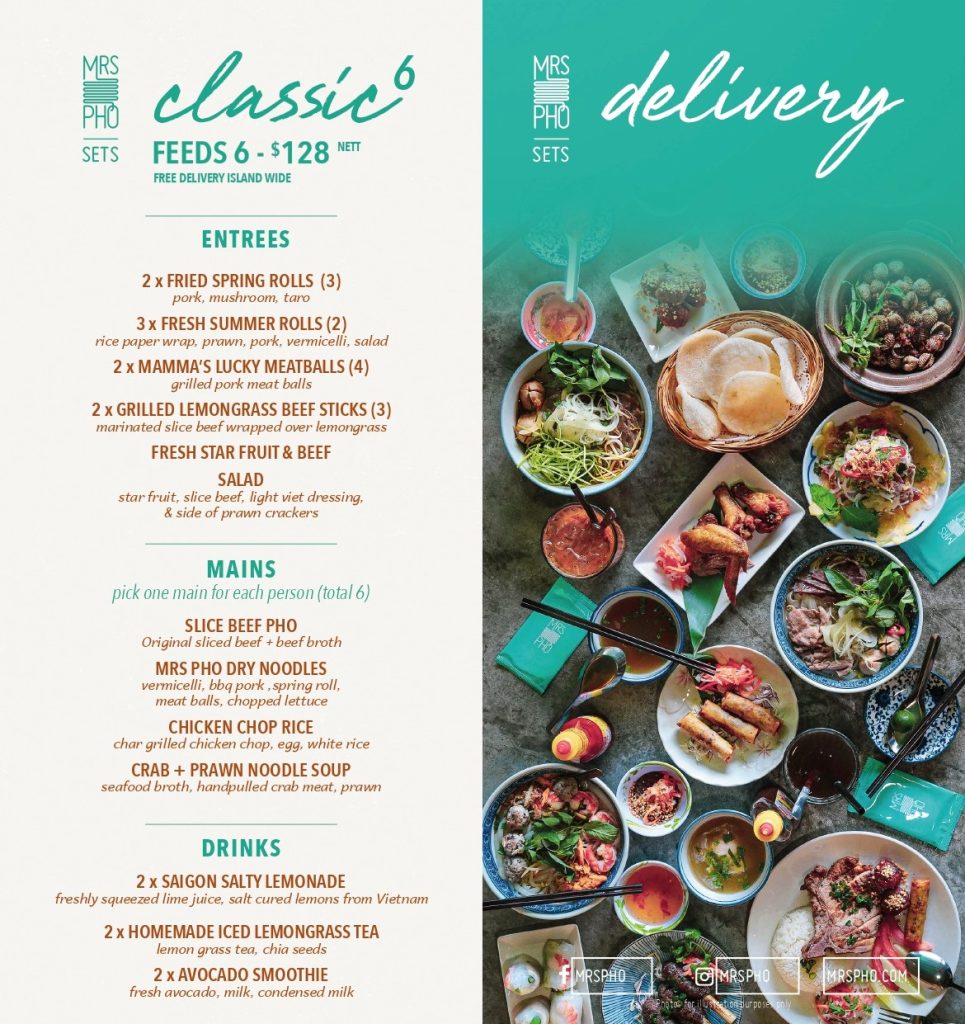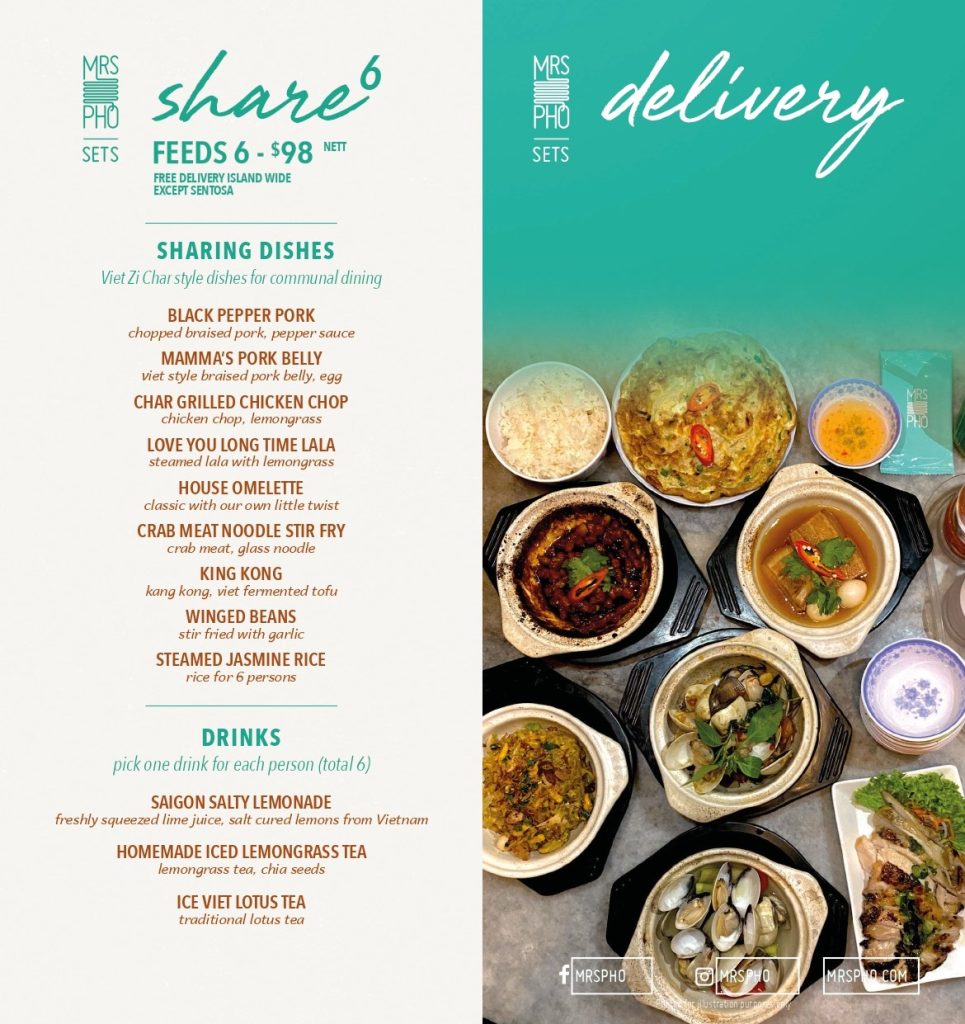 Mrs Pho Serves Non Halal Food
Mrs Pho used pork as one of their ingredients and they serve alcohol. For that reason they are not Halal.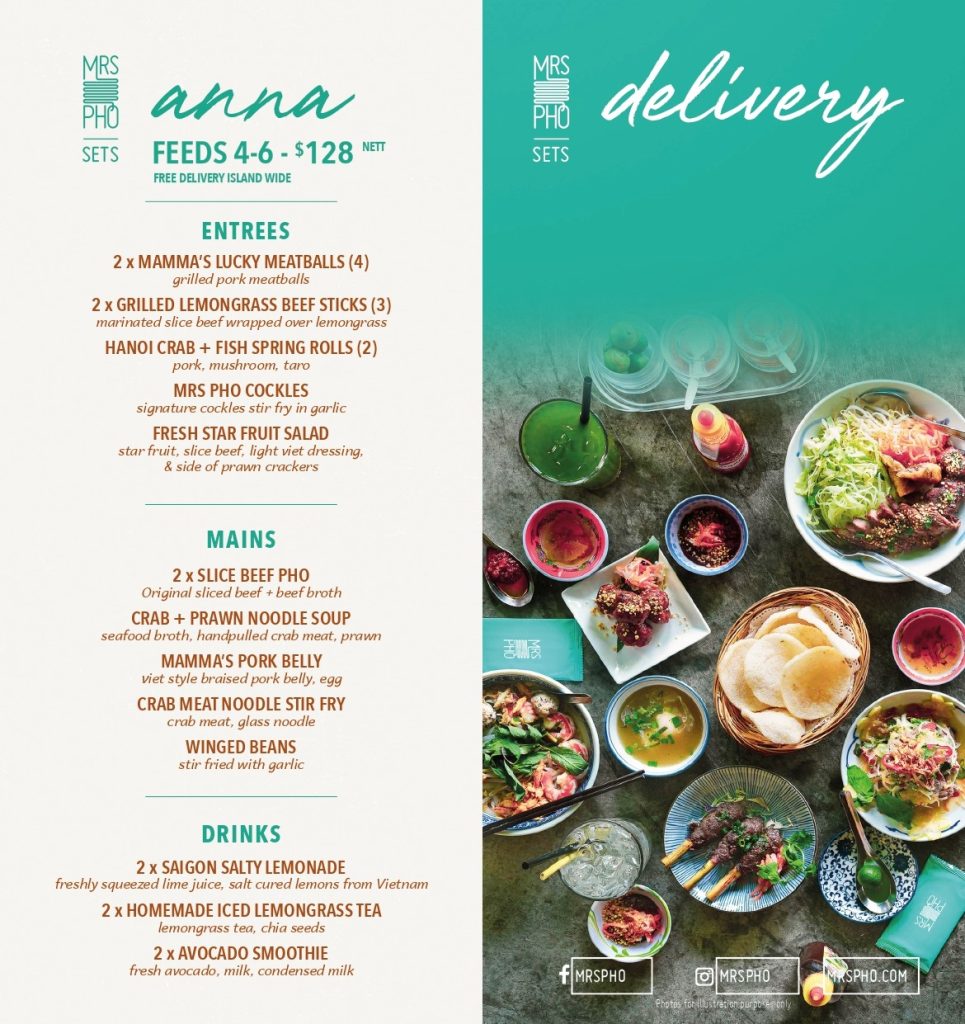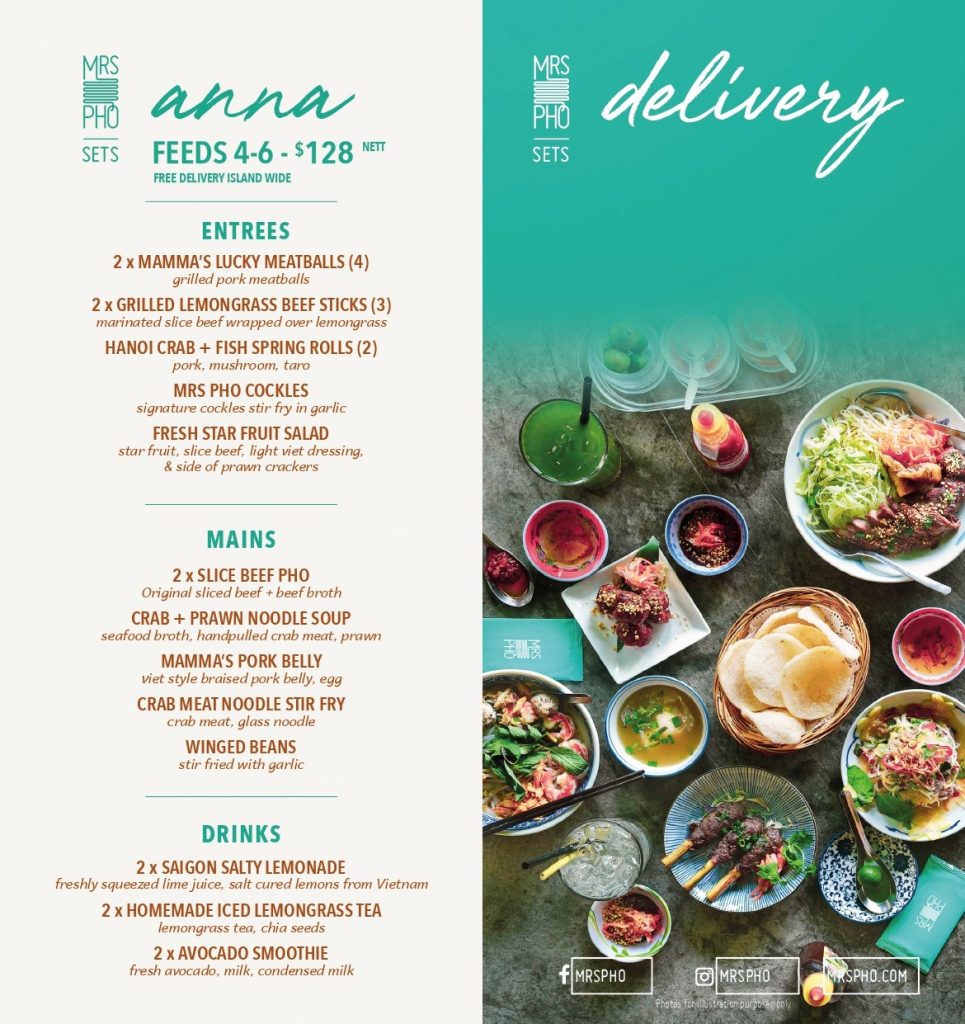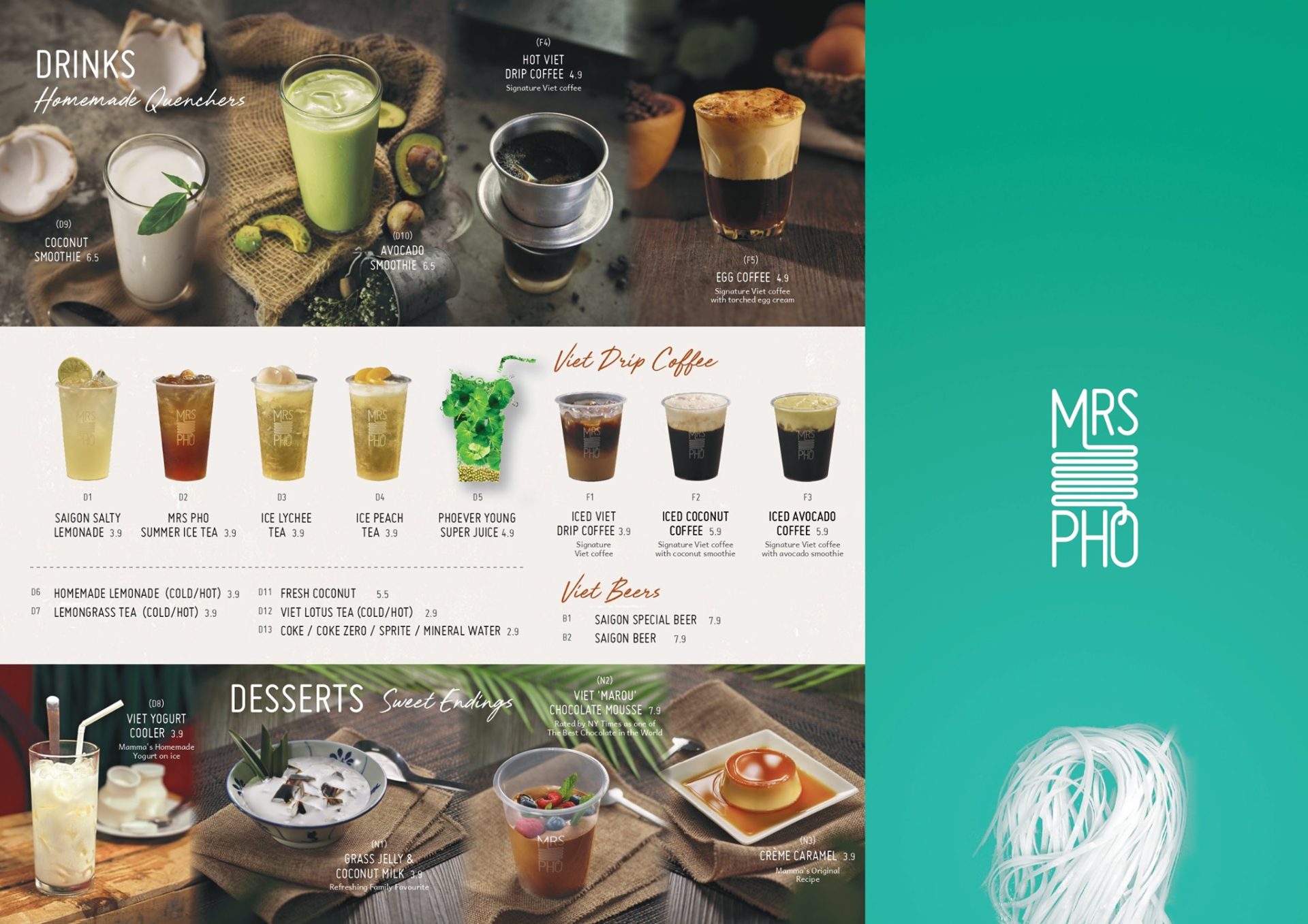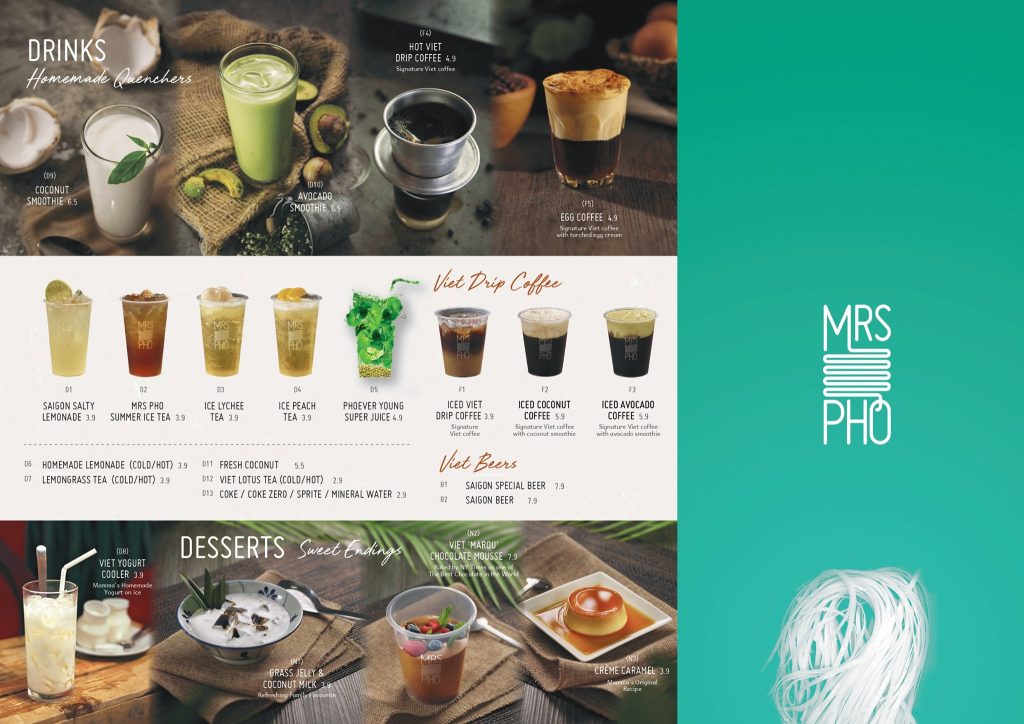 Here is the official website of the restaurant: Mrs Pho