Last Updated on May 2, 2023
Hello grilled food lovers, are you looking for the go2eat Singapore menu price? you have arrived at the right place then. We have uploaded their complete menu with prices. Prices are sourced from the restaurant outlet.
Personally I like their Fish grill specialties. Norway salmon fillet with teriyaki sauce is a must-try item with Mushroom Grilled fish. Below is the complete go2eat menu.
Go2Eat Singapore Menu 2023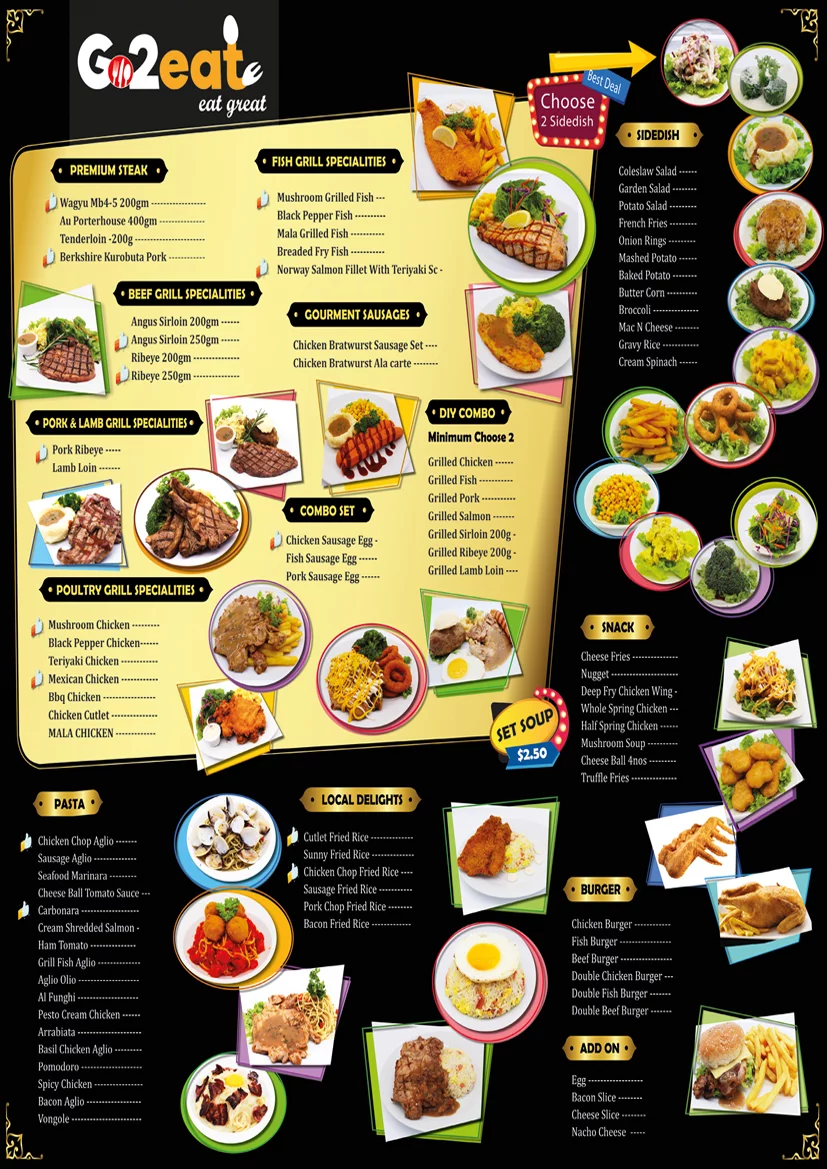 See Also : Liho Menu
Is go2eat Singapore Halal?
No, They serve pork & for that reason Go2eat Singapore is not Halal.
All the images & prices are taken from the following official sources of Go2eat Singapore.