Last Updated on June 14, 2023
Hello foodies, are you looking for the latest Kith Cafe Singapore Menu? You have arrived at the right place then. We have uploaded their complete menu with pictures & updated prices. Prices are taken from the official sources of Kith Cafe Singapore.
Kith Cafe Menu 2023
Kith Cafe Singapore menu can be categorized as Starters, Brunch, Sandwiches, Mains, Pasta, Salad, Pastry, Desserts, & Beverages. Let's see them in detail one by one.
KITH CAFE STARTERS MENU PRICES
MENU
PRICE
Truffle Fries
Straight cut fries, herbs, grated parmesan, truffle oil.
SGD 13.95
Pumpkin Soup (V)
Roasted pumpkin puree soup, baby spinach
SGD 8.95
Mushroom Soup
Mixed Mushroom Soup with Baby spinach
SGD 8.95
Kith Volcanic Wings
3pc of House made crispy chicken wings with hot and spicy sauce.
SGD 12.95
BRUNCH MENU
MENU
PRICE
Kith Breakfast
Choice of toast, choice of eggs, smoked bratwurst, crispy bacon, roasted tomatoes,
rosemary garlic mushrooms and mixed greens.
SGD 22.95
Poached Eggs & Avocado
Crushed avocado, roma tomatoes, kale walnut pesto, poached eggs and sourdough.
SGD 18.95
Bacon Wrap
Crispy bacon, scrambled eggs, tomatoes, lettuce, avocado, guacamole and tortilla wrap.
SGD 17.95
Pancakes (V)
Pancakes, poached pear, mixed berries, honey, cream cheese, maple butter sauce.
SGD 16.95
Grilled Sandwich (Toastie)
Turkey ham with cheddar or Bacon, eggs with cheddar or BBQ Mushroom with cheddar.
SGD 12.95
Acai Bowl
100% Pure Acai Berry, Banana, Toasted Coconut shavings, Muesli, Blueberry, Strawberry,
Orange, Watermelon, Green Apple
SGD 14.95
Muesli (V)
Toasted muesli, fresh strawberries, vanilla yoghurt.
SGD 7.95
Green Bowl
Kale, Spinach, Smoked Salmon, Cherry Tomato, Avocado, Quinoa, Kale Pesto, Poached Eggs and Sourdough
SGD 18.95
Better Than Benny
House Cheese Sauce, Brioche Bun, Baby Spinach, Tomato, Poached Eggs
SGD 17.95
Chicken Tortilla
Cajun Chicken, Cheddar, Capsicum, Onion, Nacho, Citrus Mayo served with Mixed Greens
SGD 13.95
BBQ Mushroom Tortilla
Mixed Mushroom, Cheddar, Mozzarella, BBQ Sauce, Tomato served with Mixed Greens
SGD 13.95
Toast & Eggs
Choice of Bread & 2 Eggs with add ons
SGD 7.95
KITH SANDWICHES MENU
MENU
PRICE
Kith Club
Cajun chicken, crispy bacon, tomato, eggs, cheddar, pesto, cucumber, lettuce and whole meal bread.
SGD 19.95
Chicken
Marinated chicken, Japanese cucumber, tomatoes, greens, yoghurt mayo and sourdough
SGD 14.95
Tuna Coleslaw
Italian white tuna, Japanese mayo, honey mustard, capers, pickled coleslaw, cheddar, tomato and multigrain.
SGD 15.95
Double Cheeseburger
Double Beef Patty, Cheddar, Tomato, Lettuce, Sauteed Onion Rings, Gerkins, Chilli Mustard Pink Mayo, Brioche Bun
SGD 18.95
See Also: Nectar Menu
KITH CAFE MENU – MAINS
MENU
PRICE
Salmon Steak
Pan Roasted Salmon Steak, Balsamic Reduction, Baby Spinach, Avocado Cilantro Tomato Salsa, Pesto, Pumpkin Mash
SGD 28.95
Fish & Chips
Breaded mackerel fish, truffle fries, mixed greens, malt vinegar, citrus mayo.
SGD 22.95
Chicken Parmigiana
Breaded Chicken Breast with Tomato, Parmesan, Mozzarella, Kale Salad, Pesto, Crispy Winders
SGD 25.95
Kith Black Curry
Chicken curry, mixed green salad, poached egg, saffron rice in banana leaf.
SGD 19.95
Ribeye Steak
Grilled rib-eye, rosemary red wine reduction, wild rocket salad, shaved parmesan & crispy potato
winders Grilled rib-eye, rosemary red wine reduction, wild rocket salad, shaved parmesan.
SGD 32.95
See Also : Jollibee Menu
KITH PASTA MENU
MENU
PRICE
Granchio (Spicy)
Linguine, crab meat, cherry tomatoes, garlic, chilli and kaffir lime.
SGD 24.95
Aglio Olio (Vegetarian Options)
Spaghetti, garlic, chilli, sundried tomatoes, basil, Italian parsley.
SGD 14.95
Carbonara
Spaghetti, crispy bacon, egg yolk, cream, parmesan and black pepper.
SGD 17.95
Bolognese
Spaghetti, minced beef, tomato, red wine and parmesan.
SGD 18.95
Ravioli (V)
House-made ravioli filled with spinach and ricotta, parmesan, tomato-cream sauce.
SGD 18.95
Pollo
Penne, chicken, cream, baby spinach, parmesan, avocado guacamole
SGD 18.95
Vongole (Spicy)
Linguine, clams, garlic, chilli and white wine.
SGD 20.95
Gamberetti
Linguine, Prawns, Garlic, Chilli, Sundried Tomato Pesto, Roasted Capsicum, Black Olive, touch of Cream, Parmesan
SGD 21.95
No Carb Impossible Lasagne (V)
Baked Eggplant Layers, Impossible Bolognese, Mozzarella, Parmesan, Béchamel, Herbs
SGD 22.95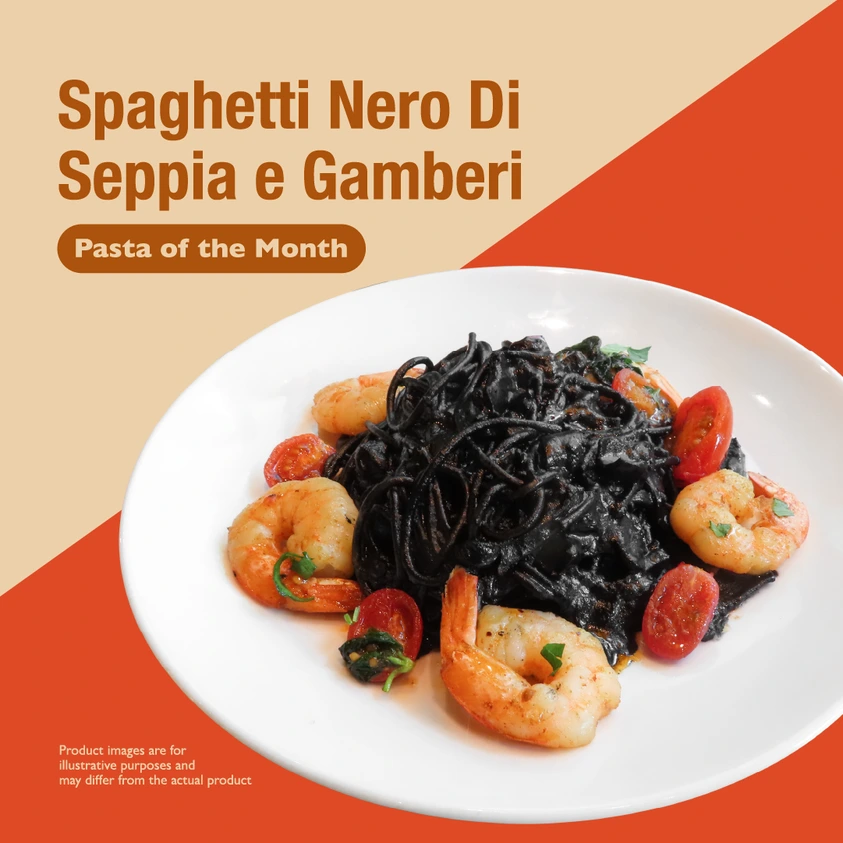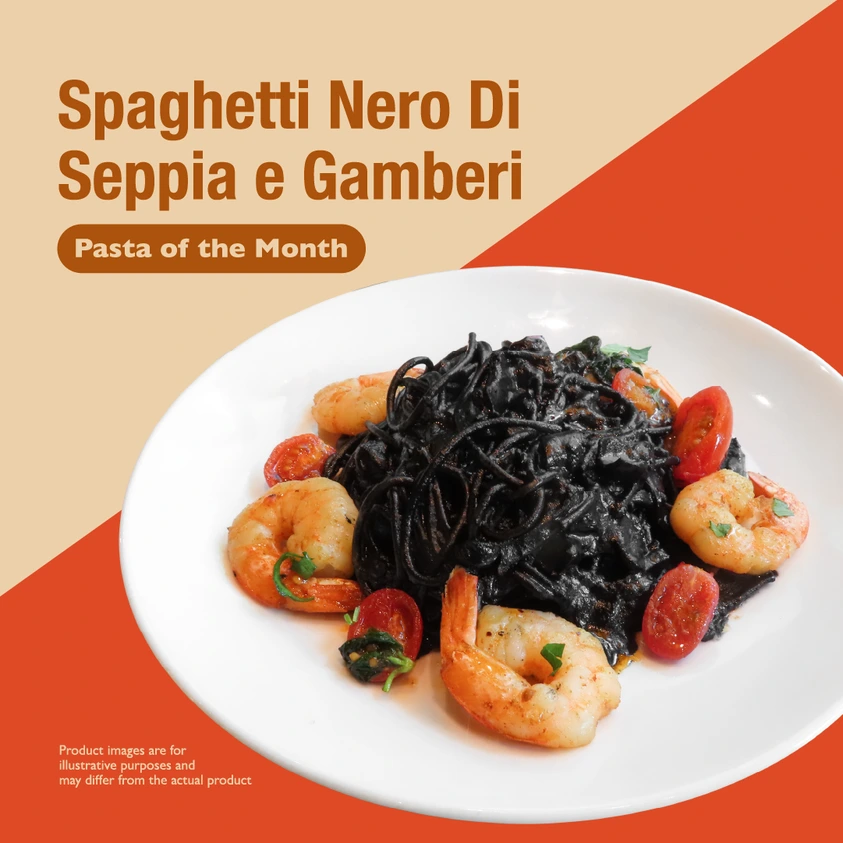 KITH CAFE SALAD MENU
MENU
PRICE
Salmon & Avocado Salad
Cajun Marinated Salmon Cubes, Avocado, Romaine Lettuce, Baby Spinach, Cherry Tomato, Pomegranate,
Roasted Sesame Dressing
SGD 17.95
Kith Super Salad
Crunchy Greens, Kale, Walnut, Cucumber, Roma Tomatoes, Quinoa, Sundried Tomatoes, Feta, Roasted Garlic, Tahini Dressing
SGD 16.95
KITH CAFE PASTRY MENU
MENU
PRICE
Banana Bread
Banana Bread
SGD 3.95
Banana Chocolate Tahini
Banana Chocolate Tahini
SGD 4.95
Lemon Yoghurt Blueberry Pound Cake
Lemon Yoghurt Blueberry Pound Cake
SGD 3.95
Cranberry Scone
Cranberry Scone
SGD 2.95
Croissant
Croissant
SGD 3.95
Chocolate Roll
Chocolate Roll
SGD 3.95
Mixed Berry Crumble Muffin
Mixed Berry Crumble Muffin
SGD 3.95
Chocolate Muffin
Chocolate Muffin
SGD 3.95
Mini Cornflake Cookie Pack
Mini Cornflake Cookie Pack
SGD 4.95
Magical Sea Salt Chocolate Cookie Pack
Magical Sea Salt Chocolate Cookie Pack
SGD 5.95
Mini Magical Sea Salt Chocolate Cookie Plastic Jar
Magical Sea Salt Chocolate Cookie Plastic Jar
SGD 24.95
Cornflake Cookie Plastic Jar
Mini Cornflake Cookie Plastic Jar
SGD 20.95
Banana Bread Loaf
Banana Bread Loaf
SGD 18.95
Lemon Yoghurt Blueberry Pound Cake Loaf
Lemon Yoghurt Blueberry Pound Cake Loaf
SGD 18.95
Chocolate Banana Tahini Loaf
Chocolate Banana Tahini Loaf
SGD 23.95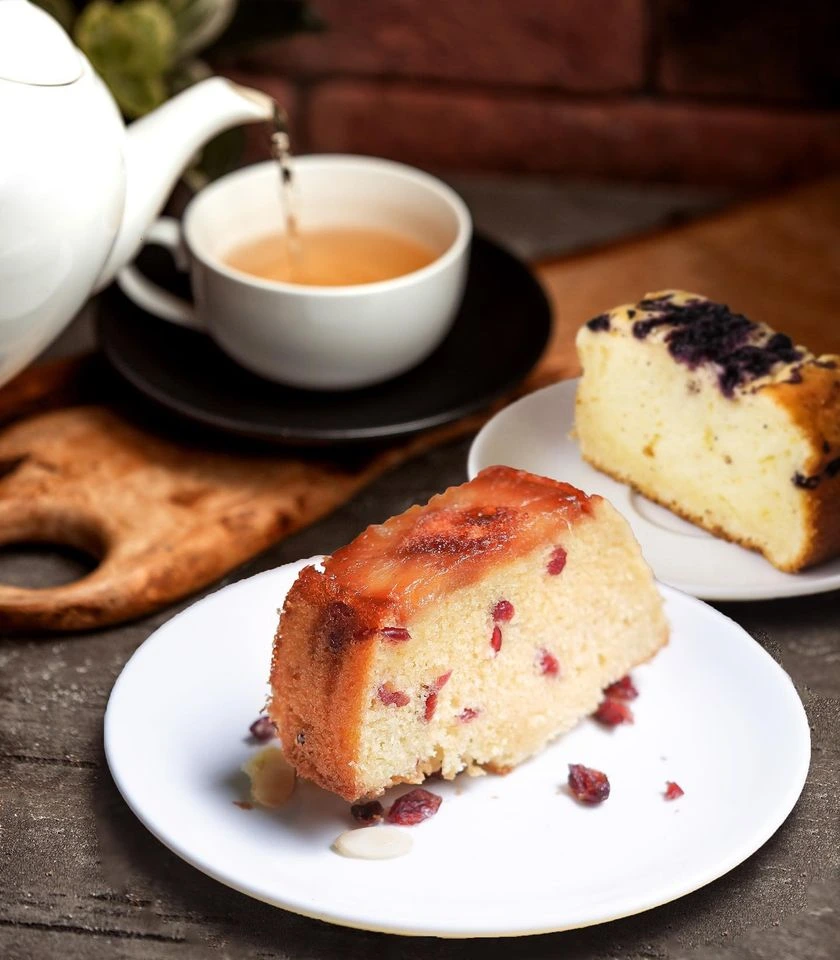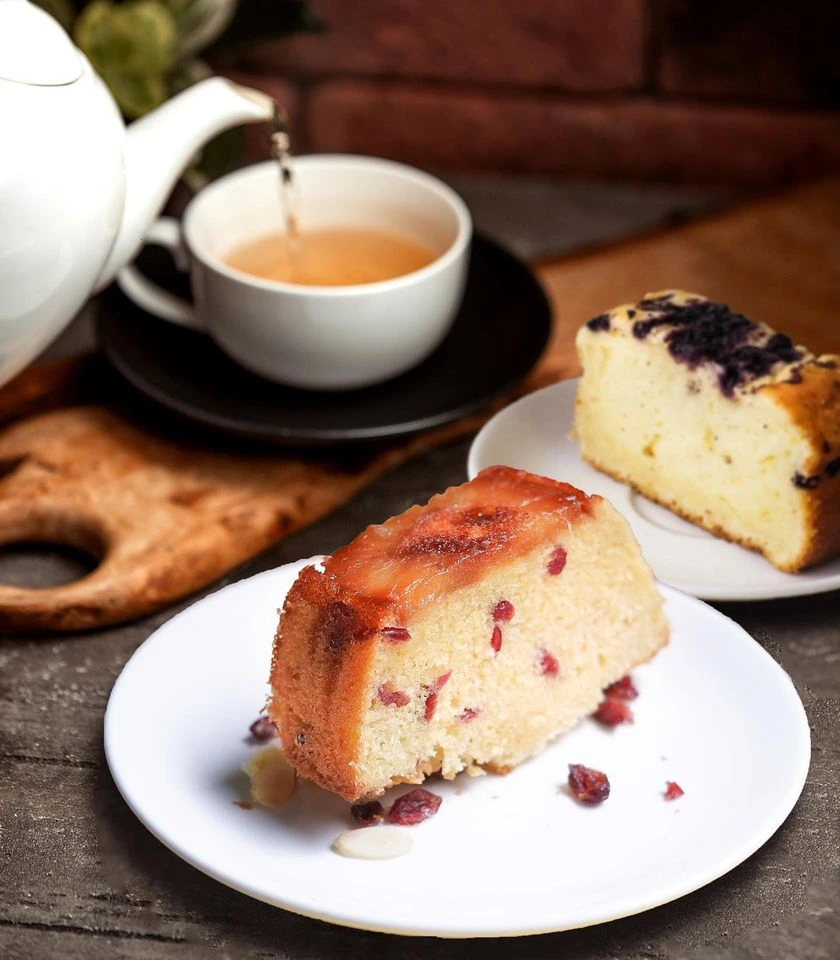 KITH DESSERTS MENU
MENU
PRICE
Tiramisu
Tiramisu
SGD 8.95
Raspberry Cheesecake Slice
Keep it simple with a classic New York style cheesecake lined with a layer of raspberry on top.
SGD 8.95
Pandan Gula Melaka Slice
Inspired by local flavours, a fragrant pandan sponge with gula melaka topped off with shredded coconut.
SGD 7.95
Mango Calamansi Slice
Tangy mango layer with crunchy biscuit base and white chocolate shavings for the perfect mouthful of cake.
SGD 8.95
KITH CAFE SINGAPORE – BEVERAGES MENU
MENU
PRICE
Hot Drinks
Hot Drinks
SGD 1.95
Iced Coffee (4 Shots Espresso)
Iced Coffee (4 Shots Espresso)
SGD 6.55
Hot Tea
Hot Tea
SGD 4.95
Iced Tea
Iced Tea
SGD 5.95
Fruit Juice
Fruit Juice
SGD 6.95
Smoothie
Smoothie
SGD 6.95
Protein Shake
Protein Shake
SGD 8.95
Is Kith Cafe Halal?
They use wine as one of their ingredients and for that Kith Cafe Singapore is not Halal.
Kith Cafe Singapore – Outlet Address & Operating Hours
Ascott Orchard
11 Cairnhill Road
Singapore 229724
Opening Hours: Daily 6:30am-10pm
Isetan Scotts
350 Orchard Road, Level 2, Shaw Towers, Isetan Scotts
Singapore 238868
Opening Hours: Sunday-Thursday 10am-8pm, Friday-Saturday 10am-9pm
Kinex
11 Tanjong Katong Rd, #01-30/31/34, KINEX Shopping Mall
Singapore 437157
Opening Hours: Monday-Friday 10am-10pm, Saturday-Sunday 8am-10pm
Kiztopia Marina Square
6 Raffles Boulevard, Level 1, #01-10, Marina Square, Kiztopia
Singapore 039594
Opening Hours: Monday-Sunday 10am-9pm (closed every 1st Tuesday of the month)
Millenia Walk
9 Raffles Boulevard, #01-44/45, Millenia Walk
Singapore 039596
Opening Hours: Daily 7:30am-10pm
Robertson Quay
7 Rodyk Street, #01-28, Robertson Quay
Singapore 238215
Opening Hours: Daily 7am-4pm
Spottiswoode
69 Spottiswoode Park Road
Singapore 088658
Opening Hours: Daily 7am-5pm
West Coast
123 West Coast Crescent (located within Seahill), #01-17, Oasia Residence Singapore
Singapore 126779
Opening Hours: Monday-Friday 10am-10pm, Saturday-Sunday 8am-10pm
All the information has been taken from the following official sources of Kith Cafe Singapore.