Last Updated on May 2, 2023
Hello Italian food lovers, are you looking for the latest craze kitchen menu prices? you have arrived at the right place. We have uploaded their complete menu with updated prices. Prices are obtained from the official sources of craze kitchen.
SG's Favorite items of the craze kitchen menu are.
Buttery Cream Mussels

Creamy and buttery mussels with parsley, garnished with diced tomatoes and watercress. Served with butter brioche slices!

Arriabiata

choice of meat, tomato basil sauce, garlic, onion, fresh chili padi, parsley, red kraut, linguine

Hot Chick Steak

chicken steak with harissa chili, thick cut frites and house greens

Bottom Fisher

halibut fish, torched cheese, greens, tomatoes, cucumbers with thick cut frites

Craze waffles with Ice Cream

fluffy waffles, fresh berries and chocolate sauce topped with choice of ice cream
Craze Kitchen Menu 2023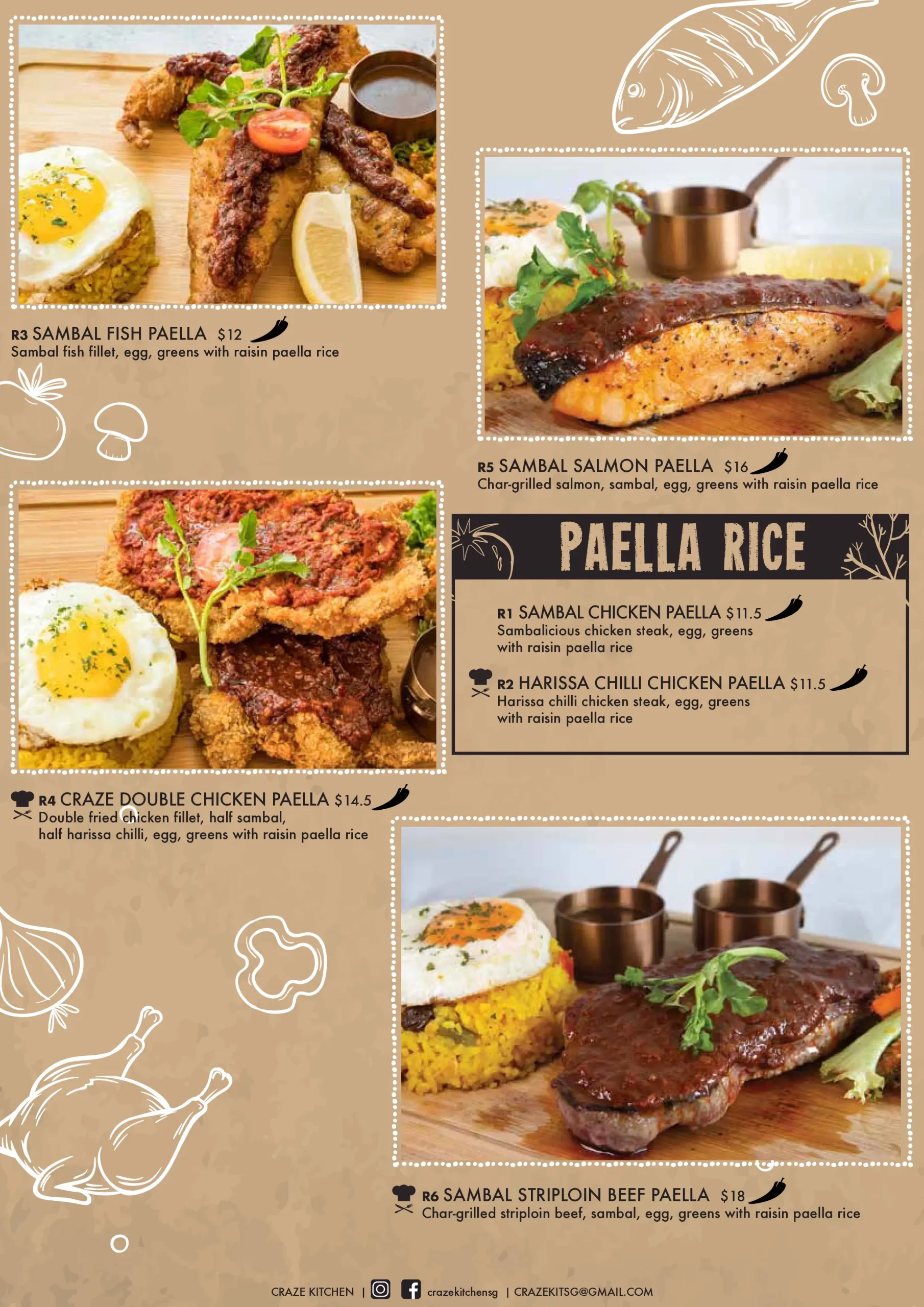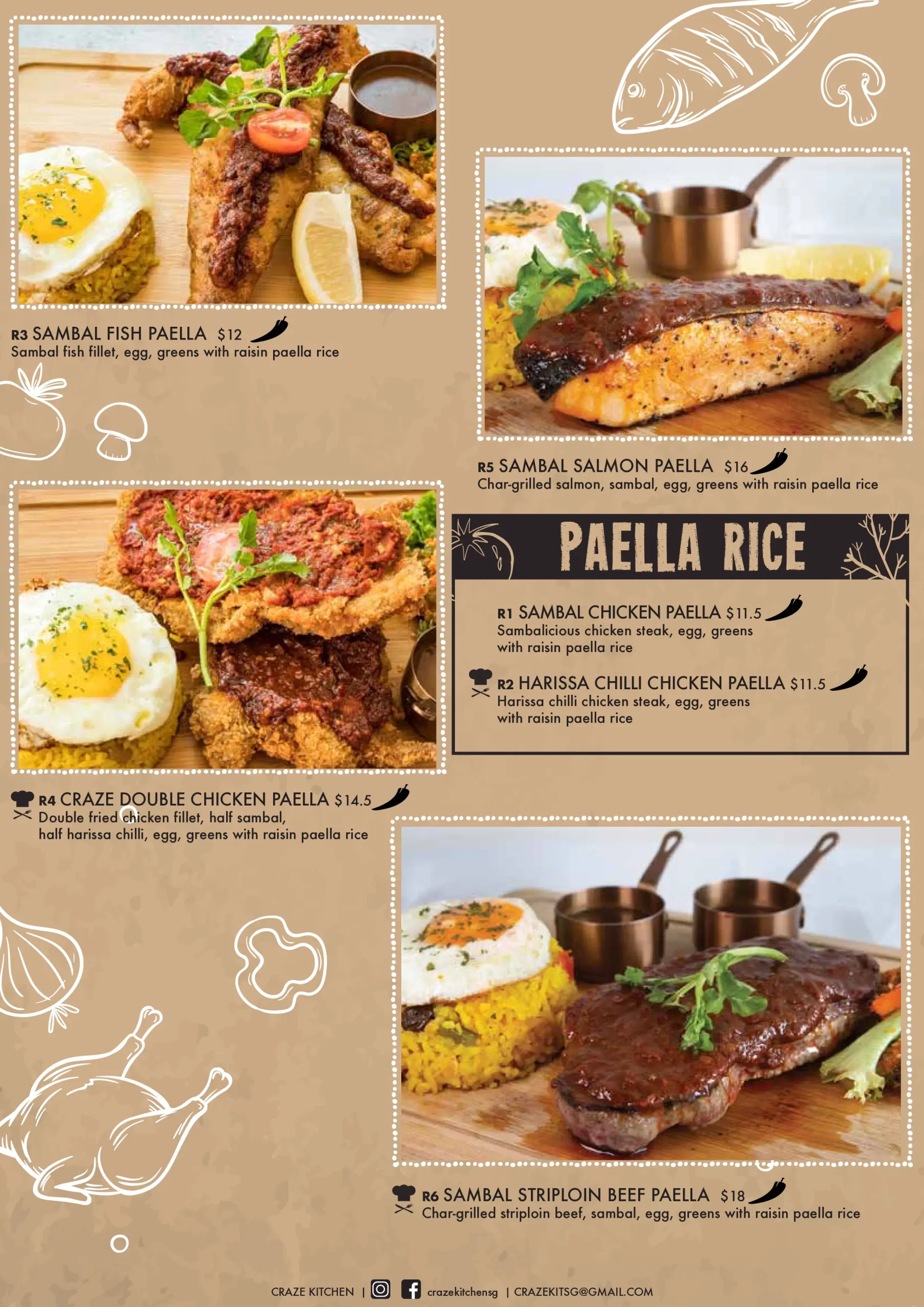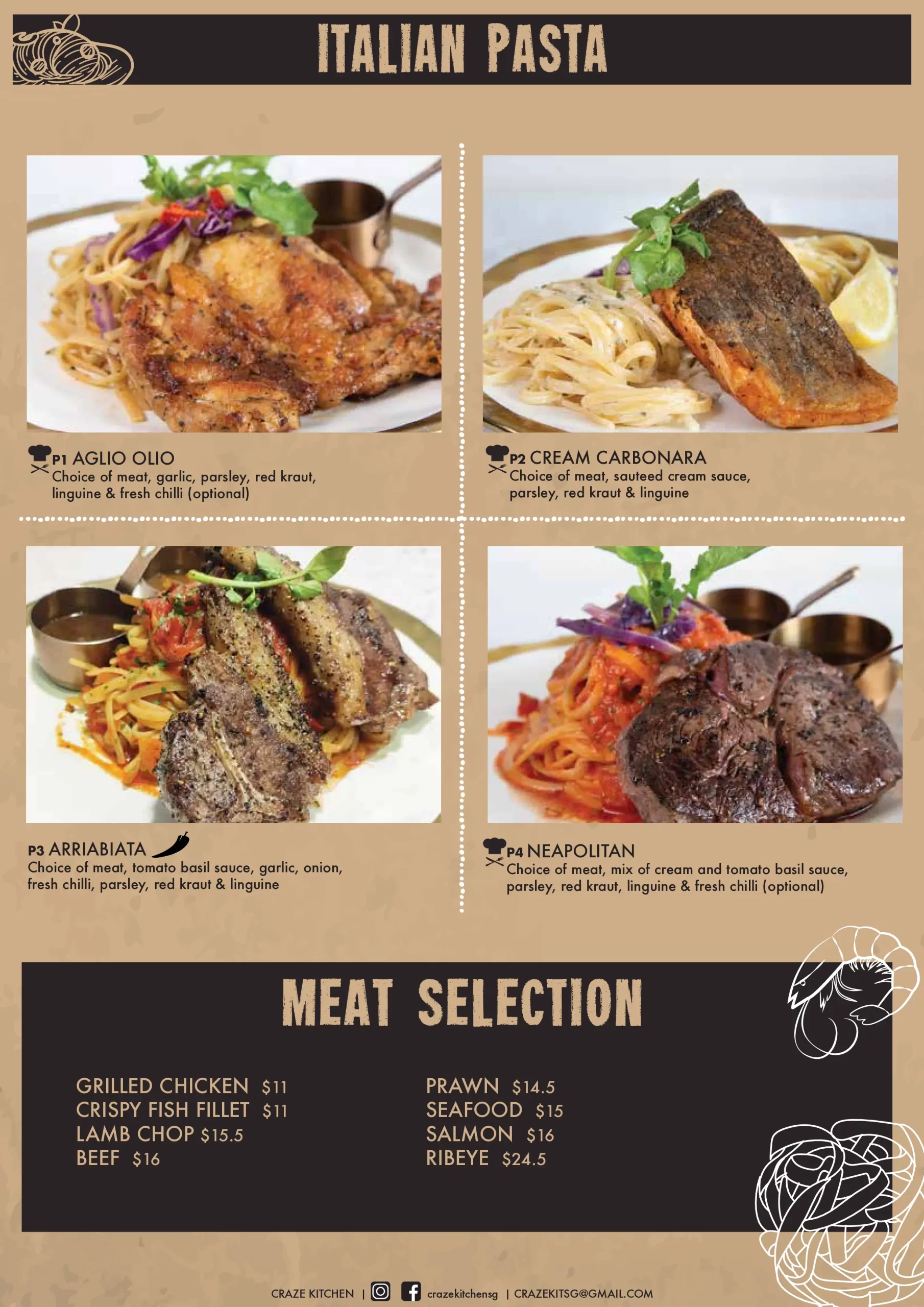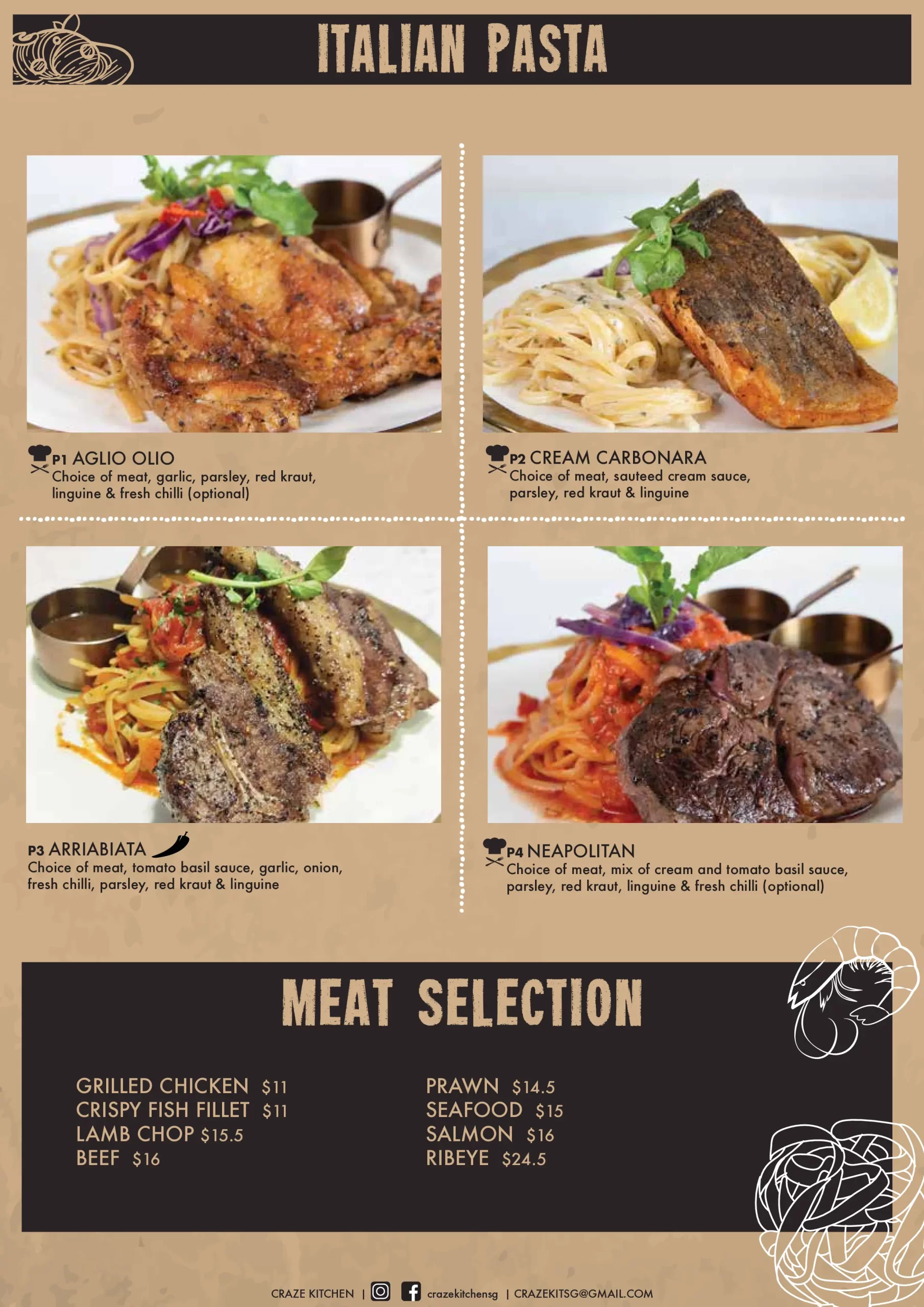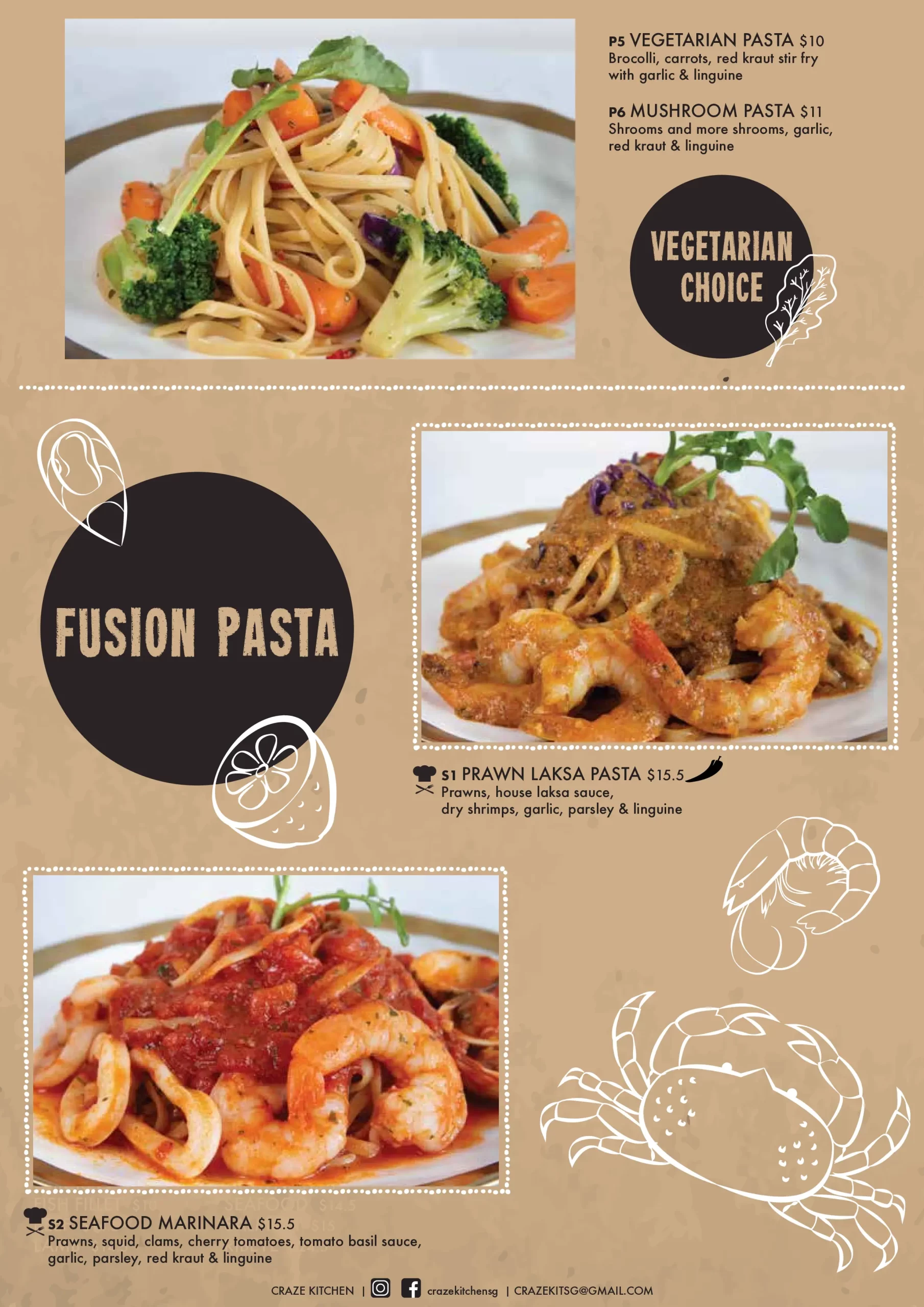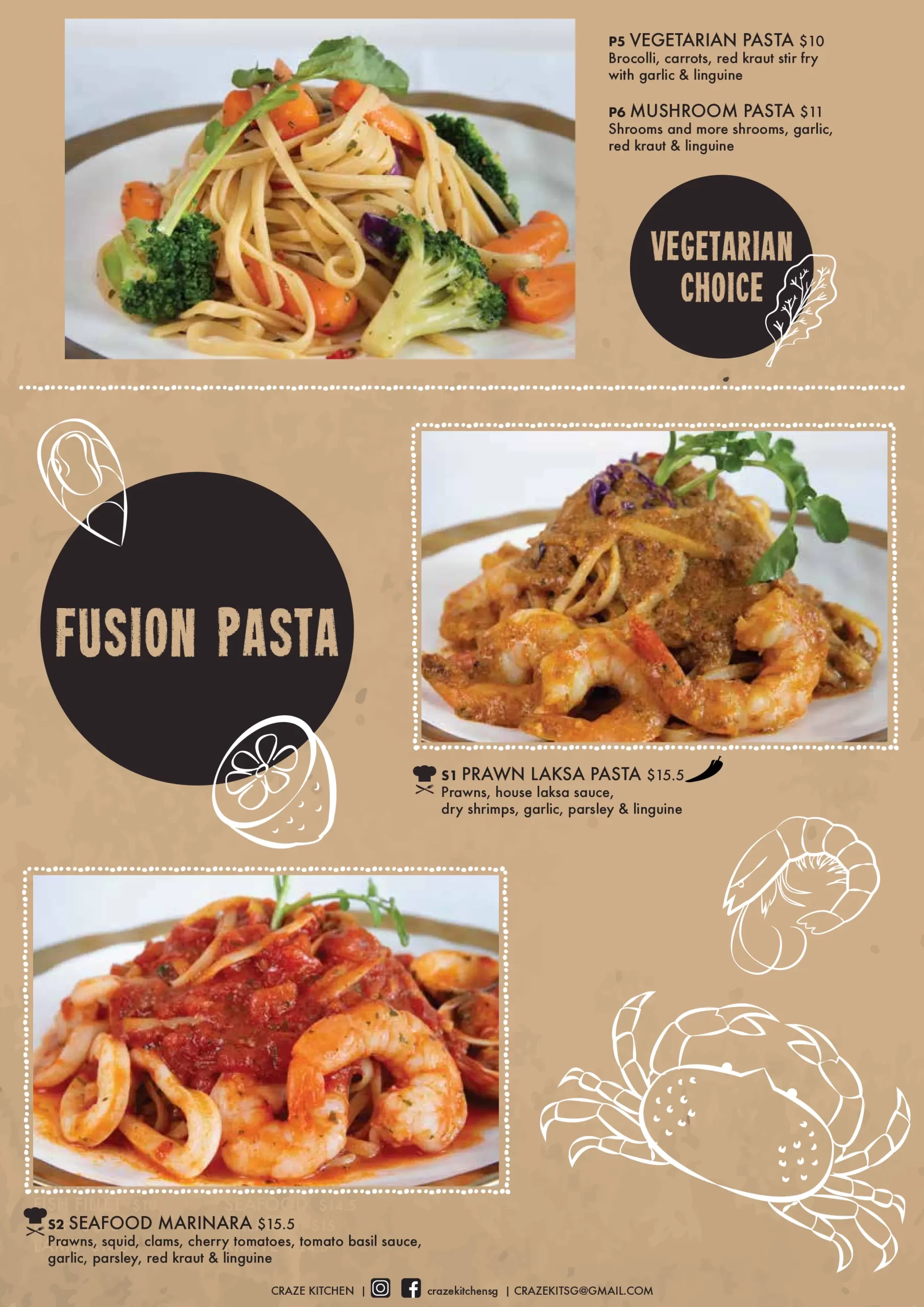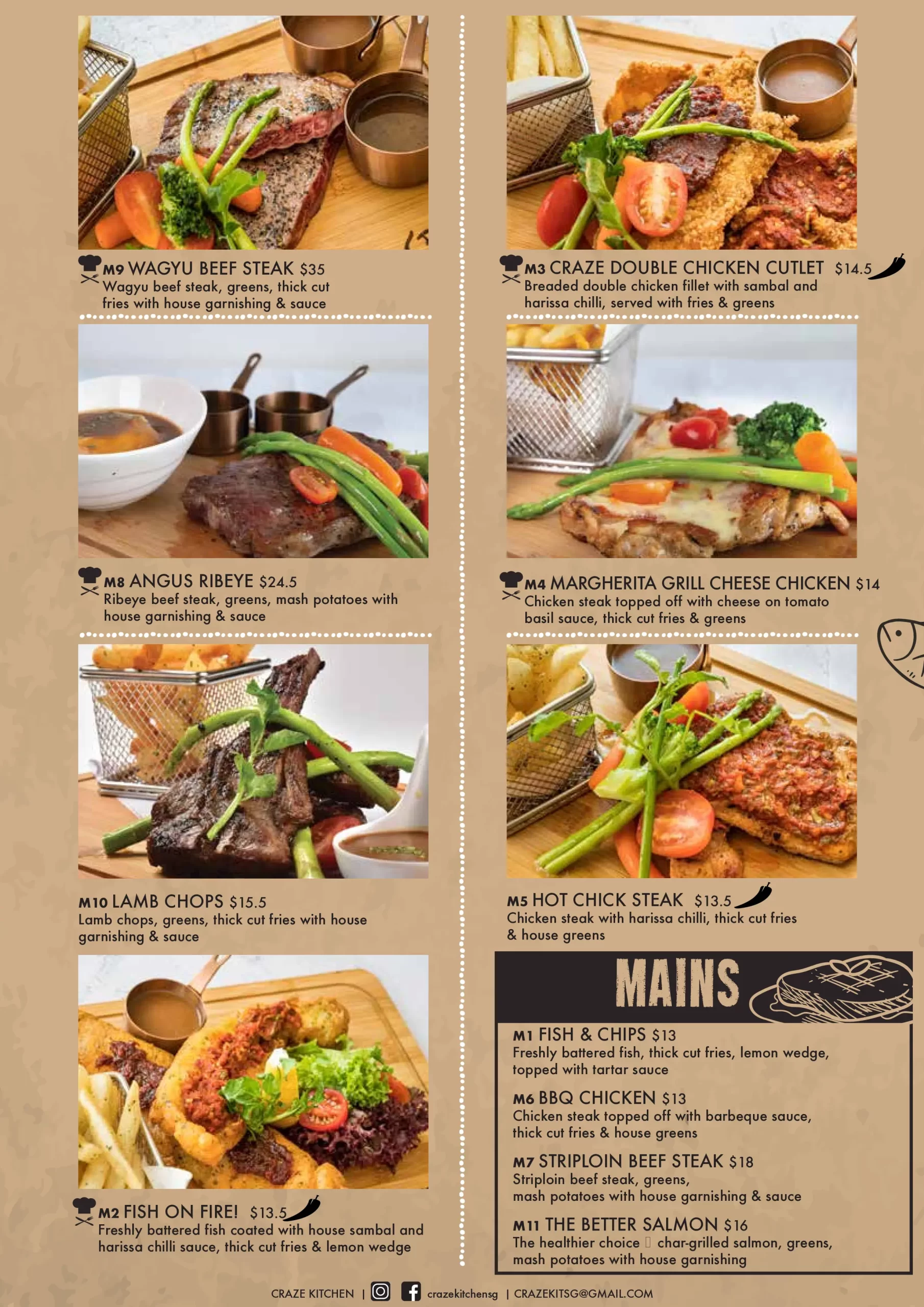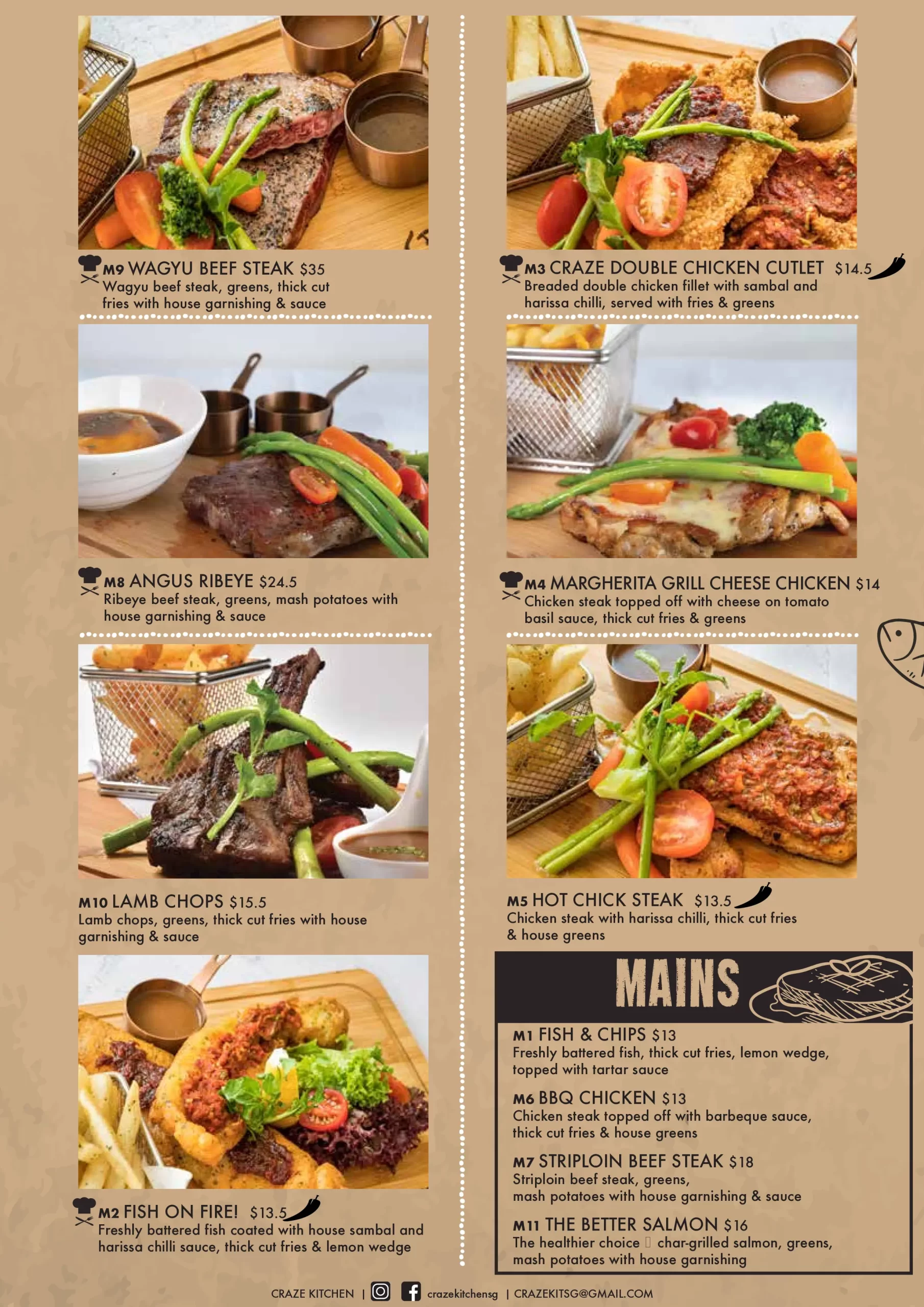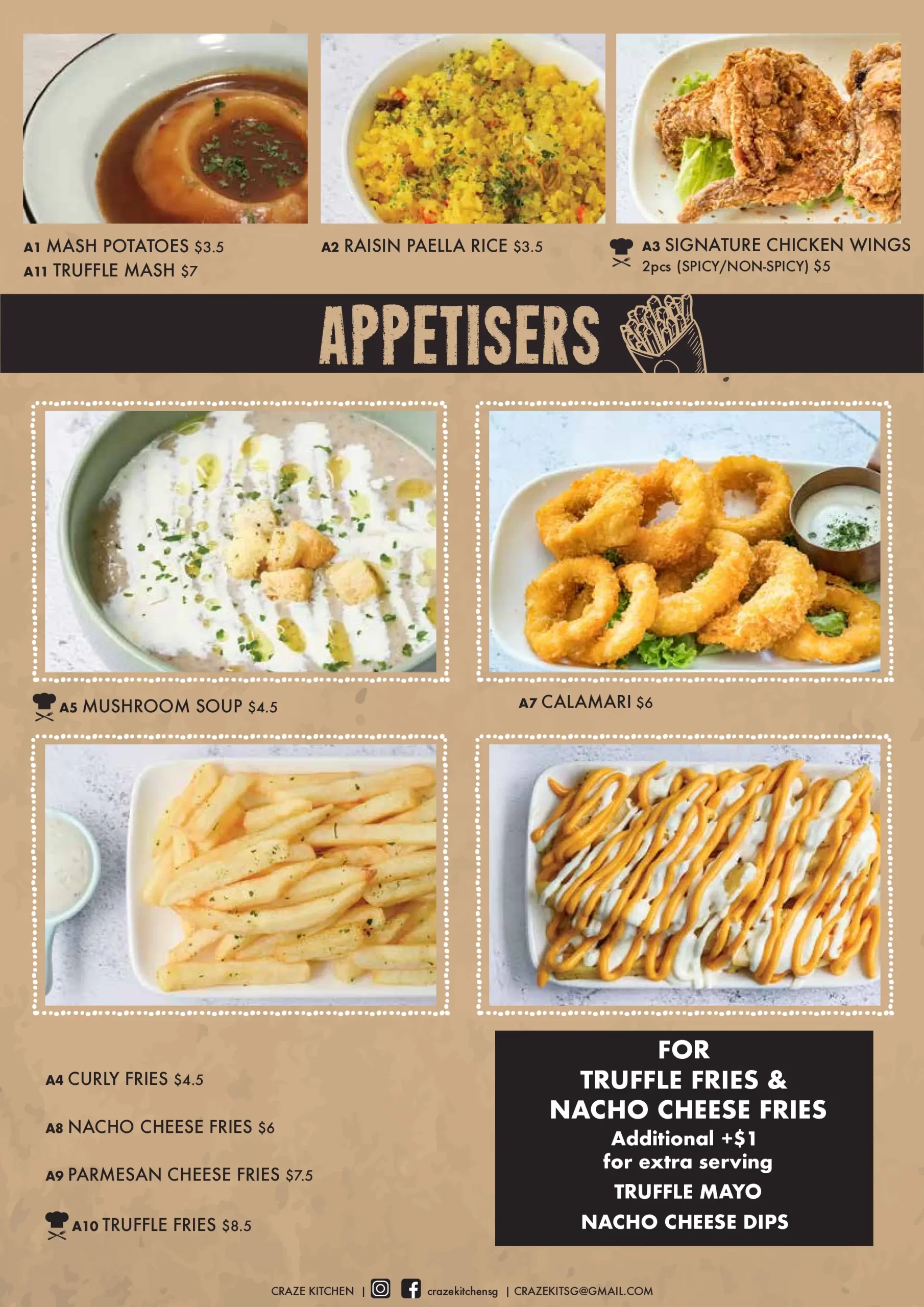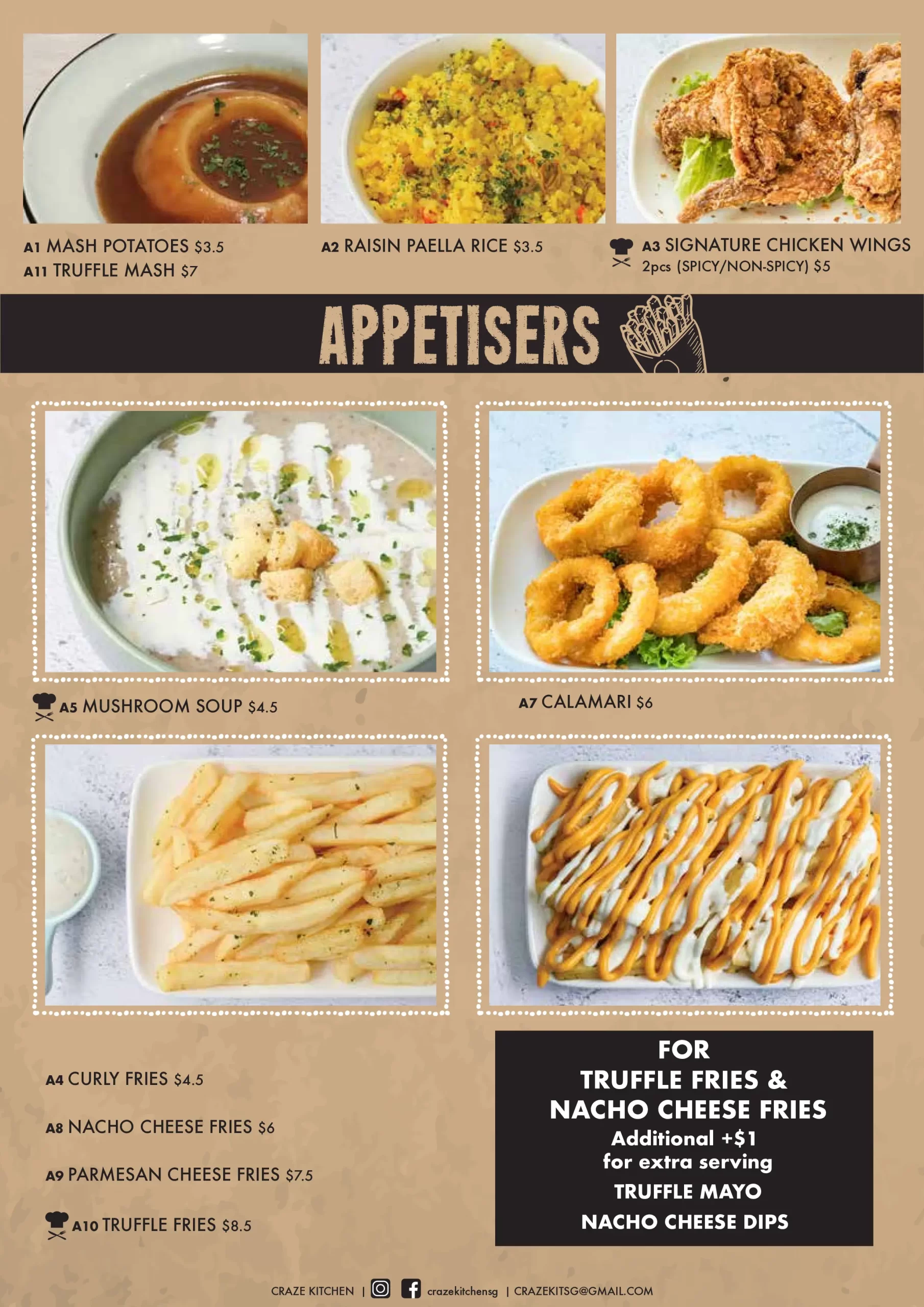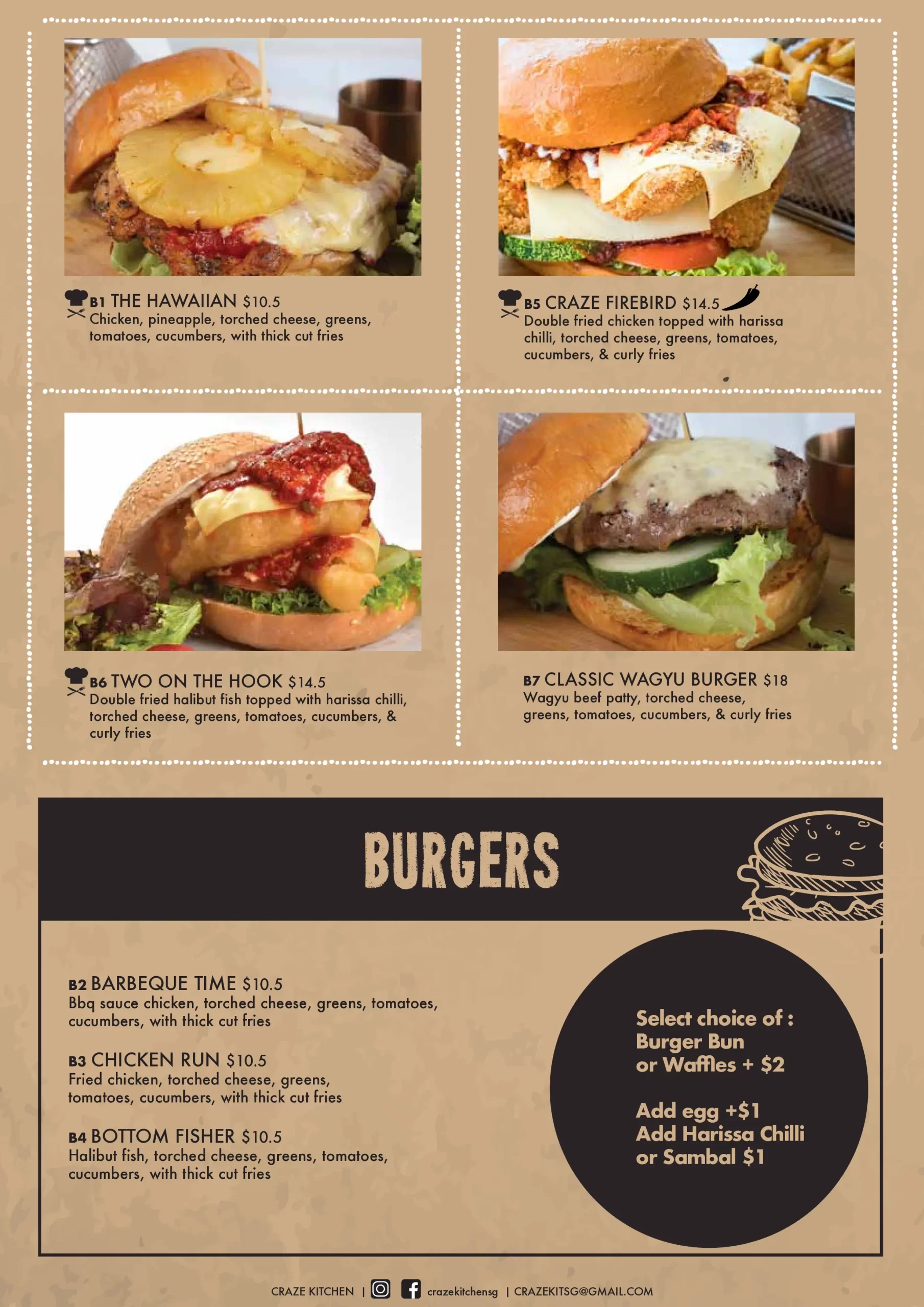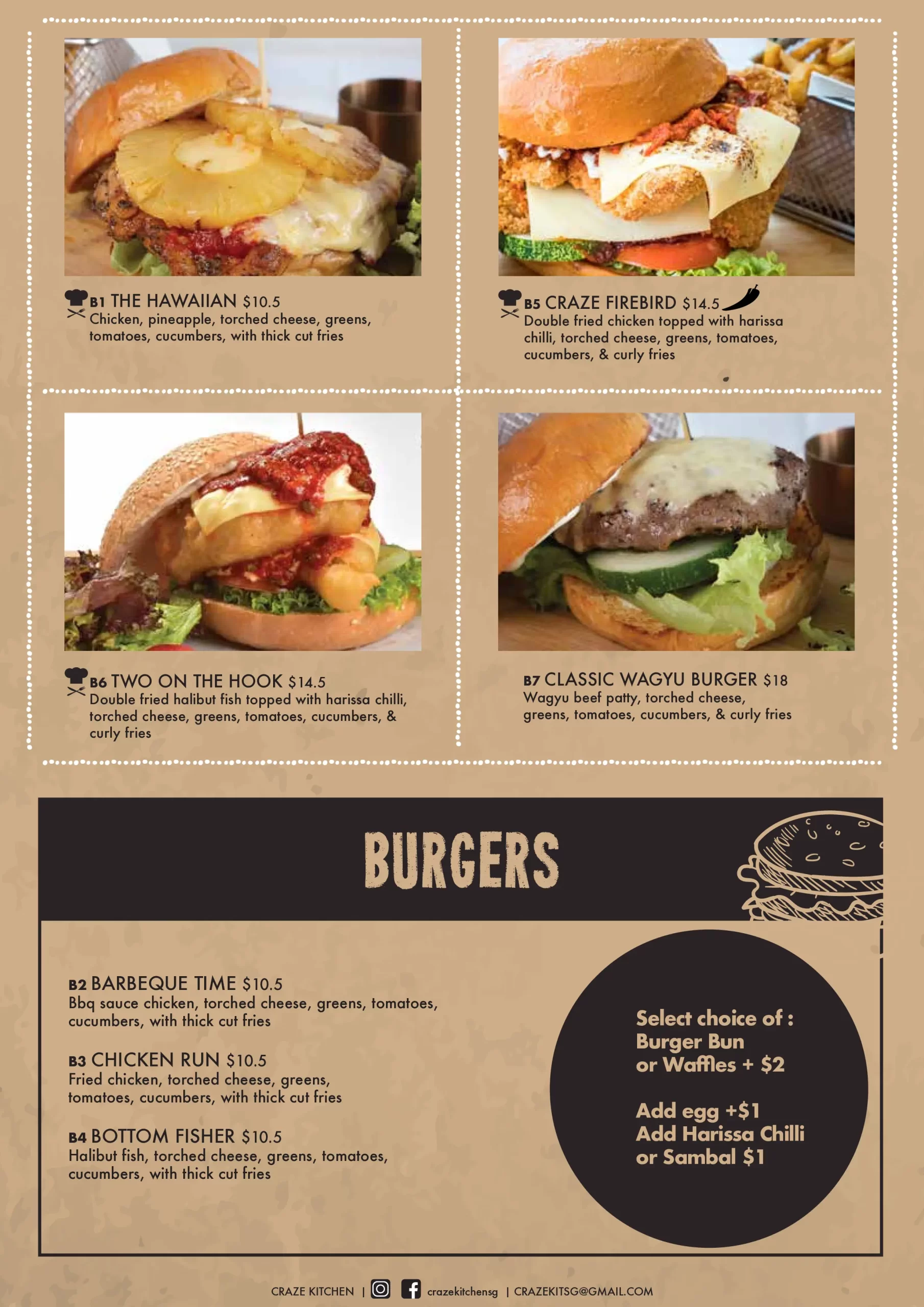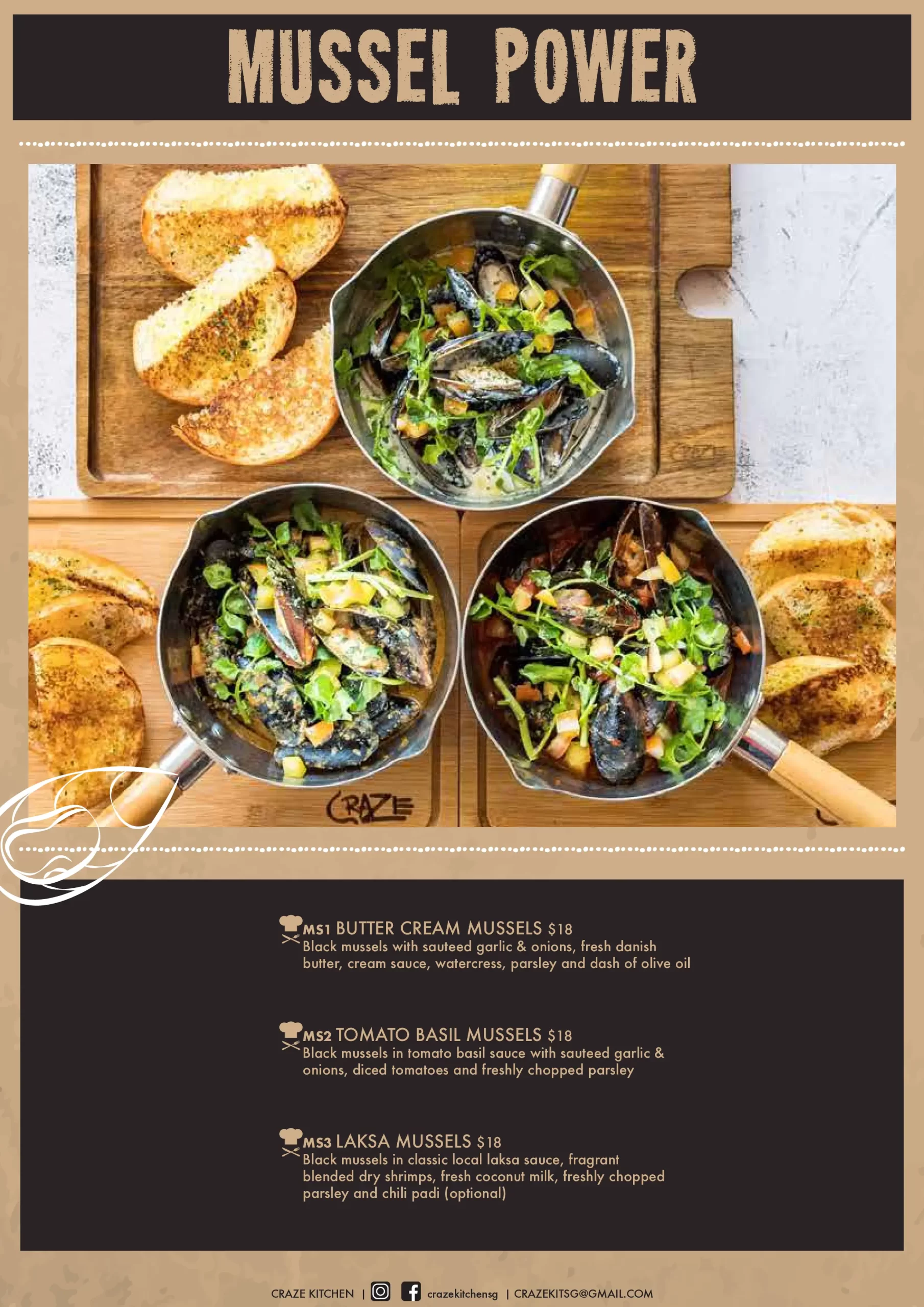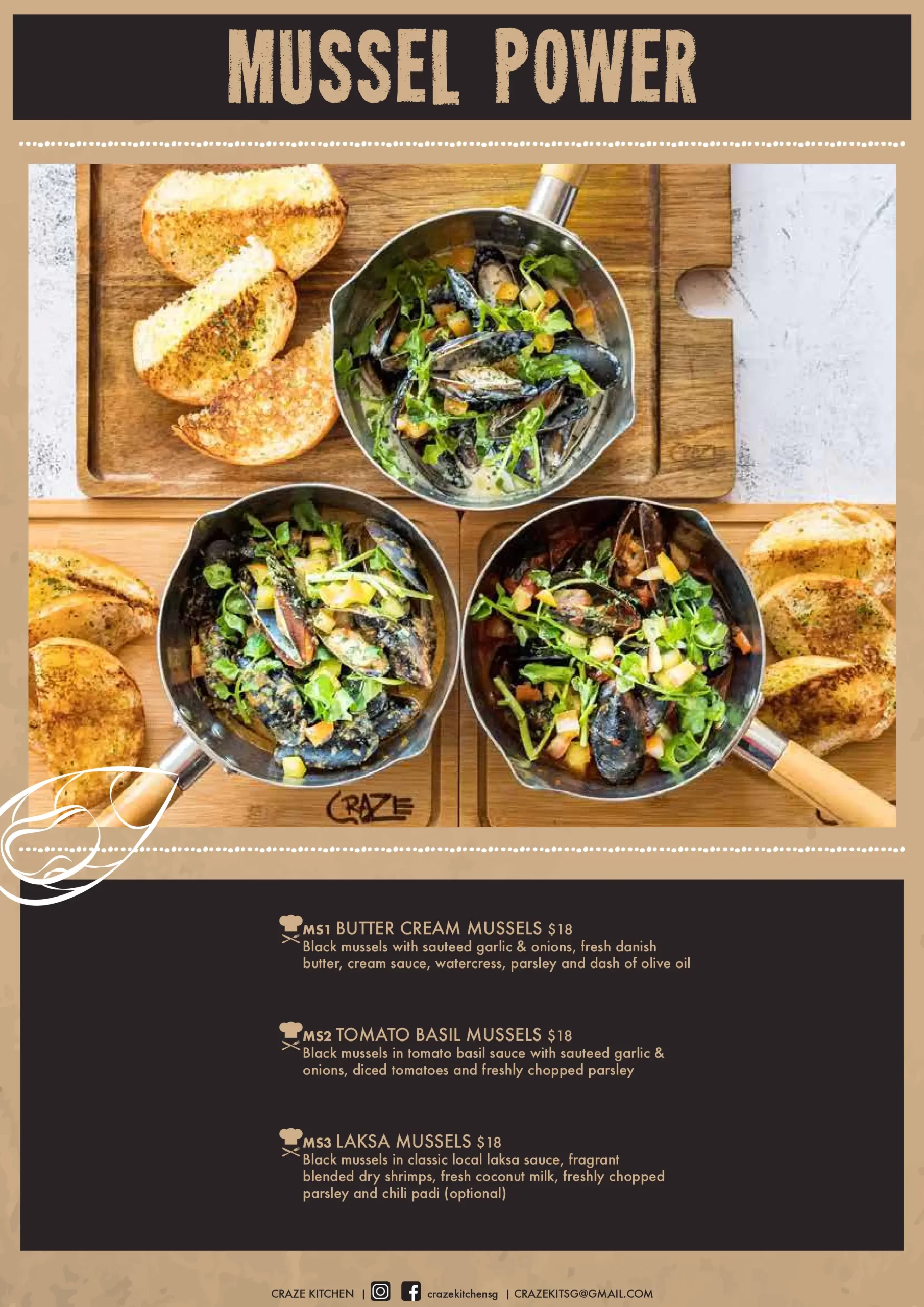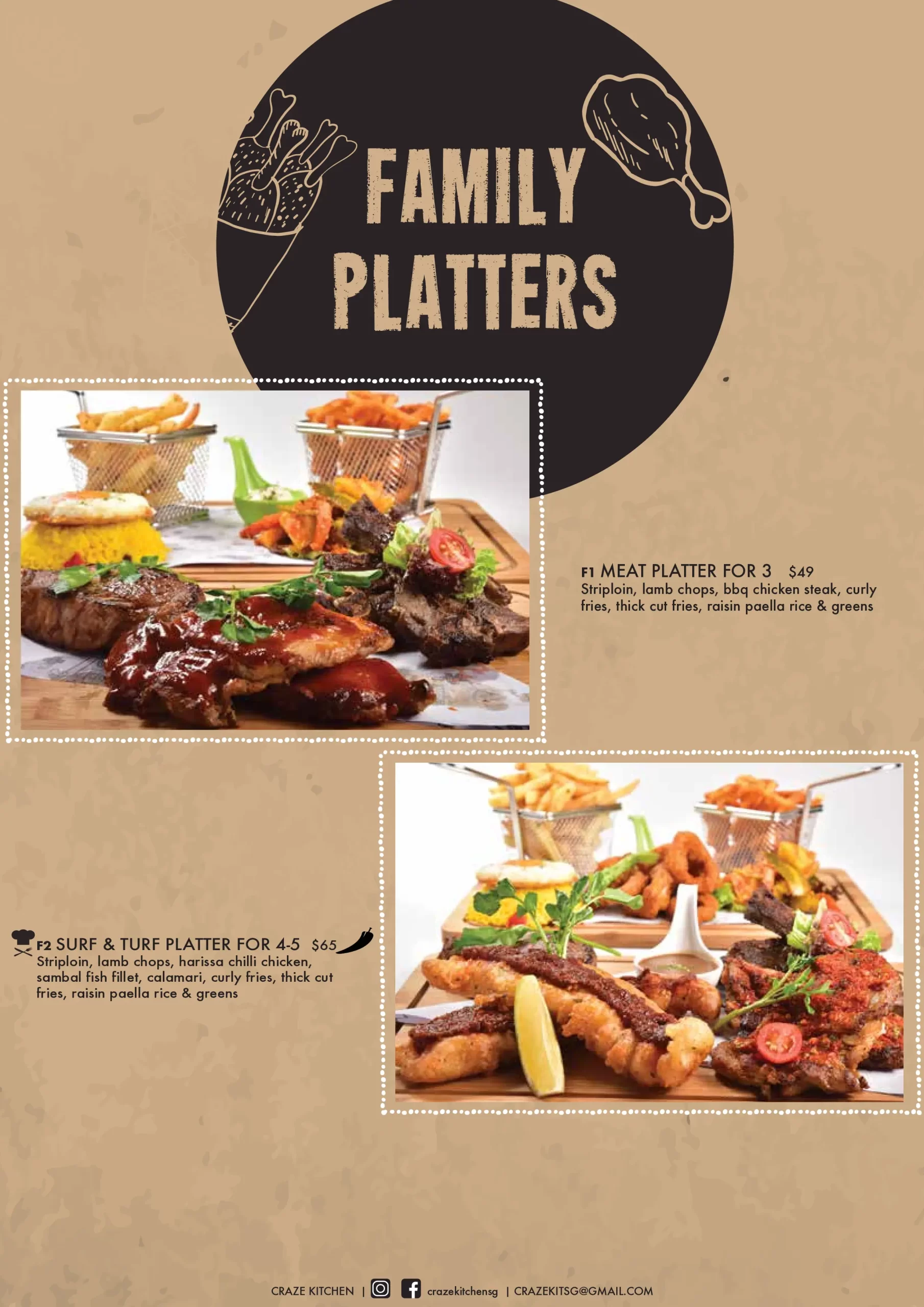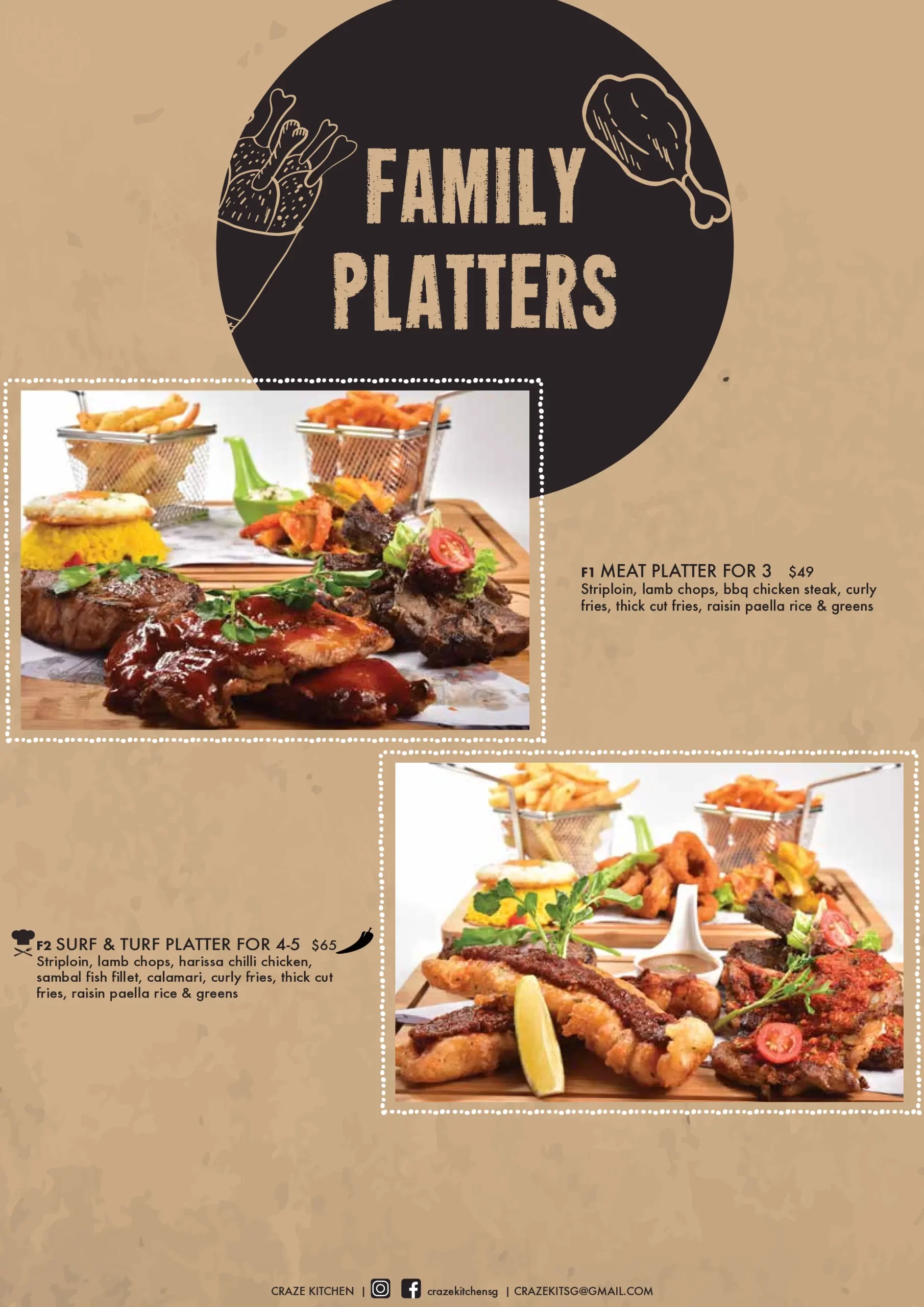 See Also : Derwish Menu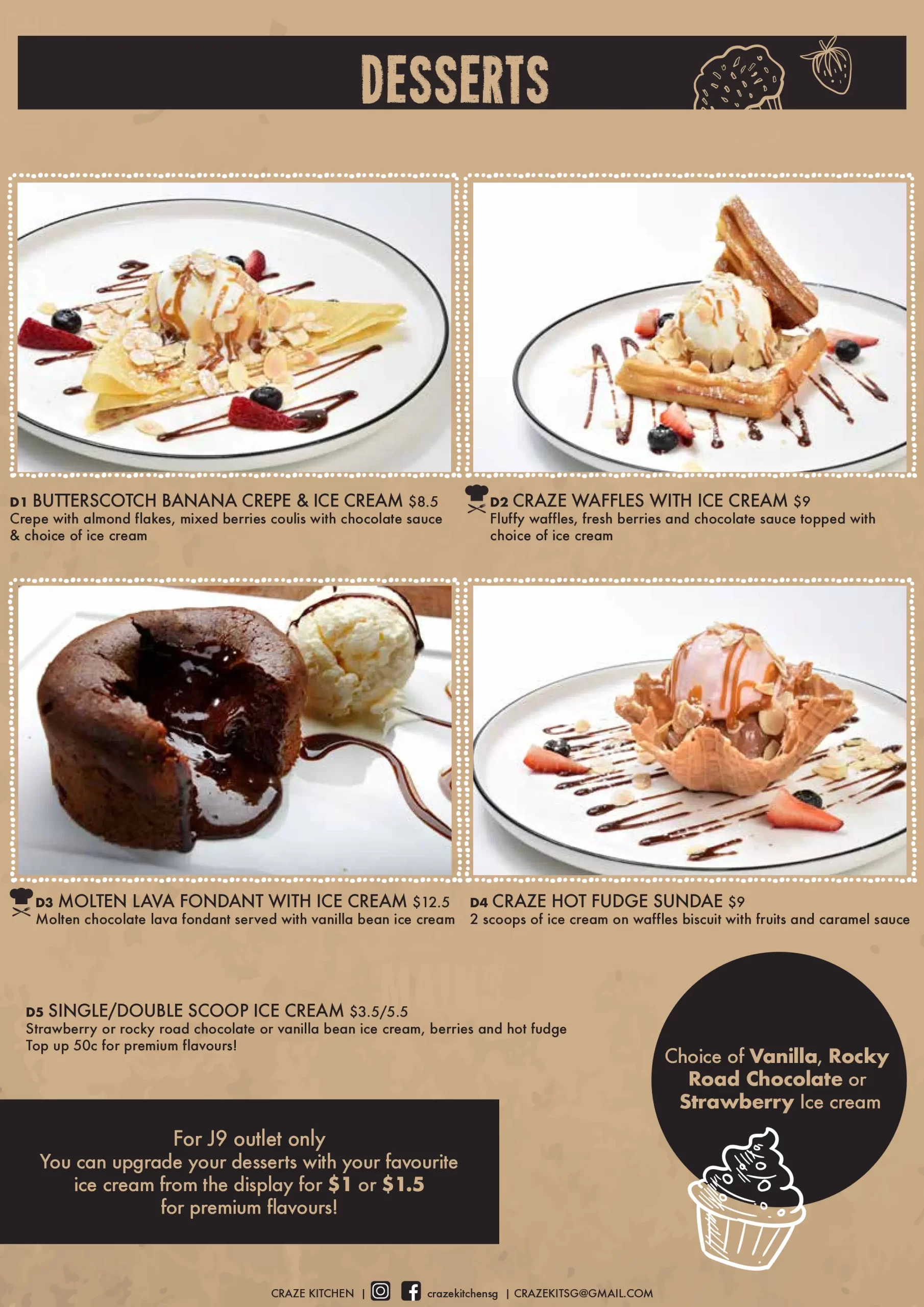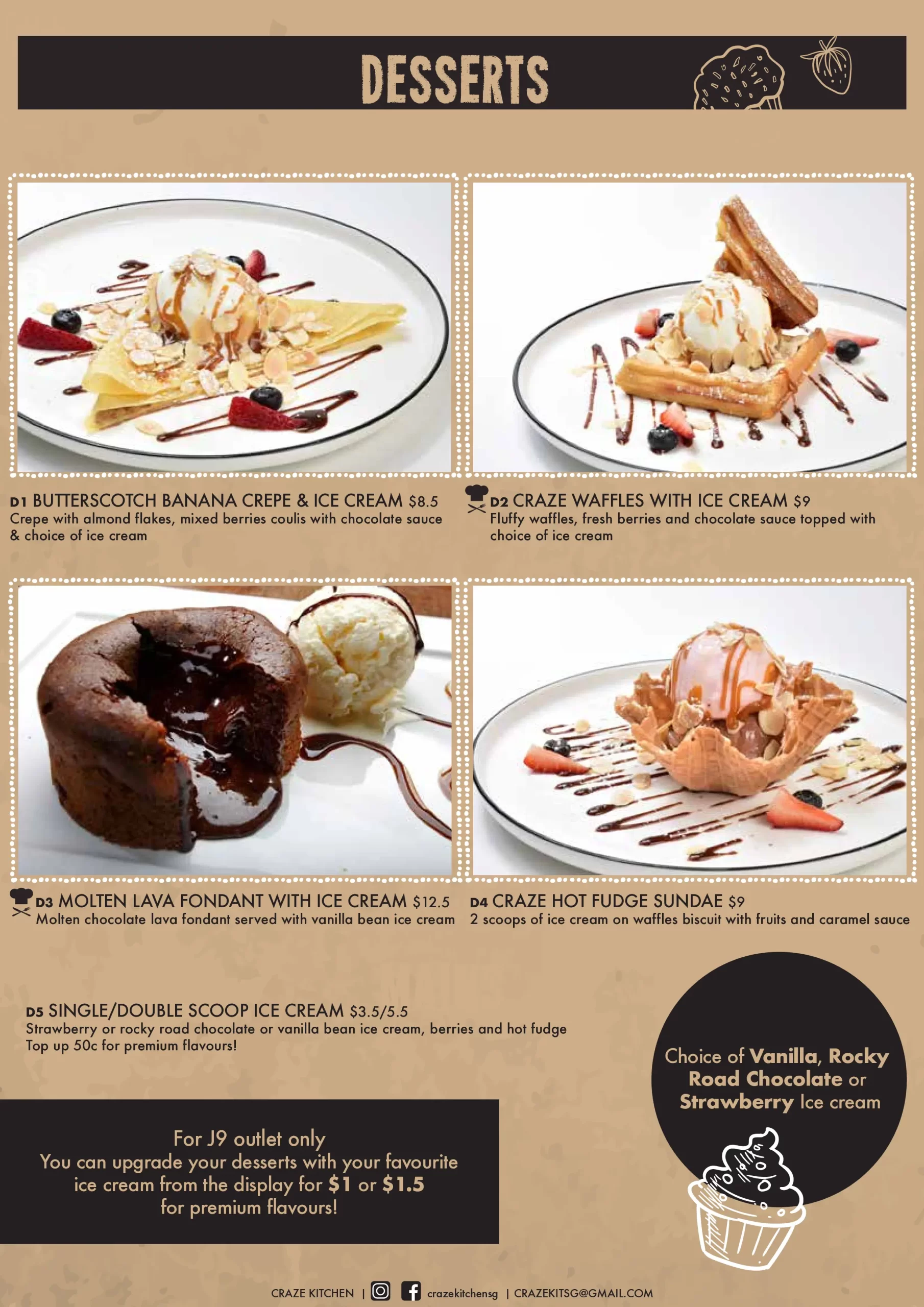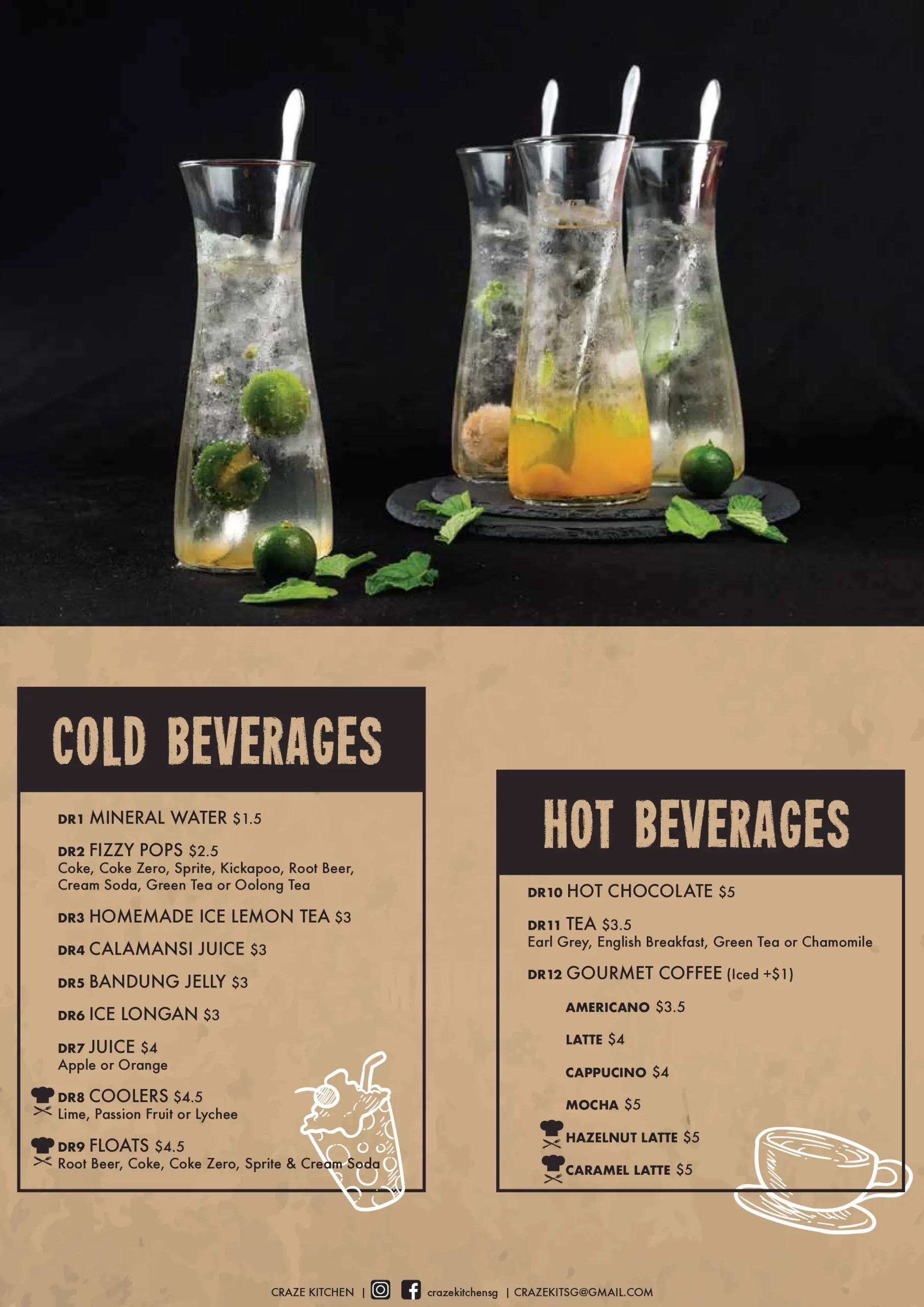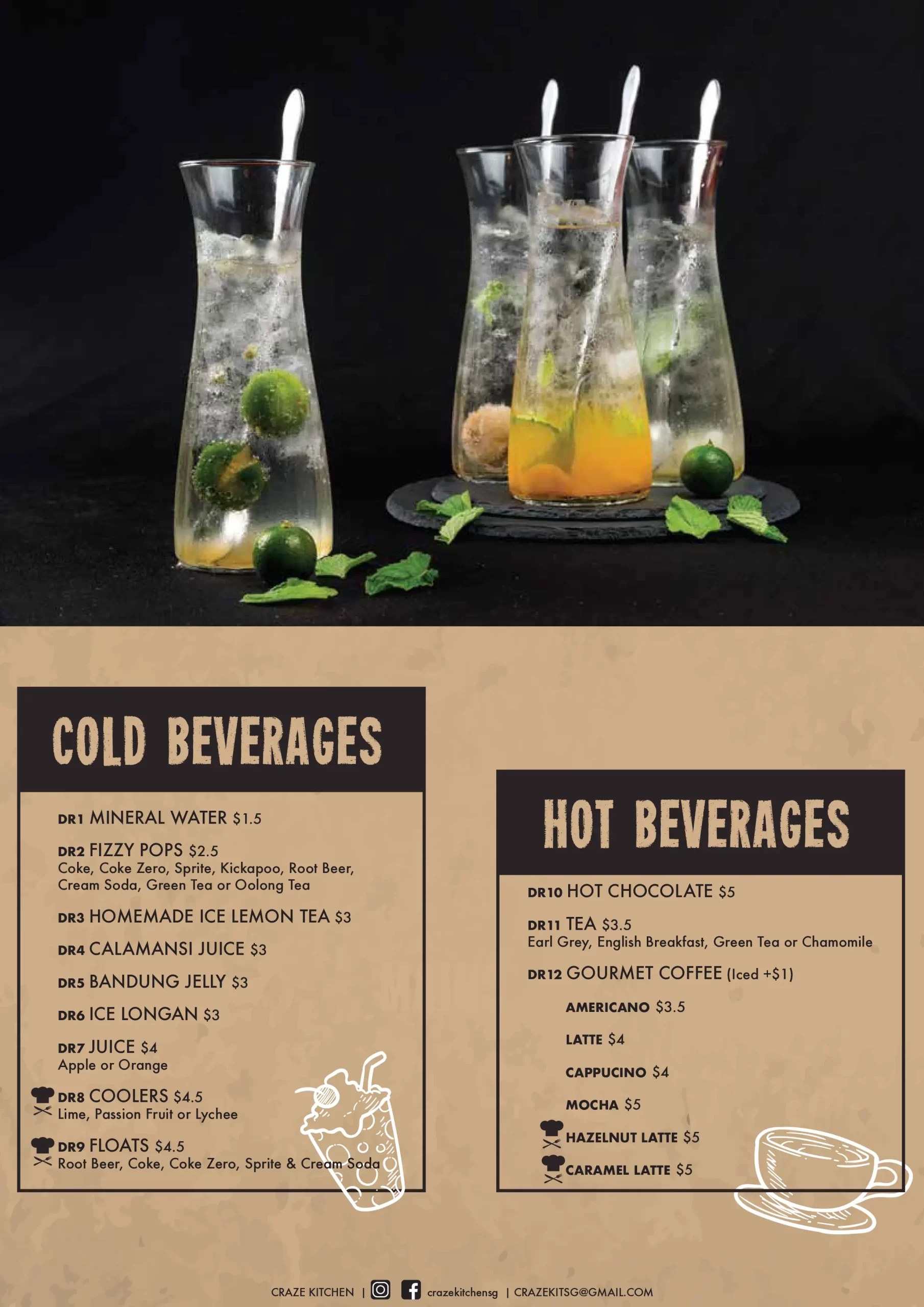 Craze Kitchen Serves Certified Halal Menu
Address
Here is the official website of the restaurant : Craze Kitchen