Last Updated on May 2, 2023
Hello Turkish Food lovers, are you looking for the latest Derwish menu prices? You have arrived at the right place then. We have uploaded their complete menu with updated prices. Prices are obtained from the official sources of Derwish.
Derwish Menu 2023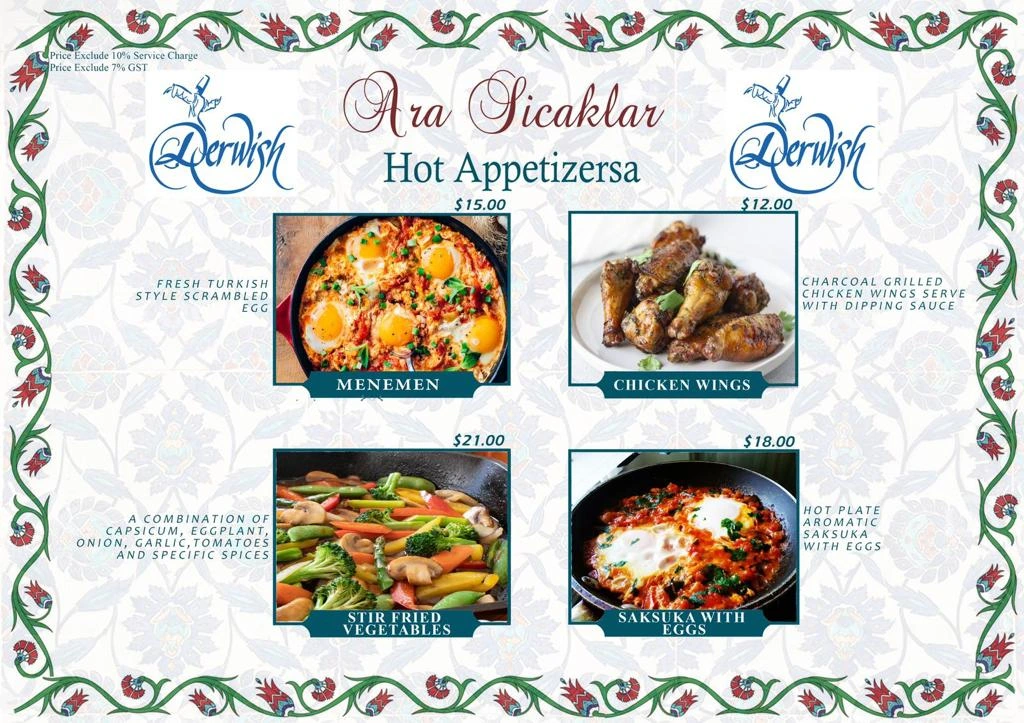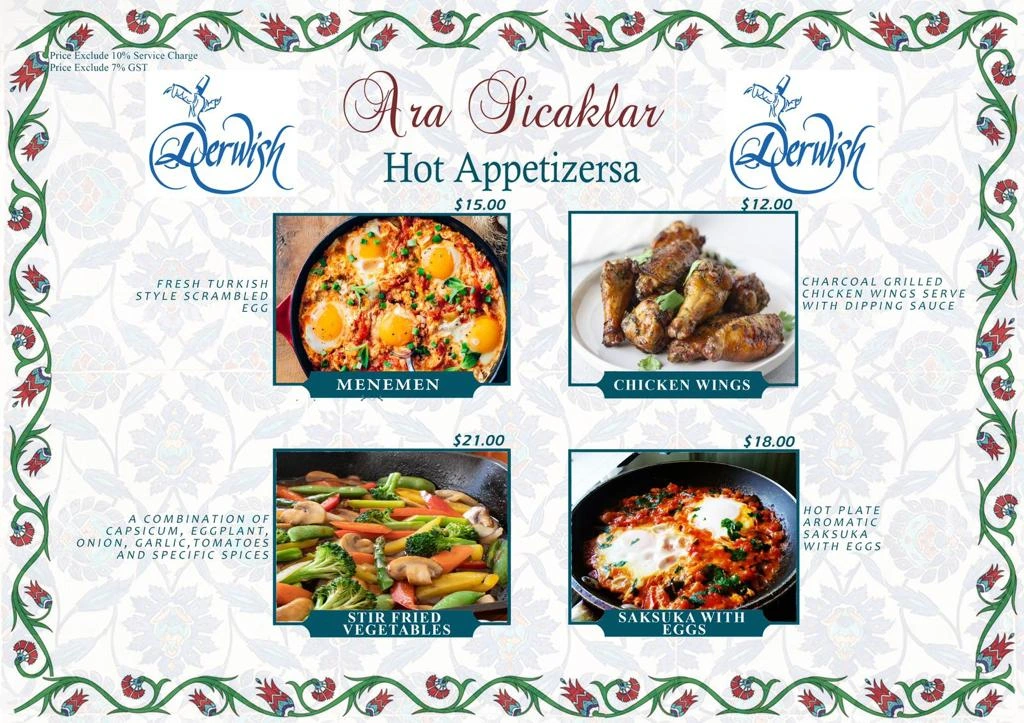 See Also : The Plattering Co Menu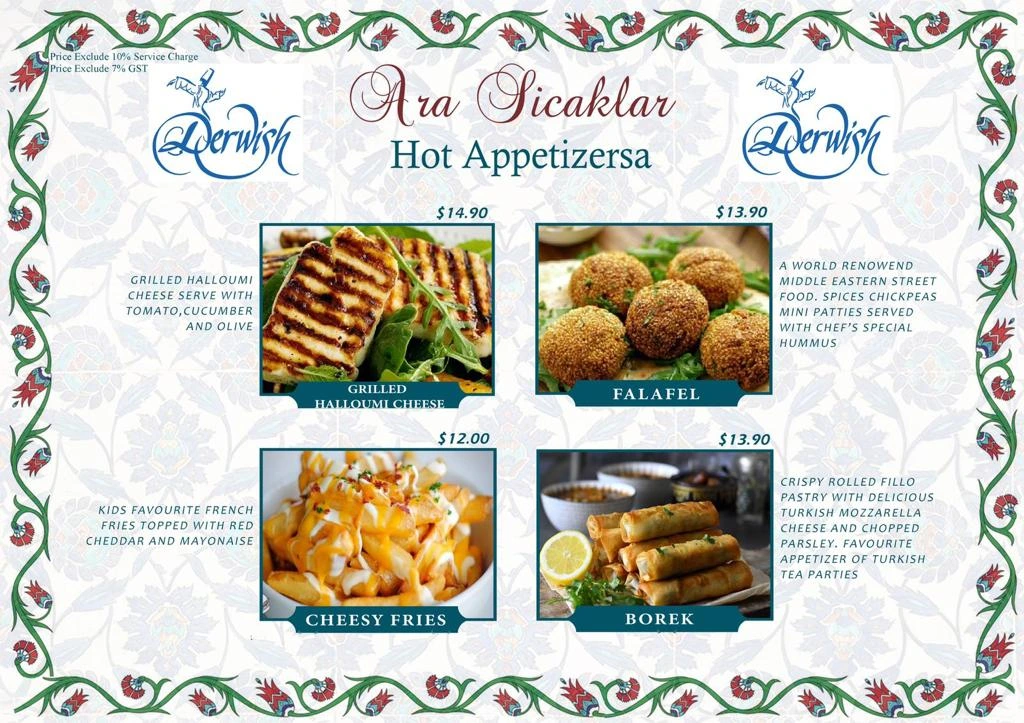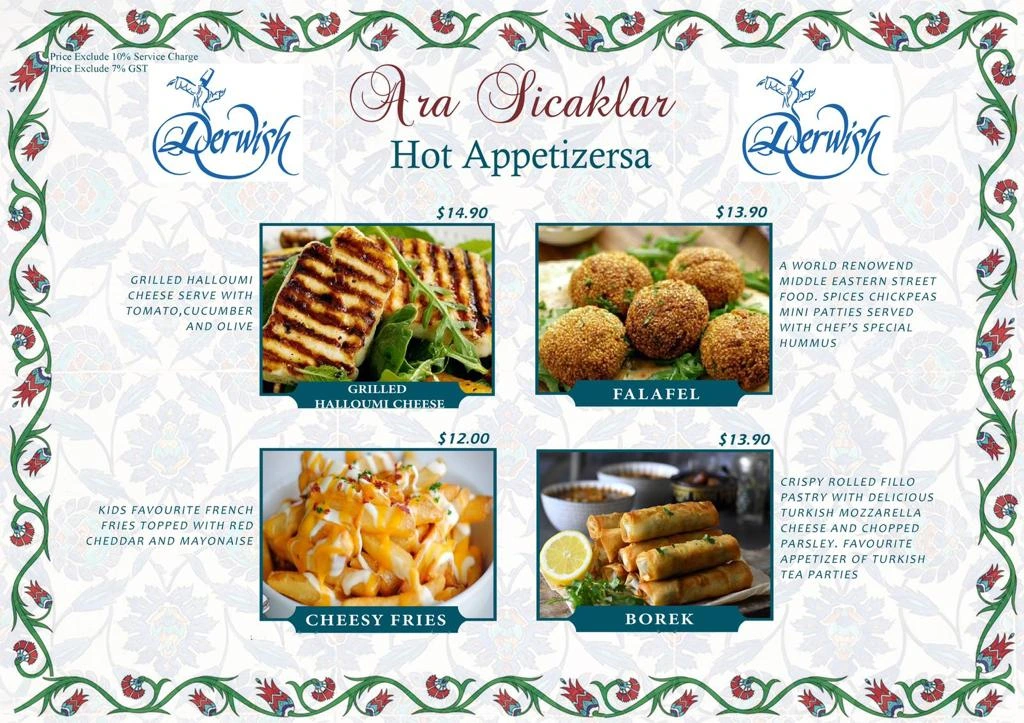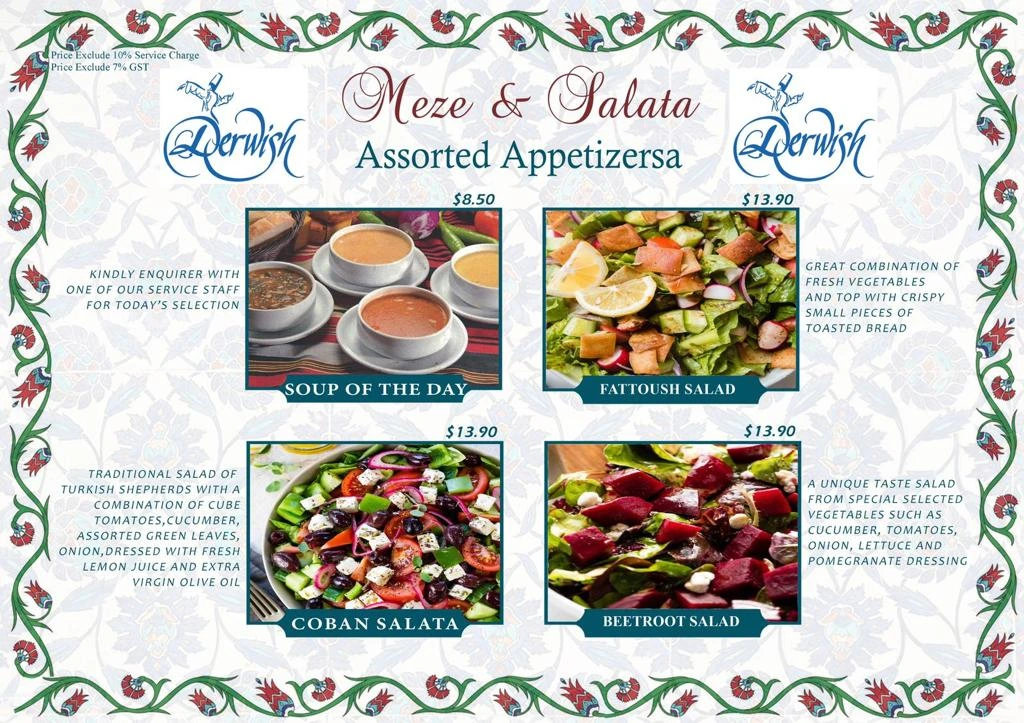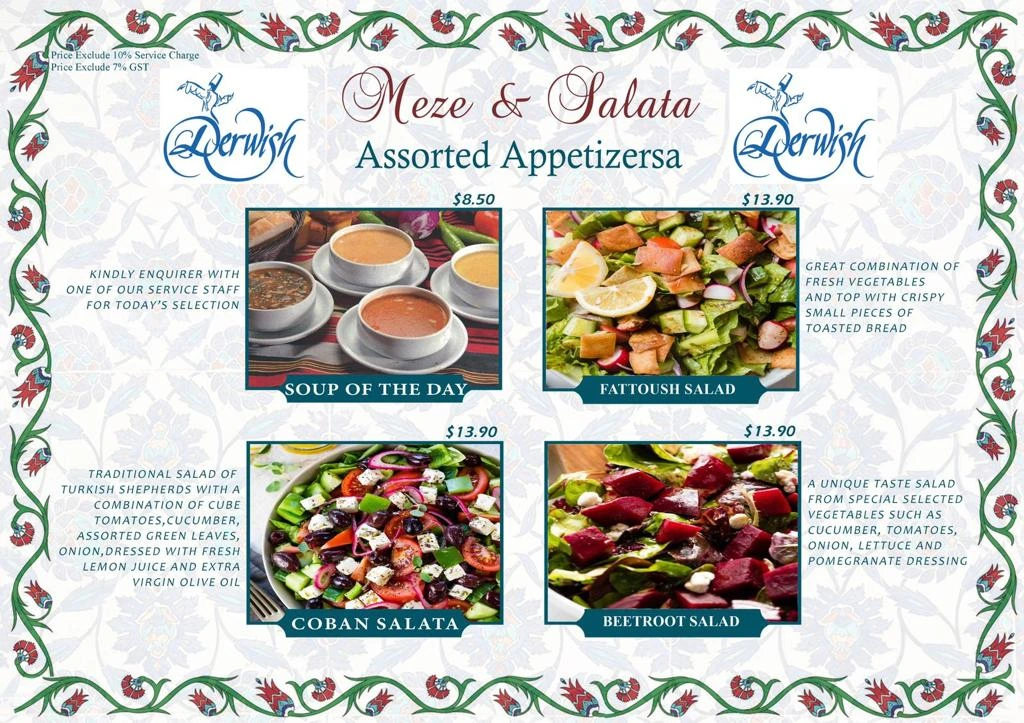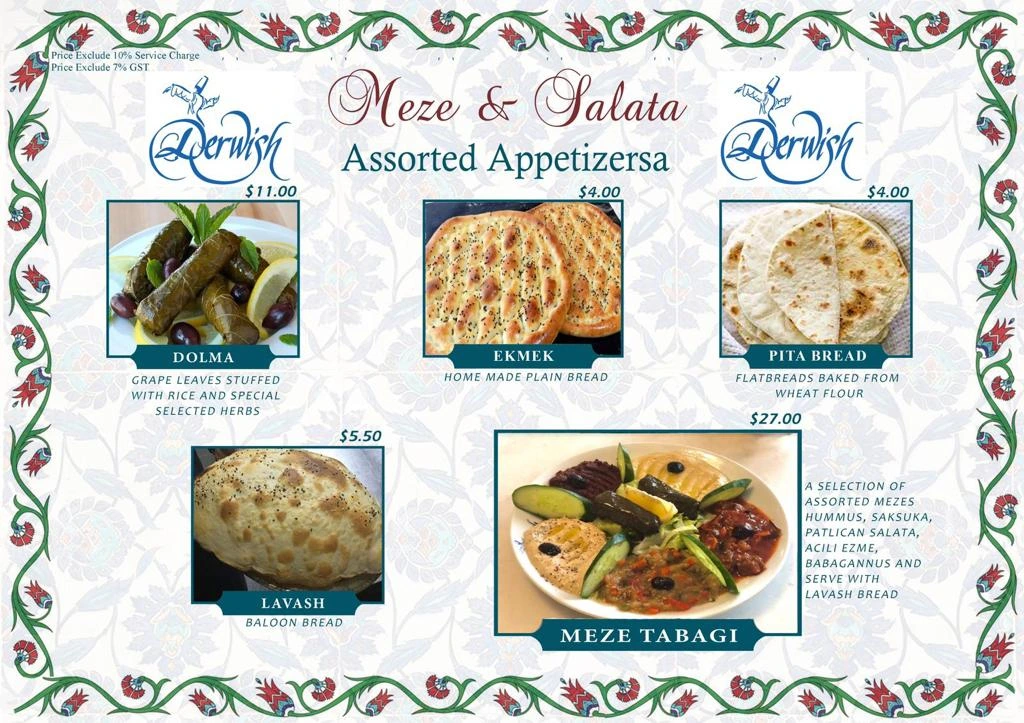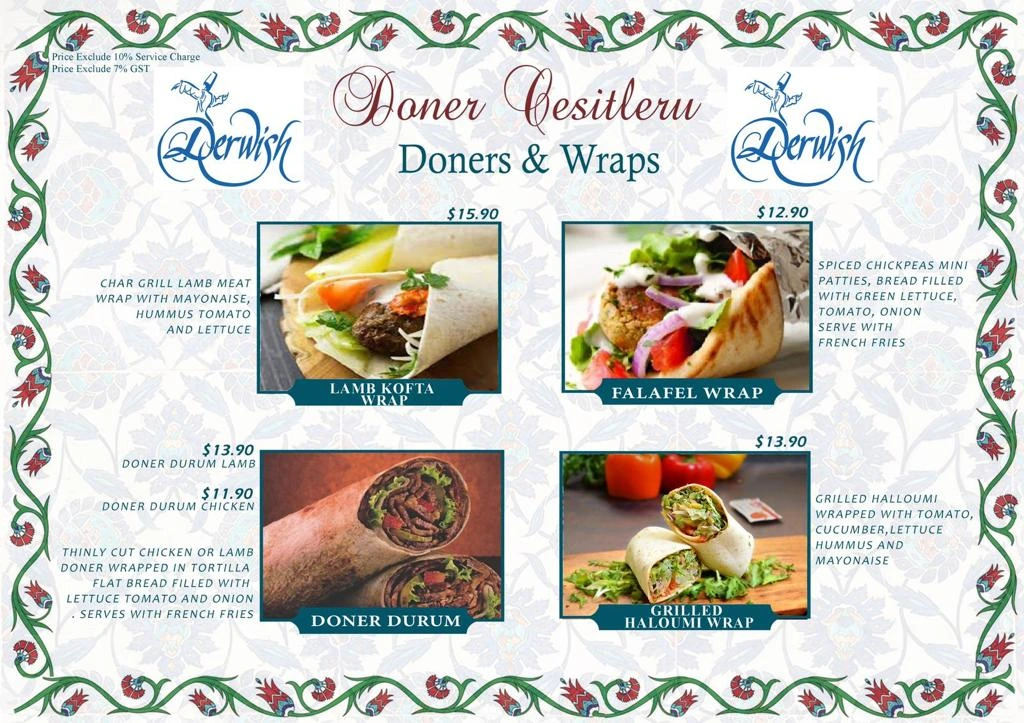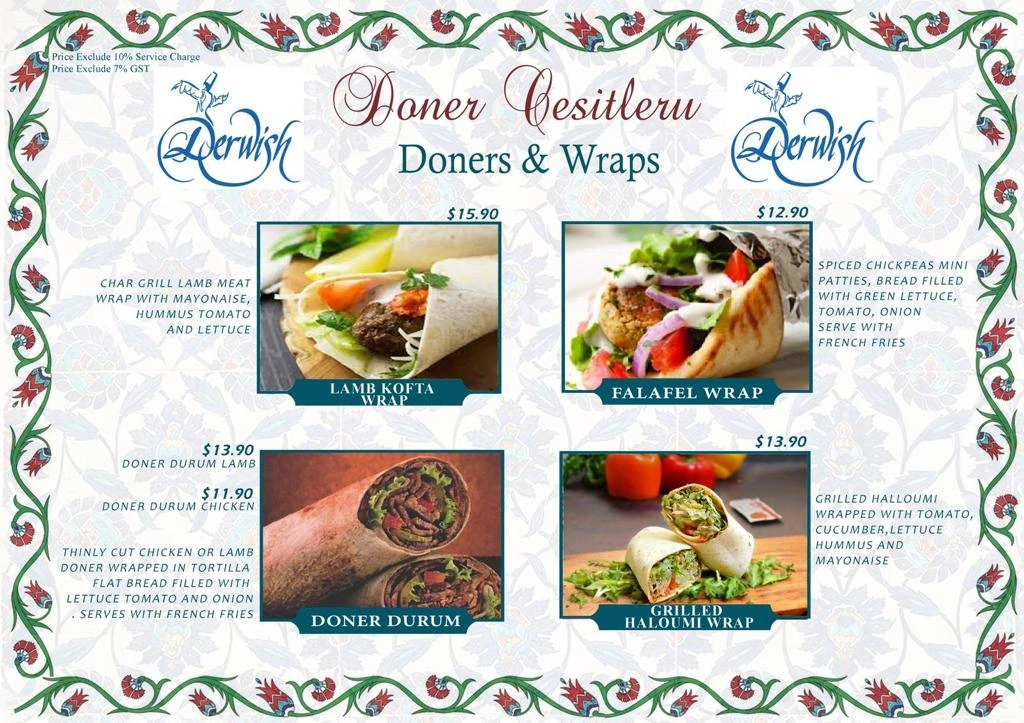 ---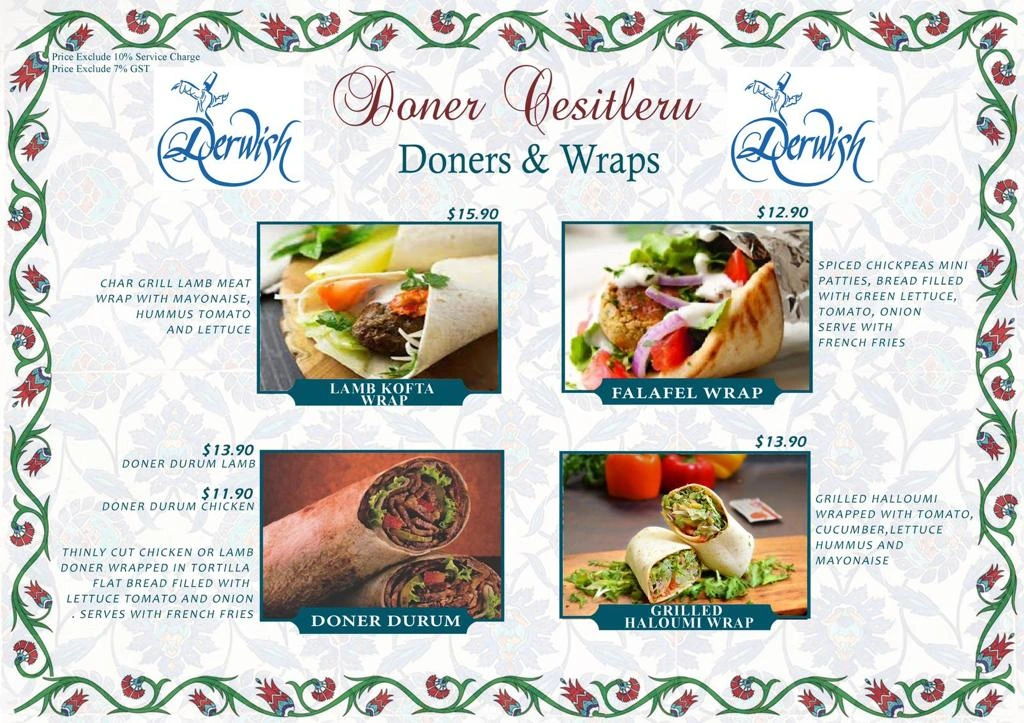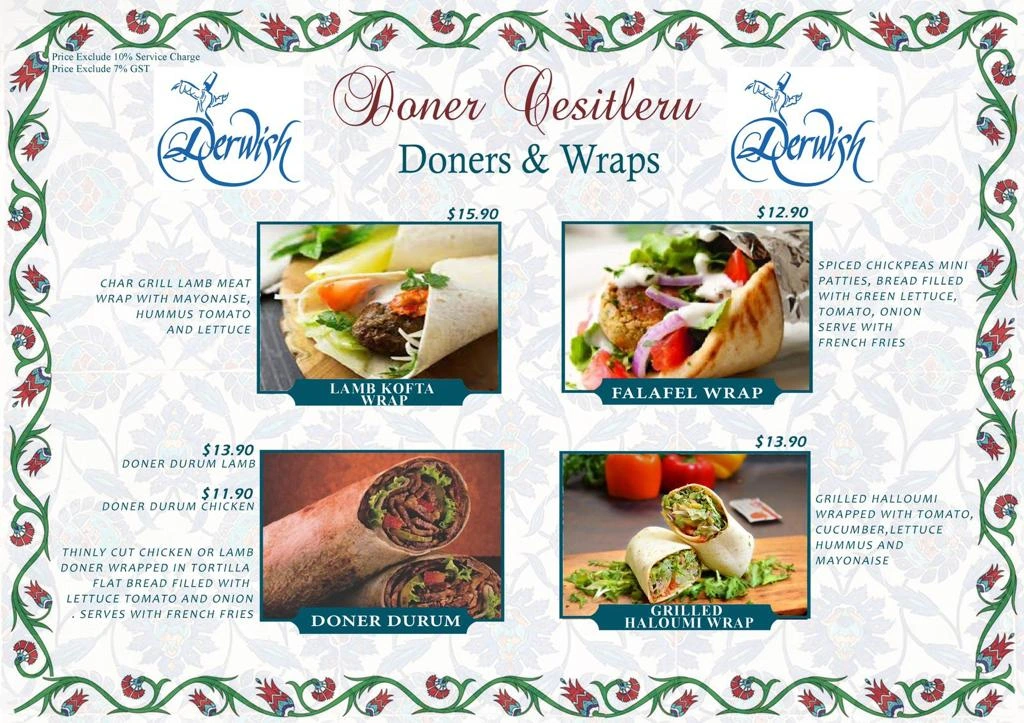 See Also : Raj Restaurant Menu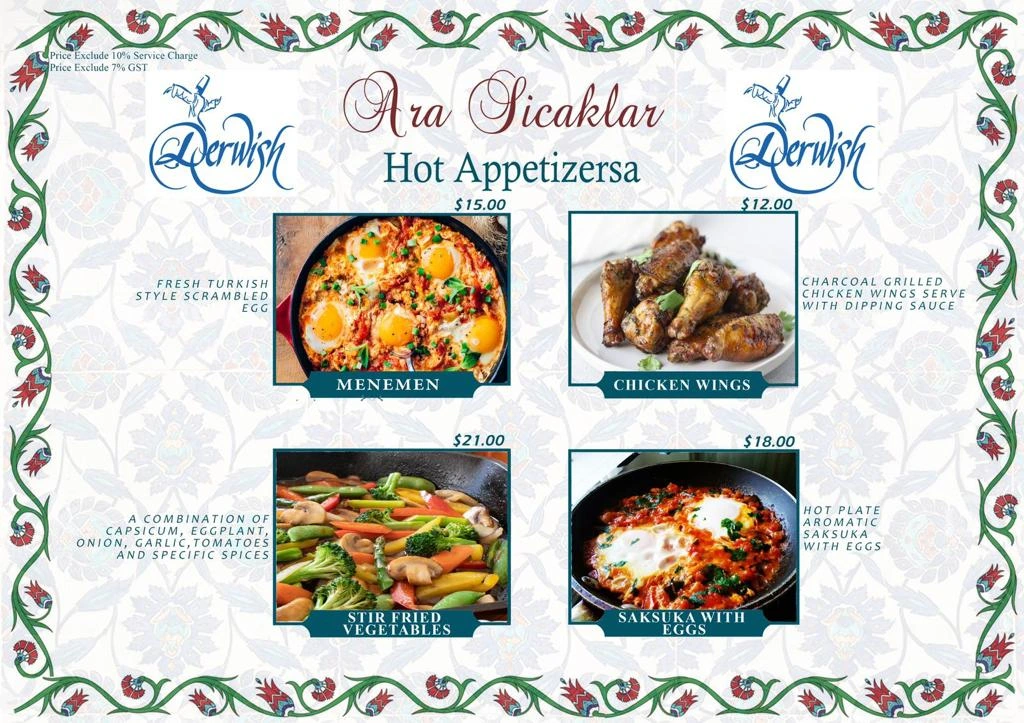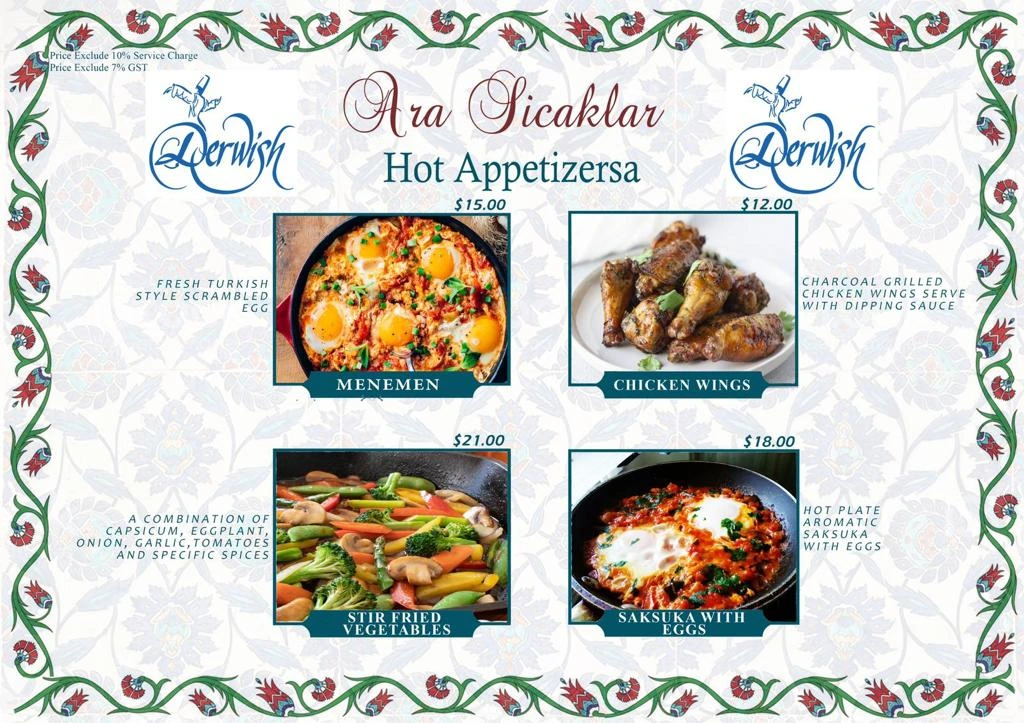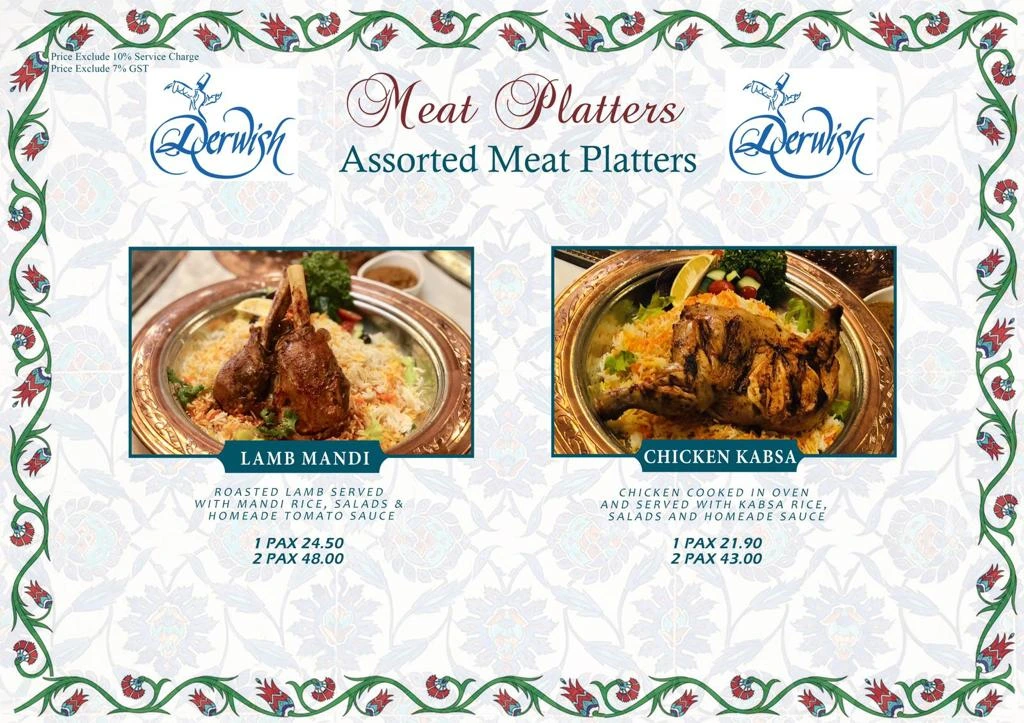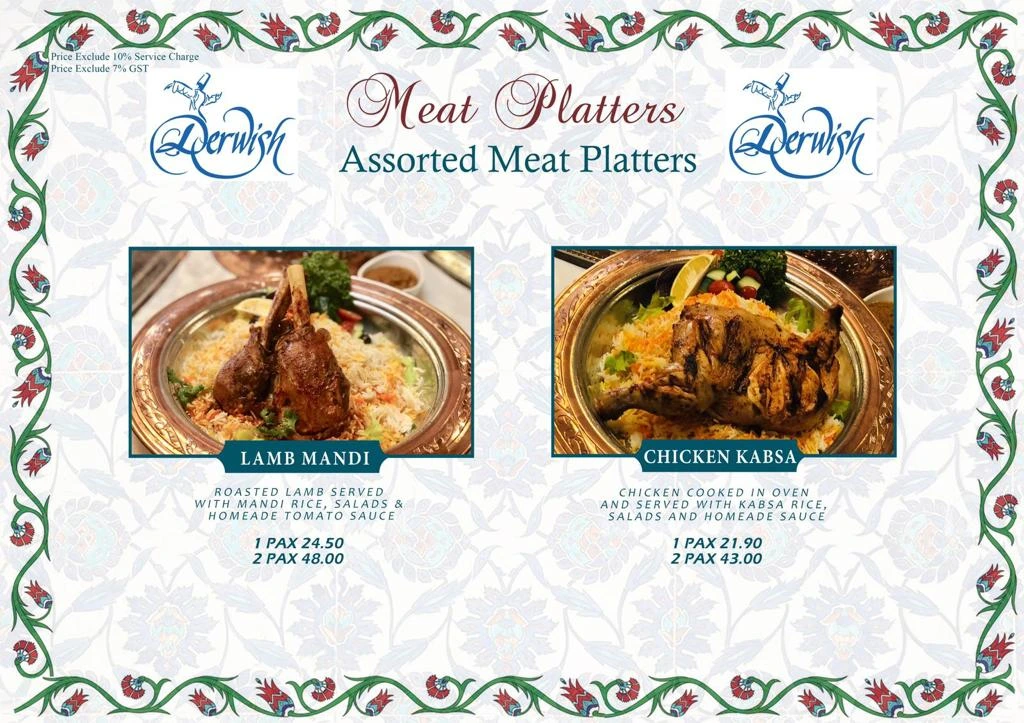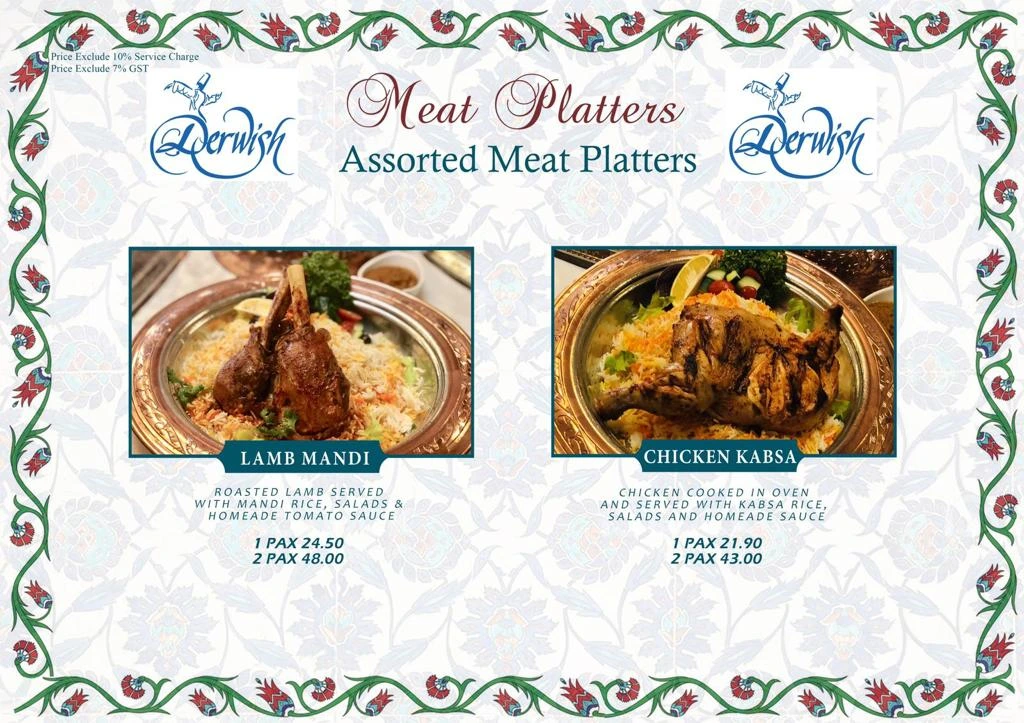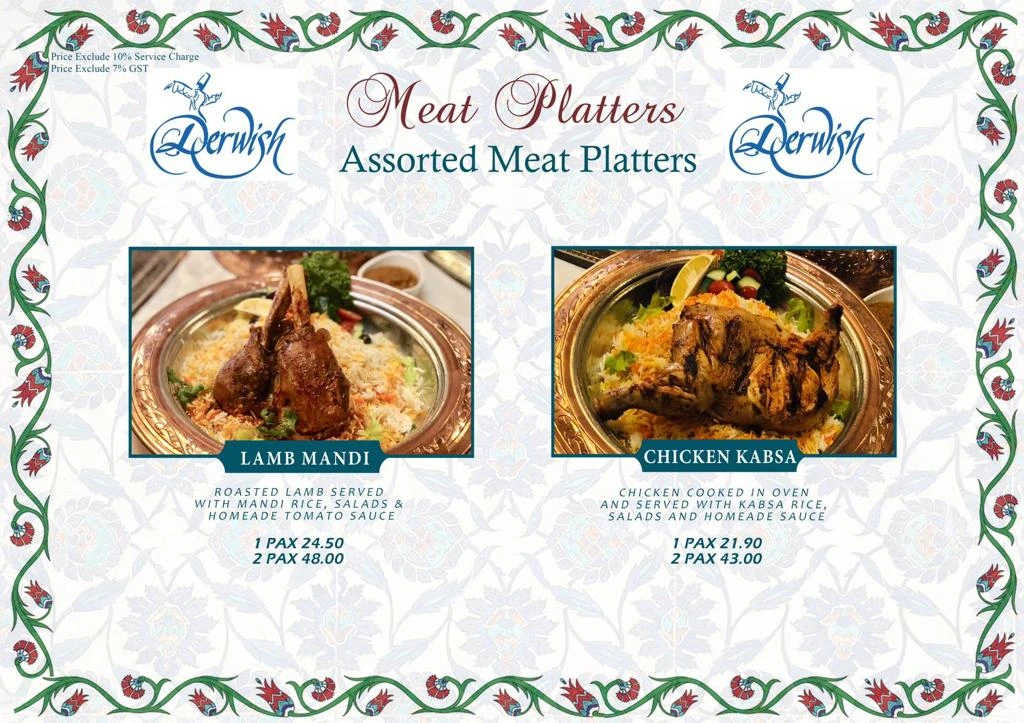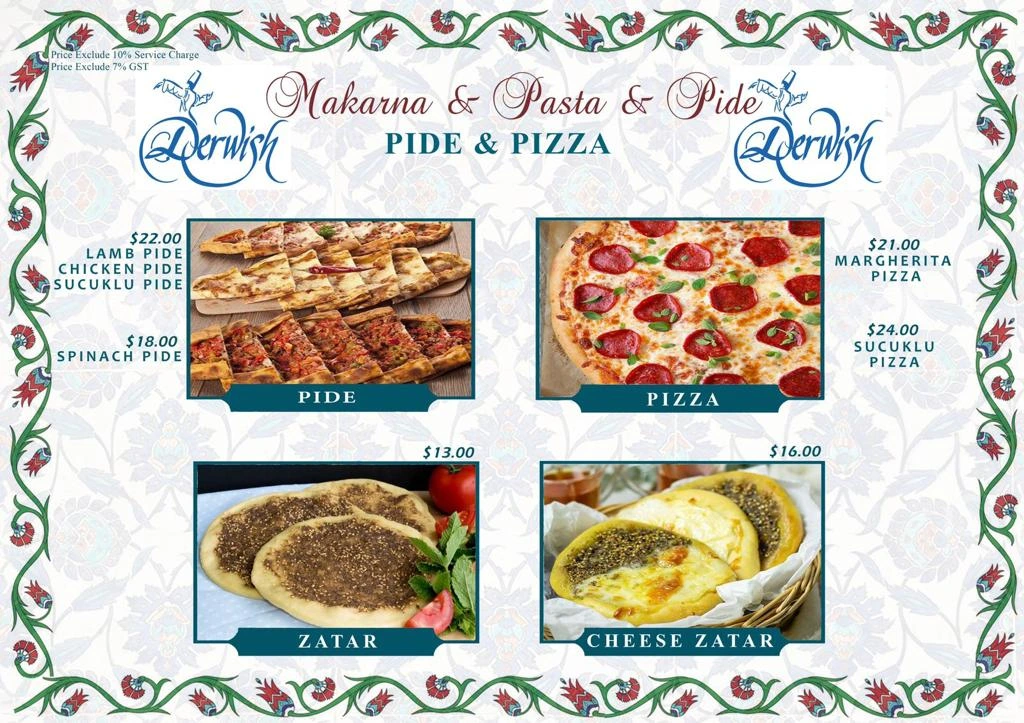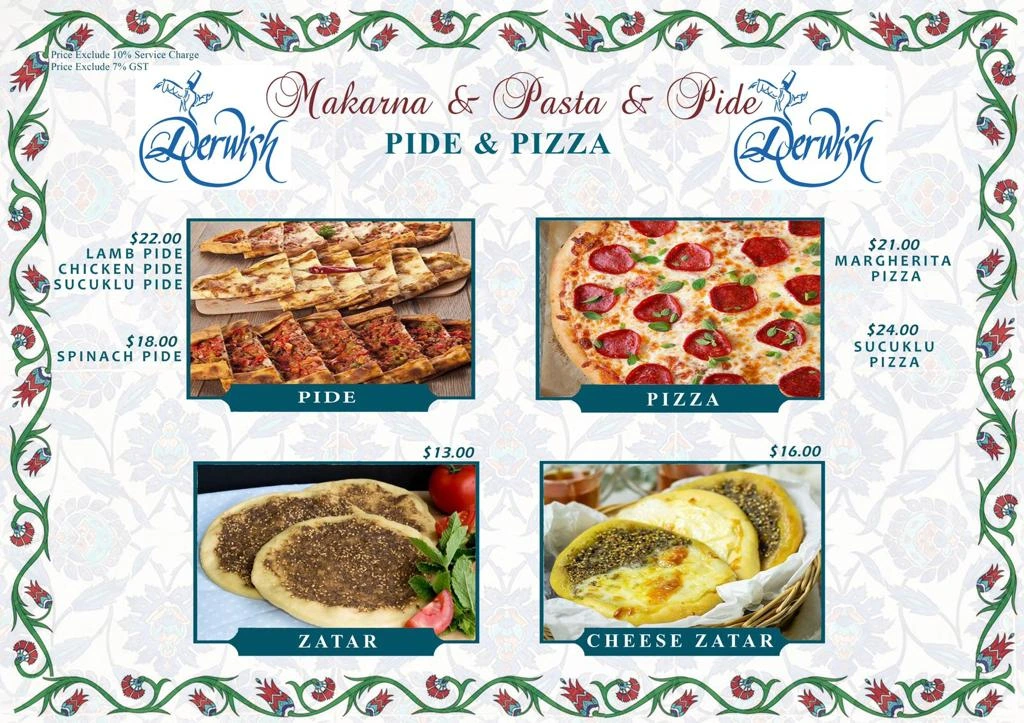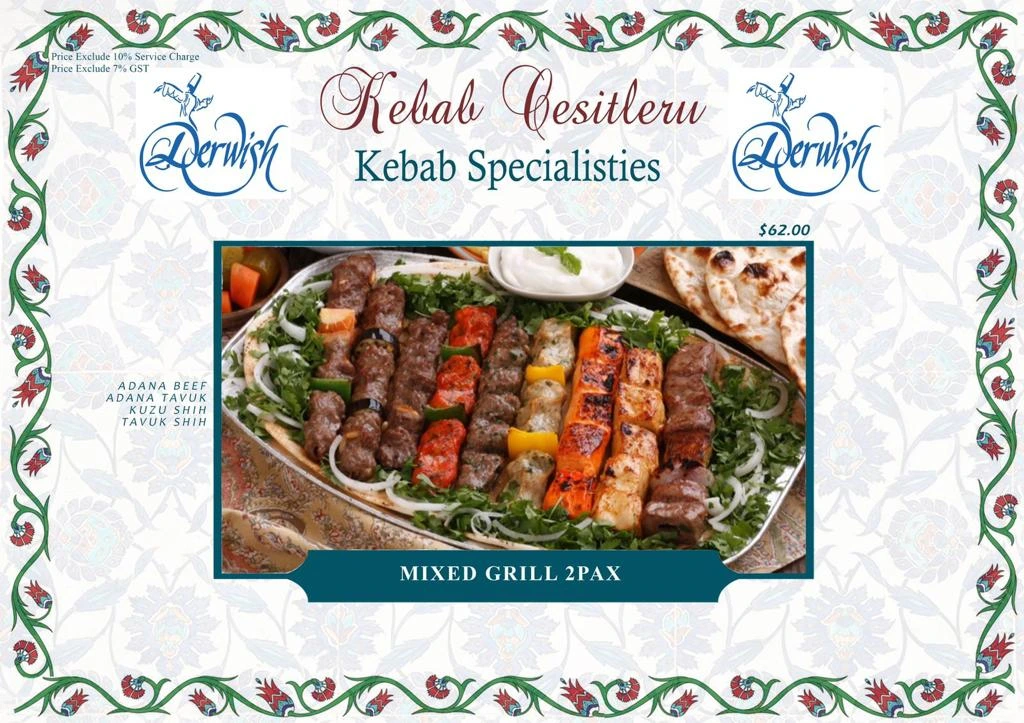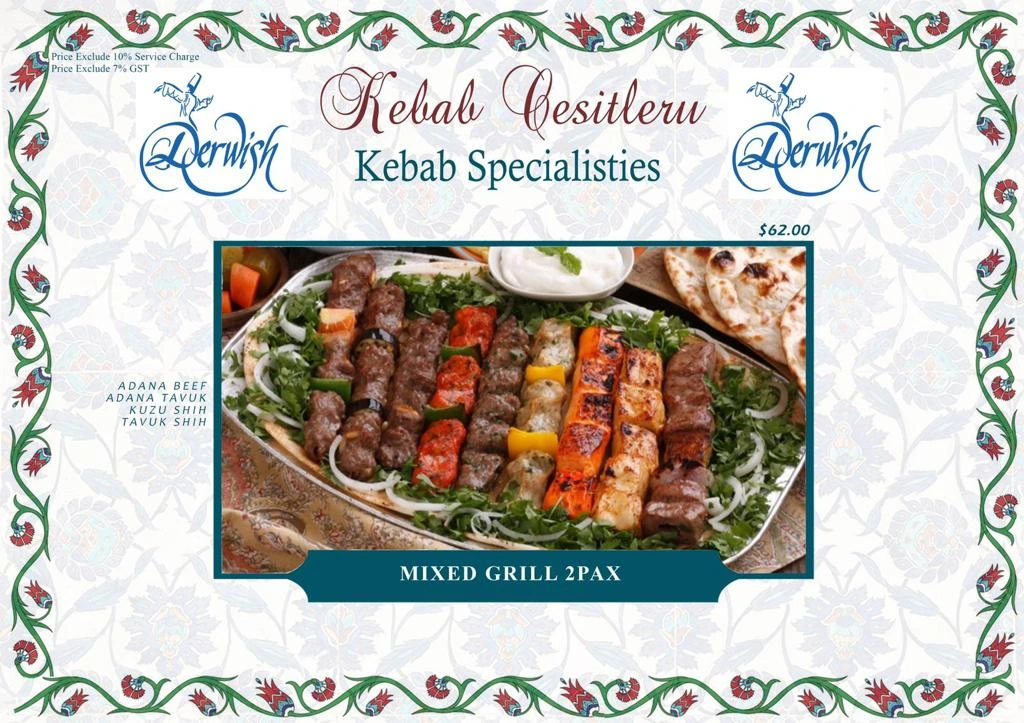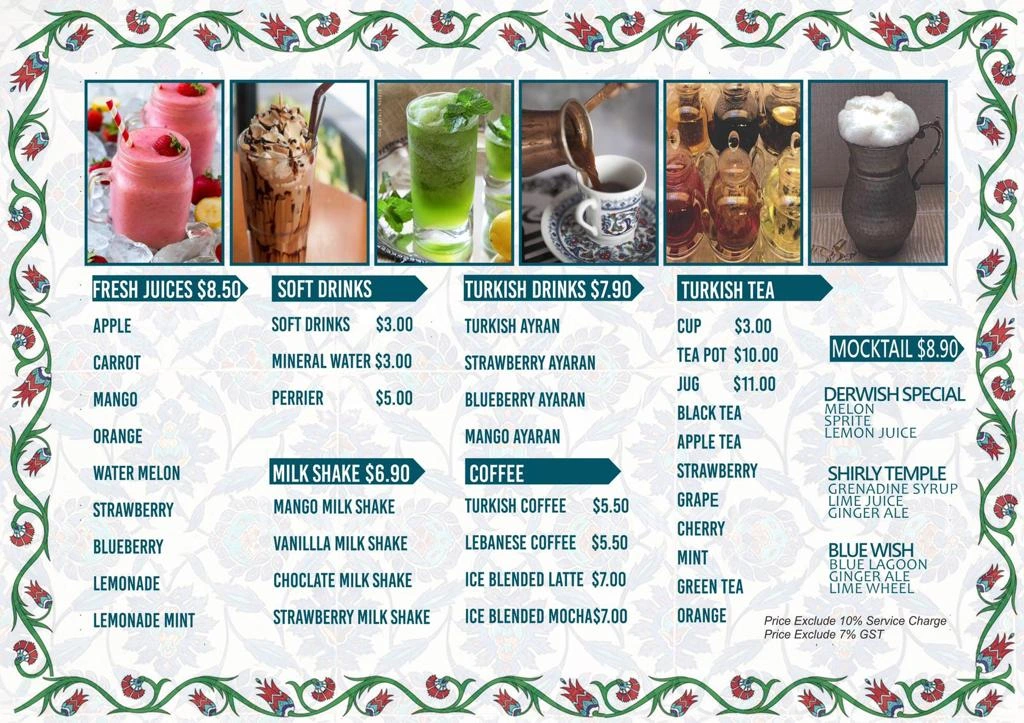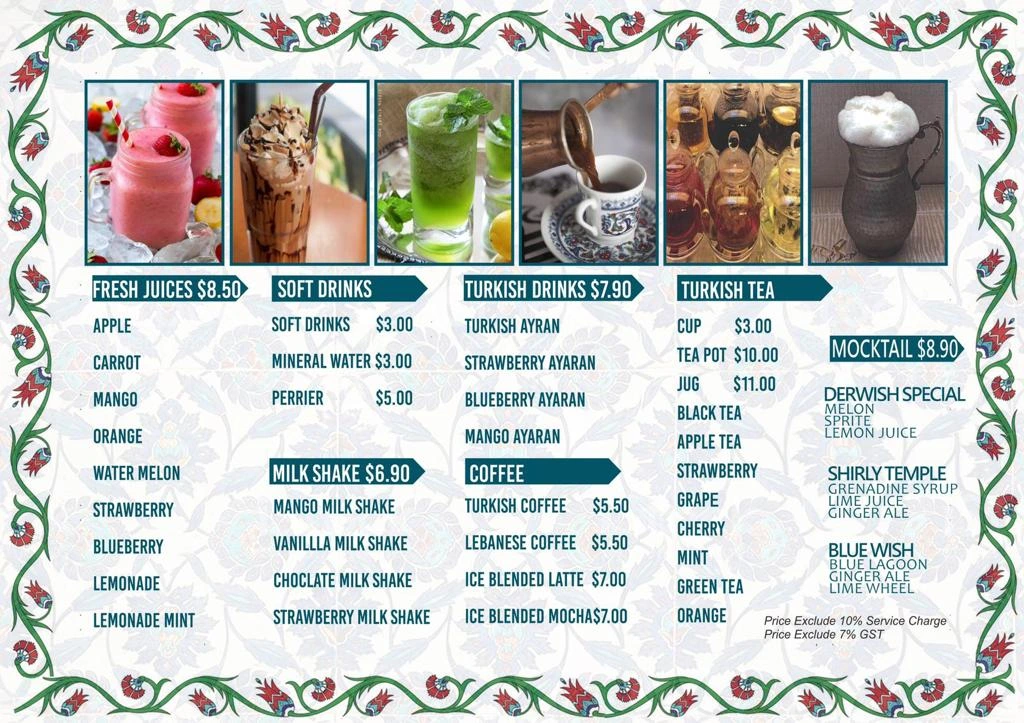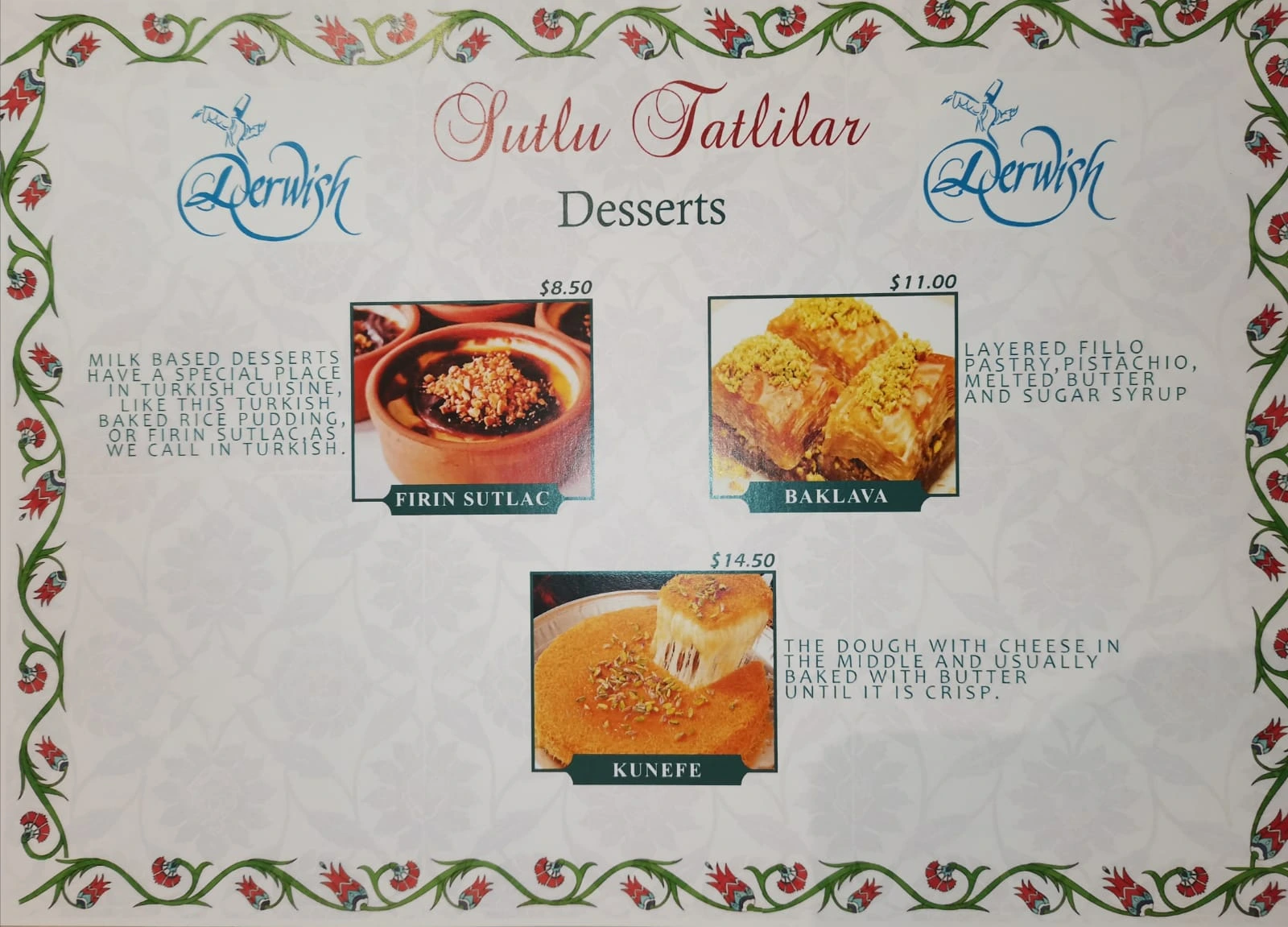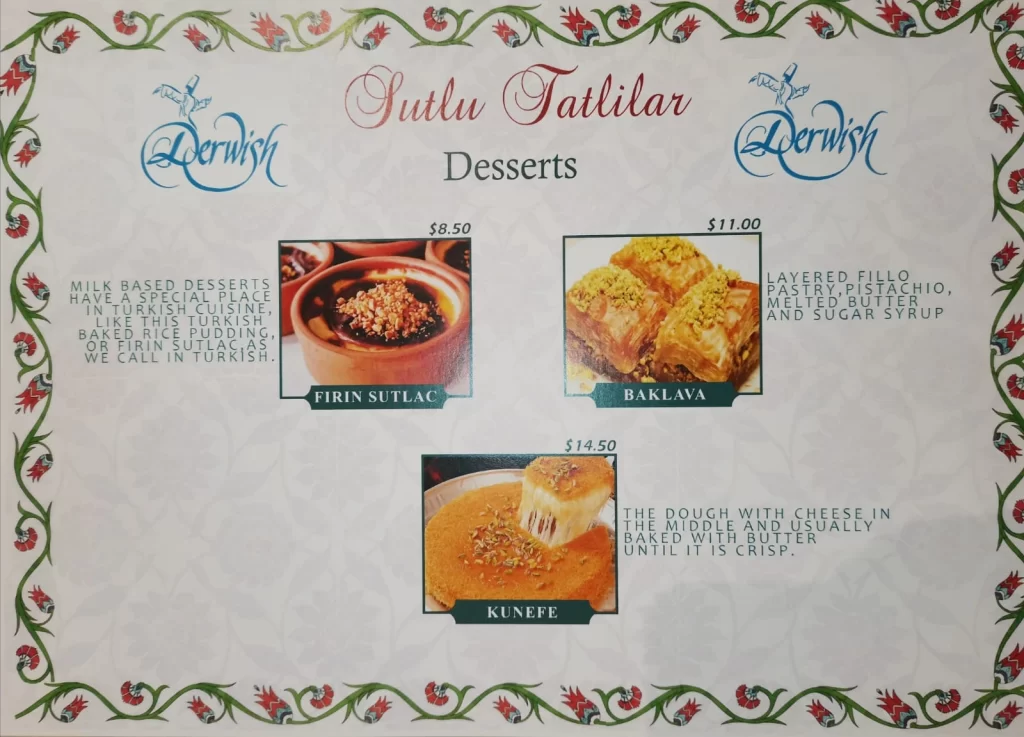 Derwish Serves Certified Halal Menu
SG's favoritems of derwish menu are.
Tajin Lamb Shank

Large knuckle lamb on bone cooked until tender served with homemade tomato sauce

Falafel Wrap

Spiced Chickpeas mini patties, bread filled with green, tomato & onion. Serves with French fries

Chicken Kabsa

Chicken cooked in oven served with kabsa rice, salads & homemade sauce
Address
Here is the official website of the restaurant: Derwish