Last Updated on May 2, 2023
Hello foodies, are you looking for the latest cafe de muse menu prices? You have arrived at the right place then. We have uploaded their complete menu with updated prices. Prices are obtained from the official resources of restaurant.
SG's favorite items of cafe de muse menu are.
Kingdom Tteok-bokki
Fish & Chips
Rib-eye Steak
Eggs Benedict
Smoked Salmon & Avocado
Carbonara
Cafe de Muse Menu 2023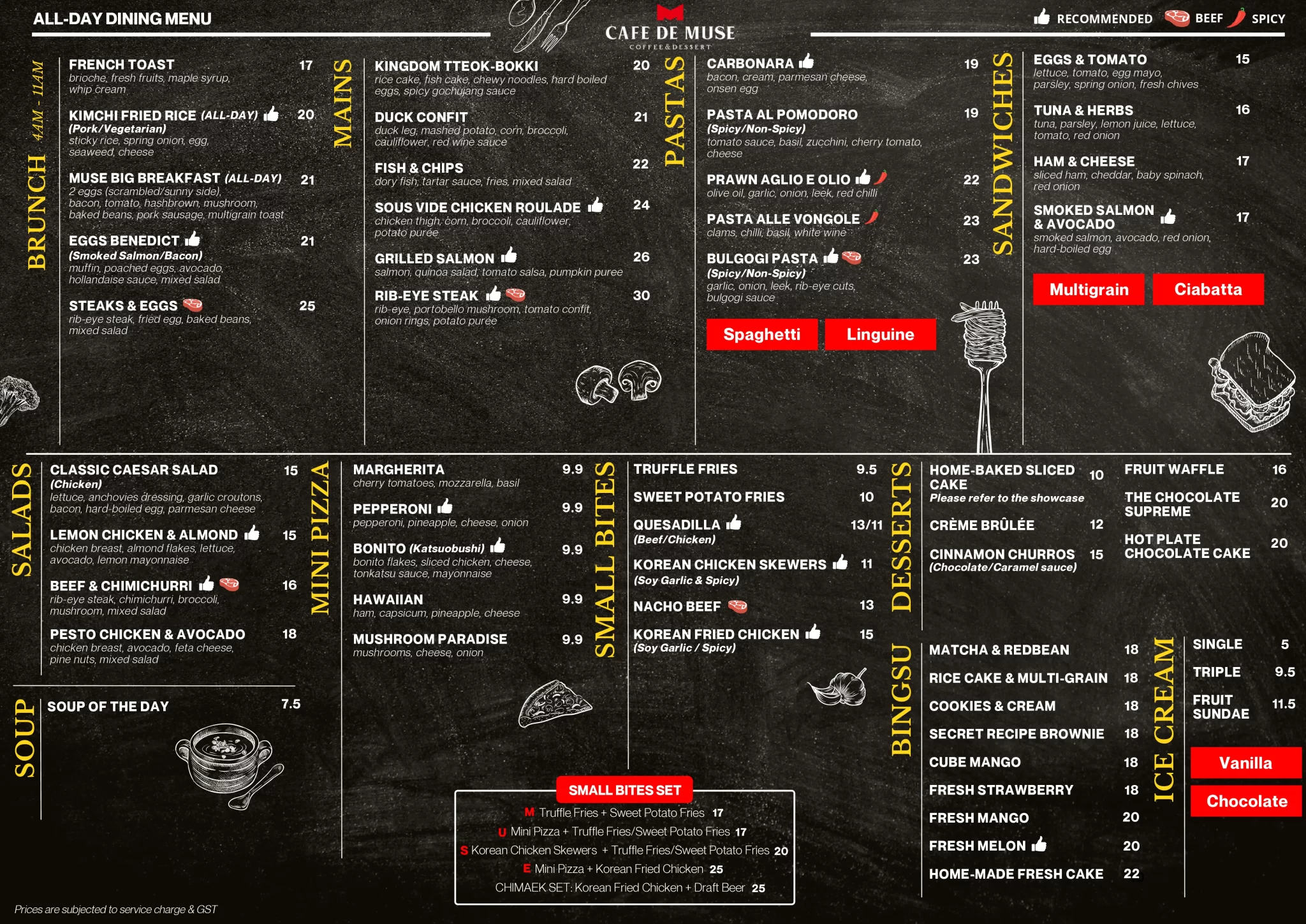 See Also : Flipper's Menu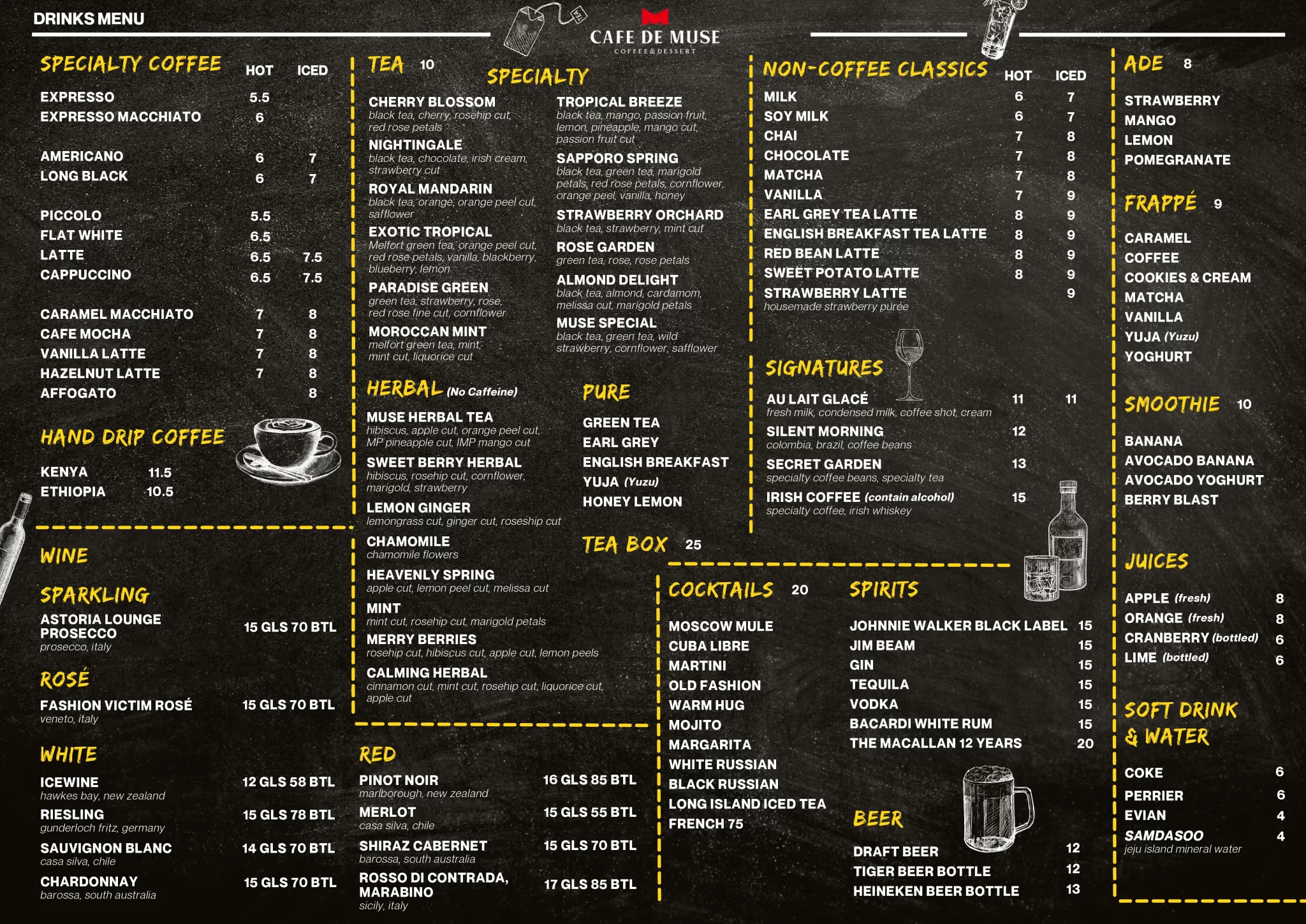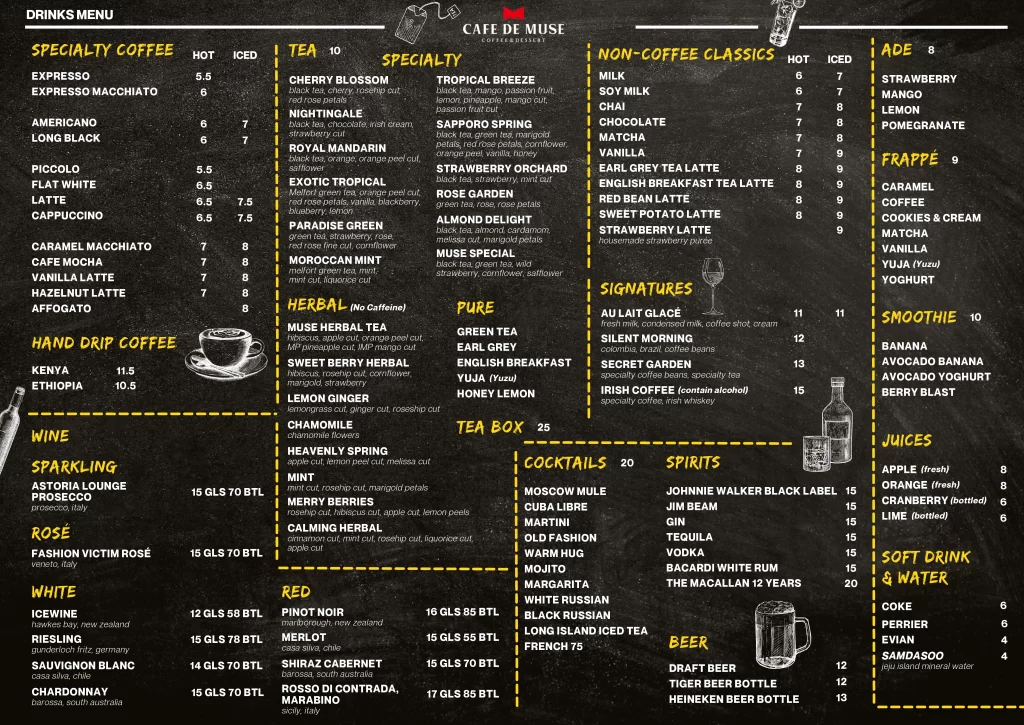 Cafe De Muse Serves Non Halal Menu
Address
Here is the official website of the restaurant: Cafe de Muse