Last Updated on May 2, 2023
Hello Indian food lovers, are you looking for the latest Casuarina Curry menu prices? You have arrived at the right place then. We have uploaded their complete menu with updated prices. Prices are taken from the official sources of Casuarina Curry.
SG's Favorite items of Casuarina Curry menu are.
Lamb Shank Briyani Combo Set SGD 70.00

Serves 4-5 pax, Briyani Rice, Signature Lamb Shank Masala 2pc, Masala Chicken, Omelet, Veg of the day, Papadams

Butter Chicken Briyani Set Meal with Teh TarikSGD 14.00

Signature Dish Flavorful briyani rice with our signature boneless chunks of butter chicken and traditional Indian teh tarik.

Banana & Chocolate Prata SGD 7.00

Prata with Banana Filling & Chocolate Sauce Topping
Casuarina Curry Menu 2023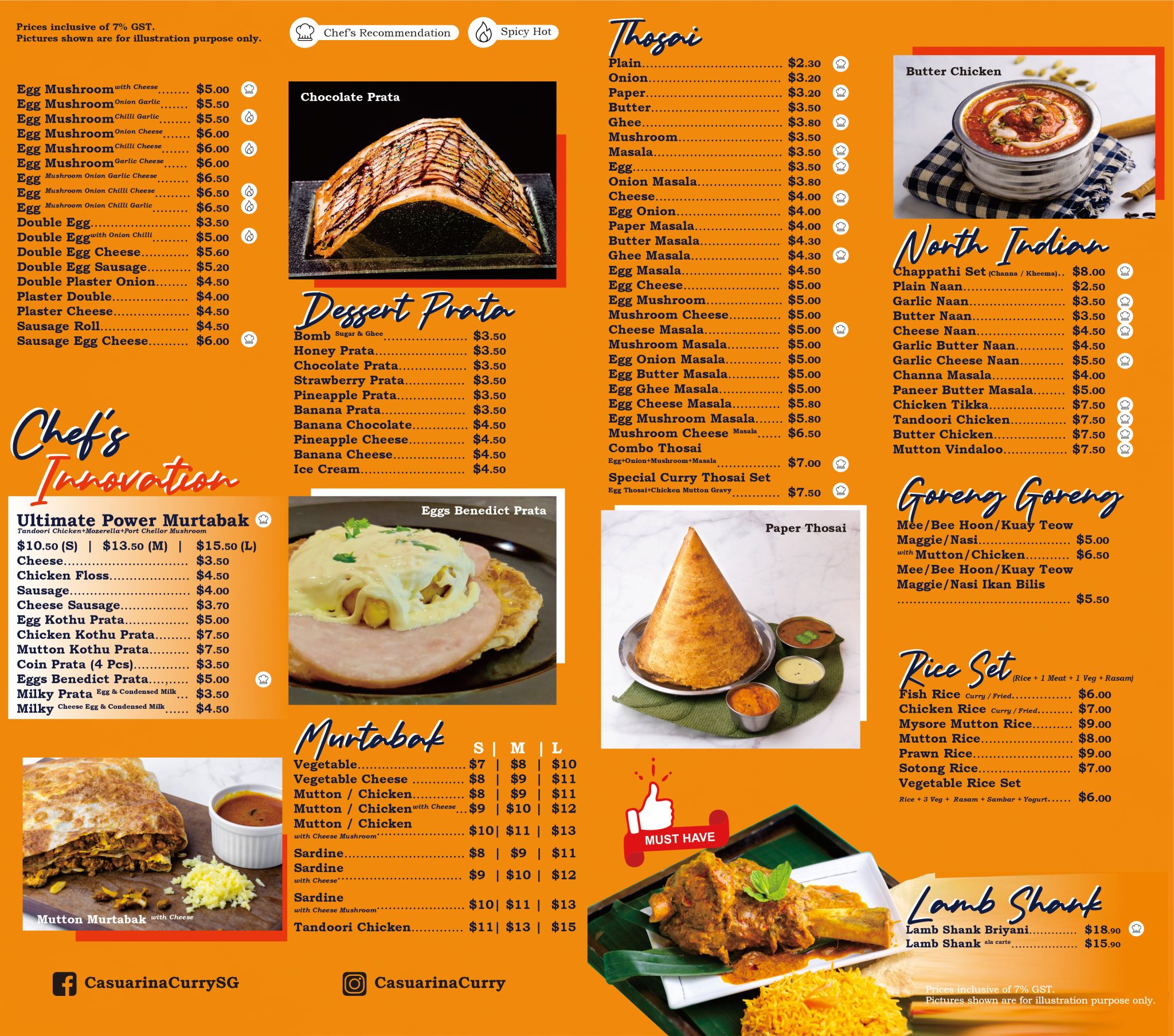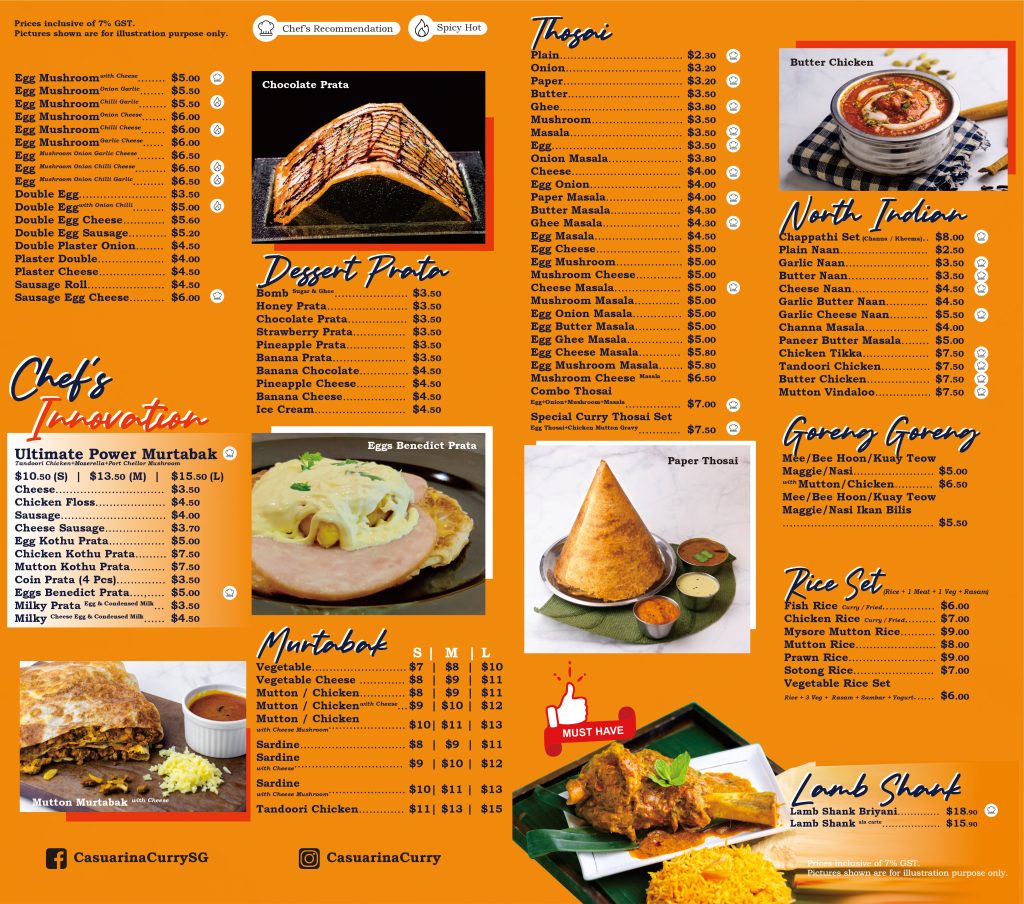 See Also : Rubato Restaurant menu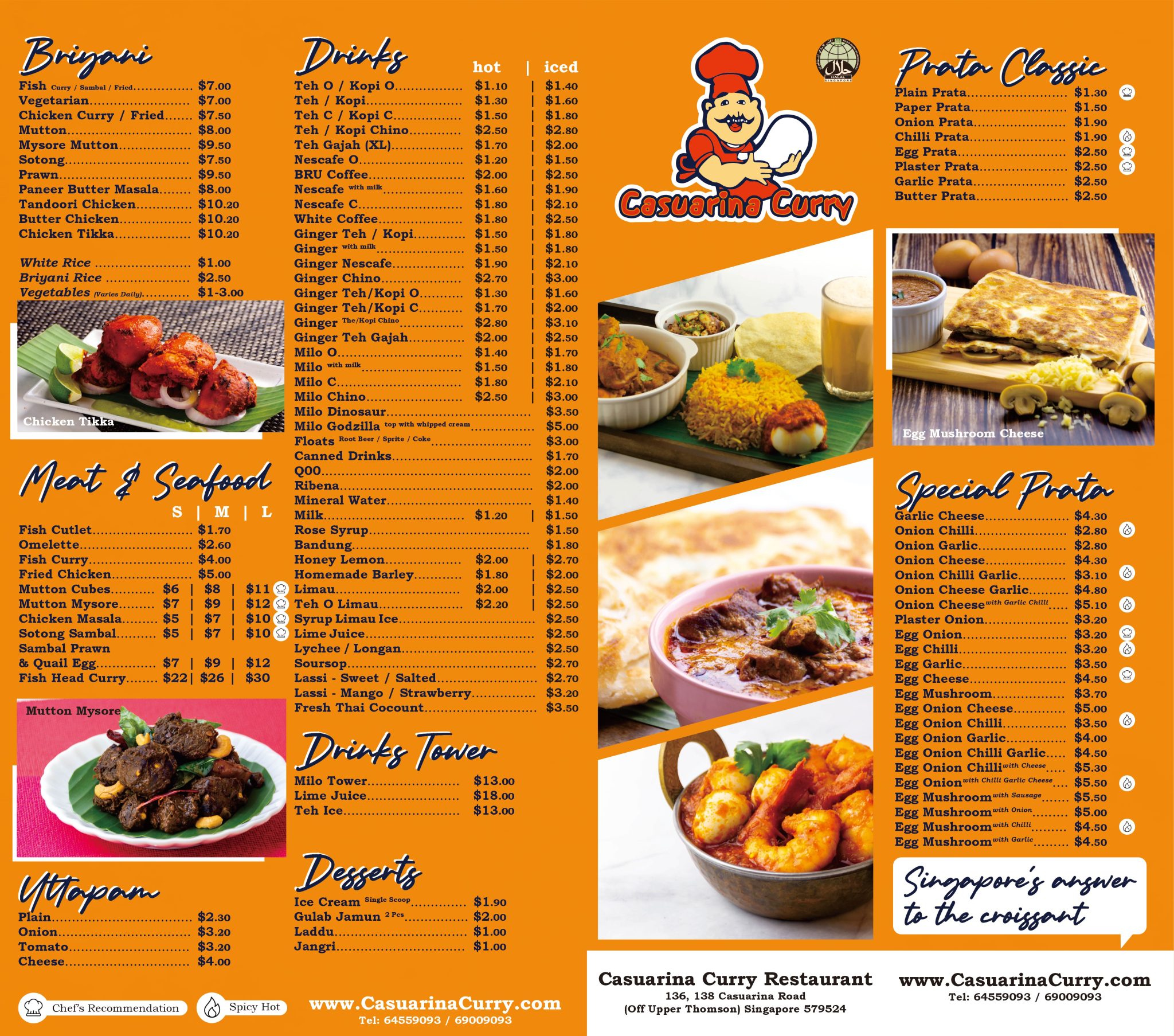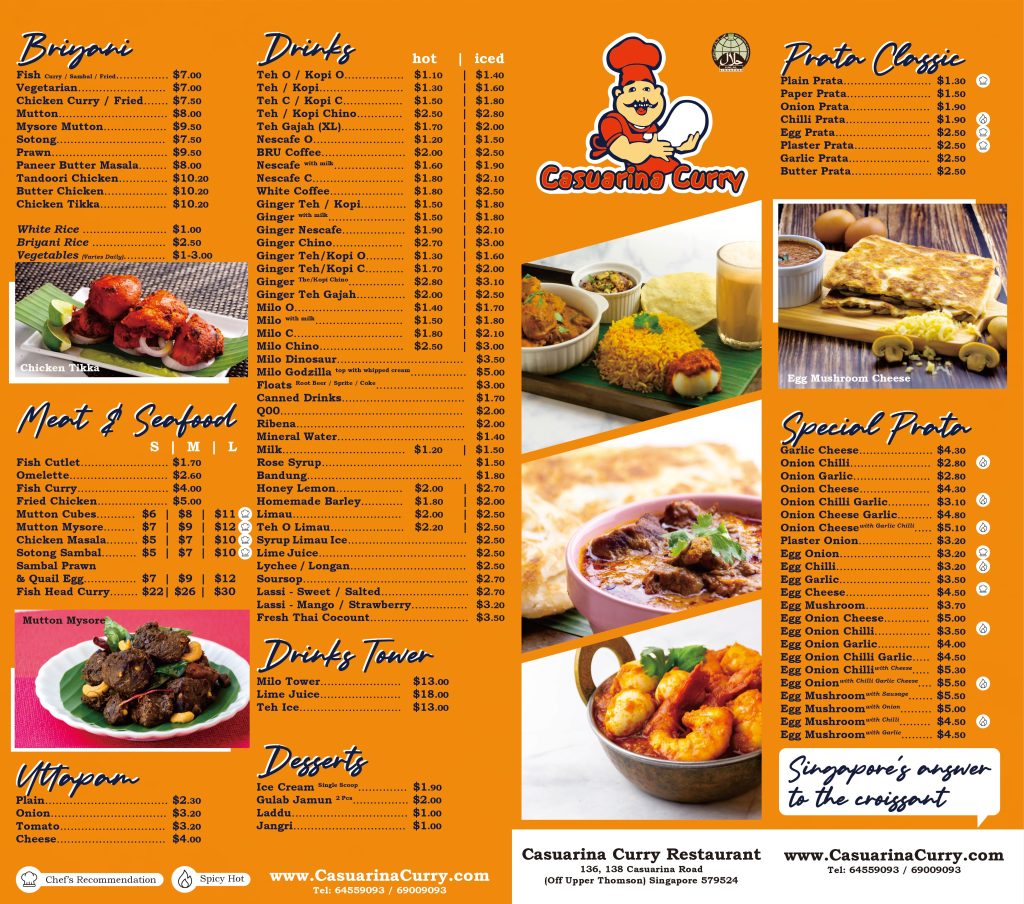 Casuarina Curry Serves Halal Certified Menu
Address
Here is the official website of the restaurant: Casuarina Curry