Last Updated on May 2, 2023
Hello Foodies, are you looking for the latest Blooie's Roadhouse Singapore menu? You have arrived at the right place then. We have uploaded their complete menu with pictures & updated prices. Prices are taken from the official sources of Blooie's Roadhouse Singapore.
BLooiE's Roadhouse Singapore Menu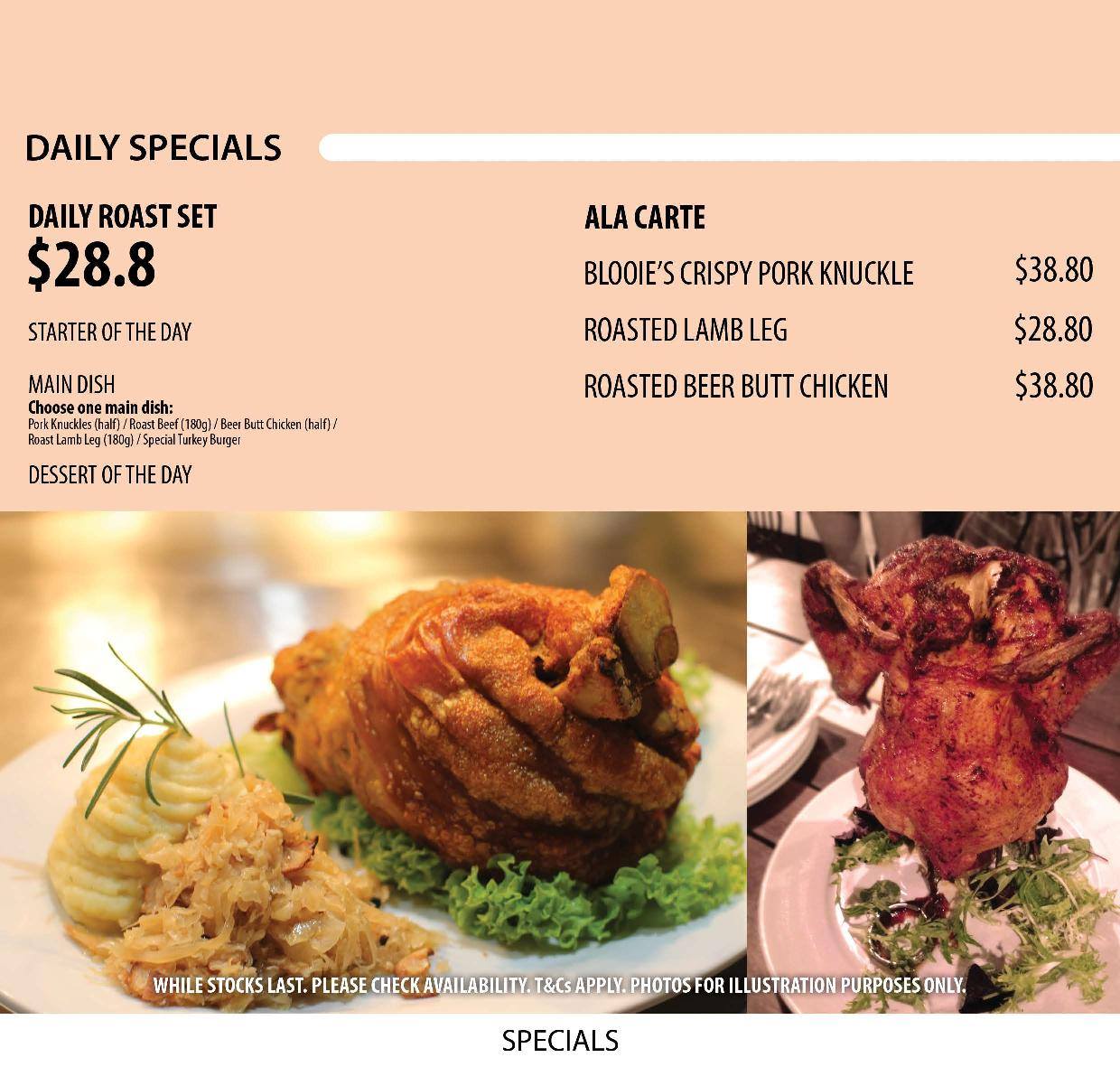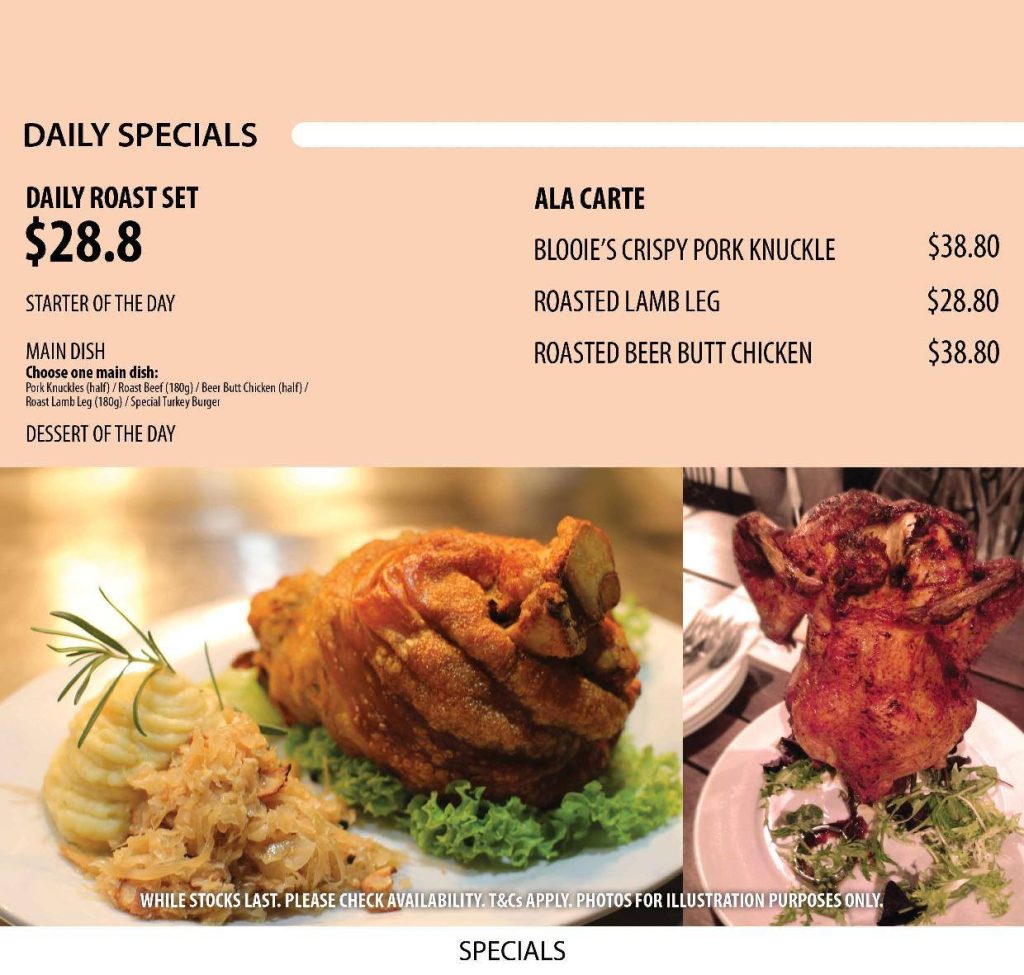 BLOOIE'S ROADHOUSE APPETIZERS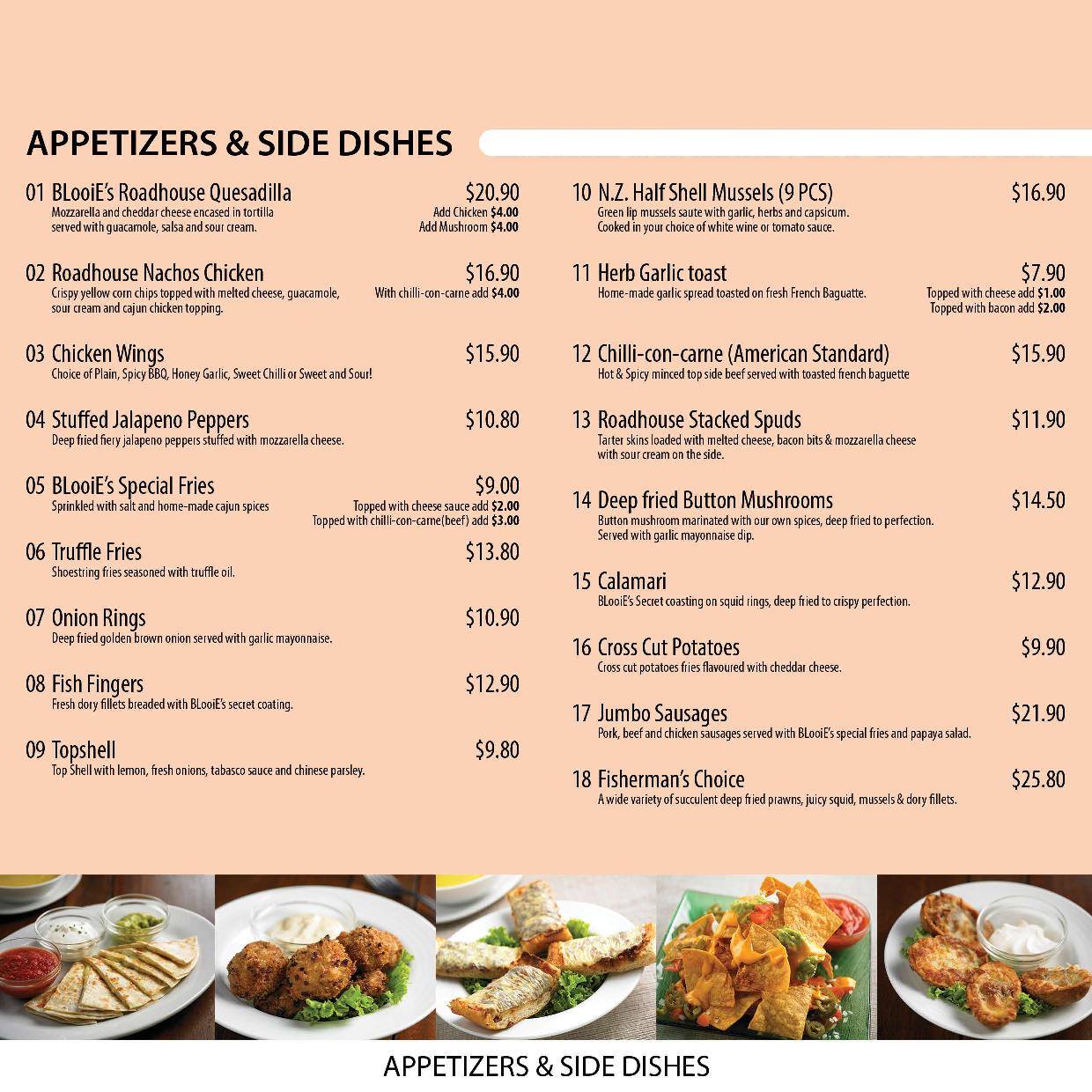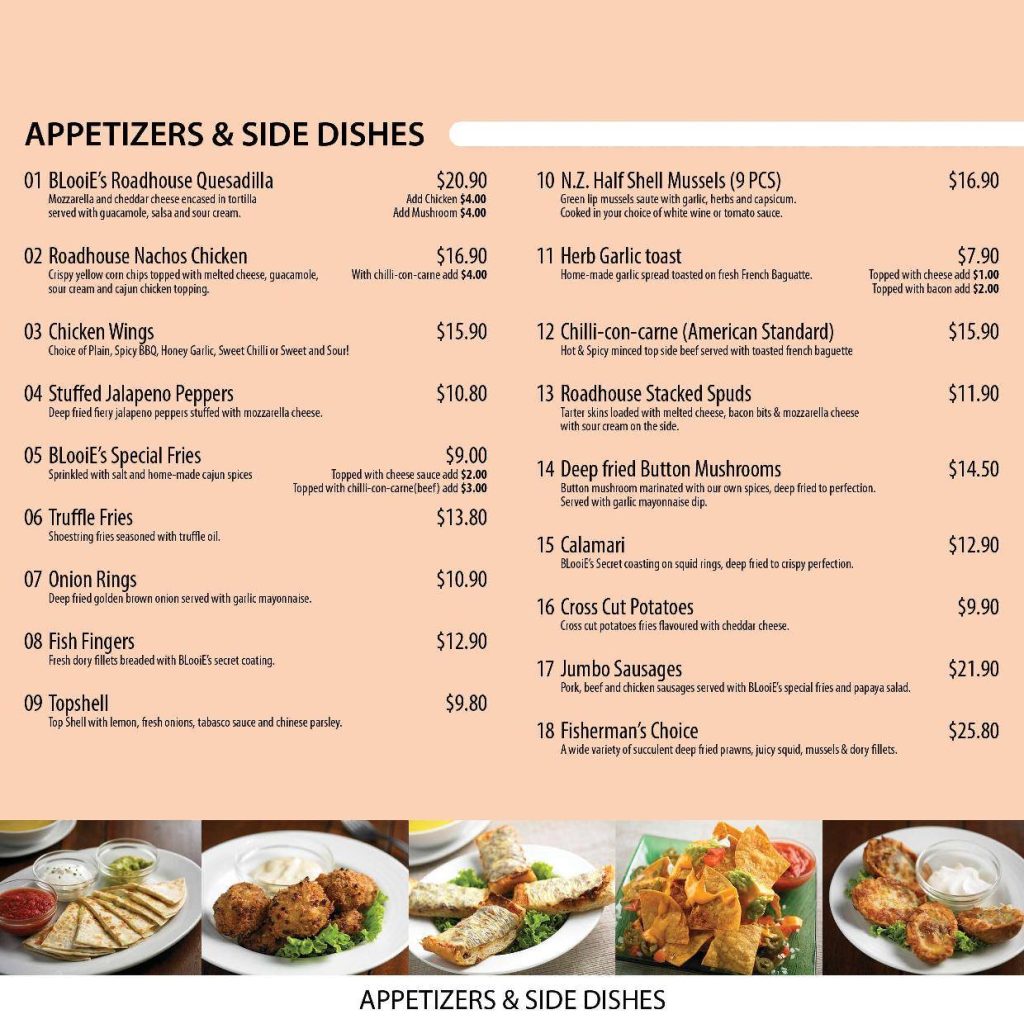 BLOOIE'S SALADS & SIDES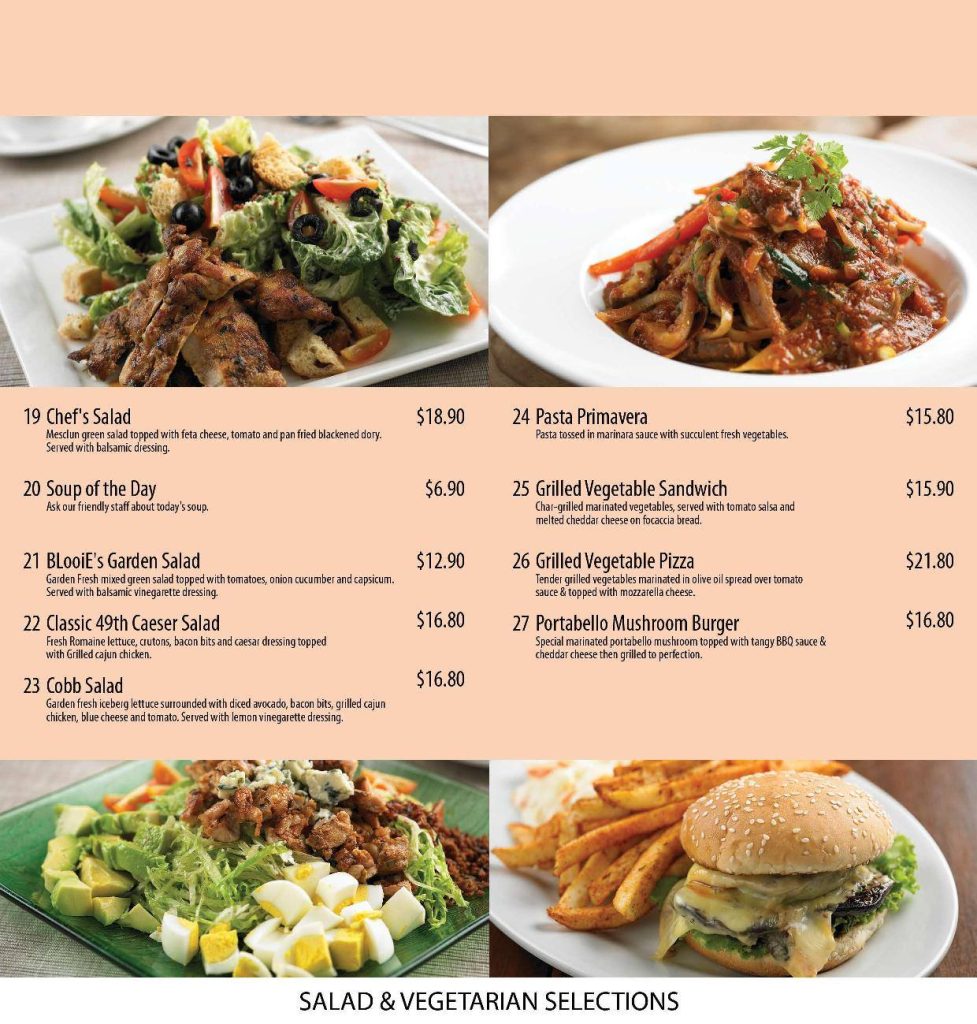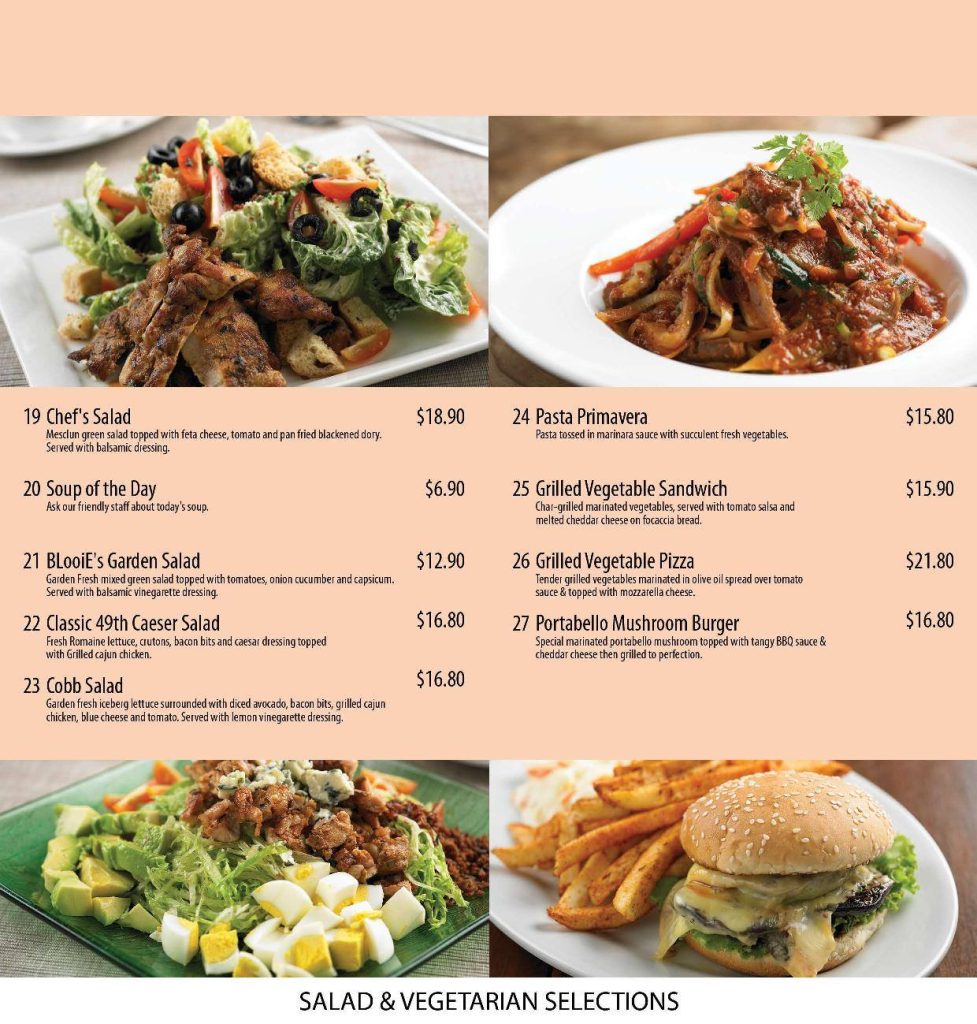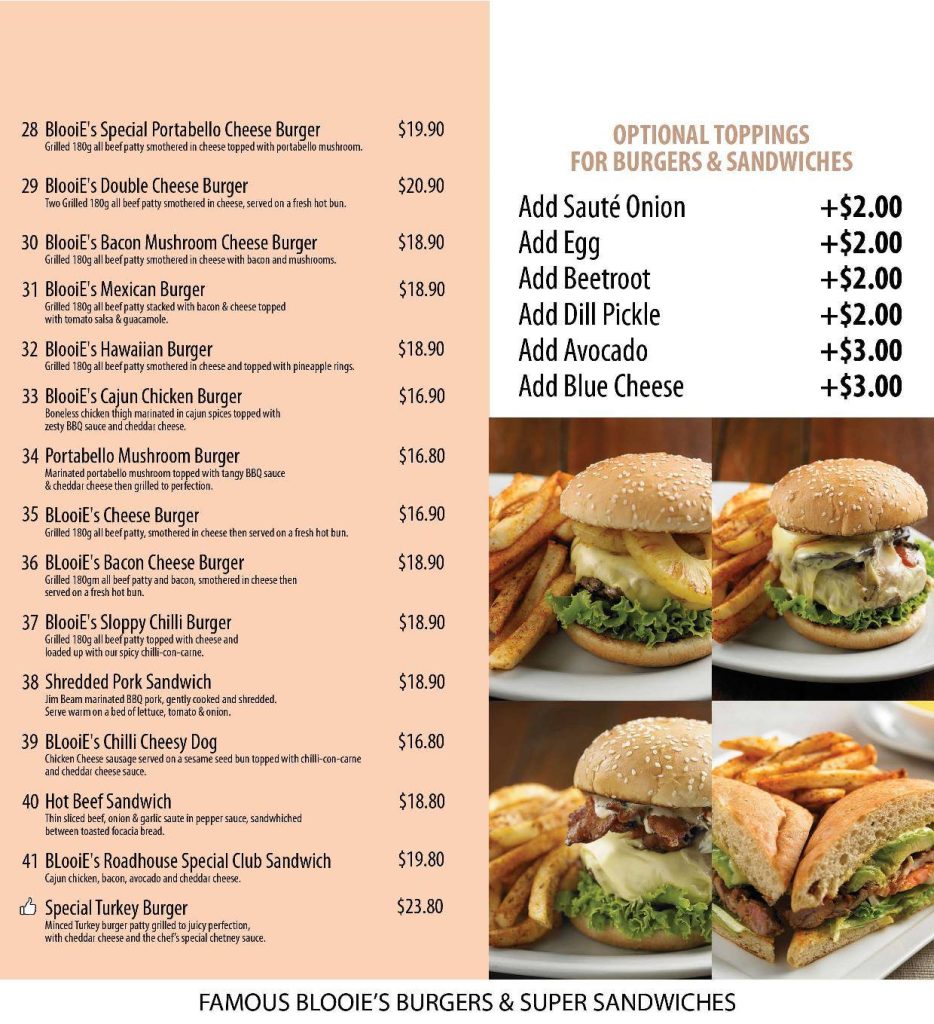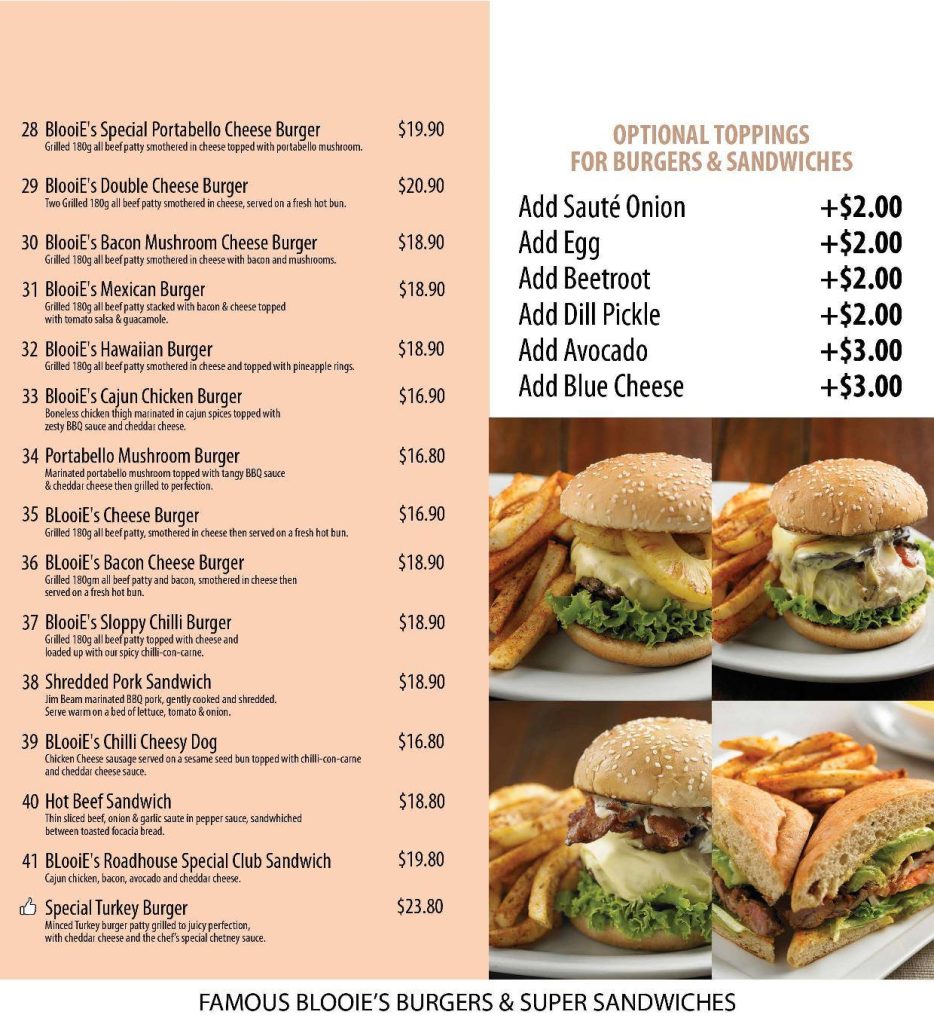 BLOOIE'S BURGERS & SANDWICHES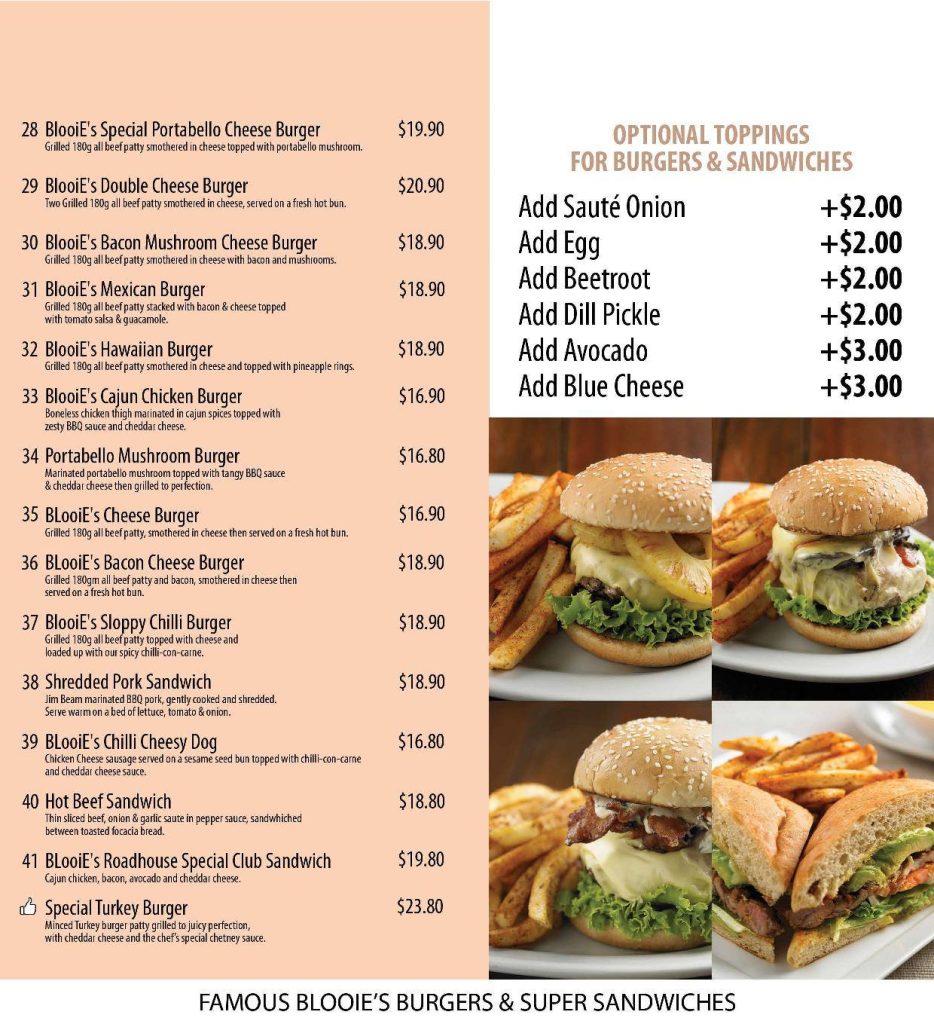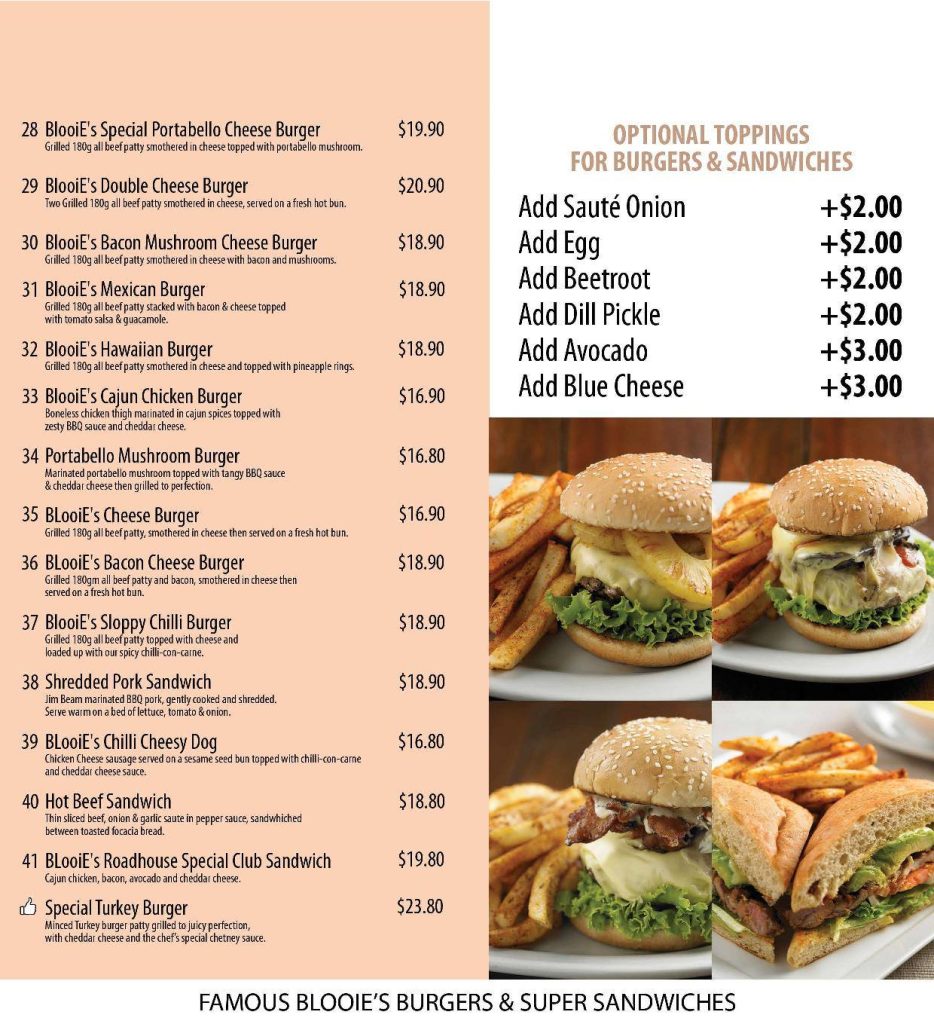 BLOOIE'S ROADHOUSE PIZZA'S
SG's Favorite choices among Blooie's roadhouse pasta & pizza's are Pasta & Meat Balls that costs around nineteen dollars and Cajun chicken pizza that costs around 24 dollars.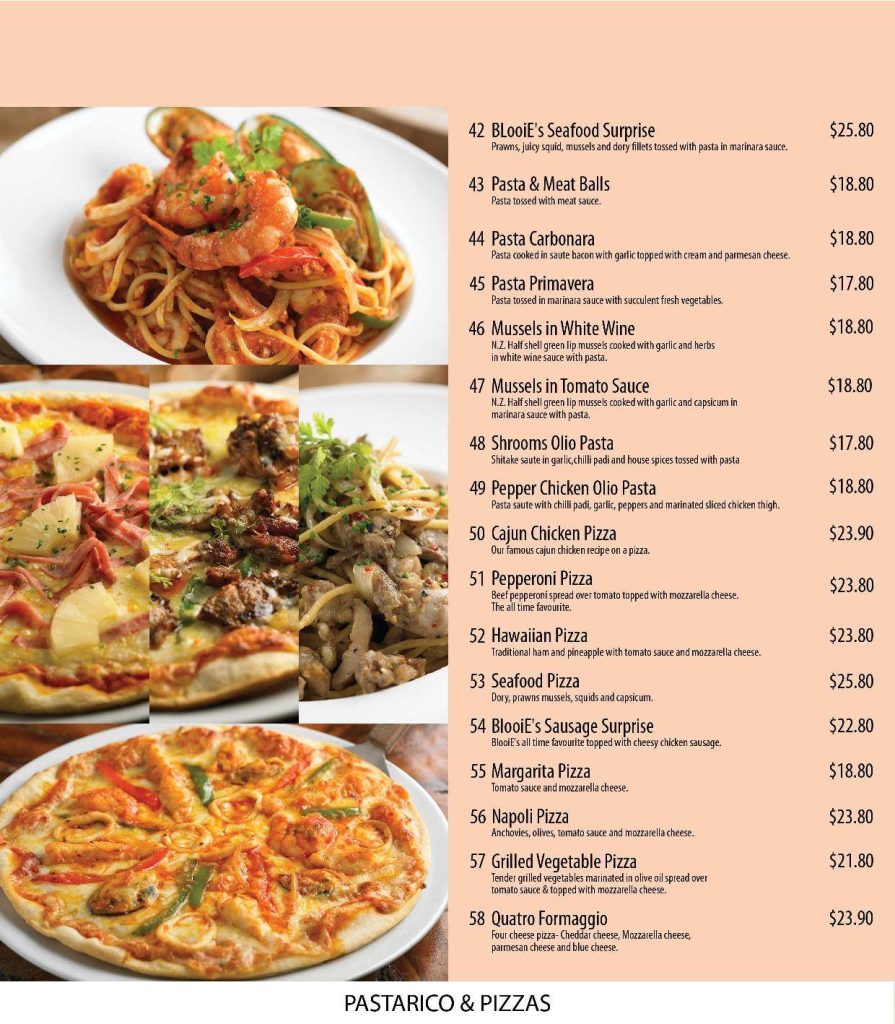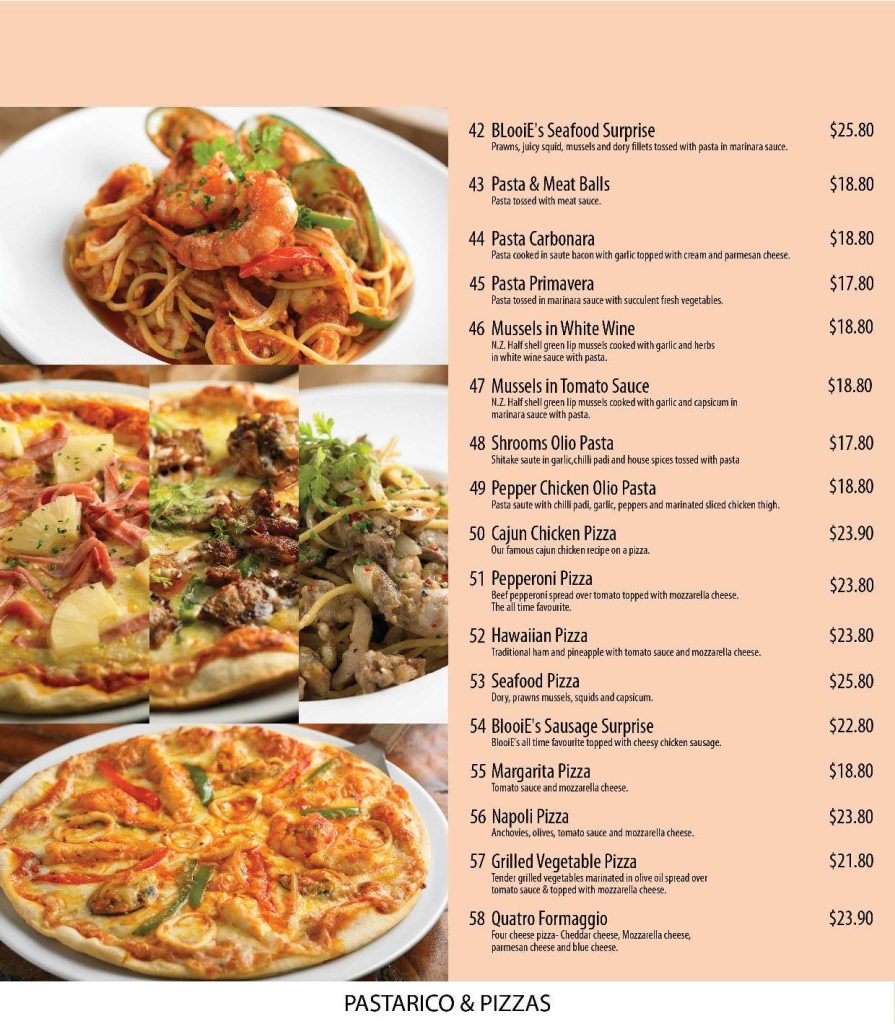 See Also : Anglo Indian Menu
BLOOIE'S ROADHOUSE MAIN's
I would recommend you to try their roadhouse lamb rack, It is so juicy and tender at the same time, very difficult to resist. Oxtail Stew is my second favorite thing on their entire menu.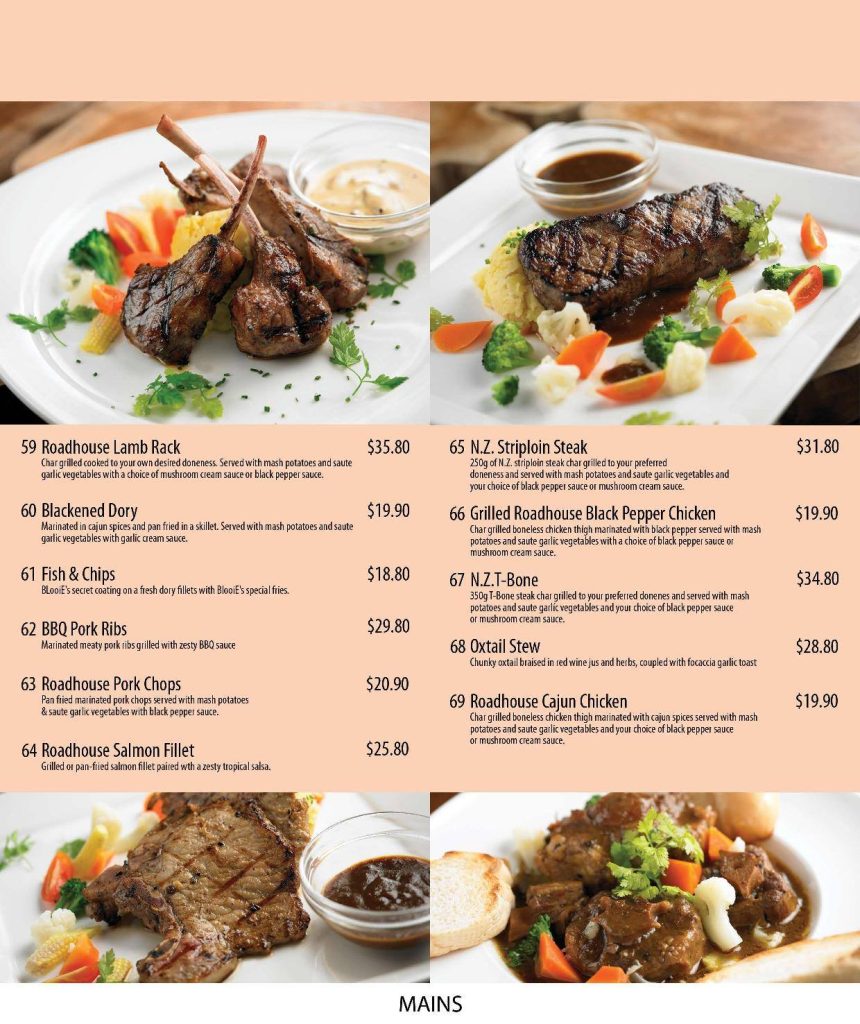 BLOOIE'S ROADHOUSE KIDS MEAL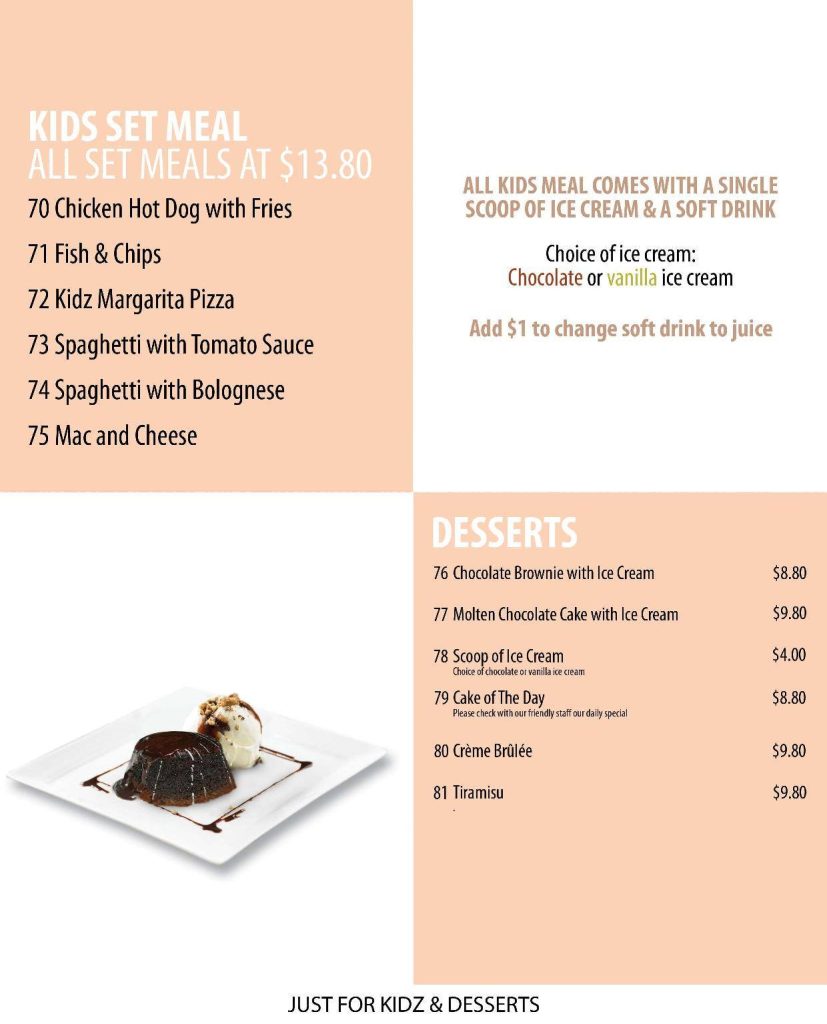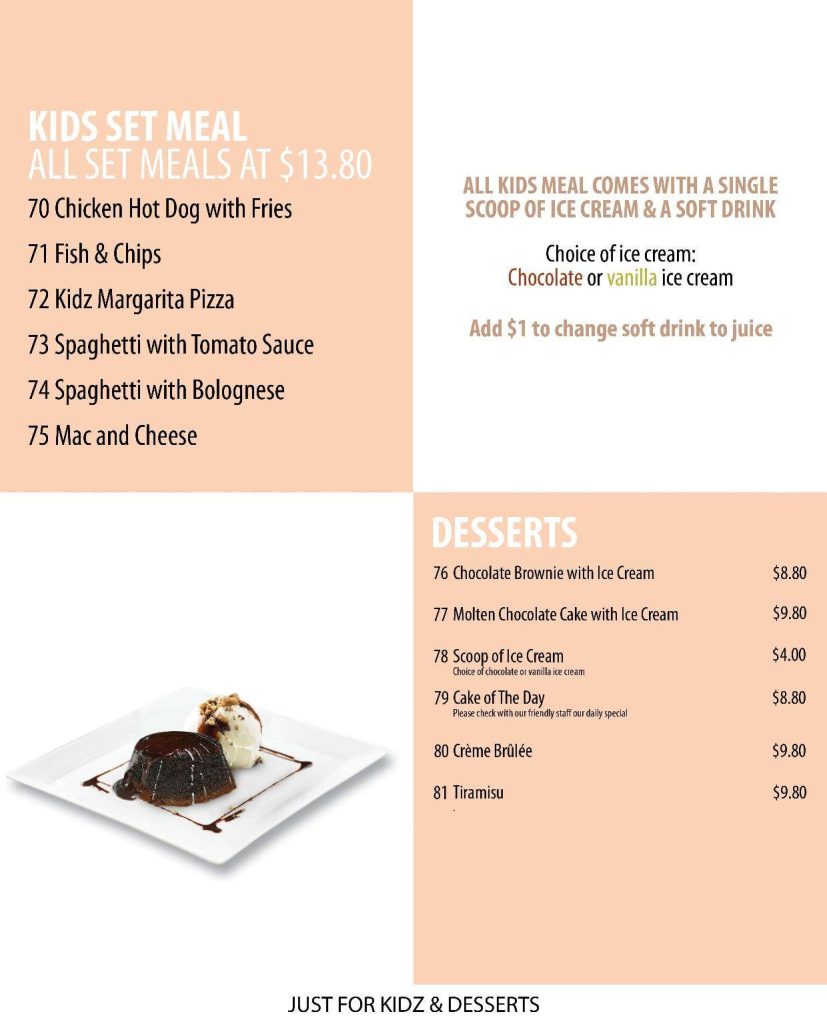 BLOOIE'S ROADHOUSE TAIWANESE MENU AND PRICES
Two must try items from the Taiwanese menu of Blooie's roadhouse are Golden boneless chicken leg that costs SGD 8.80 and century egg tofu that costs six dollars.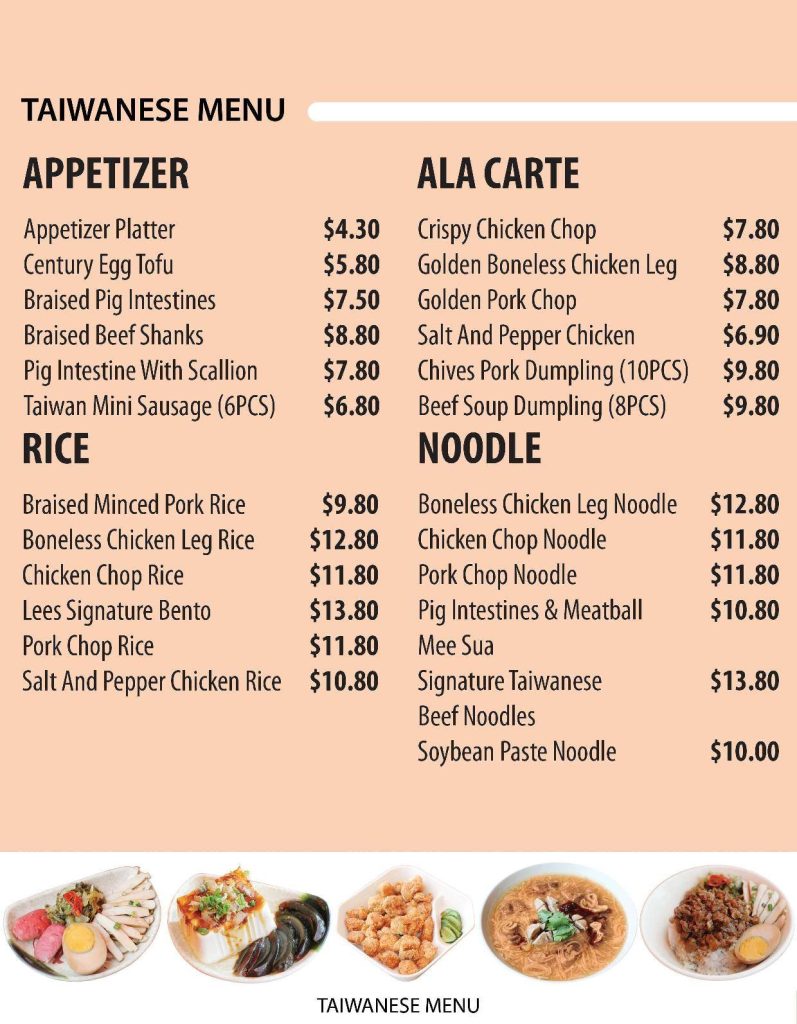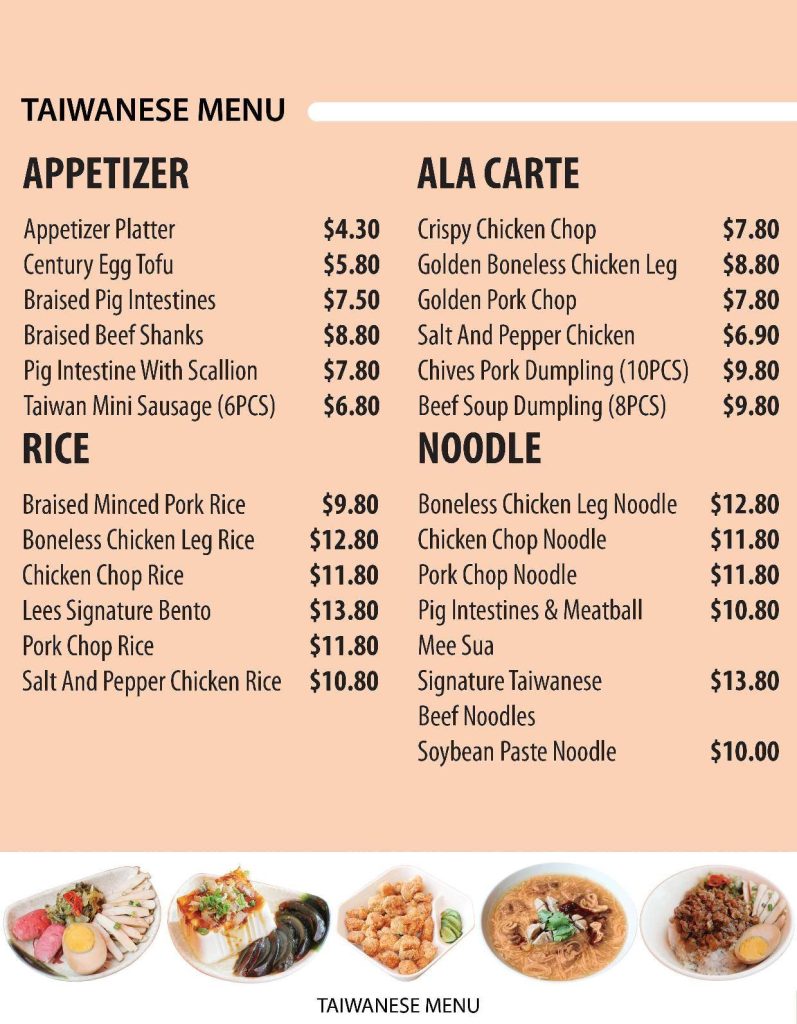 Is Blooie's Roadhouse Halal?
They uses pork as one of their ingredients & for that reason they are not Halal.
All the images & prices are sourced from the following official sources of Blooie's Roadhouse Singapore.