Last Updated on June 14, 2023
Hello Foodies, are you looking for the latest Neon Pigeon Menu ? You have arrived at the right place then. We have uploaded their complete menu with updated prices. Prices are taken from the official sources of Neon Pigeon Singapore.
Neon Pigeon Menu Singapore 2022
NEON PIGEON SINGAPORE MENU – A LA CARTE
PRICE
Tokyo Hummus (100 g)
Edamame, Furikake, Curry Chips
SGD 10.00
Tub of Hummus (500g)
Hummus (500g), Furikake Topping (50g), Curry Chips (50pcs)
SGD 50.00
Extra Curry Chips
Extra Curry Chips
SGD 2.00
Pork & Langoustine Dumplings (3 pieces)
Curry Vinegar, Tobiko
SGD 18.00
Yuzu Kosho Cauliflower
Dashi, Spring onion
SGD 12.00
Brussel Sprouts
Mirin Glazed Bacon, Karashi Kimizu
SGD 15.00
Blistered Shishito Peppers
Blistered Shishito Peppers
SGD 16.00
Miso Roasted Asparagus
Lotus Root, Yuzu Noka Ponzu
SGD 16.00
New Zealand Cod Katsu
Smoked fish jus, Watermelon Radish
SGD 20.00
Tempura Rock Shrimp (6 pieces)
Wasabi, Wakame
SGD 21.00
House Fried Chicken
Yuzu Hot Sauce, Banchan
SGD 18.00
Smoked Baby Back Ribs
Sake Barbecue Sauce
SGD 24.00
Yuzu Brûlée Tarts (4 pieces)
Meringue, Shiso
SGD 13.00
Bonsai 3.0
Dark Chocolate, Matcha Soil, Honeycomb
SGD 13.00
See Also: Mun Zuk Menu
NEON PIGEON BENTO MENU
PRICE
Korean Fried Chicken Bento (DF)
Gochujang Aioli, Sesame
SGD 25.00
New Zealand Cod Katsu Bento (DF)
Sukiyaki Glaze, Tamari Onions, Mushroom Soil
SGD 25.00
Yakiniku Wagyu Beef Bento (DF)
Hand-cut Wagyu (MBS 5+), Umami Onions
SGD 28.00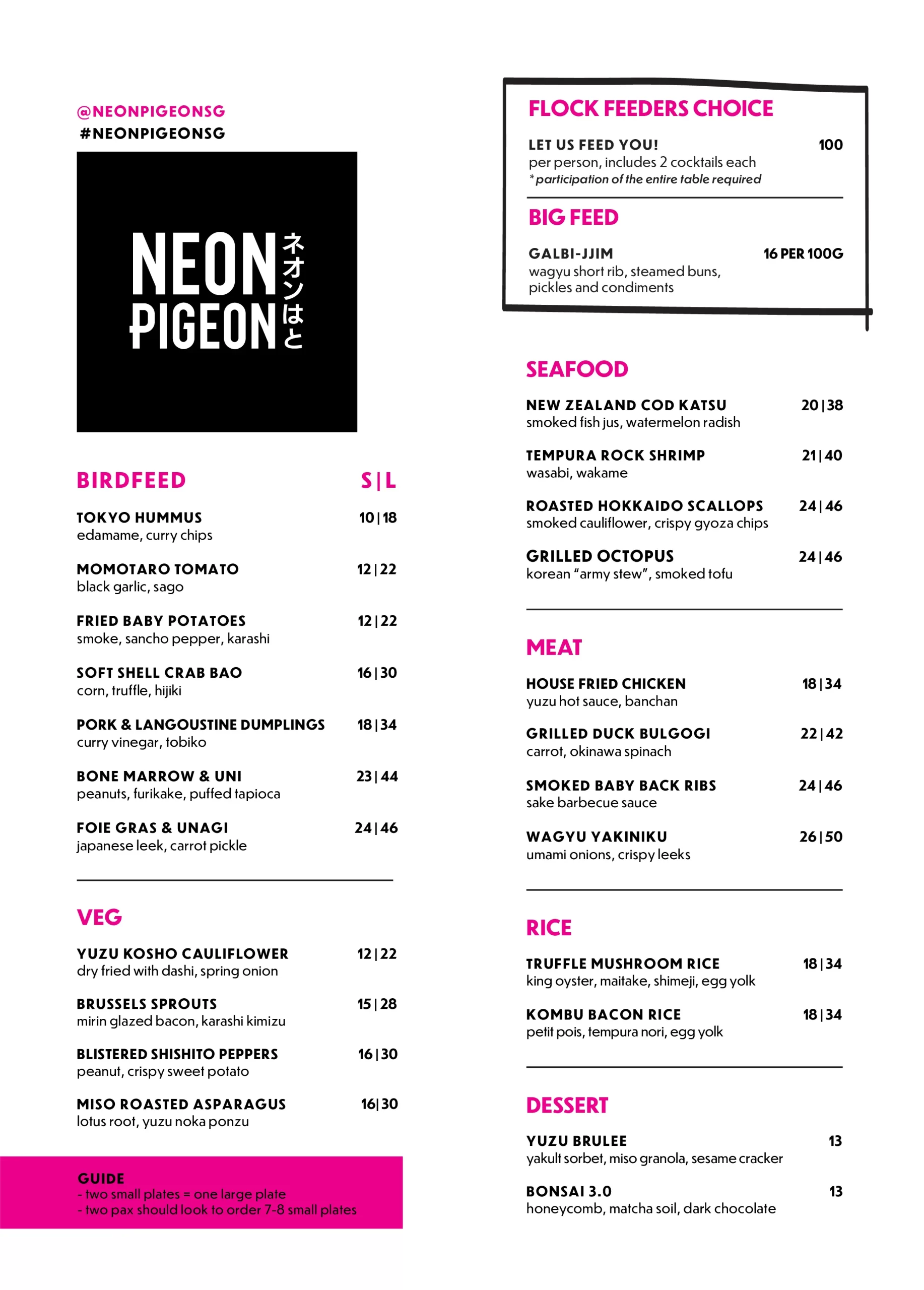 See Also : Yellow Cab Pizza Menu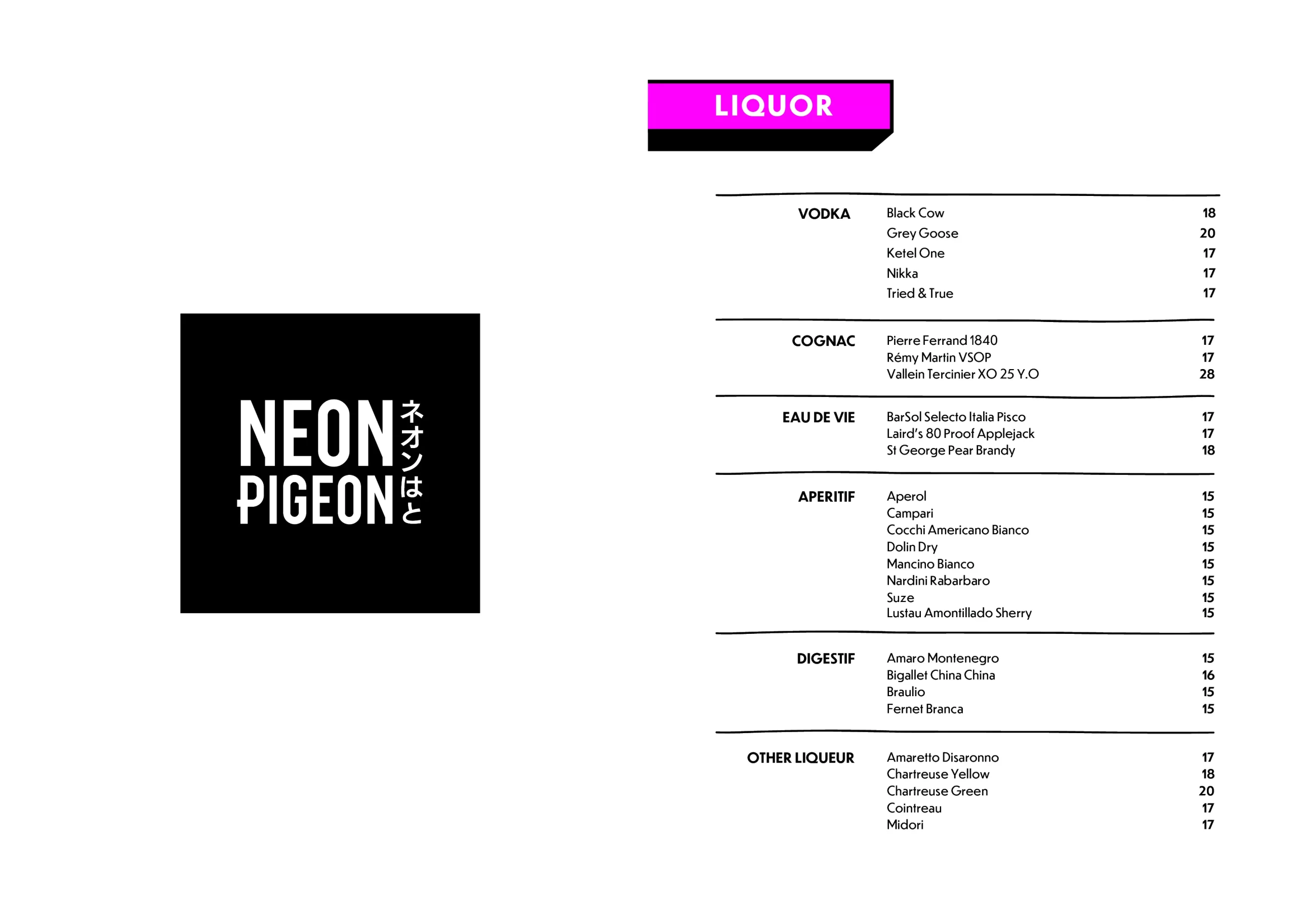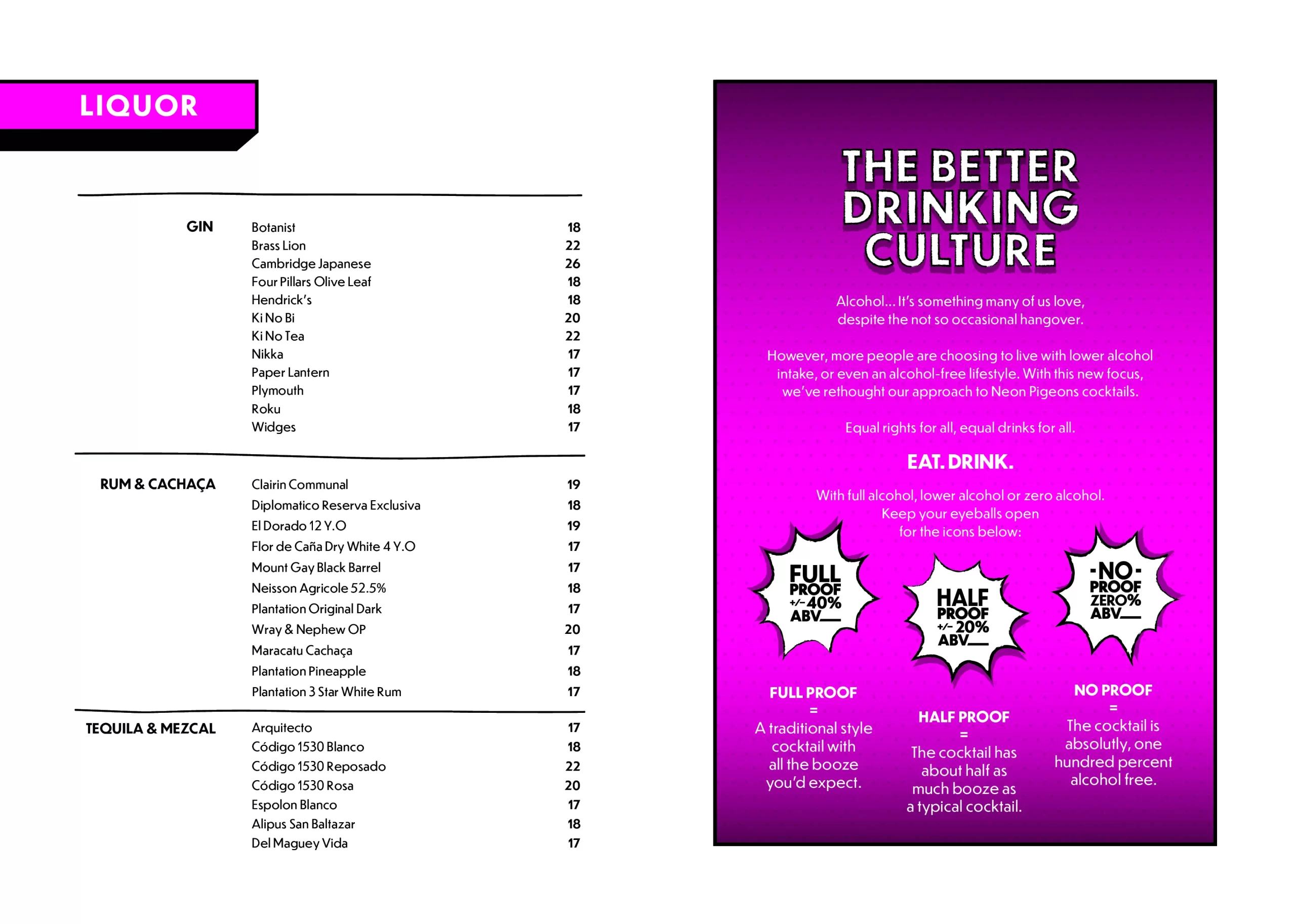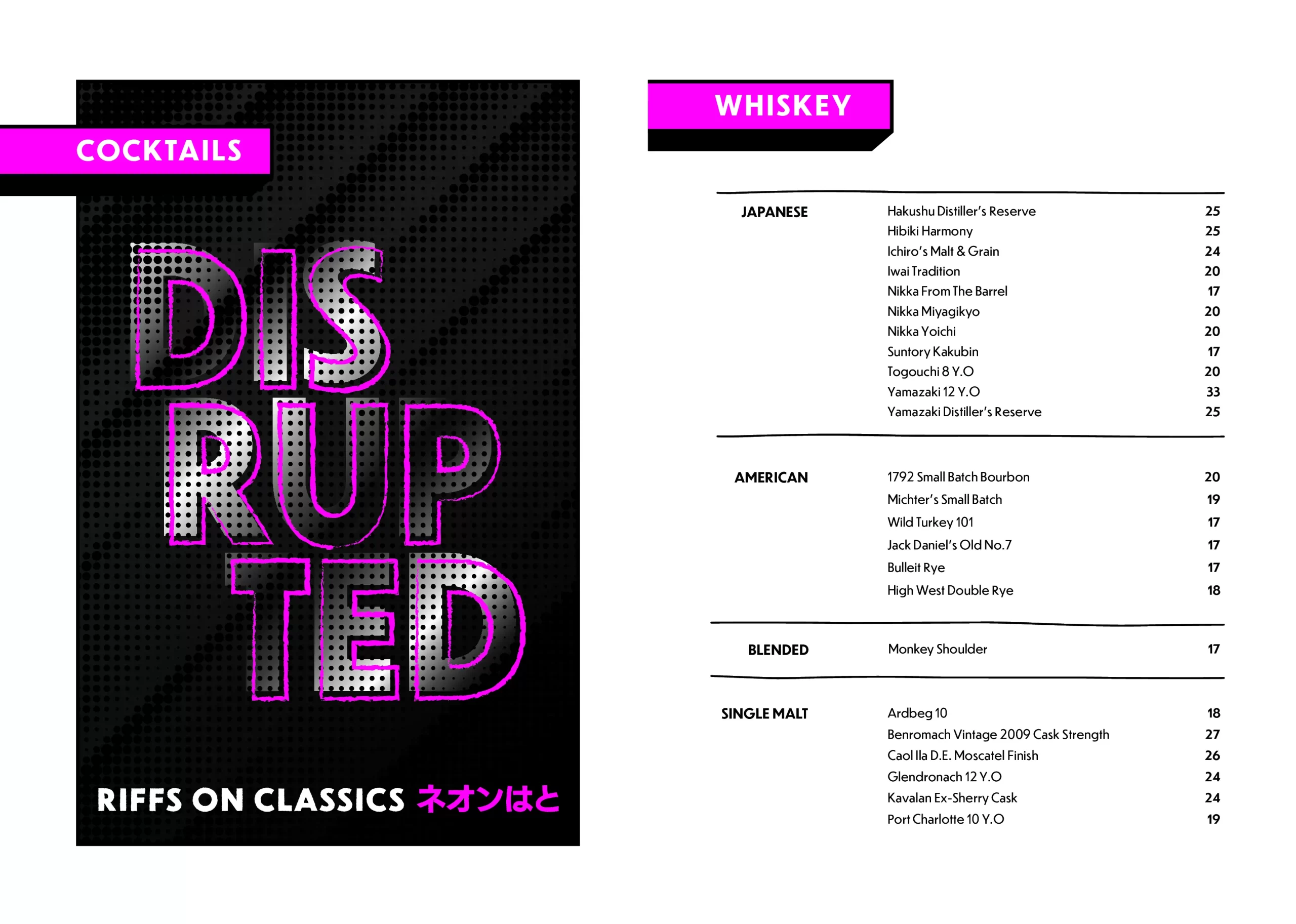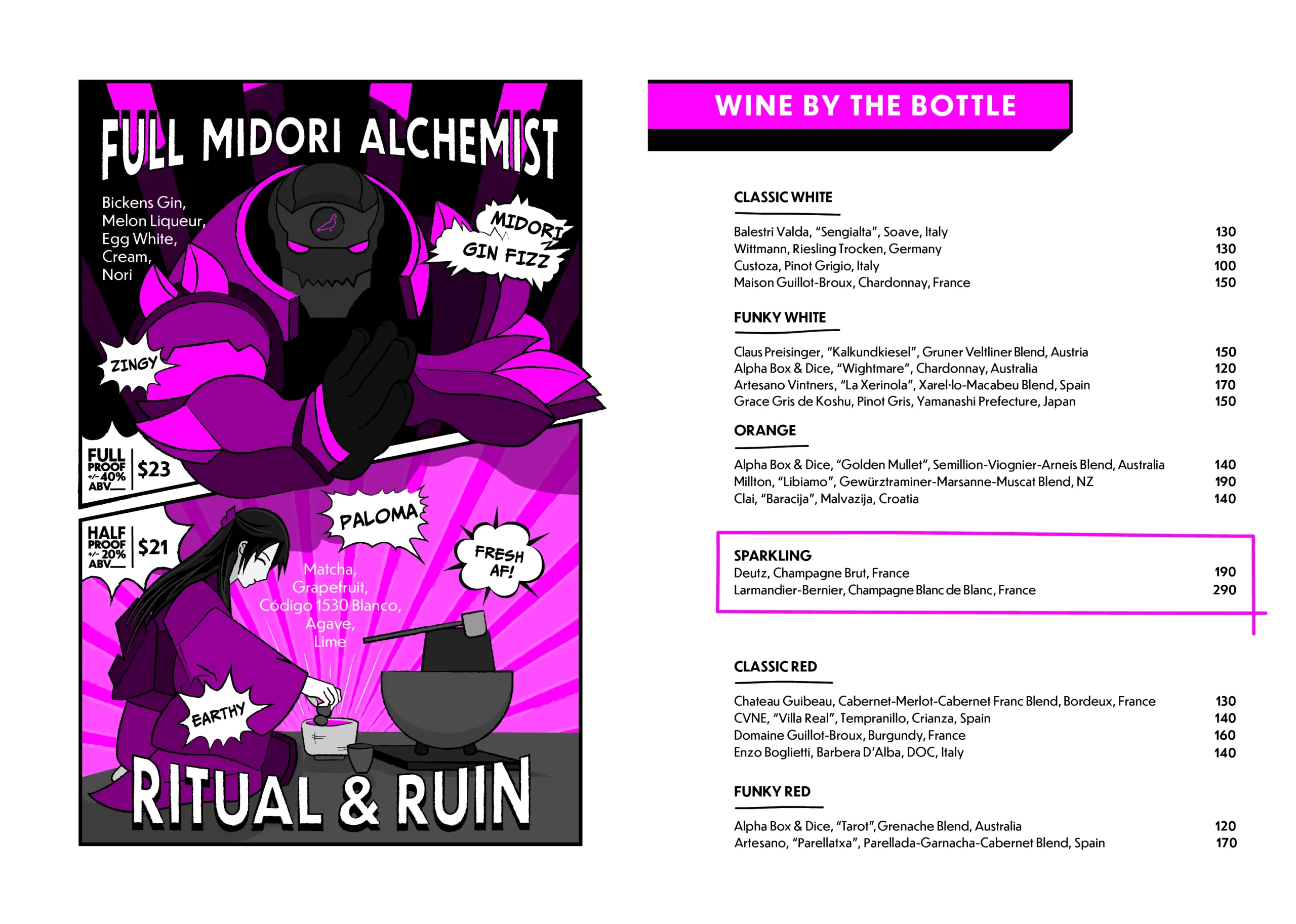 Is Neon Pigeon Singapore Halal ?
Neon Pigeon use pork as one of their ingredients and they serve alcohol, and for this reason they are not Halal.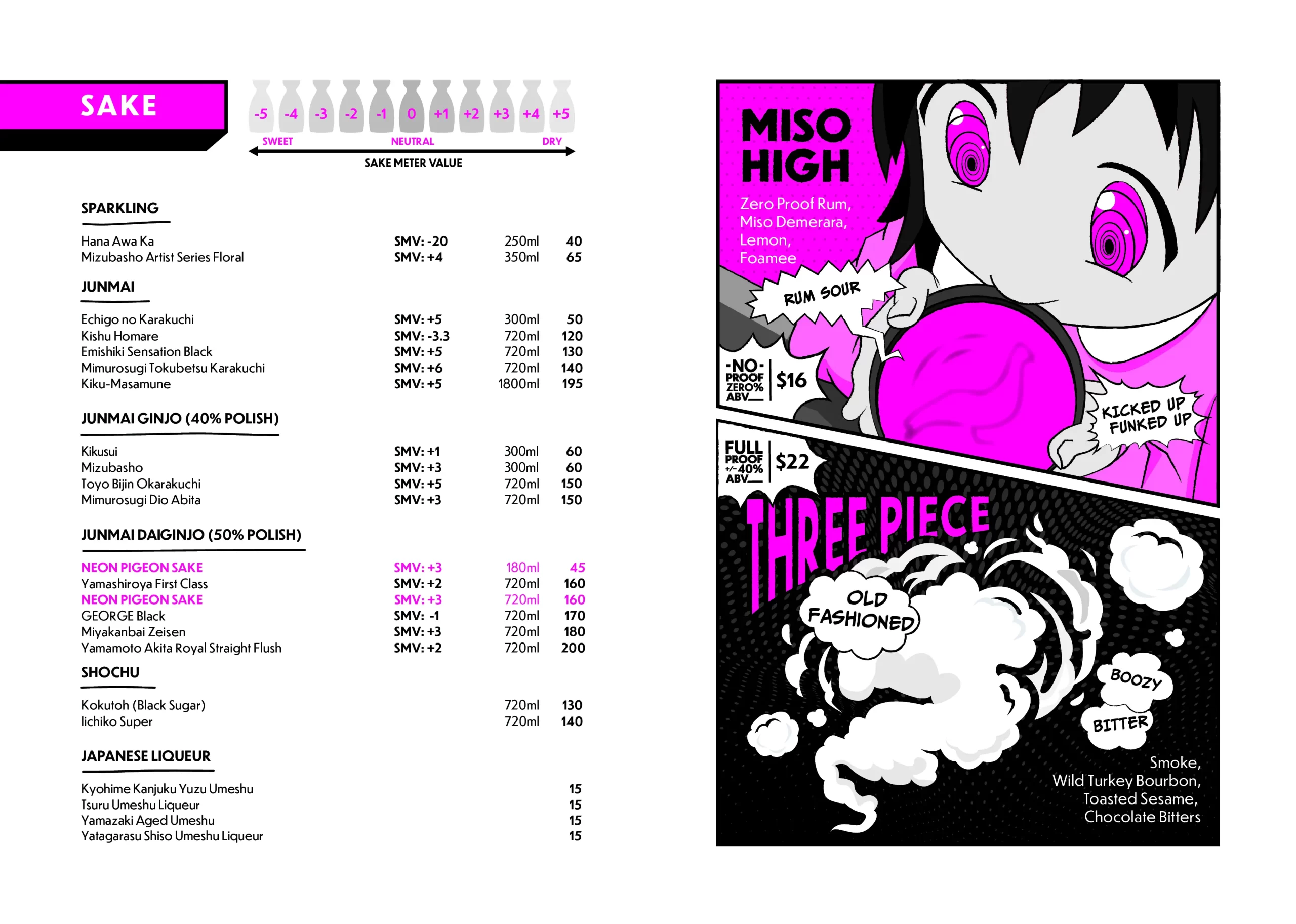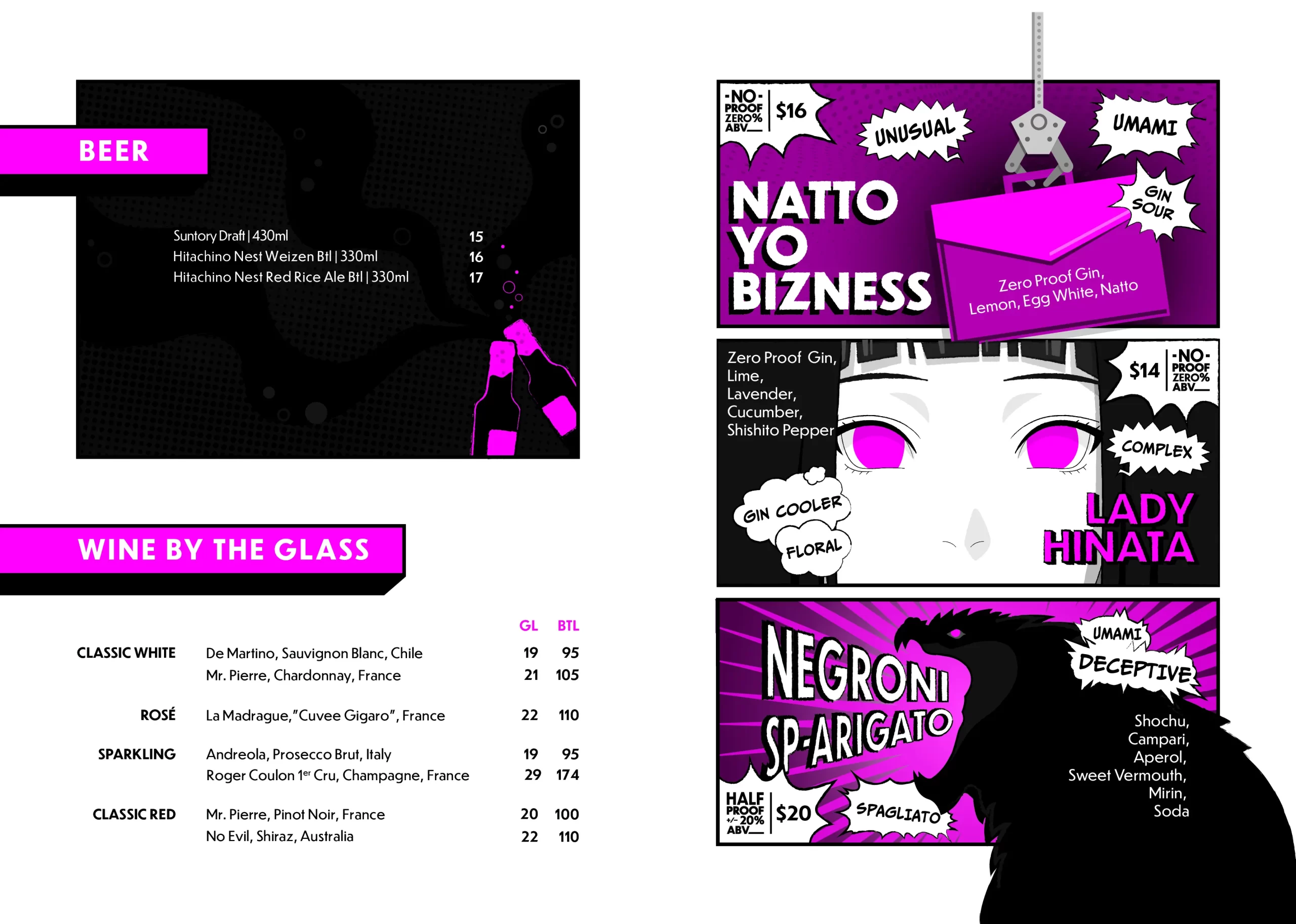 Here is the official website of the restaurant: Neon Pigeon