Last Updated on May 2, 2023
Hello foodies, are you looking for the latest Napolizz Pizza menu prices? You have arrived at the right place then. We have uploaded their complete menu with updated prices. Prices are taken from the official resources of Napolizz Pizza.
SG's Favorite items of Napolizz Pizza menu are.
Calzone
12" Folded Pizza with Mozzarella, Salami, Cooked Baby Spinach with Tomato
Frutti Di Mare
12" Pizza with Mozzarella, Tomato Sauce, Shrimps, Mussels and Calamari
Linguine All Salmon Fungi
Linguine with Creamy Tomato Sauce, Garlic, Salmon and Mixed Mushrooms
Spaghetti Marinara
Spaghetti with Tomato Sauce, Garlic, Chili, Shrimps, Mussels and Calamari
Penne All Amatriciana
Penne with Tomato Sauce, Onions, Bacon and Basil
Napolizz Pizza Singapore Menu 2022
Napolizz Pizza Menu With Prices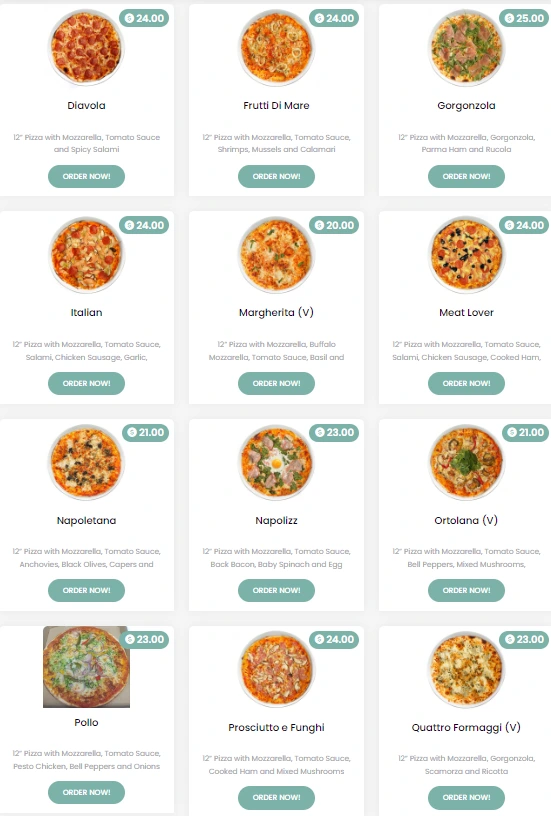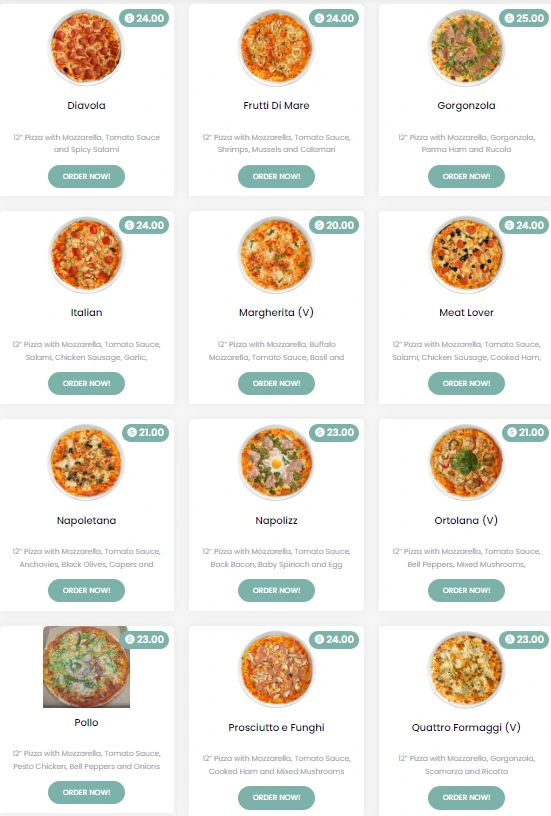 Napolizz Pasta Menu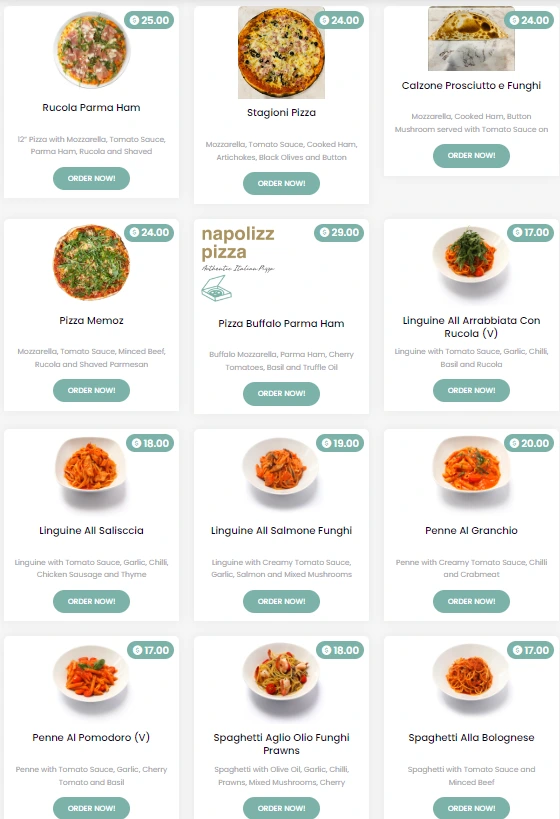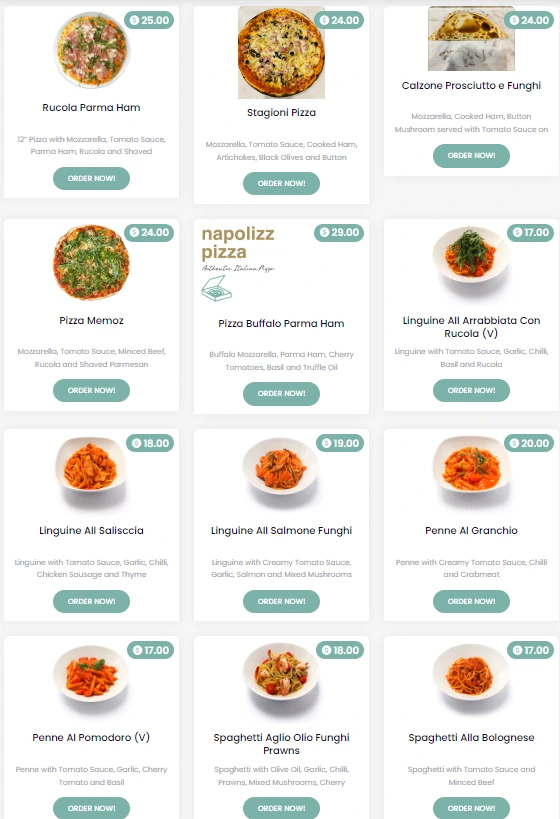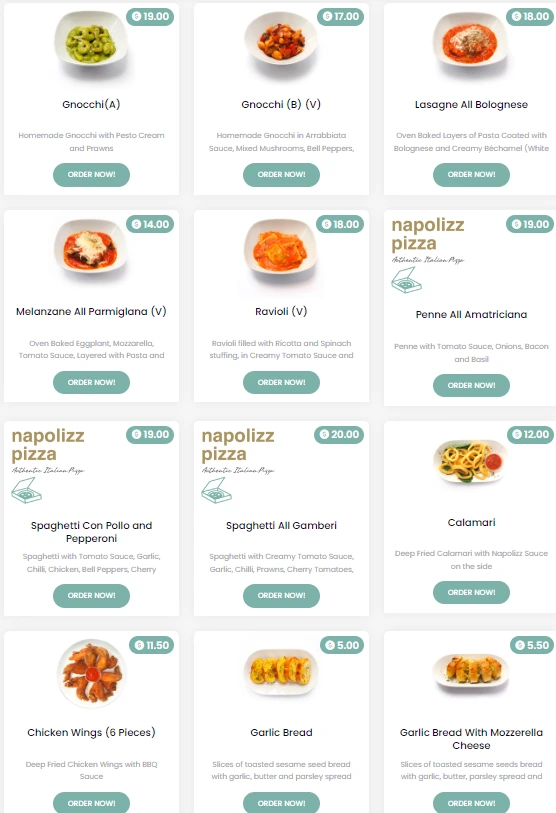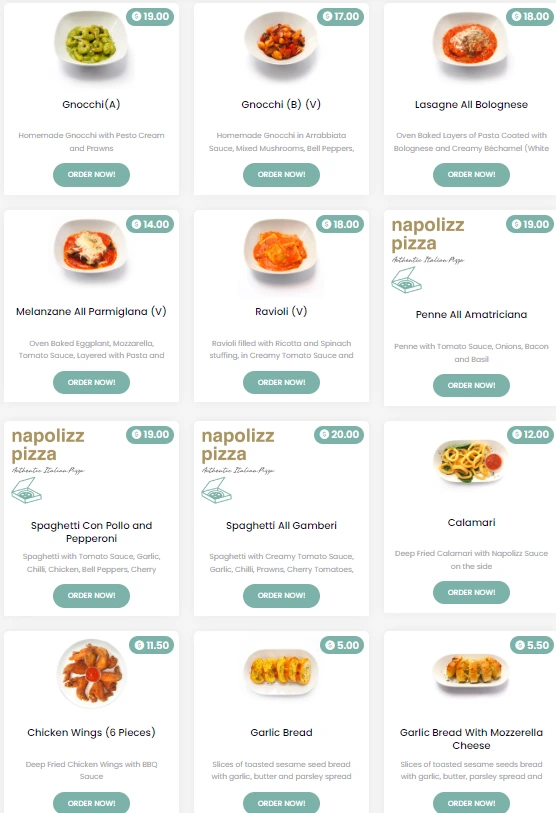 Napolizz August 2022 Promotional Menu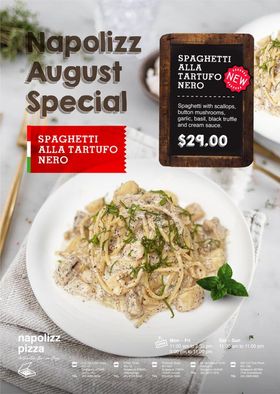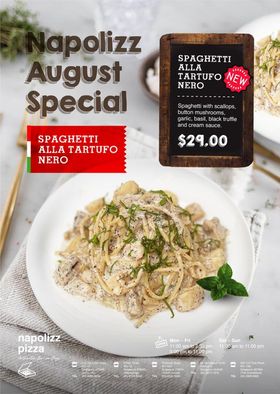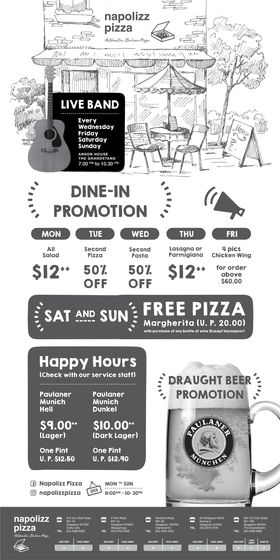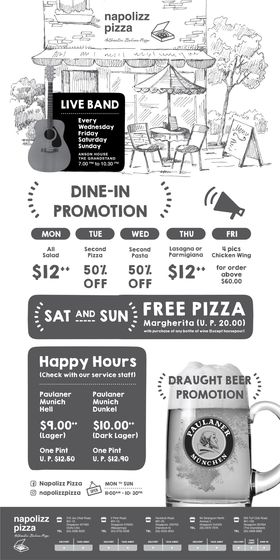 See Also: Dimbulah Menu
Napolizz Pizza Serves Non Halal Menu
Address
Here is the official website of the restaurant: Napolizz Pizza