Last Updated on June 14, 2023
Hello foodies, are you looking for the latest Fat Boys menu prices? You have arrived at the right place then. We have uploaded their complete menu with updated prices. Prices are taken from the official sources of fat boys.
SG's Favorite items of the FatBoys Menu are.
Bleu Peppercorn

Beef chuck patty coated in crushed black pepper topped with a crispy onion strings, and homemade blue cheese dressing on a sesame seed bun.

Holy Caeser

Grilled seasoned chicken, chewy bacon, on a bed of romaine lettuce, sprinkles of Parmesan and topped with homemade Caesar dressing on a sesame seed bun.

Southwest BBQ Salad

Combo of Iceberg and Romaine lettuce tossed in homemade Honey Mustard dressing topped with fried chicken, corn bits, chopped bacon, shredded cheddar, crisp tortilla straws and drizzled with our signature BBQ sauce.

Phillly Cheese Steak

Grilled beef steak, onions and peppers smothered with aged cheddar on a toasted baguette. Served with fries.
FatBoys Menu 2023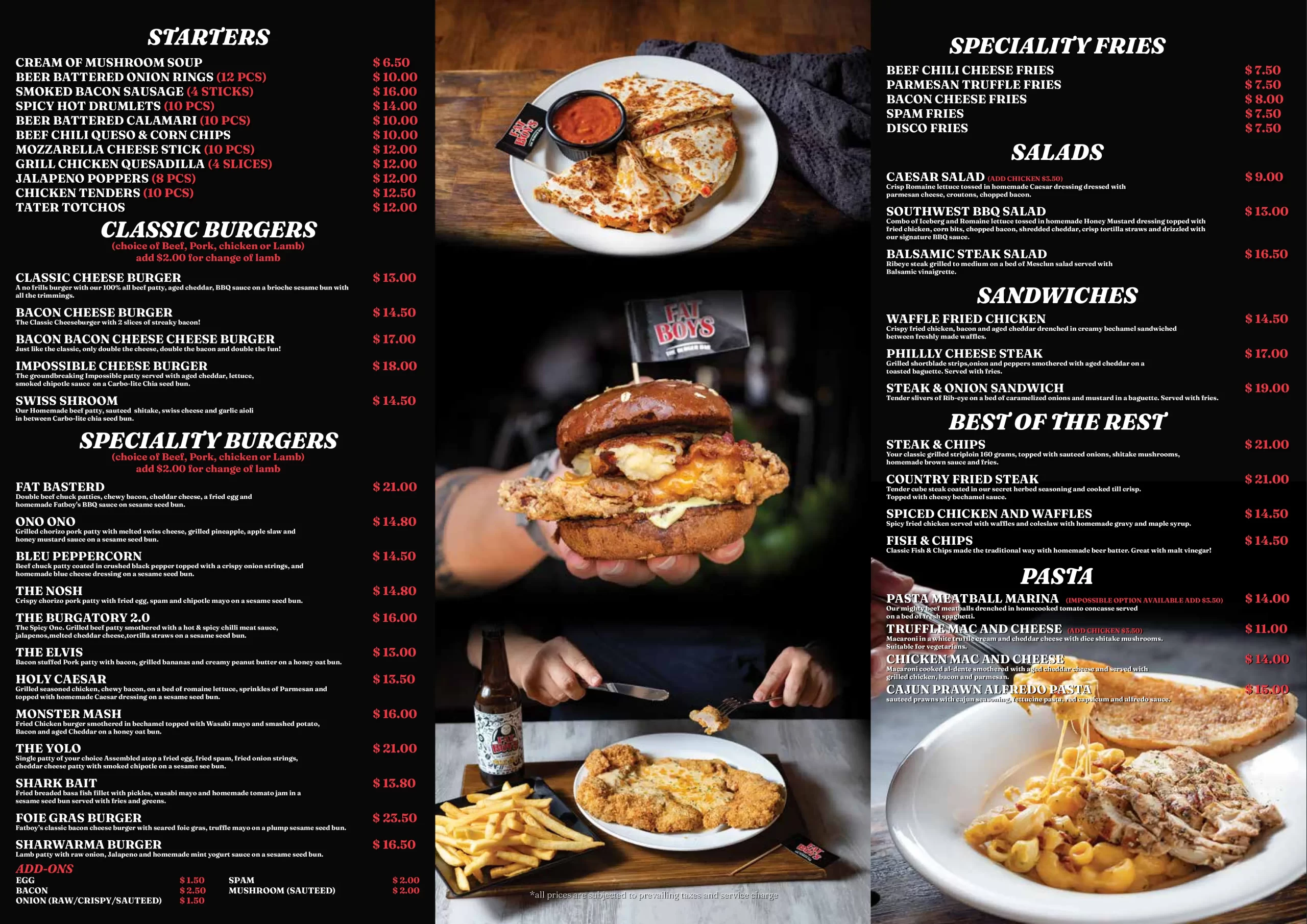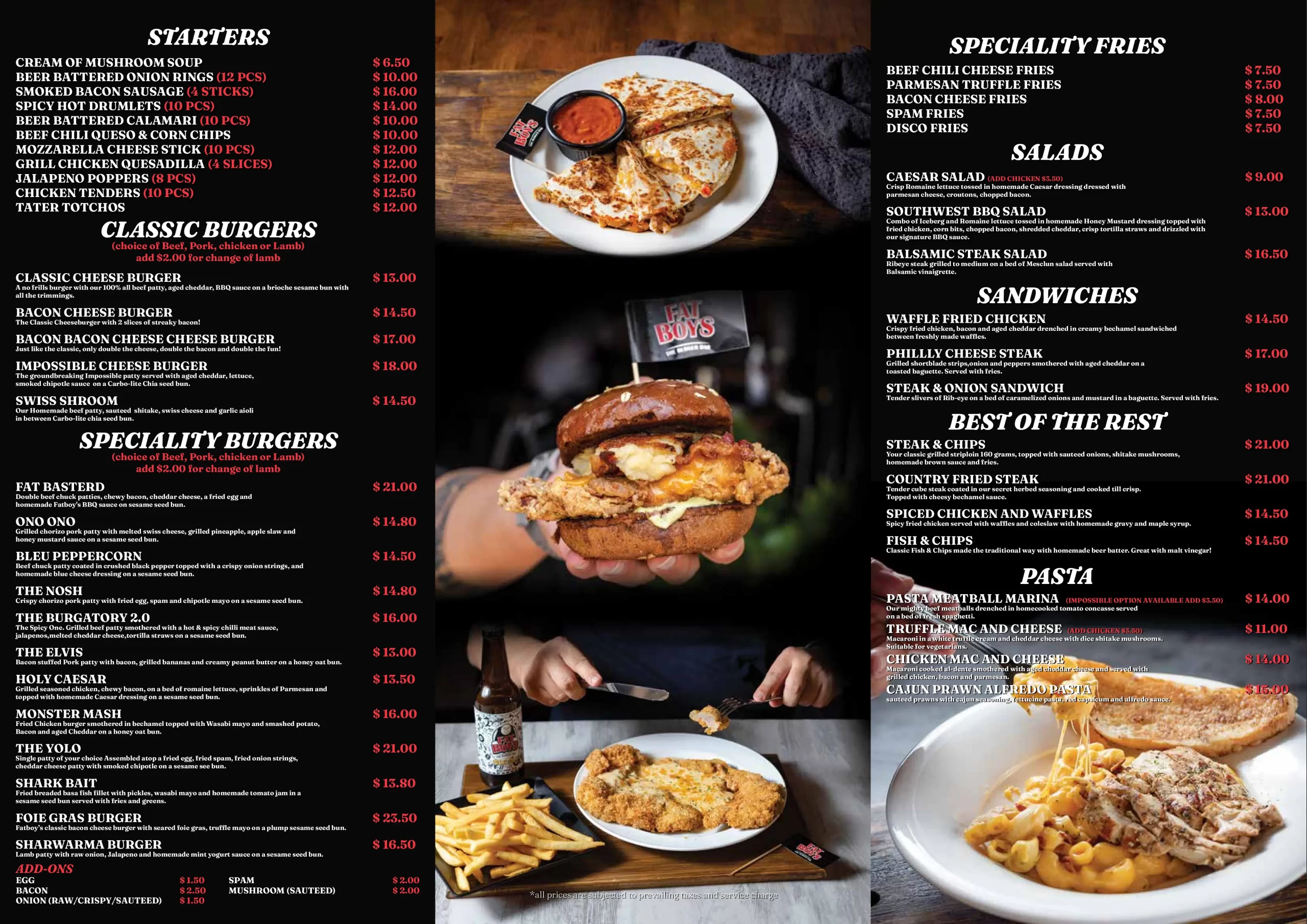 See Also: Nozomi Menu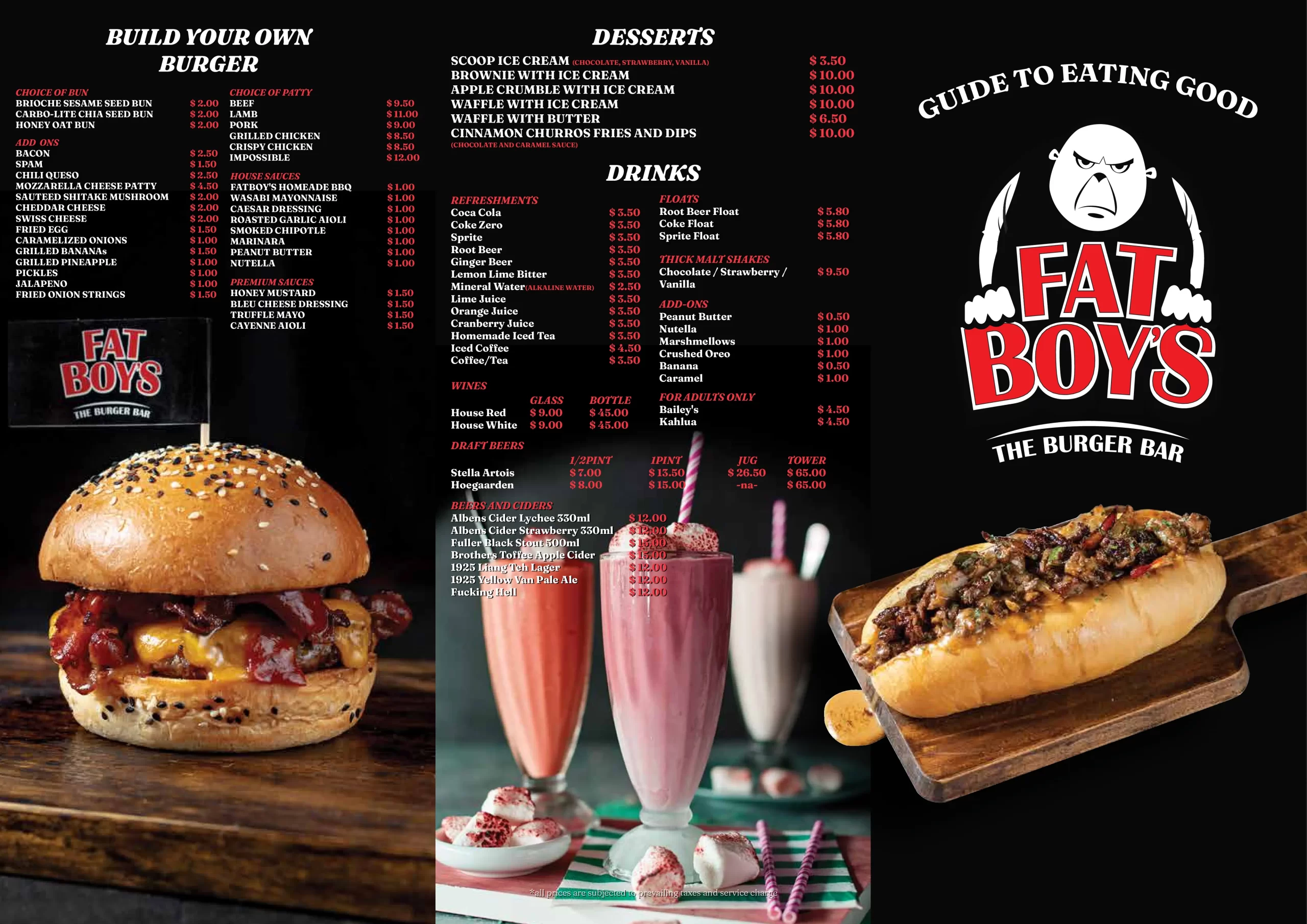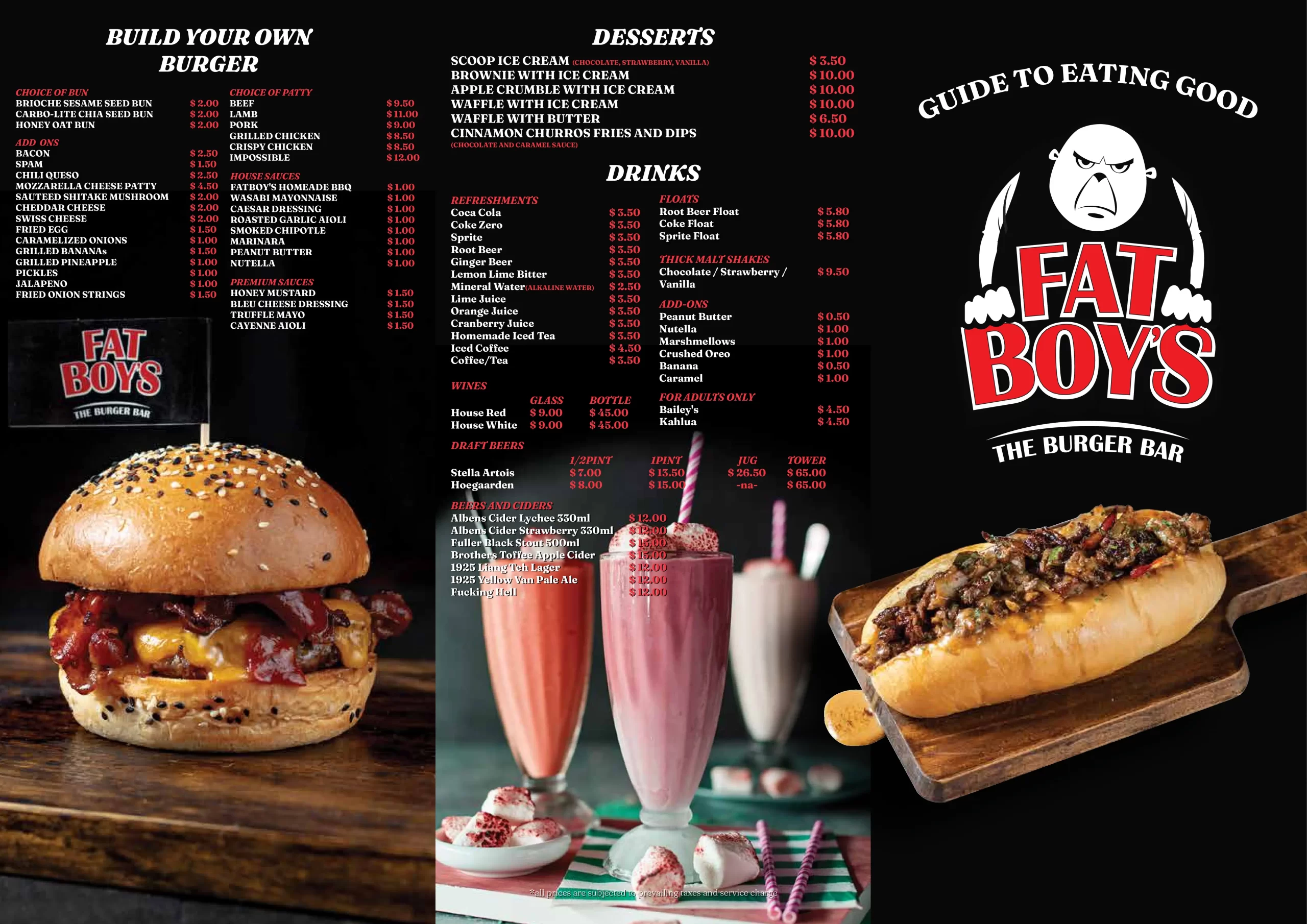 Is Fatboys Halal?
No. Fatboys Singapore is not Halal Certified.
Address
Here is the official website of the restaurant : Fat Boys