Last Updated on May 2, 2023
Hello Ice cream lovers, are you looking for the latest lickers menu prices? You have arrived at the right place then. We have uploaded their complete menu with updated prices. Prices are taken from the official sources of Lickers Singapore.
Lickers Menu Singapore 2023
MENU ITEMS
PRICE
Earl Grey
SGD 15.00
Moo Shan Wang
SGD 28.90
Maple Butter Hazelnut
SGD 15.00
Cookie Monster
SGD 12.00
Dark Chocolate
SGD 15.00
Honey Comb
SGD 12.00
Hazelnut Truffle
SGD 15.00
Speculoos
SGD 12.00
Yakult Orea
SGD 12.00
Roasted Pistachio
SGD 15.00
Milo Mallow
SGD 12.00
Oolong Lavender
SGD 15.00
Rum & Raisin
SGD 15.00
Lychee Rose
SGD 12.00
Cold Brew Cream
SGD 15.00
Strawberry Peach Yogurt
SGD 15.00
See Also : La Cafe & Bar Menu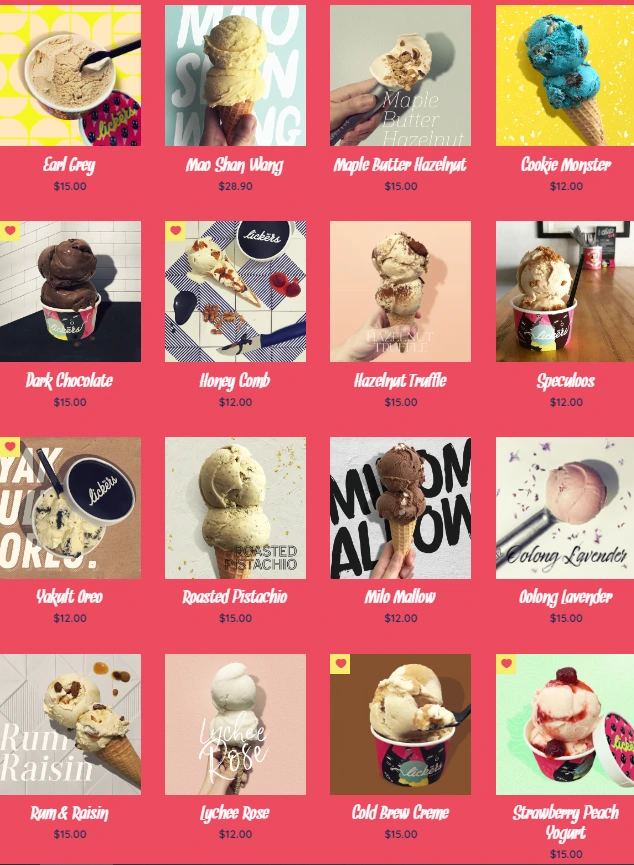 Is Lickers Singapore Halal?
Licker has not yet applied for Halal certification.
Address
Here is the official website of the restaurant: Lickers