Last Updated on May 2, 2023
Hello Indian food lovers, are you looking for the latest gandhi restaurant menu prices? You have arrived at the right place then. We have uploaded their complete menu with updated prices. Prices are taken from the official resources of Gandhi restaurant.
SG's favorite items of Gandhi menu are.
Rava Thosai
Tofu Sambal
Veg Biryani
Chicken Kothu Parata
Mutton Ribs
Masala Chicken
Gandhi Restaurant Menu 2023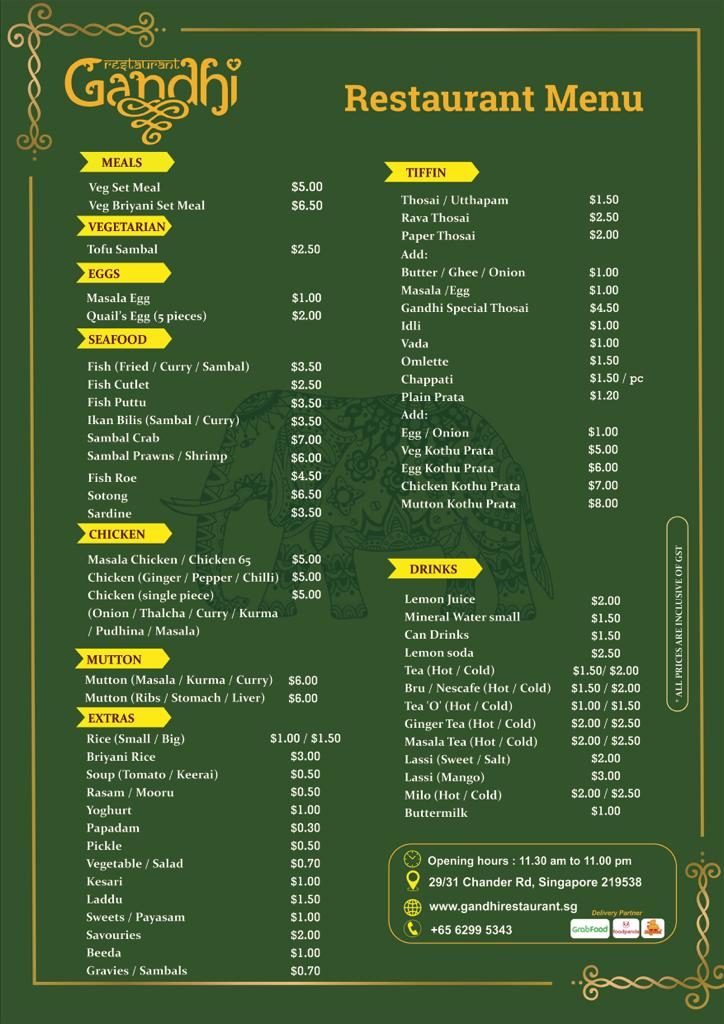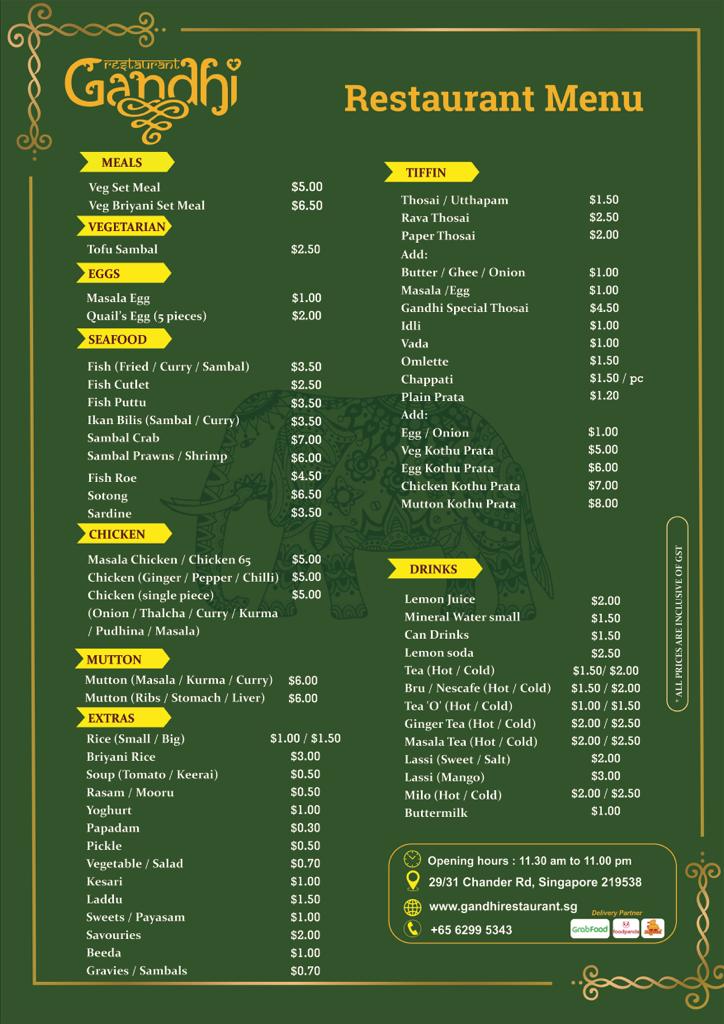 See Also : Xin Cuisine Menu
Gandhi Restaurant serves Halal menu
Address
---
Here is the official website of the restaurant: Gandhi Restaurant