Last Updated on May 2, 2023
Hello foodies, are you looking for the latest Fruce Singapore menu. You have arrived at the right place then. We have uploaded their complete menu with pictures and updated prices. Prices are taken from the official sources of Fruce Singapore.
Fruce Menu 2023
Fruce Singapore menu can be categorized as Coconut, Avocado, Refresh, & Fusion. Let's see them in detail one by one.
FRUCE COCONUT MENU
MENU
PRICE
Coconut Mocha
Bittersweet fusion of French chocolate and coffee perfectly complimented with the nutty freshness
of our signature coconut flavour.
From SGD 5.00
Taro Coconut
Taro lovers will enjoy drinking this rich, flavourful cup mixed with coconut.
From SGD 6.50
Coconut Fruce
Our very own signature take on pure coconut goodness. Fresh coconuts filtered for hours
From SGD 6.50
FRUCE AVOCADO MENU PRICES
MENU
PRICE
Avocado Coconut
Our signature beverage, rich creamy avocado with light coconut undertones
From SGD 6.20
Avocado Cempedak
This fusion of cempedak with our signature fresh avocados will leave you with a burst of flavor.
From SGD 7.10
Coffee Grande Avocado
For coffee lovers who are looking for a fresh taste. Avocado perfectly infused with roasted Japanese
coffee beans for that timely pick me up.
From SGD 6.50
Chocolate Hays Avocado
Chocolate lovers rejoice, smooth velvety hays chocolate combined with our signature avocado
taste makes for an extraordinarily rich and happy chocolate avocado experience.
From SGD 6.70
D24 Durian Avocado
Durian combinations never tasted this good. Taste the daring fusion of premium durians & avocados.
From SGD 7.10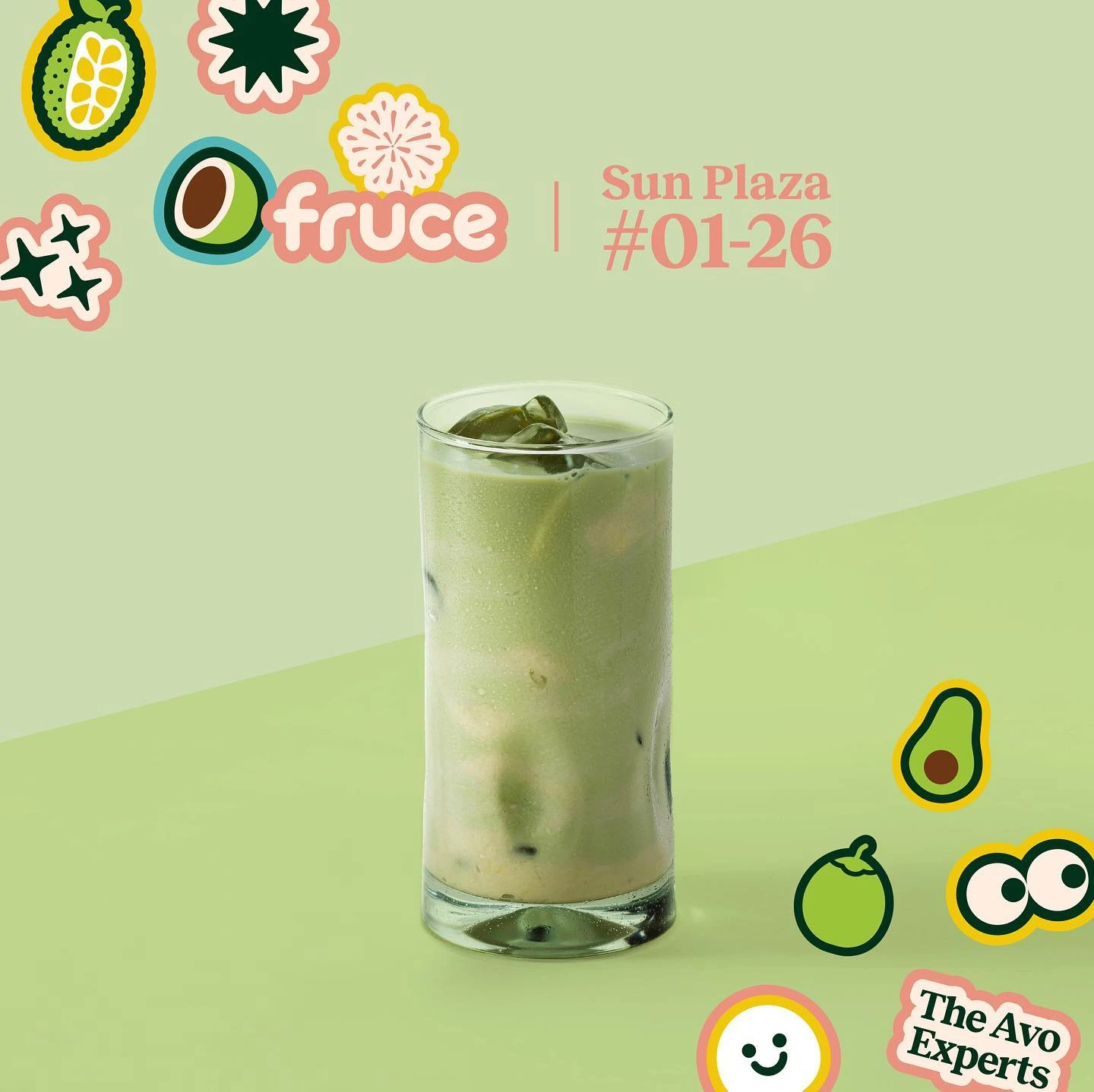 FRUCE SINGAPORE REFRESH MENU
MENU
PRICE
White Peach Tea
Rich white peach flavours infused with steam pressed white tea to create a sweet & calming experience.
From SGD 5.00
Pink Lychee Tea with Lychee Jelly
Australian pink lychee & white tea with our lychee konnyaku jelly strips.
From SGD 5.50
Fuji Pear with Kanten Kyoto Jelly
Amai Japanese winter pear infused in our soothing white tea & topped off with Kanten Kyoto jelly.
From SGD 5.50
Ume Plum Shirozu
Ume lovers will go crazy over the lip smacking combination of our tangy ume plum & jasmine blossoms.
From SGD 5.50
Passion Fruit Soursop
Fruity & zesty passion fruit paired with soursop flesh in our take of this classic.
From SGD 5.90
White Grape Okayama with Kanten Kyoto
Okayama grape puree infused with honey and complemented with our kanten Kyoto jelly for a refreshing texture.
From SGD 6.00
See Also : Bacha Coffee Menu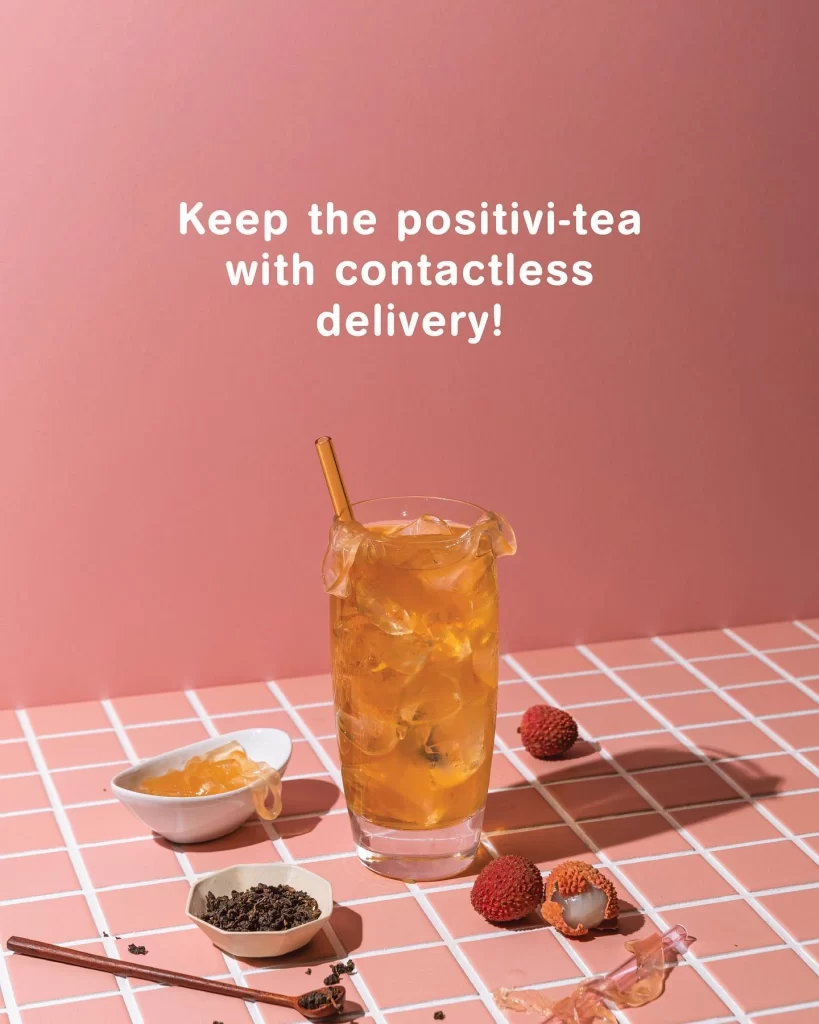 FRUCE MENU FUSION PRICES
MENU
PRICE
Coffee Nagoya Milk Tea
Rich, cultured Japanese coffee infused with three different milk teas
From SGD 4.90
Ernst Grey Milk Tea with Earl Grey Jelly
Earl grey lovers will love our take on the popular French tea fused Japanese milk tea.
From SGD 5.30
Milk Tea Nakiato™
Perfectly brewed milk tea consisting of three different types of Japanese tea leaves.
From SGD 5.30
Mochi Milk Tea Nakiato
Our latest and yummiest invention yet. Sink your teeth into our lovely Mochi Kurano pearls complimented by a perfectly blended combination of black tea
From SGD 6.00
Mango Sago
Tropical mango puree paired with vanilla bean sauce & topped off with yummy petite konnyaku
From SGD 6.40
Is Fruce Singapore Halal?
According to various online sources fruce is not Halal Certified yet. We have sent our query to Fruce Singapore. Their Halal status will be updated once we get their official response.
Fruce Singapore – Locations & Operating Hours
Sun Plaza
30 Sembawang Drive, #01-26, Sun Plaza
Singapore 757713
Opening Hours: 11am-10pm Daily
Wisma Atria
435 Orchard Road, #B1-45, Wisma Atria
Singapore 238877
Opening Hours:11am-10pm Daily
NEX
23 Serangoon Central, #B2-34, NEX
Singapore 556083
Opening Hours:11am-10pm Daily
Our Tampines Hub
1 Tampines Walk, #01-106, Our Tampines Hub
Singapore 528523
Opening Hours:11am-10pm Daily
YewTee Point
21 Choa Chu Kang North 6, #01-24, YewTee Point
Singapore 689578
Opening Hours: 11am-10pm Daily
The Commerze @ irving
1 Irving Pl, #01-30 The Commerze@Irving, Singapore 369546
Opening Hours: 11am-10pm Daily
All the images and prices are taken from the following official sources of Fruce Singapore.