Last Updated on June 14, 2023
Hello Foodies, are you looking for the latest Cool Cup Menu Prices? You have arrived at the right place then. We have uploaded their complete menu with pictures & updated prices. Prices are taken from the official sources of cool cup Singapore.
COOL CUP MENU 2023
Cool Cup Singapore menu can be categorized as Snacks, Combos, Waffle, Desserts, Premium Snow Blend, Brewed Red & Green Tea, Fresh Milk Series and Brown Sugar Series, Milk Tea, Snow Blended. Let's see them in detail one by one.
COOL CUP SNACKS MENU WITH PRICES
| MENU ITEMS | PRICE |
| --- | --- |
| Popcorn Chicken | SGD 3.30 |
| Cheese Fries | SGD 3.30 |
| Nuggets 5 Pcs | SGD 3.30 |
| Truffle Fries | SGD 6.50 |
COOL CUP Combos PRICES
| MENU ITEMS | PRICE |
| --- | --- |
| Popcorn Chicken Combo | SGD 3.30 |
| Nuggets Combo | SGD 5.50 |
| Cheese Fries Combo | SGD 3.90 |
| Waffle Combo | SGD 4.50 |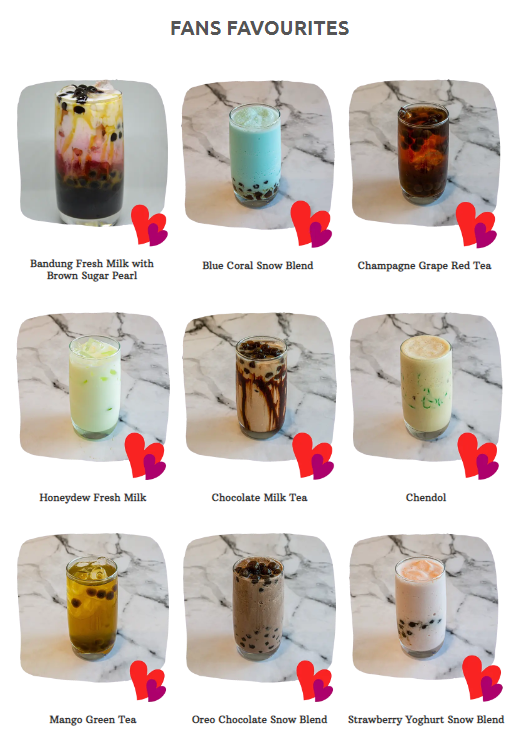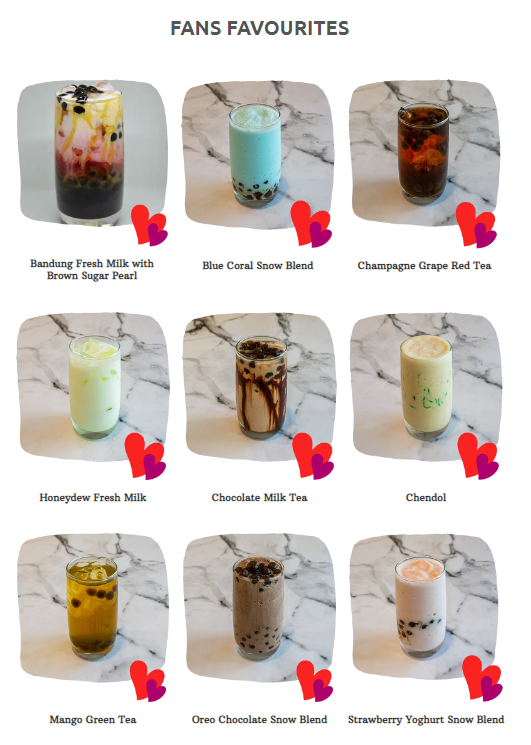 COOL CUP Premium Snow Blend PRICES
| MENU ITEMS | PRICE |
| --- | --- |
| Premium Chocolate Snow Blend | SGD 4.50 |
| Premium Red Bean Snow Blend | SGD 4.60 |
| Premium Taro Snow Blend | SGD 4.90 |
| Premium Vanilla Snow Blend | SGD 4.50 |
| Premium Strawberry Snow Blend | SGD 4.50 |
COOL CUP Brewed Red AND Green Tea PRICES
| MENU ITEMS | PRICE |
| --- | --- |
| Original Tea | SGD 2.70 |
| Mango Tea | SGD 2.70 |
| Lychee Tea | SGD 2.40 |
| Peach Tea | SGD 2.70 |
| Champagne Grape Tea | SGD 2.70 |
| Green Apple Tea | SGD 2.70 |
| Honeydew Tea | SGD 2.70 |
| Honey Tea | SGD 2.70 |
| Strawberry Tea | SGD 2.70 |
| Passion Fruit Tea | SGD 2.70 |
| Peppermint Tea | SGD 2.70 |
COOL CUP WAFFLE PRICE
| MENU ITEMS | PRICE |
| --- | --- |
| Plain Waffle | SGD 2.30 |
See Also : Soi Thai Kitchen Menu
COOL CUP MENU DESSERTS PRICE
| MENU ITEMS | PRICE |
| --- | --- |
| Mango Pudding | SGD 2.70 |
| Grass Jelly with Longan | SGD 2.70 |
| Iced Jelly with Sea Coconut | SGD 2.70 |
| Chendol | SGD 2.70 |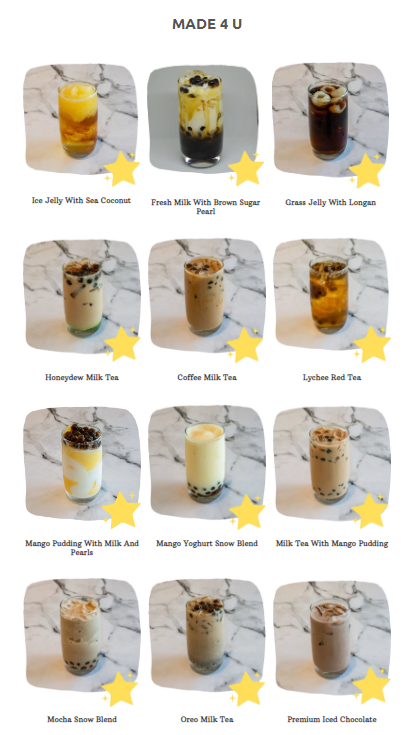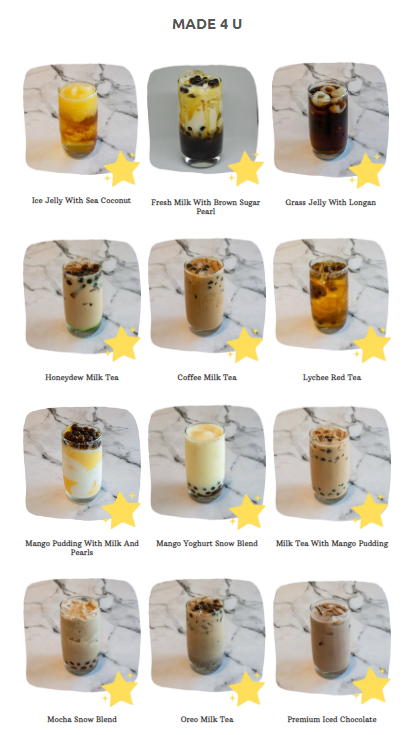 COOL CUP Fresh Milk Series MENU
| MENU ITEMS | PRICE |
| --- | --- |
| Bandung Fresh Milk | SGD 3.70 |
| Honeydew Fresh Milk | SGD 3.90 |
| Strawberry Fresh Milk | SGD 3.90 |
| Chocolate Fresh Milk | SGD 3.90 |
| Peach Fresh Milk | SGD 3.70 |
| Taro Fresh Milk | SGD 5.20 |
COOL CUP Brown Sugar Series PRICES
| MENU ITEMS | PRICE |
| --- | --- |
| Brown Sugar Milk Tea with Pearl | SGD 3.80 |
| Brown Sugar Fresh Milk with Pearl | SGD 4.20 |
| Bandung Fresh Milk with Pearl | SGD 4.20 |
| Chocolate Fresh Milk with Pearl | SGD 4.50 |
| Strawberry Fresh Milk with Pearl | SGD 4.50 |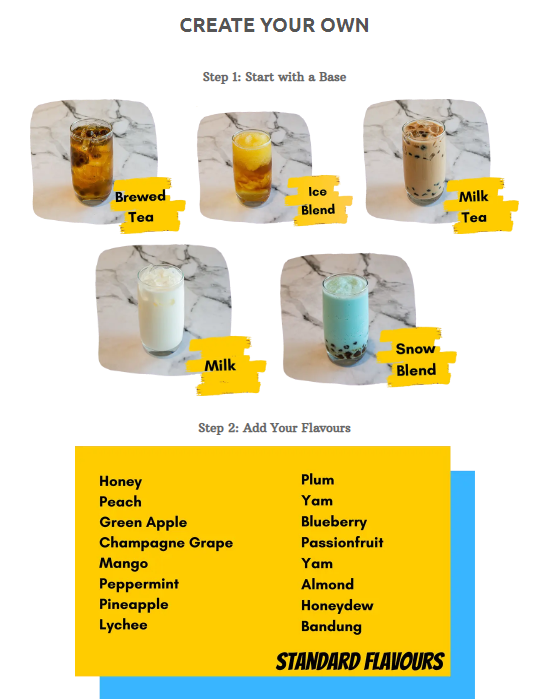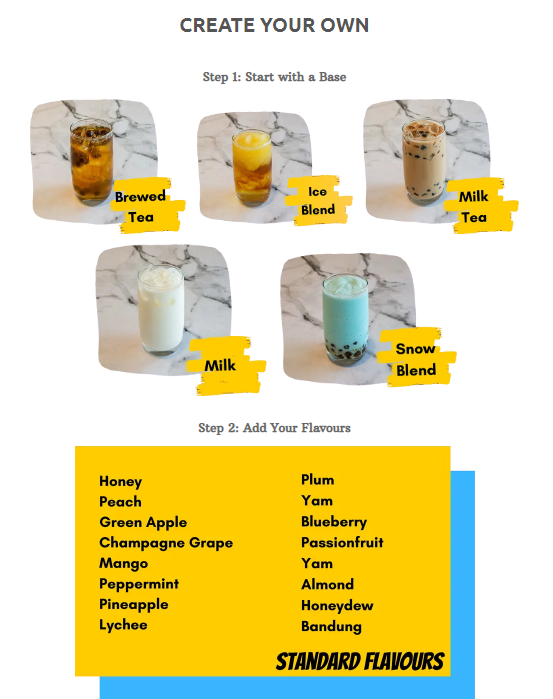 COOL CUP Milk Tea MENU PRICES
| MENU ITEMS | PRICE |
| --- | --- |
| Original Milk Tea | SGD 2.70 |
| Strawberry Milk Tea | SGD 2.70 |
| Almond Milk Tea | SGD 2.70 |
| Honeydew Milk Tea | SGD 2.50 |
| Chocolate Milk Tea | SGD 2.70 |
| Milo Milk Tea | SGD 2.90 |
| Coffee Milk Tea | SGD 2.90 |
| Red Bean Milk Tea | SGD 3.00 |
| 2 Liters Family Pack Milk Tea | SGD 17.80 |
See Also: Nestcha Menu
COOL CUP Snow Blended MENU
| MENU ITEMS | PRICE |
| --- | --- |
| Peppermint Snow Blended | SGD 2.70 |
| Blue Coral Snow Blended | SGD 2.90 |
| Chocolate Peppermint Snow Blended | SGD 3.10 |
| Mocha Snow Blended | SGD 3.10 |
| Mango Yogurt Snow Blended | SGD 3.10 |
| Green Apple Yogurt Snow Blended | SGD 3.10 |
| Champagne Grape Yogurt Snow Blended | SGD 3.10 |
| Fresh Soursop Snow Blended | SGD 3.20 |
| Oreo Chocolate Snow Blended | SGD 3.60 |
| Oreo Mocha Snow Blended | SGD 3.80 |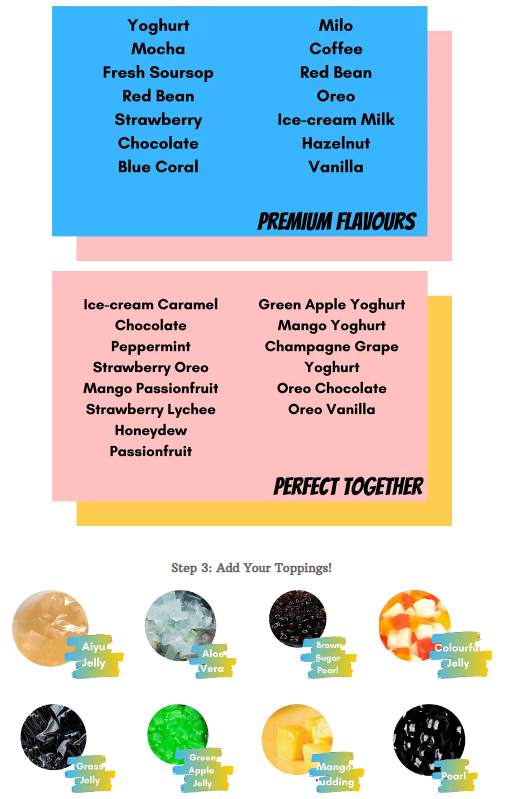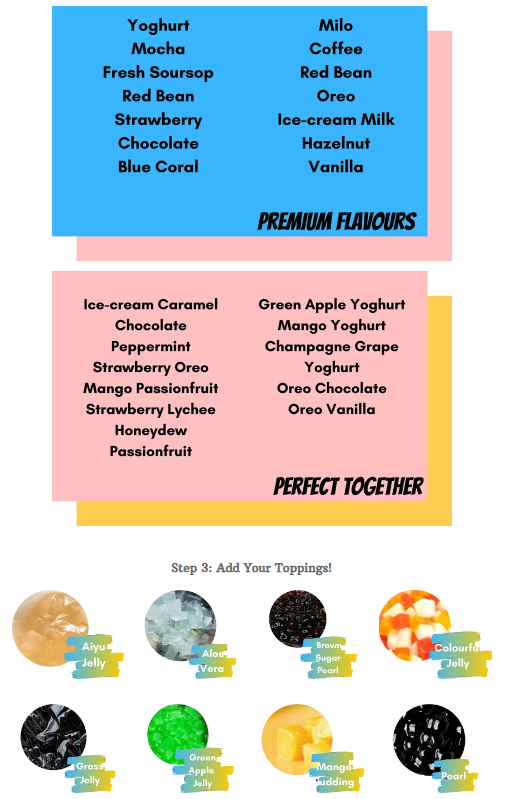 Here is the link to their official Website : Cool Cup Singapore