Last Updated on June 14, 2023
Hello Mexican food lovers, are you looking for the latest El Cocinero menu prices? You have arrived at the right place then. We have uploaded their complete menu with updated prices. Prices are taken from the official sources of El Cocinero Singapore.
SG's Favorite items of El Cocinero menu are.
Chicken Pastor Quesadilla SGD 10.70
Chicken Pastor Taco SGD 8.70
Tinga Burrito SGD 11.70
Vegetarian Bowl SGD 11.70
Picadillo Bowl SGD 11.70
El Cocinero Menu 2023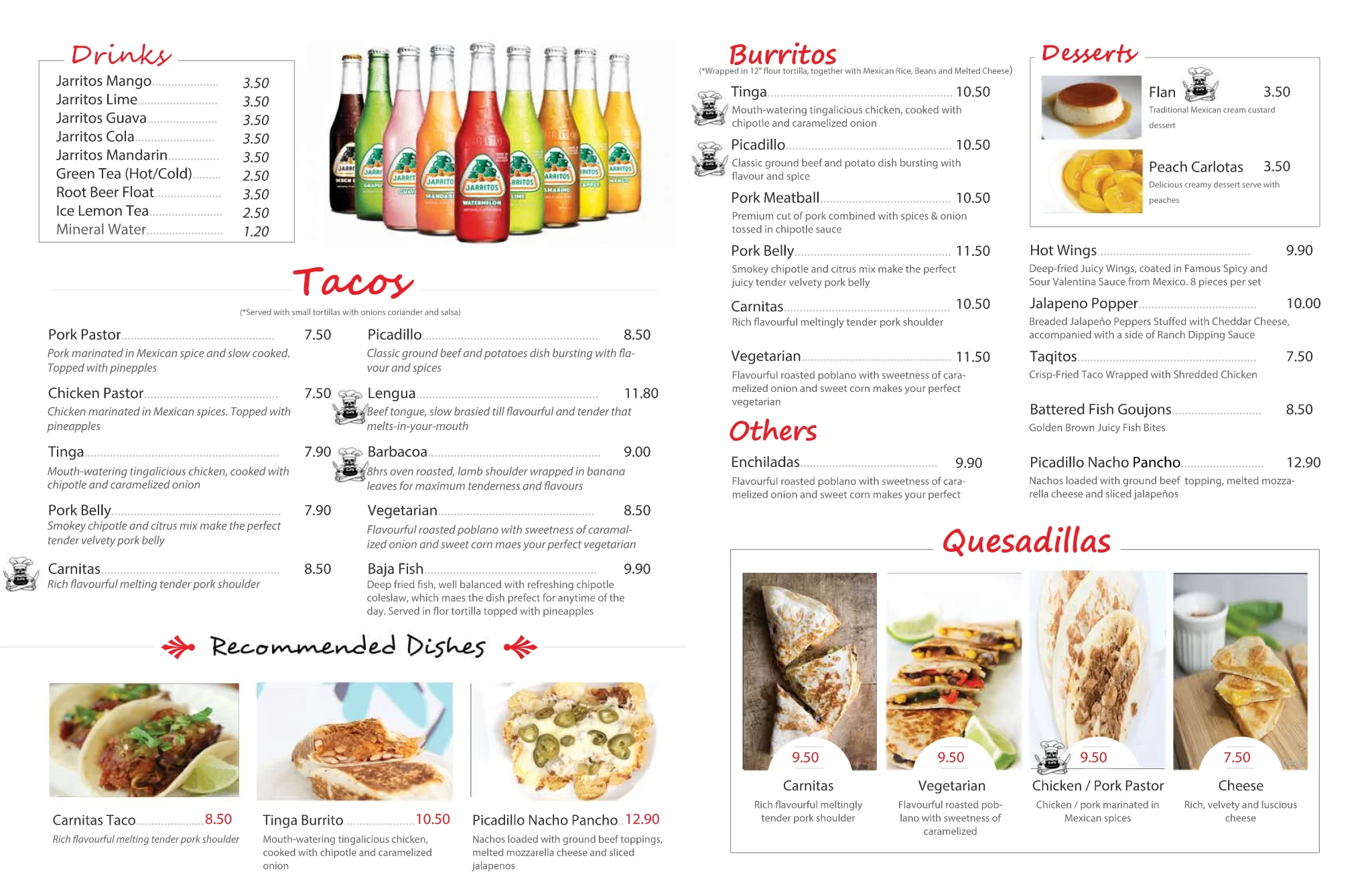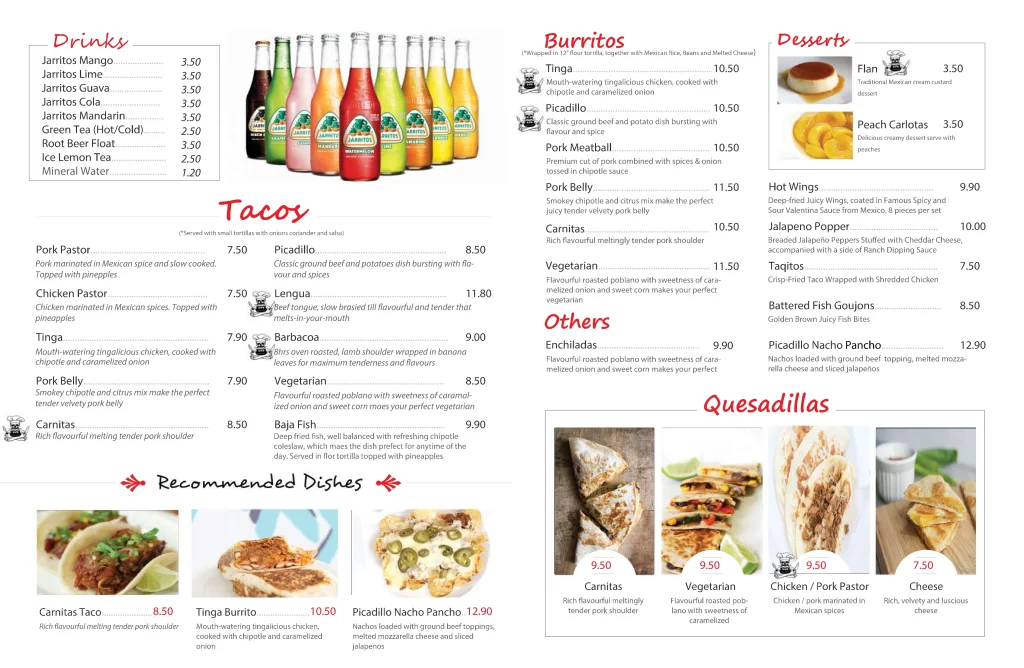 See Also : Little Caesars Pizza Menu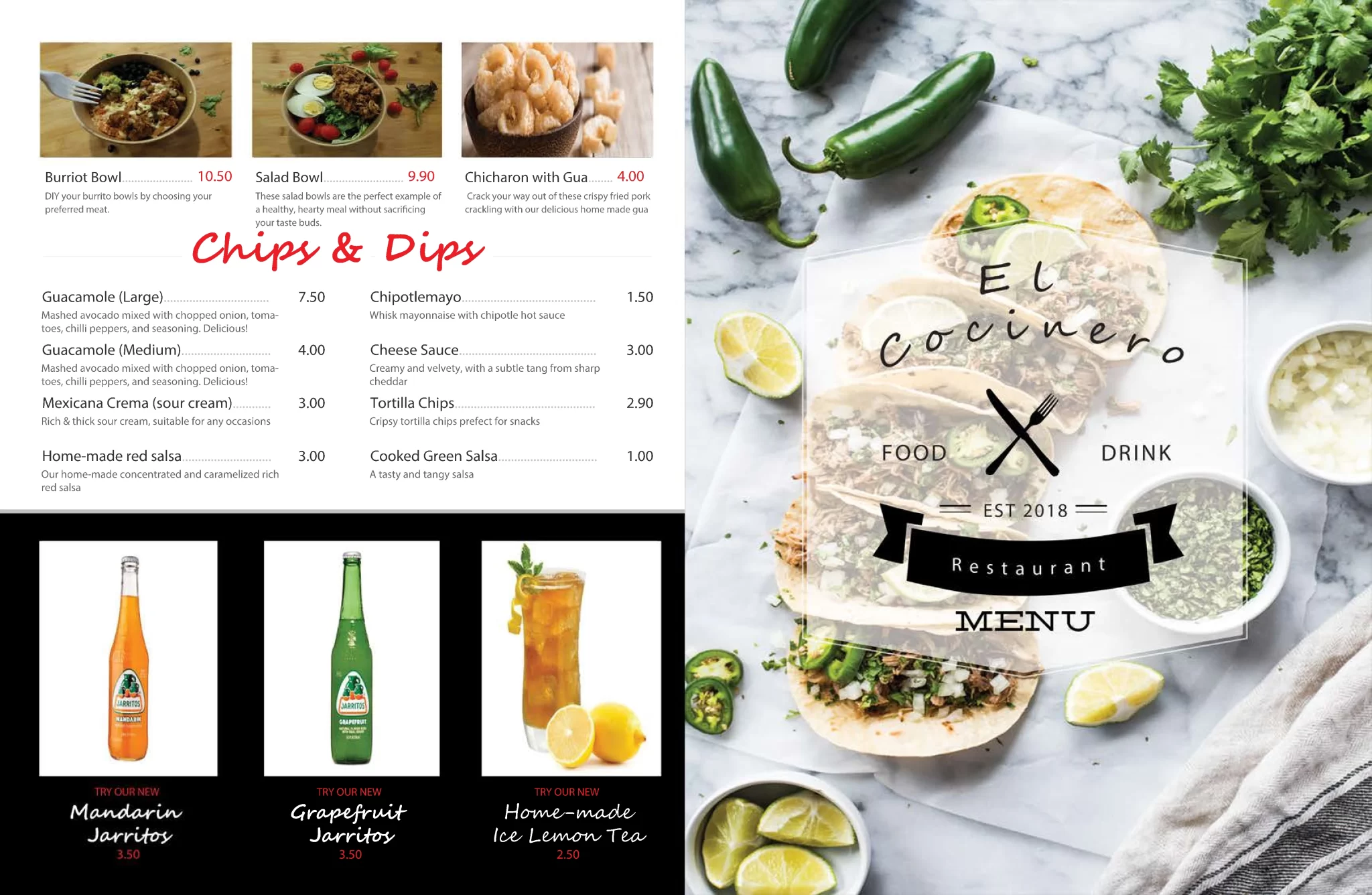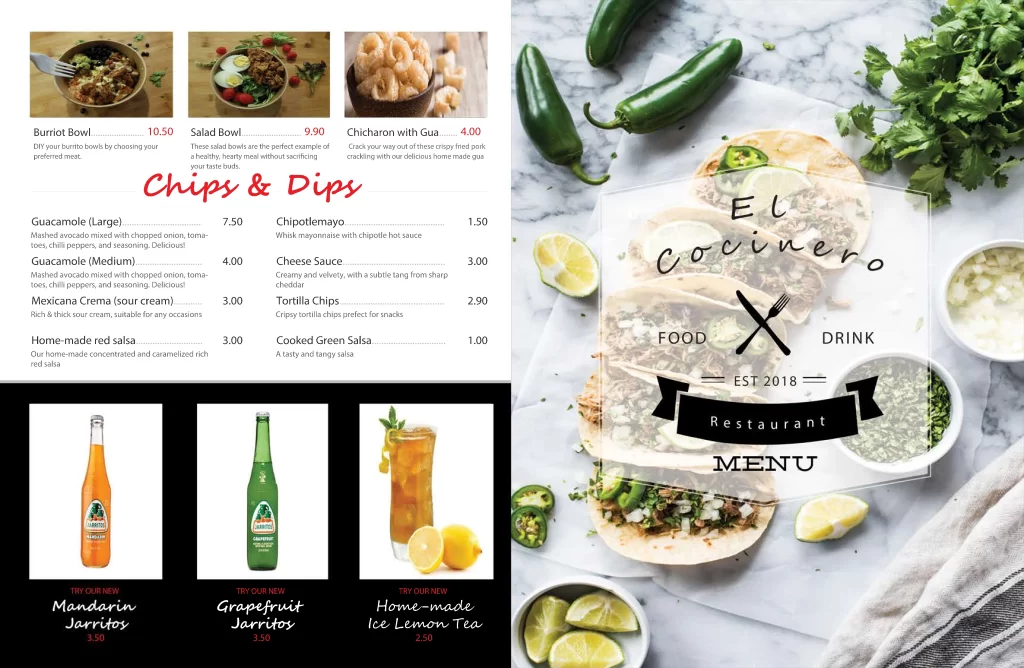 See Also: Nam Kee Chicken Rice Menu
ls El Cocinero Singapore Halal?
El cocinero serves pork and Alcoholic beverages and for that reason it is not Halal.
Here is the link to their offical website : El Cocinero Singapore
Address
Here is their official Facebook Page : El Cocinero