Last Updated on May 2, 2023
Hello Pizza Lovers, are you looking for the latest Rite pizza menu prices? You have arrived at the right place then. We have uploaded their complete menu with updated prices. Prices are obtained from the official resources of Rite Pizza Singapore.
SG's favorite items of rite pizza menu are.
Veggie Lover Pizza

Cheese, green pepper, pineapple, mushroom, tomato & black olive

Cheesy Chicken Sausage Pizza
Turkey Bacon & Mushroom Pizza

Cheese, turkey bacon & mushroom

Pepperoni Plus Pizza

Cheese, pepperoni, chicken ham, mushroom, onion, green pepper & oregano
Rite Pizza Menu 2023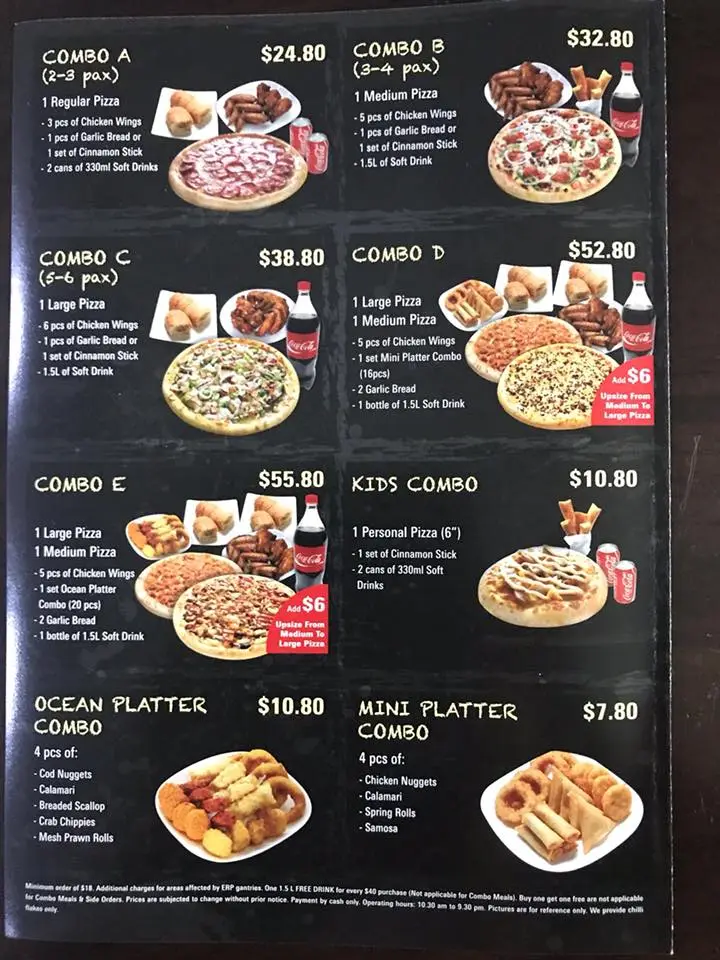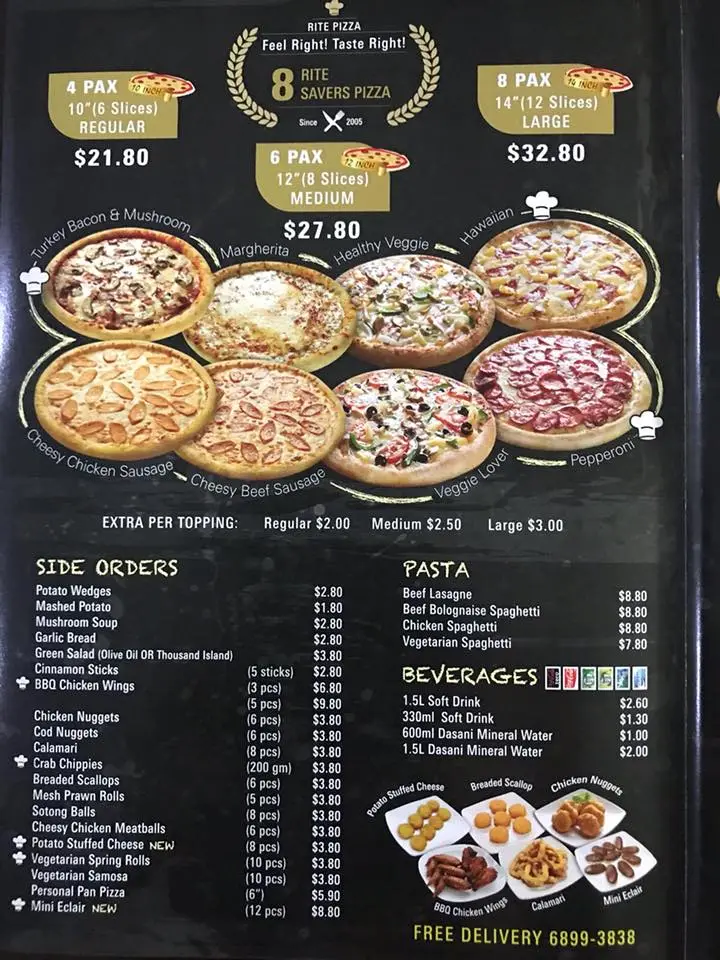 See Also : Kazokutei Menu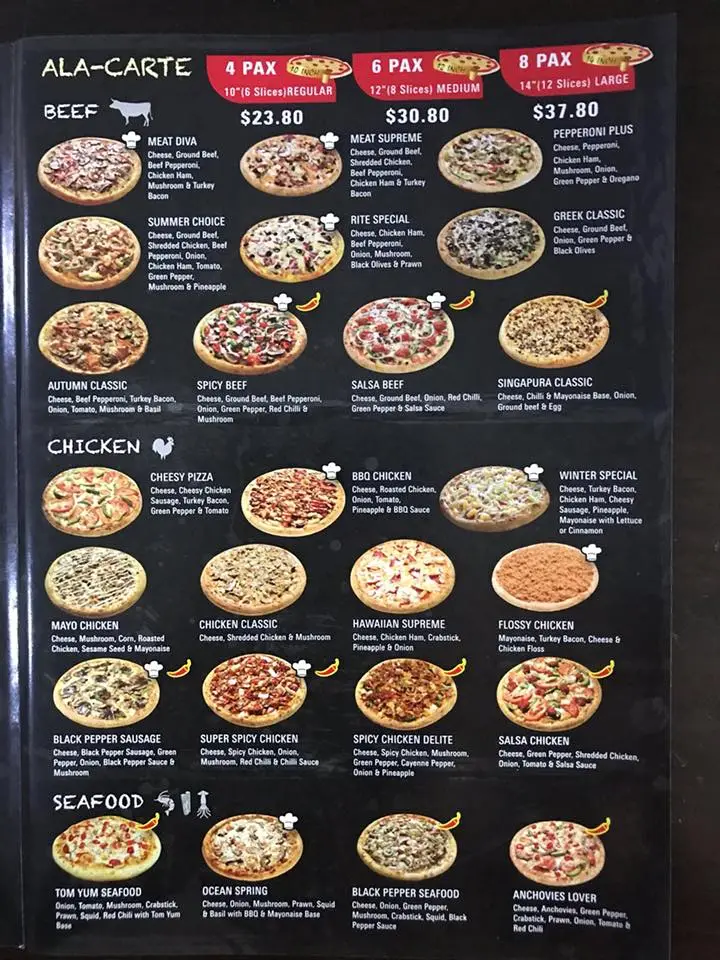 Rite Pizza is a Halal Certified Restaurant
Here is the official website of the restaurant: Rite Pizza