Last Updated on May 2, 2023
Hello coffee lovers, are you looking for the latest mellower coffee menu prices? You have arrived at the right place then. We have uploaded their complete menu with updated prices. Prices are obtained from the official resources of mellower coffee.
SG's favorite items of mellower coffee menu are.
Cappuccino

Hot. Rich, fragrant espresso shot layered with steamed milk and a dollop of meringue-like foam

Iced Vegan Latte

Rich, fragrant espresso shots mixed with oat milk and served with ice.

Ethiopian Yirgacheffe Coffee

Known for its fruity notes and floral aroma with a light to medium body, get your daily caffeine fix with our single origin coffee

Rooibos Hot Latte

Warm and cozy non-caffeine South African tea infused with rooibos and steamed milk, topped with velvety foam
Mellower Coffee Menu 2023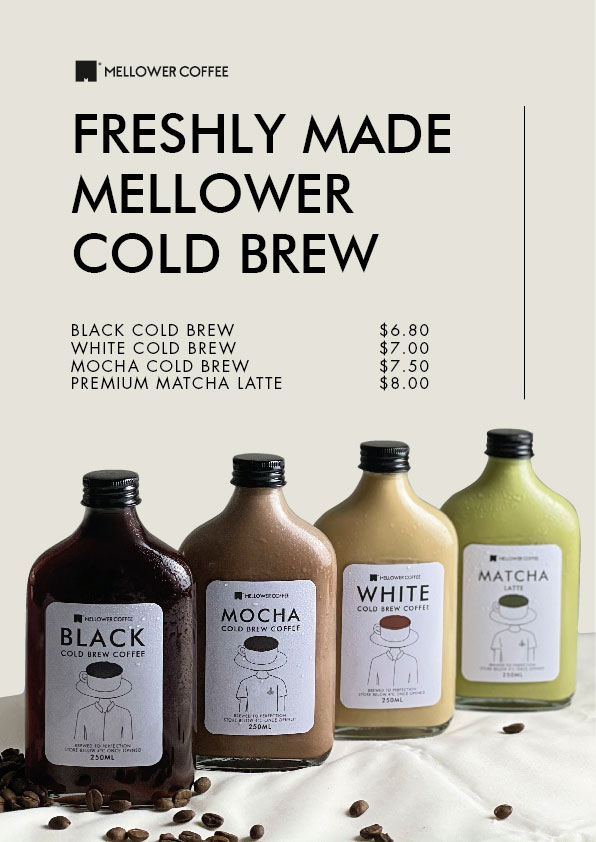 See Also : Greyhound Cafe Menu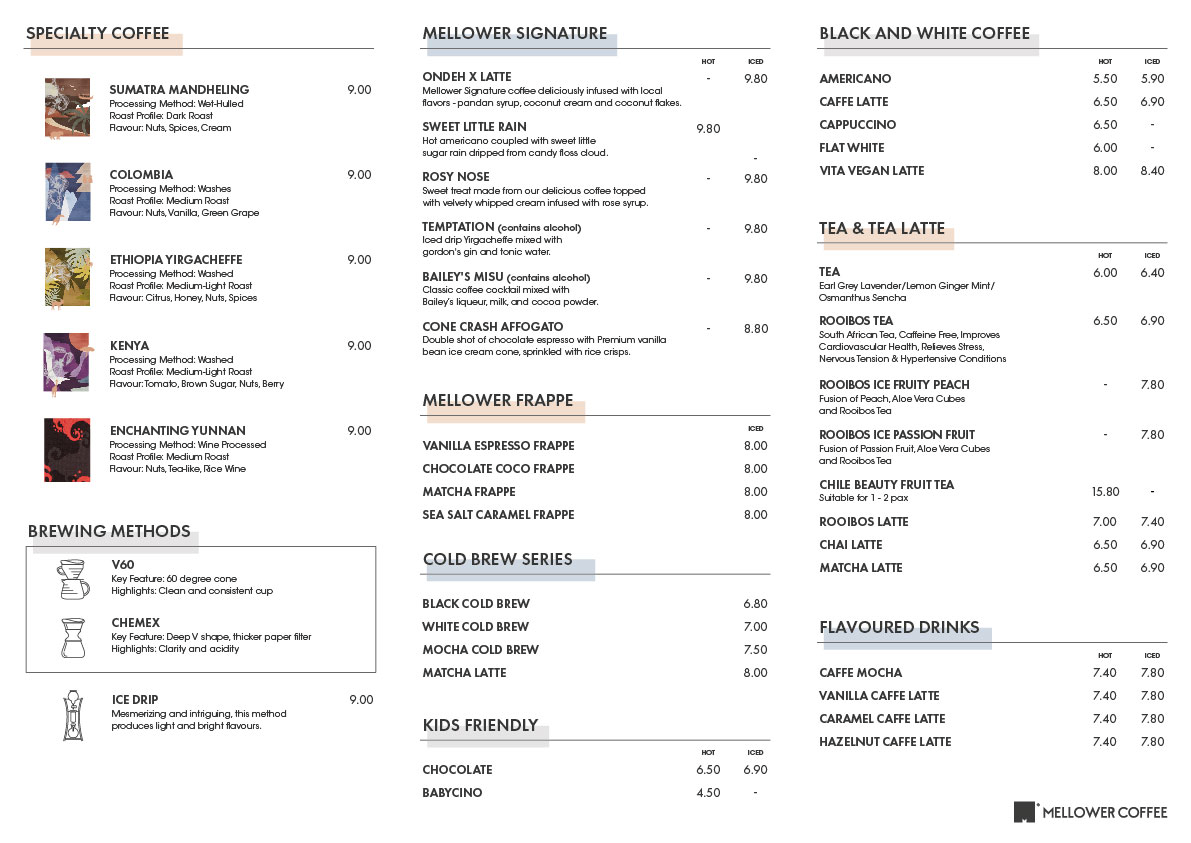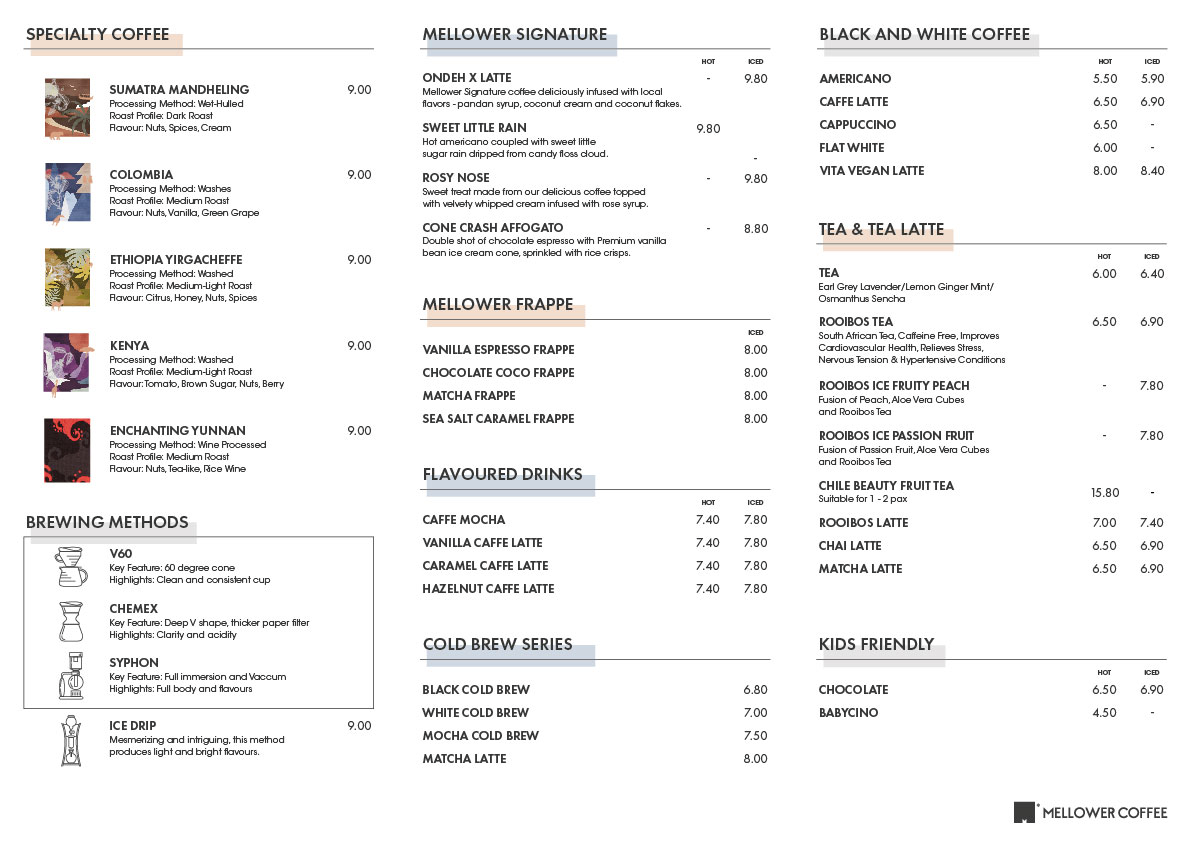 Mellower Coffee Address
Mellower coffee is a halal certified restaurant
---
Here is the official Facebook page of the restaurant: Mellower Coffee