Last Updated on May 2, 2023
Hello foodies, are you looking for the latest Kimly Zi Char menu prices? You have arrived at the right place then. We have uploaded their complete menu with updated prices. Prices are obtained from the official resources of Kimly group.
SG's Favorite Items of Kimly zi char menu are.
Kimly Homemade Tofu, Marmite Chicken Ball, 2x White Rice
Seafood Fried Rice

Prawns, sotong, sliced fish fried rice makes a very delicious combination!

Chicken Cube Fried Rice

Fried Chicken (bite-size) and fried rice

Curry Venison Rice

Kimly Zichar's sinful but damn good housemade curry, paired with 100% pure venison meat and rice.
Kimly Zi Char Menu 2023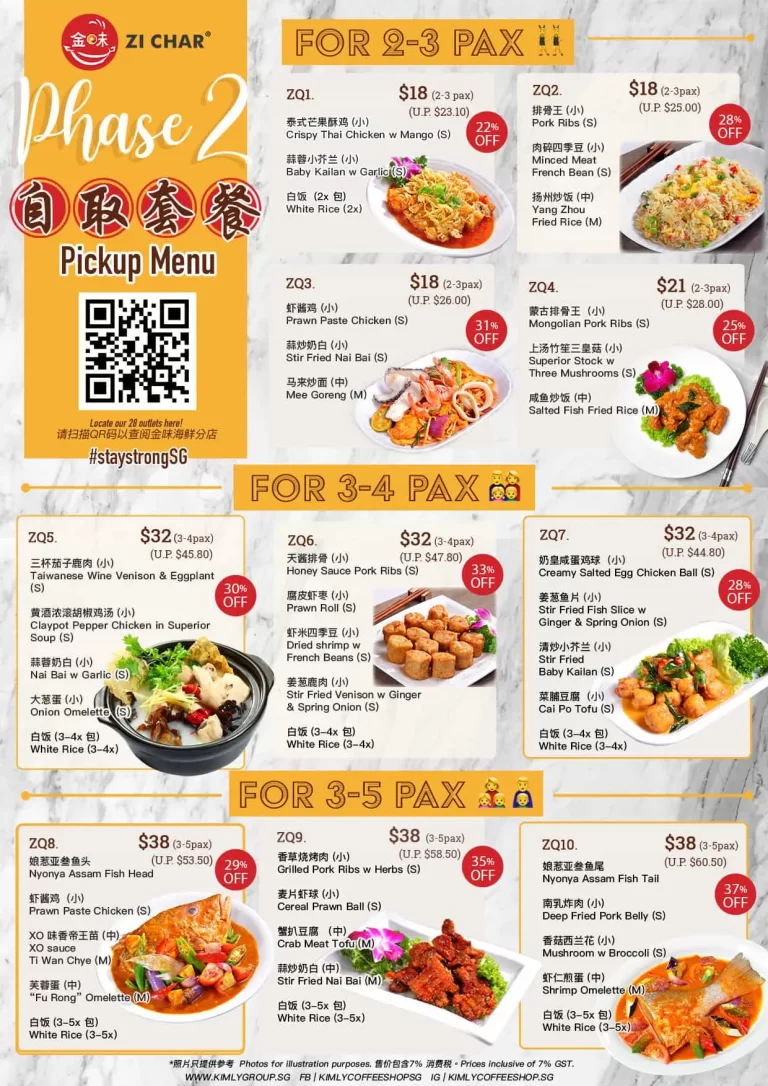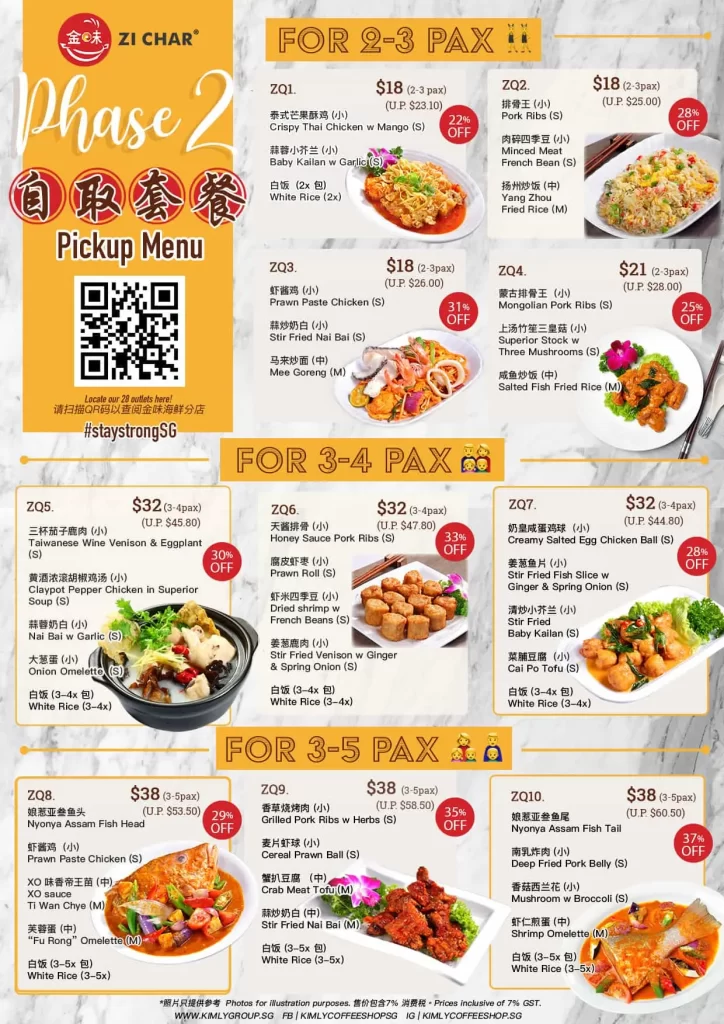 See Also : Ramen Nagi Menu
Kimly Zi Char serves Non Halal Food
Address
---
Here is the official website of the restaurant: Kimly Zi Char