Last Updated on May 2, 2023
Hello foodies, are you looking for Feng Shui Tang menu prices? You have arrived at the right place then. We have uploaded their complete menu with updated prices. Prices are taken from official resources of restaurant.
SG's favorite items of feng shui tang menu are.
Earl Grey Black Tea
Roasted Oolong Milk Tea
Jasmine Green Tea
Prime Green Bubble Milk Tea
Honey Roasted Oolong Tea
Feng Shui Tang Menu 2023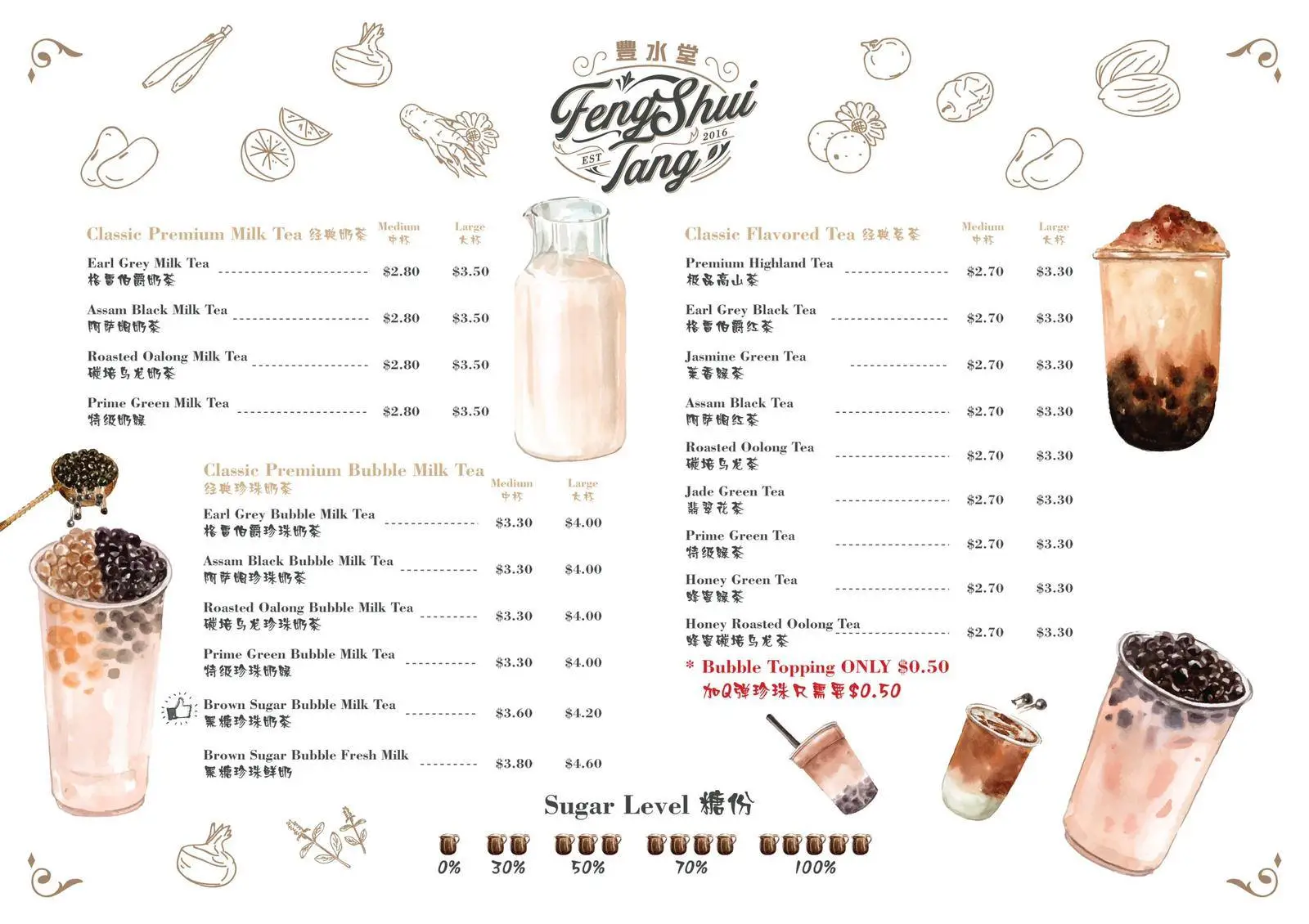 Feng Shui Tang Menu is Halal Certified
See Also : Pura Brasa Menu
---
Here is the official Facebook Page of the restaurant: Feng Shui Tang