Last Updated on May 2, 2023
Hello foodies, are you looking for the Cedele bakery menu prices? You have arrived at the right place then. We have uploaded their complete menu with pictures and updated prices. Prices are taken from the official sources of Cedele Bakery Cafe Singapore.
SG's Favorite Items of cedele bakery menu are.
Original Komby
Grinty Rosemelon
Erdinger Dunkel
Antipodes
Fish Coriander Pesto
Warm Apple Blueberry Crumble Tart.
CEDELE MENU 2023
Cedele Bakery Cafe Singapore menu can be categorized as Appetizers, Brunch, Pasta, Gourmet Burgers, Grills & Greens, Fresh Juices, Fruit Fizzes, Coffee, Housepour, Kombucha, Beers & Ciders, Organic Wellness Tea, Non Alcoholic, Signature Lassi, Plated desserts, Cakes & Ice Cream, & Ice Cream Shakes. Below is the complete Cedele Bakery Menu picture with price.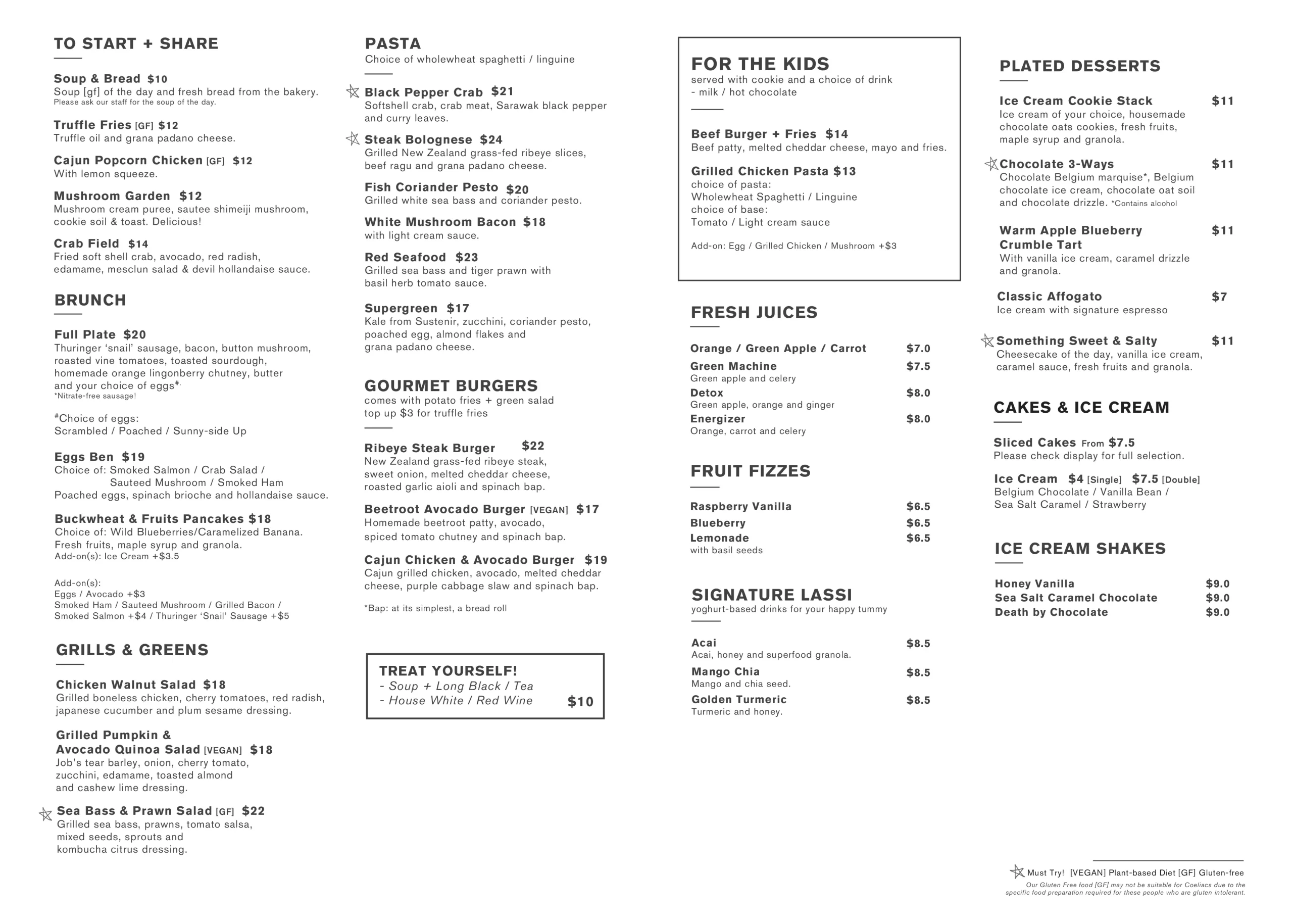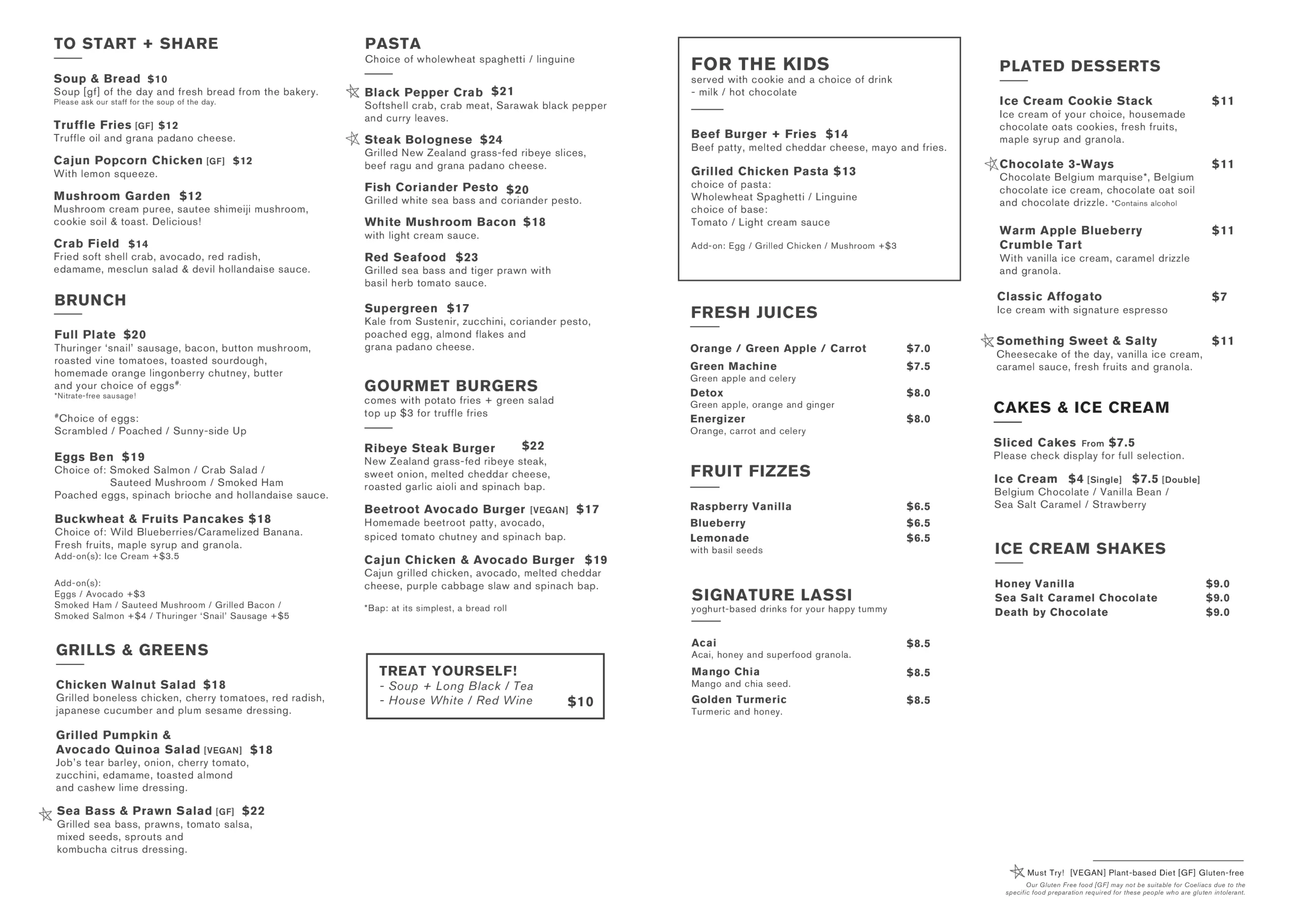 CEDELE WHOLECAKE MENU
MENU
PRICE
Carrot Walnut Cake
Our timeless signature and best-seller is one like no other, layered with cream cheese frosting
and liberally coated with chunky and crunchy raw walnuts.
SGD 71.00
Red Velvet Cake (Nut-free)
Red Velvet Cake (Nut-free)
SGD 71.00
Ondeh Ondeh Cake
Soft pandan & gula melaka cake layered with delicious coconut gula melaka filling & pandan curd,
finished with pandan frosting & desiccated coconut. Baked with organic unrefined sugar.
SGD 55.00
Real Dark Chocolate Cake
Decadently chocolatey incredibly moist, this dark chocolate cake is made with pure olive oil
& organic unrefined sugar, frosted with a velvety cream cheese chocolate fudge. Contains coffee.
SGD 55.00
CEDELE CAFE MENU – CAKE SLICES
| MENU | PRICE |
| --- | --- |
| Carrot Walnut Cake Slice | SGD 9.50 |
| Red Velvet Cake Slice | SGD 9.50 |
| Ondeh Ondeh Cake Slice | SGD 9.00 |
| Real Dark Chocolate Cake Slice | SGD 9.00 |
| Eggless Chocolate Truffle Cake | SGD 9.00 |
| Chocolate Belgian Marquise Slice | SGD 4.20 |
| Lemon Lust Slice | SGD 4.20 |
See Also : Chug Chug Menu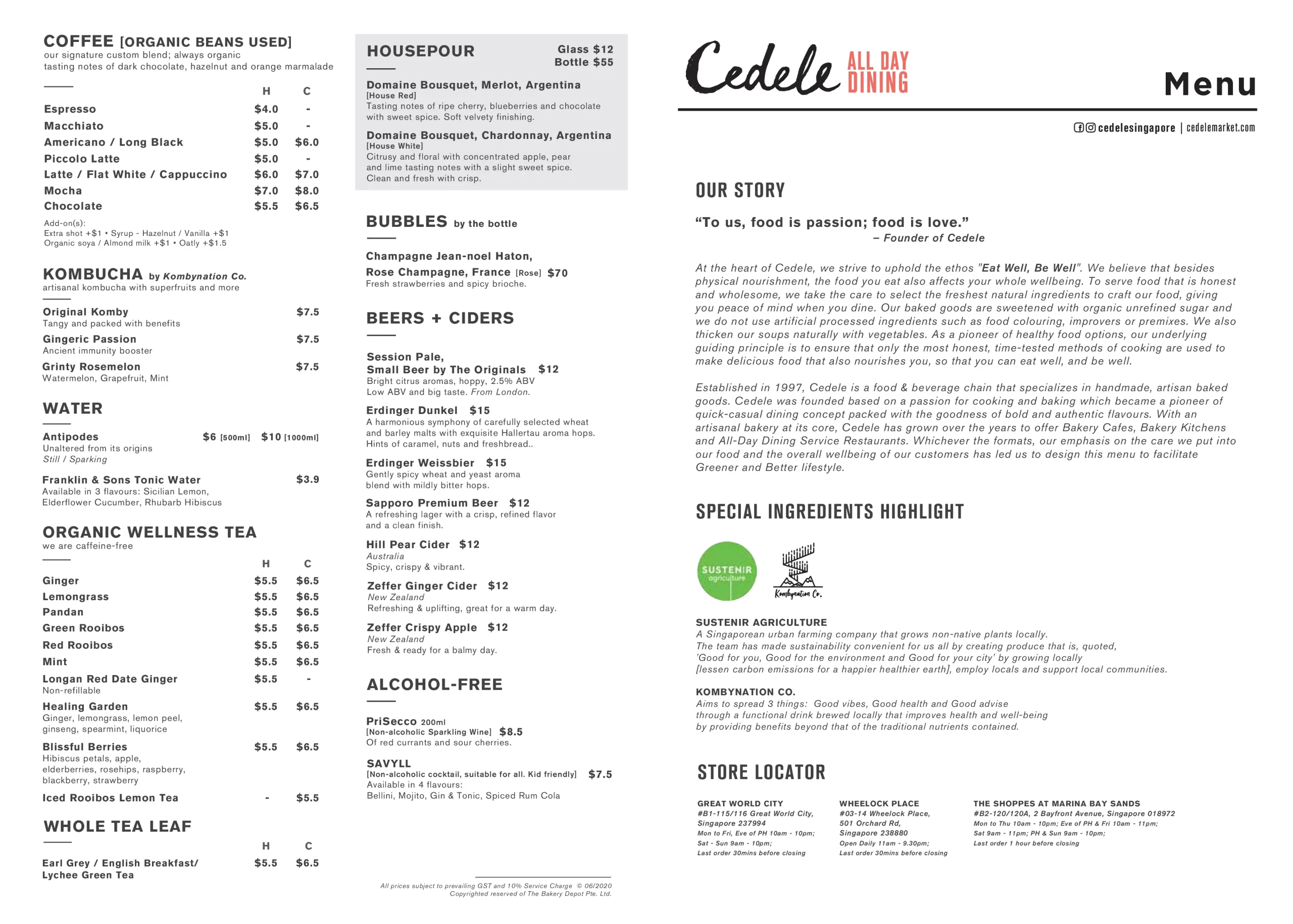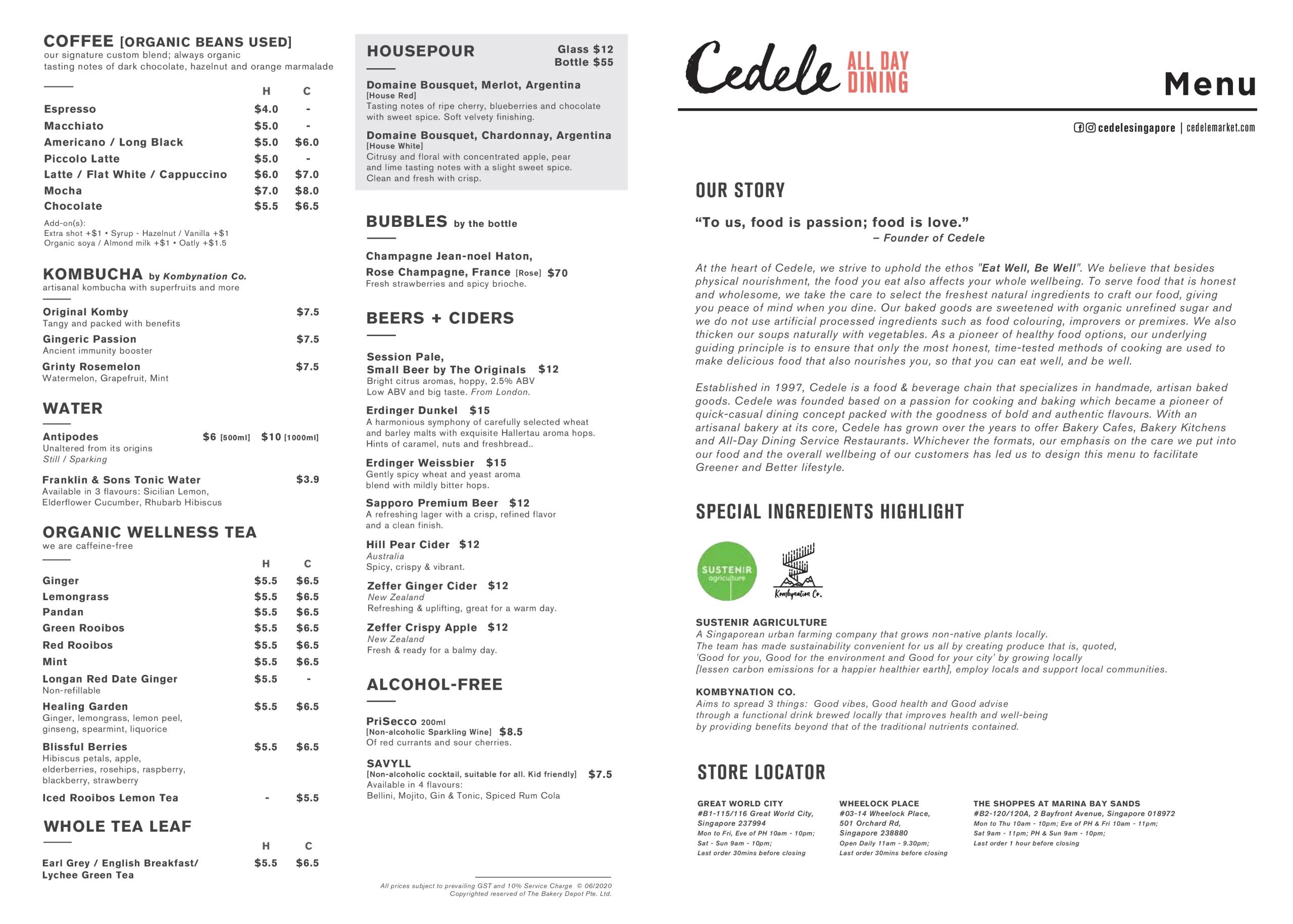 Is Cedele Halal?
No. They serve alcoholic beverages and for that reason cedele bakery cafe is not Halal.
Address
All the images and prices are taken from the following official sources of Cedel Bakery Cafe Singapore.