The Best Omakase Restaurants in Singapore
Hey, food explorers! If you have a liking for exquisite Japanese cuisine, Singapore's omakase scene is a treasure trove waiting to be discovered.
Join me on a culinary escapade as we unravel the best omakase restaurants in Singapore, where each dish is a carefully crafted masterpiece that'll transport you to the heart of Japan.
Top 10 Omakase Hotspots in Singapore
Embark on this delightful journey to uncover the top 10 omakase hotspots in Singapore:
Ki-sho
Tatsuya
Sushi Kimura
Teppei Japanese Restaurant
Jun Omakase
Rakuya
Shoukouwa Restaurant
Hana-hana Japanese Restaurant
Kaunta Singapore
Ryo Sushi
Ki-sho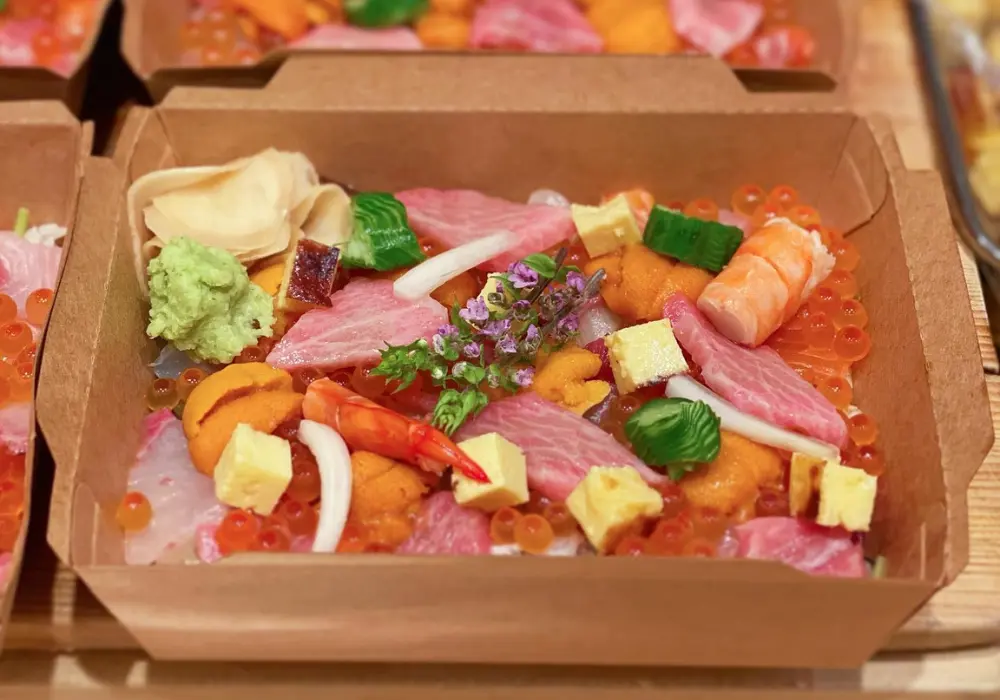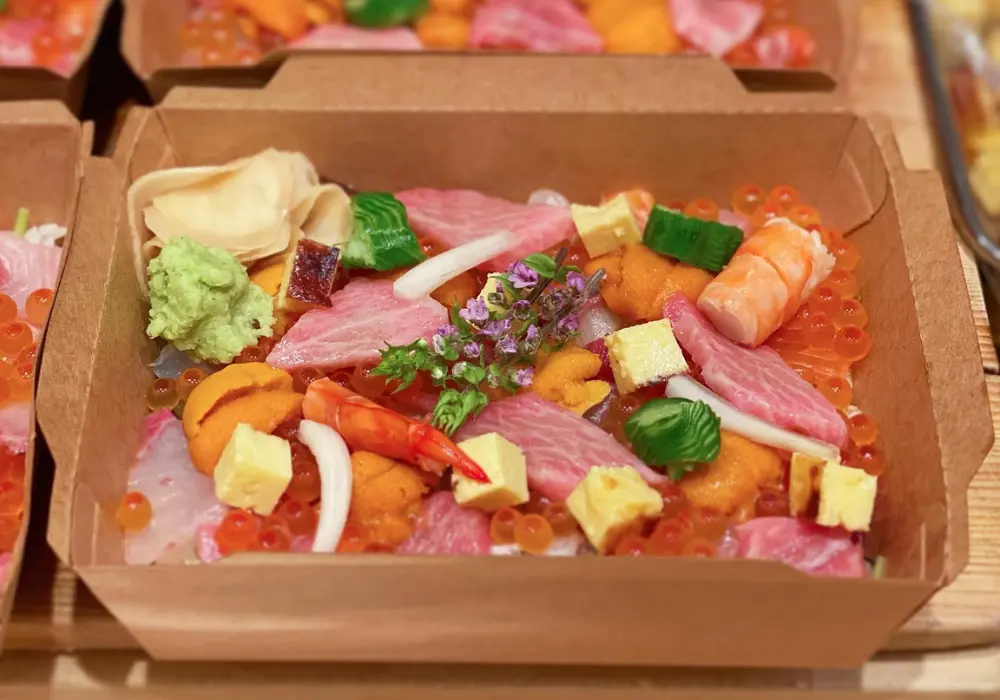 Ki-sho feels like being in a calm Japanese garden. The food is like a beautiful poem, and each dish is like an artist's brushstroke in a masterpiece.
The whole experience is like a graceful dance of flavors, especially the sushi. The place itself adds to the calm feeling, making it a peaceful escape right in the middle of Singapore. 🌸🍣
Google ratings: 4.7
Location: 29 Scotts Rd, Singapore 228224
My Thought:
Ki-sho's special meal was like a concert of flavors. The sushi was like tasty little stars. There was this one with super tender toro that I'll always remember. Seriously, it was like eating a work of art!
Tatsuya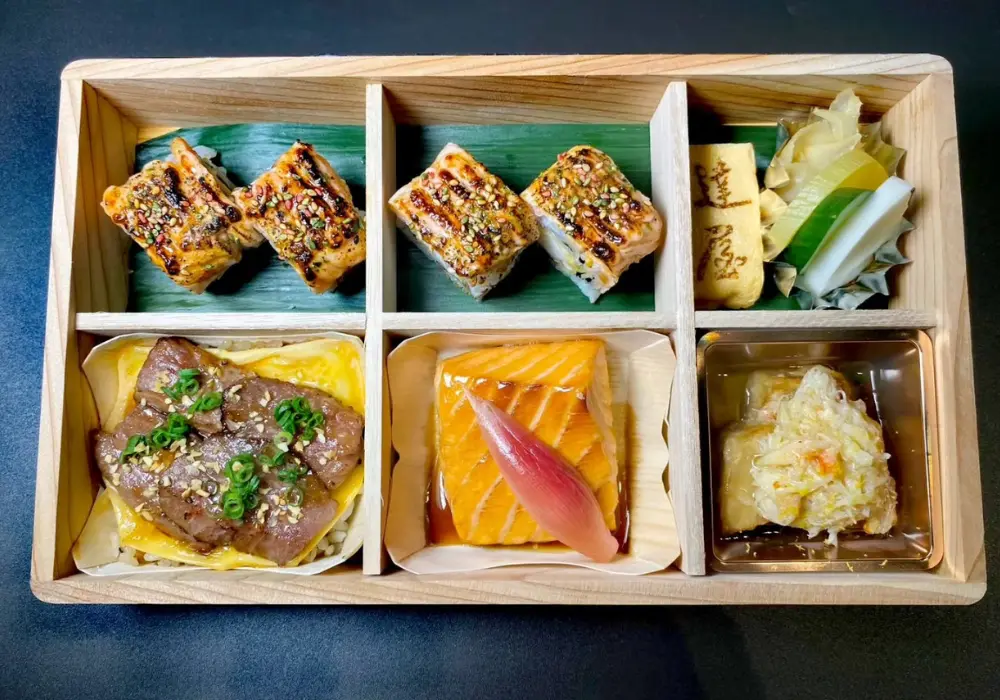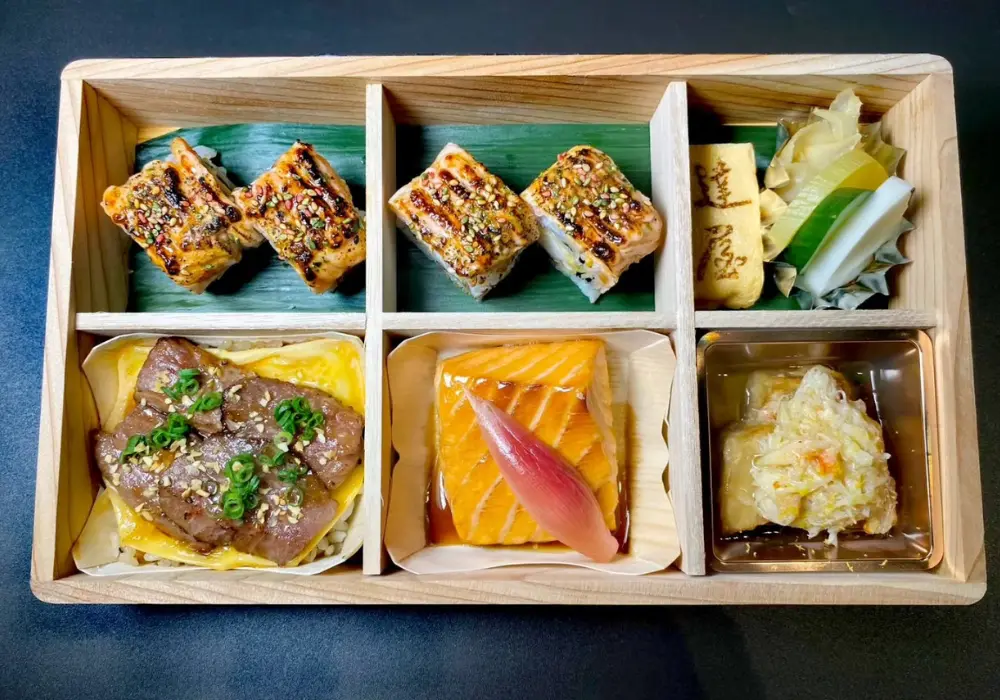 Tatsuya is where I fell in love with sushi. The chef makes eating feel like a special journey for your senses. The place has a simple style that lets the sushi shine bright.
Every piece of sushi shows how much care and skill the chef puts into it. It's a spot where simple things taste incredibly good. 🍣❤️
Google ratings: 4.6
Location: 22 Scotts Rd, Singapore 228221
My Thought:
Tatsuya's sushi meal was a dream for someone like me who loves sushi. Every piece was like a story, so fresh and delicate. The one with torched otoro was like a delicious surprise – the smoky taste was amazing.
Sushi Kimura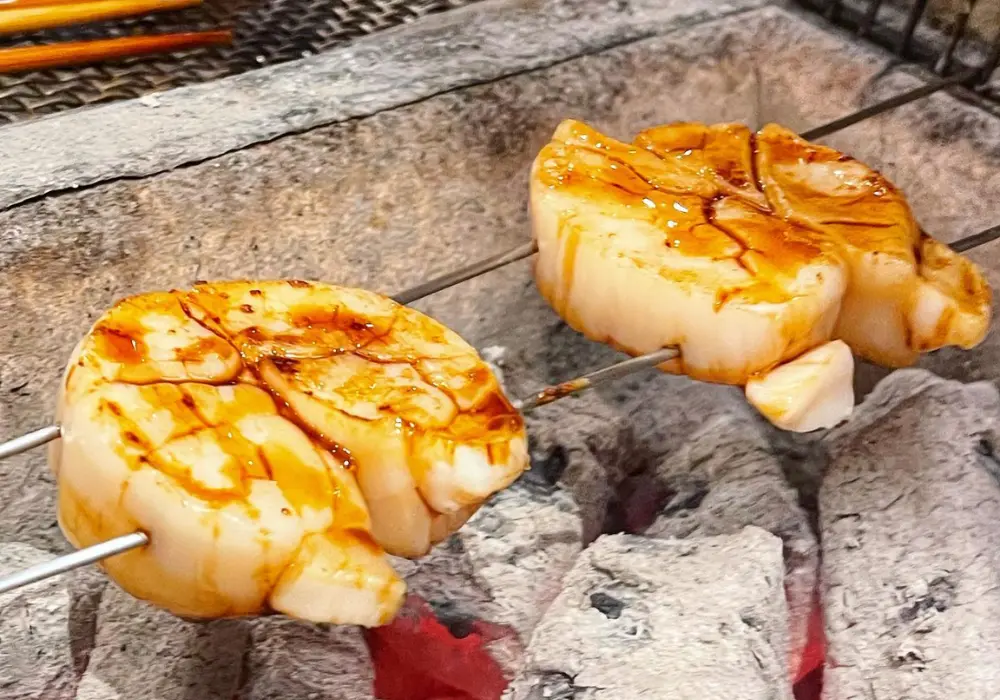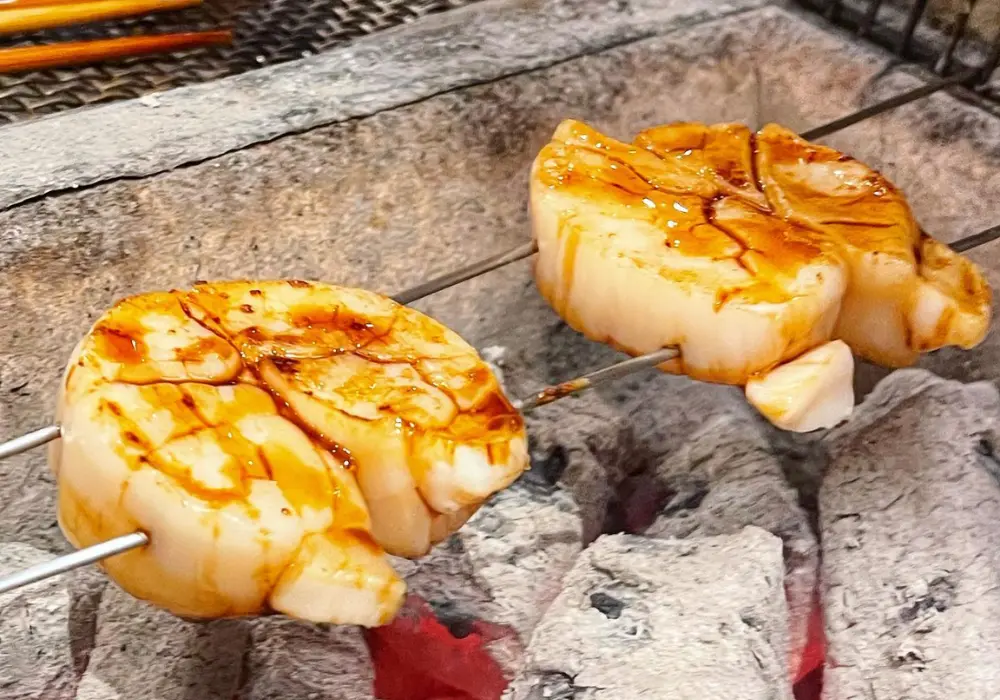 Sushi Kimura feels like a trip to Japan right here in Singapore. Everything, from the cozy wooden inside to the gentle flavors of the food, is authentically Japanese.
The chef really cares about traditional Japanese cooking, and you can taste it in every bite. If you want a true taste of Japan, this is the place to be. 🍣
Google ratings: 4.6
Location: 390 Orchard Rd, #01-07, Singapore 238871
My Thought:
Sushi Kimura felt like a trip to Japan. The chef's way with the ingredients was like a taste of tradition. I loved the grilled kinmedai; it had this perfect char that made it super tasty.
Teppei Japanese Restaurant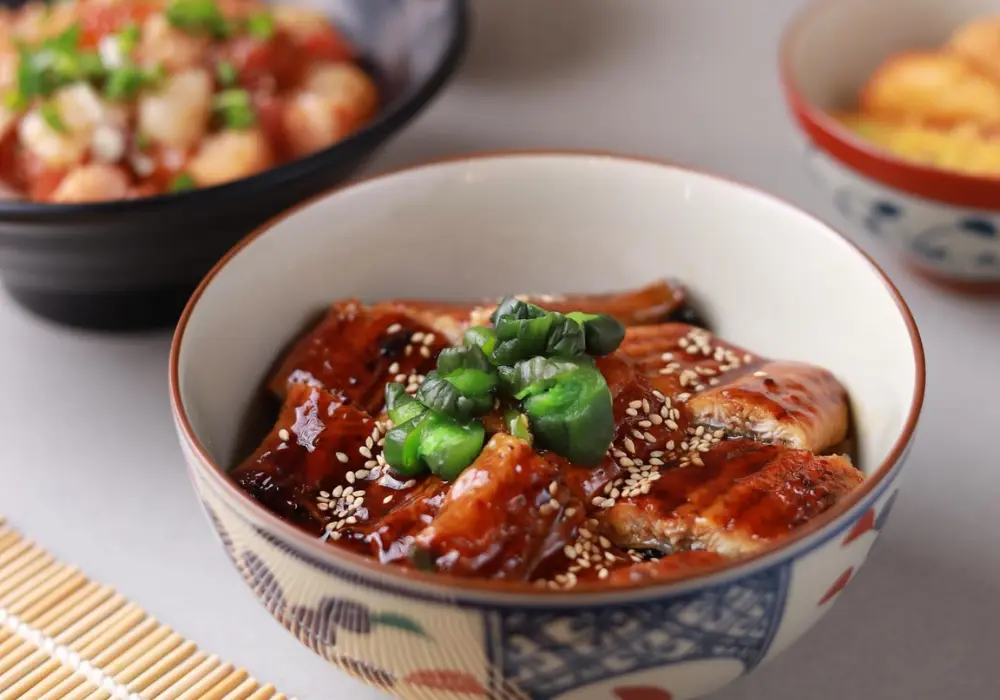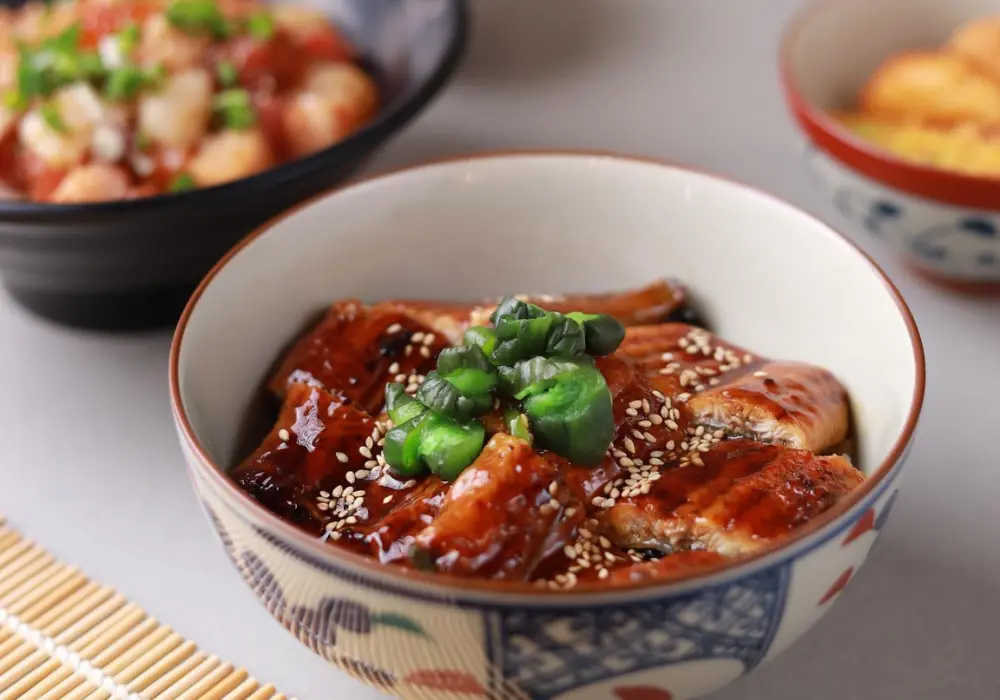 Teppei Japanese Restaurant is where I love to go for a fun omakase time. It's lively, like a busy izakaya, and the chef's energy is catching, just like the freshness of the ingredients.
The omakase menu is like a wild ride of different flavors. The place has a chill vibe, making it the perfect spot for a casual and exciting dining adventure. 🍣🎢
Google ratings: 4.5
Location: 1 Tras Link, #01-18 Orchid Hotel Singapore, Singapore 078867
My Thought:
Teppei's omakase was like a fun food carnival. The chef's excitement was contagious, and every bite had something cool going on. From fresh uni to a spicy kick from wasabi, it was a tasty adventure.
Jun Omakase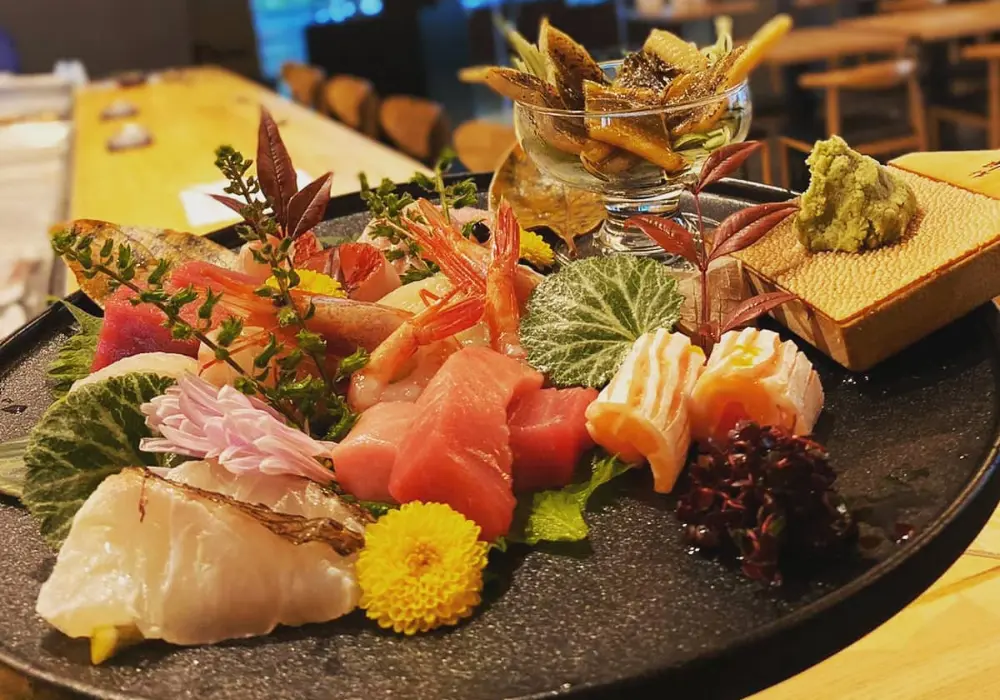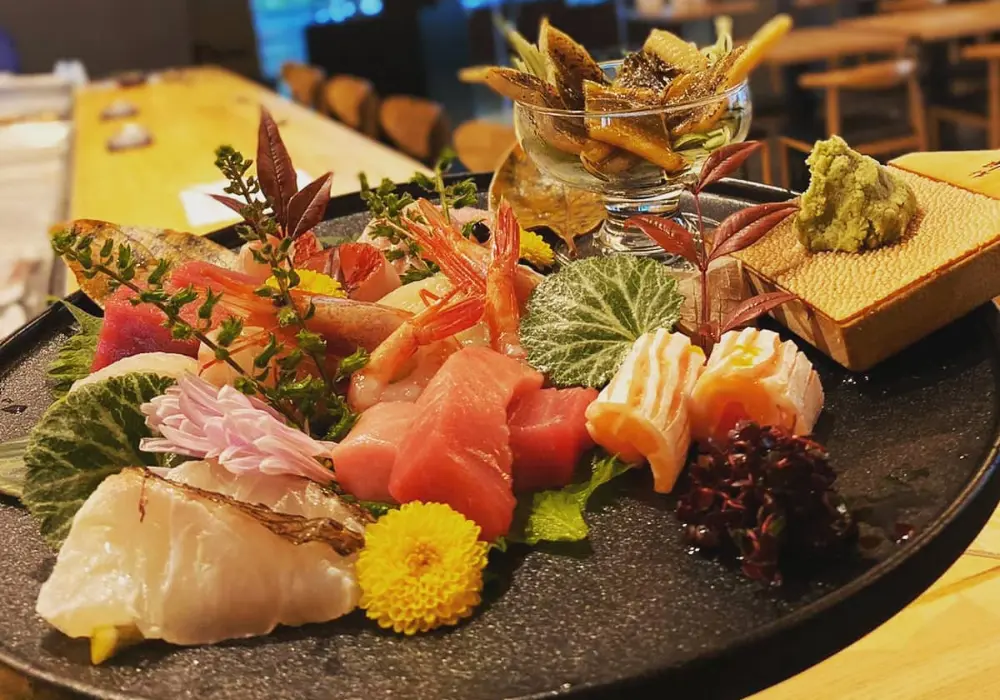 Jun Omakase is where I found the joy of tasty surprises. The chef there is super creative, and every course is like opening a yummy present.
The cozy setting makes it feel personal, like you're not just eating, but sharing a connection with the chef's culinary skills. It's a special place where the food is both a treat and an art. 🎁🍣
Google ratings: 4.5
Location: 3 Church St, #01-01 Samsung Hub, Singapore 049483
My Thought:
Jun Omakase was full of surprises! The chef's creativity made every course special. The uni-topped aburi sushi was like a flavor explosion. I still think about how delicious it was.
See Also: Best Milkshakes in Singapore
Rakuya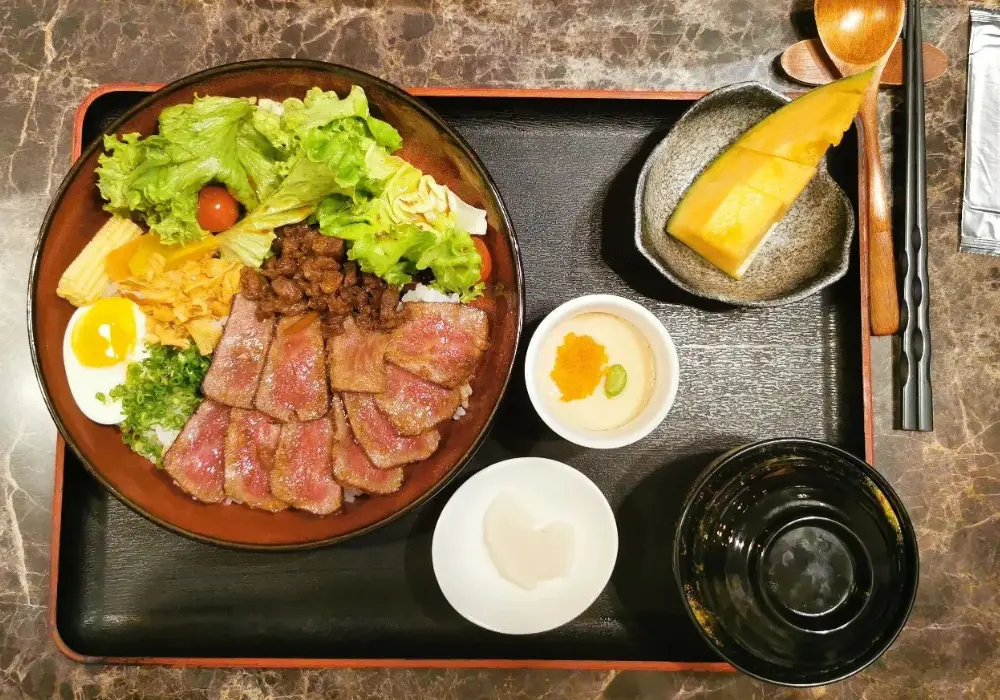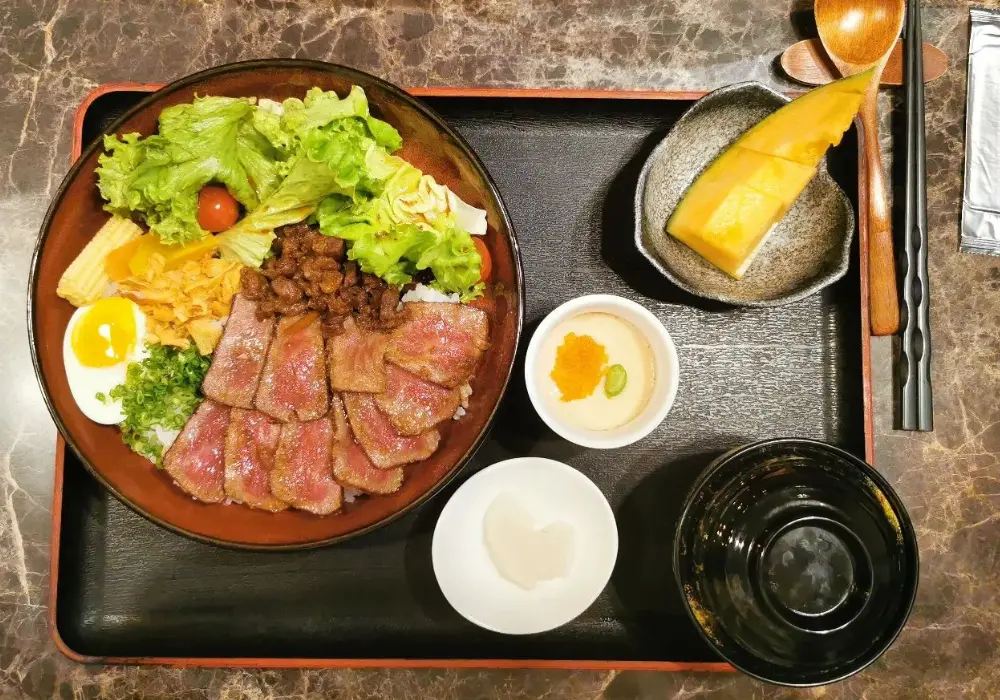 Rakuya is a bit like a food oasis, where each dish is like a breath of fresh Japanese air. The place has this mix of modern and cozy vibes, making the omakase experience super enjoyable.
The chef knows how to mix textures and flavors, making every visit a tasty escape. After leaving, you'll probably be wanting more of those delicious flavors. 🌬️🍣
Google ratings: 4.5
Location: 25 Mohamed Sultan Rd, Singapore 238969
My Thought:
Rakuya's omakase was like a breath of fresh air. The chef's creativity showed in every dish. Those oysters with uni and caviar were so fancy and delicious – a bit like a party in my mouth!
Shoukouwa Restaurant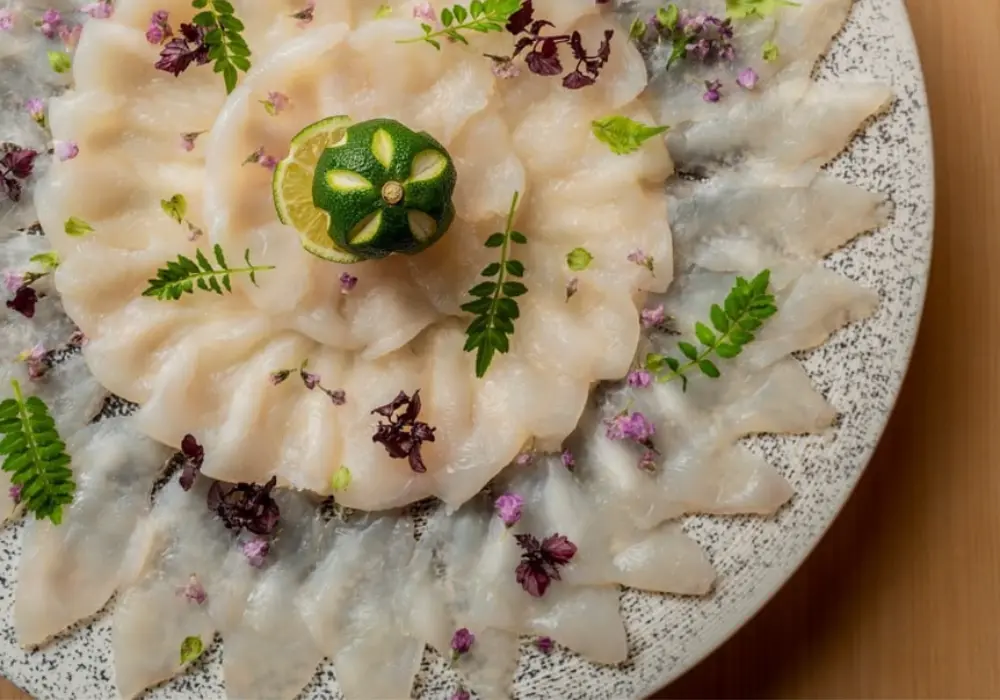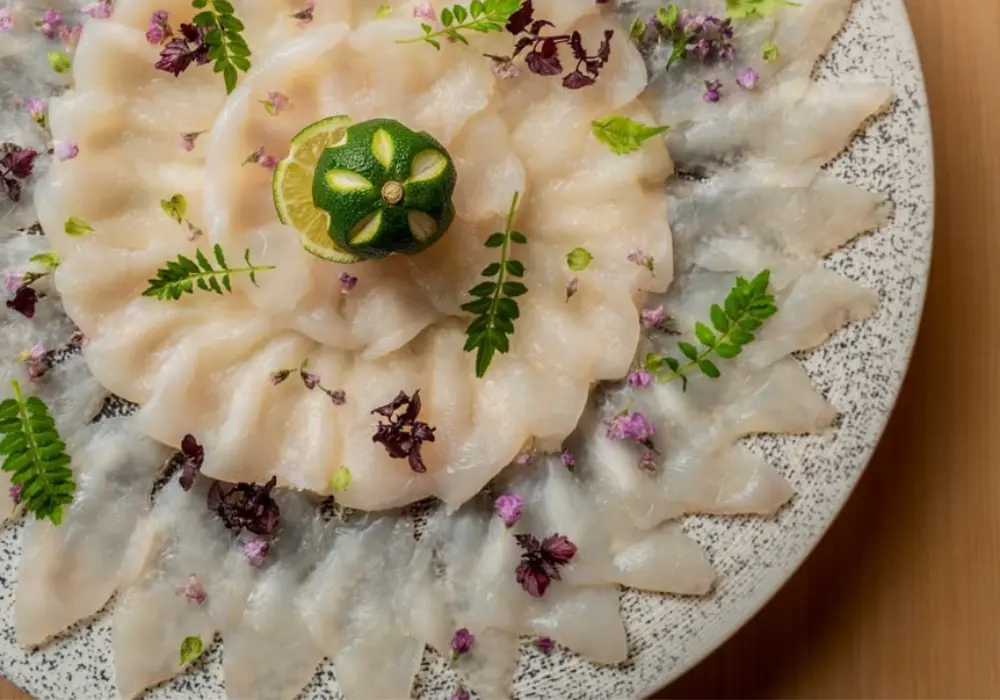 Shoukouwa is like a small taste of Japan in every bite. The food feels like a cozy hug of real Japanese cooking. The menu takes you through the seasons, and the way they make the food looks like art you can eat. It's a place where you can really feel Japan in what you're eating. 🍣🎨
Google ratings: 4.5
Location: 1 Fullerton Rd, #02-02A One Fullerton, Singapore 049213
My Thought:
Shoukouwa was like a journey through the seasons. The chef paid so much attention to detail. The torched wagyu sushi was a special moment – it tasted like something out of a fancy food magazine.
Hana-hana Japanese Restaurant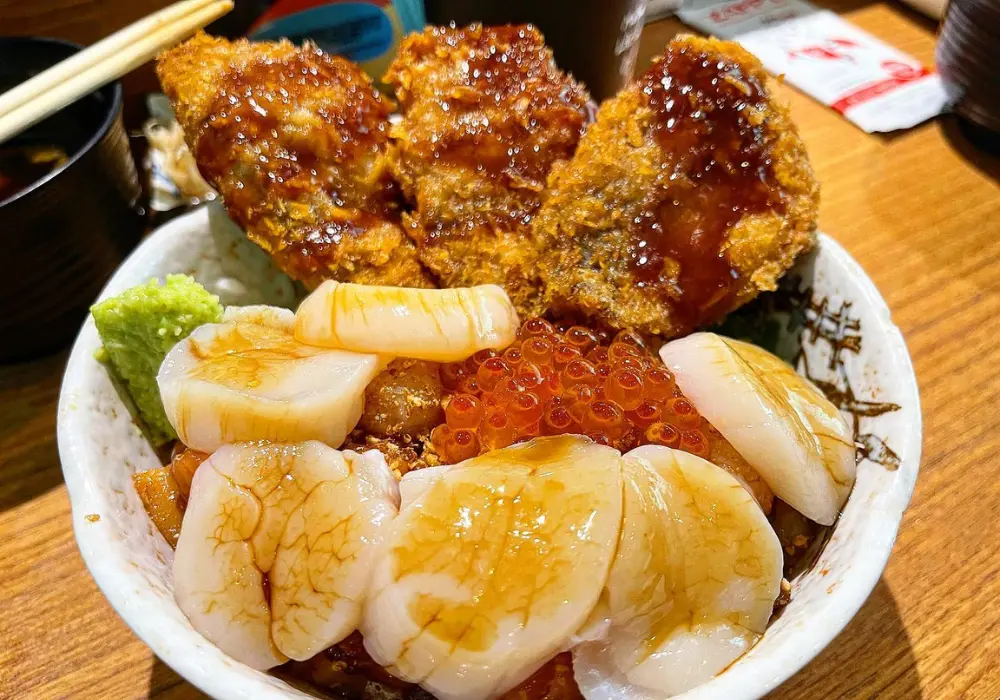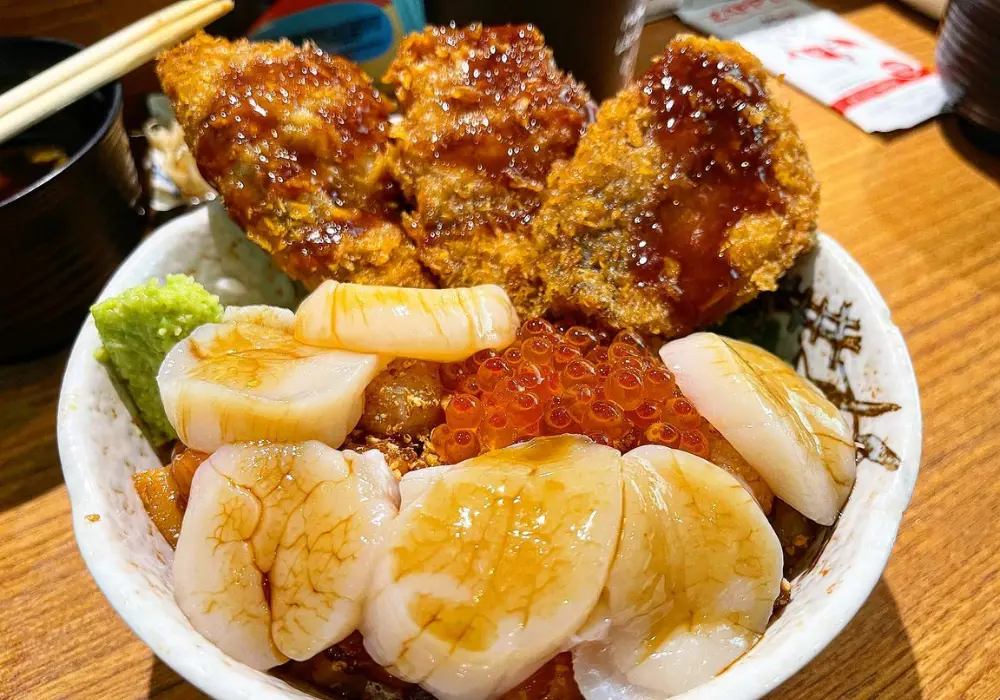 Hana-hana is like a secret treasure where simple and fancy things come together. The outside might not look like much, but inside, you find amazing flavors.
The chef really cares about old-school Japanese cooking, and you can taste it in everything. It's a spot where you can enjoy the real taste of Japan. 🌟🍣
Google ratings: 4.3
Location: 1 Tras Link, #01-17 Orchid Hotel Singapore, Singapore 078867
My Thought:
Hana-hana's omakase was simple and fancy at the same time. The chef surprised me with every course. The ankimo with ponzu sauce was creamy and rich – I didn't know fish liver could taste so good!
Kaunta Singapore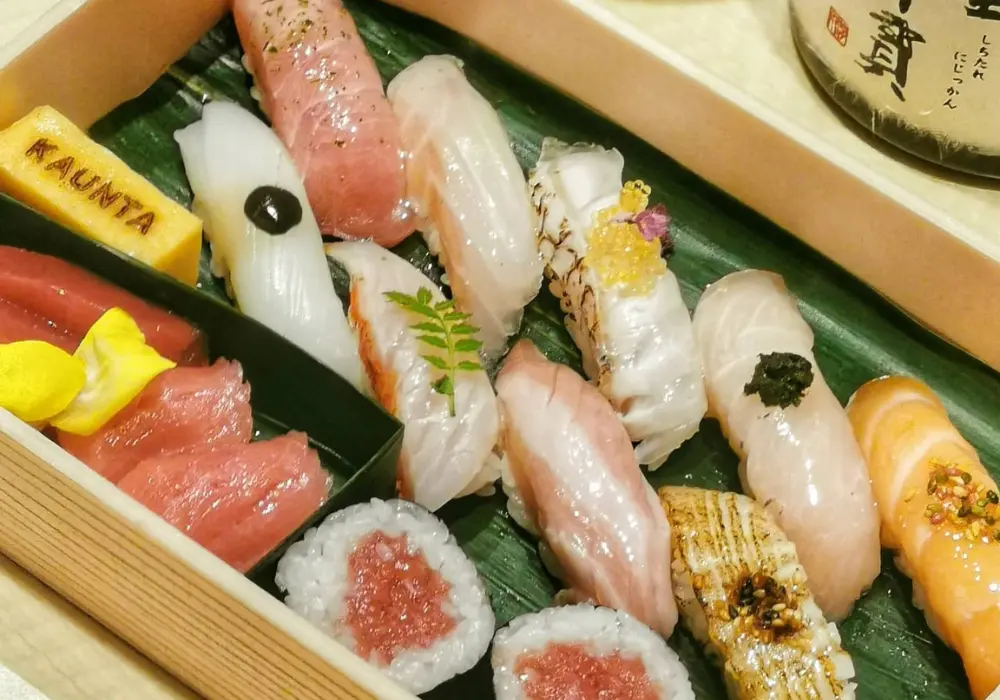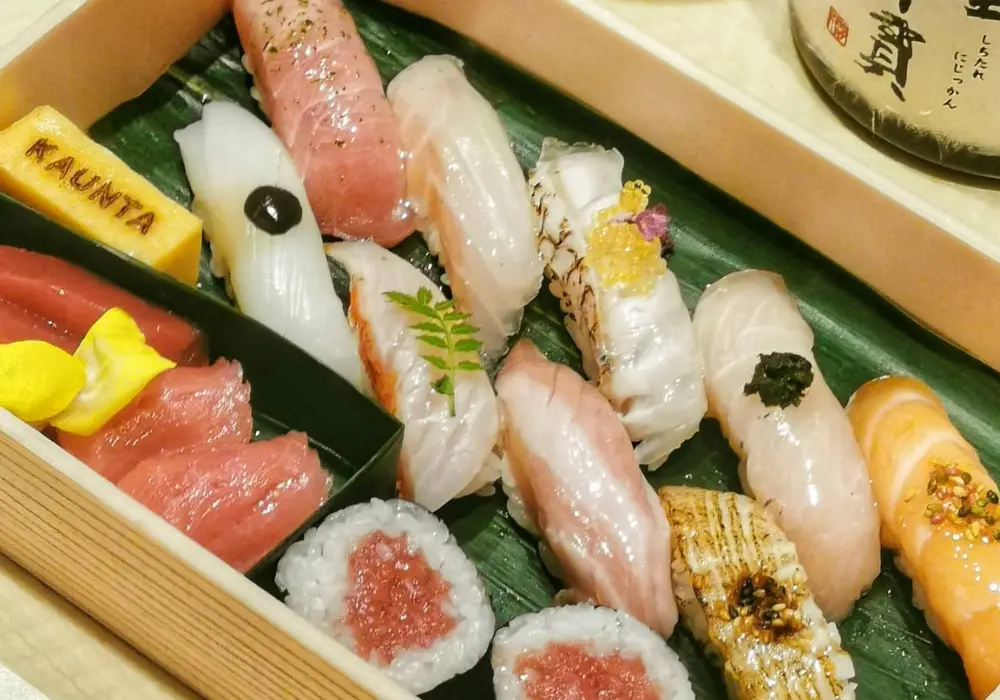 Kaunta is a bit like a hidden door to Tokyo but in Singapore. It's chill and lively, making the sushi experience really fun.
You get to enjoy super well-made sushi without anything fancy – just the pure joy of delicious Japanese flavors. It's a cool spot for a tasty time. 🚪🍣😊
Google ratings: 4.3
Location: 11 Kee Seng St, #01-12, Onze 089218
My Thought:
Kaunta's omakase felt like a relaxed sushi party. The casual vibe didn't take away from the freshness. The chef's choice sashimi platter was like a mix of flavors and textures – really good stuff.
Ryo Sushi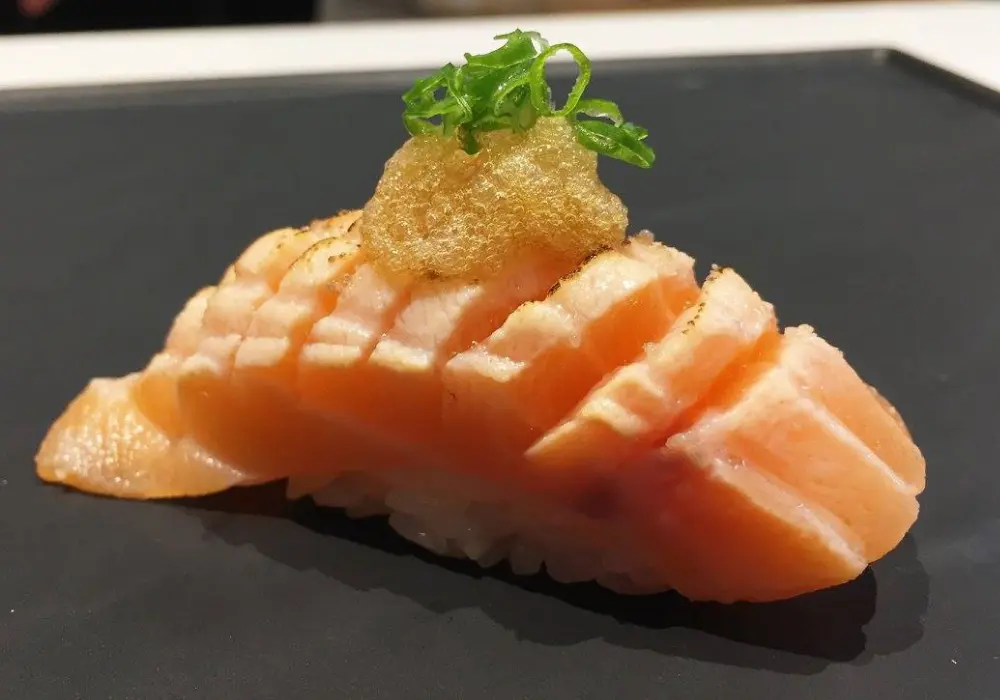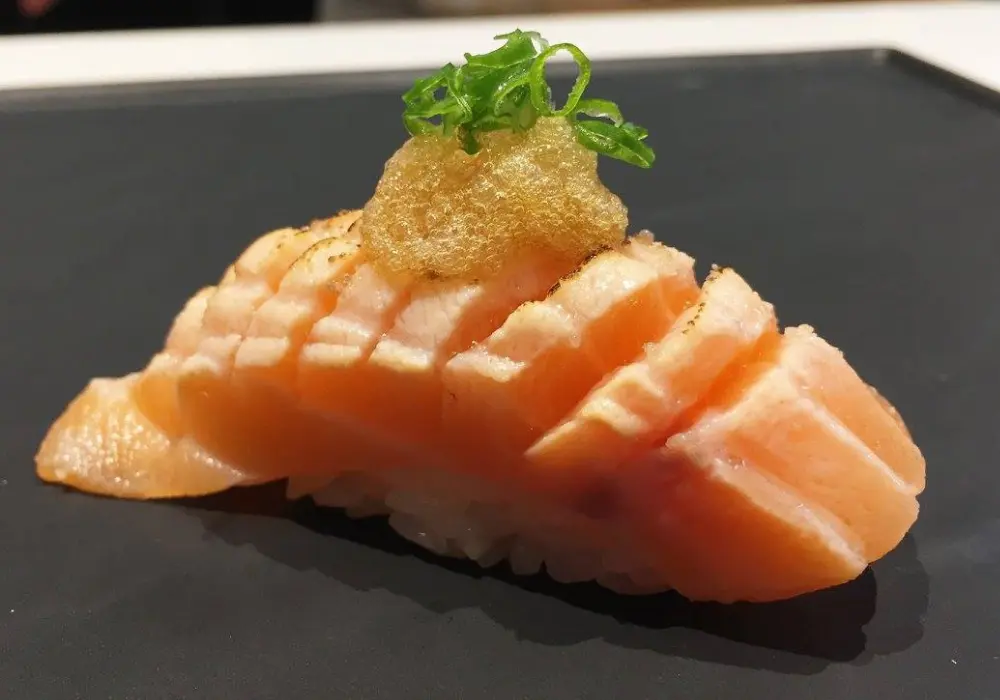 Ryo Sushi is where I always go for awesome sushi. The chef really loves making it, and you can see it in every piece. Eating their omakase is like listening to a carefully chosen playlist.
Each bite is like a musical note that adds to the tasty tune of different flavors. It's a special place for delicious sushi. 🍣🎶😊
Google ratings: 4.2
Location: 1 Tras Link, #01-06 Orchid Hotel, 078867
My Thought:
Ryo Sushi's sushi adventure was like going through a sushi dream. The chef's skill was clear in every cut. The toro hand roll was like a tasty combo of creamy and crispy – I could eat that all day!
These meals weren't just food; they were like stories on a plate that I'll remember for a long time. 🍣😊
In Conclusion
As I reflect on these omakase adventures, I can't help but appreciate the diversity and excellence in Singapore's culinary landscape.
So, here's to the best omakase in Singapore – a gastronomic journey that promises to elevate your dining experience to new heights! 🍣✨