Last Updated on May 2, 2023
Hello western food lovers, are you looking for the Belo cafe & pizza bar Singapore menu 2023? you have reached your destination then, as we have uploaded the latest menu with updated prices. Prices are taken from the restaurant outlet.
Personally I like their prawn salad that is made of char grilled prawns mixed greens with goma dressing & fish & chips. Below is the complete Belo cafe & pizza bar menu.
Belo Cafe Singapore Menu 2023
STARTERS & SALADS
| MENU | PRICE |
| --- | --- |
| Truffle Fries | SGD 13.00 |
| Mushroom Soup | SGD 8.50 |
| Prawn Salad | SGD 17.00 |
| Spam Fries | SGD 11.00 |
| Caesar Salad | SGD 14.00 |
| BBQ Spicy Wings | SGD 13.00 |
| Burrata with Arugula Salad | SGD 19.00 |
BELO CAFE & PIZZA BAR MAINS MENU
| MENU | PRICE |
| --- | --- |
| Wild Mix Mushrooms Risotto | SGD 20.00 |
| Duck Confit | SGD 24.00 |
| Fish & Chips | SGD 24.00 |
| Lamb Shank | SGD 27.00 |
| Short Rib | SGD 30.00 |
BELO CAFE BURGERS MENU
| MENU | PRICE |
| --- | --- |
| Wagyu Burger (Medium/Well-done) | SGD 26.00 |
| Pan-Seared Chicken Burger | SGD 21.00 |
| Ultimate Chicken Burger | SGD 21.00 |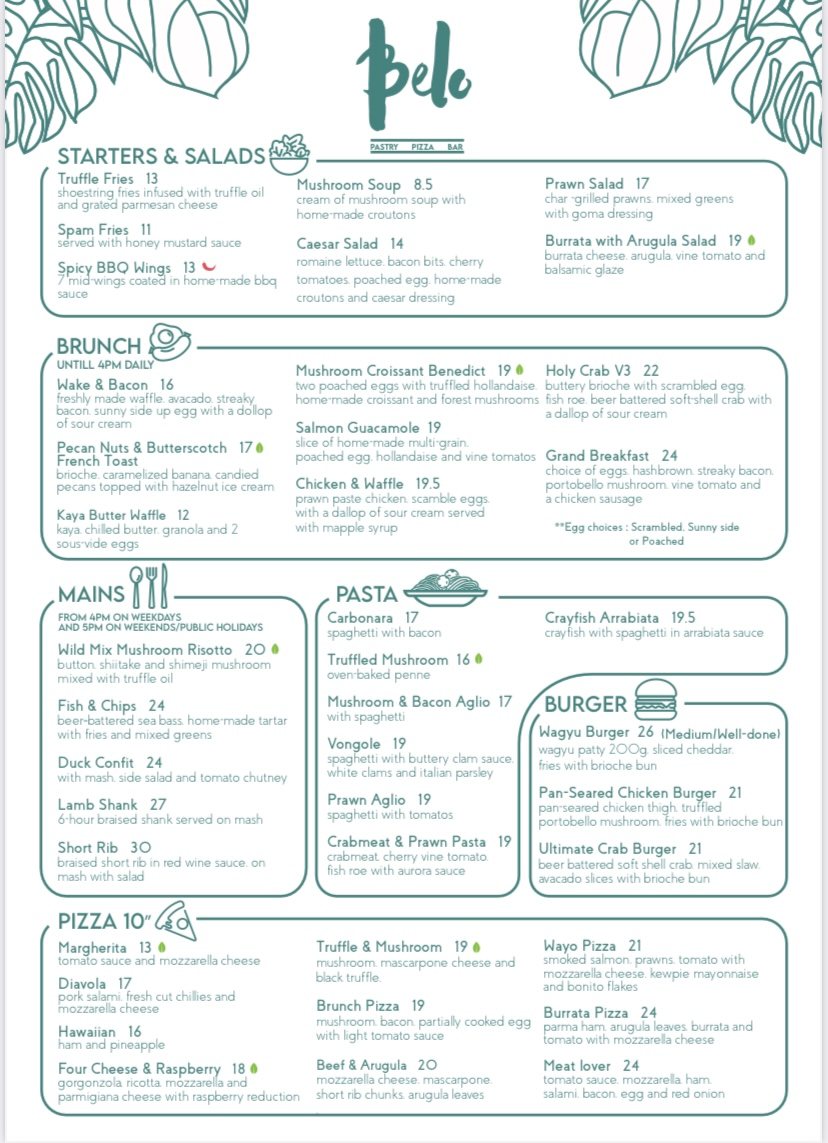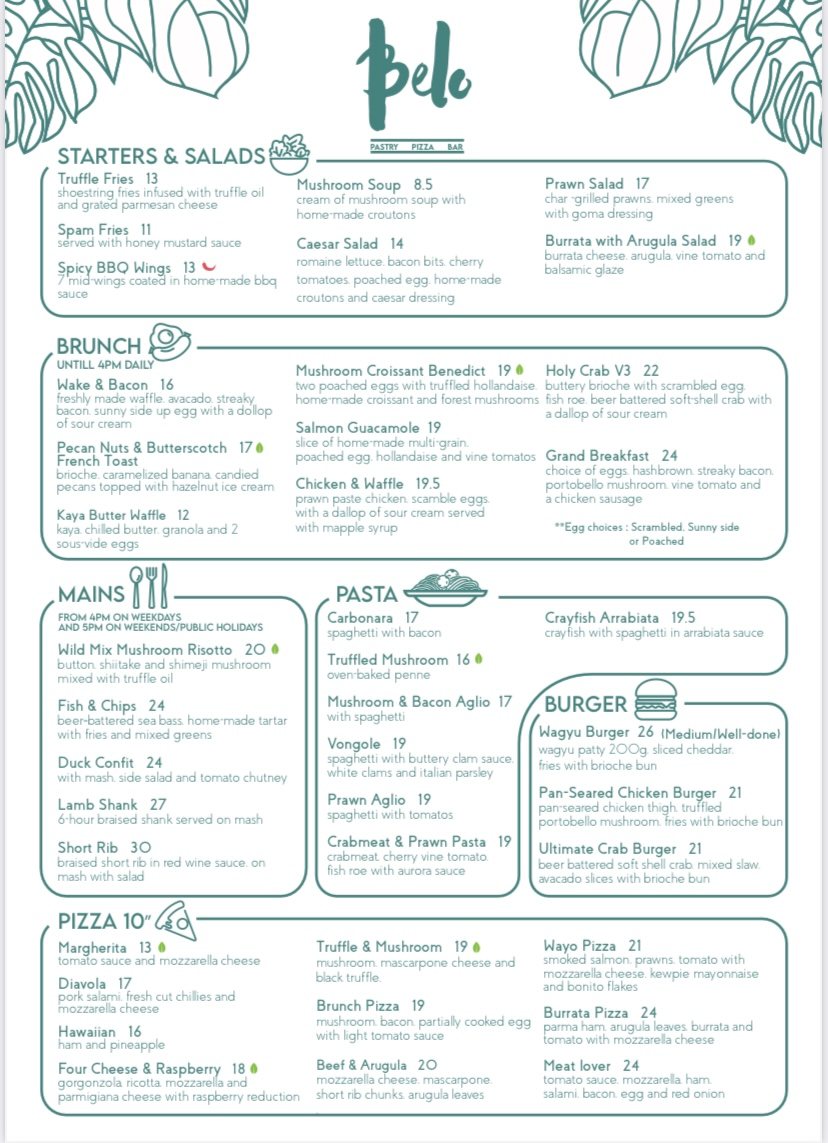 BELO CAFE & PIZZA BAR PASTA's
| MENU | PRICE |
| --- | --- |
| Carbonara | SGD 17.00 |
| Truffled Mushroom Pasta | SGD 16.00 |
| Mushroom & Bacon Aglio | SGD 17.00 |
| Vongo Pasta | SGD 19.00 |
| Prawn Aglio | SGD 19.00 |
| Crabmeat & Prawn Pasta | SGD 19.00 |
| Crayfish Arrabiata | SGD 19.00 |
BELO CAFE PIZZA MENU
| MENU | PRICE |
| --- | --- |
| Margherita | SGD 13.00 |
| Hawaiaan | SGD 16.00 |
| Diavola | SGD 17.00 |
| Four Cheese & Raspberry | SGD 18.00 |
| Truffle & Mushroom Cheese | SGD 19.00 |
| Brunch Pizza | SGD 19.00 |
| Meat Lover | SGD 24.00 |
| Burrata Pizza | SGD 24.00 |
| Wayo Pizza | SGD 21.00 |
| Beef & Arugula | SGD 20.00 |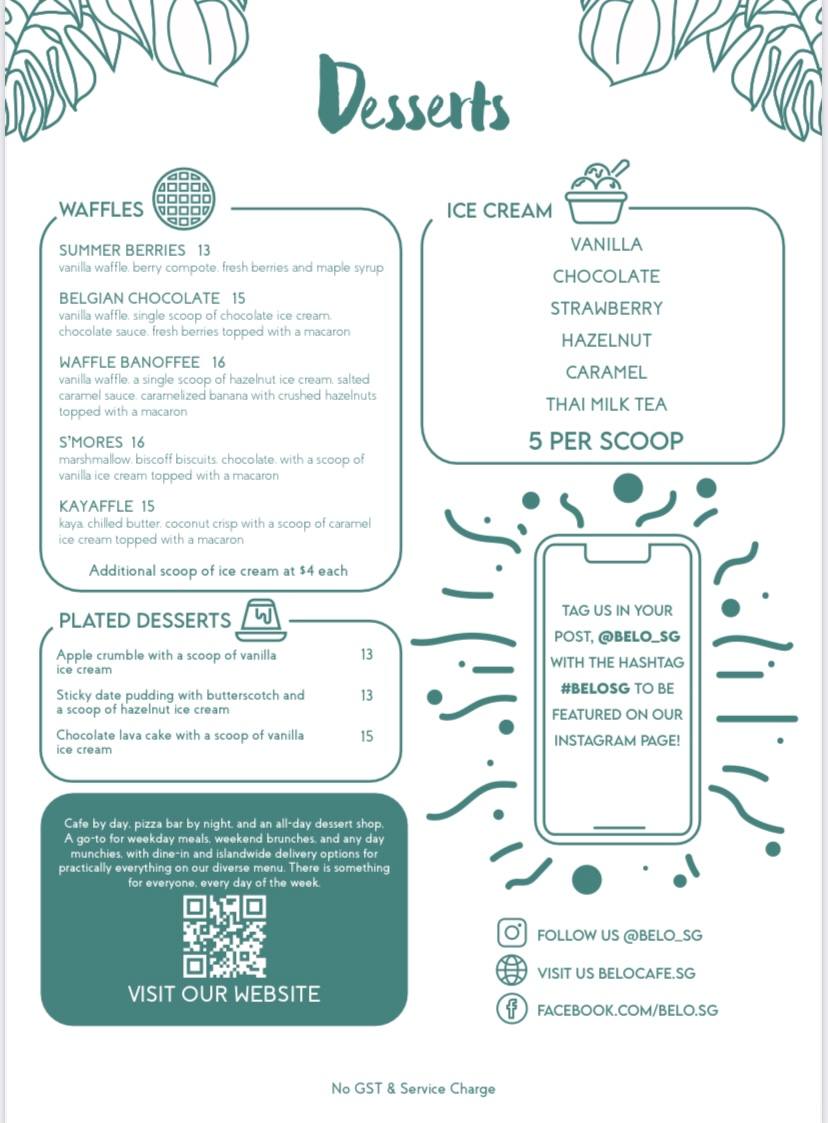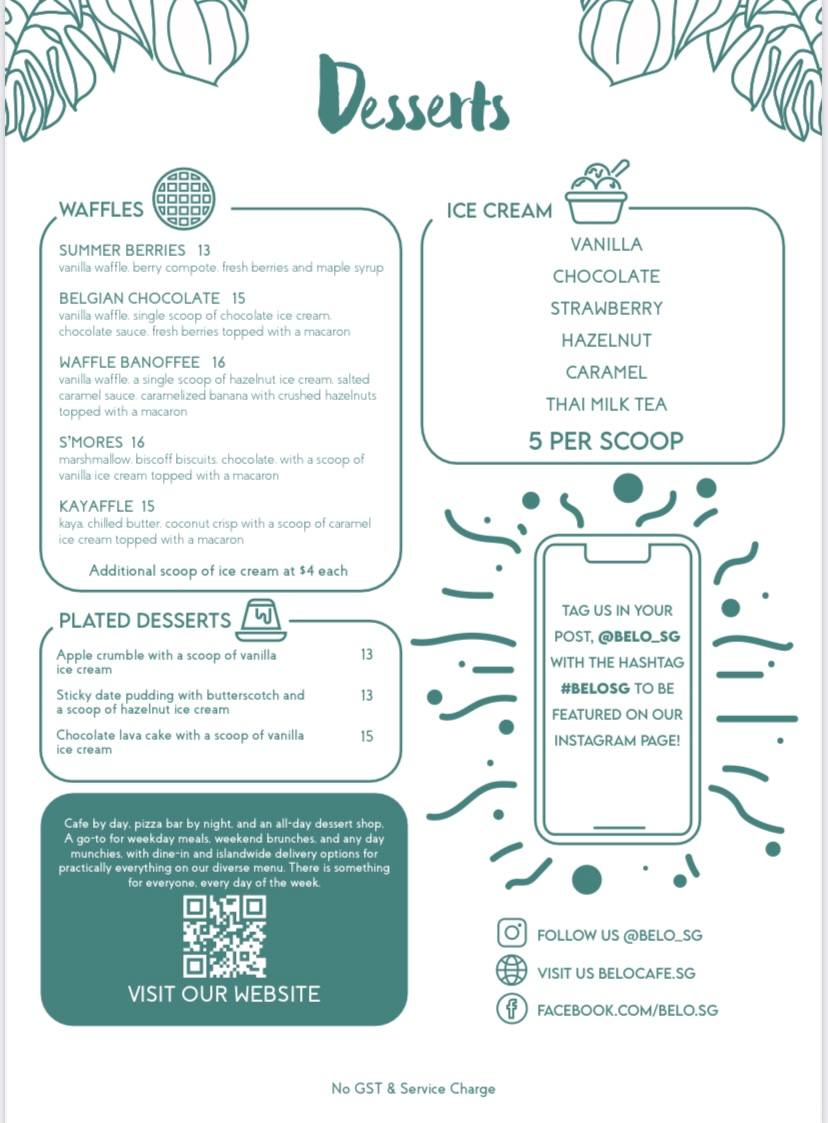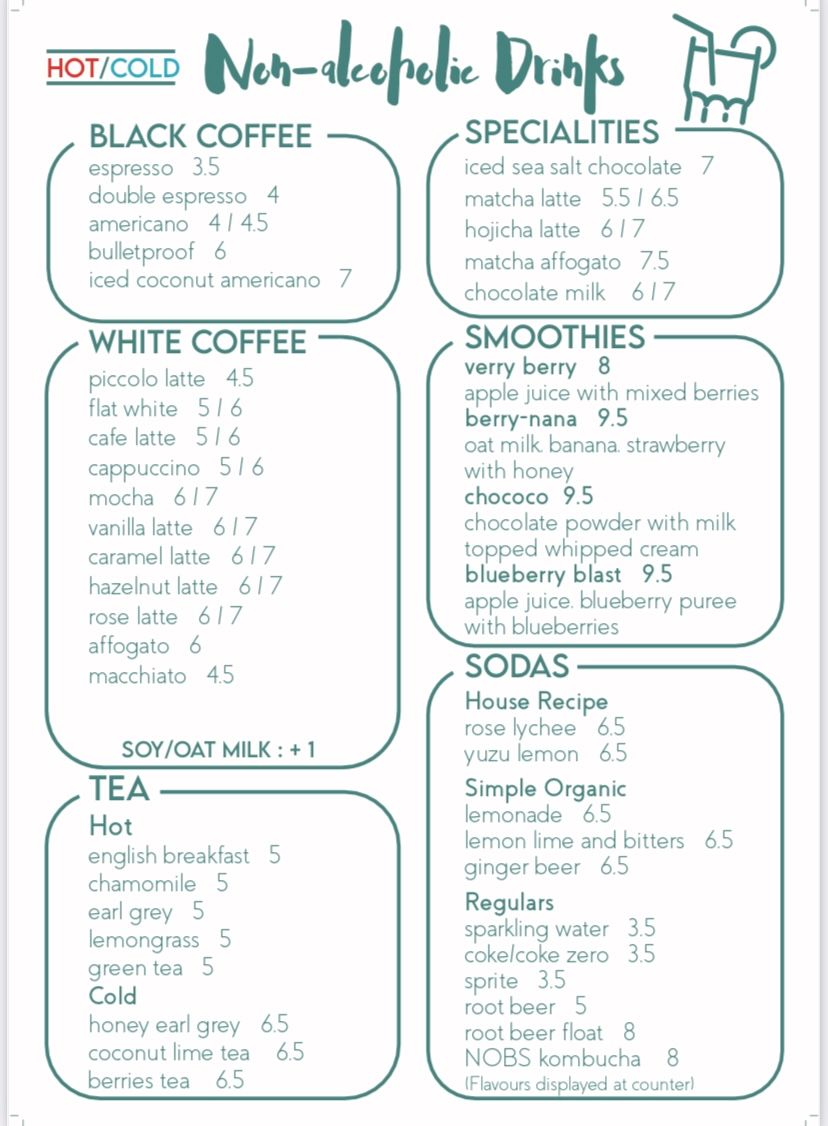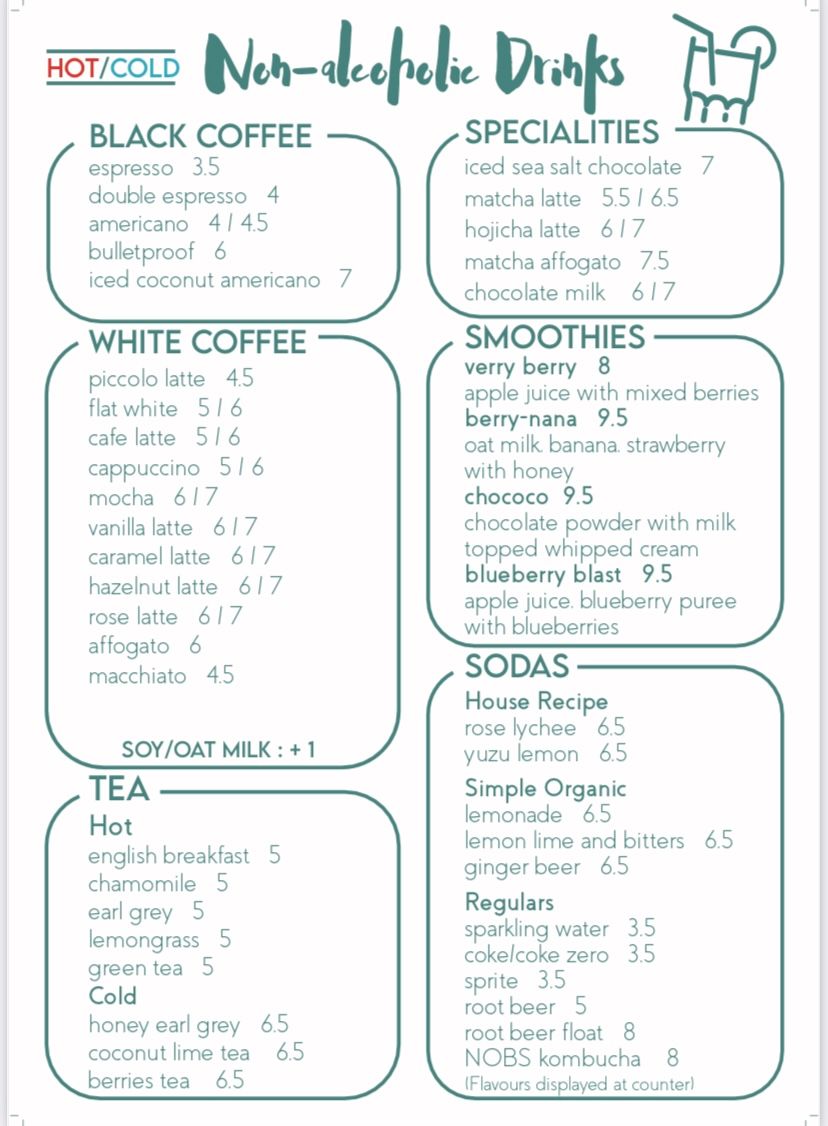 See Also : Little Caesars Pizza Menu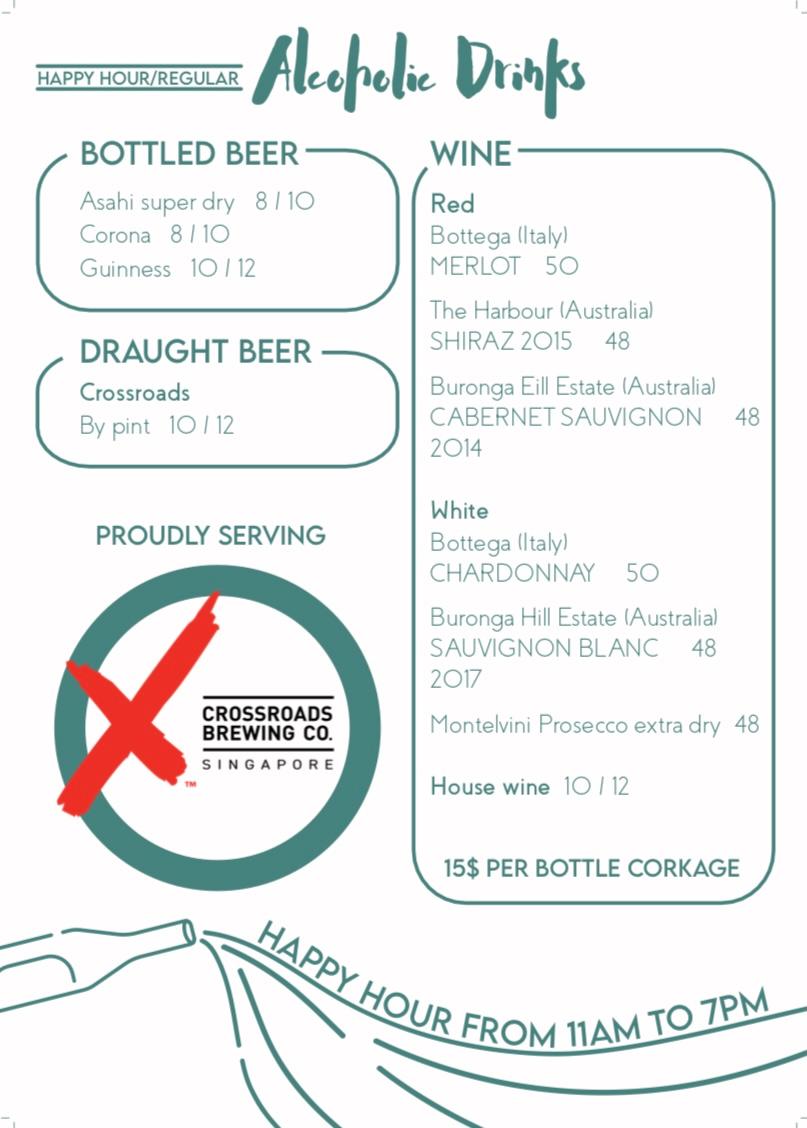 Here is the official website of the restaurant : Belo Cafe & Pizza Bar