Last Updated on May 2, 2023
Hello health conscious foodies, are you looking for the latest green common menu prices? You have arrived at the right place then. We have uploaded their complete menu with pictures & updated prices. Prices are taken from the official sources of green common singapore.
Green Common Menu Singapore 2023
APPETIZERS MENU WITH PRICES
MENU
PRICE
Omni Crab Cake
Omni Crab less Crab Cakes, Starfruit Salsa
SGD 11.00
Alpha Nuggets
Choice of Dip (Truffle, Thai Chili, BBQ, Honey Mustard)
SGD 8.80
Omni Musubi Omni Musubi
Omni Meat Luncheon, Rice, Nori, Teriyaki Sauce, Pineapple Chili Chutney
SGD 9.90
Ratatouille Soup
Eggplant, Zucchini, Bell Pepper, Basil, Daiya Mozzarella Cheese Crouton
SGD 8.80
Butternut Pumpkin Soup
Crispy Sage, Daiya Mozzarella Cheese Crouton, Roasted Pumpkin, Pumpkin Seed
SGD 8.80
Meatless Meatballs
Omni Meat and Beyond Meat Meatballs, Marinara Sauce
SGD 11.00
Sichuan Spicy Beef Sichuan Spicy Beef
Unli meat, Lotus Root, Red Chili Oil
SGD 14.30
Sweet Potato Fries
(Allium-free) Shichimi Dusted Fries
SGD 6.60
Potato Fries
Shichimi Dusted Fries
SGD 5.50
Omni Luncheon Fries
(Allium-free) OmniMeat Luncheon Fries
SGD 8.80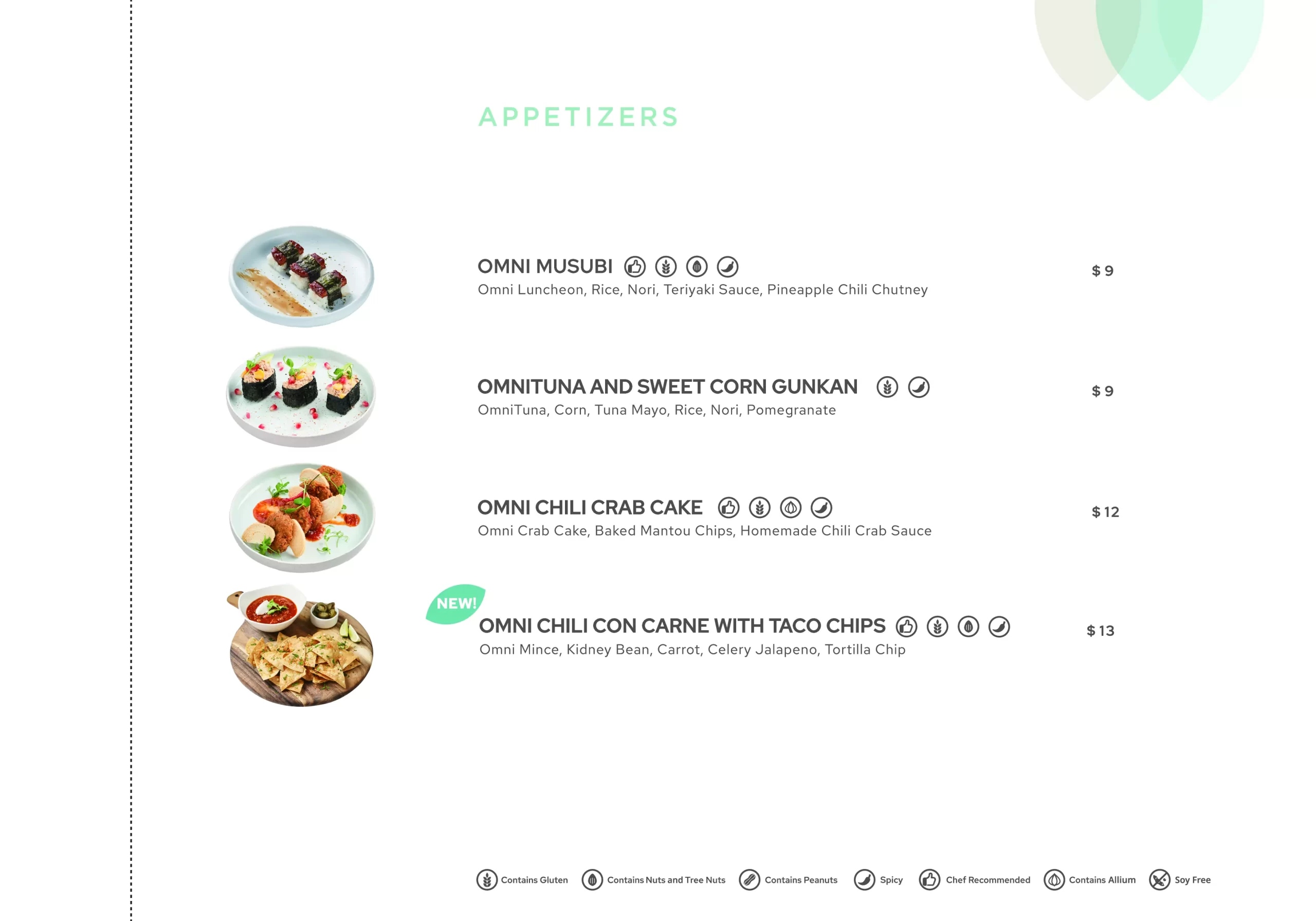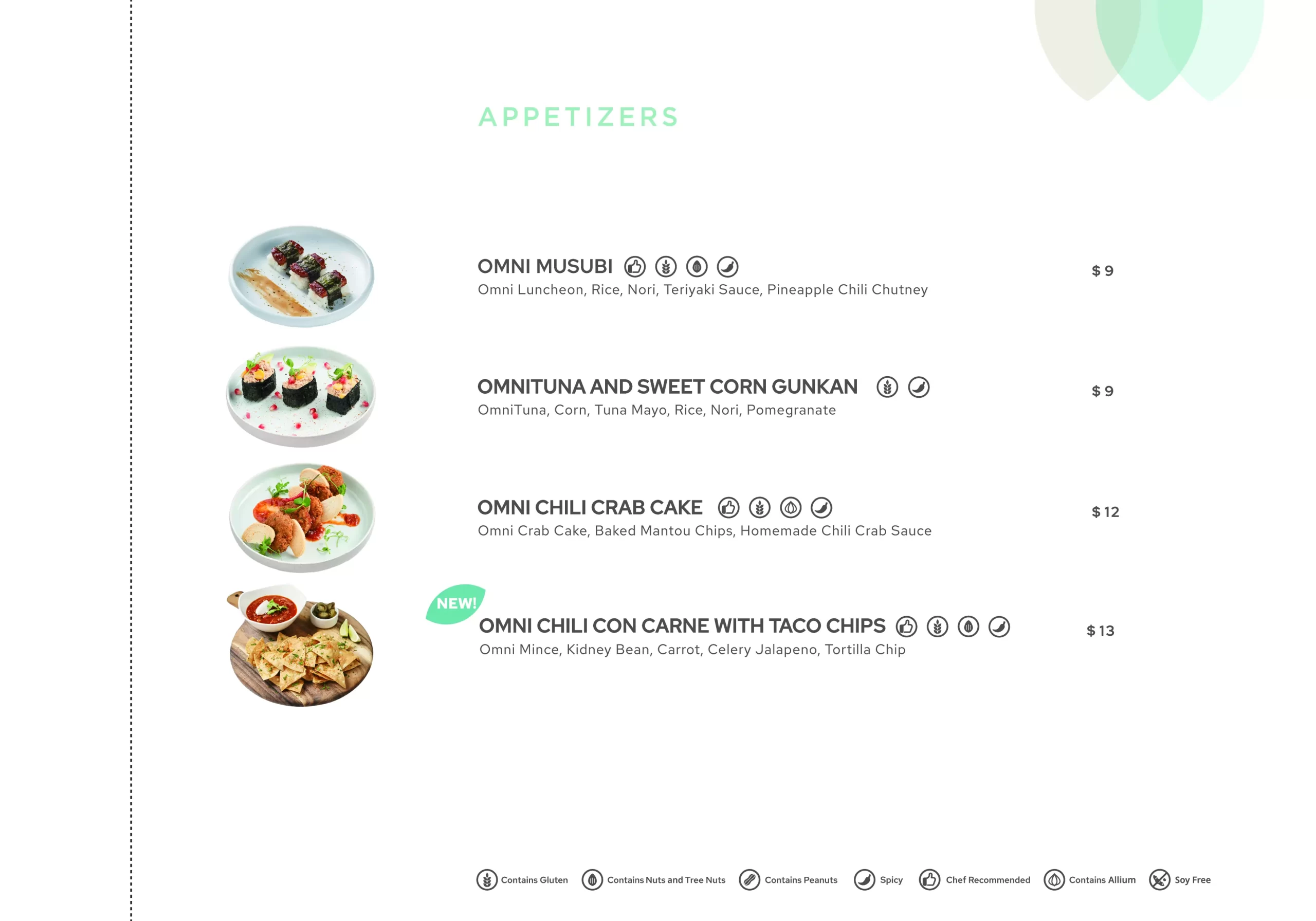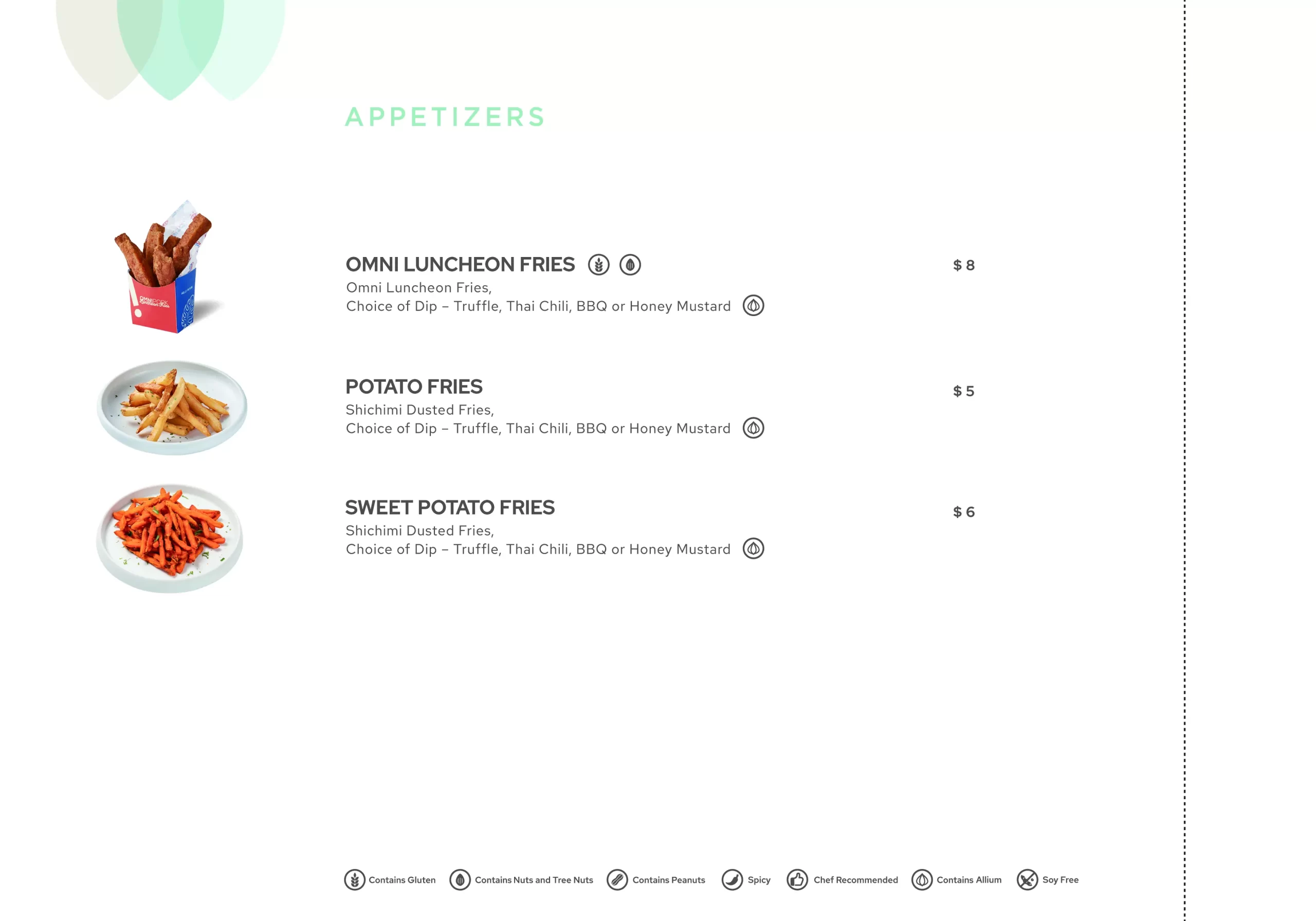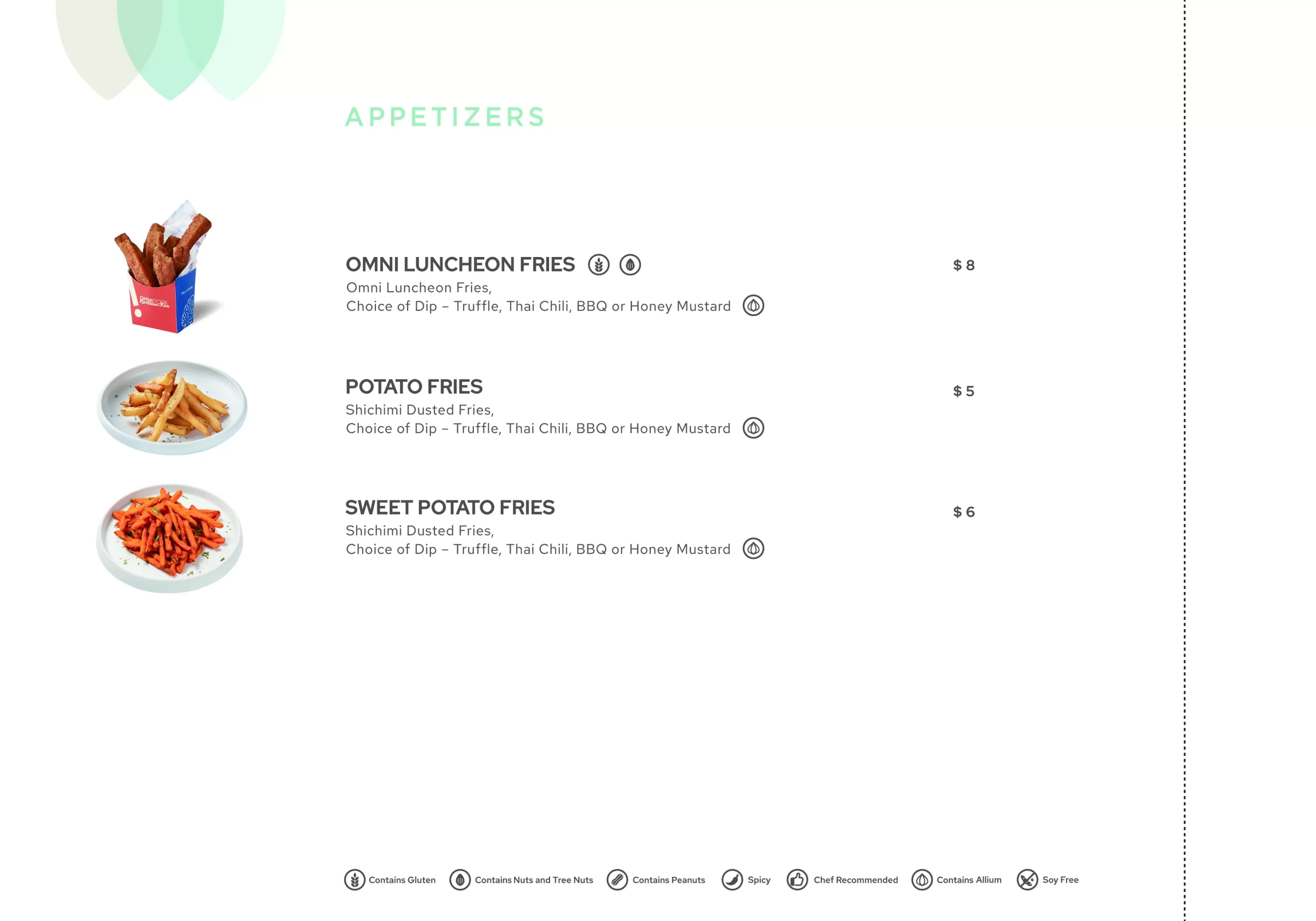 OMNI SEAFOOD
Omni Golden Fishless Taco

S$18.70
Omni Golden Assam Fishless Fillet

S$18.70
Omni Classic Miso Glazed Fishless Fillet

S$17.60
Omni Golden Fillet-no-fish

S$17.60
Omni Chilli Crabless Crab Cake
Omni Crab Cake, Mantou with Homemade Chilli Sauce
S$13.20
Omni Crabless Pasta
Omni Crab Cake, Spaghetti, Homemade Chilli & Tomato sauce, Galic, fresh red chilli, pumpkin seeds & Italian Parsley
S$17.60
Omni Tuna Gunkan Sushi
OmniTuna, Vegenaise, Corn Kernels, Agave Syrup, Avocado, Norisheet with Homemade Syshi rice, shicimi powder, salt, Crushed black pepper & Pomegrante
S$9.90
Spicy OmniTuna and Omni Crab Cake Pizza
OmniTuna, Omni Crab Cake, Pizza, Lemon, Italian Parsley, Homemade Tomato Sauce, Chilli, Vegan Mozzarella Cheese, Tabasco, Chilli Powder
S$17.60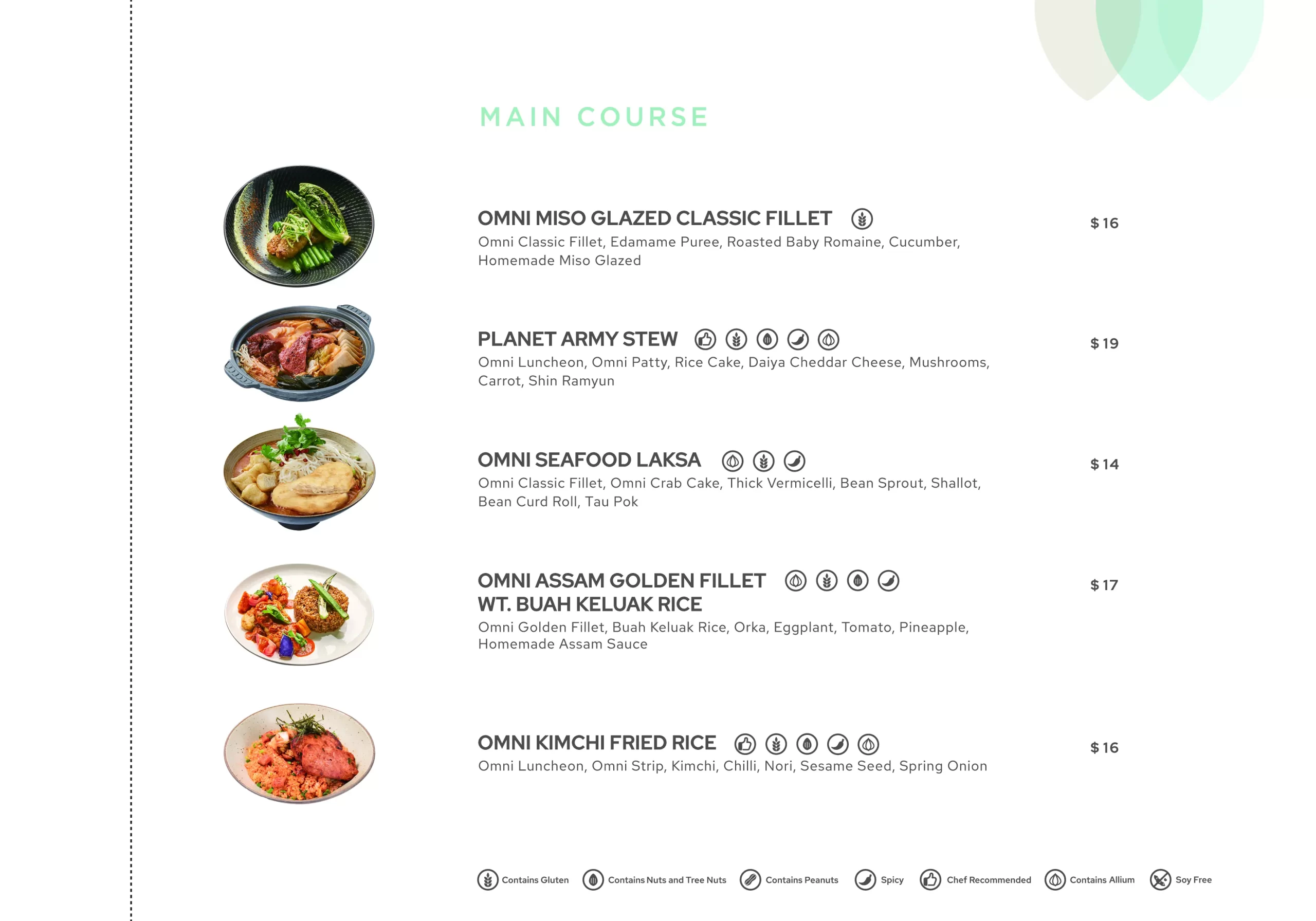 Is Green Common Halal Certified ?
Yes, Green Common Is Halal Certified Restaurant.
GREEN COMMON WESTERN MENU
Omni Fish and Chips
Omni Fishless Fillet, Smashed Peas, Fries and Homemade Tartar Sauce
S$17.60
Rendang Burger
Moving Mountains Patty, Rendang Sauce, Onion, Lettuce
S$16.50
Beyond Burger Black
Beyond Burger Patty, Black Pepper Sauce, Sauteed Mushrooms, Cabbage, Vegenaise
S$16.50
K-Dog
Moving Mountains Hot Dog, Unlimeat, Gochujang Sauce, Kimchi, Nori
S$18.70
Omni Luncheon Aglio Olio
OmniMeat Luncheon, Bird's Eye Chili, Garlic, Italian Parsley
S$15.40
Meat Lovers Pizza
Moving Mountains Hot Dog, Beyond Sausage, Daiya Mozzarella Cheese, Tomato Sauce
S$20.90
Meatless Meatballs Arabiatta
OmniMeat and Beyond Meat Meatballs, Spicy Tomato Sauce, Italian Parsley
S$15.40
Vege Lovers Pizza
(Allium-Free) Grilled Zucchini, Eggplant, Bell Pepper, Balsamic Glazed Cherry Tomatoes, Daiya Mozzarella Cheese, Tomato Sauce
S$14.30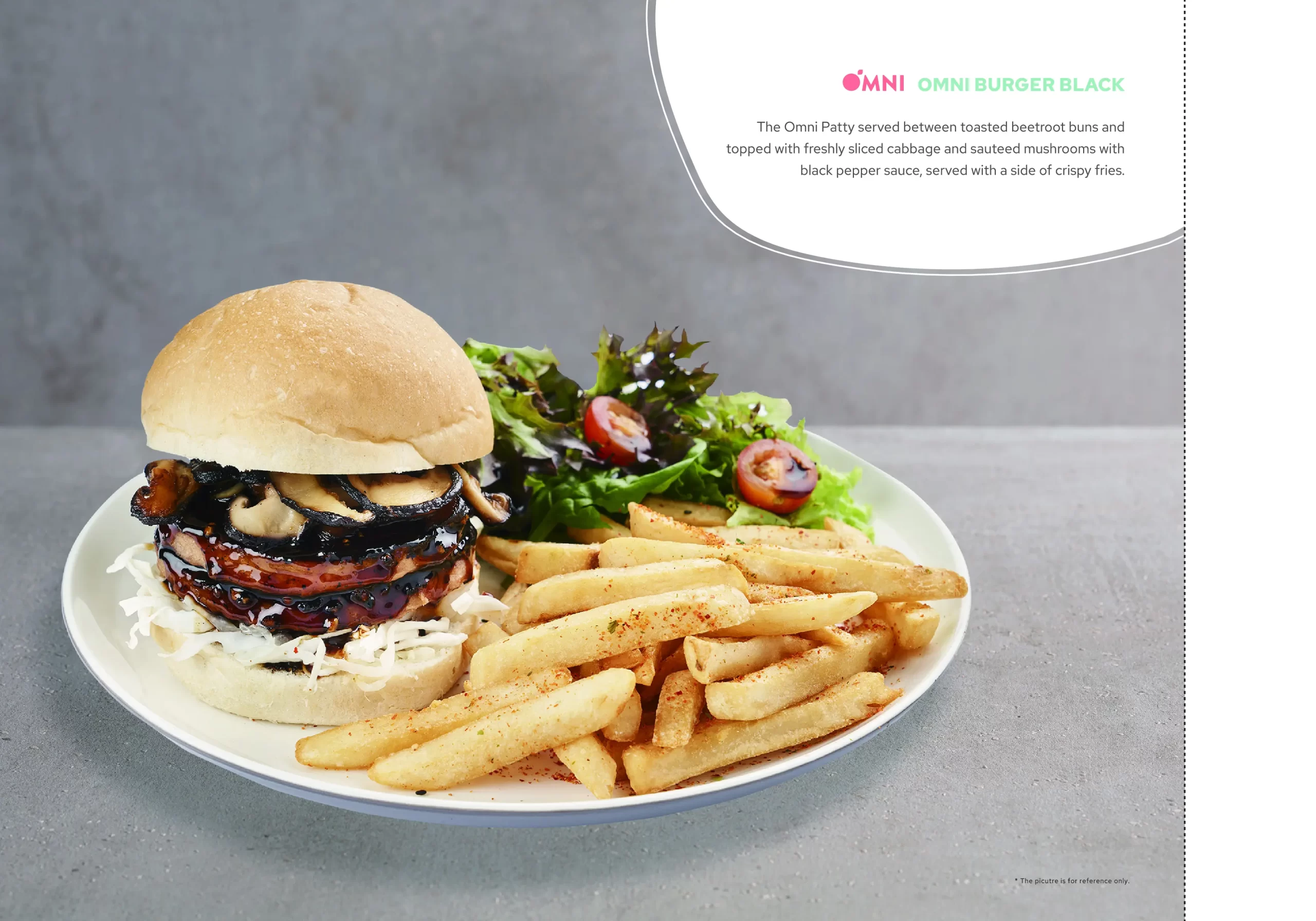 See Also : Koi Menu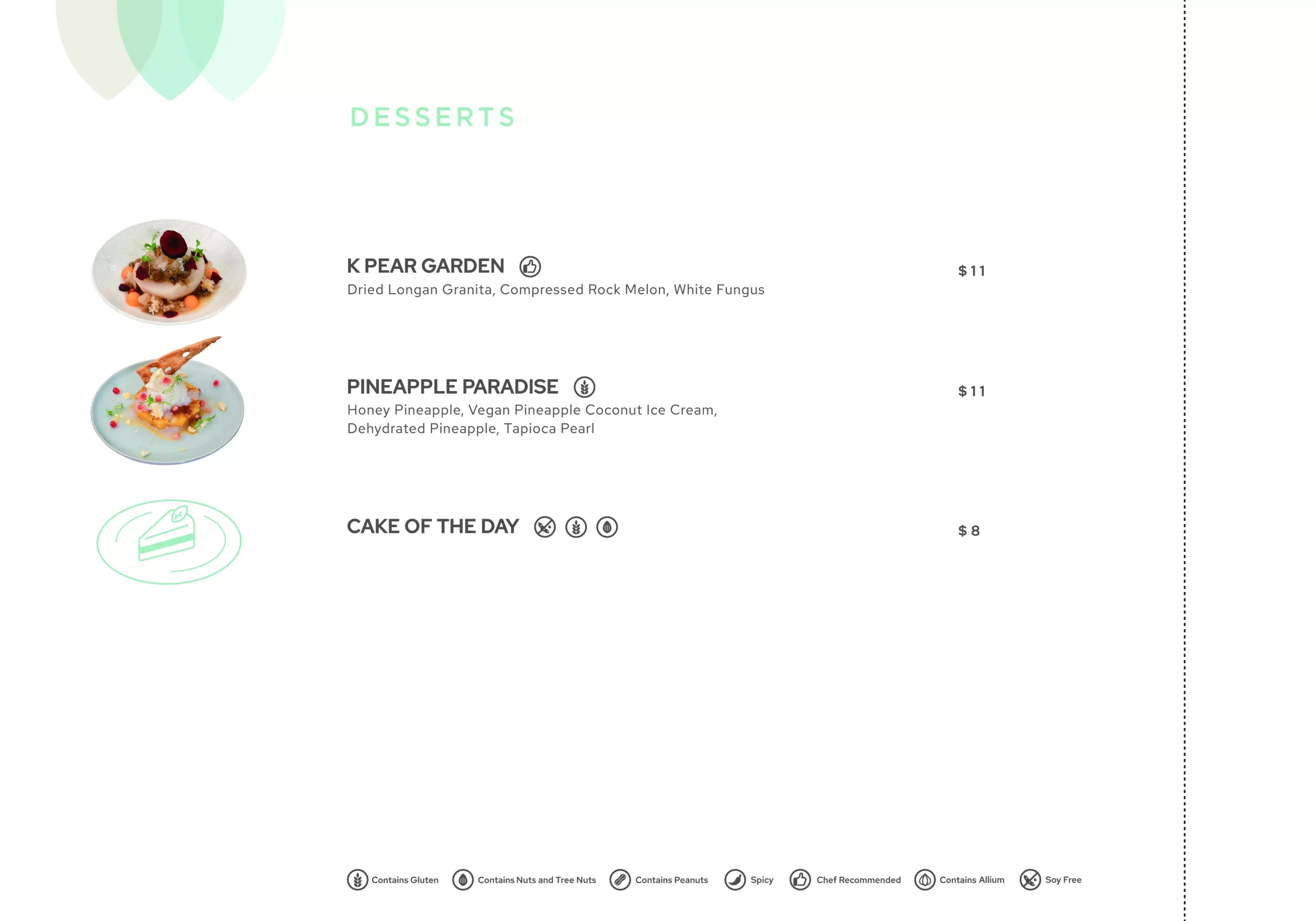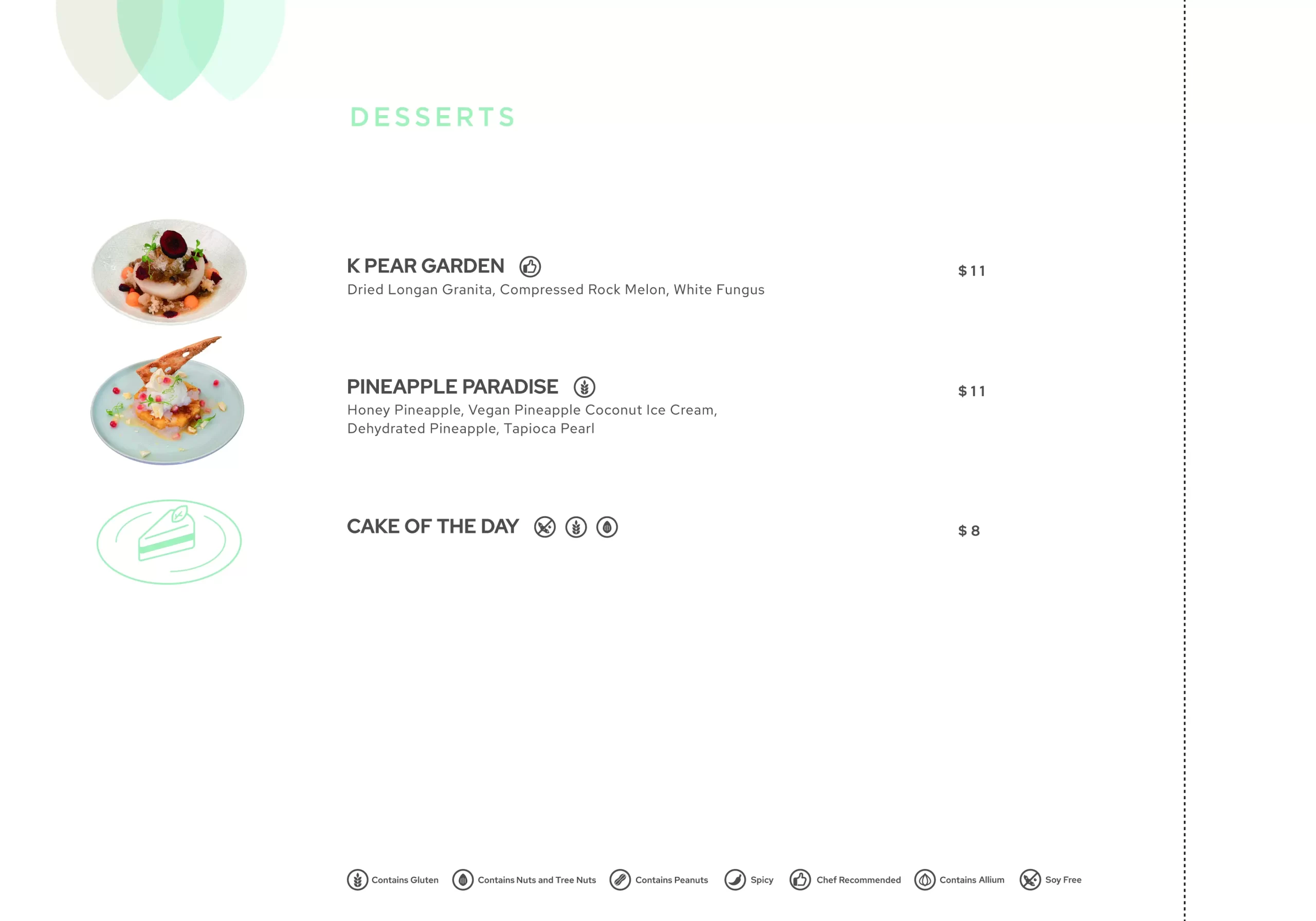 SALAD
Pomegranate and Orange Salad
(Allium-free) Pomegranate, Orange, Edamame, Mixed Mesclun and Soy Citrus Dressing
S$11.00
Caesar Salad with Heura Chicken
(Allium-free) Romaine Lettuce, Vegan Caesar Dressing, Heura Chicken
S$13.20
Papaya and Mango Unlimeat Salad
Unlimeat, Papaya, Mango, Thai Sweet Chili Dressing, Thai Basil, Cilantro, Peanuts
S$15.40
Rainbowl
Cherry Tomatoes, Kidney Beans, Corn Kernels, Quinoa, Avocado, Kale, Blueberries
S$18.70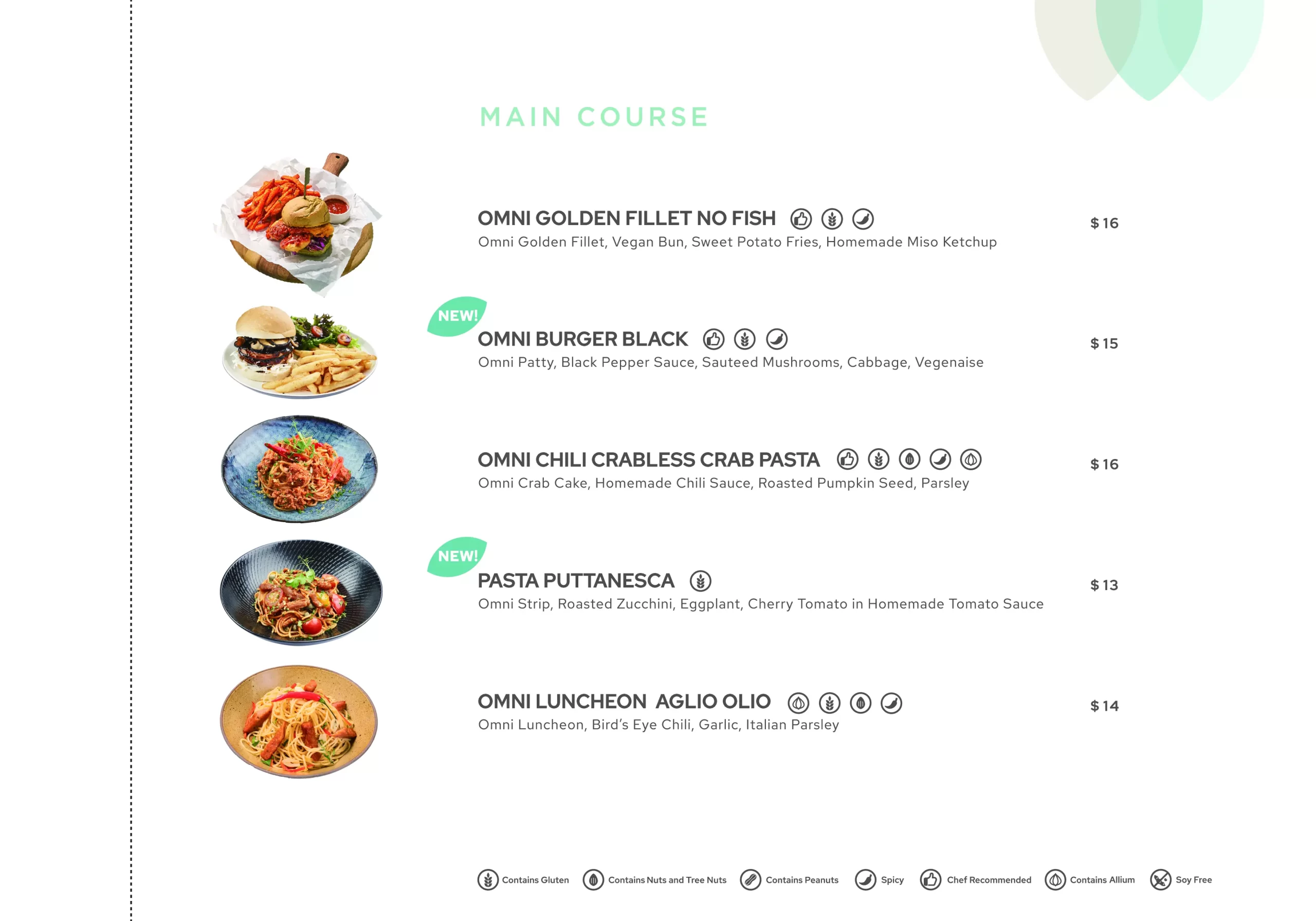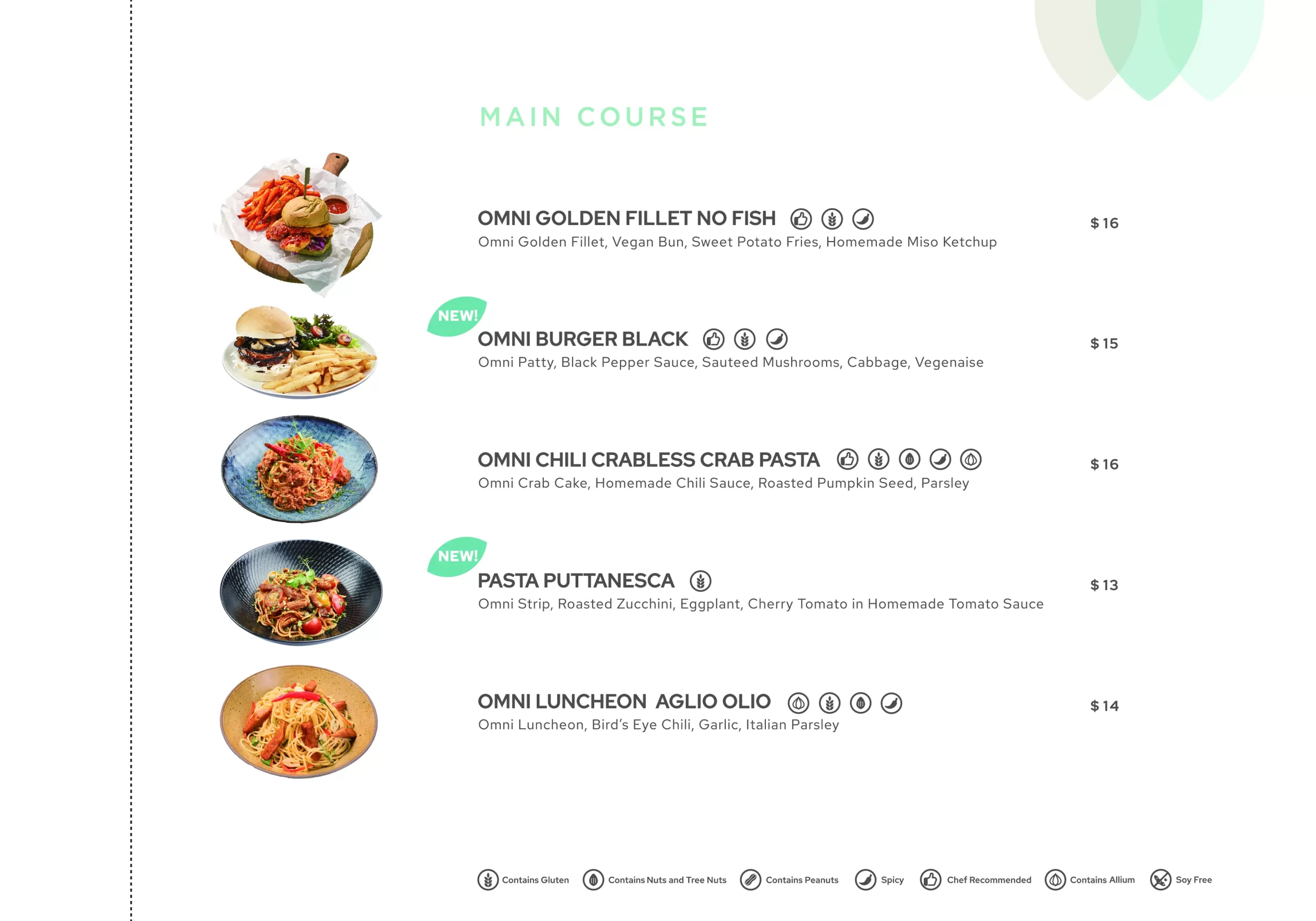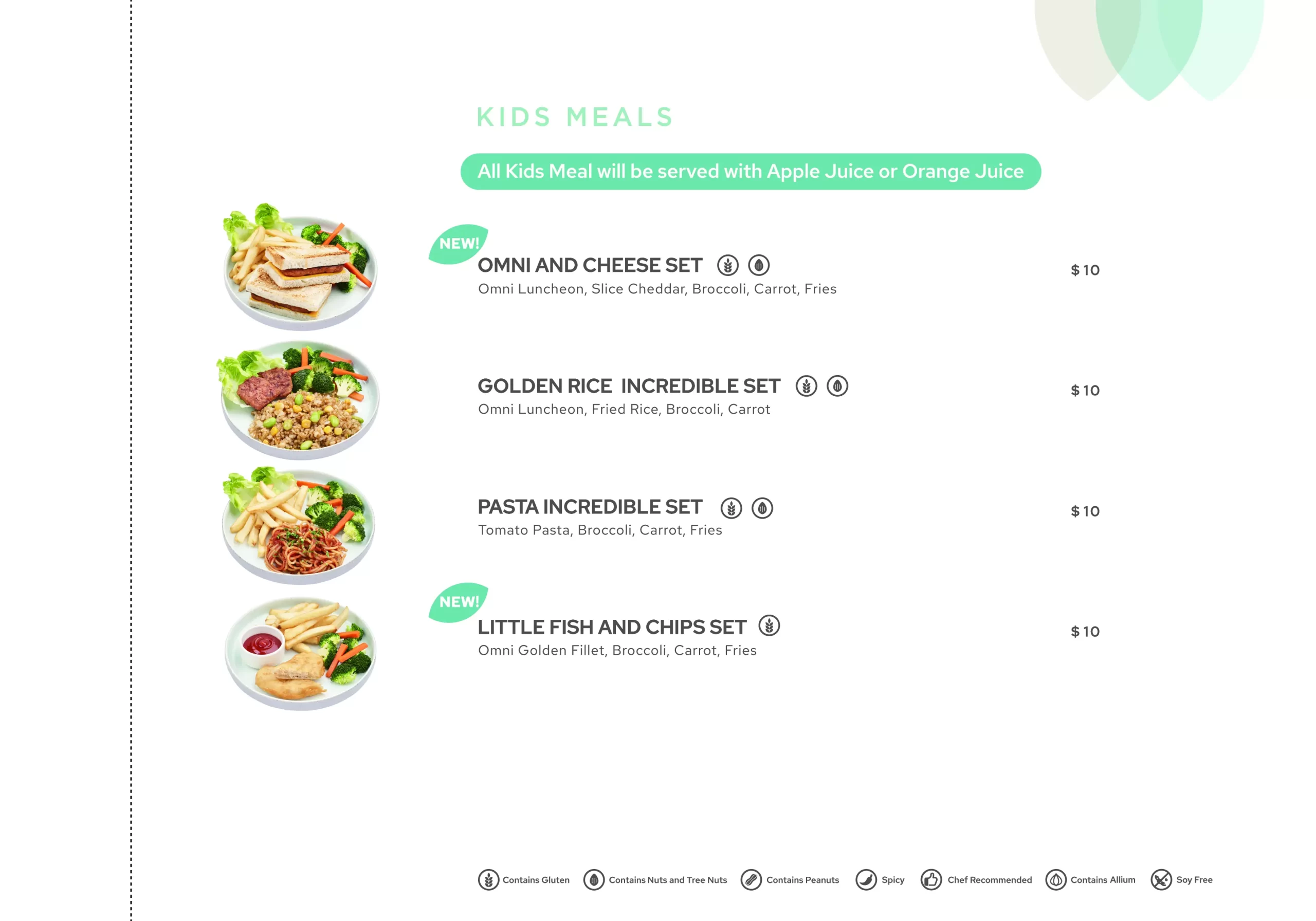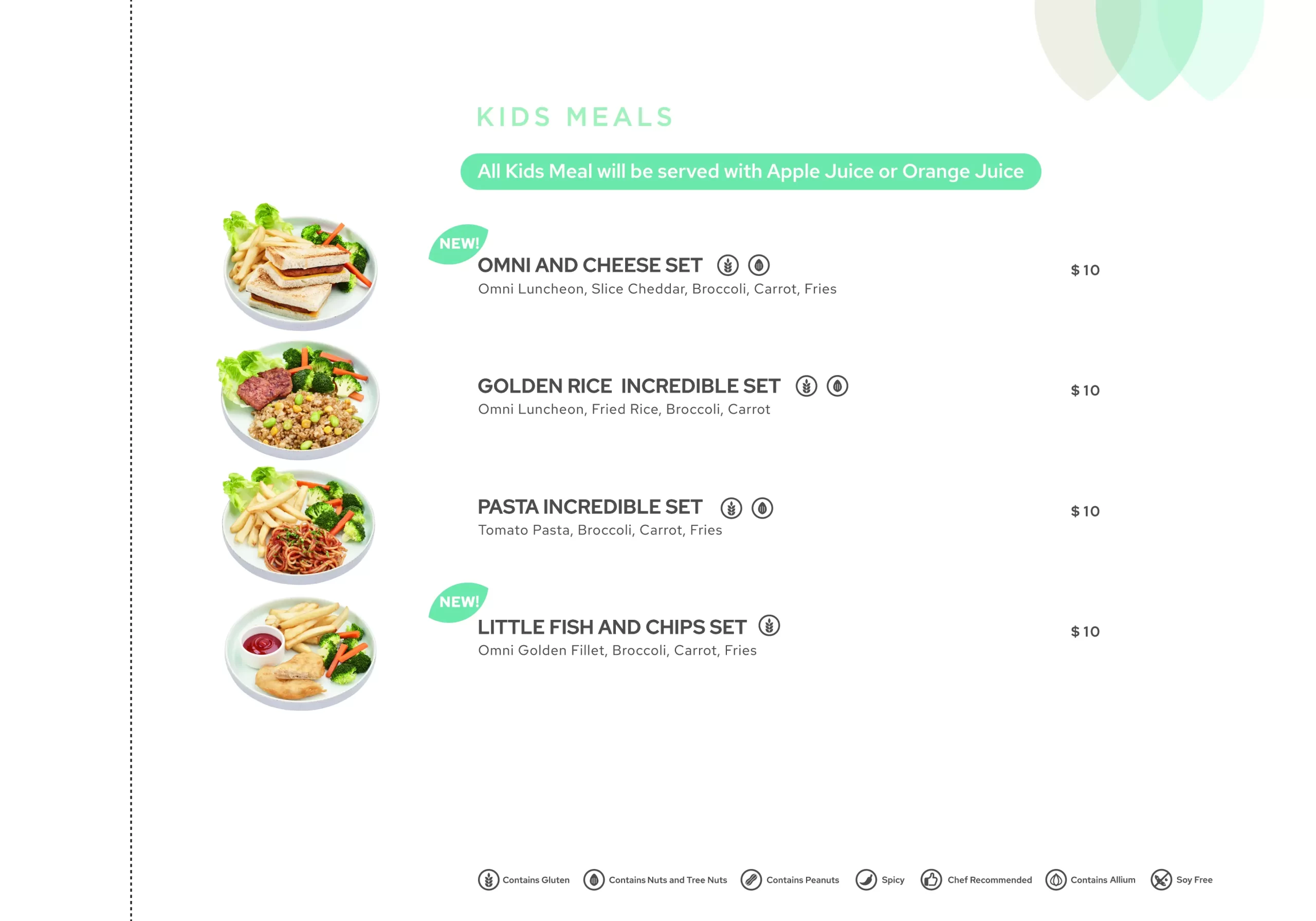 Address
Here is the official website of the restaurant: Green Common