Last Updated on May 2, 2023
Hello Indian food lovers, are you looking for the latest dabbawalla menu prices? you have arrived at the right place. We have uploaded their complete menu with updated prices. Prices are obtained from the official resources of dabbawalla.
SG;s favorite items of Dabbawalla menu are.
Chilli Cheese Kebab

Chicken kebabs marinated overnight in a mixed of cheddar, mozzarella & a dash of green chillies

Samarkandi Prawns

A recipe from the Northern frontier-tiger prawns stuffed with crab meat & house spices

Vegetable Platter

Mushrooms, cottage cheese, broccoli & potato patties all on one platter
Dabbawalla Menu 2023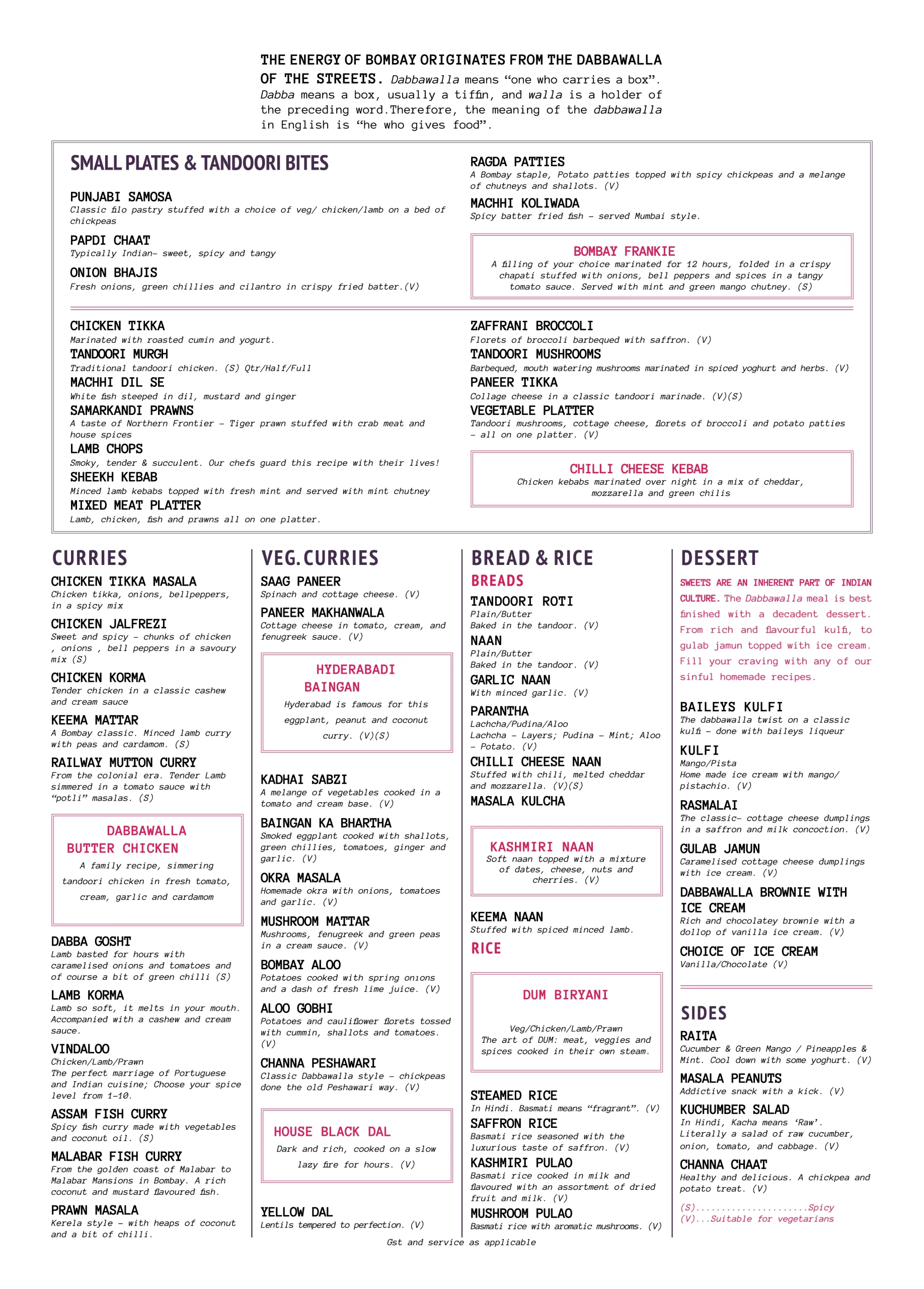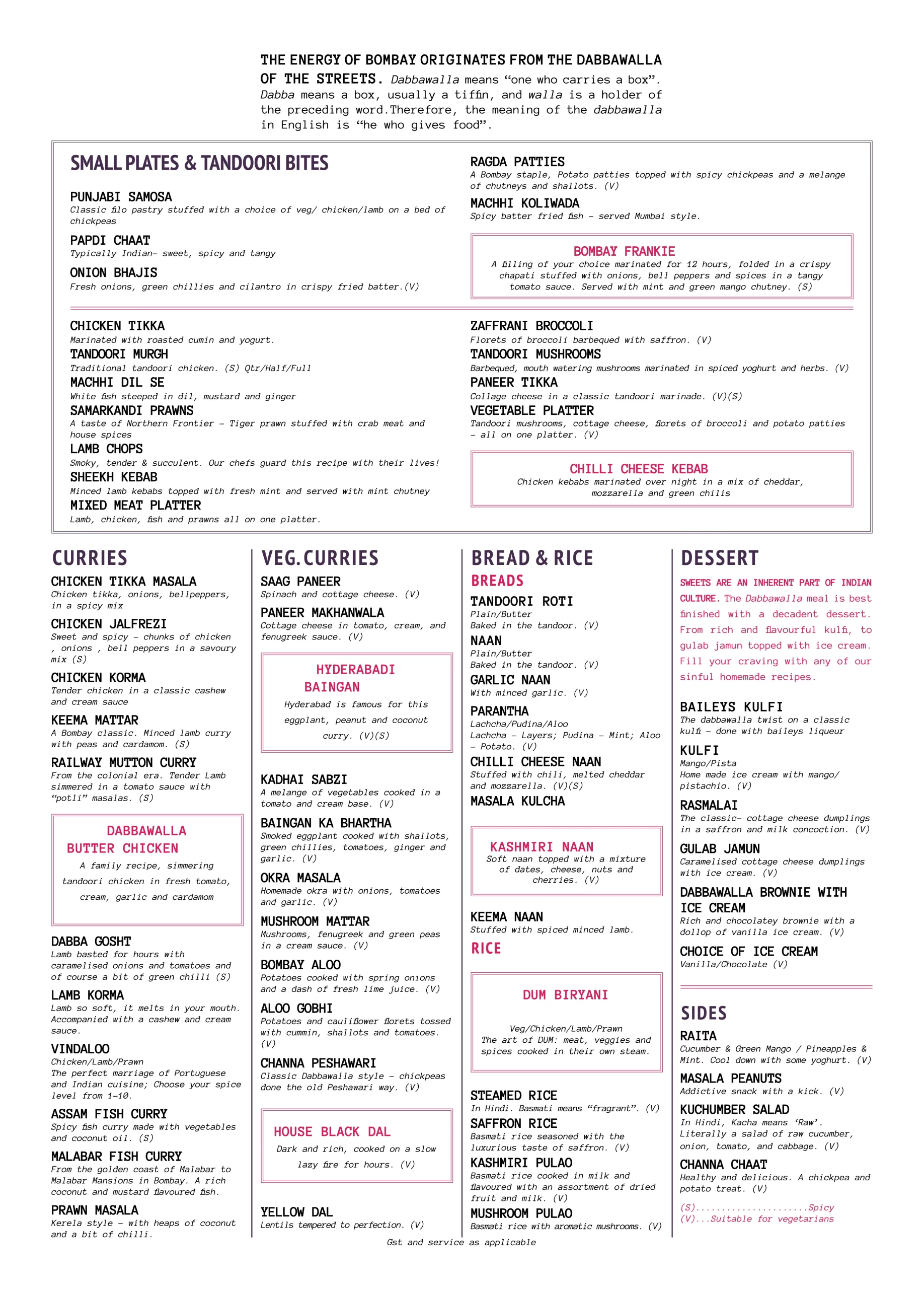 See Also : Wang Dae Bak BBQ Menu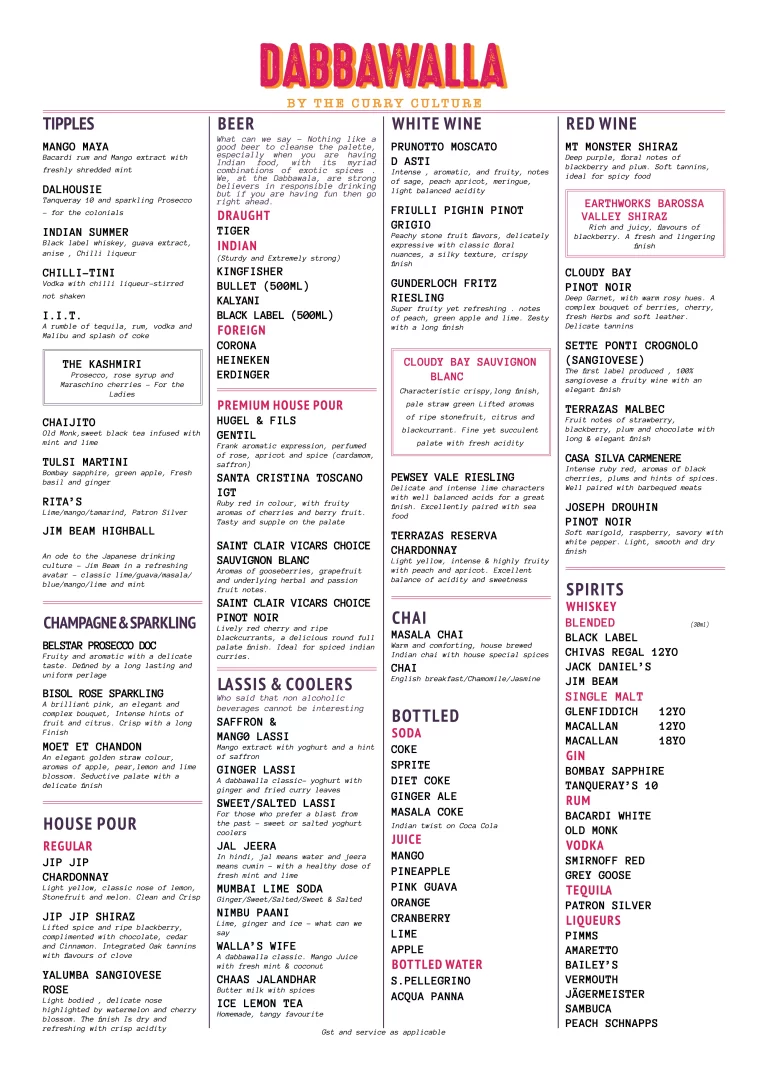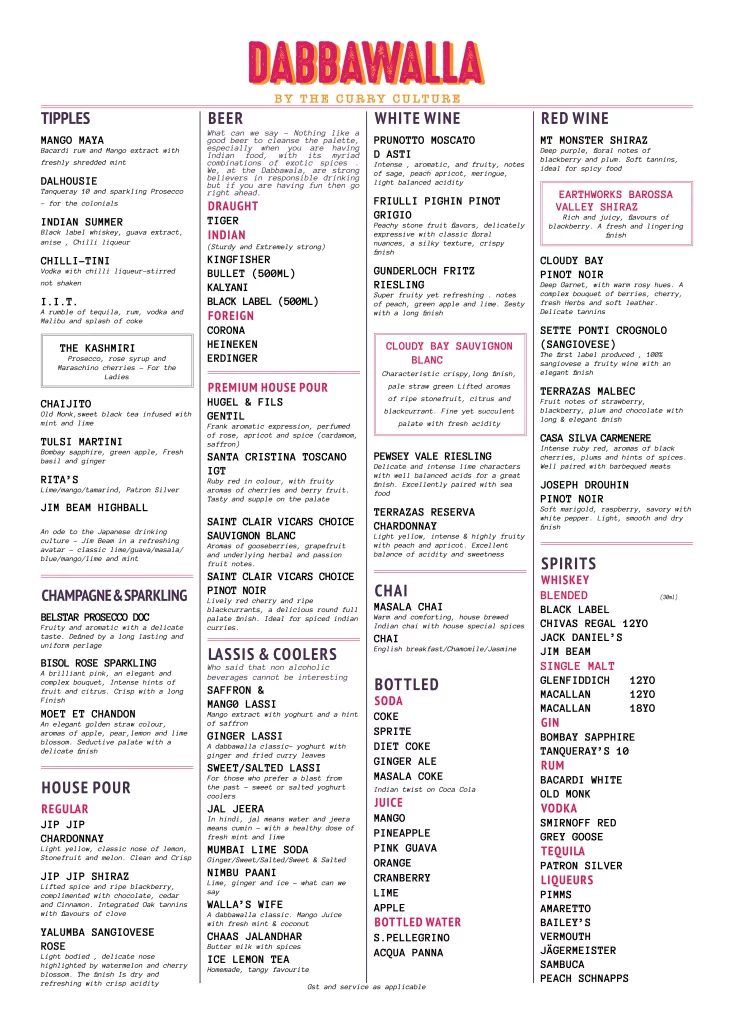 Halal Certified
Dabbawalla serves Halal meat. But they serve liquor and beer also. So we cant say that Dabbawalla is Halal certified.
ADDRESS
---
Here is the official website of the restaurant: Dabbawalla