The Best Malay Restaurants In Singapore – Flavor Filled Journey
Singapore's food scene is a spicy and flavorful one, and when it comes to Malay cuisine, we've got a treasure trove of delicious options.
From aromatic curries to fragrant rice dishes, the Malay restaurants in Singapore know how to satisfy your taste buds. So, let's take a flavorful journey and explore the best Malay restaurants in Singapore! 🍛🌶️😋
Top 15 Malay Restaurants in Singapore
Get ready to tantalize your taste buds with this mouthwatering list of the top 15 Malay restaurants in Singapore. Whether you're a Malay food enthusiast or just looking to savor the rich flavors of Southeast Asia, these places have got you covered. Grab your forks and let's dig in!
Seroja
Fiz
Penang Culture
The Malayan Council
Hathaway
HJH Maimunah
Mihrimah Restaurant
Pu3
Warong Pariaman
Yassin Kampung
Orang Laut SG
Now that you're well-armed with this list of fantastic Malay restaurants in Singapore, get ready to embark on a delectable adventure that'll have you craving more!
Seroja
Seroja is a Malaysian restaurant that serves up authentic Malay flavors. Their menu includes dishes like beef rendang and laksa, offering a taste of Malaysia's diverse culinary heritage in a welcoming atmosphere.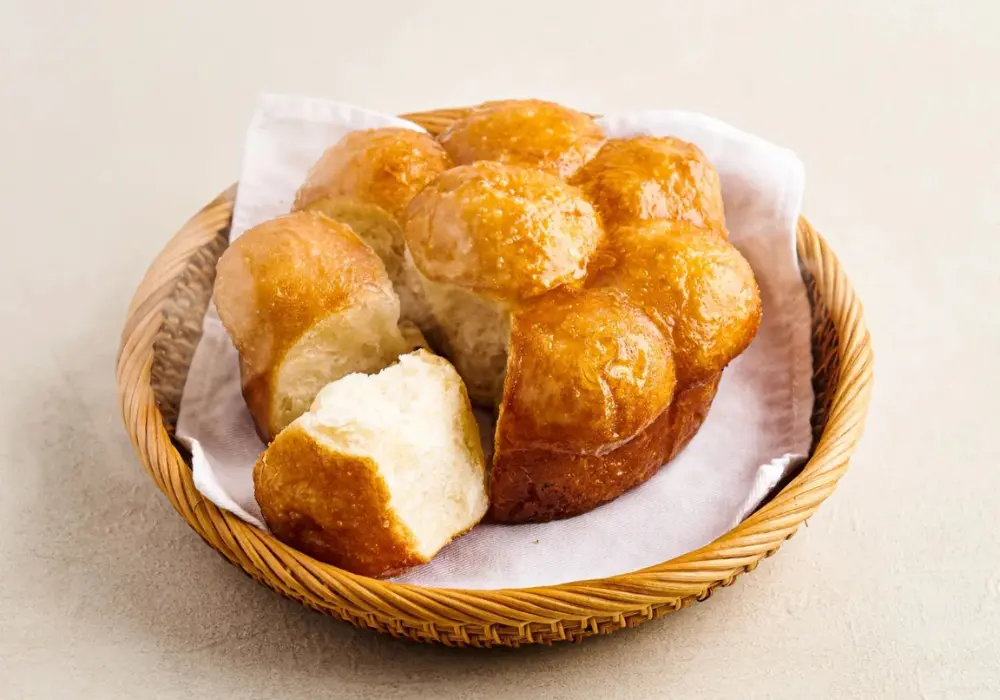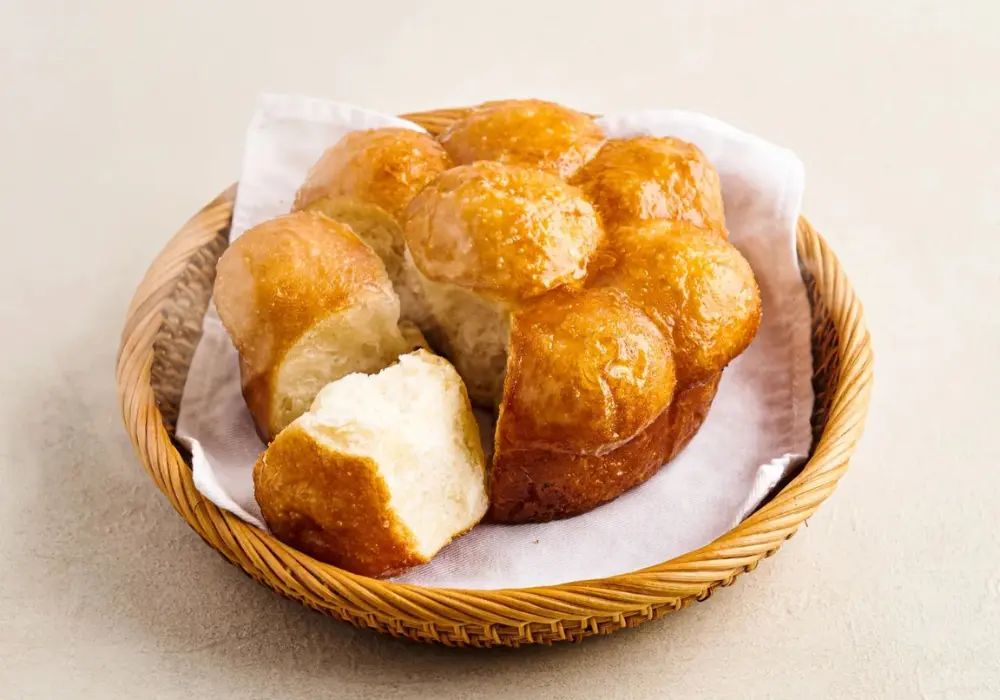 Google Ratings: 4.8/5
Location: 7 Fraser St, #01-30/31/32/33 Duo Galleria, Singapore 189356
Signature dishes
Kurma with coconut and pine nuts: The creamy coconut and the nutty richness of pine nuts come together in perfect harmony, creating a dessert that's both comforting and luxurious. Each bite is a delightful blend of textures and flavors, making it a personal favorite for a sweet treat.
The combination of coconut and pine nuts adds a delightful complexity that's hard to resist, making this dessert a memorable experience.
Tiram with beef tartare and oyster leaf: The tender and finely minced beef tartare, combined with the delicate and briny oyster leaf, creates a delightful contrast of flavors and textures.
Each bite is a burst of freshness and savory richness, making it a memorable and adventurous dish. It's a personal favorite when I'm looking to savor something truly out of the ordinary.
Fiz
Fiz is a cozy Malay restaurant in Singapore that specializes in homemade-style dishes. With a menu featuring classics like mee rebus and nasi goreng, it's a popular spot for those seeking comfort food with a Malay twist.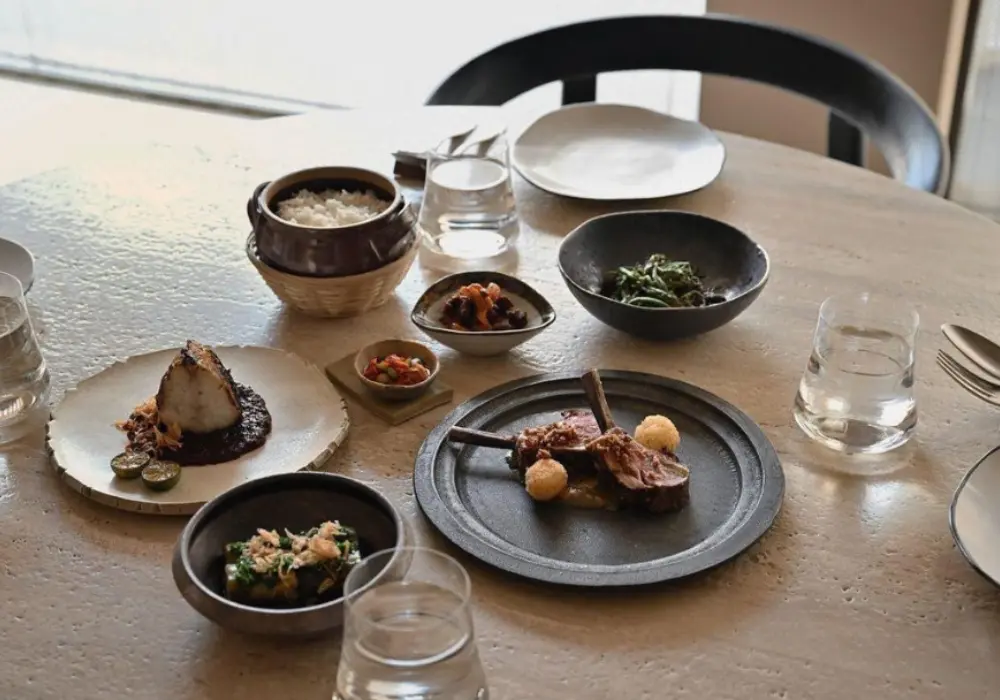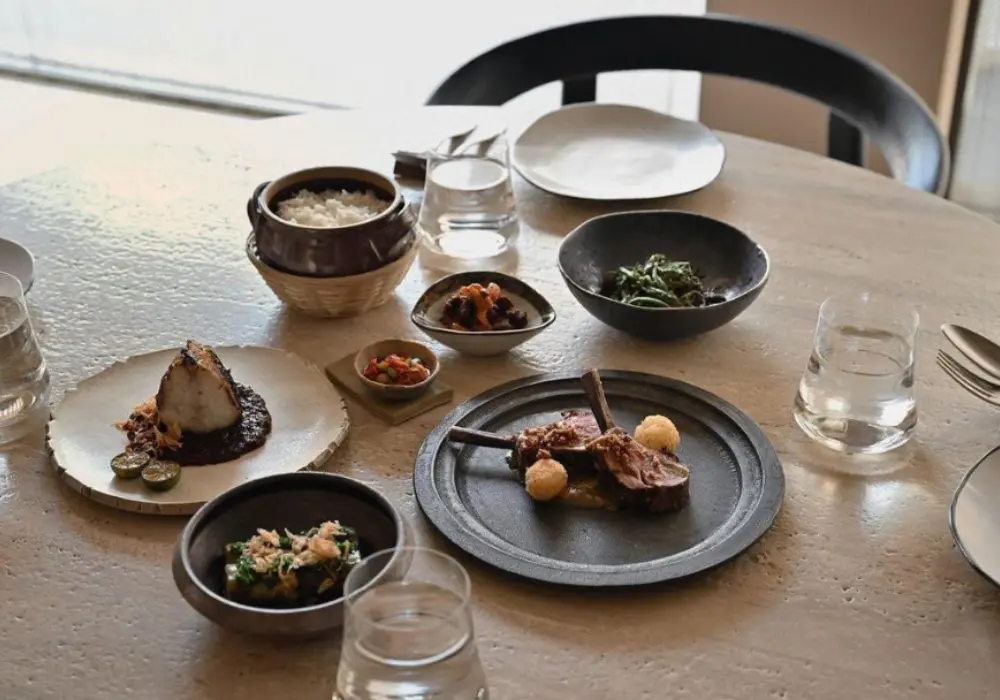 Google Ratings: 4.7/5
Location: 21 Tg Pagar Rd, #01-01/02 Not located in Chinatown Point, Singapore 088444
Signature dishes
Mackerel: This is a special and exquisite dining experience priced at SGD 188. It's all about savoring the best mackerel in unique and delicious ways. Each bite is like a celebration of the sea's flavors and the chef's talent. If you love seafood, this is a meal you won't forget.
Kampong chicken: Price at SGD 188, this is an exceptional dining experience. The Kampong chicken is likely prepared in a variety of delightful ways, showcasing the rich flavors and tenderness of this special chicken breed.
This culinary journey is evidence of Fiz's dedication in providing an unforgettable and best dining experience, making it a worthy choice for those looking to savor the best in cuisine.
Penang Culture
Penang Culture is a restaurant that brings the flavors of Penang, Malaysia, to Singapore. They serve mouthwatering dishes like Penang laksa and char kway teow, making it a go-to spot for Malaysian food enthusiasts.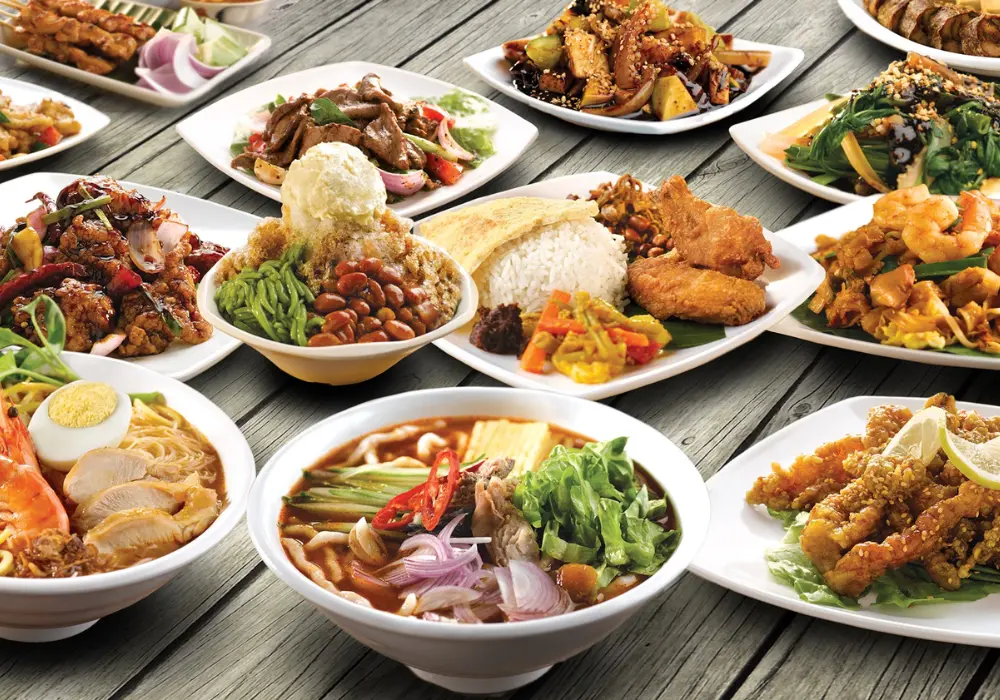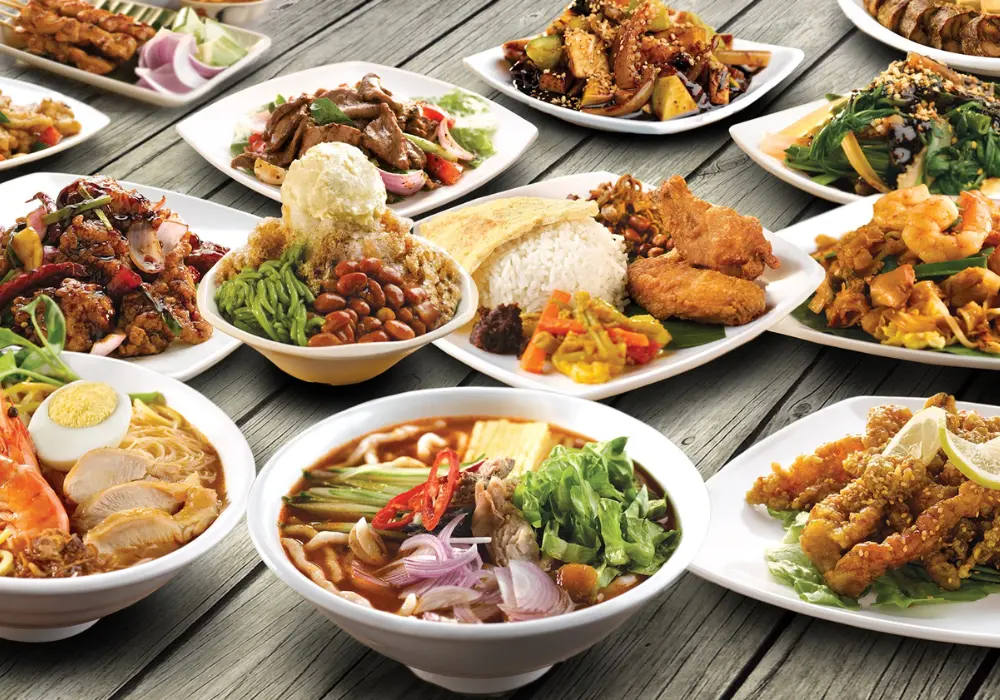 Google Ratings: 4.6/5
Location: 23 Serangoon Central, B1 76 NEX, Singapore 556083
Signature dishes
Malacca Seafood Cheese Beehoon: Penang Culture's Malacca Seafood Cheese Beehoon is a seafood delight! Imagine juicy prawns, tender clams, and yummy squid in a creamy cheese sauce.
The sauce makes everything even tastier. Priced at $19.90 for two adults, it's not just a meal; it's a treat. If you love cheese or seafood, you'll love this dish!
Beef Rendang Nasi Lemak: You've got to try this dish – it's bursting with flavor! The juicy, tender beef rendang pairs perfectly with fragrant nasi lemak, crispy ikan bilis (anchovies), and spicy sambal chili.
Plus, there's a sunny side up egg on top! It's a tasty adventure for just $12.50, and it lets your taste buds explore the wonderful world of Malay cuisine, all without breaking the bank.
The Malayan Council
The Malayan Council offers a fusion of Malay and Western cuisines. It's a unique place where you can savor dishes like nasi lemak burger and salted egg yolk pasta in a trendy setting.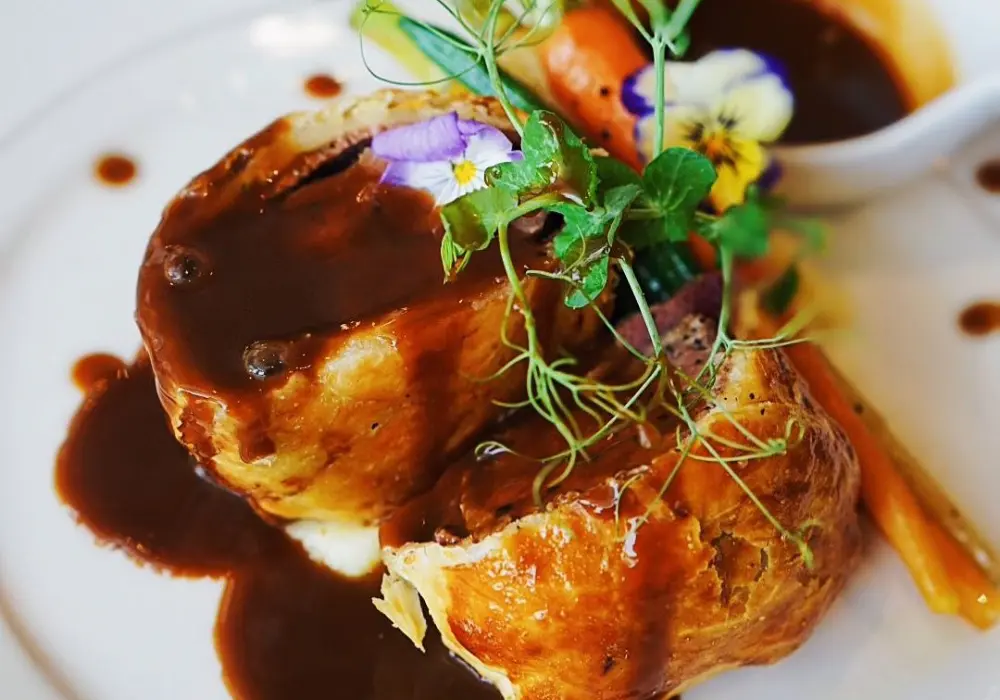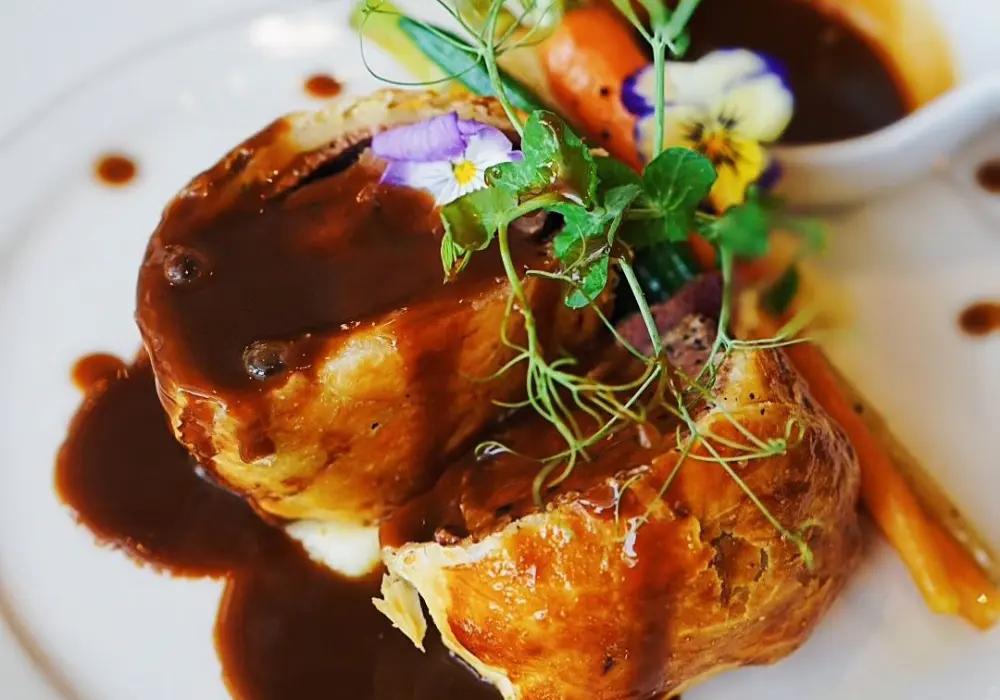 Google Ratings: 4.5/5
Location: 22 Dunlop St, Singapore 209350
Signature dishes
Salted Egg Softshell & Mudcrab Pasta: This pasta is a true delight for your taste buds! Picture perfectly cooked pasta in a rich and creamy salted egg sauce, combined with tender mudcrab meat and softshell mudcrab.
Each bite is a burst of flavor, made even better by the sweet cherry tomatoes that add a refreshing touch. At $32, it's a luxurious treat that combines the sea's goodness with the creamy magic of salted egg. If you love seafood and pasta, this one's a must-try!
Roti Kirai Beef Ribs: Imagine this: tender short beef ribs braised to perfection and glazed in a secret homemade sauce bursting with flavors. Served with delicate and airy roti kirai, it's a match made in heaven.
Priced at $42, it's a dish that marries the richness of beef with the mystery of that secret sauce, creating a dining experience you won't forget. It's indulgent and oh-so-satisfying.
Hathaway
Hathaway is a cozy Malay restaurant known for its delicious Fish curry. They offer a variety of flavorful dishes, from rendang to sambal prawns, in a laid-back setting.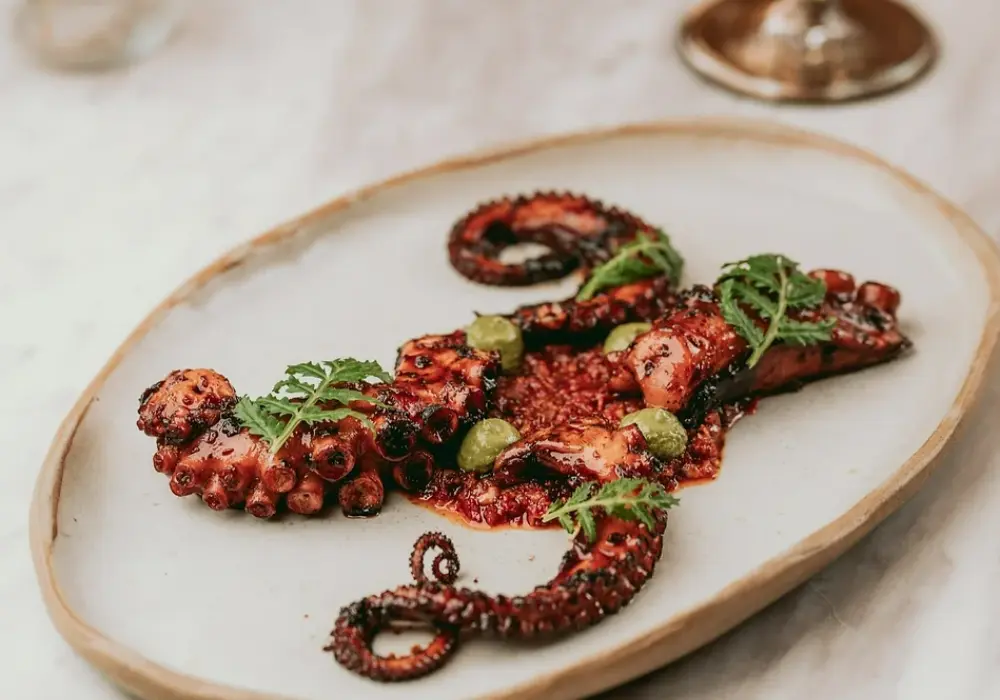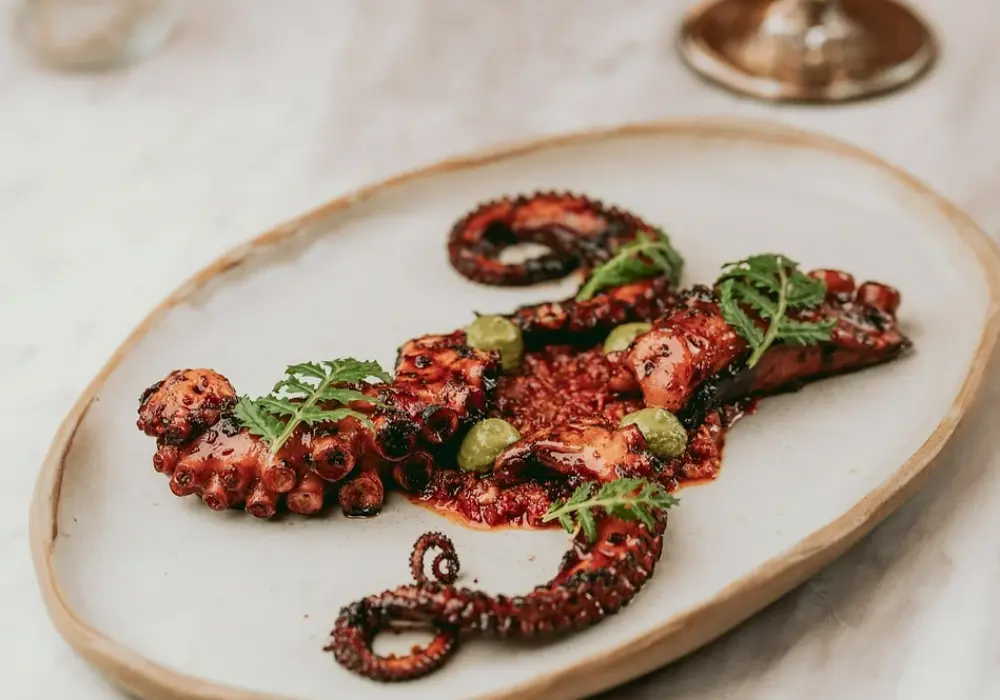 Google Ratings: 4.4/5
Location: Block 13 Dempsey Rd, #01-07, Singapore 249674
Signature dishes
Gulai Kambing: This dish is yummy! It brings together soft mutton curry with special green and orange gooseberries. Lemongrass and kaffir lime give it a fresh and tangy kick.
When you taste it, the savory curry blends perfectly with the tangy gooseberries, making each bite a delicious symphony of flavors.
Fish Curry: It's a food lover's dream! This dish stars Kuhlbarra barramundi, a tender and flaky fish, dressed in a rich, aromatic heirloom spice paste. This paste blends galangal, turmeric, and candlenut, creating a warm and slightly nutty flavor that's simply divine.
That first bite is like a flavor explosion, with fragrant spices around perfectly cooked fish. It's a comforting and tasty experience that'll have you coming back for seconds.
HJH Maimunah
HJH Maimunah is one of the best Malay restaurants in Singapore famous for its Traditional Malay Kueh. You can enjoy a range of traditional dishes, such as beef rendang and fried chicken, in a family-friendly atmosphere.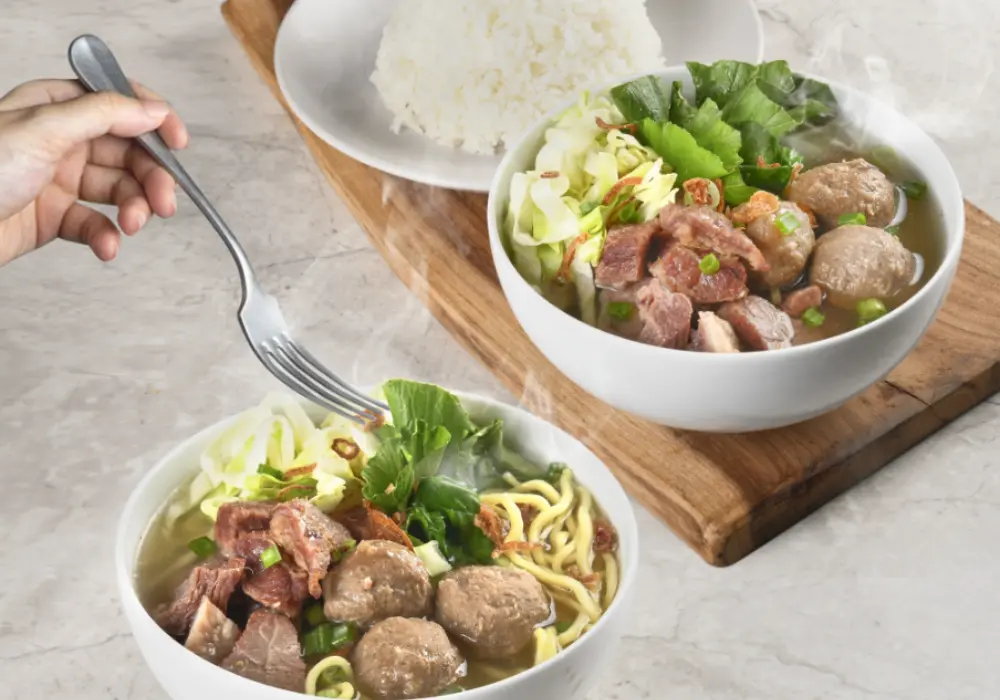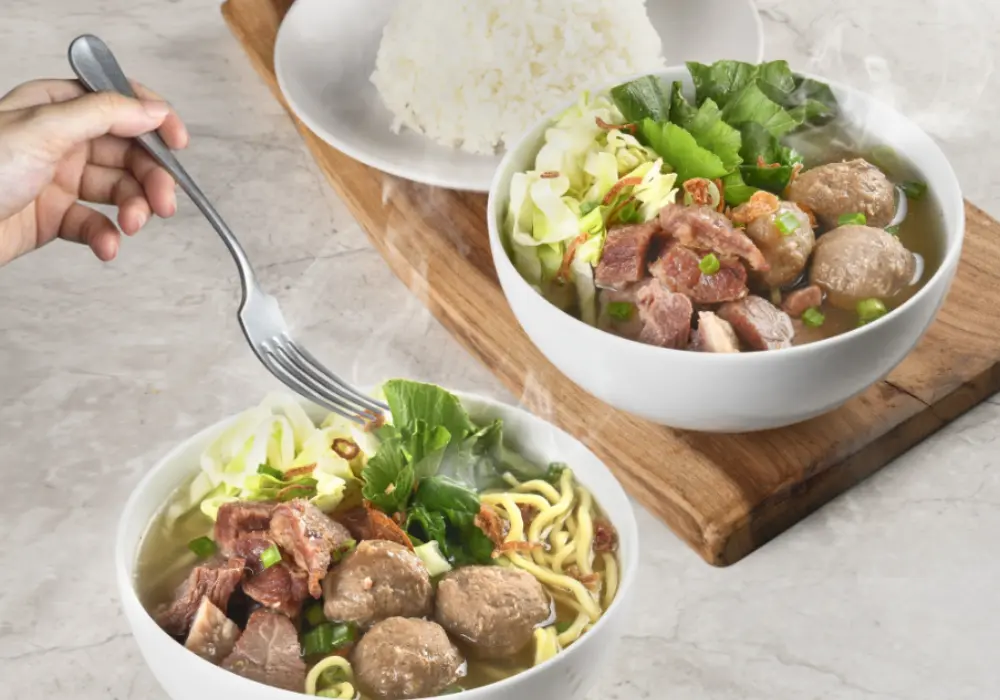 Google Ratings: 4.4/5
Location: 20 Joo Chiat Rd, Singapore 427357
Signature dishes
Ayam Lemak Cili Padi: This dish is a real winner! It combines the goodness of tender, juicy chicken with the bold flavors of a traditional green chili coconut sauce. The chicken soaks up all the creamy, slightly spicy gravy, making each bite a delightful blend of rich coconut and the kick of green chilies.
It's a yummy dish that strikes a perfect flavor balance. What's even better is that at just S$9.00, it's a steal for the incredible taste it delivers.
Traditional Malay Kueh: This assortment of Malay cakes is a delightful way to experience a variety of sweet and delicious flavors. The types of kueh might change depending on what's available, but each one is like a little piece of paradise.
From sweet and sticky to light and fluffy, these kueh are a delightful surprise for your taste buds. They're just right for satisfying your sweet cravings, and at S$6.50, they're both tasty and budget-friendly.
Mihrimah Restaurant
Mihrimah Restaurant offers a taste of Turkish and Malay fusion cuisine. It's a unique spot where you can enjoy dishes like kebabs and nasi satay goreng, combining the flavors of two different cultures in a delightful way.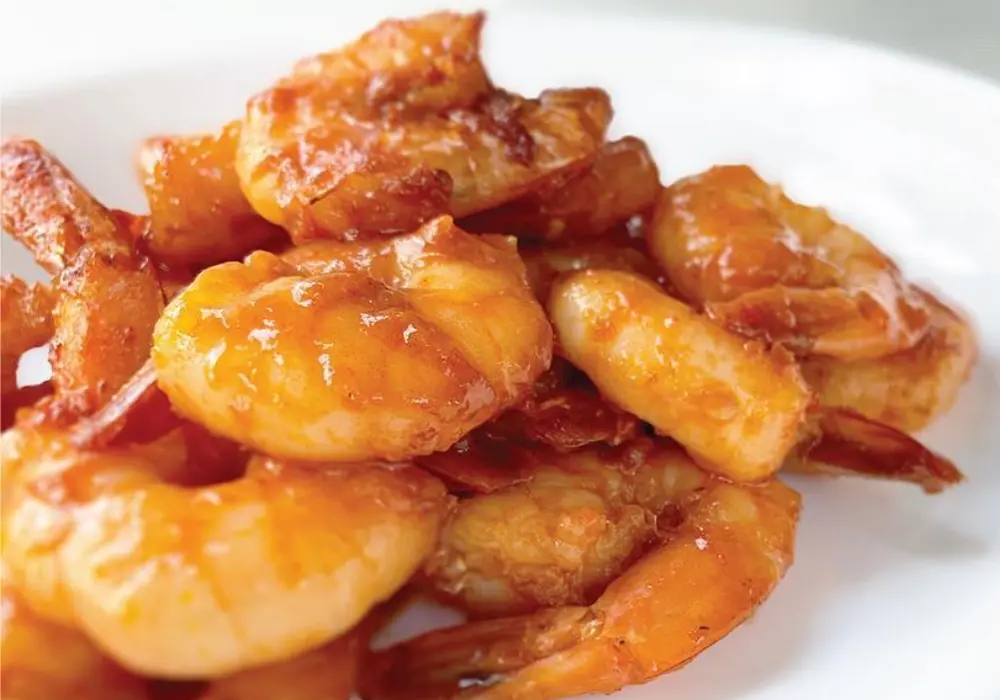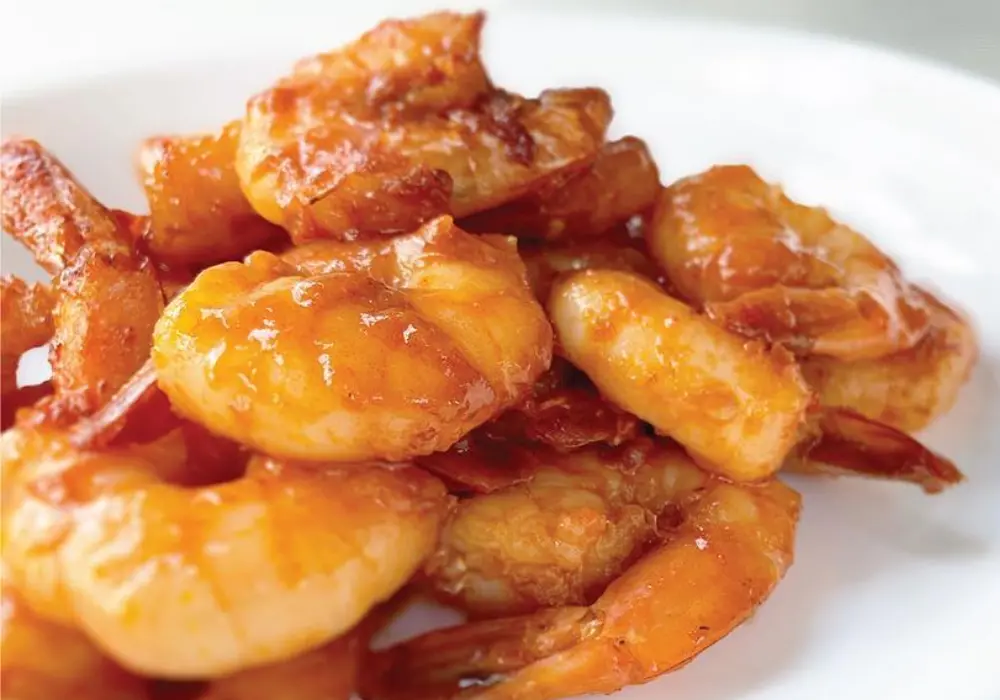 Google Ratings: 4.4/5
Location: 742 North Bridge Rd, Singapore 198710
Signature dishes
Nasi Satay Goreng: For just $7, the Nasi Satay Goreng is a tasty treat. It's a plate of fried rice cooked to perfection, mixed with fluffy scrambled eggs, a hint of chili for a kick, a colorful side of vegetables, and tender pieces of chicken. What makes it even more special is the addition of fried beef satay, adding a delicious grilled flavor to the dish.
This budget-friendly meal offers a delightful combination of flavors and textures, making it a satisfying choice for those craving a quick and tasty Malaysian-inspired meal.
Nasi Goreng Kampung: At just $5, this is a delightful taste of Malay-style fried rice. It's a plate of fried rice with a robust blend of flavors, featuring anchovies, a touch of chili for that spicy kick, tender pieces of chicken, and the freshness of morning glory.
Topped with a perfectly fried egg and accompanied by sambal belacan, a spicy shrimp paste, this dish is a delicious journey through authentic Malay cuisine. It is a fantastic choice for those looking for a budget-friendly taste of Malaysia.
See Also: Best Korean BBQ In Singapore
Pu3
Pu3 is a cozy Malay eatery that's all about home-cooked flavors. They serve up a range of comforting dishes, from nasi lemak to sambal prawns, in a warm and welcoming setting.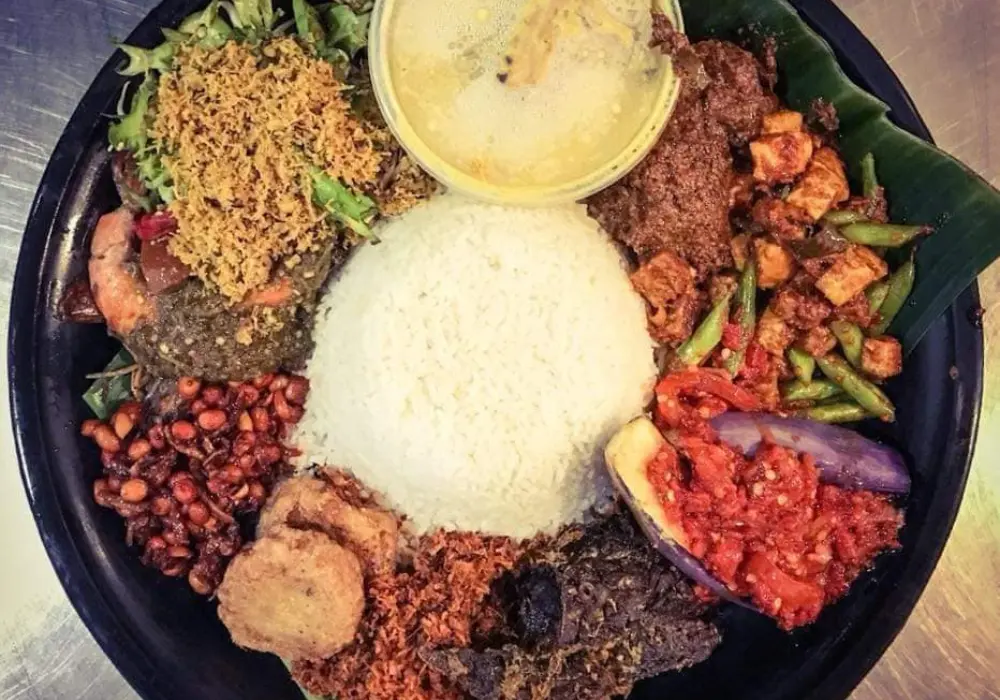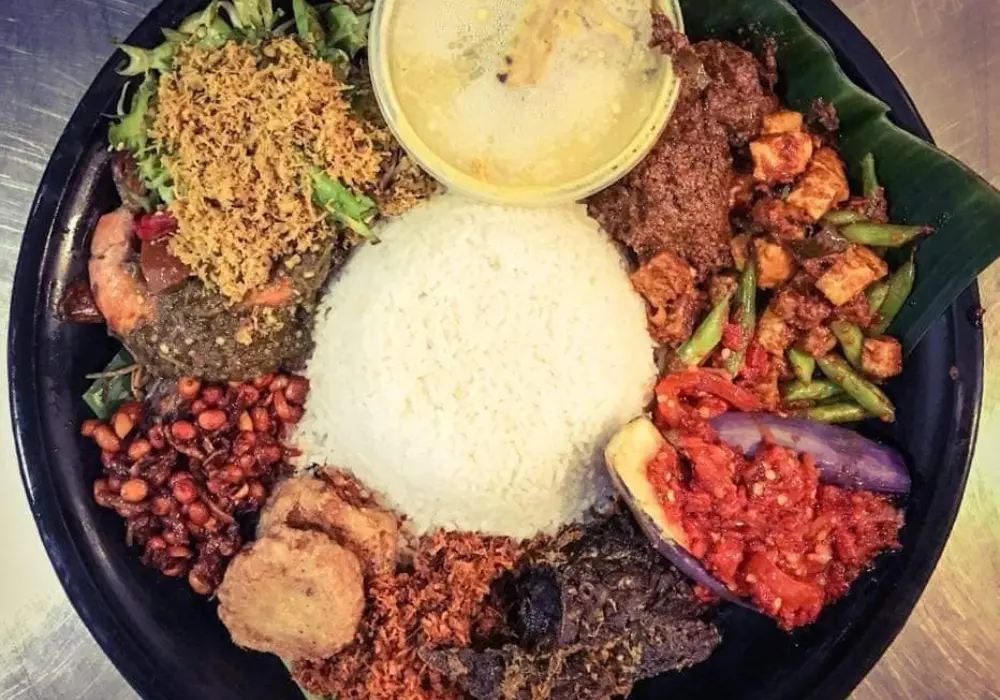 Google Ratings: 4.3/5
Location: 111 Somerset Rd, #02-20 TripleOne Somerset, Singapore 238164
Signature dishes
Ayam-Solo: Dining at Pu3 for $11 is like a trip to Malay food paradise. The Nasi is a canvas of deliciousness with tender Ayam Lemak Cili Padi, crispy Sambal Goreng, and spicy Terong Belado.
Bergedil, Serundeng, and Urap add textures, while Sambal Kacang Ikan Bilis and Sambal Belacan bring bold flavors. It's an affordable and filling Malay meal that hits the spot.
Nasi Rawan: Enjoying the Nasi Rawan for just $9.80 is like diving into a world of Malay flavors. It's a plate bursting with textures and tastes: Kuah Rawan and Tetelan embrace tender meat, Sambal Goreng adds crunch, Bergedil is crispy perfection.
Sambal Sotong brings the spice, Paru Goreng Rempah surprises with spicy lungs, and Serundeng tops it all with a spicy coconut kick. This budget-friendly meal is a rich Malay experience that'll leave you craving more.
Warong Pariaman
Warong Pariaman is a long-standing Malay restaurant with a rich history. They're famous for their nasi padang, where you can pick from a variety of tasty dishes, including rendang and curry, to accompany your rice.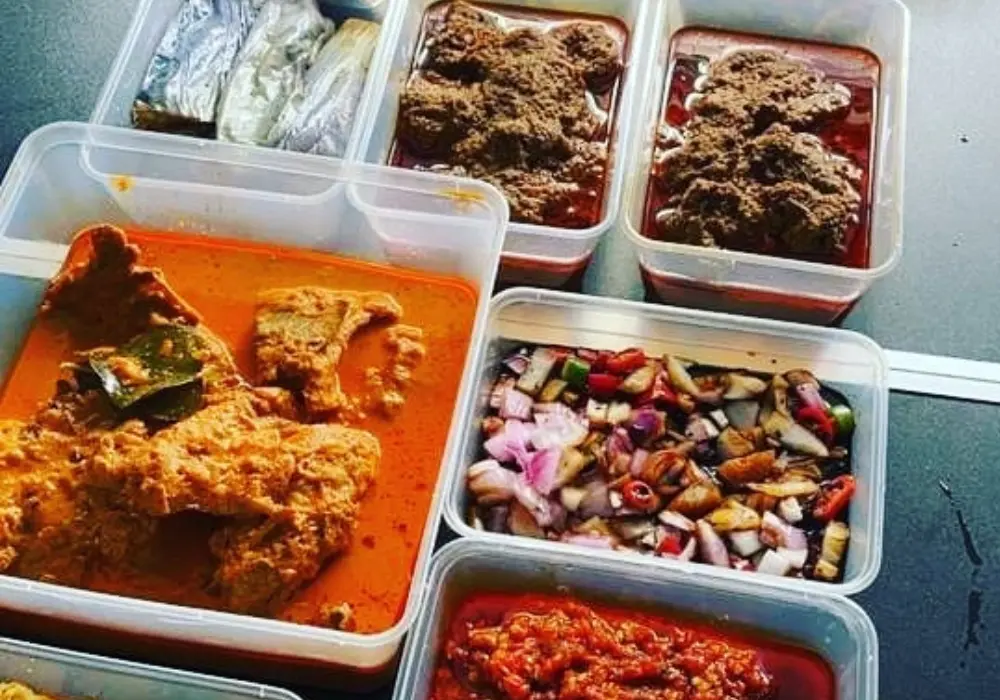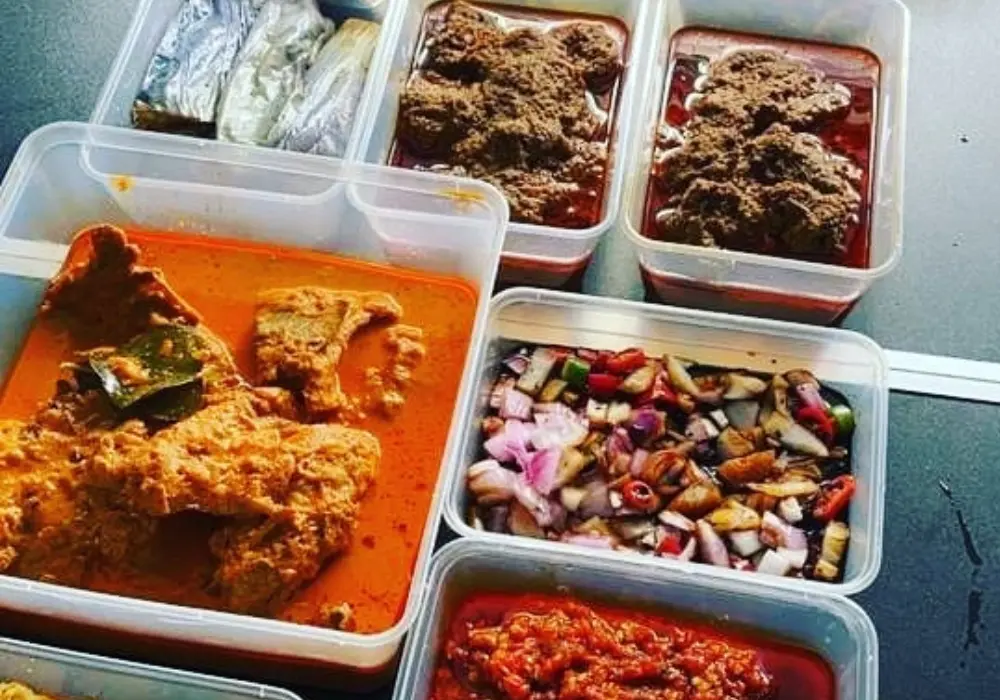 Google Ratings: 4.2/5
Location: 738 North Bridge Rd, Singapore 198706
Signature dishes
Mutton Rendang: Priced at SGD 5.00, it is an absolute gem. It's a dish that captures the essence of Malay cuisine with tender mutton slow-cooked in a flavorful blend of spices and coconut milk.
Every bite is a burst of rich and aromatic flavors, making it an affordable yet incredibly satisfying culinary experience for those who love the depth of Malaysian spices.
Ikan Gulai: At SGD 5.00 is a personal favorite. It's a delightful dish where fish is bathed in a creamy and savory gulai sauce, made with an exquisite blend of spices and coconut milk.
Each bite is like a warm and comforting hug for your taste buds, and the affordability of this dish makes it even more enjoyable. It's a simple yet incredibly satisfying taste of Malay cuisine that I always look forward to.
Yassin Kampung
Yassin Kampung is a popular Malay restaurant, known for its affordable and tasty Malay dishes. You can enjoy dishes like nasi ayam penyet and chilli crab without spending too much money.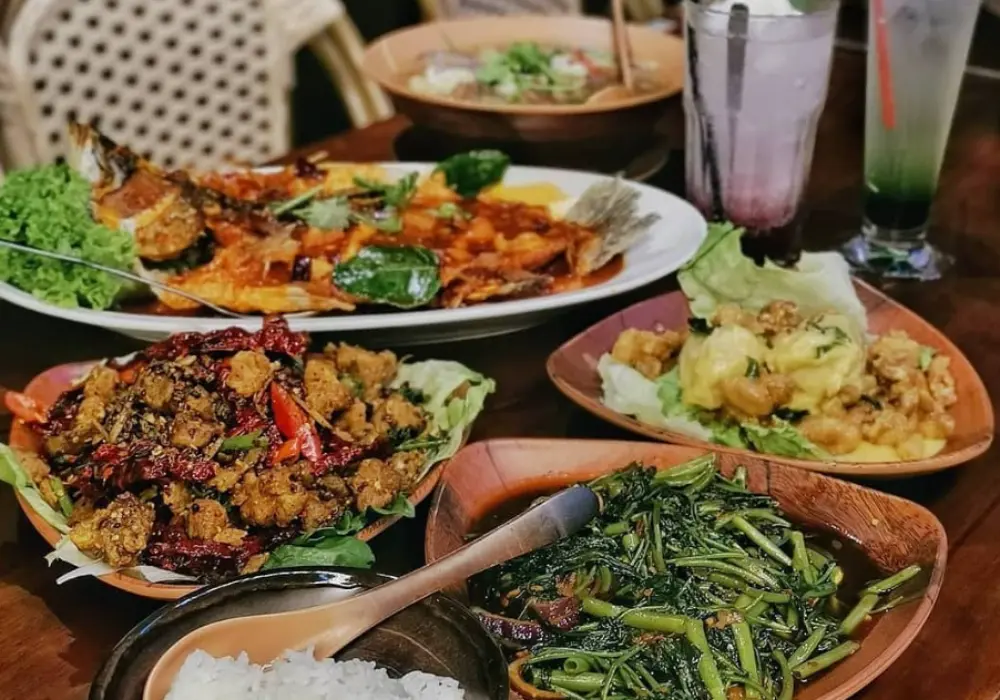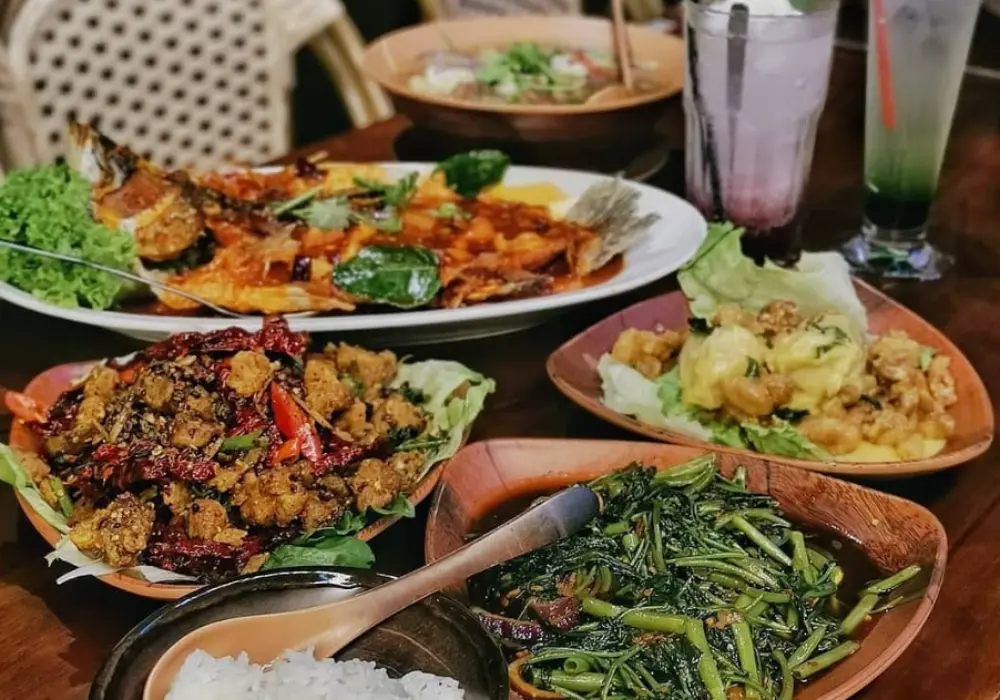 Google Ratings: 3.8/5
Location: 210 Marsiling Cres, #01-01, Singapore 730210
Signature dishes
Chilli crab: This is an absolute must-try, whether you opt for the regular at $38 or the large at $60. The succulent crab is bathed in a rich, spicy, and slightly sweet chili sauce that's both flavorful and indulgent.
Sharing a plate of this deliciousness with friends or family is always a joyful experience. It's messy, satisfying, and a perfect dish for bringing people together around the table.
Salted egg yolk prawns: Whether you go for the regular at $20 or the large at $30, these are a real treat. The prawns are coated in a creamy, savory, and slightly sweet salted egg yolk sauce that's utterly irresistible.
It's a dish that combines the succulence of prawns with the richness of salted egg yolk, creating a delightful explosion of flavors that everyone at the table can enjoy together.
Orang Laut SG
Orang Laut SG offers a taste of traditional Malay cuisine in a rustic setting. They serve dishes like Siput Sedut Lemak and Asam Pedas, which are known for their authentic flavors and generous portions.
Fb Ratings: 5/5
Location: Singapore
Signature dishes
Sotong Hitam: Also known as black squid, is a dish that packs a flavorful punch. The squid is expertly cooked to tenderness and flavor perfection. It takes a dip in a thick, savory, and spicy black sauce infused with garlic, dried chili, onions, and the must-have squid ink.
Every bite is an adventure of flavors, with the rich umami of the squid ink beautifully balanced by the spicy kick of the spices.
Gulai Nenas: Gulai Nenas is a special dish with pineapples in a tasty broth. The pineapples soak up all the tangy and spicy flavors from the prawn broth, making it super addictive.
Eat it with rice, crispy fried fish, and belacan for a satisfying meal. The mix of sweet pineapple and bold broth tastes amazing and is a unique treat you shouldn't miss.
Conclusion
Get ready to embark on a culinary adventure through Singapore's vibrant Malay food scene. From the tempting scents of Spice Garden to the mouthwatering flavors of Orang Laut, these Malay restaurants serve up a wonderful slice of Southeast Asian cuisine.
Whether you're a longtime fan of Malay cuisine or simply eager to discover new flavors, feel free to browse our curated list of the best Malay restaurants in Singapore. So, gather your friends and family, and let your taste buds take a flavorful journey through the diverse world of Malay dining in Singapore. Happy eating! 🍽️🌶️😄