The Best Lebanese Restaurants In Singapore – Lebanese Luxuries
Hello, fellow food lovers! If you're a fan of Lebanese cuisine, get ready for a tasty adventure in Singapore. We're about to explore the top Lebanese restaurants in the city, where you can enjoy dishes like shawarma and tabbouleh that will take your taste buds on a journey to the Middle East.
Get ready for a delicious journey as we discover the best Lebanese restaurants in Singapore. We'll take you to places that offer an exceptional experience, from aromatic kebabs to mouthwatering kunefe. Let's start this Lebanese food adventure! 🌯🍢🎉
7 Lebanese Restaurants to Satisfy Your Cravings
If you're yearning for the flavorful and aromatic tastes of Lebanese food, you're in luck. We've explored the dining scene in Singapore to uncover 7 best Lebanese restaurants that are ready to fulfill your cravings.
Let's dive right in and discover these captivating Lebanese eateries, promising a memorable dining experience.
Layali Lebanese Restaurant
Tabbouleh Lebanese Restaurant
Byblos – Authentic Turkish & Lebanese cuisine
Ummi Beirut
Beirut Grill
Sanobar
Hummus and Tandoor
Ready to treat yourself to the delights of Lebanese cuisine? Let's savor the flavors and stories behind these top-notch Lebanese restaurants in Singapore.
| | | | |
| --- | --- | --- | --- |
| Restaurant Name | Signature Dish | Price Range | Cuisine Type |
| Layali | Tagine Layali | $32.90 | Lebanese |
| Tabbouleh | Lamb Mandi | $29.90 | Lebanese |
| Byblos | Mixed Grill Platter | $58.90 | Turkish & Lebanese |
| Ummi Beirut | Ummi Tabbouleh | $26.00 | Lebanese |
| Beirut Grill | Moussaka | $26.00 | Lebanese |
| Sanobar | Sanobar Grill Platter | $45.90 | Mediterranean & Lebanese |
| Hummus and Tandoor | Arayes Kofta | $21.90 | Turkish & Lebanese |
Layali Lebanese Restaurant
When I walked into Layali, I was immediately greeted by the warm aroma of Lebanese spices. The cozy atmosphere and friendly staff made me feel right at home. Their beef stew and kabab were the stars of the show.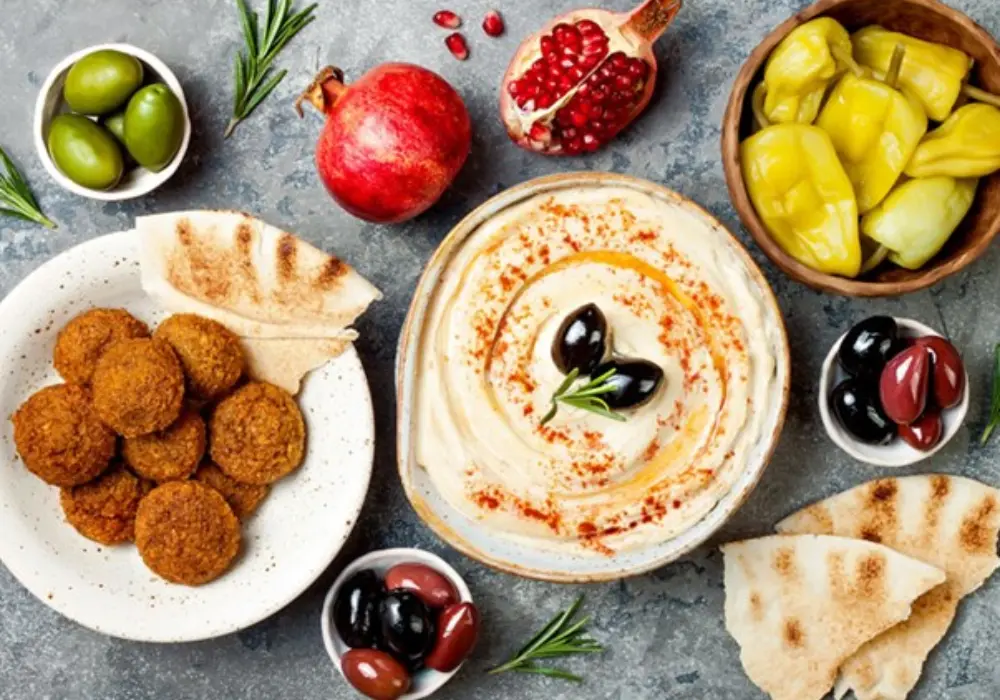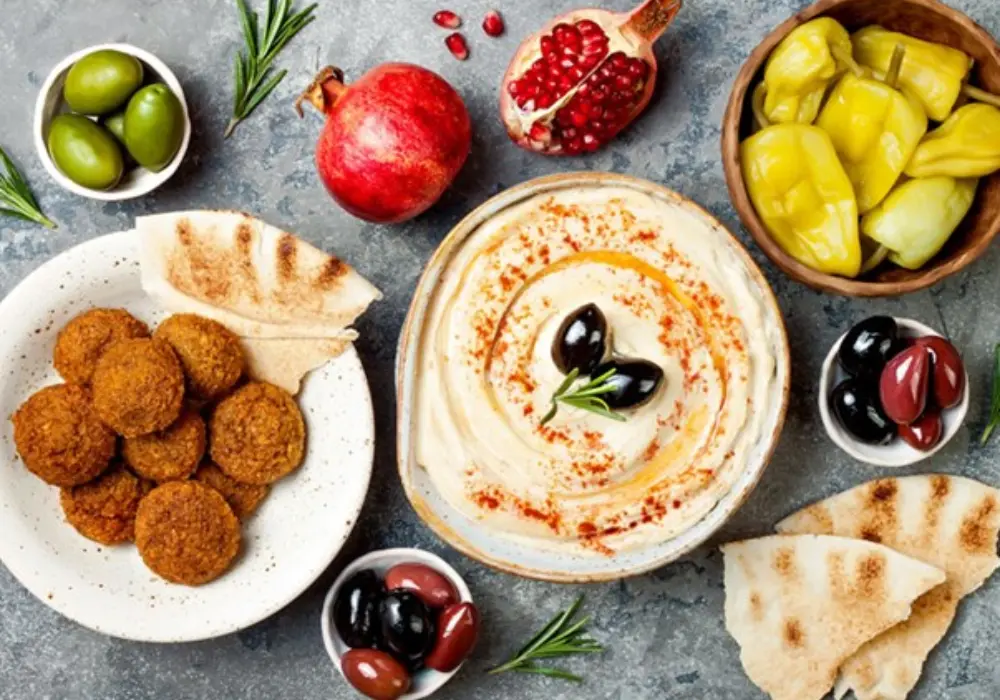 Google ratings: 5.0
Address: 67 Bussorah St, Singapore 199481
Signature dishes
Tagine Layali: I absolutely loved the Tagine Layali from Layali. It was a heartwarming experience for me. The beef stew, priced at $32.90, was a flavorful masterpiece, braised with a harmonious blend of spices that left a lasting impression. It was a delightful, soul-soothing dish that I'd highly recommend for those seeking comfort and flavor.
Kabab Khashkhash: As for the Kabab Khashkhash from Layali, I was blown away by the flavor. The minced meat, garlic, and parsley combined to create a rich and aromatic dish that was elevated by the tomato sauce. At $44.90, it was a memorable treat that I'd order again in a heartbeat.
Tabbouleh Lebanese Restaurant
Tabbouleh gives you a wonderful taste of Lebanon. The colorful and tasty mezze platter was a real joy. Their mandi dish was cooked just right, and the shish taouk pleased everyone. You could even call it the best Lebanese restaurant in the world.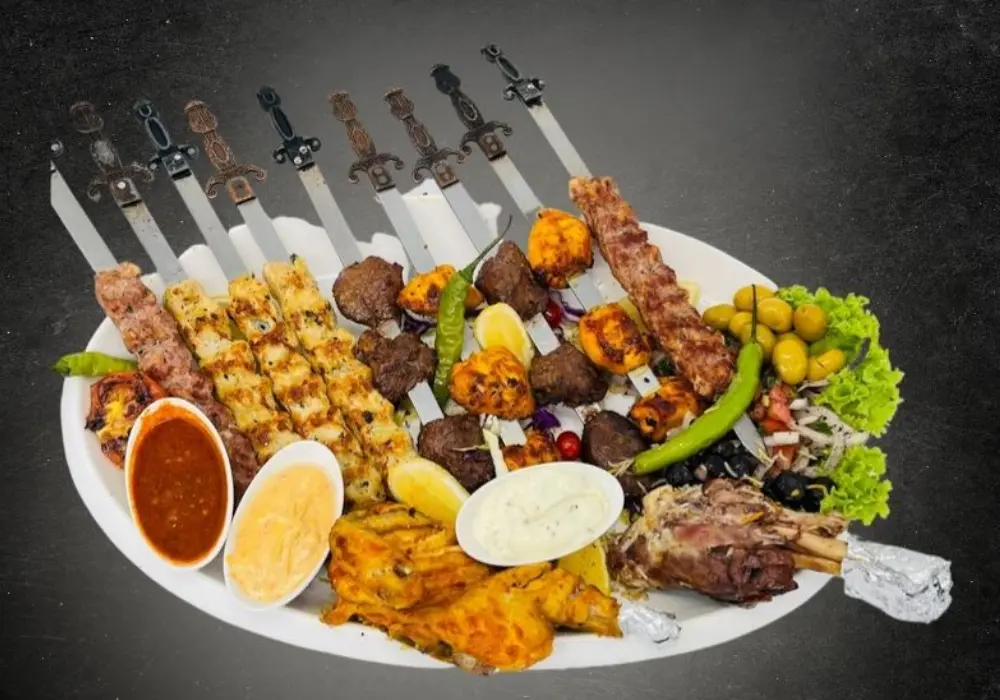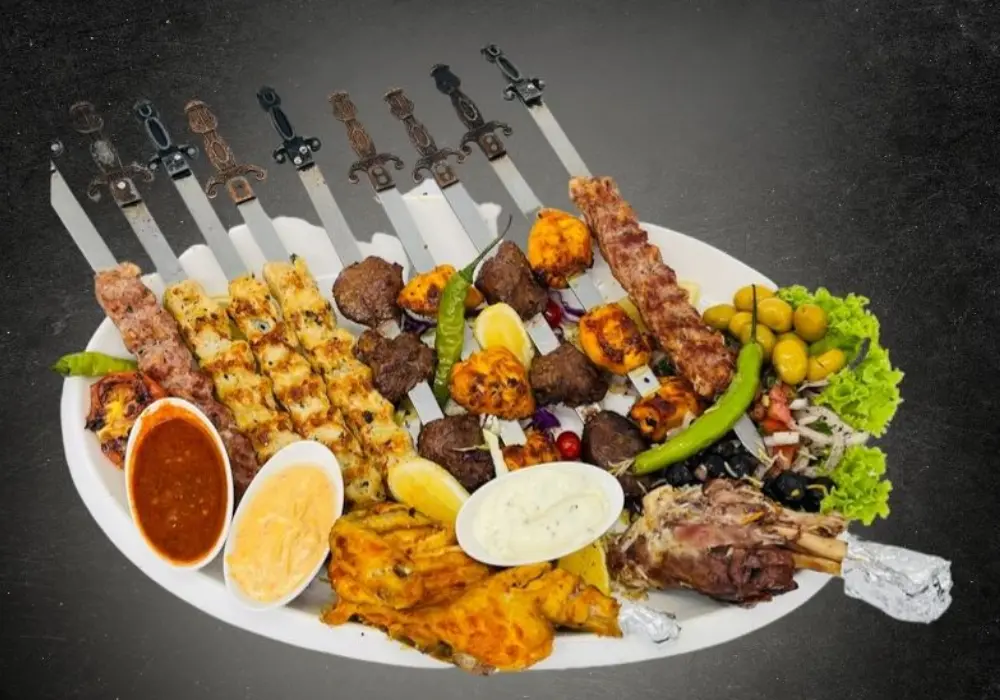 Google ratings: 4.6
Address: 54 Bussorah St, Singapore 199470
Signature dishes
Lamb Mandi: I absolutely loved the Lamb Mandi from Tabbouleh. Priced at $29.90, it featured a marinated lamb shank infused with Lebanese 7 Spices, which made each bite a delightful journey. Served with rice, it was a signature dish that left me wanting more.
Shish Tawouk: As for the Shish Tawouk from Tabbouleh, it was a personal favorite of mine. Priced at $27.90, the marinated chicken cubes were charcoal-grilled to perfection. Served with Lebanese garlic sauce and rice, it was a mouthwatering dish that I couldn't get enough of.
Byblos Grill
Byblos felt like a culinary journey through the Middle East. I couldn't resist trying their mixed grill platter which showcased the harmonious blend of Turkish and Lebanese flavors. The ambiance was perfect for a cozy dinner. I savored every bite of their kunefe for dessert.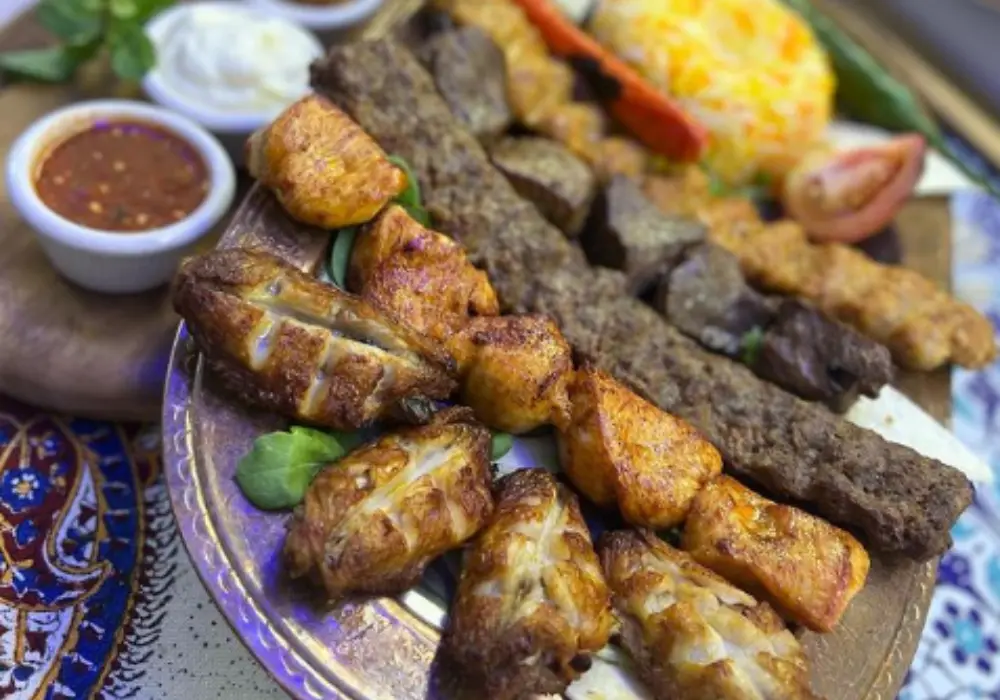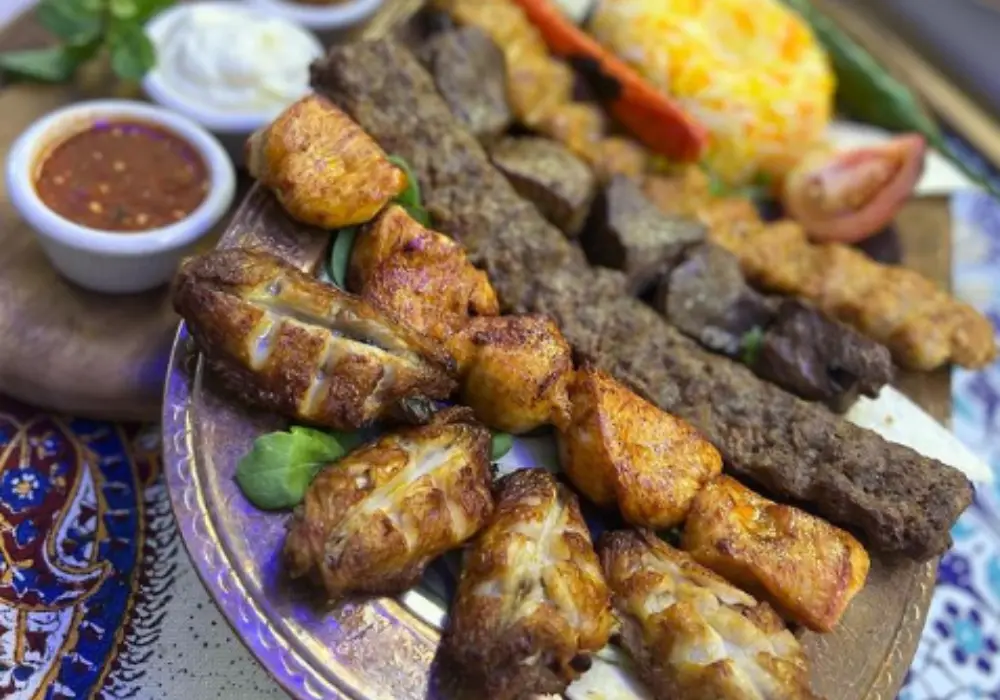 Google ratings: 4.5
Address: 14 Bussorah St, Singapore 199435
Signature dishes
Mixed Grill Platter: The mixed grill platter at Byblos was a carnivore's dream. For $58.90, it combined lamb kebab, lahem mashwi, chicken kebab, shish tawouk, and grilled chicken wings, all served with rice and salad. The flavors were a delightful mix of Middle Eastern goodness.
Kunefe: As for the Kunefe, it's a Turkish dessert that's pure indulgence. Priced at $14.90, it's a fine treat made of thin vermicelli pastry baked in soft cheese, topped with sweet syrup, and served with cream. The perfect sweet ending to a memorable meal.
See Also: Best Indonesian Restaurants Singapore
Ummi Beirut
Ummi Beirut felt like a cozy family place. The staff knew just what to suggest, and the lamb kebabs were both tender and packed with flavors. Their tabbouleh salad was incredibly fresh and tasty. It is one of the best Lebanese restaurants in Singapore for lunch. It's a fantastic new Lebanese restaurant in Singapore.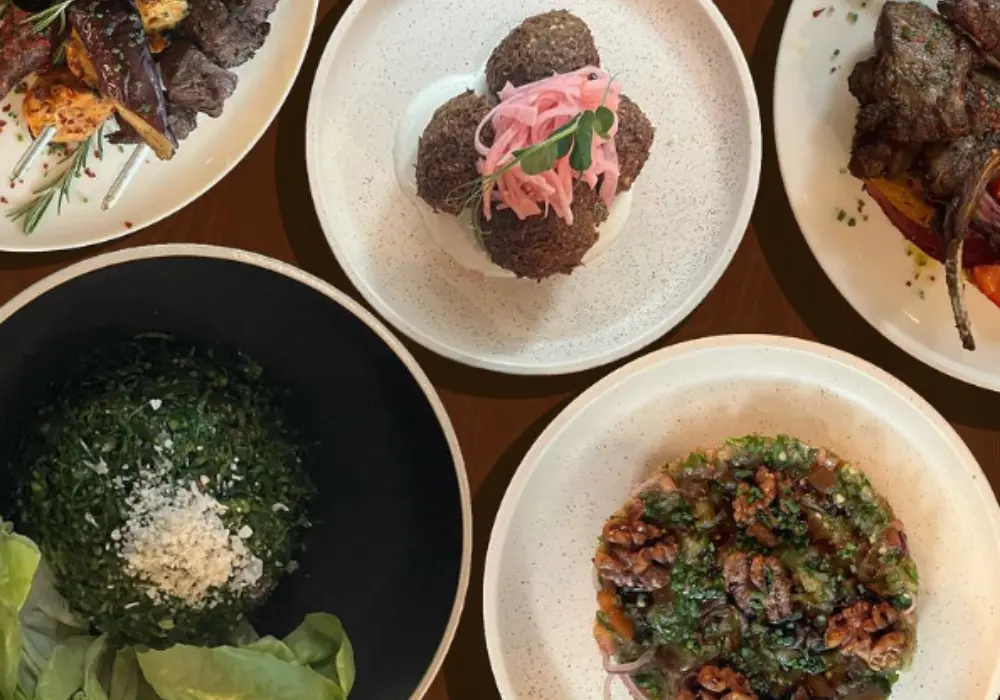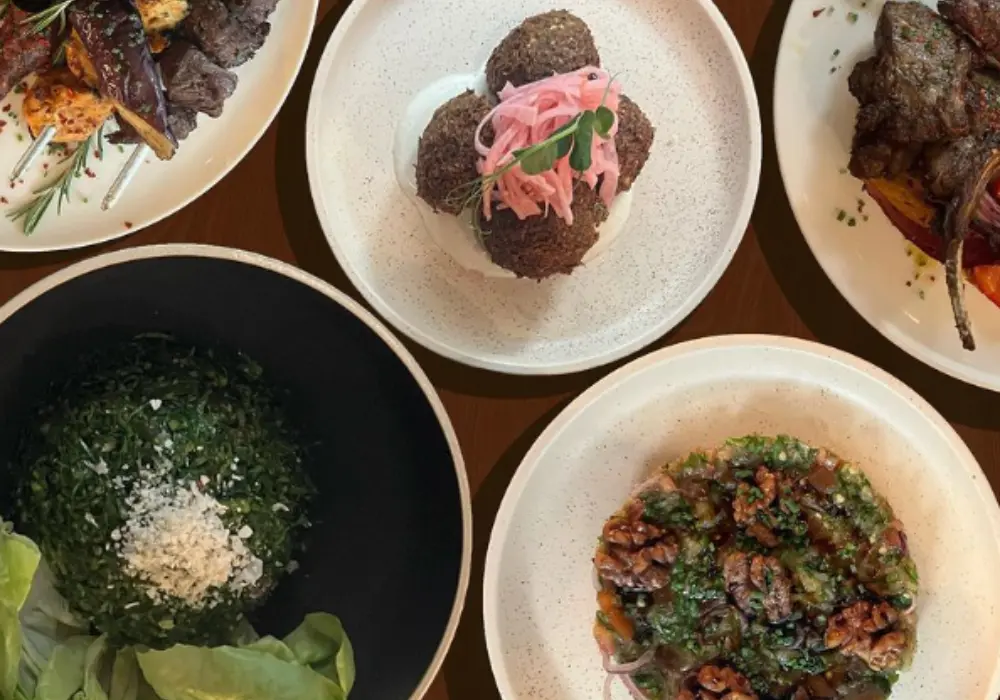 Google ratings: 4.4
Address: InterContinental Singapore Robertson Quay, an IHG Hotel
Signature dishes
Ummi Tabbouleh: I must say, the Ummi Tabbouleh from Ummi Beirut left me pleasantly surprised. For $26, this vegetarian salad was a burst of fresh flavors, with shredded parsley, mint, tomato, spring onion, and cracked wheat all coming together in perfect harmony. The zesty lemon dressing added that extra zing that I absolutely loved.
Ummi Saayadiya: But the real star for me was the Ummi Saayadiya. At $48, it featured farmed sea bass served with caramelized onion rice, crisp onions, nuts, and coriander. The combination of textures and tastes was just amazing. It was an absolute treat that made my dining experience truly memorable.
Beirut Grill
Walking into Beirut Grill felt like a journey to a bustling Lebanese souk. The lively ambiance, accompanied by live music, created the perfect setting for a memorable evening. As for the Moussaka and kebab, they were simply mouthwatering.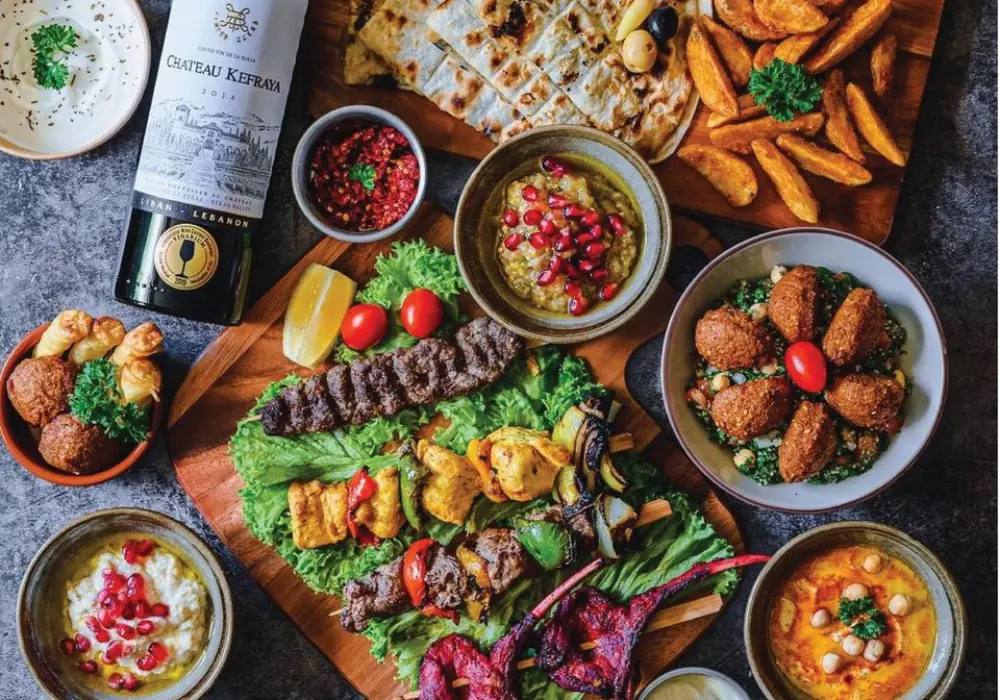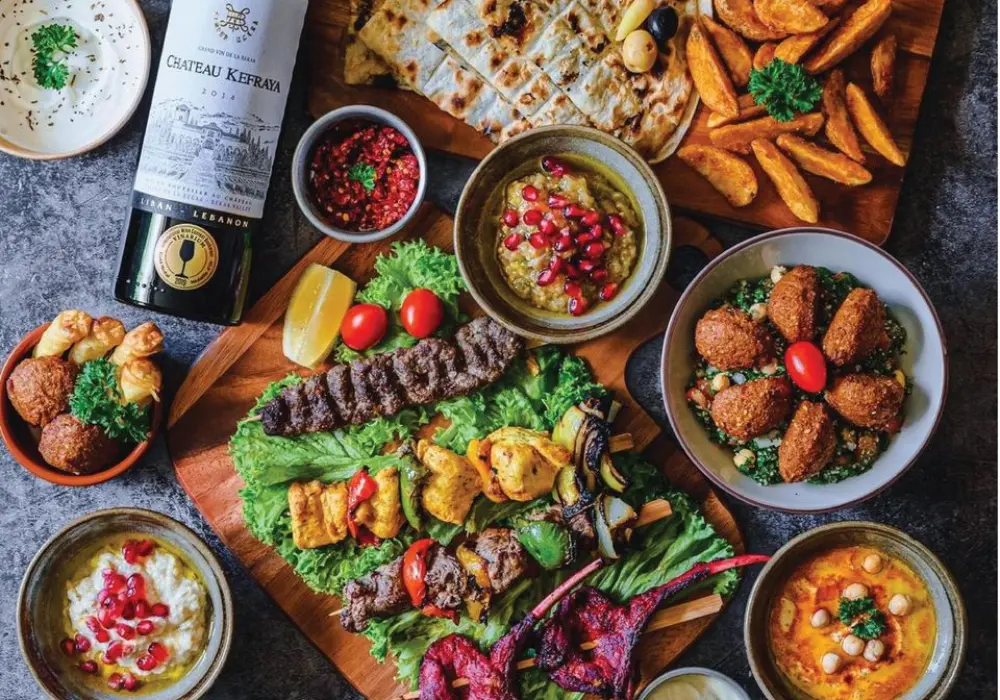 Google ratings: 4.2
Address: 72 Bussorah St, Singapore 199485
Signature dishes
Moussaka: The Moussaka from Beirut Grill was a real treat for me. I went for the chicken option priced at $26.00, and it was absolutely delicious. The eggplant, chickpeas, onions, and tomato sauce were baked with mozzarella cheese and served with pita bread. It was a hearty and satisfying dish.
Iskander Kebab: Now, the Iskander Kebab at Beirut Grill was a culinary delight. I opted for the chicken version, which was $29.00, and it was a mouthwatering experience. The minced meat skewers were served with crispy pita bread, topped with tomato sauce and yogurt. It was a burst of flavors that I thoroughly enjoyed.
Sanobar
Sanobar's elegant setting and outdoor seating made for a fantastic dining experience. I couldn't resist their grill platter which showcased a perfect balance of Turkish and Lebanese flavors. Their shawarma was the star of the show. A great spot for a romantic dinner.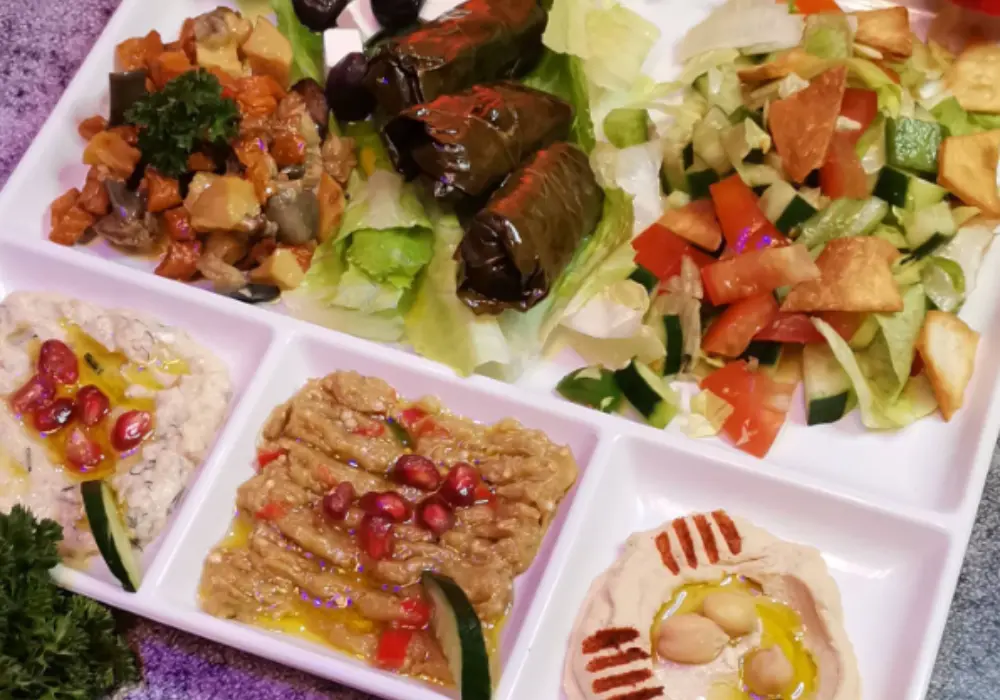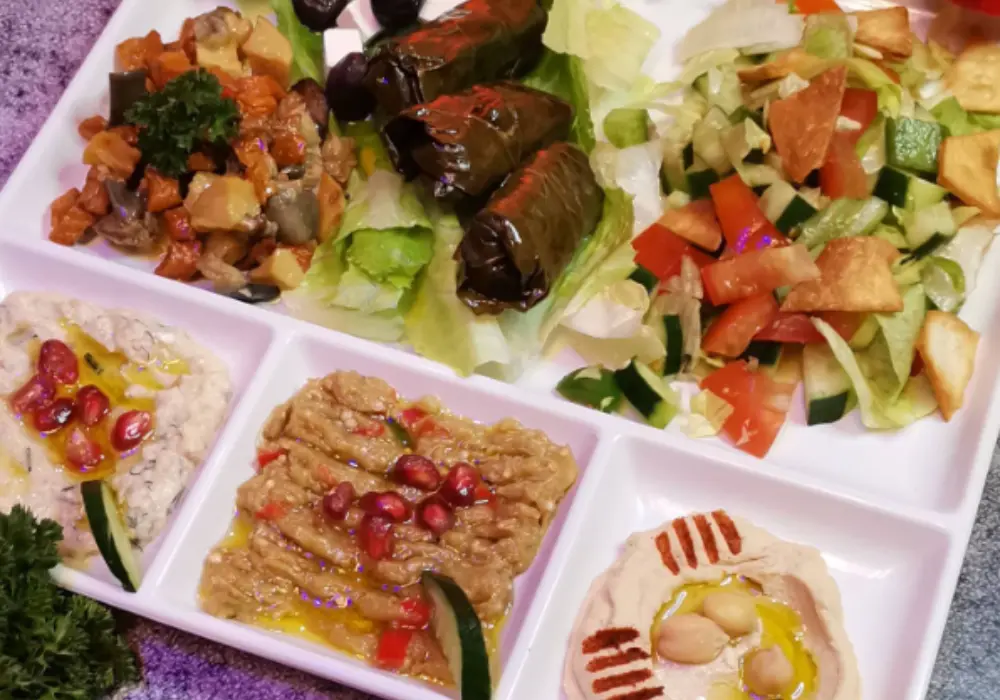 Google ratings: 4.2
Address: 20 Baghdad St, Singapore 199659
Signature dishes
Sanobar Grill Platter: The Sanobar Grill Platter from Sanobar was a delightful feast for two. At SGD 45.90, it offered an assortment of meat, including Chicken Kofta, Lamb Kofta, Lamb Chops, Chicken Taouk, along with Hummus Dip and Salad. It was a satisfying and meaty indulgence that left my dining partner and me thoroughly pleased.
Hummus Shawarma: On the other hand, the Hummus Shawarma from Sanobar, priced at SGD 24.90, was a Gulf favorite that quickly became a personal favorite. Thinly shaved marinated rotisserie chicken thighs served on a generous bed of hummus made for a unique and delightful combination. It's a special dish, indeed, and I'd highly recommend trying it for a pleasant surprise.
Hummus and Tandoor
This restaurant combined the best of two cuisines. I loved their koftas, and the grape leaves were prepared perfectly. The mixed grill showed how Turkish and Lebanese flavors work together in a special way. It was a one-of-a-kind and delicious meal. It's the best Lebanese food in Singapore.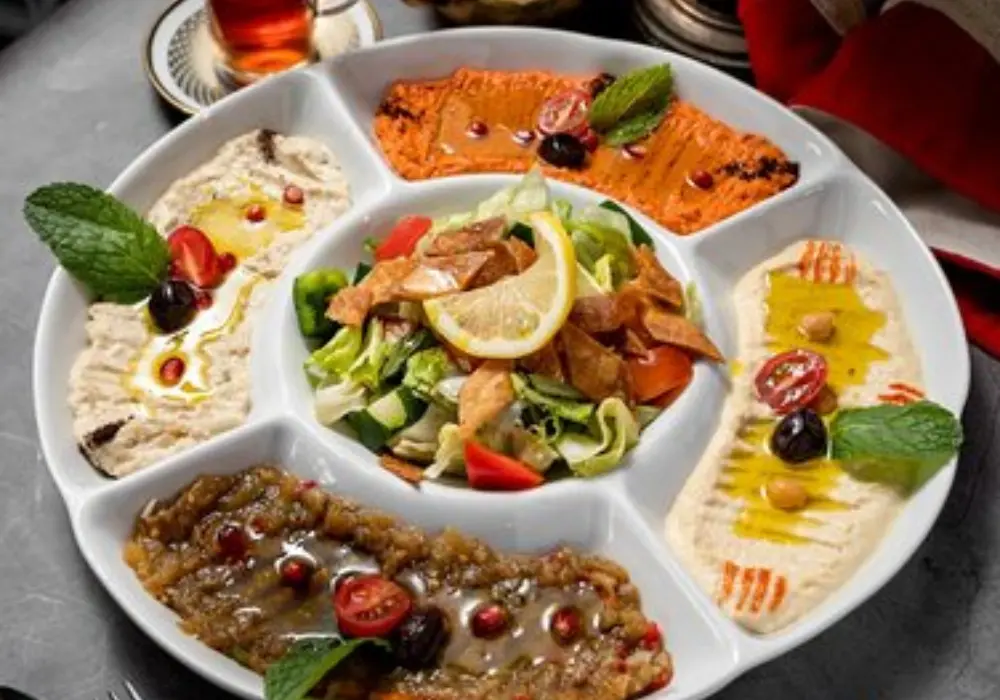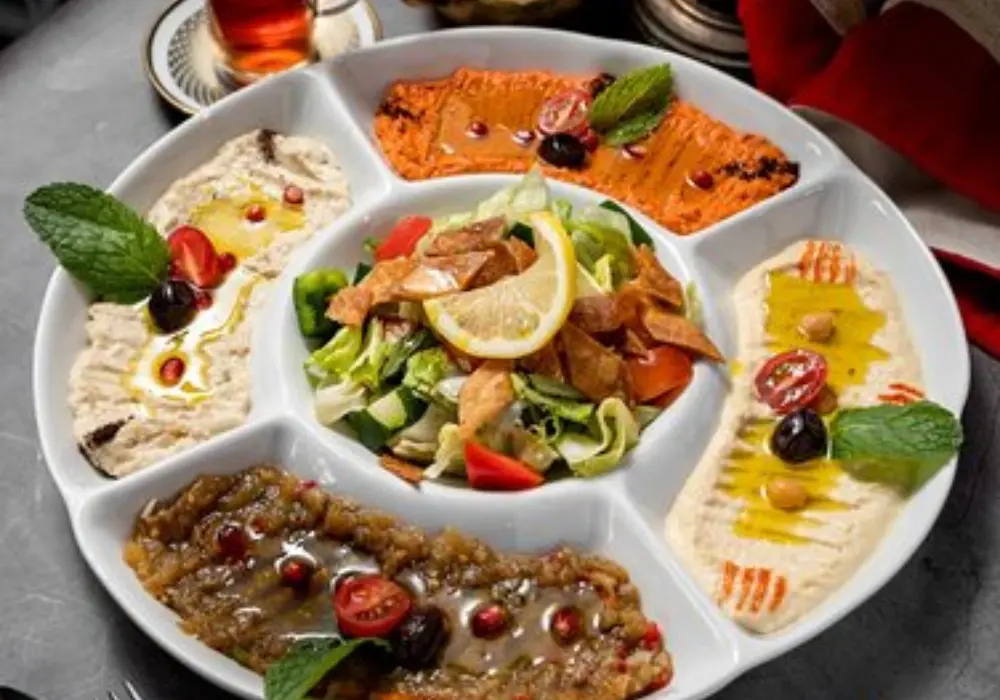 Google ratings: 4.0
Address: Clarke Quay, Singapore 179023
Signature dishes
Arayes Kofta: Arayes Kofta from Hummus and Tandoor was a meat lover's delight. Priced at $21.90, it was kafta meat tucked inside pita bread, cooked to perfection. The kafta, made with a simple mix of ground lamb, offered a burst of Mediterranean flavors that I couldn't resist.
Wara'a Enab: Now, the Wara'a Enab, also from Hummus and Tandoor, were Lebanese stuffed grape leaves priced at $13.90. They were filled with a spiced ground beef and rice mixture, creating a delicious Mediterranean appetizer. The combination of flavors made it a delightful start to the meal, and I enjoyed every bite.
Conclusion
Exploring the best Lebanese restaurants in Singapore was so much fun. I got to taste amazing dishes like Tagine Layali and Lamb Mandi, and the desserts, especially Kunefe, were a real treat. Each place had something special to offer, making it a unique and delicious journey.
Looking for affordable Middle Eastern food in Singapore? These restaurants are perfect. Cozy vibes, welcoming staff, and tasty dishes – it's an unforgettable experience. If you're in Singapore and craving for Lebanese food, definitely give them a try.