The Best Korean Restaurants In Singapore – Korean BBQ
Hey there! craving some delicious Korean flavors in Singapore? Well, you're in for a treat! In this guide, we'll take you on a mouthwatering journey to discover the finest Korean restaurants in Singapore. From sizzling barbecue joints to cozy family-restaurants, Singapore's Korean culinary scene has something for everyone.
Hungry for some bibimbap, bulgogi, or spicy ramen? Look no further. We've searched to bring you the best Korean restaurants in Singapore worth checking out. Whether you're a K-drama fanatic or just a food lover in search of new flavors, these Korean eateries will satisfy your cravings and leave you coming back for more 🍜🥘🍗🥢
Top 13 Best Korean Restaurants in Singapore
Let's dive into a delicious adventure right here in the Lion City! We're about to spill the beans on the 13 best Korean restaurants in Singapore that'll take your taste buds straight to the bustling streets of Seoul. So, hop on this mouthwatering ride with us and find out where to get your Korean food fix in Singapore.
Here are the top 13 Korean restaurants in Singapore that will tantalize your taste buds.
Anju
Chang Korean BBQ
Charim Korean BBQ
Chingu @ Rochester
Daejim
Don Dae Bak
Hanwoori Korean Restaurant
HoHo Korean Restaurant
Itaewon Jjajang
Kim Dae Mun Korean Food
Kko Kko Nara
Masizzim
Pocha! Korean Street Dining
Whether you're a Korean cuisine foodie, these top 13 restaurants in Singapore are your gateway to a delightful Korean culinary adventure.
Anju
Anju is a trendy Korean fusion restaurant with a lively atmosphere. While reservations are recommended for weekends, you can walk in on weekdays. Their menu features unique Korean-inspired dishes like Korean fried chicken tacos and a wide selection of craft cocktails.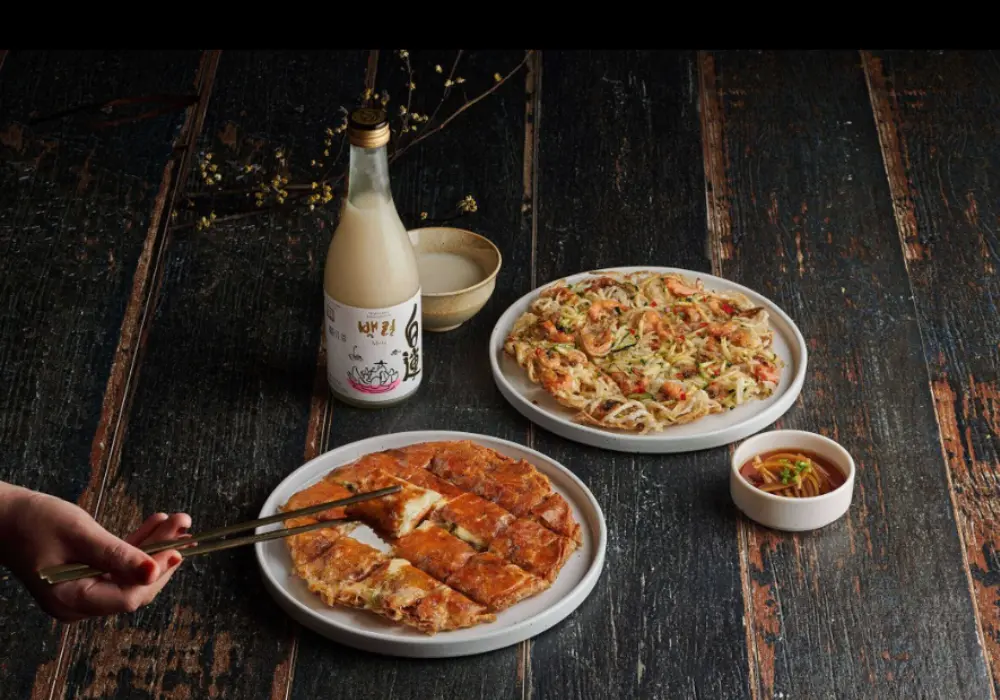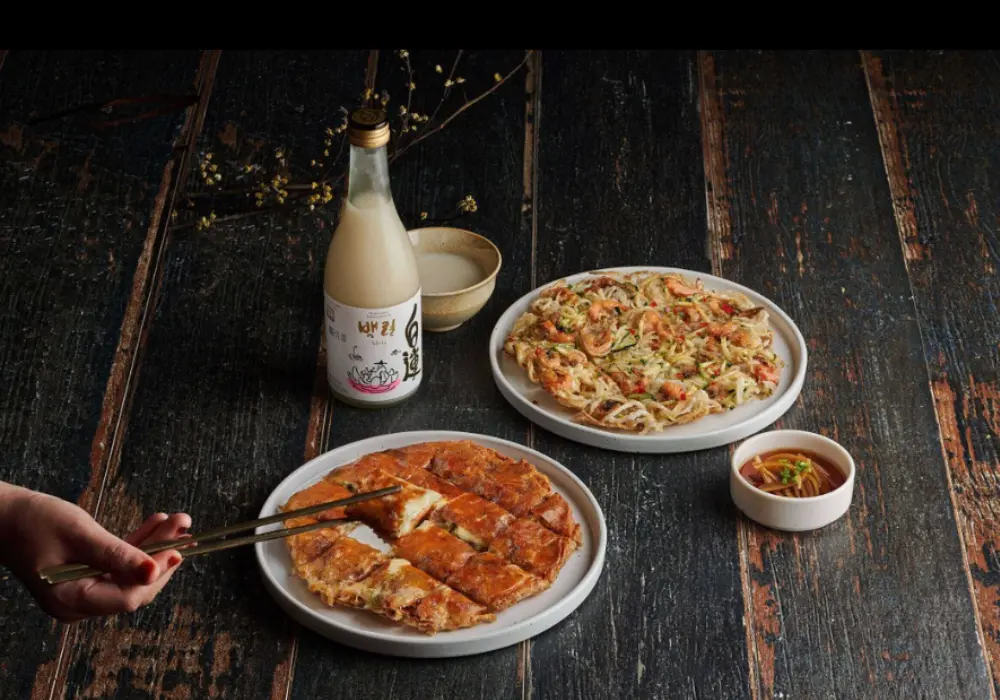 Signature dishes:
Abalone Gim Pasta: Imagine a plate of pasta like no other, featuring tender abalone, seaweed, tangy pickled shallots, and aromatic perilla leaves for a refreshing twist on traditional pasta at Anju. It's a must-try for seafood lovers seeking a unique Korean fusion experience.
Tomato Naengchae: At Anju, the Tomato Naengchae is a refreshing salad that combines juicy beef tomato slices, flavorful beef plate, fresh shiso leaves, candied walnuts for that delightful crunch, all drizzled with a zesty plum dressing. It's a perfect appetizer to start your Korean dining experience with a burst of flavors and textures.
Chang Korean BBQ
At Chang Korean BBQ, you'll enjoy a bustling and interactive dining experience. Reservations are highly recommended, especially for groups. Cook your own marinated meats at your table's built-in grill, and don't miss their flavorful bulgogi and Dak Gui.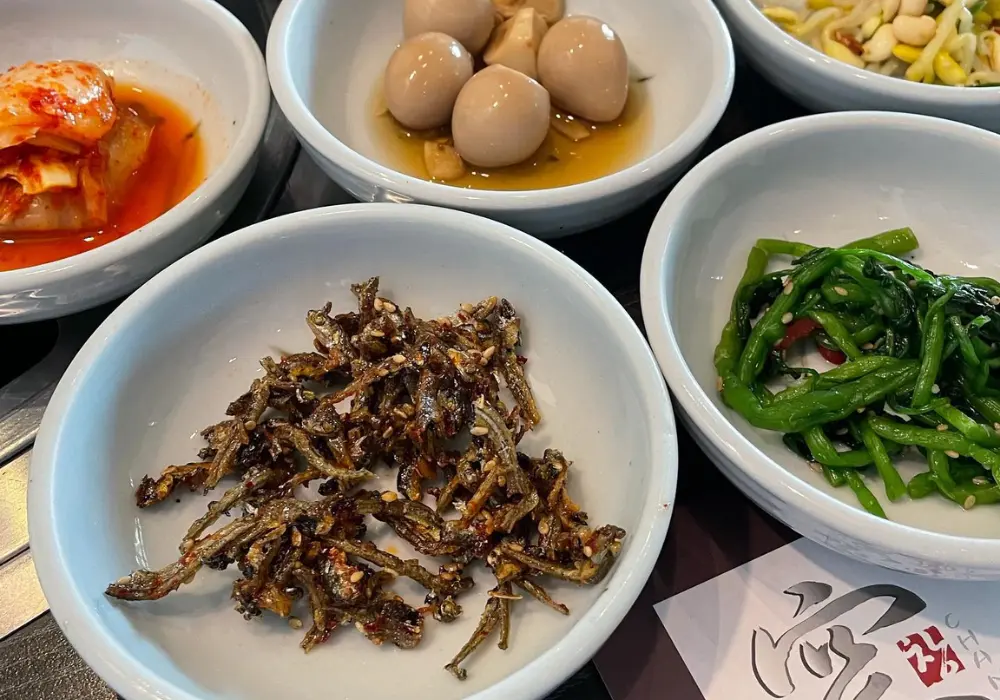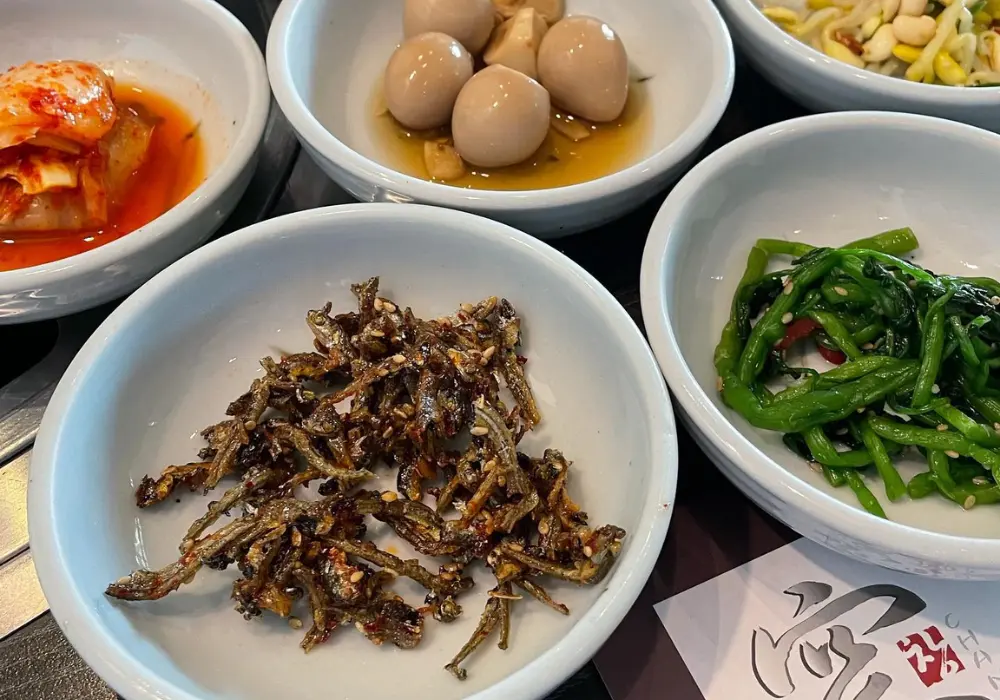 Location: 71 Loewen Rd, #01-01, Singapore 248847
Signature dishes
Teug Galbi Sal: Indulge in the exquisite Teug Galbi Sal, featuring prime boneless short ribs, found under the BBQ Beef section, priced at $66. It's a mouthwatering delight for meat enthusiasts seeking a premium Korean barbecue experience.
Dak Gui: For a delightful poultry option, savor the Dak Gui, which showcases marinated chicken, and it's available under the poultry section at $39. This dish offers a flavorful twist on grilled chicken that's sure to satisfy your taste buds.
Charim Korean BBQ
Charim Korean BBQ offers a cozy, family-friendly setting. Reservations are advisable, especially during busy dinner hours. Indulge in their mouthwatering galbi (marinated beef short ribs) and a variety of traditional Korean side dishes.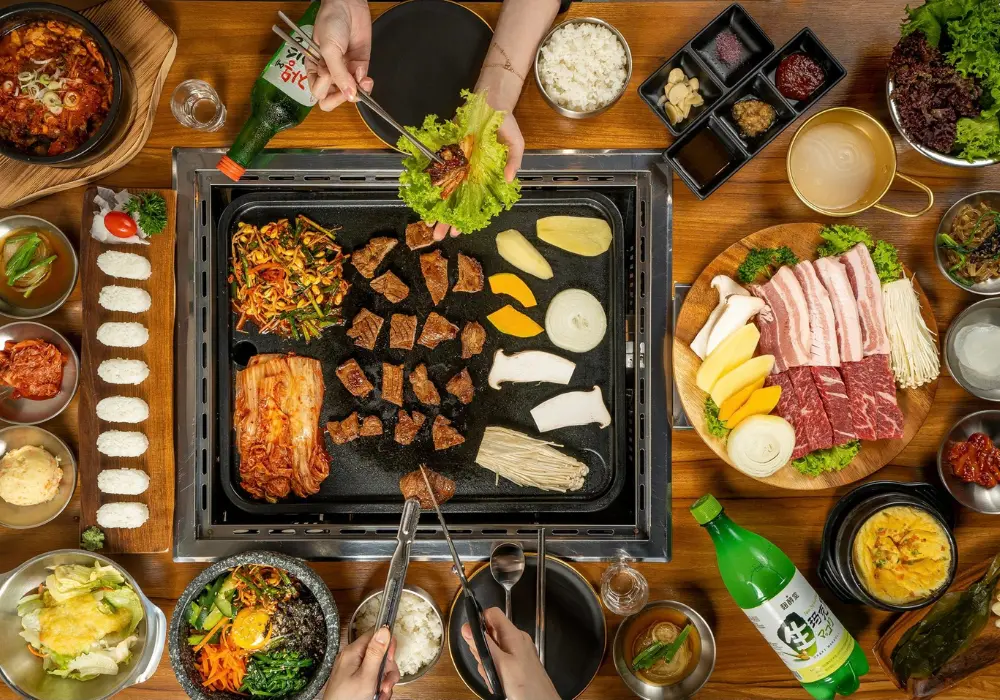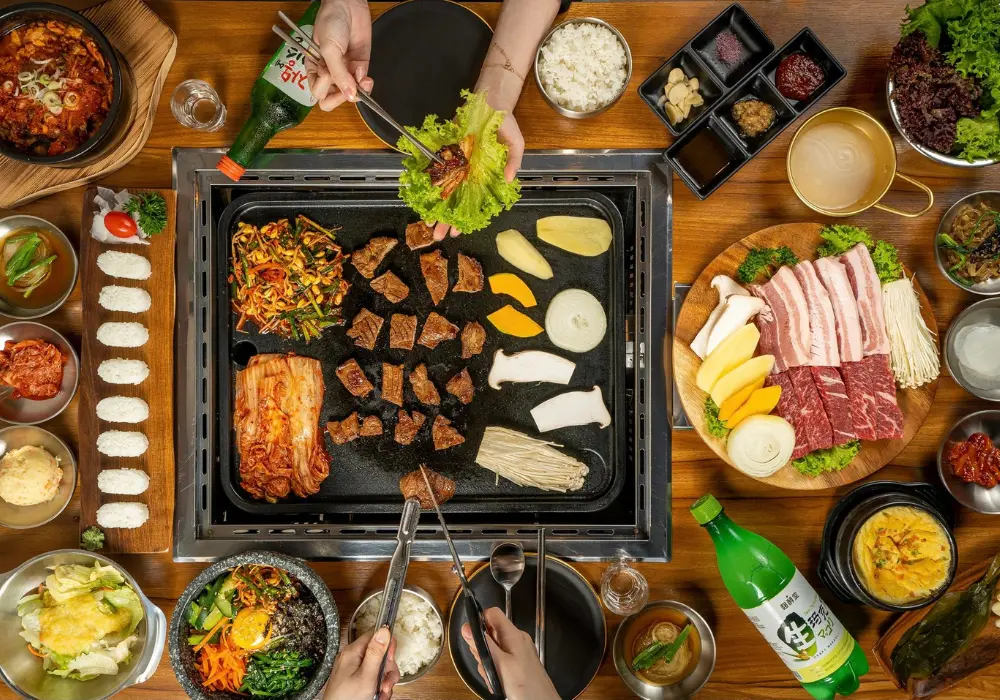 Location: 65 Tg Pagar Rd, Singapore 088486
Signature dishes
Charim Chicken: Treat yourself to the delectable Charim Chicken offered in both Sweet and Spicy varieties, each priced at $45. You can choose between the sweet base with sweet sauce or the Spicy base with spicy sauce. This dish promises a flavorful and satisfying chicken experience with your choice of sauce and spice level.
Army Stew: Savor the hearty Army Stew priced at $45, a comforting Korean favorite filled with an array of ingredients. For an extra indulgence, you can add on options like Rice Cake for $3, Sausage for $5, Glass Noodle for $5, or Ramyeon for $5 to customize your stew to perfection.
Chingu @ Rochester
Chingu @ Rochester provides a relaxed, casual dining environment. While walk-ins are usually welcome, it's wise to check for wait times during peak hours. Dive into their comforting spicy ramen and explore their menu of Korean street food favorites.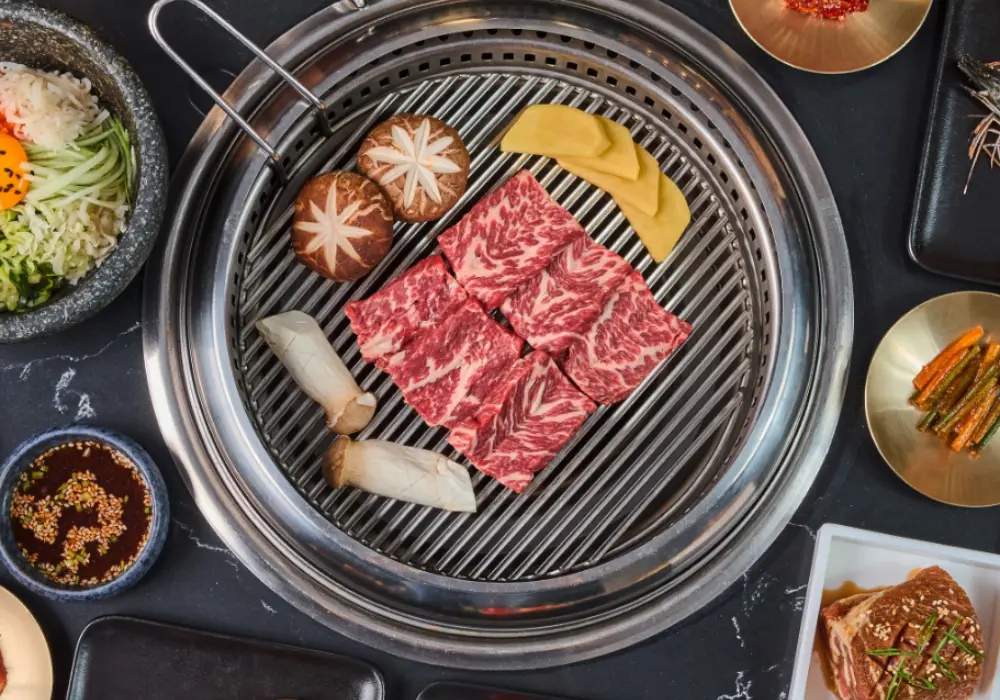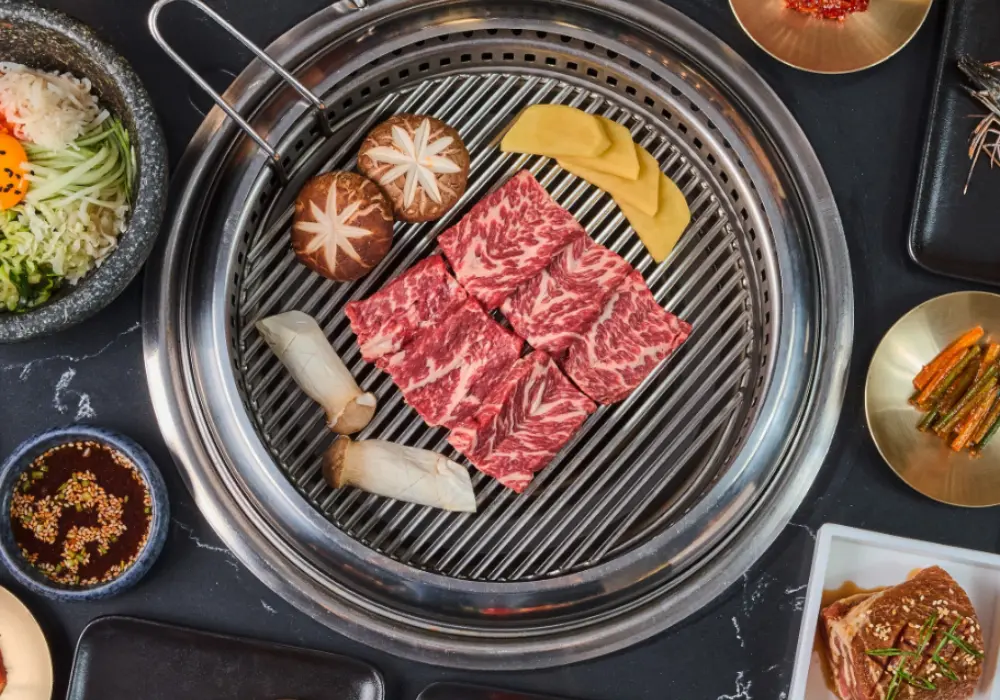 Location: 2 Rochester Park, Singapore 139213
Signature dishes
Kagoshima A4 Wagyu Rib-Eye Steak: Treat yourself to the finest beef with the Kagoshima A4 Wagyu Rib-Eye Steak, a culinary masterpiece featuring 200g of dry-aged goodness from Kagoshima, Japan. Priced at $145, this premium dish is sure to elevate your dining experience with its exceptional quality and flavor, dry-aged for 7 days to perfection.
Marinated Shrimp & Chicken Thigh: Delight in the sea and land offerings with Marinated Shrimp, a delectable choice of 5 pieces soaked in soya sauce and lemon, priced at $20. Alternatively, enjoy the succulent Chicken Thigh for $22, featuring 180g of French-style milk marinade, adding a touch of creaminess to this poultry delight.
Daejim
Daejim is a hidden gem with a simple and inviting atmosphere. Reservations are typically not required. Savor their delicious bibimbap, a classic Korean rice dish topped with fresh vegetables and your choice of protein.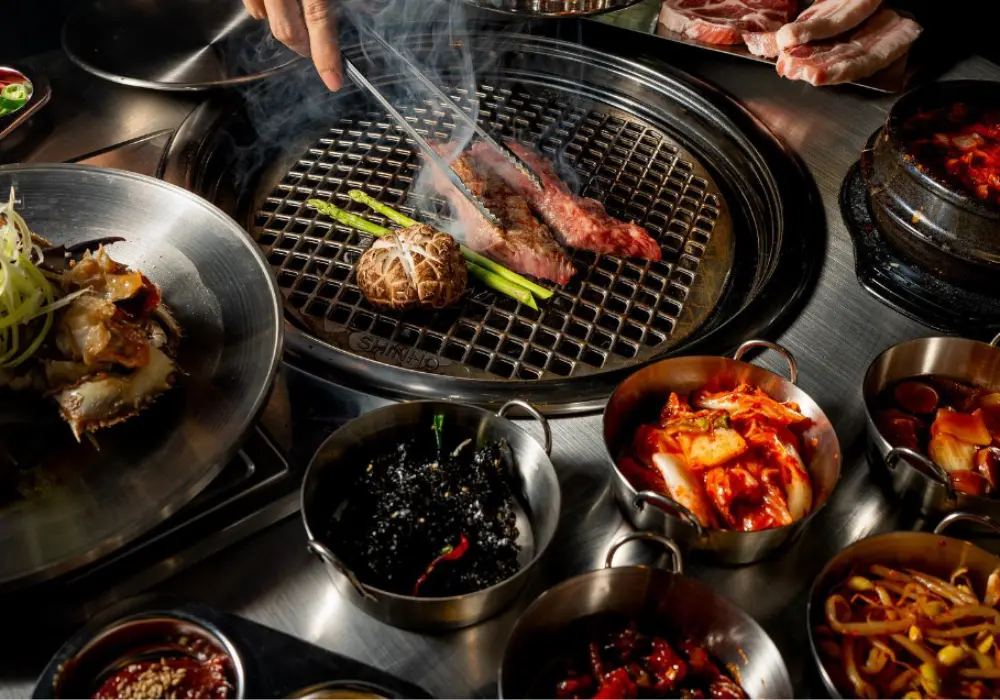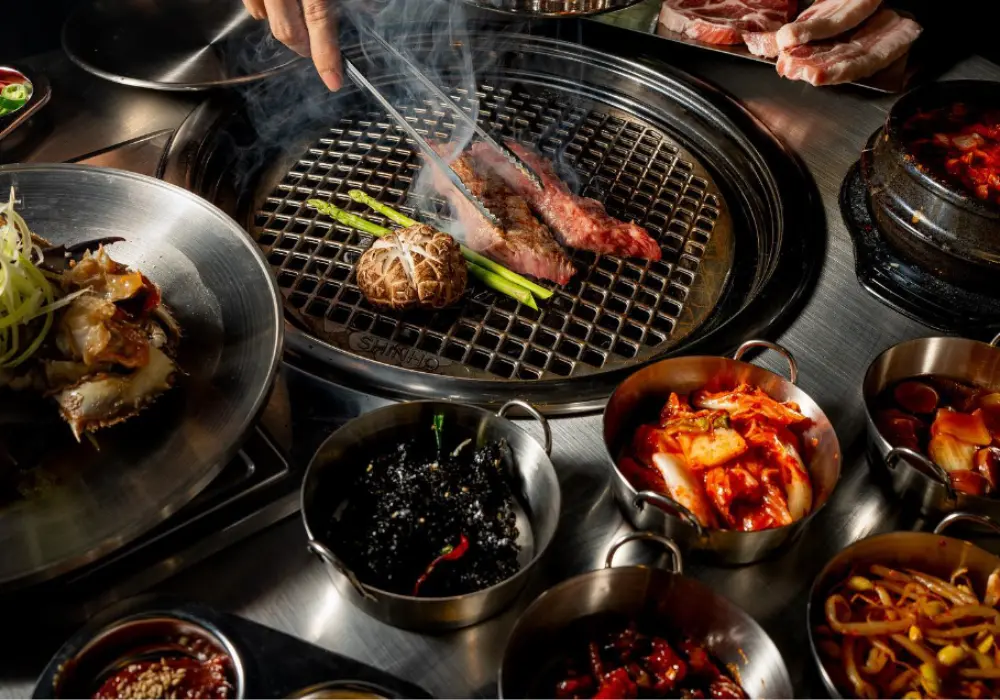 Location: 4 Craig Rd, Singapore 089664
Signature dishes
Bibimbap: Enjoy a classic Korean favorite with Bibimbap priced at $16. You also have the option to enhance your experience by adding sliced beef for an additional $8. This colorful and flavorful mixed rice dish is a delightful combination of various ingredients, offering a satisfying and balanced meal.
Cheese Kimchi Pajeon: Indulge in the delicious Cheese Kimchi Pancake priced at $31.00. This delectable dish combines the savory goodness of kimchi with the creamy richness of cheese, creating a delightful and satisfying Korean pancake that's sure to tantalize your taste buds.
Don Dae Bak
Don Dae Bak is a cozy and traditional Korean barbecue spot. While reservations are a good idea, you can often walk in without a long wait. Their specialty lies in the DIY grilling experience with an array of marinated meats and classic banchan (side dishes).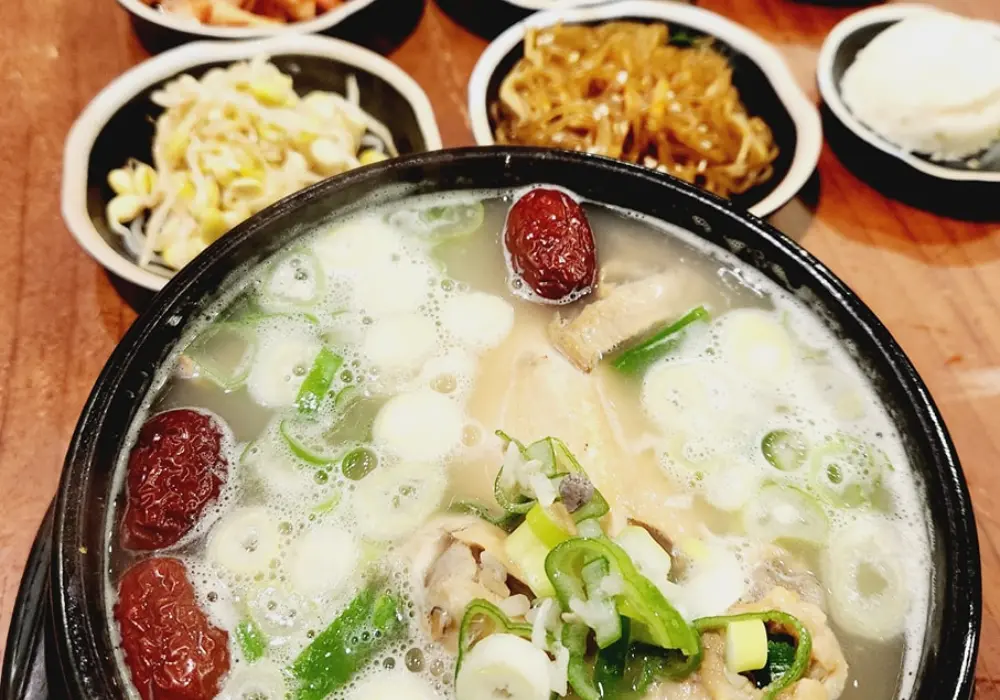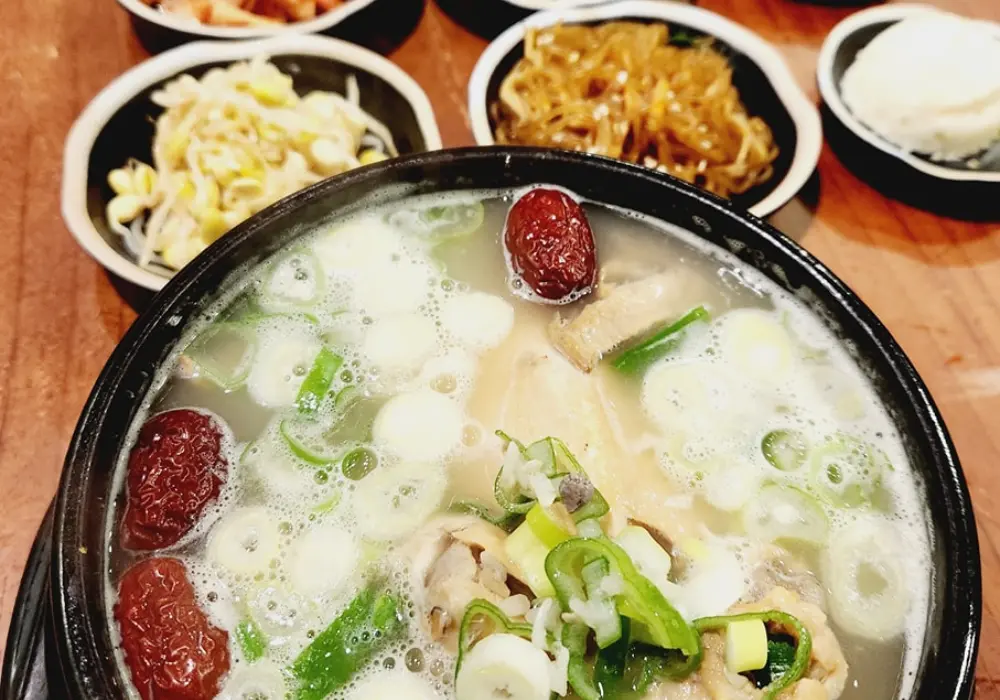 Signature dishes
Haemul Pa Jeon: Delight in the savory flavors of Haemul Pa Jeon, a Korean pancake bursting with spring onions, squid, and shrimp, priced at $29.16. This dish is a delightful blend of seafood and fresh ingredients, making it a must-try for seafood lovers seeking a delicious and satisfying appetizer.
Bulgogi Jeongol: Savor the rich flavors of Bulgogi Jeongol, featuring beef marinated in soy sauce, combined with vegetables and glass noodles in a flavorful broth, all for $51.85. This hearty Korean stew is perfect for those seeking a comforting and wholesome dining experience.
Hanwoori Korean Restaurant
Hanwoori Korean Restaurant is a charming and authentic dining spot. Reservations are generally not required. Enjoy their classic Korean dishes, such as bulgogi and kimchi stew, in a warm and welcoming environment.
Location: 76 Serangoon Garden Way, Singapore 555972
Signature dishes
Bulgogi Jeongol: Savor the flavors of Bulgogi Jeongol, a beef hot pot available in two sizes: Large for $42 and Medium for $38. This hearty Korean dish offers a satisfying and communal dining experience.
Kimchi Jjigae: Enjoy the comforting taste of Kimchi Jjigae, a kimchi stew served with rice, priced at just $15. This Korean classic is a flavorful and affordable choice for those seeking a warm and hearty meal.
HoHo Korean Restaurant
HoHo Korean Restaurant is a small, family-owned gem known for its homely and welcoming atmosphere. Reservations aren't typically necessary. Try their authentic dishes like bulgogi and bibimbap, served with generous portions and a side of warm hospitality.
Location: Block 106 HDB Clementi
Signature dishes
Japchae: Indulge in a delightful serving of Japchae priced at $18.00. This dish features glass noodles combined with your choice of beef, chicken, or vegetables, and it's available under the mains section. It's a savory and versatile Korean classic that's sure to please your palate.
Dolsot Bibimbap: Savor the traditional Korean dish Dolsot Bibimbap, priced at $15.00, served in a hot stone pot. Customize your bowl with a choice of beef, chicken, or vegetables. This hearty meal combines rice, fresh vegetables, and your preferred protein for a satisfying and flavorful experience.
See Also: Best Mexican Restaurants In Singapore
Itaewon Jjajang
Itaewon Jjajang is a cozy eatery known for its Korean-Chinese cuisine. Reservations aren't usually required. Dive into their specialty, Jjajangmyeon (black bean noodles), and savor the rich, savory flavors.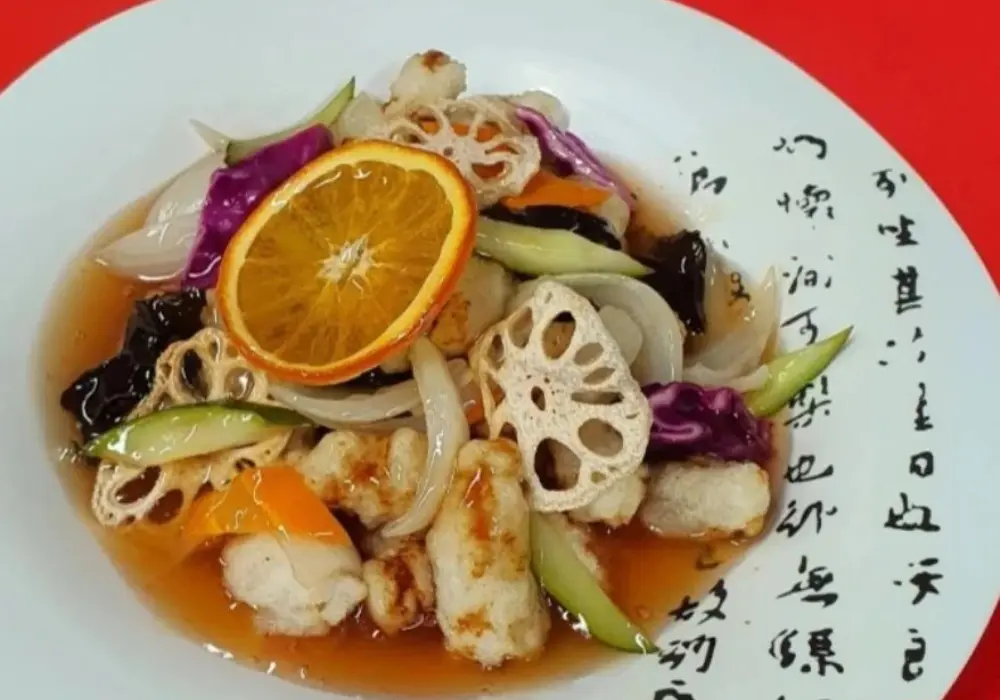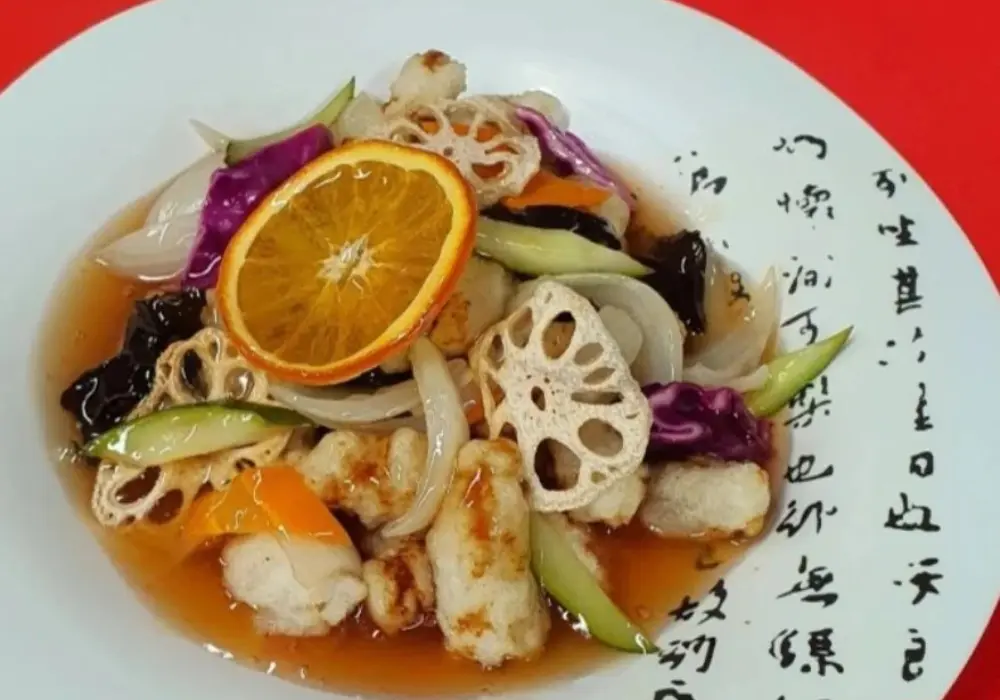 Location: 64 Peck Seah St, Singapore 079325
Signature dishes
Jjajangmyeon: This Jjajangmyeon offers a satisfying experience with a black bean sauce that's not overly heavy, striking a balance in flavor. The noodles are cooked just right, boasting a pleasant chewiness that adds to the dish's appeal.
Tangsuyuk: They present a twist by serving crispy meat and tangy sauce separately, offering diners the choice of pouring or dipping. The batter maintains a satisfying crisp, and their kimchi side dish strikes a harmonious balance of spiciness, sweetness, and tanginess.
Kim Dae Mun Korean Food
Kim Dae Mun Korean Food is a no-frills, authentic spot. Walk-ins are typically welcome. Try their traditional dishes like kimchi jjigae (kimchi stew) and dolsot bibimbap served in a sizzling stone pot.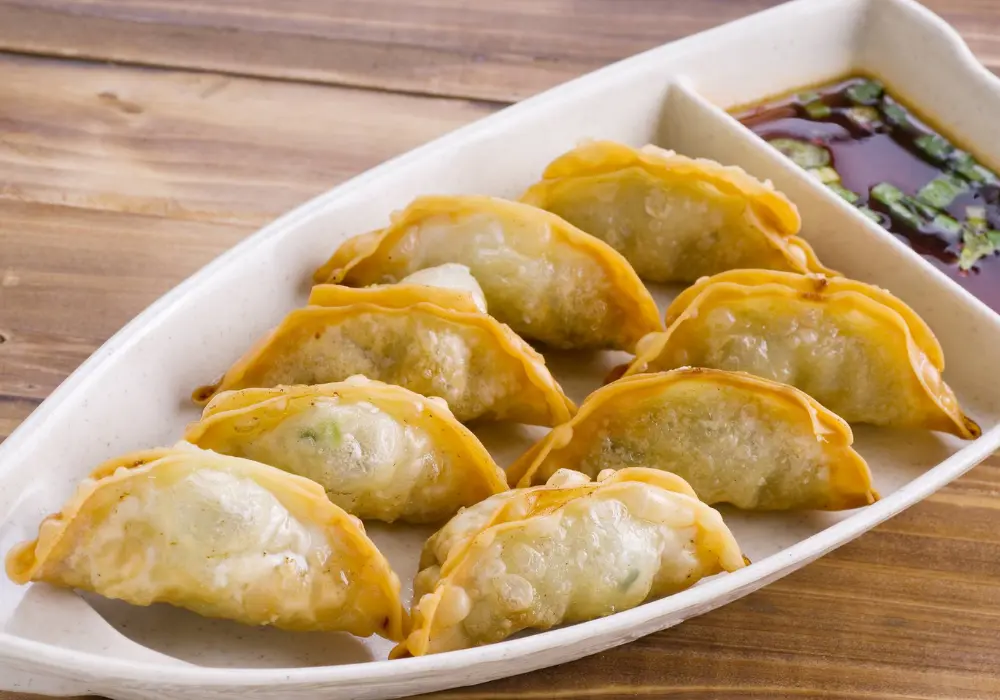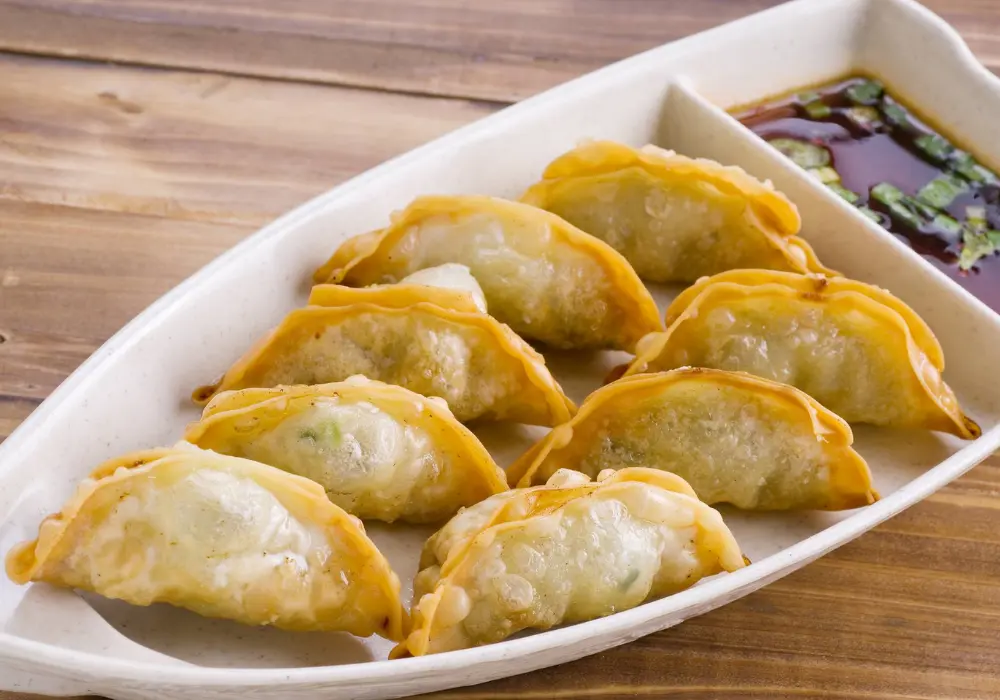 Signature dishes
Kimchi Jjigae: A beloved Korean stew made with fermented kimchi, tofu, vegetables, and often includes beef. It's known for its spicy and savory flavors, making it a comforting and flavorful dish enjoyed across Korea.
Dolsot Bibimbap: A popular dish consisting of a hot stone pot filled with rice, vegetables, and your choice of meat or tofu, all topped with a fried egg. It's traditionally served with a spicy gochujang sauce and is known for its combination of textures and flavors, including the crispy rice that touches the hot stone pot.
Kko Kko Nara
Kko Kko Nara offers a modern and trendy dining experience. Reservations are recommended, especially during peak hours. Indulge in their signature Korean fried chicken, available in various flavors and spice levels.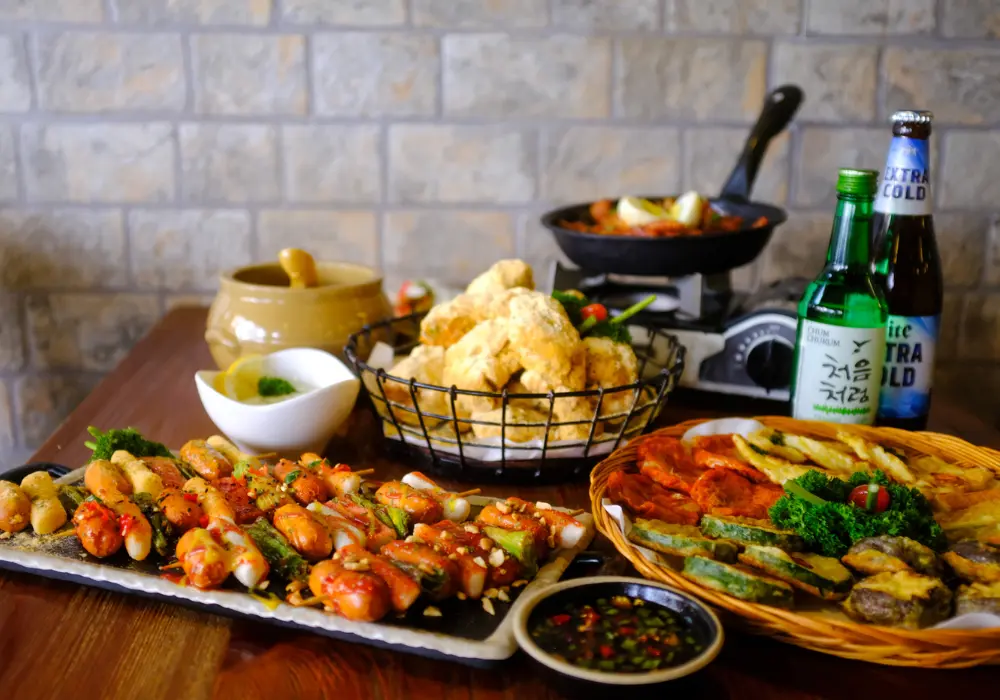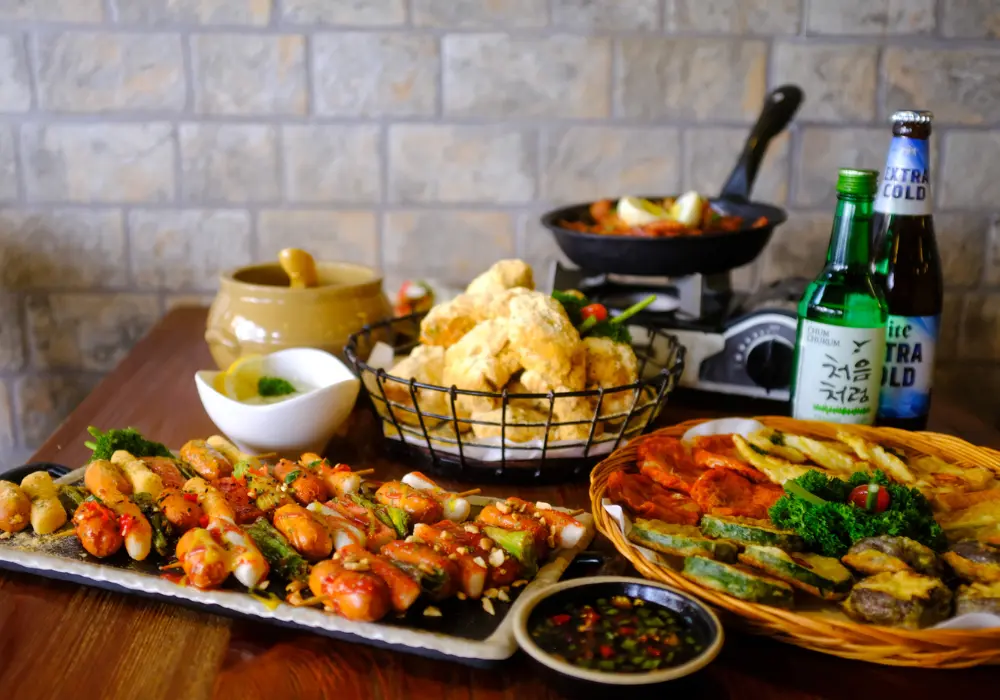 Location: Jewel Changi Airport
Signature dishes
Combo Chicken Set: Indulge in the Combo Chicken Set, available in two sizes: Small with 9 pieces priced at $25, and Large with 18 pieces priced at $40. It's a satisfying option for those craving a delicious chicken feast.
Sweet and Spicy Chicken: Satisfy your cravings with Sweet and Spicy Chicken, available in two portions: Half for $20 and Full for $35. It's a flavorful choice for those who enjoy a delightful combination of sweet and spicy flavors in their chicken dish.
Masizzim
Masizzim offers a modern and welcoming atmosphere, with reservations recommended, especially for dinner. They're famous for their hearty stews and creative Korean fusion dishes like the popular beef rib stew and cheese ribs, making their customizable stews the star of the show at this laid-back Korean eatery.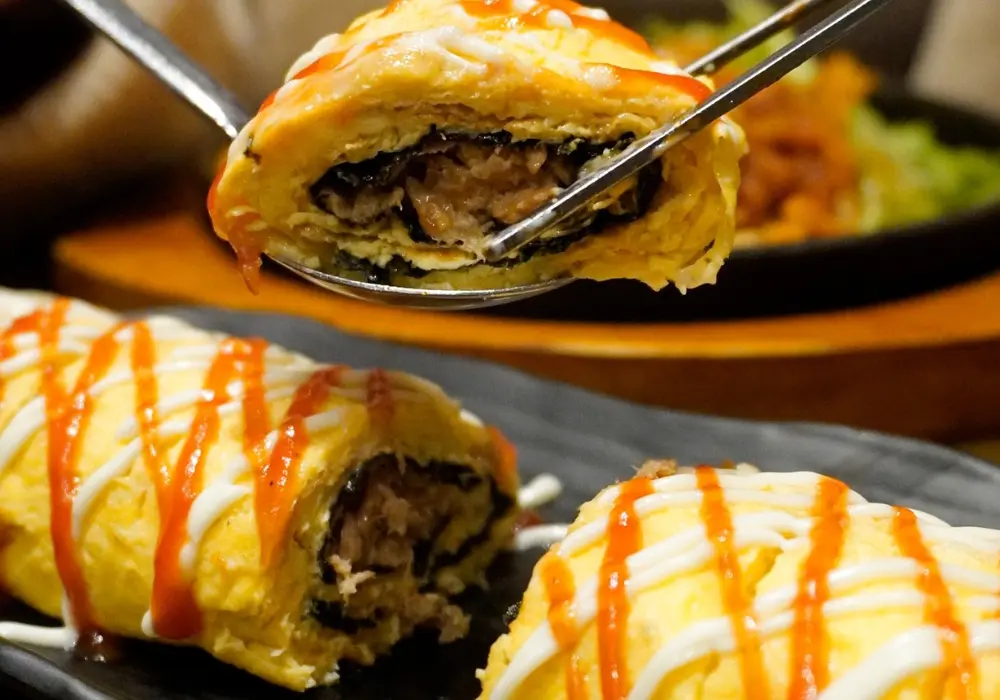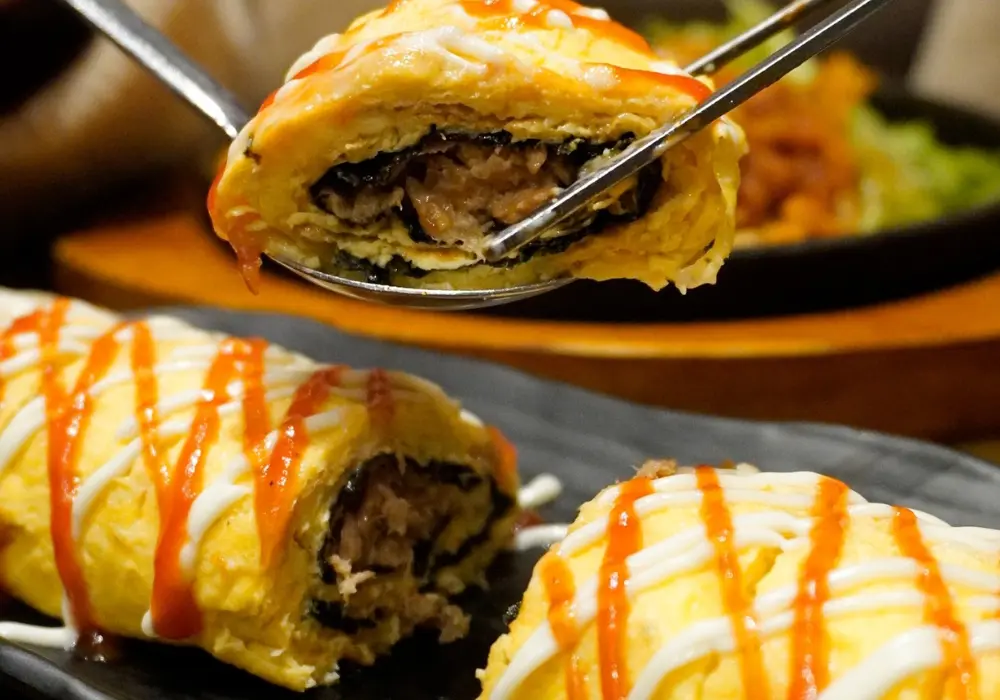 Signature dishes
Beef Ribs Stew: Savor the Beef Ribs Stew at SGD 27.5 for a single serving or SGD 44.2 for a double portion. It's a hearty and flavorful choice for those seeking a satisfying Korean stew experience.
Honey Mustard Cheese Egg Roll: Indulge in the delightful Honey Mustard Cheese Egg Roll, priced at SGD 15.5. This dish offers a combination of sweet, savory, and cheesy flavors in a satisfying egg roll.
Pocha! Korean Street Dining
Pocha! Korean Street Dining brings the vibrant street food culture indoors. While they usually accept walk-ins, it's a good idea to check for availability during busy times. Try a variety of Korean street food favorites and soju cocktails.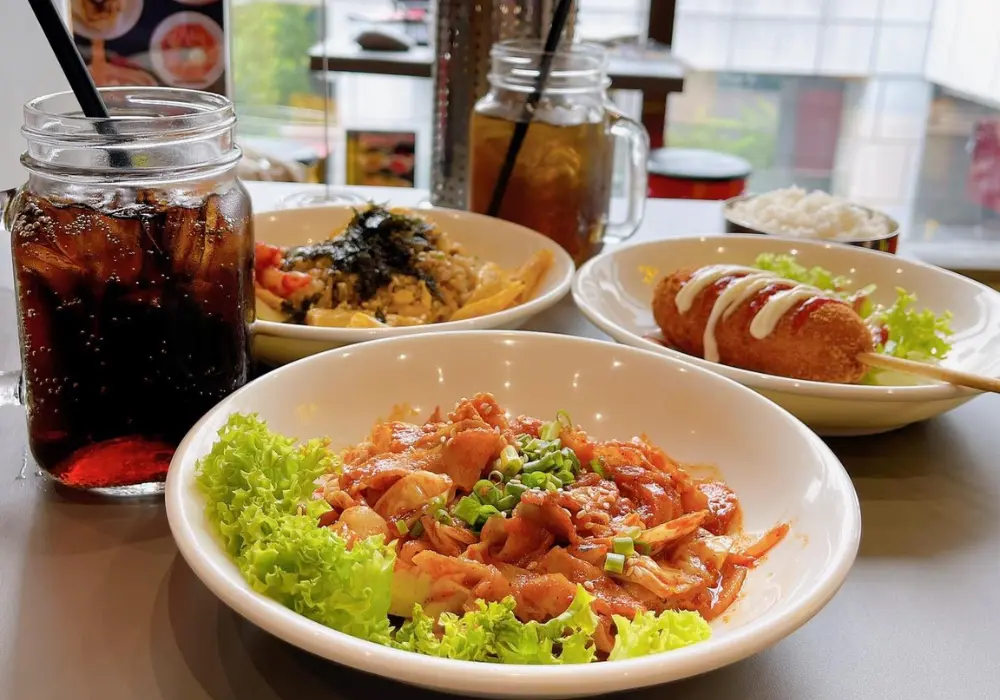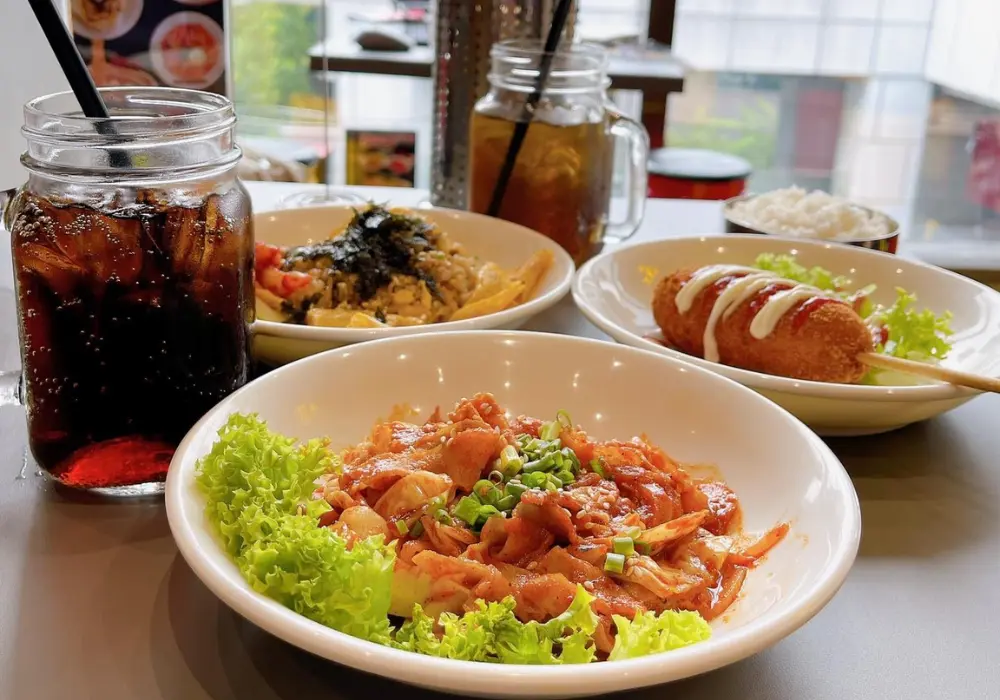 Locations: Northpoint City, Plaza Singapura, Jem
Signature dishes
Potato Corndog: Try the tasty Potato Corndog, available for just $7. It's a delicious snack that combines the goodness of potatoes and the classic corndog in a satisfying bite.
Creamy Shin Ramyeon: Enjoy a comforting bowl of Creamy Shin Ramyeon for only $12. This dish offers the rich and spicy flavors of Shin Ramyeon, elevated with a creamy twist for a delightful Korean noodle experience.
Conclusion
So, there you have it, a flavorful journey through some of the best Korean restaurants in Singapore. From sizzling barbecue to spicy stews, and from classic favorites like Bibimbap to unique creations like Creamy Shin Ramyeon, Korean cuisine has something to satisfy every palate.
Whether you're a seasoned K-food lover or just starting to explore these delectable flavors, Singapore's Korean dining scene offers a diverse and delicious array of dishes to enjoy. So, don't hesitate to venture out and try these mouthwatering delights – you're in for a tasty treat!