Last Updated on May 2, 2023
Hello foodies, are you looking for the latest Bearded Bella Menu prices? You have arrived at the right place then. We have uploaded their complete menu with updated prices. Prices are obtained from the official sources of Bearded Bella.
SG;s favorite items of Bearded Bella menu are.
Salmon, Pistachio, Rosti

Pistachio crusted norwegian salmon, potato rosti, watercress and rocket salad, citrus mint mayo.

Grilled cheese and prosciutto sandwich

Saint-maure goat cheese, bechamel, thyme, honey, side of kale salad, blackberry, cherry tomato, radish

Almond crusted cajun chook

Warm quinoa salad, broccoli, carrot, charred corn, orange, red radish, avocado, beet-pickled miso devilled egg

Green Harissa Duck Burger

confit-style pulled duck leg, cheddar cheese, spicy green harissa, fresh dill mayo, buttery soft bun, curly fries.

Layered hummus

mixed olives, cucumber, roasted peppers, pine nuts, feta, fresh herbs, olive oil served with sourdough toast
Bearded Bella Menu 2023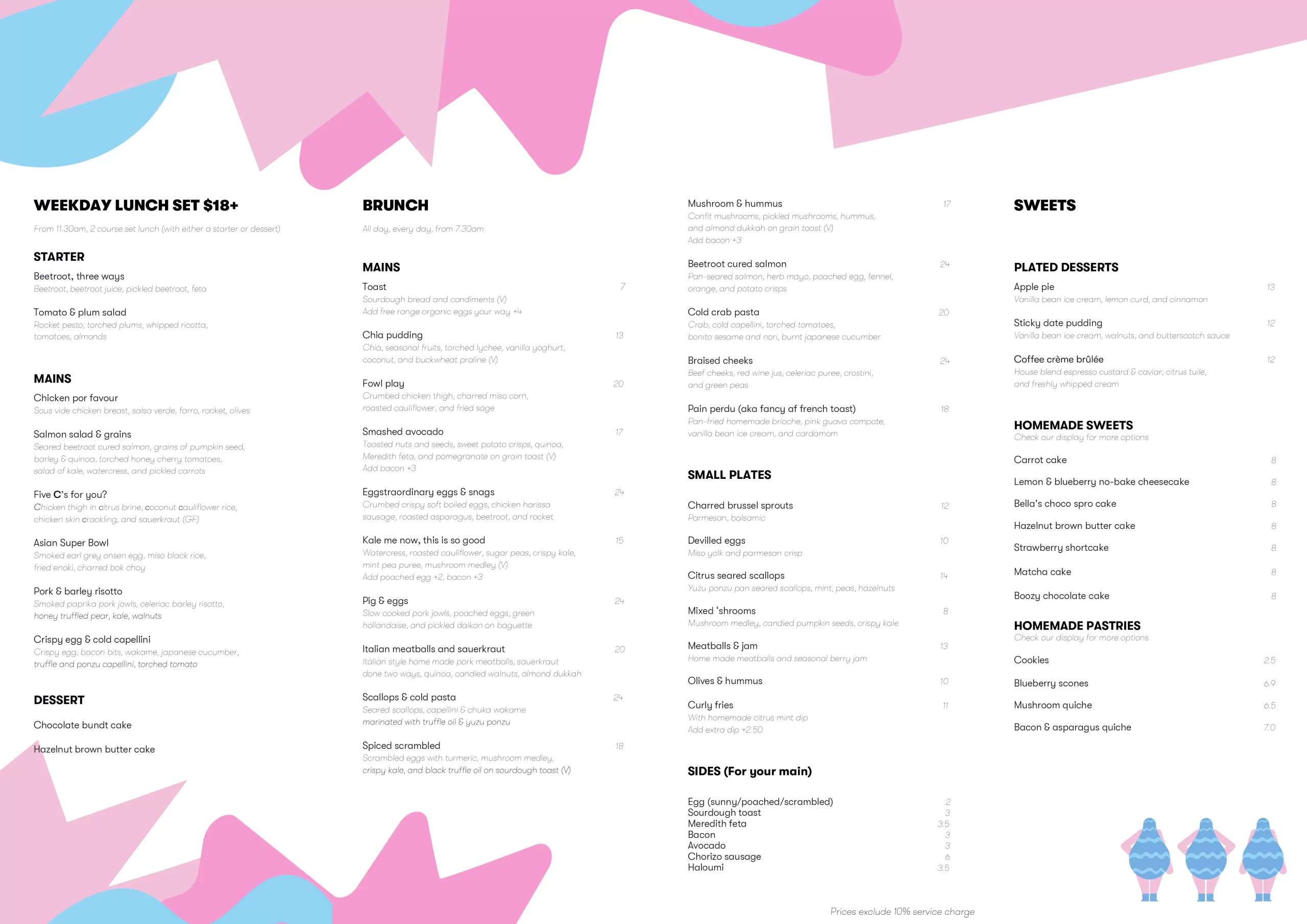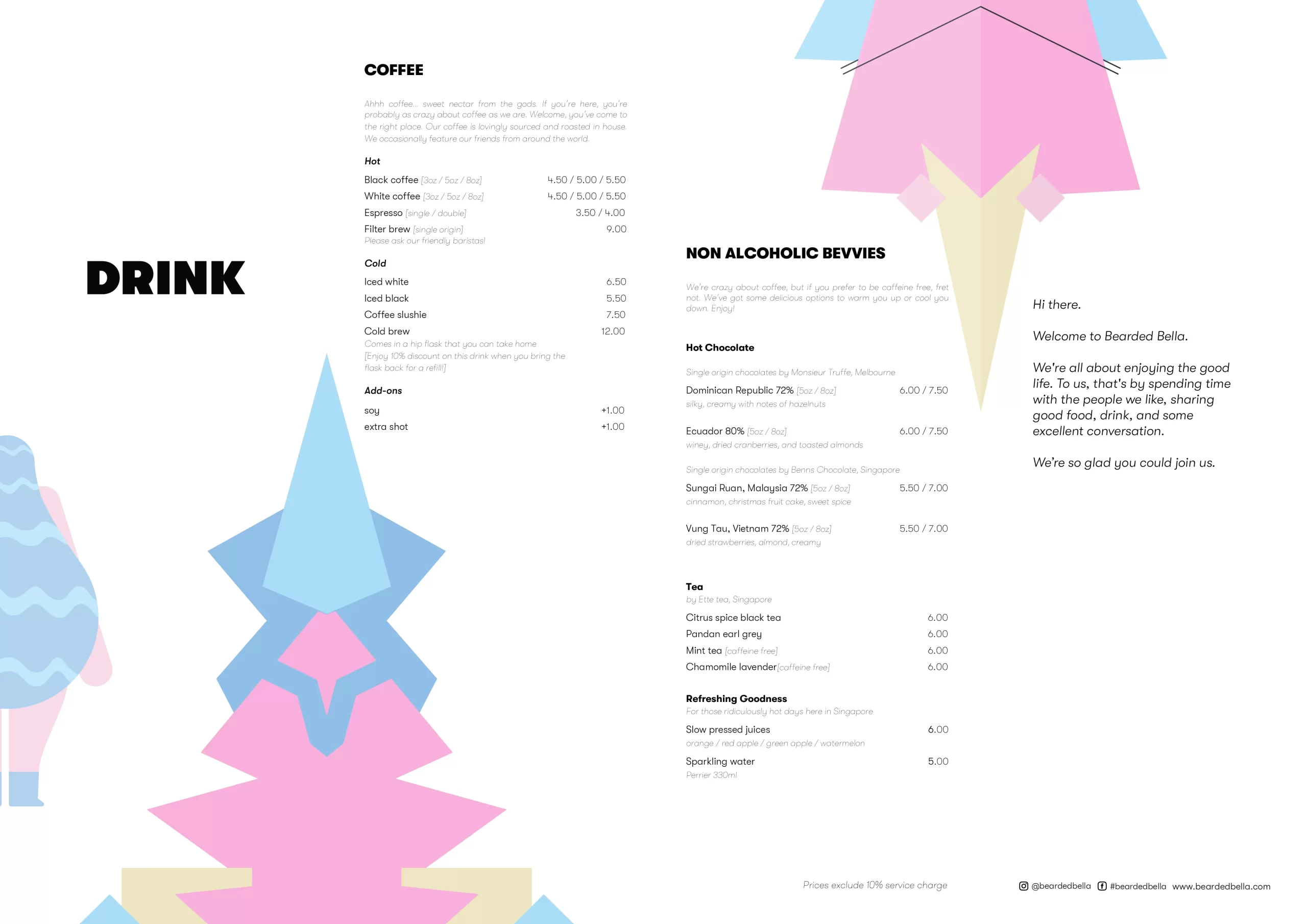 See Also : Papparich Menu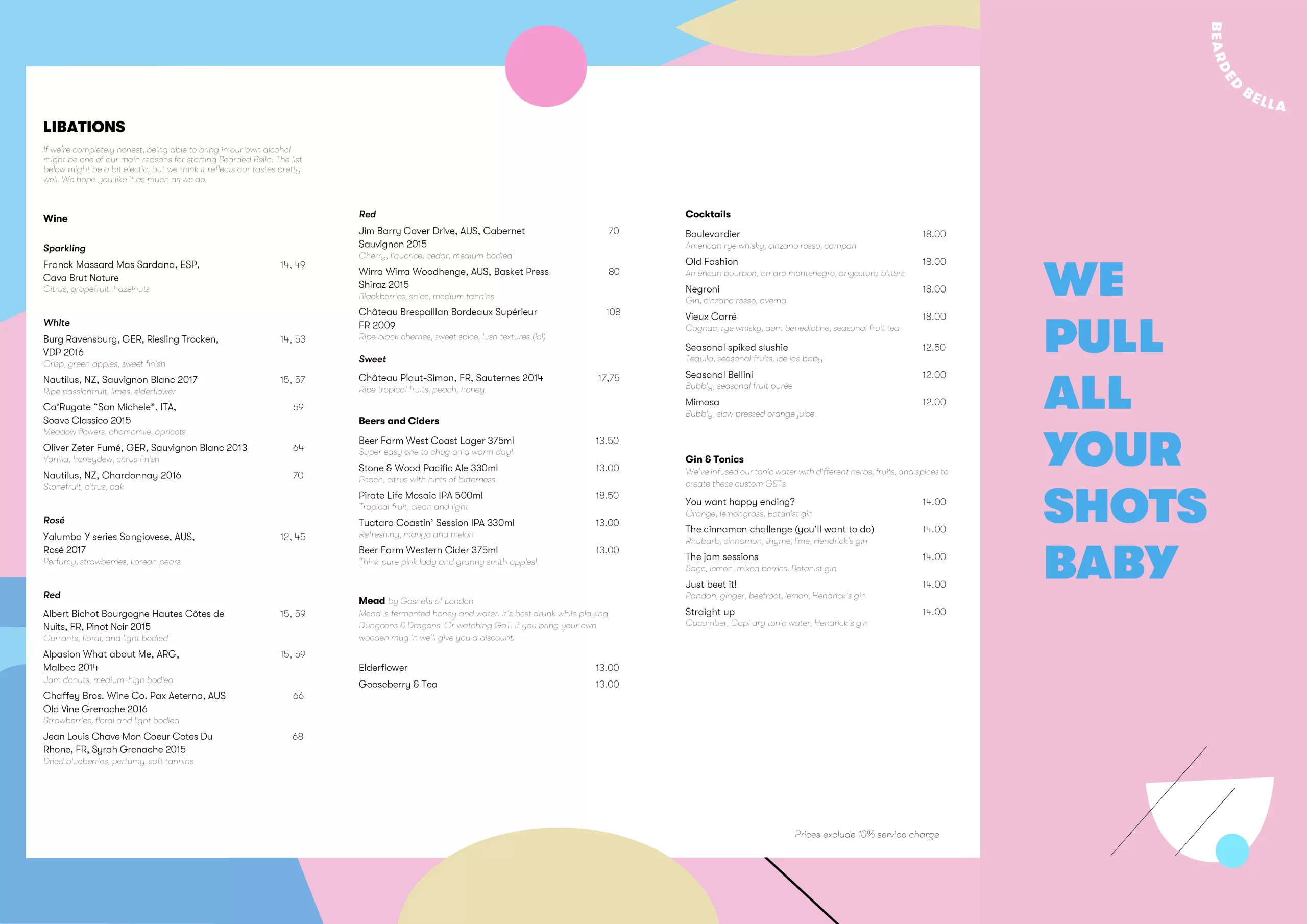 Bearded Bella Serves Non Halal Menu
Address
---
Here is the official website of the restaurant: Bearded Bella