The Best Minimalist Cafés in Singapore – Café Serenity
Hey there, coffee and simplicity lovers! If you appreciate minimalism and a good cup of coffee, join me on a journey to discover the best minimalist cafés in Singapore. These places are where tranquility and caffeine unite.
Let's explore the serene world of minimalist cafés and awaken your inner coffee connoisseur.
Top 11 Minimalist Cafés in Singapore
Are you in search of a calming atmosphere to enjoy your coffee? You're in for a treat! We've roamed Singapore's café scene to bring you the top 11 serene spots for a minimalist coffee experience. Get ready for a coffee adventure that soothes your senses.
Apartment Coffee
Simple Café
Kurasu
Alchemist
The Social Space
Glasshouse
Lucid
Wildseed Café
% Arabica Singapore Arab Street
Twenty Eight Café
Banchong Café
Hungry for a peaceful coffee retreat? Let's immerse ourselves in the serenity and stories behind these top minimalist cafés in Singapore.
Apartment Coffee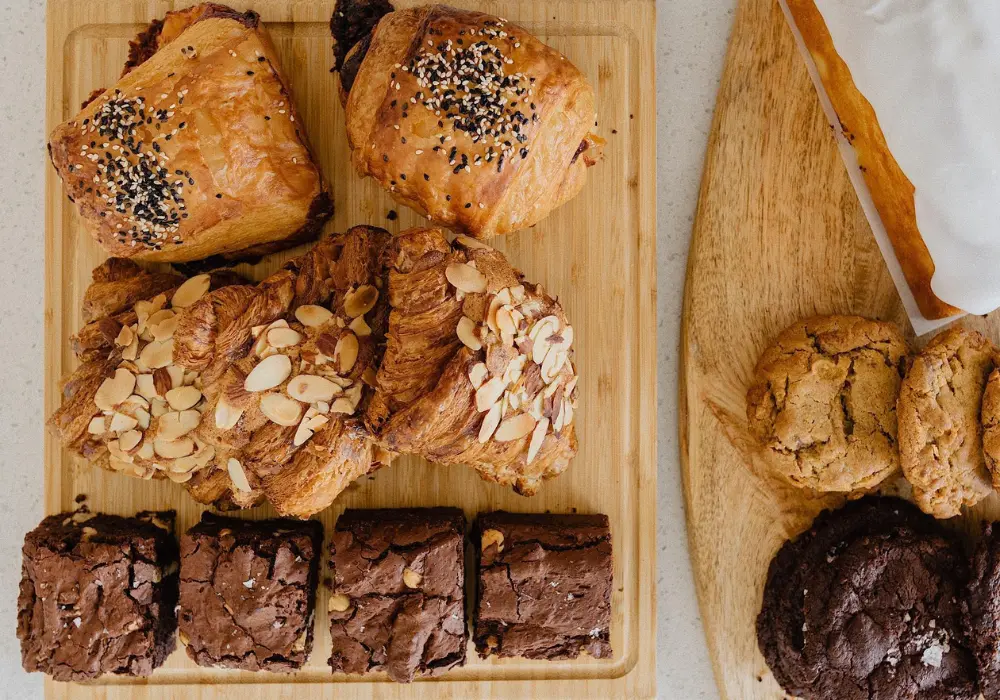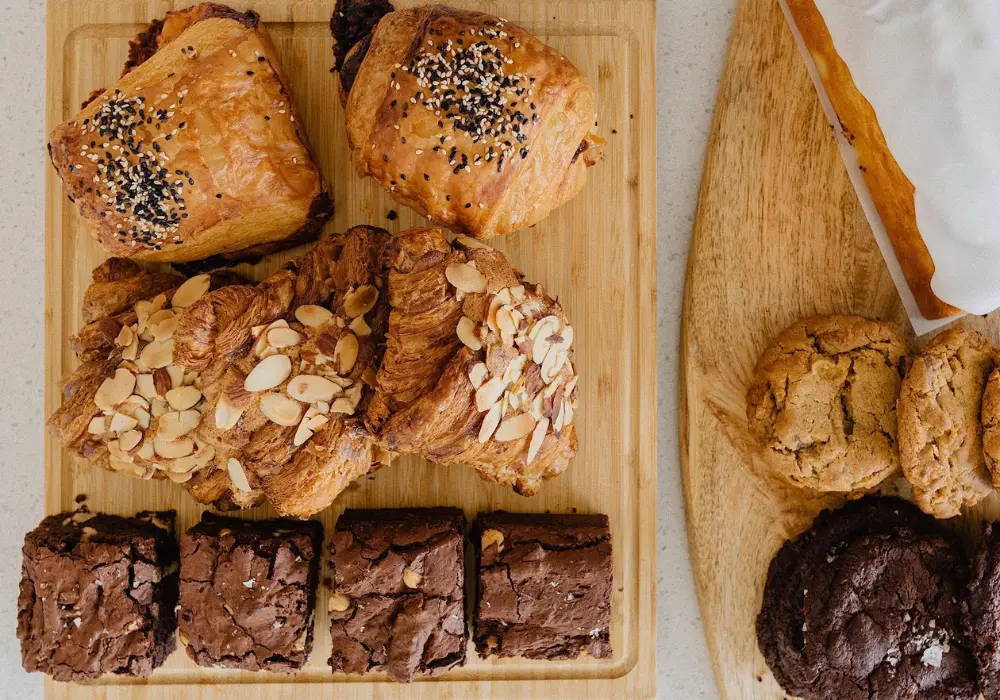 It's a warm and welcoming spot for coffee lovers like me. The smell of freshly roasted coffee beans greets you at the door. With its simple, rustic style and the soothing sound of coffee being ground, it's the ideal place to relax or be productive. This is a minimalist café in Singapore.
Signature Item
Apartment Coffee offers the kind of coffee that can brighten up your regular mornings. I gave their monthly subscription a shot, and it's a fantastic deal at $50 a month.
They deliver freshly roasted whole bean coffees right to your doorstep. With this subscription, you can select up to three bags of filter roast (200g) or espresso roast (300g) every month.
The best part is, they sometimes have exclusive small lot seasonal coffees just for subscribers. It's a coffee lover's dream come true with Apartment Coffee.
Google ratings: 4.7
Location: 139 Selegie Rd, #01-01, Singapore 188309
Simple Café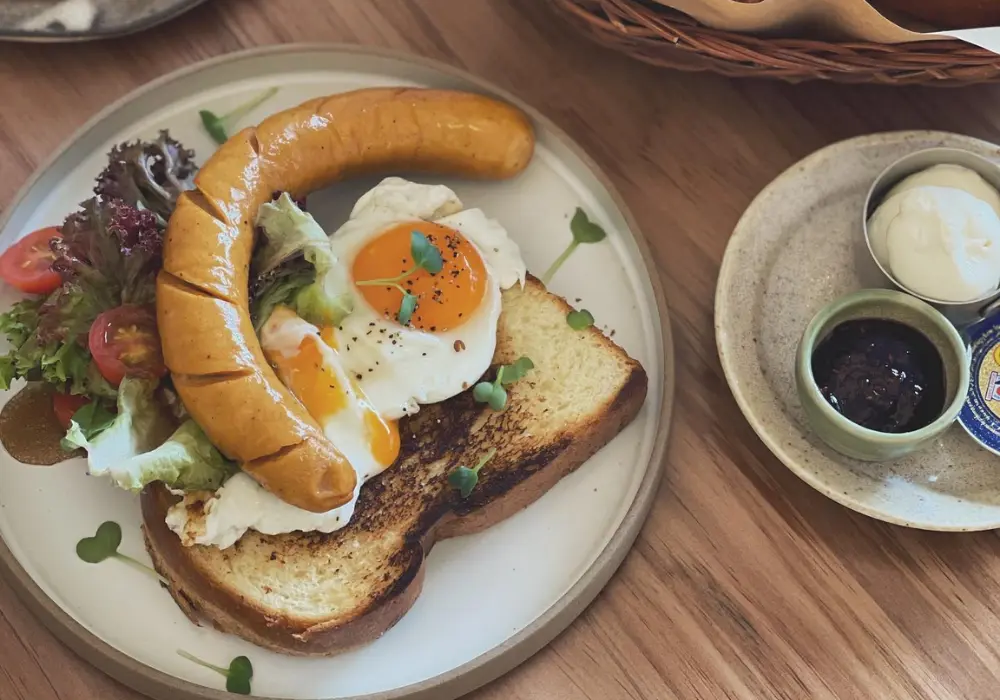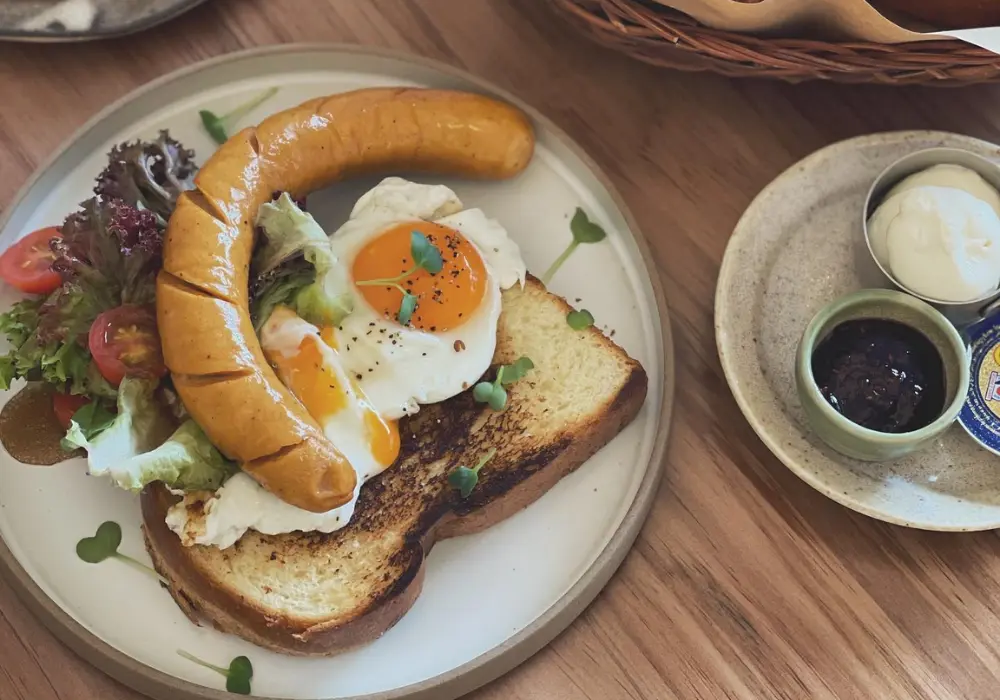 As the name suggests, it's a place that embraces minimalism beautifully. Clean lines, a soothing color palette, and a simple menu – it's a breath of fresh air. The coffee is top-notch, and it's become my go-to for a quiet afternoon. It's one of those aesthetic cafes in Singapore.
Signature Item
Ham, Egg & Cheese Sandwich:
Simple Cafe serves a delightful Ham, Egg & Cheese Sandwich for $12.00. It's packed with turkey ham, fluffy scrambled eggs, and a blend of mozzarella and cheddar cheese. You can have it in your choice of bread, whether it's a croissant, bagel, brioche, or sourdough.
And for a sweet treat, don't miss their Donuts, priced at $4.50 for a minimum of 2 pieces. These sugar-coated brioche buns are filled with seasonal flavors like vanilla, lemon, and strawberry milk mochi. They're a perfect way to satisfy your sweet cravings! 🥪🍩😋
Google ratings: 4.6
Location: 462A Crawford Ln, #01-73, Singapore 191462
Kurasu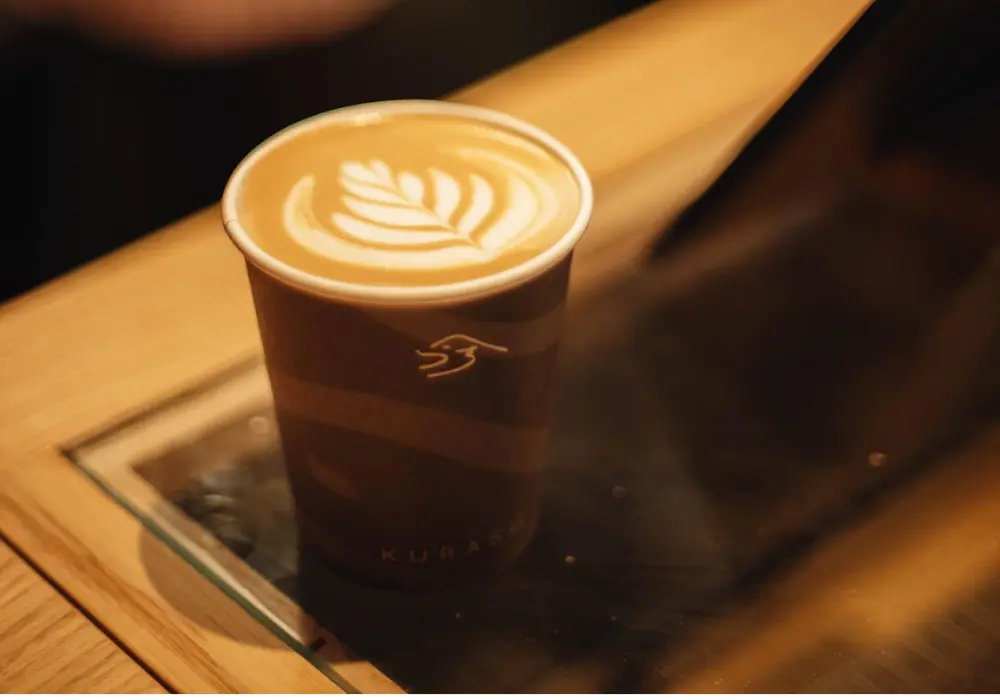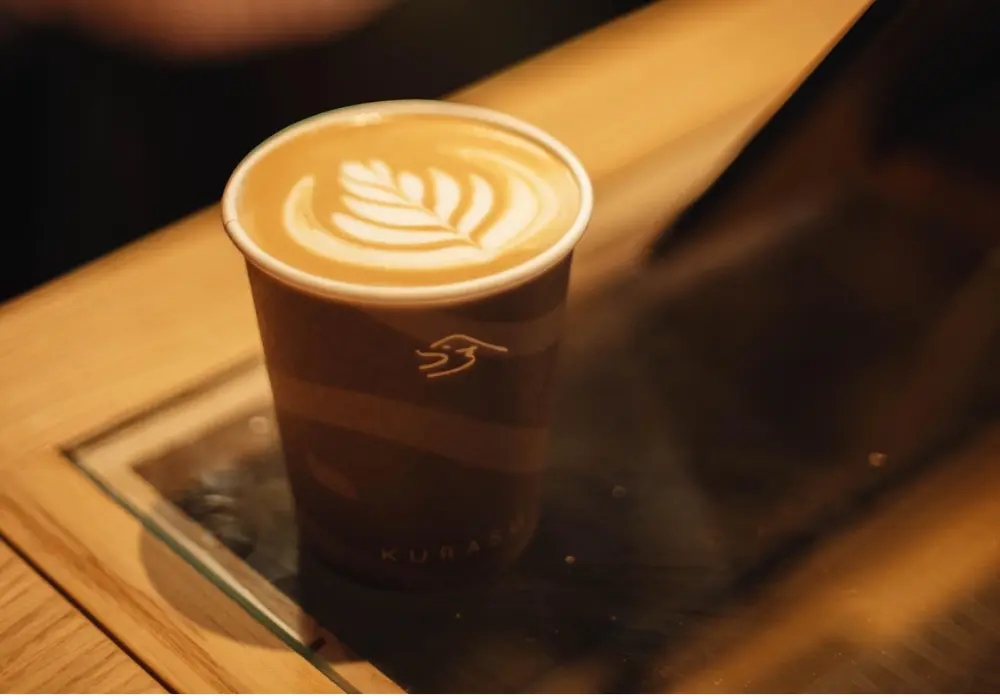 It's where I found my zen. This coffee shop combines Japanese aesthetics with excellent brews. The clean design, along with their meticulous preparation, creates a haven for coffee lovers. I love spending hours here sipping on a pour-over.
Signature Item
Hojicha Roasted Green Tea Powder:
At Kurasu, you can enjoy the delightful flavors of Hojicha Roasted Green Tea Powder. If you're in the mood for a warm drink, I recommend trying their Hot Hojicha Latte, which includes 150g of steamed milk and 30g of hojicha syrup. It's a comforting and aromatic choice.
Additionally, you can savor their Sui Blend, a blend of matcha powder known for its well-balanced combination of umami and bitterness. It's a delightful treat for tea enthusiasts! 🍵🍵😋
Google ratings: 4.5
Location: 261 Waterloo St, #01-24, Singapore 180261
Alchemist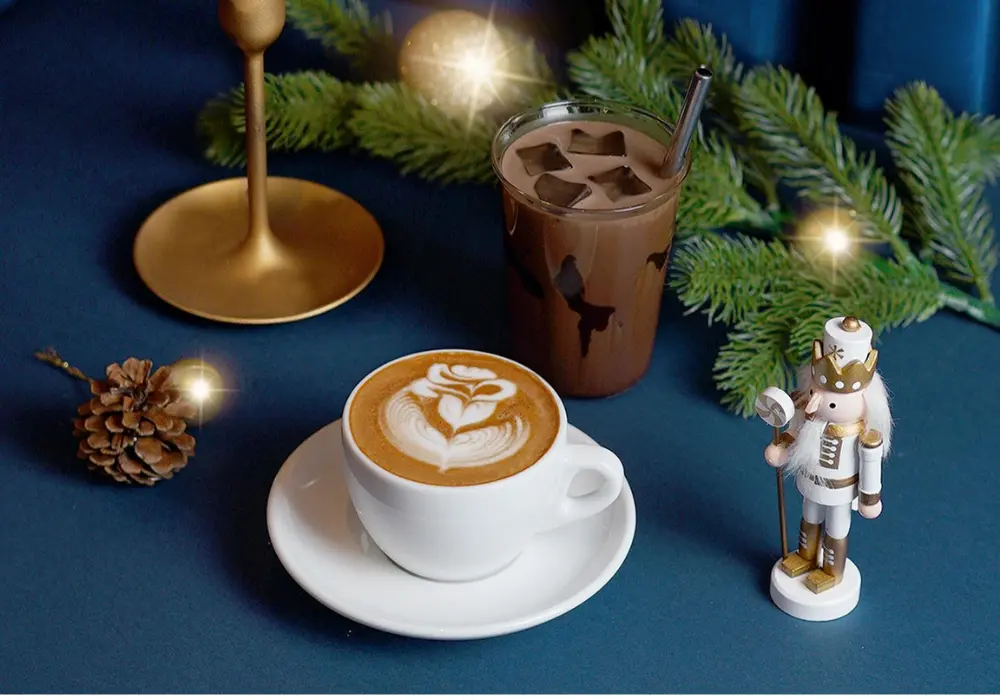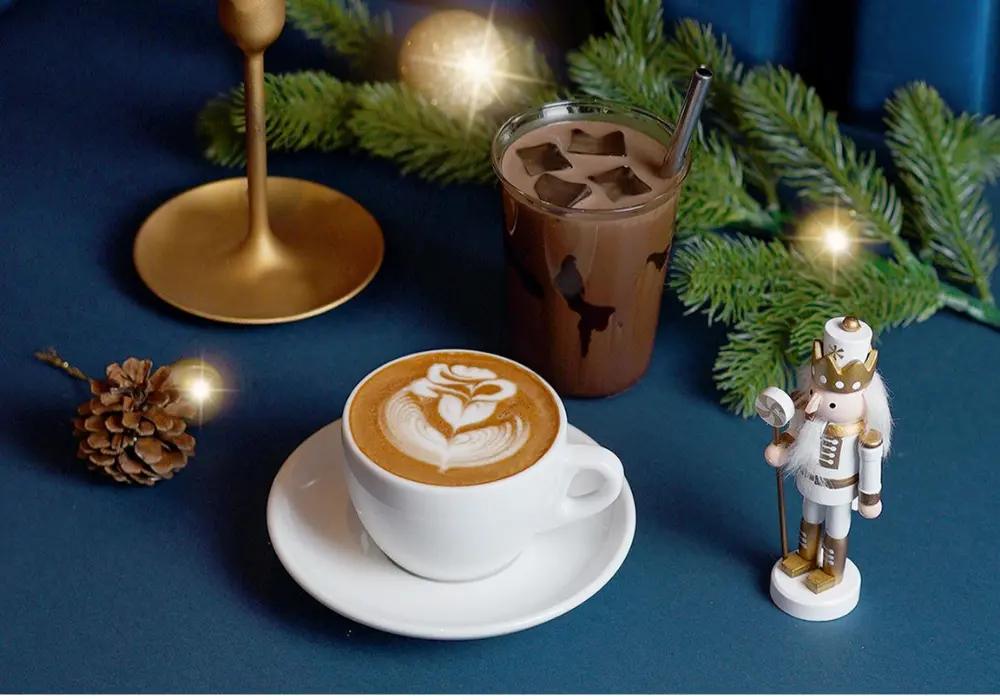 The place to explore experimental brews. The industrial design adds to the charm. They don't just serve coffee; they craft it with a unique touch. I can't get enough of their ever-evolving menu. Undoubtedly, it's where you find the best coffee in Singapore.
Signature Item
Chocolate Hazelnut Danish:
If you're a fan of sweet pastries, you'll love the Chocolate Hazelnut Danish from Alchemist, and it's only $5.00. This delectable pastry is filled with rich hazelnut chocolate and chocolate pearls, which add a delightful crunch.
Be sure to savor the layers of flaky pastry that envelop the sweet, nutty filling. Just remember, it contains nuts, so it's a must-try for those who appreciate the combination of hazelnut and chocolate.
Alchemist's Espresso is my go-to choice when I need a caffeine boost. It's priced at $3.50 and never disappoints with its rich, bold flavor.
The deep, aromatic notes of the espresso create a perfect pick-me-up, and I often find myself coming back for more. If you're a coffee lover like me, this espresso is a must-try.
Google ratings: 4.5
Location: Multiple locations including: 2 MacTaggart Rd, #01-01 Khong Guan Building, Singapore 368078
The Social Space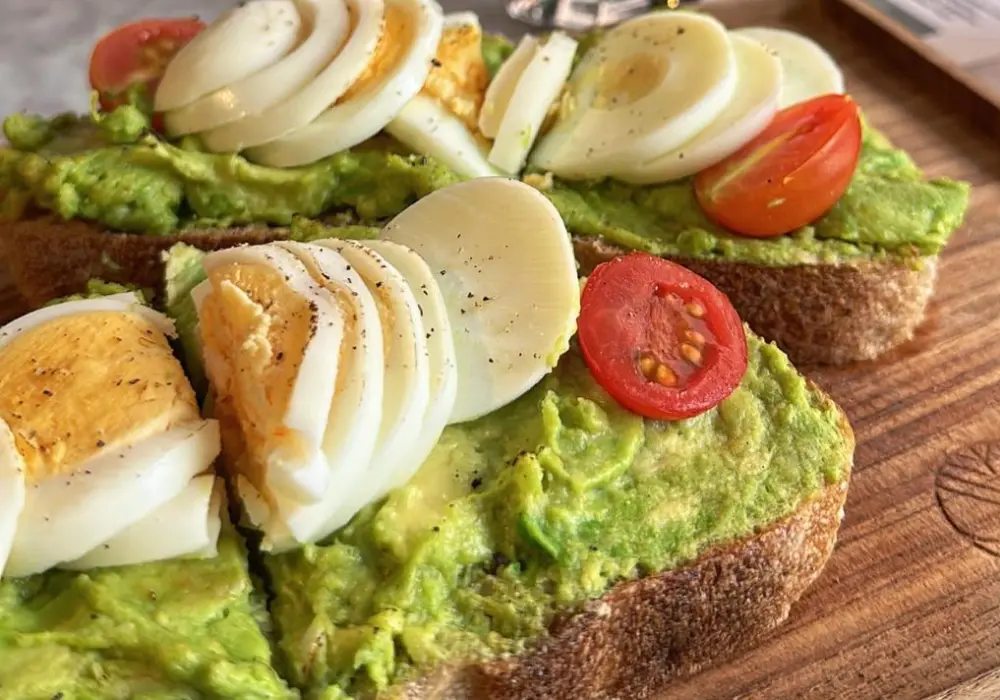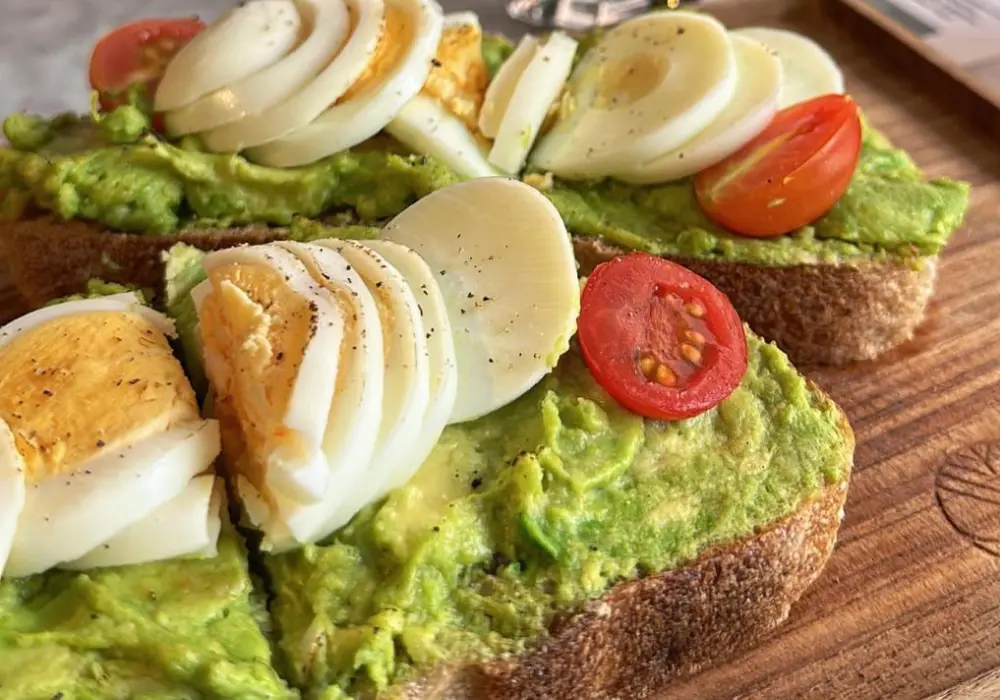 A café with a heart. It's more than just coffee; it's about social responsibility. Their eco-conscious philosophy resonates with me. The clean, welcoming atmosphere makes it a great place to connect with friends or simply enjoy a cup of coffee while knowing you're supporting a good cause.
Signature Item
Roasted Chicken Mesclun Salad:
I had the Roasted Chicken Mesclun Salad at The Social Space, and it was delicious. It costs $18, and you get boneless roasted chicken with herbs that's really tasty.
There are also cherry tomatoes, fresh mesclun salad, pickled onions, and a little granola for some extra crunch. It's a great mix of flavors and a pretty big serving.
Scrambled Eggs + Hae Bee Hiam Toast:
I also tried the Scrambled Eggs + Hae Bee Hiam Toast. You can get it in two sizes, single for $10 or double for $18.
The scrambled eggs are really creamy, and they put mom's spicy homemade Hae Bee Hiam on top. It's served on toasted French Sourdough Bread. Just one thing to remember, it has dairy in it.
Google ratings: 4.5
Location: Multiple locations including: 333 Kreta Ayer Rd, #01-14, Singapore 080333
See Also: Best Burgers in Singapore
Glasshouse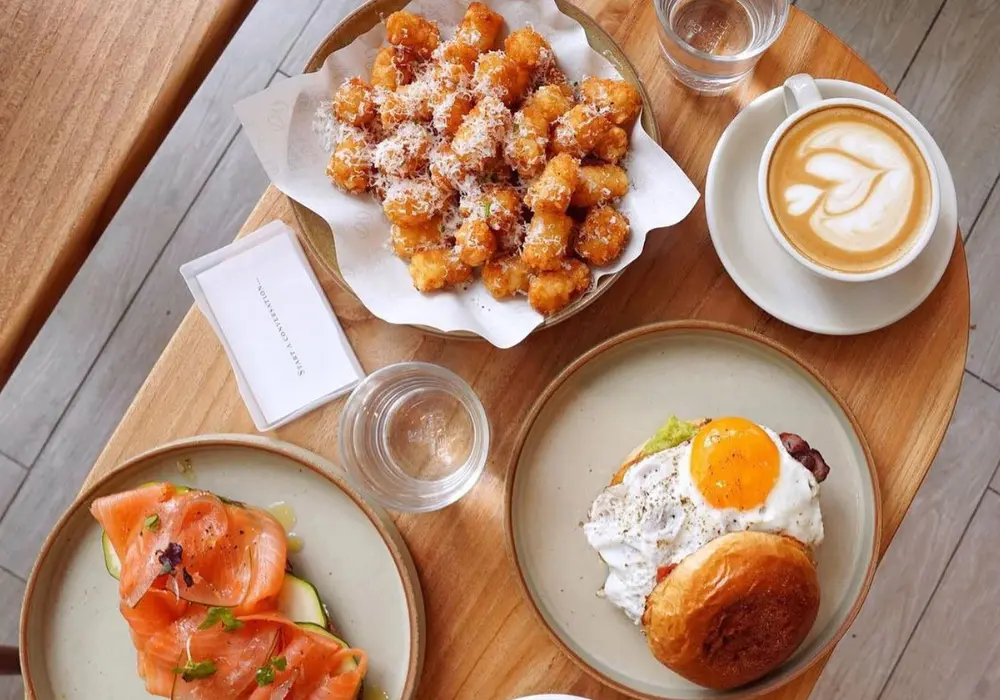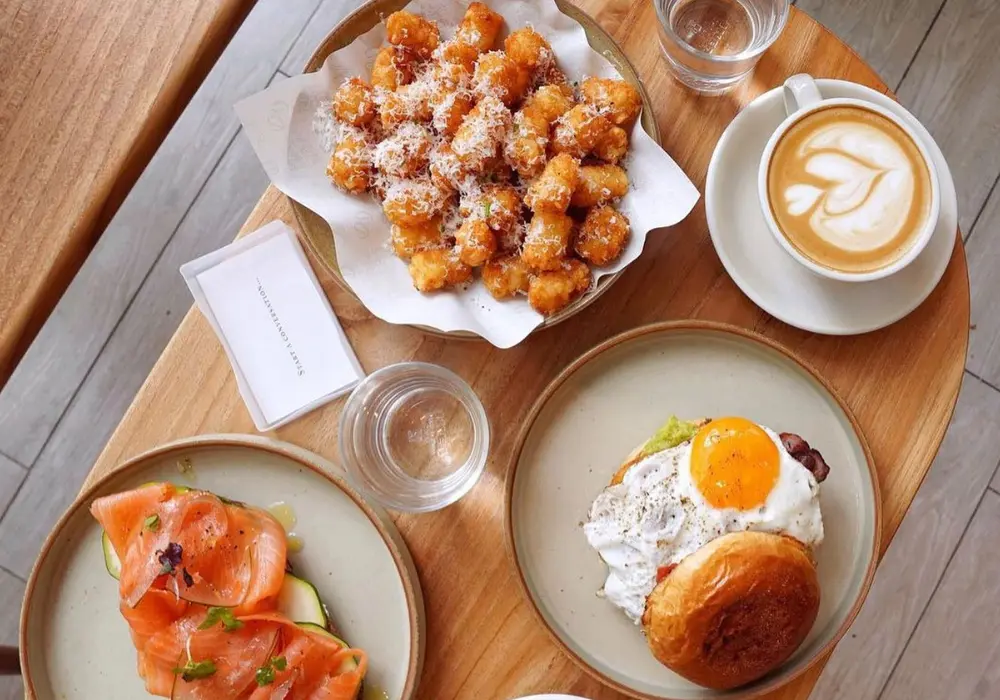 A hidden gem that makes me feel like I've stumbled into a secret garden. The abundance of natural light through the glass walls and ceiling creates a serene atmosphere. It's my escape for a peaceful brunch or afternoon tea.
Signature Item
I had a delightful Breakfast Bagel at Glasshouse. It's a sunny combination of a sunny egg, smashed avocado, their house-made tomato relish, crispy bacon, a golden hashbrown, all served on a soft bagel. It costs $19.
And if you're into granola, the Glasshouse Granola Bowl is a treat at $18. It comes with their house-made blackcurrant yogurt, granola cereal, seasonal fruits, a sprinkle of chocolate, and a drizzle of wild honey.
If you want some extras, you can add yogurt, granola, or more fruits for $3 each. It's a wholesome and tasty way to start your day.
Google ratings: 4.4
Location: 30 Victoria St, #01-03 CHIJMES, Singapore 187996
Lucid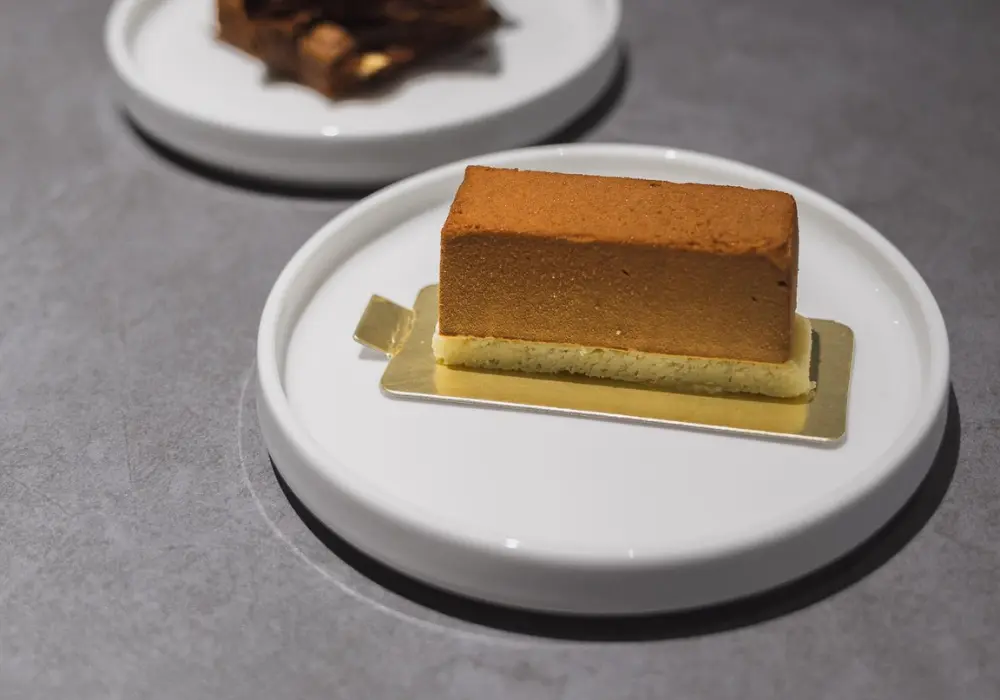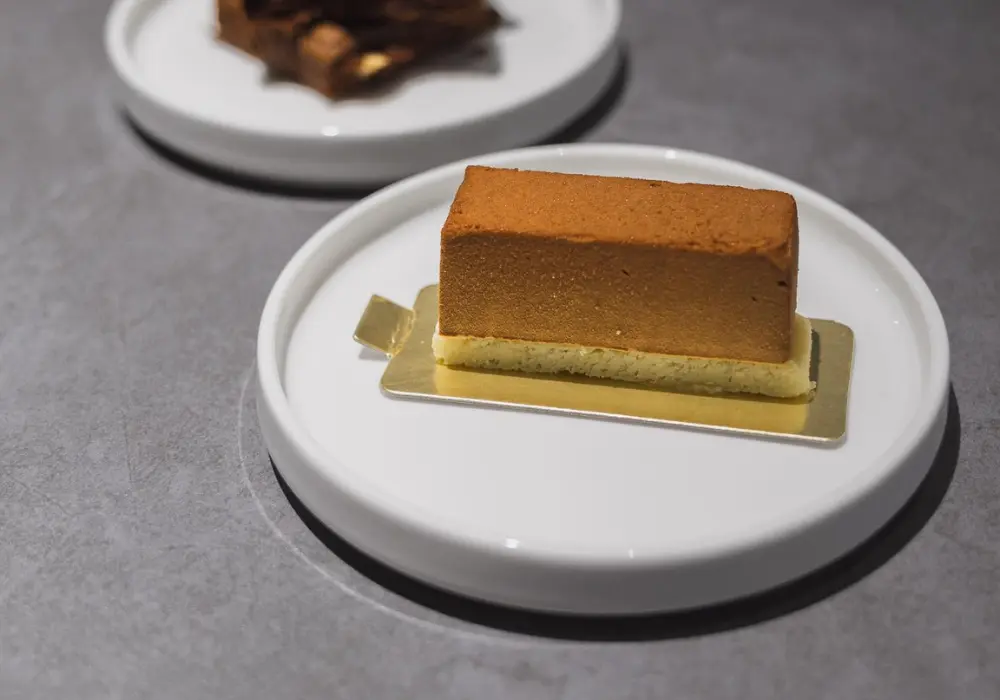 A place where simplicity meets sophistication. The café's clean lines and minimalist design are a testament to its name. Whether I'm here for a latte or a quick bite, it's a refreshing break from the bustle of the city.
Signature Item
I had the Smoked Salmon sandwich at Lucid, which costs $14.50. It had smoked salmon, pickled cucumber, fresh watercress, creamy cream cheese, and a hint of dill, all on a fluffy ciabatta. It's a delicious choice.
I also tried the Egg Salad toast at Lucid, priced at $10. It's made with eggs, mayonnaise, a little olive oil, a touch of mustard, arugula, chives, and served on a slice of sourdough bread. It's a simple and tasty option for breakfast or brunch.
Google ratings: 4.4
Location: 38 Hamilton Rd, Singapore 209208
Wildseed Café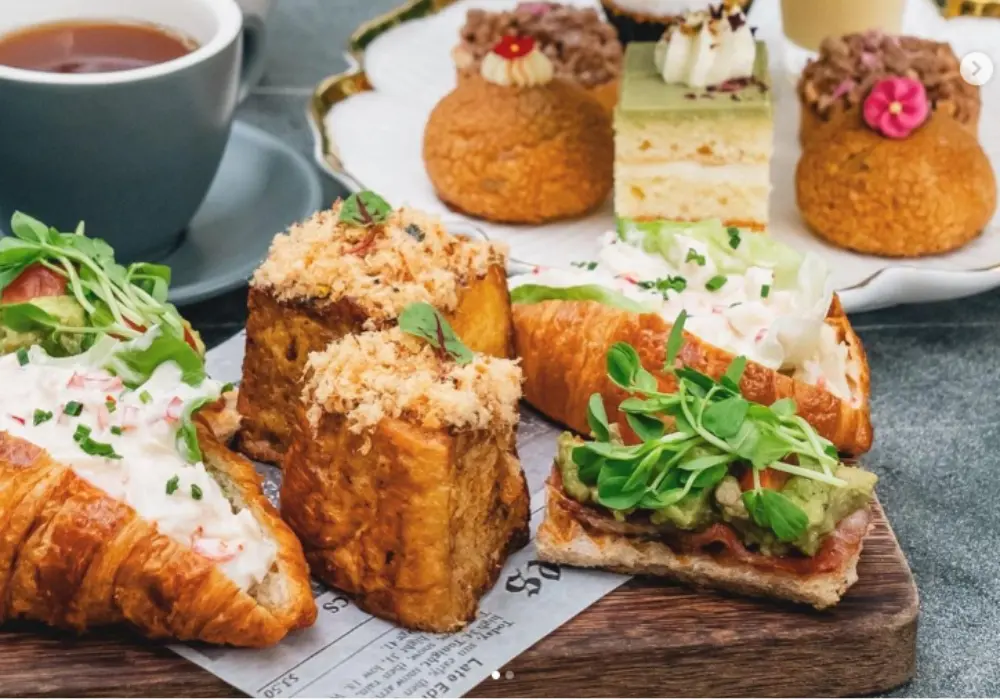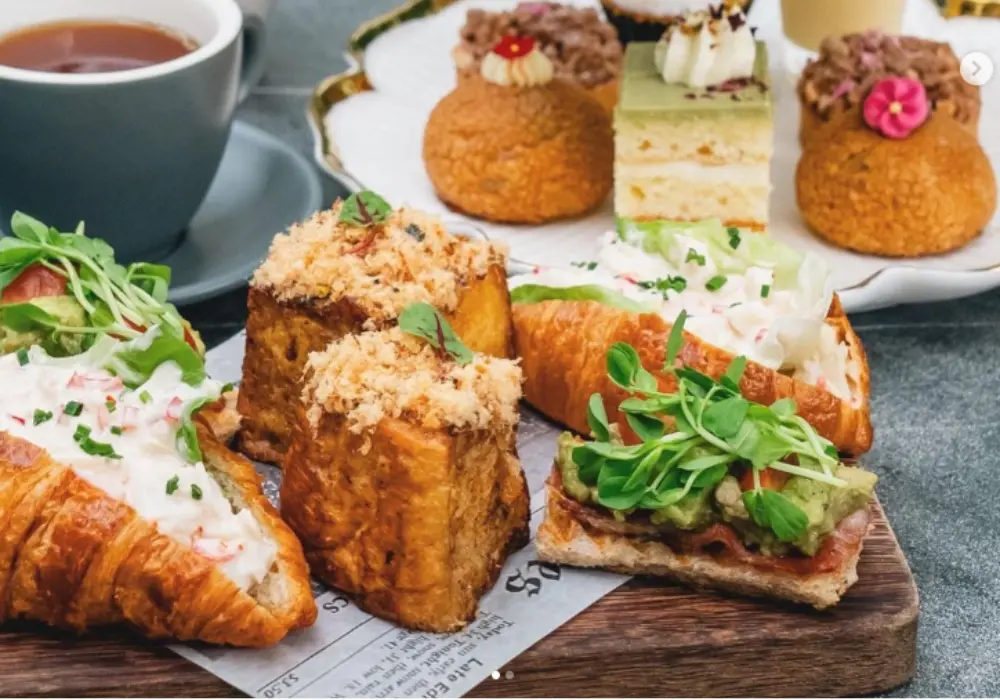 It's a nature lover's dream. This café, nestled in lush surroundings, feels like a getaway. The garden-like setting and the farm-to-table ethos make it a top choice for a leisurely meal. Plus, their organic coffee is a delightful bonus.
Signature Item
I enjoyed the Big Pan Breakfast at Wildseed Café, which costs $29. It's a hearty meal with scrambled eggs, sausage, crispy bacon, mushrooms, cherry tomatoes, avocado, and toasted sourdough. A delightful way to start the day!
I also tried the Egg Croissant from Wildseed Café, priced at $14. It's a croissant with truffle butter, creamy brie cheese, and soft scrambled eggs. It's a simple yet delicious treat!
Google ratings: 4.3
Location: Multiple locations including: 3 Park Ln, Level 1A Seletar Aerospace Drive, Singapore 798387
Arabica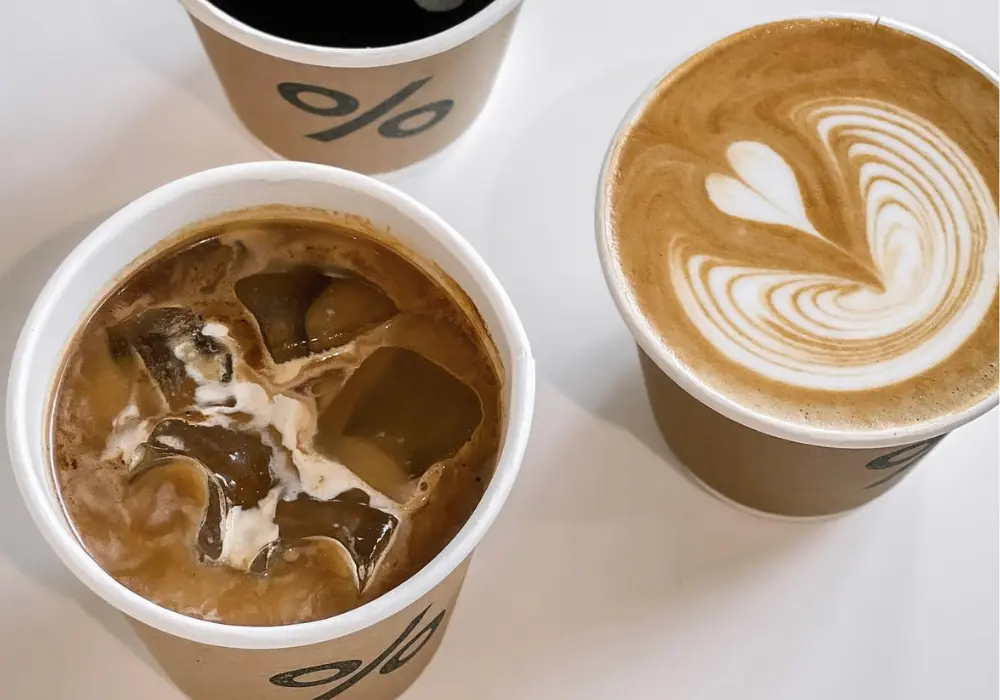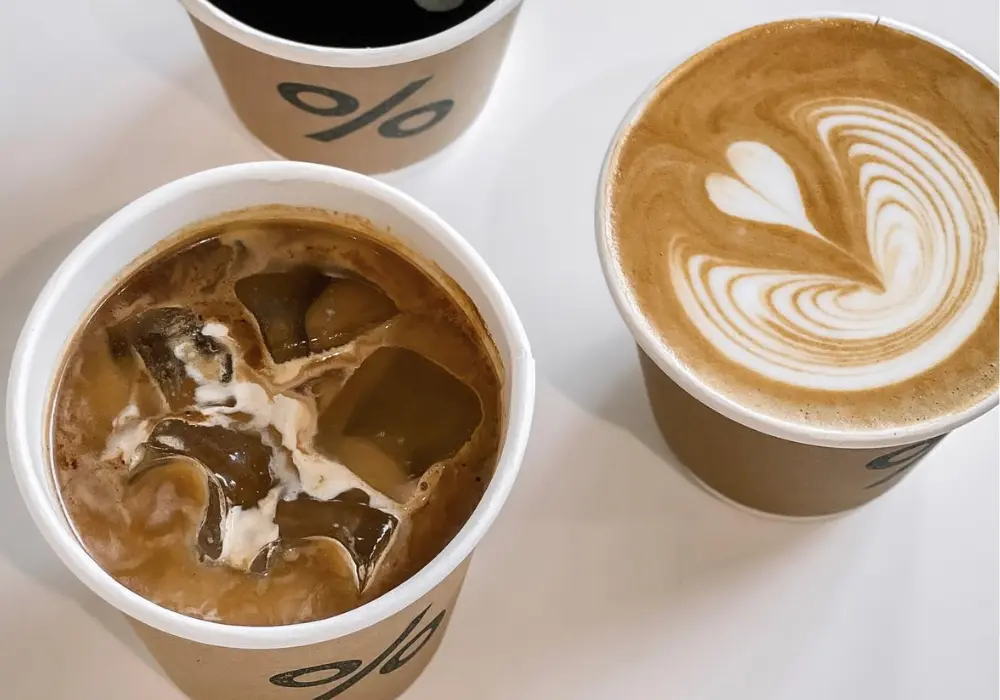 A touch of Japanese minimalism in the heart of Singapore. The sleek design and the focus on quality beans mean every visit is a treat for my taste buds and my aesthetic sensibilities. It's where I go when I crave simplicity and great coffee.
Signature Item
One of my go-to choices at Arabica is the Iced Spanish Latte, which costs $9. It's a popular item and perfect for cooling off with a blend of coffee and milk on a hot day.
I also indulged in their Butter Croissant, a delightful pastry priced at $5.80. It's flaky, buttery, and always a tasty treat!
Google ratings: 4.3
Location: Multiple locations including: 56 Arab St, Singapore 199753
Twenty Eight Cafe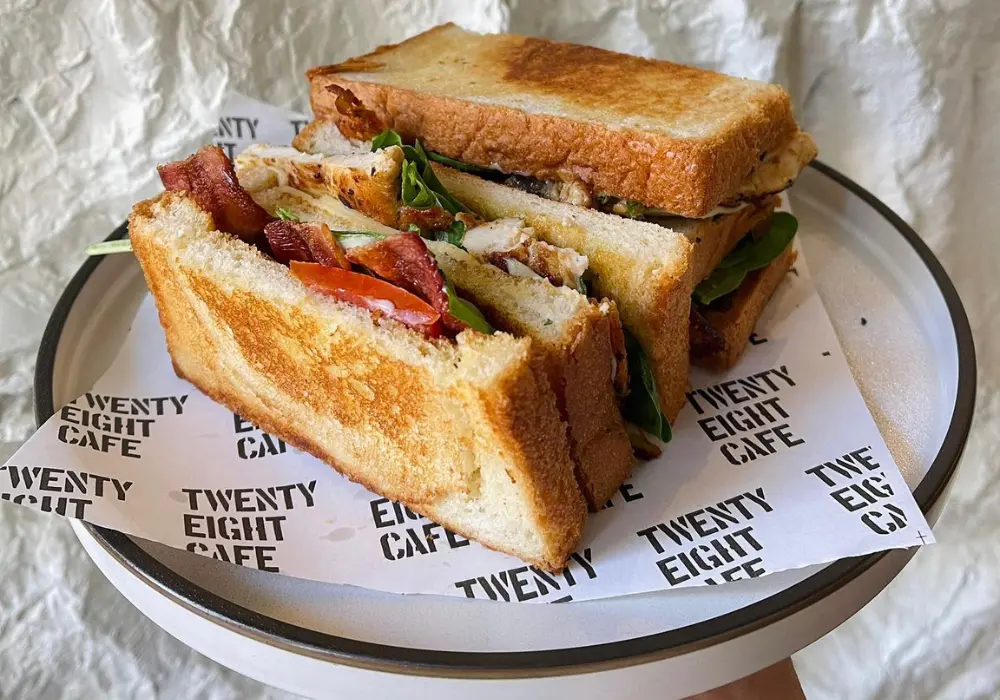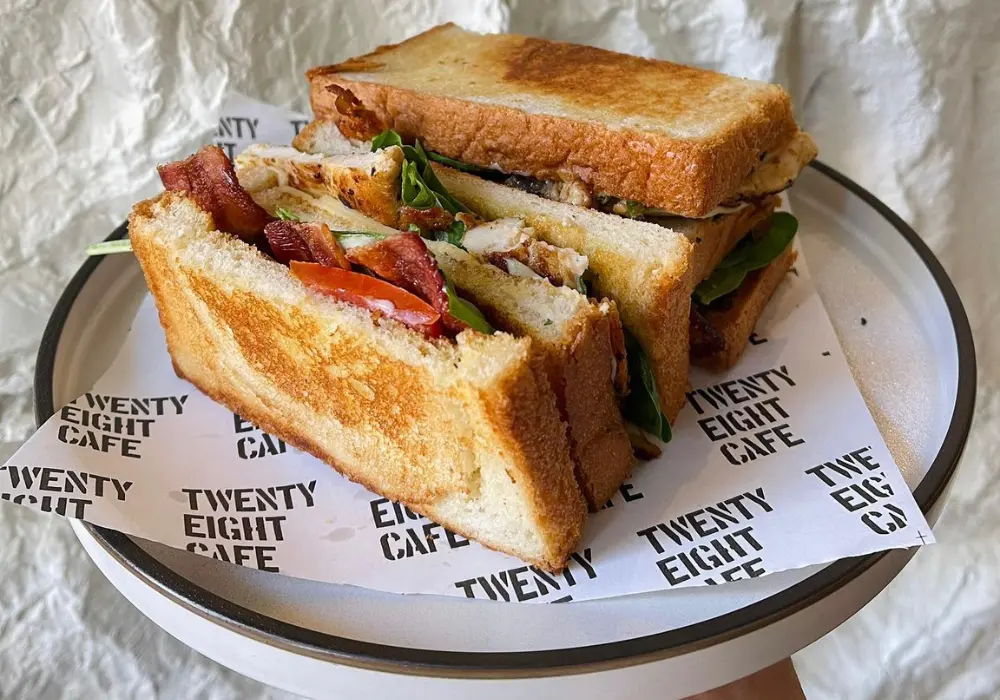 The cozy neighborhood spot where I've lost track of time over a cup of coffee and a good book. It's unpretentious, and the coffee and food are consistently excellent. The familiar faces and laid-back atmosphere keep me coming back.
Signature Item
The Berrillicious Pancake at Twenty Eight Cafe is a real treat. These fluffy pancakes come with a delightful berries compote, honey yogurt, and a sprinkle of walnuts.
Priced at $18, they are a chef's recommendation, but do be prepared to wait a bit (around 20 minutes or more) for these fluffy delights. Please note that they contain nuts.
Another chef's recommendation is the Salmon Mentaiko, priced at $16. It features sushi rice, sliced salmon, mentaiko sauce, onsen egg, shredded nori, tobiko, and edamame. It's a savory delight you don't want to miss.
Google ratings: 4.3
Location: 28 Wilkie Rd, #01-06, Singapore 228051
Banchong Café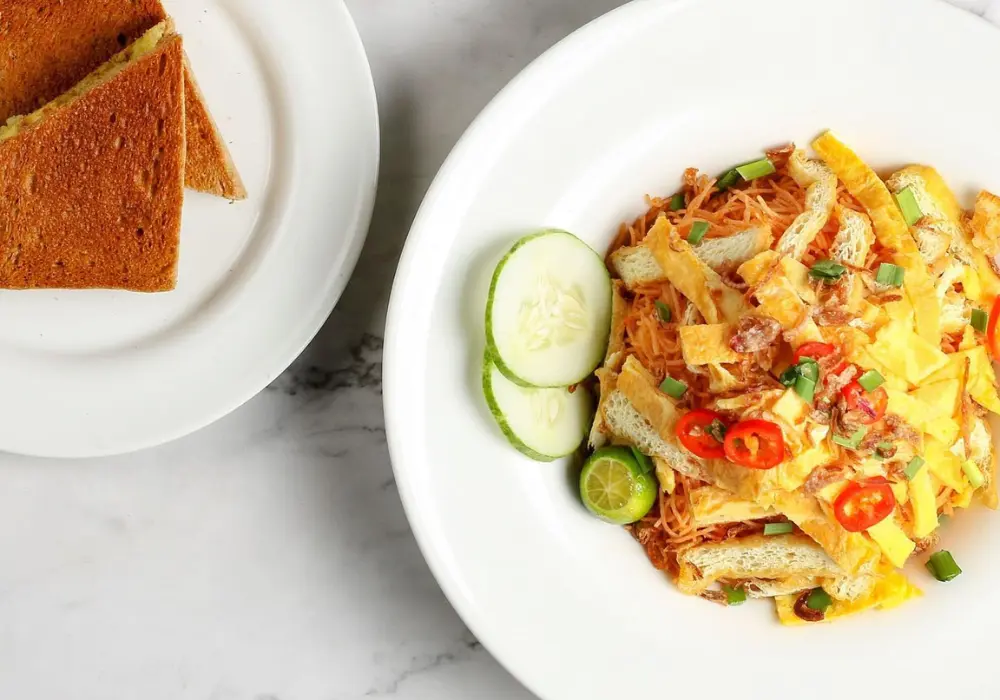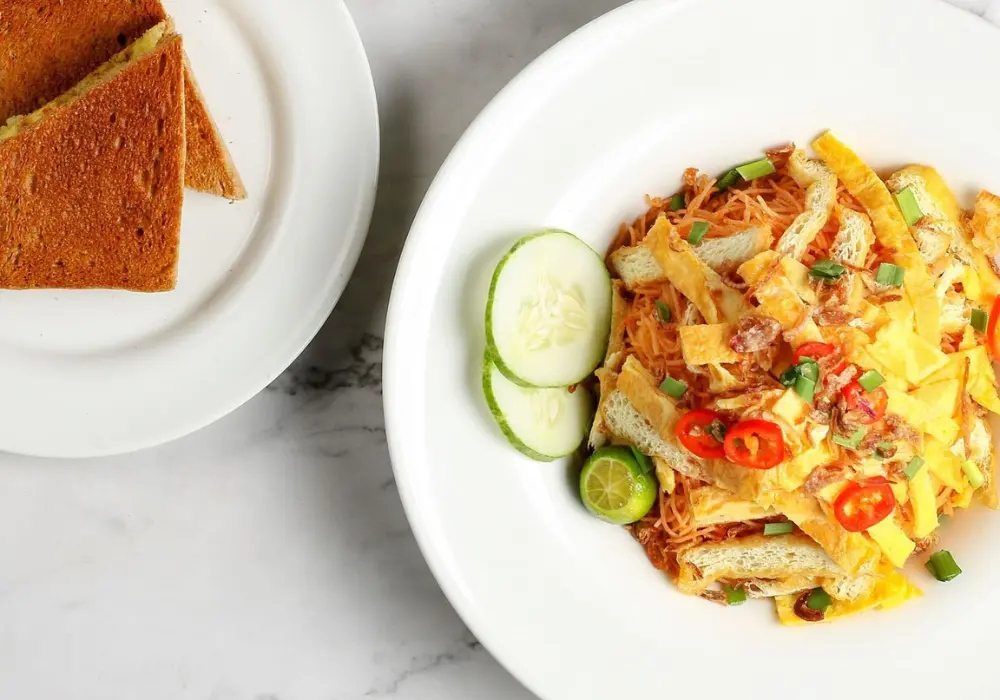 Banchong Café is a charming little spot that exudes a warm and welcoming atmosphere. The cafe's cozy ambiance and friendly staff make it the perfect place to relax and enjoy your favorite local dishes. With its local charm, it's a wonderful place to savor some authentic flavors and unwind.
Signature item
At Banchong Café, the Fried Mee Siam is a local favorite you should definitely try. This dish features dry rice vermicelli, shredded omelet, prawns, scallions, and fried tau pok for just $4.
Another local favorite is their Laksa, priced at $5. It's a spicy coconut broth with rice noodles, prawns, fish cake, shredded chicken, hard-boiled egg, and tau pok. It's a flavorful delight you won't want to miss.
Google ratings: 3.9
Location: 1 Kallang Jct, Vanguard Campus, Singapore 339263
In Conclusion
In our search for the best minimalist cafés in Singapore, we've found places that offer more than just coffee; they provide a serene escape from the bustling world. Whether you prefer single-origin beans, specialty brews, or just the simple joy of sipping coffee in a tranquil space, these minimalist cafés have it all.
So, take a moment to indulge in your coffee passion at one of these serene cafés and turn your coffee break into a soothing experience. Enjoy! ☕