The Best Juice Bars In Singapore – Quench Your Thirst
Hey, juice lovers! If you're like me and have a thirst for fresh, delicious blends, you're in for a treat in Singapore. Join me as we embark on a refreshing journey to discover the best juice bars in the Lion City, where you can quench your taste buds with a symphony of fruity delights.
So, get ready to satisfy your thirst as we explore the best juice bars in Singapore. From vibrant fruit concoctions to revitalizing smoothies, these places are a juice lover's paradise. Let's blend those fruits and kickstart this juicy adventure! 🍹
Top 10 Juice Bars In Singapore
Craving a sip of pure refreshment? Look no further! We've searched high and low in Singapore to bring you 10 juice bars that are ready to satisfy your hydration needs.
Let's dive right in and explore these fantastic juice bars that promise a revitalizing experience.
Antidote Juice
Boost Juice Bar
Daily Juice
EGA Juice Clinic
Gorilla Press
J3 Cold Pressed Juice
Juiced Juice
Mission Juice
Mougou Juice
Re.juve
Ready for a burst of fruity goodness? Let's savor the flavors and stories behind these top-notch juice bars.
Antidote Juice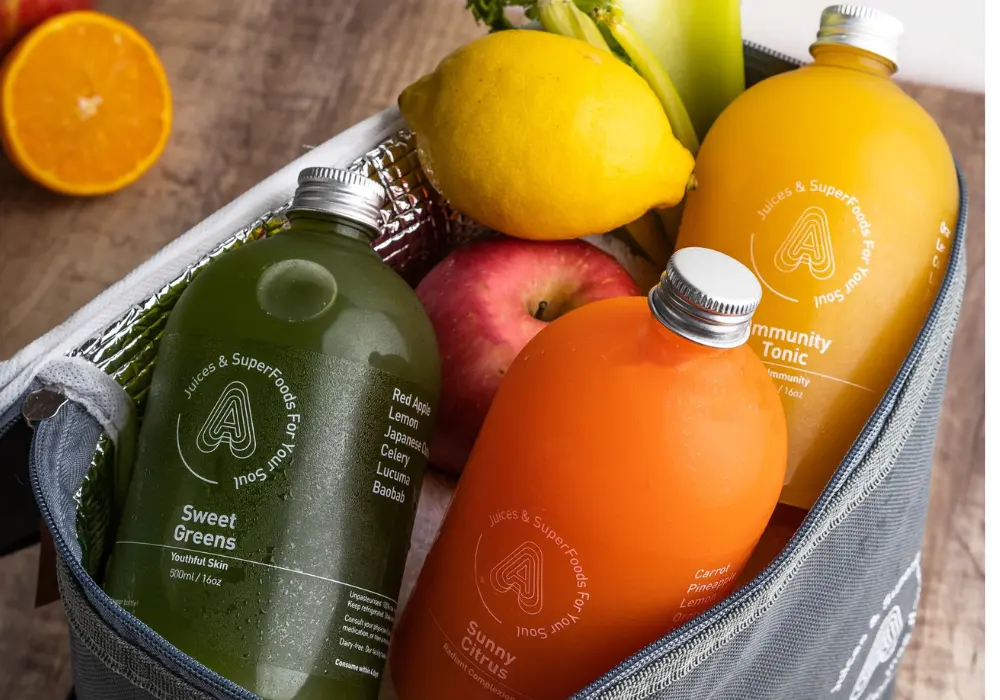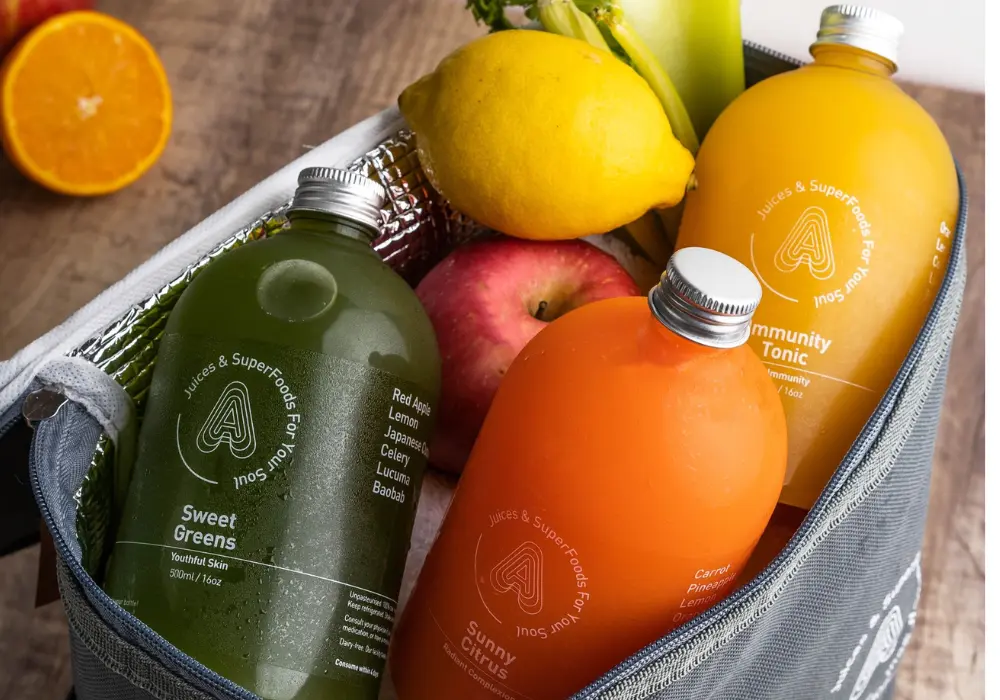 Antidote Juice is the ultimate remedy for your thirst and health needs. They whip up a variety of fresh and invigorating juices that are not only tasty but also packed with nourishing goodness. From detoxing to boosting your energy, Antidote Juice has a potion for everyone.
Best selling
Vitality Juice Cleanse:
The Vitality Juice Cleanse from Antidote Juice was a refreshing change for me. It's all about veggies over fruits, which I found perfect. It left me feeling lighter and more energetic. I also noticed a positive impact on my skin and a bit of weight reduction.
Skinny Cleanse:
As for the Skinny Cleanse, it was a delightful experience. This cleanse not only helped me feel rejuvenated but also contributed to better skin and metabolism. It's a great option for maintaining overall health.
In simple terms, these cleanses offer a tasty way to feel healthier and more vibrant. I appreciate the options to choose the duration that suits my schedule.
Boost Juice Bar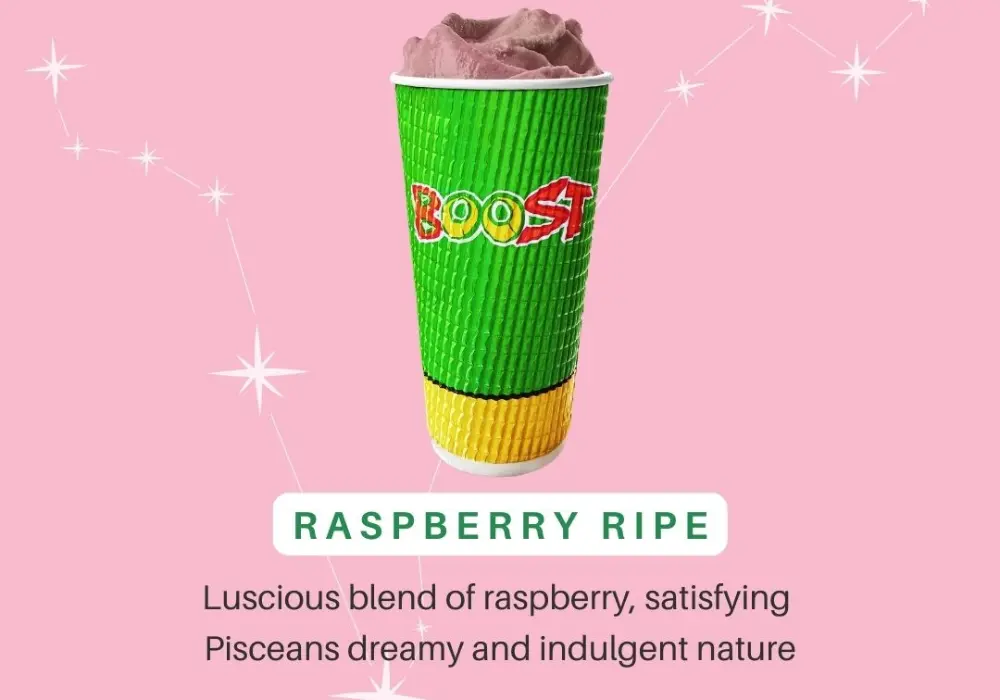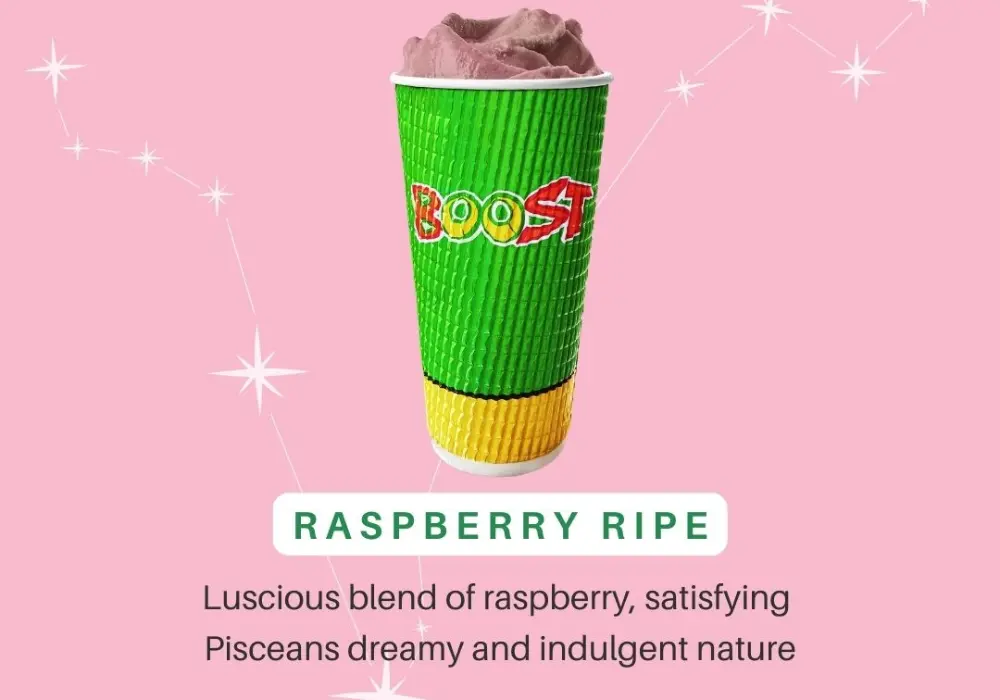 When it comes to a quick burst of flavor and energy, Boost Juice Bar is the place to be. Their smoothies and juices are loaded with vitamins and taste that can revitalize your day. Whether you're in the mood for something classic or a unique blend, Boost Juice Bar delivers.
Best selling
Raspberry Ripe:
I tried the Raspberry Ripe from Boost Juice Bar, and it was fantastic. The mix of chocolate, coconut milk, raspberries, and strawberry yogurt made it a delicious and filling treat.
Blueberry Burst:
I also had the Blueberry Burst, which was a refreshing blend of blueberries, apple juice, and yogurt. It's a gluten-free option and perfect for a quick and healthy snack.
Daily Juice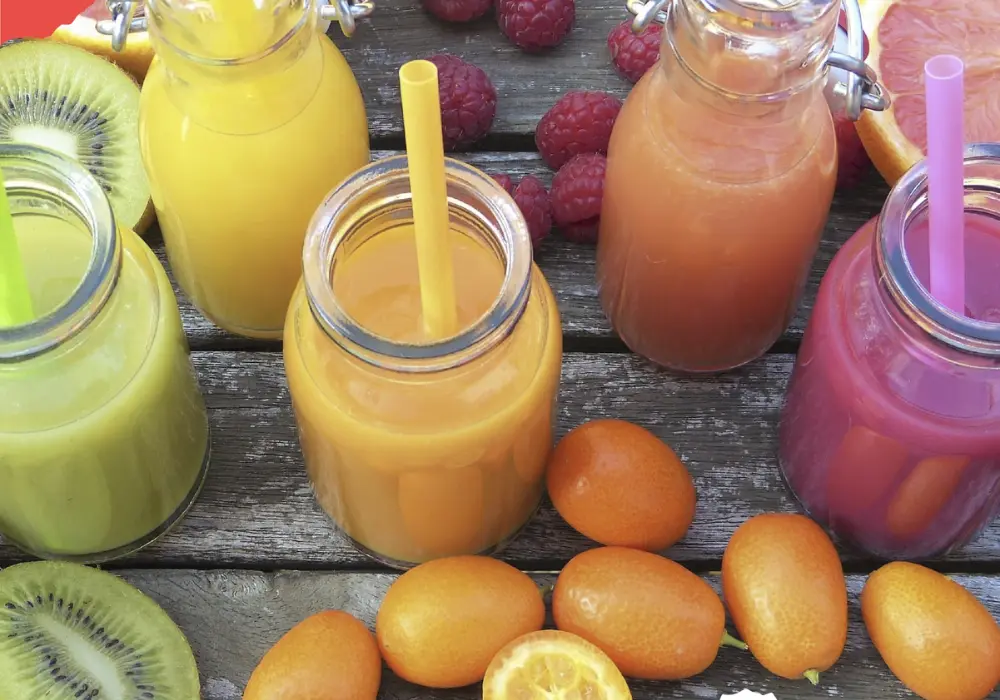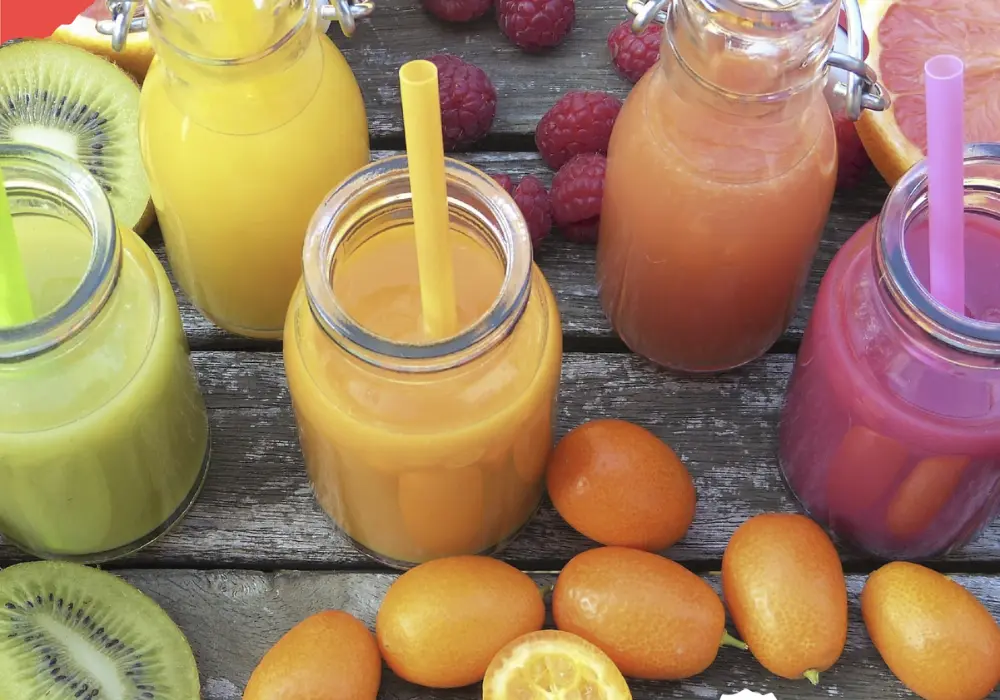 Daily Juice is your go-to destination for daily refreshment and vitality. Their collection of cold-pressed juices is ideal for health enthusiasts seeking that daily nutrient kick. From cleansing green juices to vibrant fruit concoctions, Daily Juice ensures you start your day right.
Best selling
Assorted Cut Fruits Cup:
I had the Assorted Cut Fruits Cup from Daily Juice, and it was a convenient and healthy desk snack. It's filled with various fresh fruits, making it a tasty and refreshing choice.
Bunny Brown:
I also tried the Bunny Brown, a 320ml beverage packed with cocoa, cinnamon, almonds, and more. It's a powerhouse of nutrients and flavors, making it a delicious and nutritious drink.
EGA Juice Clinic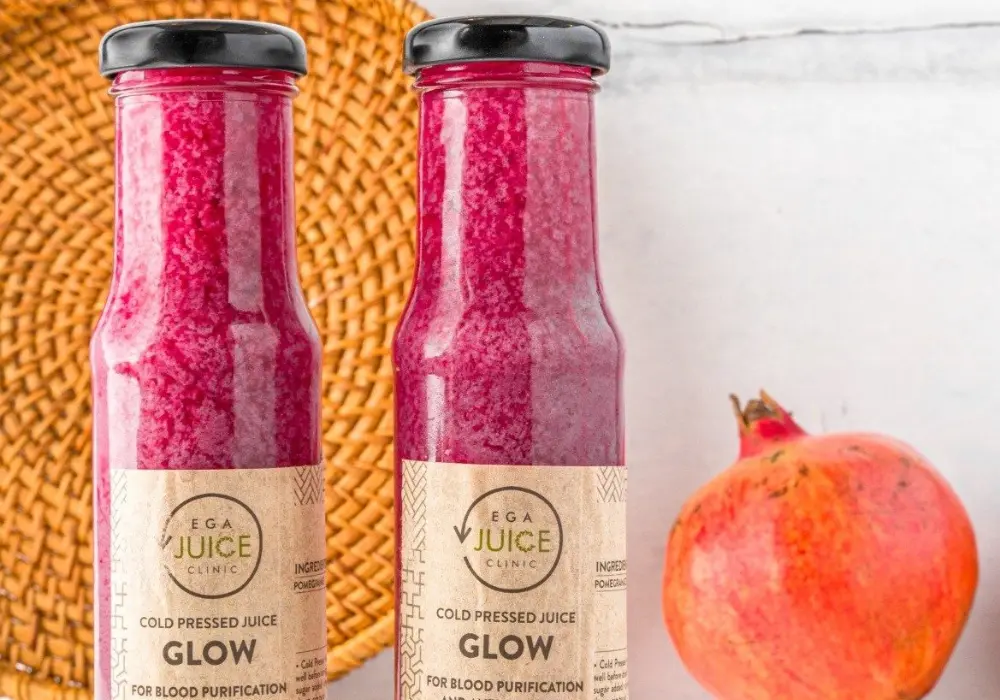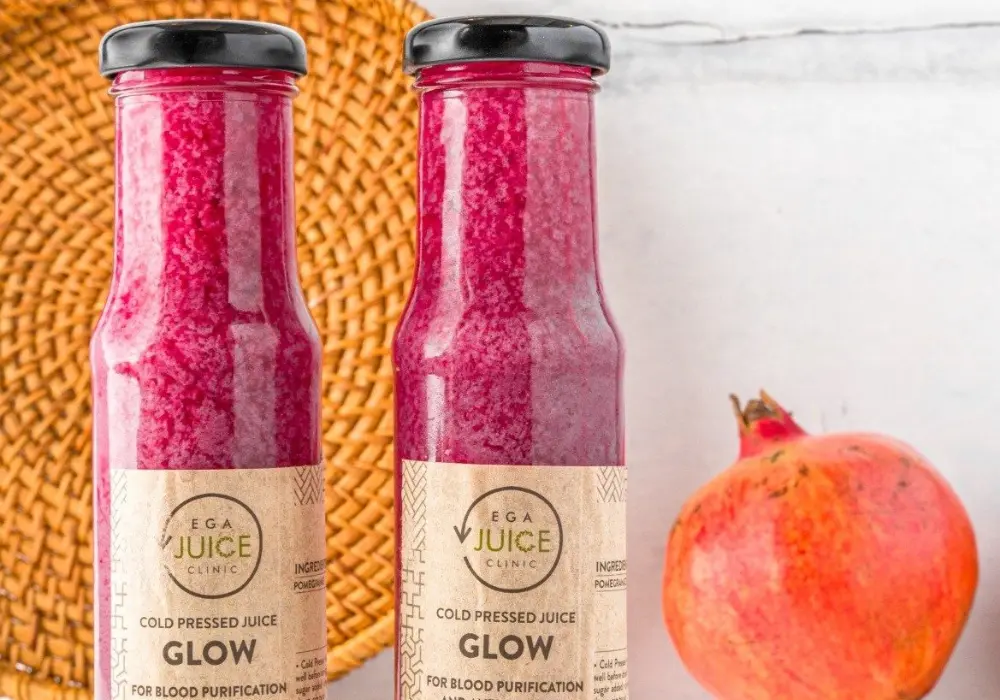 At EGA Juice Clinic, they take juicing to a whole new level. They serve tailored juices to cater to your specific health goals. Whether you're aiming to detox, enhance your immunity, or simply indulge in a delicious potion, EGA Juice Clinic has you covered.
Best selling
VATA Juice Cleanse:
I tried the VATA juice cleanse from EGA Juice Clinic, and it was quite refreshing. It's a mix of fruit juices that provided a good energy boost and allowed my digestive system to take a break. I felt re-energized after this cleanse and it was a positive experience.
Pomegranate Juice:
I tried the POMEGRANATE JUICE "GLOW" from EGA Juice Clinic, and it was not only delicious but also made me feel good about my heart health. The fact that it's made from organic pomegranates with no added sugar is a big plus. I could sense it's refreshing and heart-healthy benefits, making it a great choice.
See Also: Best Coffee Shops In Singapore
Gorilla Press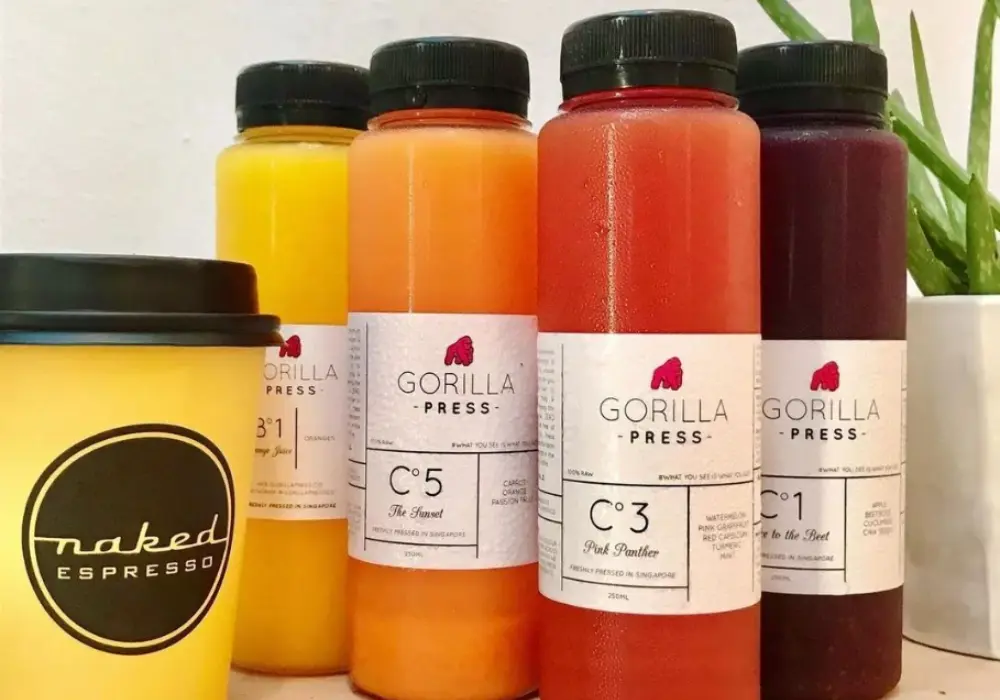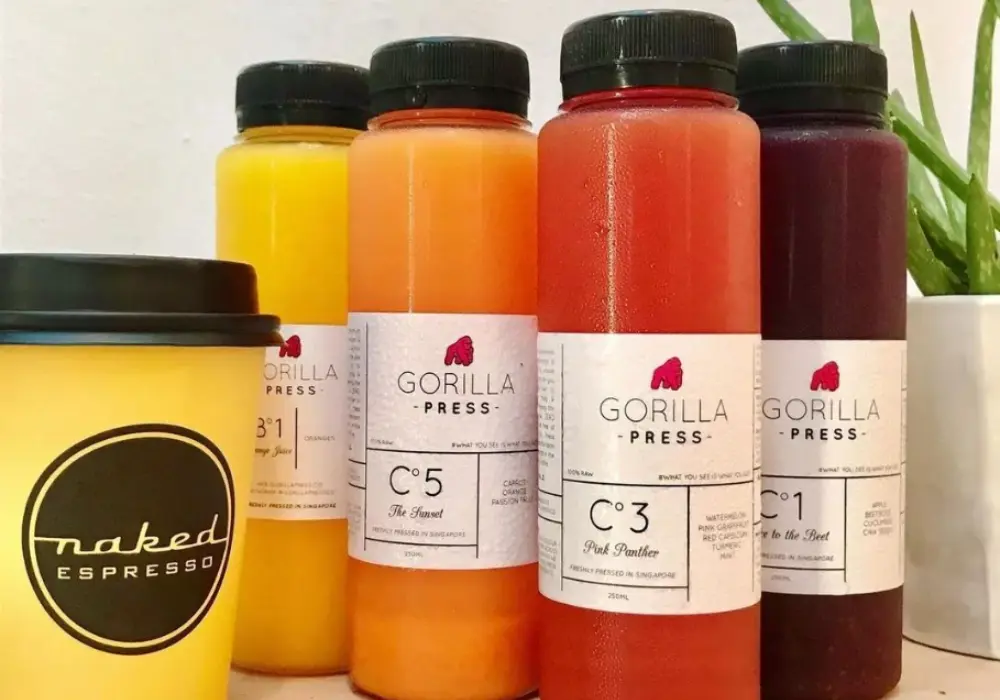 Gorilla Press is all about wellness and flavor. Their cold-pressed juices are not just nutritious but also a treat for your taste buds. Be it a post-workout rejuvenation or a healthy start to your day, Gorilla Press is the place to be.
Best selling
Cold Pressed Greens:
I absolutely love the cold pressed greens from Gorilla Press. It's packed with organic goodness like kale, cucumber, and seasonal greens, with a refreshing twist of lemon and ginger. It's the perfect way to get a healthy dose of greens in a single bottle.
Nut Mylk:
As for the nut mylk, it's a delightful blend of cacao, maca, almonds, cashews, and other natural ingredients. The combination is not only delicious but also a wholesome treat for a quick energy boost.
J3 Cold Pressed Juice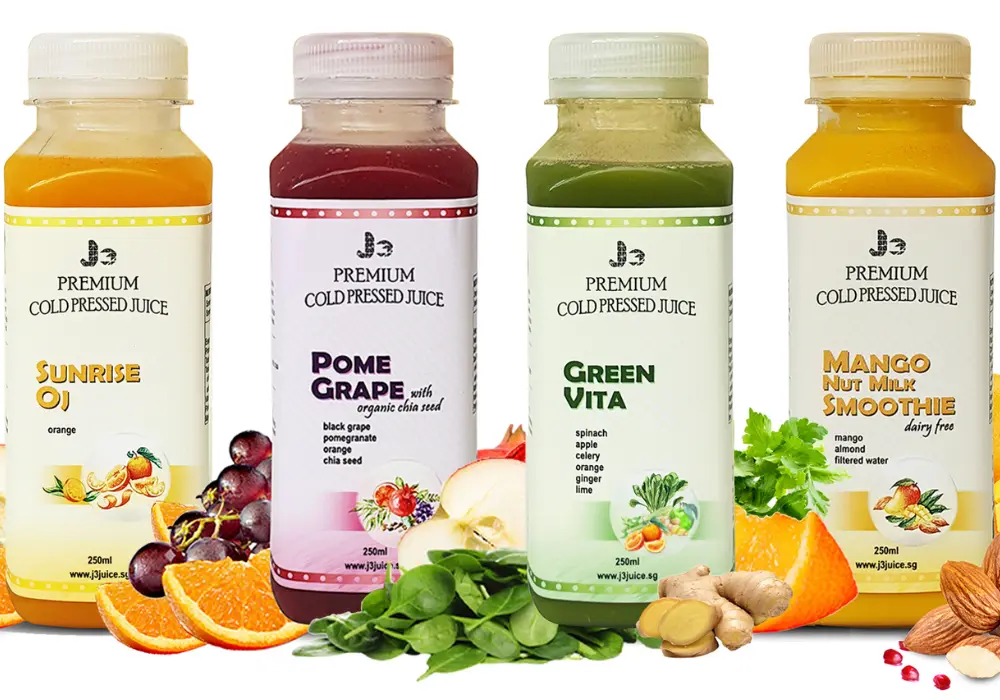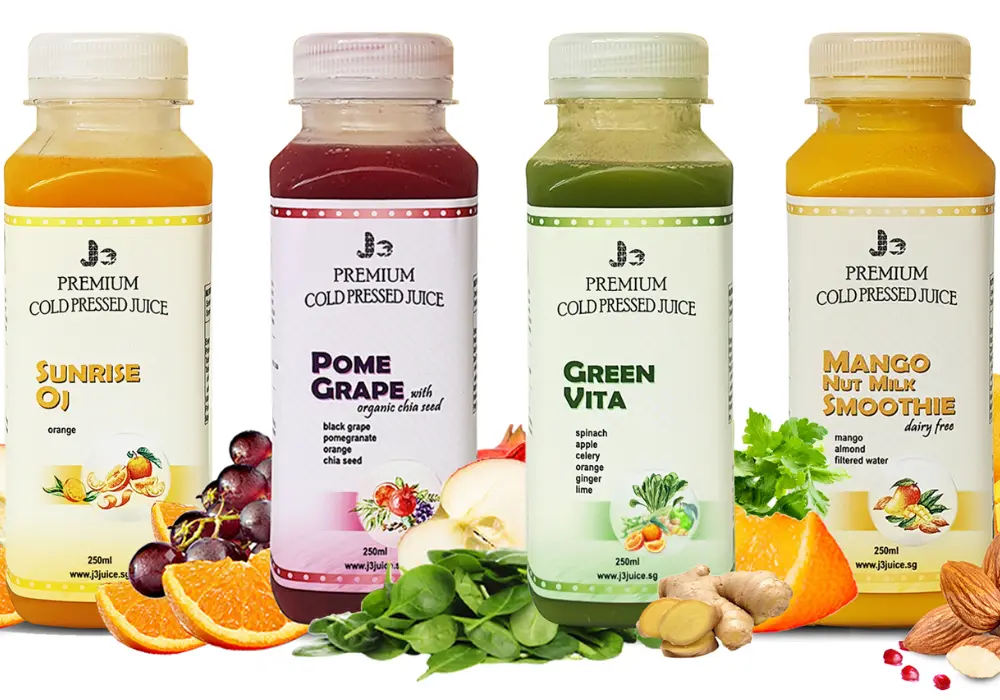 J3 Cold Pressed Juice is where you find the refreshing goodness of cold-pressed juices. With their dedication to preserving nutrients and flavors, they offer a variety of choices to make your day healthier and happier.
Best selling
Beet-Glow:
I recently tried the Beet-Glow from J3 Juice, and I was pleasantly surprised. It has a delightful blend of pomegranate, apple, beetroot, and a hint of lime, making it a tasty treat. Plus, the added organic chia seeds give it a unique twist.
Mango Nut Milk Smoothie:
As for the Mango Nut Milk Smoothie, it's incredibly smooth and boasts the sweet fragrance of fresh mango. The almond and filtered water make it not only delicious but also a healthy option. Both these drinks were a delightful experience for my taste buds.
Juiced Juice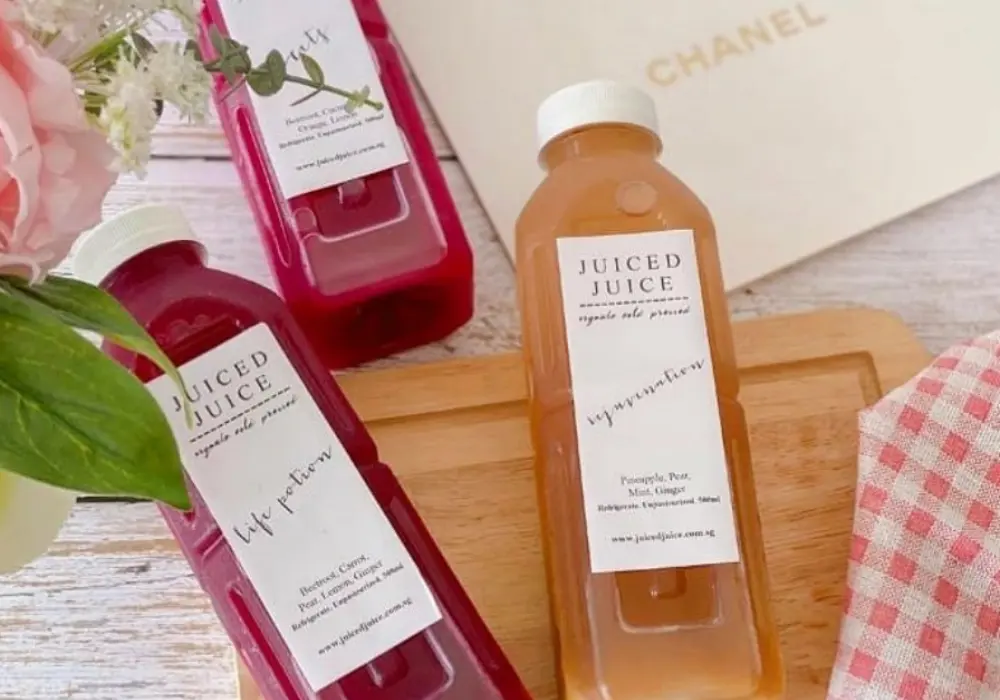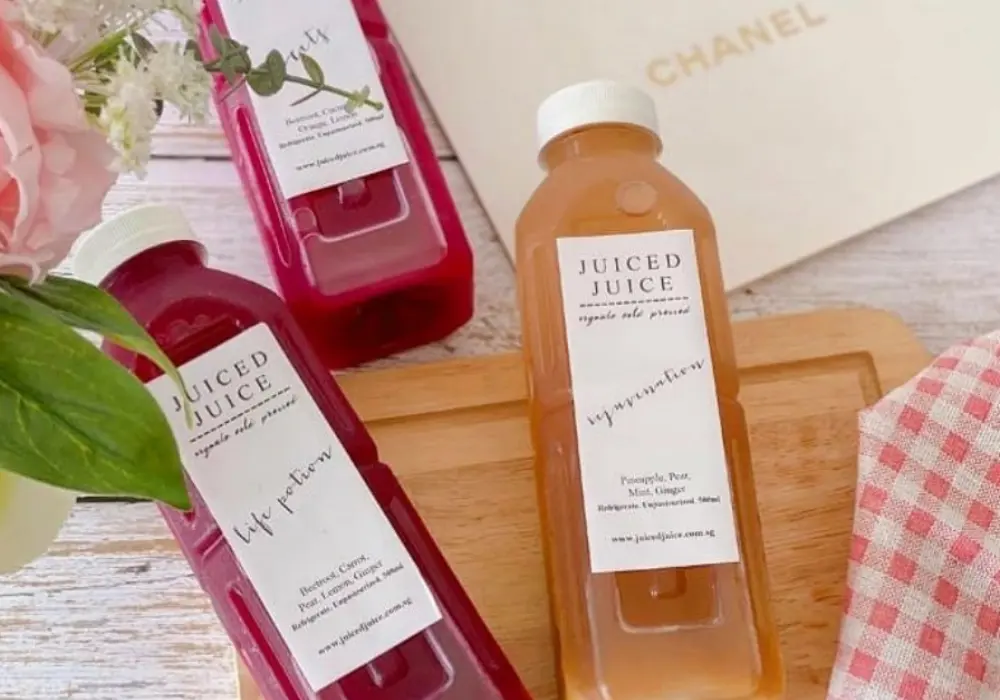 Juiced Juice is your destination for a fruity escape. Their menu features a delightful array of fruit juices that bring a burst of freshness to your day. From classic favorites to exotic blends, they have something to please every palate.
Best selling
Paleo Salted Caramel:
I recently tried the Paleo Salted Caramel from Juiced Juice, and it's a delightful blend of almond, dates, banana, honey, and a touch of sea salt. It's the perfect treat to satisfy your sweet cravings while keeping it on the healthier side.
Ionized Fruit Infusion Water:
As for the Ionized Fruit Infusion Water, it's a customizable refreshment that allows you to mix your favorite fruits, herbs, and veggies. It's a great way to stay hydrated and enjoy a burst of natural flavors throughout the day. Both options from Juiced Juice left me feeling refreshed and satisfied.
Mission Juice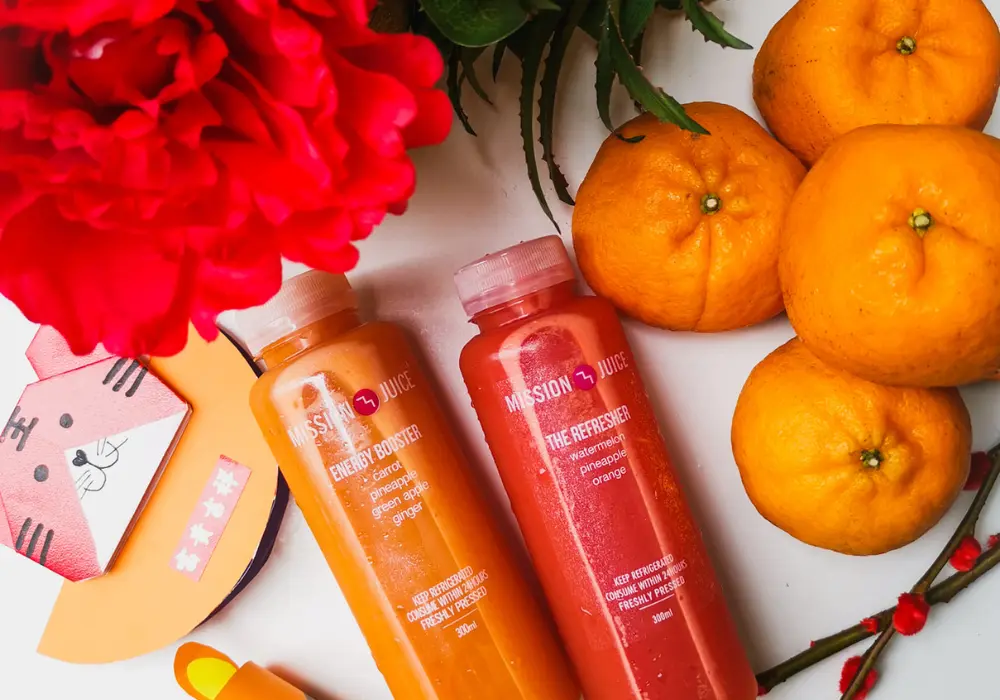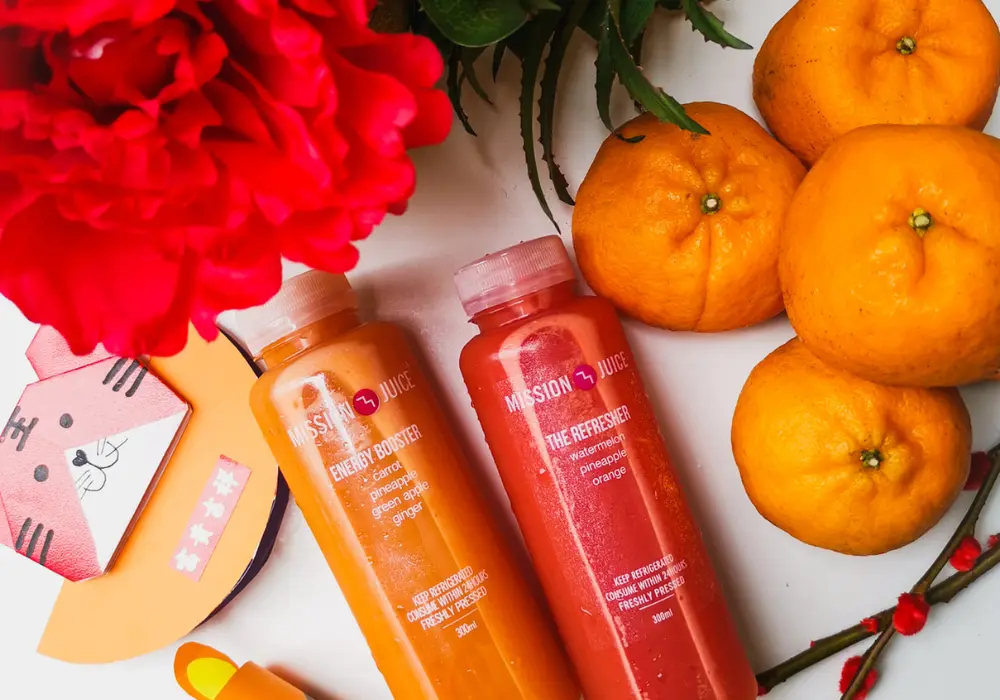 Mission Juice is on a mission to deliver wholesome and natural refreshments. They craft a range of delicious and nourishing drinks, making it the ideal stop for a quick and nutritious fix.
Best selling
Standard Set 1:
I recently tried the Standard Set 1 and it offers a variety of refreshing options. The ABC+ blend was a great choice for boosting my energy levels and supporting my immunity.
Super Citrus provided a zesty flavor and felt like it was strengthening my immune system.
The Energy Booster was indeed energizing, and it improved my skin health.
Finally, the Mean Green+ blend sped up my digestion and left me feeling lighter. These juices aren't just delicious; they also come with various health benefits.
Standard Set 3:
I had the pleasure of trying the Standard Set 3 and it was a delightful experience. Sunset Boulevard gave me a refreshing citrus kick, and I could almost feel it boosting my immune system.
Merry Berry was a burst of fruity flavors, and I appreciated its hydration benefits.
Tropikale offered a unique blend of greens and fruits, which I felt was great for digestion and inflammation.
Finally, Pearadise was indeed a paradise for my taste buds, and it seemed to support my eye health. These juices are not only tasty but also come with fantastic health perks.
Mougou Juice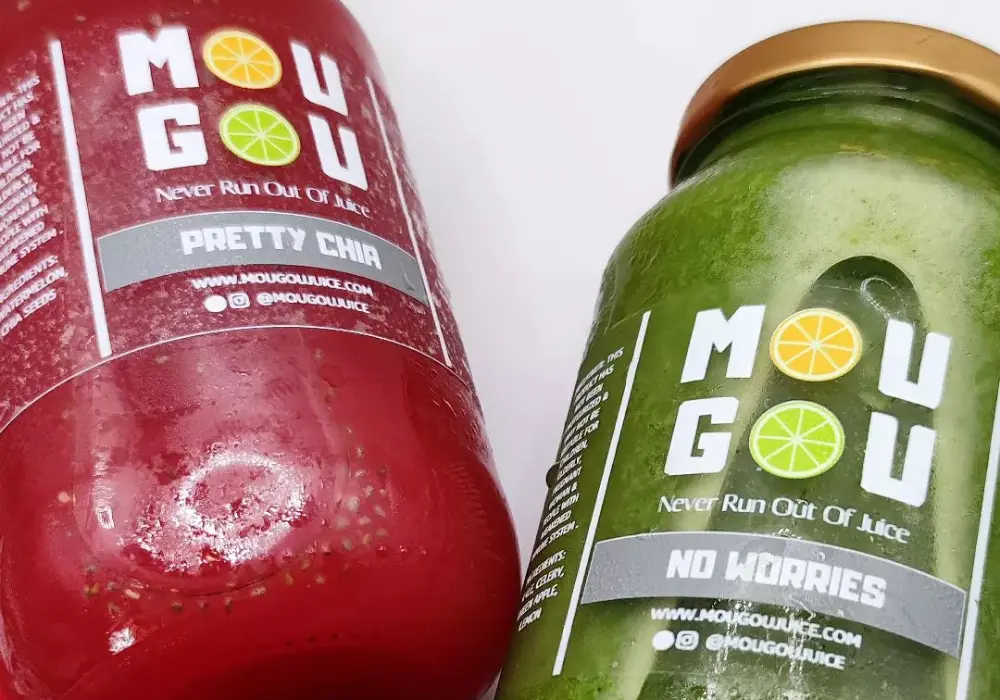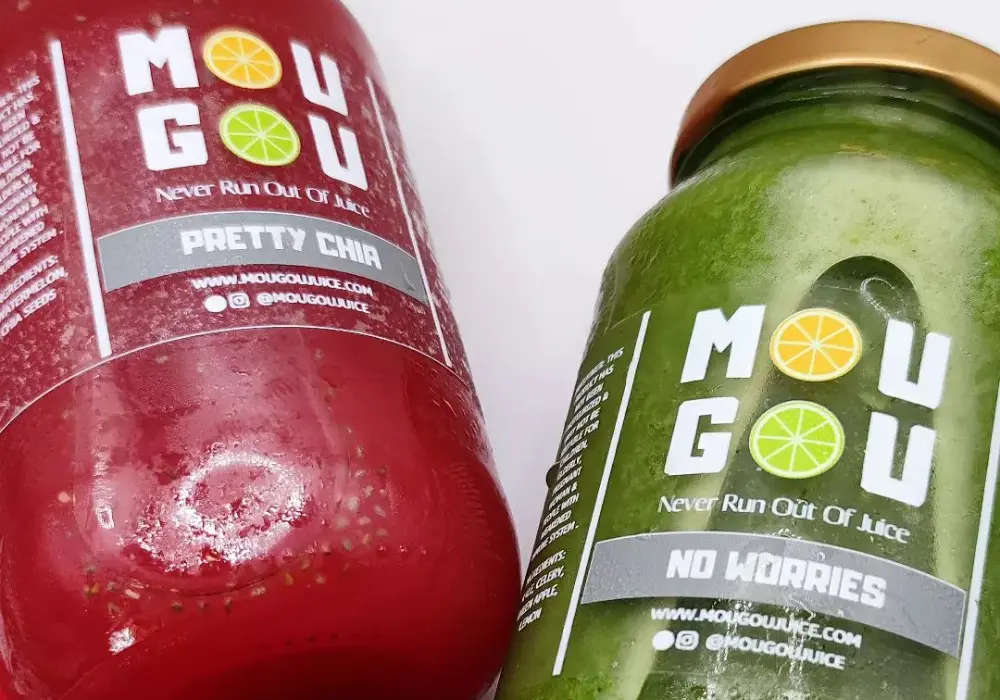 Mougou Juice brings a touch of the exotic to your juice experience. With unique blends and flavors, they offer a taste of something different, while keeping it healthy and revitalizing.
Best selling
"I'M HIGH" Juice Pack:
I gave "I'M HIGH" Juice Pack a try, and it's impressive. These juices aim to tackle high cholesterol, blood pressure, and blood sugar – common chronic conditions.
I appreciated the nutrient-rich content that can promote heart, bone health, and overall immunity. Regular consumption seems like a smart choice.
SLIM SIA Cleanse:
As for the SLIM SIA Cleanse from Mougou Juice, it's quite effective. With a mix of vegetable-dense juices, it's not only detoxifying but also helps with burning fats and keeping appetite in check.
I felt it had a positive impact on my metabolism and overall health. It's definitely for those looking to make a positive change.
Re.juve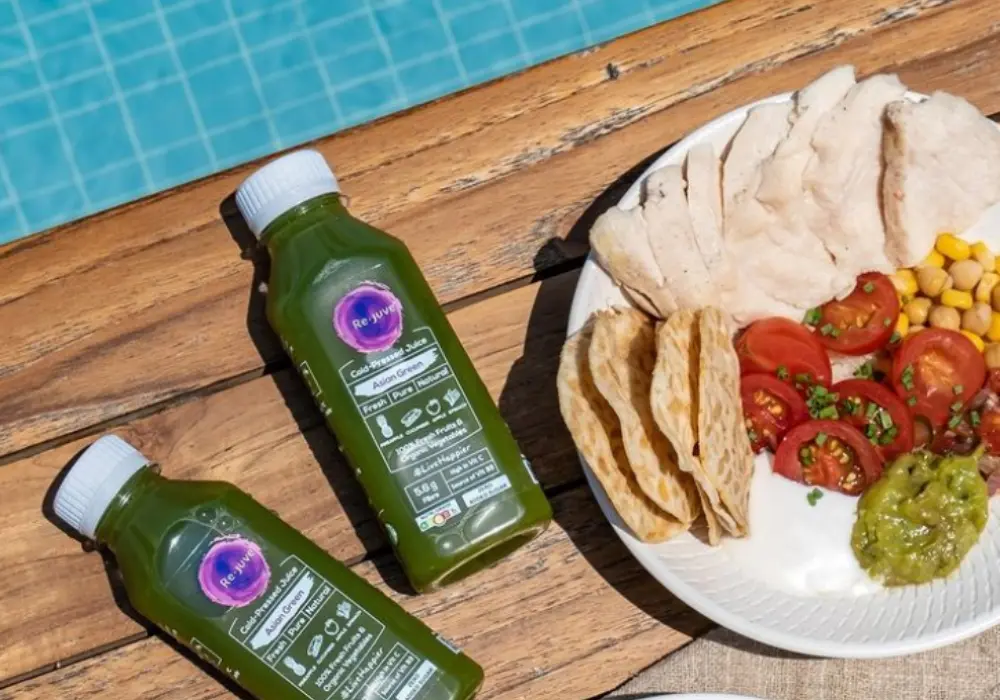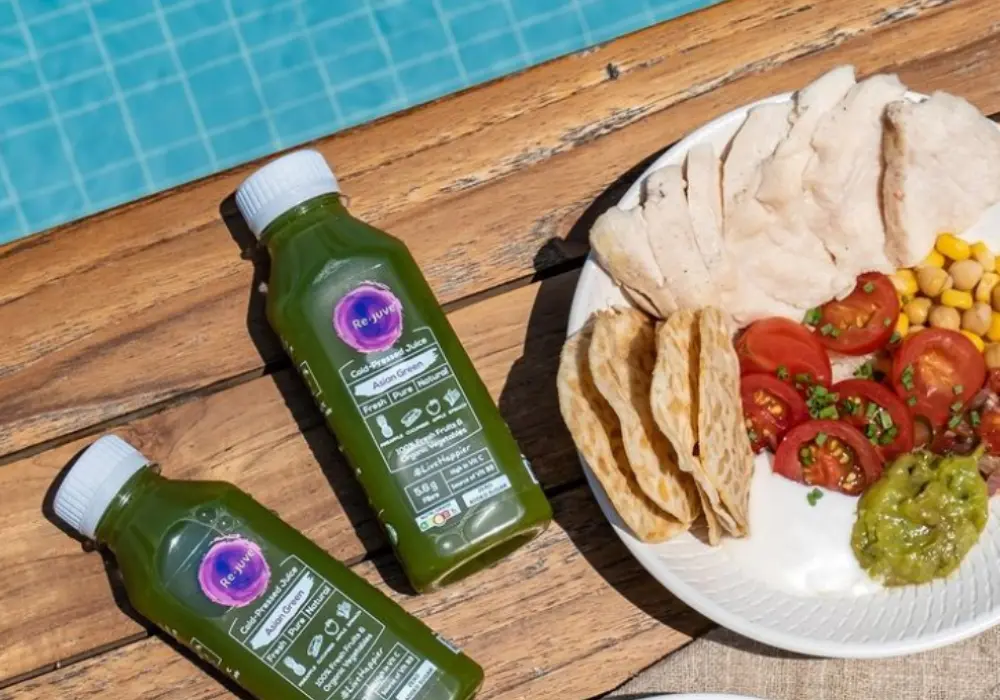 Re.juve is your wellness partner, providing a variety of cold-pressed juices that cater to different aspects of your health. From cleanses to boosts, Re.juve's juices offer a path to a healthier you.
Turmeric Ginger Shots:
I tried Turmeric Ginger Shots Bundle, and it's a zesty and powerful way to start the day. These small shots, made from whole ginger and turmeric plants, not powders, offer an instant energy boost.
Plus, they help fight inflammation, aid digestion, and have other health benefits. They're like a spicy wake-up call for your body.
Almond Bundle:
As for the Almond Bundle, it's a delightful trio. The Almond Milk is creamy with the goodness of real almonds and a hint of sea salt.
The Cafe Almond Latte gives you a bold coffee kick, and the Chocolate High Almond Smoothie is a nutritious treat for busy days. It's like a little bundle of joy for your daily routine.
Final Words
Whether you're looking for a vibrant juice cleanse, a sweet and fruity blend, or something with unique flavors, there's a juice bar for everyone. It's a delightful way to quench your thirst and stay healthy at the same time.
So, if you're in Singapore, be sure to check out these juice bars and give your taste buds a treat! When it comes to juice bars, the best juice bars in Singapore truly offer a refreshing and healthy experience that caters to all tastes and preferences.