The Best Sandwich Places in Singapore – Sandwich Sensations
Hey, fellow sandwich lovers! Are you wondering where to find the most delectable sandwiches in Singapore? Join me on a quest to discover the ultimate sandwich spots in the city, where delightful creations await. Let's satisfy those sandwich cravings and embark on a flavorful journey!
Get ready to dive into the world of sandwiches as we explore the best sandwich places in Singapore. From classic deli sandwiches to innovative gourmet bites, these places are a sandwich enthusiast's paradise. Let's grab a seat and kick off this sandwich-filled adventure! 🥪🥙🍽️
Top 13 Sandwich Spots In Singapore
Craving a mouthwatering sandwich? Look no further! We've combed through Singapore's sandwich scene to bring you the top 13 places that promise to tantalize your taste buds. Join me on this tasty journey to uncover these fantastic sandwich destinations.
Quality Melts
Sloppy B
The Sandwich Guys
The Rebel Gurl
Two Men Bagel House
The Lowe'f Shack
46 Mittsu
Knead to eat
Paninoteca
Sandwich Saigon
Korio
Subway
Surrey Hills Deli
Hungry yet? Let's explore the stories and flavors behind these amazing sandwich spots.
Quality Melts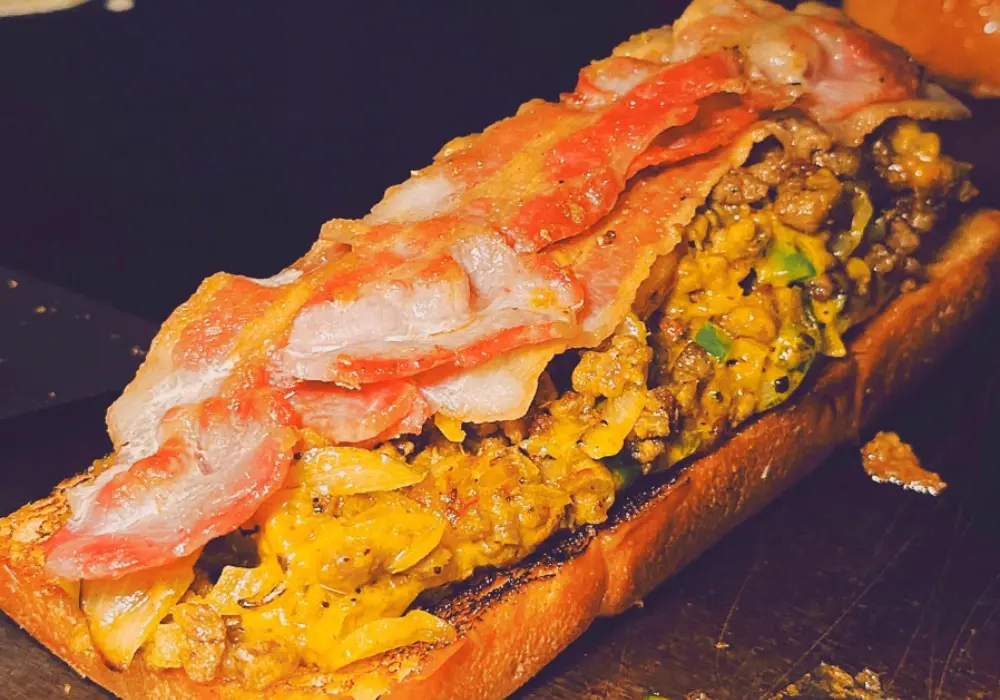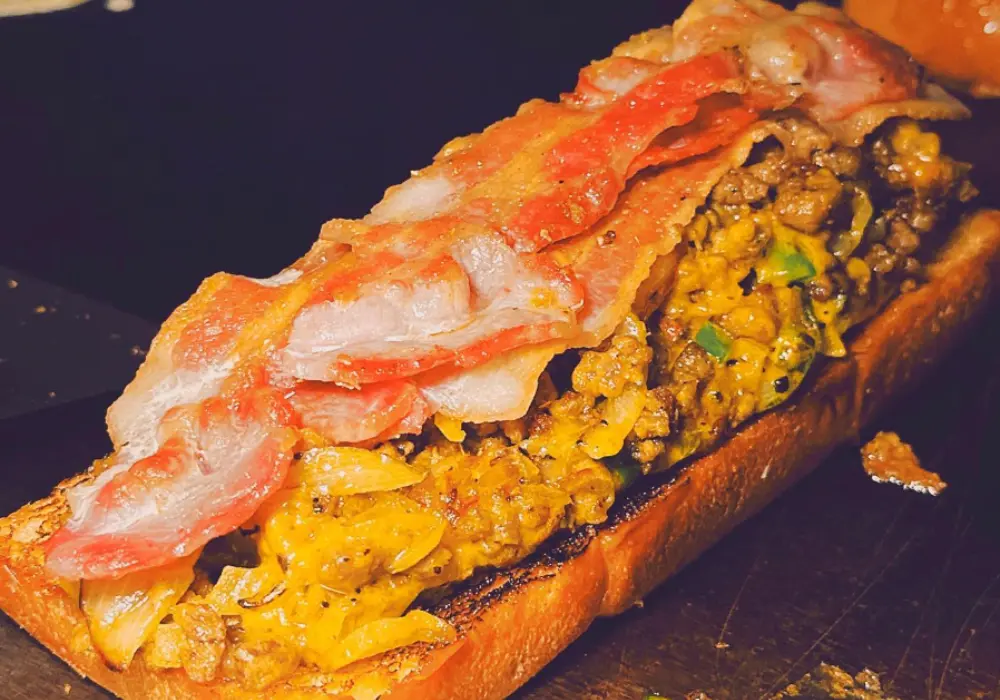 Quality Melts is a sandwich haven where I discovered some of the most mouthwatering melts. With a wide range of creative fillings and perfectly toasted bread, each bite felt like a warm, cheesy hug. It's a go-to spot for anyone seeking a satisfying, cheesy delight.
Google ratings: 4.9
Location: 73a Amoy St, lvl 2, Singapore 069892
Signature Sandwich
Build: I went for "The O.G," the classic choice. It's a great starting point for your sandwich adventure.
Bread: I opted for the milk bun. The soft, slightly sweet bun provides the perfect canvas for the sandwich.
Meat: For the filling, I chose beef. It's cooked to perfection, tender, and full of flavor.
Add-Ons: I decided to add a fried egg for an extra $2, and it was a fantastic choice. The yolk oozes out as you take a bite, adding a rich and creamy texture to the sandwich.
I also couldn't resist the cheese for an extra $3. It was beautifully melted, making the sandwich even more delightful. Every bite was a burst of savory goodness.
Build: Feeling adventurous, I went for "The BEAST." It promised a real flavor explosion.
Bread: I kept it classic with the milk bun again because it pairs so well with the robust ingredients.
Meat: This time, I decided to go all out with pork. The pork was incredibly succulent and seasoned just right, giving the sandwich a rich and smoky taste.
Add-Ons: To make it truly beastly, I added chicken strips for an extra $5. They were wonderfully crispy and added that extra layer of texture.
I couldn't resist some coleslaw for $2 to balance out the flavors and a side of pickles for just $1, which provided a tangy kick that complemented the savory pork and crispy chicken strips perfectly. The combination was truly a beast of a sandwich!
Sloppy B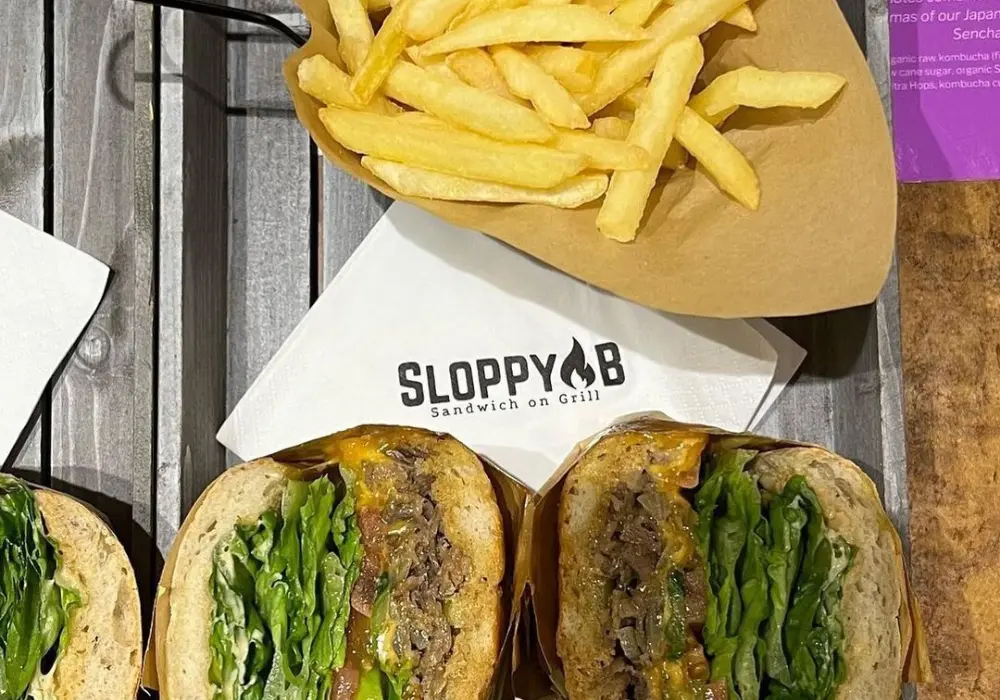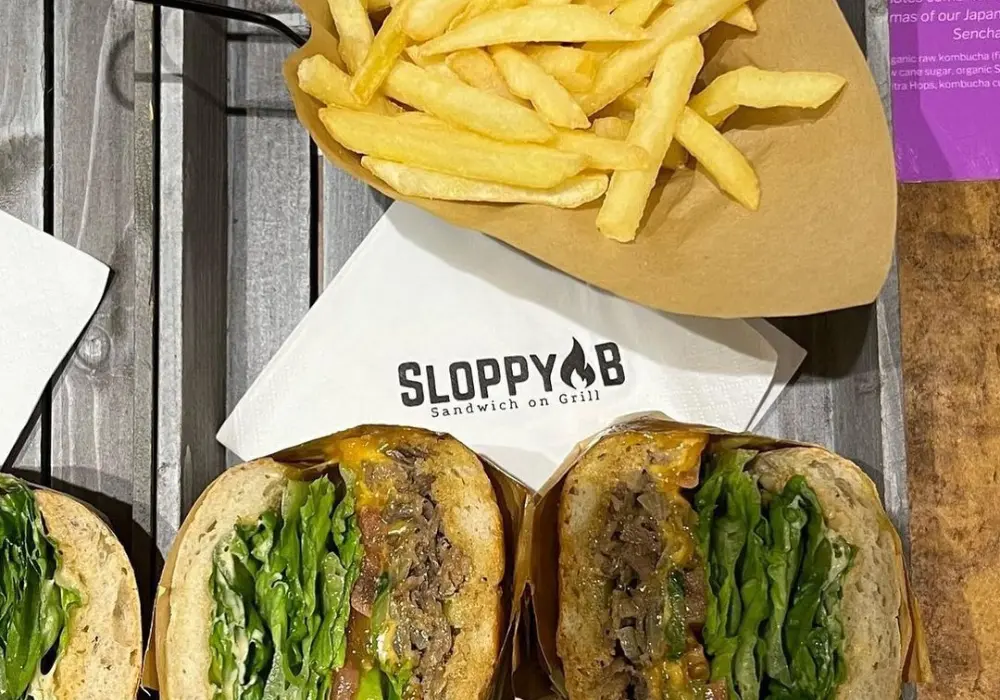 Sloppy B is the kind of place where I found sandwiches that were gloriously messy and oh-so-delicious. They don't hold back on the fillings, and their signature Sloppy B sandwich was a flavor explosion in every bite. If you're looking for a messy yet incredibly tasty meal, this is the place to go.
Google ratings: 4.8
Location: 1 Fusionopolis Pl, #01-20 building, Galaxis, Singapore 138522
Signature Sandwich
The Chickpacito from Sloppy B is a real treat. I went for the BRICKWICH Ciabatta, which was perfect for just $9.90. The star of the sandwich is the MEX Grill Chicken, paired with onions and a creamy Avocado Puree.
The addition of American Cheese, zesty Garlic Aioli, fresh tomato, lettuce, and a hint of mild spice creates an explosion of flavors. It's a satisfying and slightly spicy delight that's hard to resist.
As for the Truff X 3 Cheese from Sloppy B, it's a cheese lover's dream. Priced at $6.90, this GRILL CHEESE SANDO is served on Ciabatta and packed with Truffle Sauce, Cheddar, Mozzarella, and American Cheese.
The truffle twist adds an extra layer of deliciousness. If you adore cheese, this sandwich is a must-try! 🧀😋🥪
The Sandwich Guys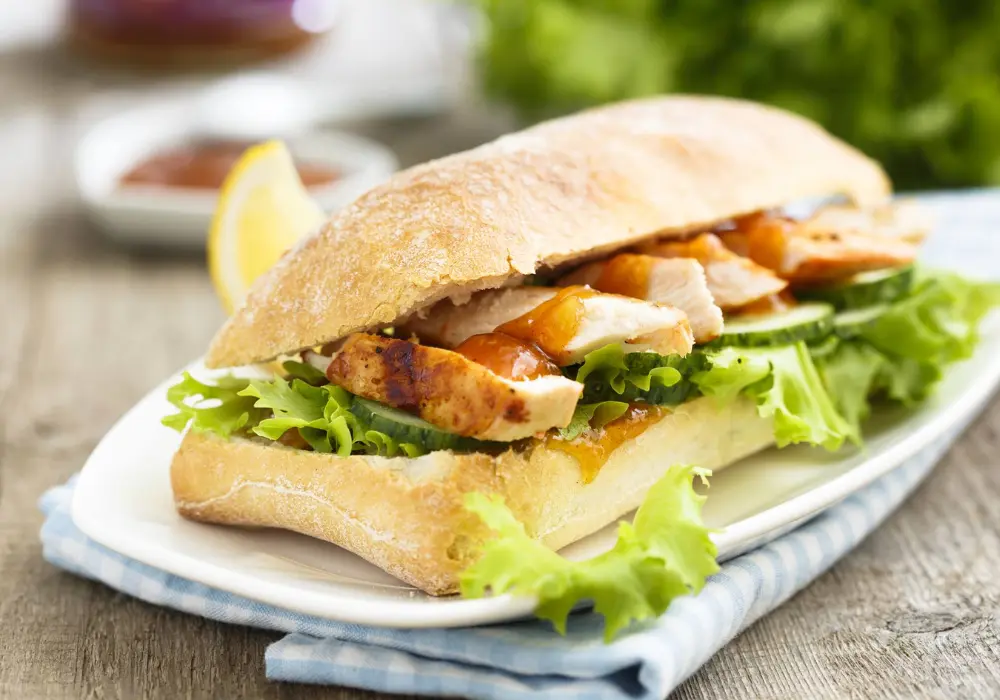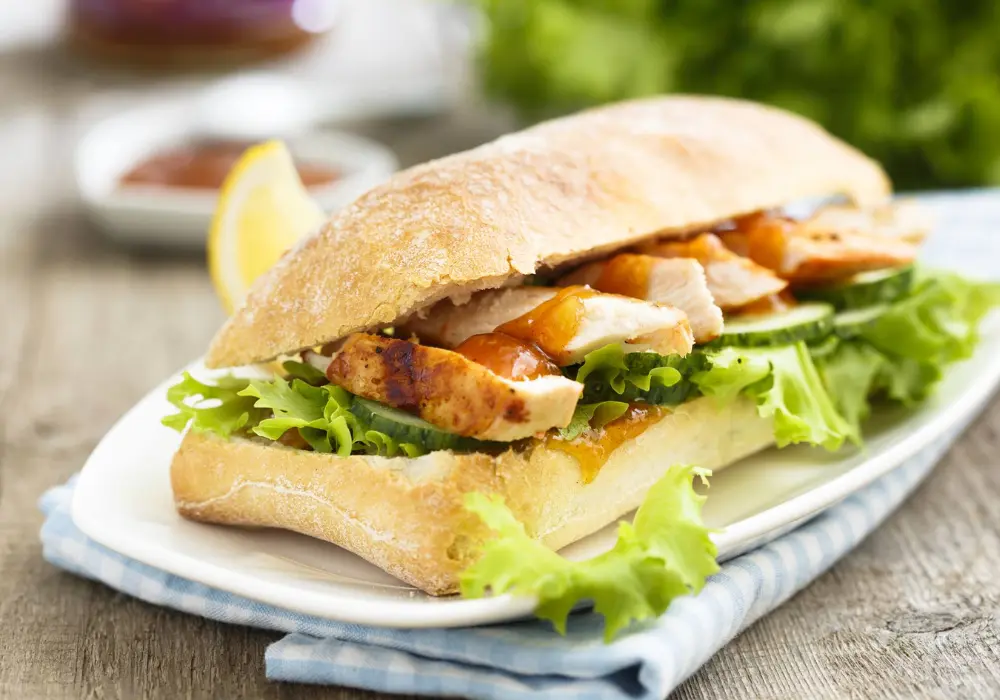 The Sandwich Guys are my go-to for a quick, scrumptious sandwich fix. Their range of sandwiches is both satisfying and wallet-friendly, making it a perfect choice for a fulfilling yet affordable meal. It's the kind of place I can always count on for a delicious and convenient bite.
Google ratings: 4.8
Location: B1-36 One Raffles Place, Singapore 048616
Signature Sandwich
Bread Options: You can choose from Pullman White, Croissant, or Bagel for the bread.
Contents: The Eggwich is loaded with delicious fluffy scrambled eggs, and you can pick your favorite bread like Pullman White, Croissant, or Bagel. What makes it so tasty is the gooey melted cheese on those eggs.
The fresh lettuce gives it a nice crunch, and the best part is, you can add your favorite toppings to make it just the way you like. It's the perfect breakfast treat, no matter which bread you prefer.
Signature Meatwich: This one is a must-try for meat lovers. The "Cheesesteak" is a signature meatwich that's sure to satisfy your cravings.
Bread Options: You have a choice of a Demi Baguette, Brioche Bun, or Ciabatta to hold this delicious creation.
Contents: What I love about this sandwich is the perfectly cooked meat, and it's the real star here. You can get it on your favorite Demi Baguette, Brioche Bun, or Ciabatta, so it's just the way you like it.
The meat is tender and bursting with flavor, and they don't skimp on the creamy, savory cheese. It's a meaty masterpiece you won't want to pass up!
The Rebel Gurl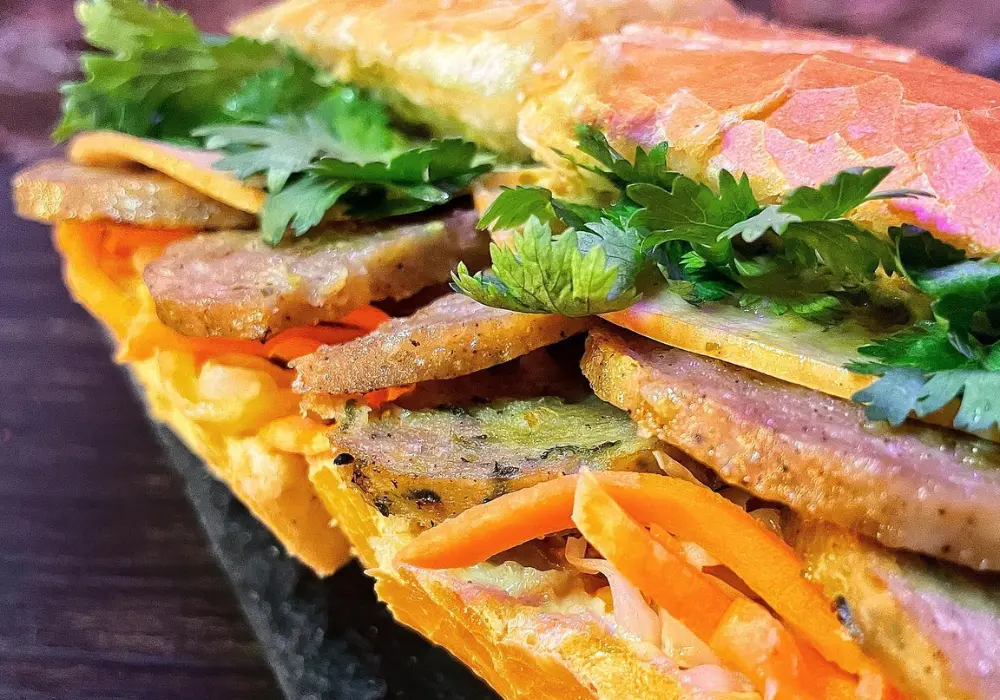 The Rebel Gurl is all about breaking the norms with their sandwiches. I loved their unique and rebellious creations that combined unexpected ingredients for a delightful twist. If you're up for something unconventional and utterly tasty, this is the spot to explore.
Google ratings: 4.7
Location: 47 Neil Rd
Signature Sandwich
The Original Rebel from The Rebel is a favorite of mine, and it's just $9.90. You get the original REBEL Chicken Patties along with Creamy Paté, all served with Rebel Sauce, Mayo, Tangy Asian Slaw, and Fresh Coriander. It's a flavorful combination that's hard to resist.
If you want to make it your own, you have lots of options. You can add extras like Quorn Vegan Fillets, Tangy Asian Slaw, Lettuce, Tomato, Avocado Salsa, Avocado Slices, Creamy Paté, and a variety of sauces and protein choices.
Then there's the H.A.L.T from The Rebel. This sandwich features Chicken Ham (H), Avocado Salsa (A), Lettuce (L), Tomato (T), and it's available for $9.90. It's a simple yet delicious sandwich with Mayo and Fresh Coriander to enhance the flavors.
Just like The Original Rebel, you can personalize this sandwich with your choice of extras and proteins. Enjoy a fresh and satisfying meal with this option! 🥪😋
Two Men Bagel House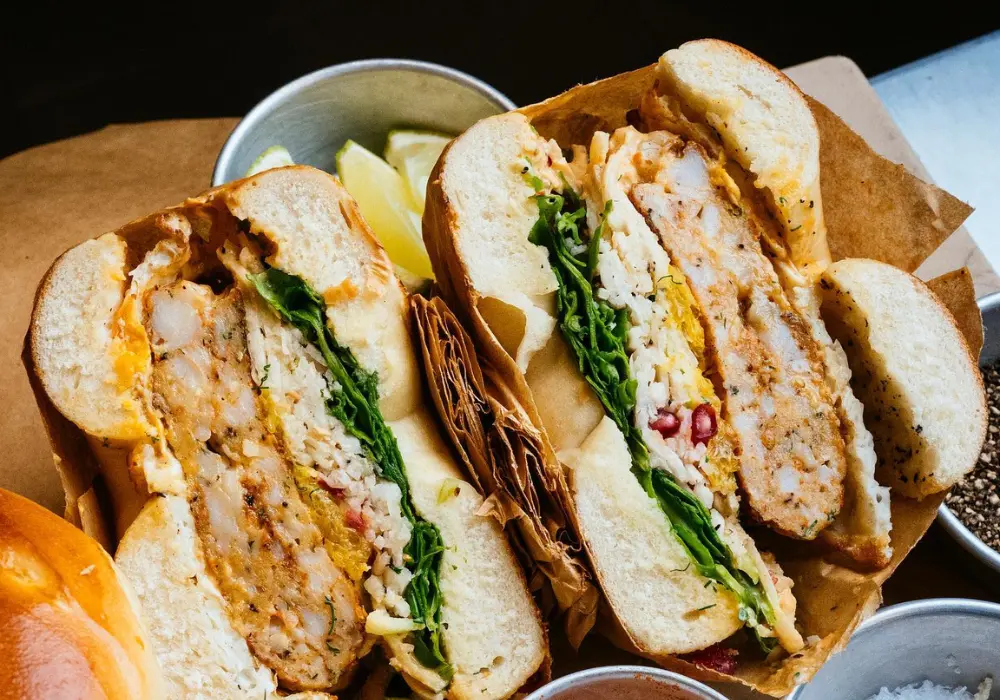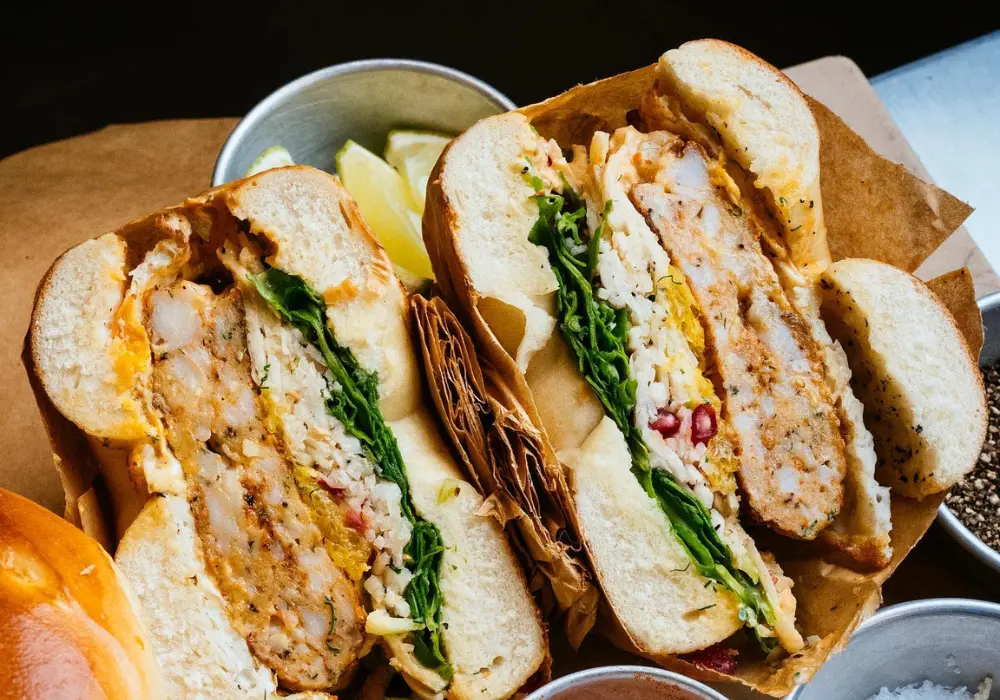 Two Men Bagel House was a delightful find, not just for bagels but also for mouthwatering sandwiches. The bagels were freshly baked, and the sandwich fillings were generous and flavorful. It's a cozy cafe where I can enjoy a satisfying sandwich and a good cup of coffee.
Google ratings: 4.6
Location: Multiple locations including: 16 Enggor St, #01-12 Icon Village Altez, Singapore 079717
Signature Sandwich
The Angry Bird from Two Men Bagel House is a personal favorite of mine, priced at $20.50. It's loaded with delicious Sriracha Chicken, TMBH Maple Bacon, a Sunny Egg, flavorful Cabbage Slaw, and a drizzle of Sriracha Glaze. The combination of sweet, savory, and spicy flavors in this sandwich is a real winner.
Then there's the Cubahno, also at $20.50, and it's another one I can't get enough of. This sandwich features Roasted Pork Belly, Provolone cheese, zesty Ginger Pickled Carrot, crisp Romaine, a Coriander and Onion Salad, and a Nuoc Cham Aioli for that extra kick of flavor. It's a perfect blend of textures and tastes that will leave you craving more! 🥪😄
The Lowe'f Shack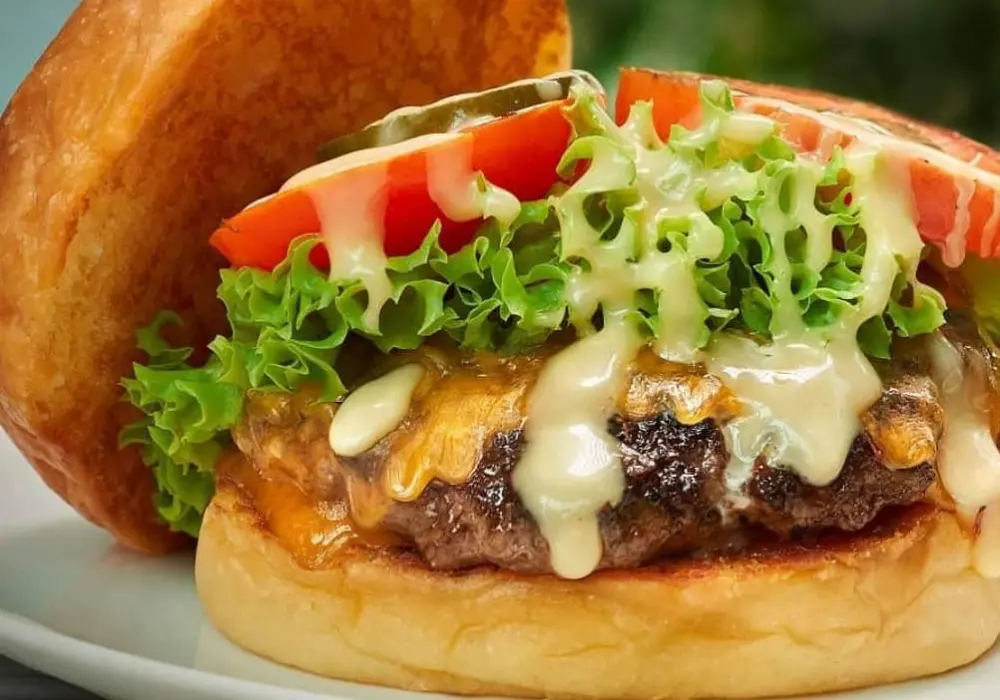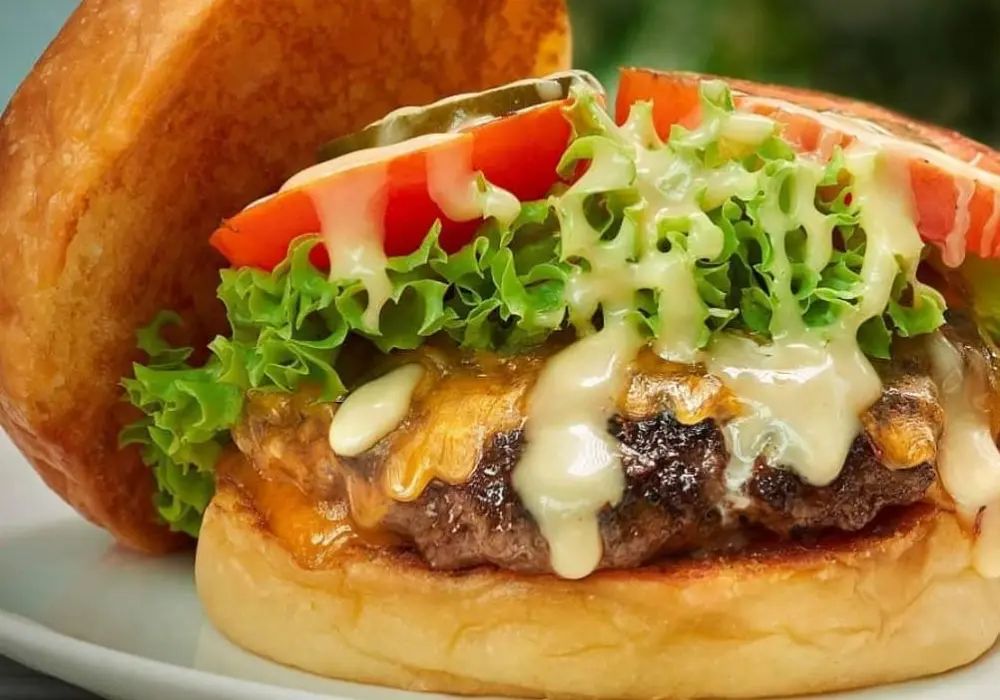 The Lowe'f Shack is my haven for artisanal sandwiches. With fresh, quality ingredients and expertly baked bread, every sandwich here was a work of art. It's a place where I can indulge in a gourmet sandwich experience that never disappoints.
Google ratings: 4.6
Location: 1230 Upper Thomson Rd, Springleaf Nature Park, Singapore 787129
Signature Sandwich
The Triple Grilled Cheese is a must-try, believe me! It's served on sourdough and loaded with cheddar, emmental, plus another cheese that changes with the season. The spiced caramelized onions add a special twist.
And the best part is you can make it even better with add-ons like Smoked Salmon, Bacon, Avo, or Jalapeno. These sandwiches are just awesome!
Now, the Avo Toastie is a real treat. It's on sourdough with emmental, arugula, tomato, and creamy avocado on top. The balsamic vinaigrette adds a tangy kick that makes every bite so good.
And just like the Triple Grilled Cheese, you can level up your Avo Toastie with add-ons like Smoked Salmon, Bacon, or Ham. These sandwiches are seriously tasty! 🥪😋
See Also: Best Ice Cream Spots In Singapore
46 Mittsu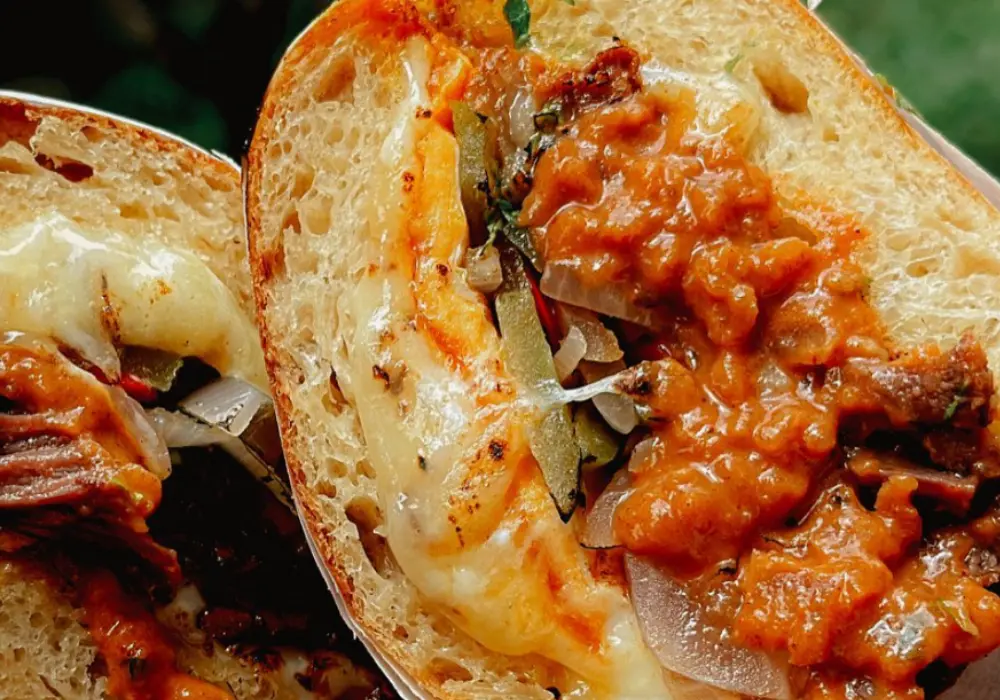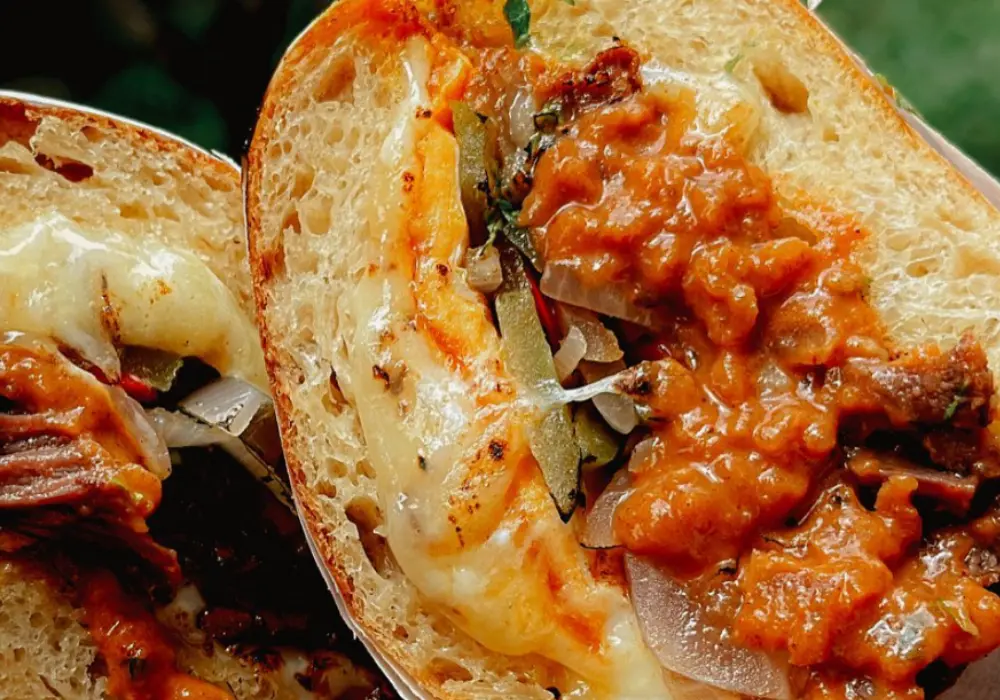 46 Mittsu is where I found a plethora of sandwich options that cater to various tastes. From classic choices to inventive combinations, there's something for everyone. It's a place I can visit with friends, knowing we'll all find something we love on the menu.
Google ratings: 4.6
Location: 2 Everton Park, #01-61, Singapore 081002
Signature Sandwich
Let me tell you about the God Feather from 46 Mittsu. It's a flavor explosion, featuring masala chicken, corn, and jalapeno slaw with a generous drizzle of tzatziki sauce, all crowned with a sunny-side-up egg. The combination of these ingredients is divine, and it's priced at $18.80.
And if you're craving a classic breakfast sandwich, the BEC is the way to go. That's Bacon, Egg, and Cheese, perfectly nestled together in a sandwich. It's simple, delicious, and costs $17.50. It's a real comfort food that hits the spot.
Knead to Eat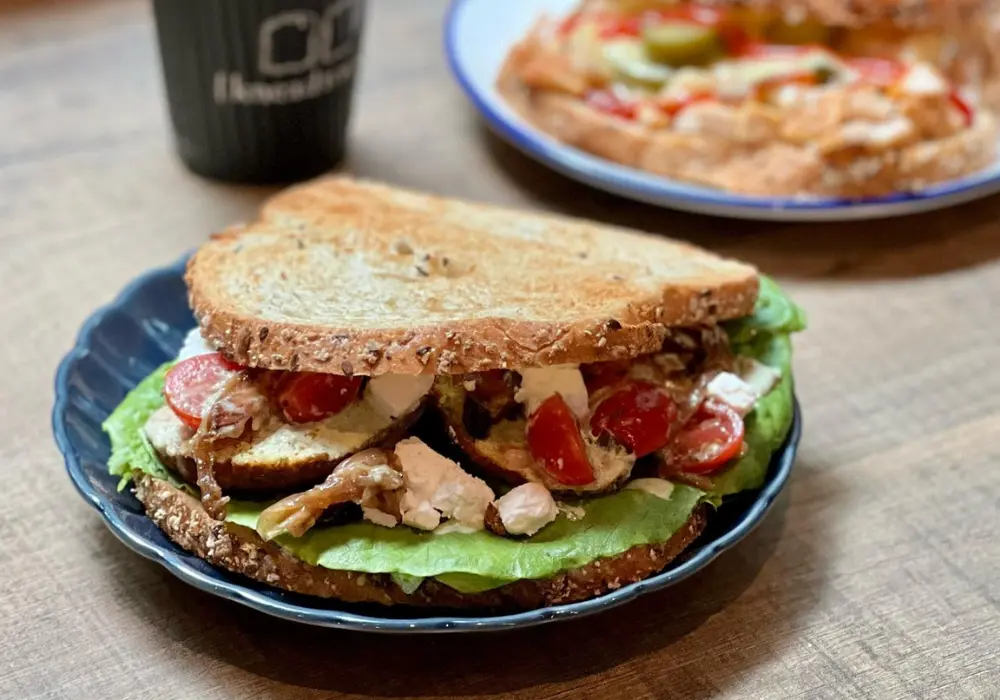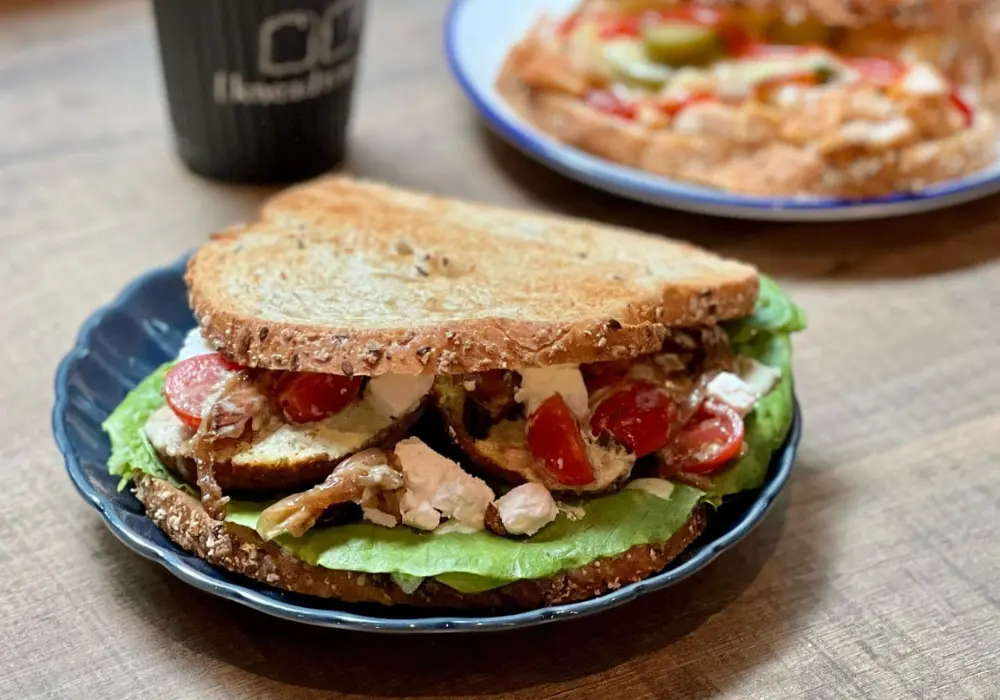 Knead to eat is a hidden gem where I discovered artisanal sandwiches that were a true labor of love. From the first bite, I could taste the dedication in crafting each sandwich. The diverse range of fillings and freshly baked bread made it a memorable visit for sandwich lovers like me.
Google ratings: 4.6
Location: 1 Changi Business Park Crescent, #01-22 Plaza 8, 486025
Signature Sandwich
Let me share my thoughts about the Wholesome Chicken Avo from Knead to Eat. It's really special because you get to enjoy Cajun-grilled chicken breast, sliced avocado, herbed cherry tomatoes, lettuce, and tasty tomato chutney, all for just $11.90.
You can pick your favorite bread, like multigrain, ciabatta, wrap, or sesame bagel. And if you want to take it up a notch, you can add extras like crispy bacon or gammon ham for an additional $2.50. This sandwich is my go-to choice, and I absolutely love the combination of flavors!
Now, the Falafully Yours is perfect for vegetarians. It features homemade falafel, herbed cherry tomatoes, crumbled feta, caramelized onions, refreshing mint yogurt, and a bit of spicy tomato chutney, all for $10.90.
You can also select your preferred bread and consider extras like crispy bacon or sliced avocado for $2.50. It's a fantastic option for those who enjoy a tasty veggie treat!
Paninoteca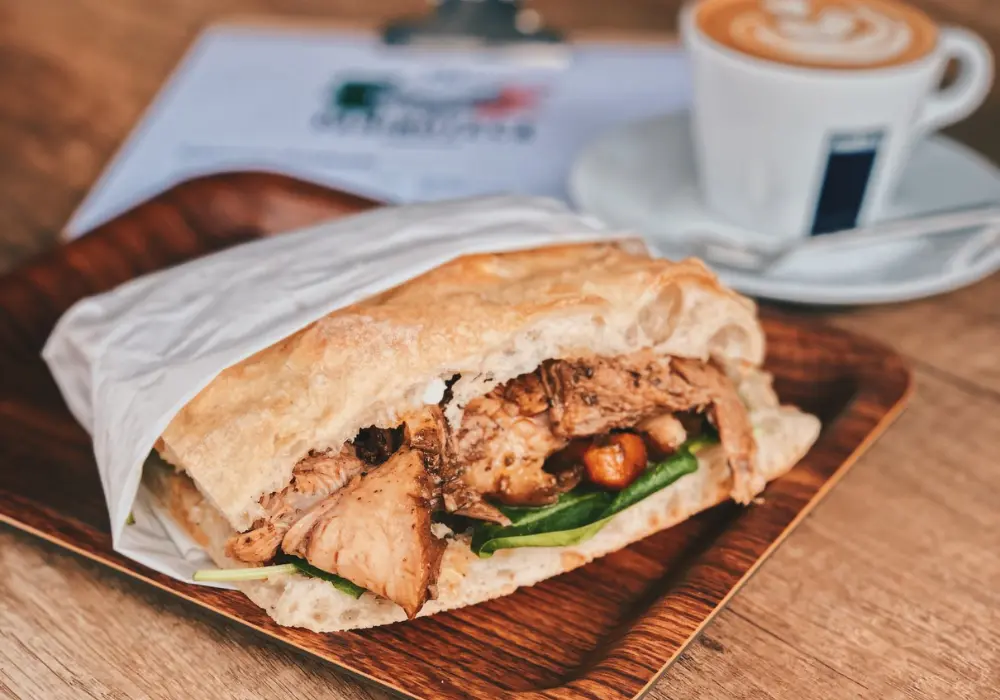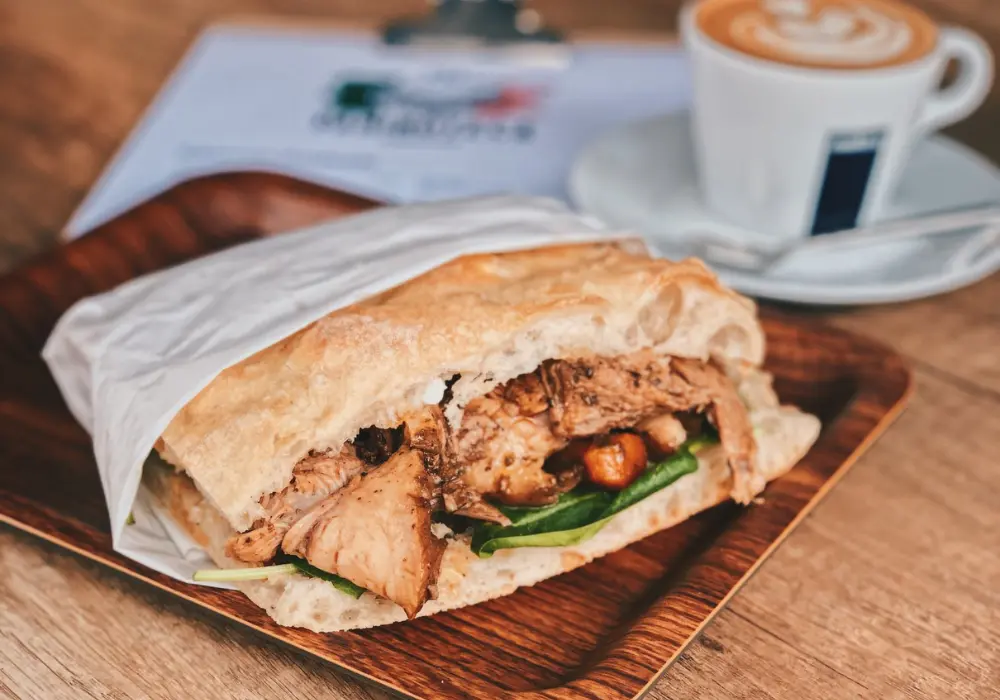 Paninoteca is where I had some of the most authentic Italian paninis outside of Italy. Their sandwiches were a slice of Italy in Singapore, with high-quality ingredients that transported my taste buds to the Mediterranean. It's the perfect place to enjoy a taste of Italy in a cozy setting.
Google ratings: 4.4
Location: 12 Marina View 01-04 Asia Square Tower, #2, 018961
Signature Sandwich
Let me share my experience with the Montanaro Sandwich from Paninoteca. It's a delightful creation with porcini cream, rocket salad, Roma tomato, speck, buffalo mozzarella, and a drizzle of rosemary oil. Priced at $22.95, this sandwich is a burst of flavors that blend perfectly.
Now, the Capricciosa Sandwich is another gem. It features artichoke cream, rocket salad, cherry tomato, artichoke, burratina, parmesan, and a drizzle of olive oil. It's priced at $23.95, and I must say, it offers a delicious blend of ingredients that make each bite a real treat.
Subway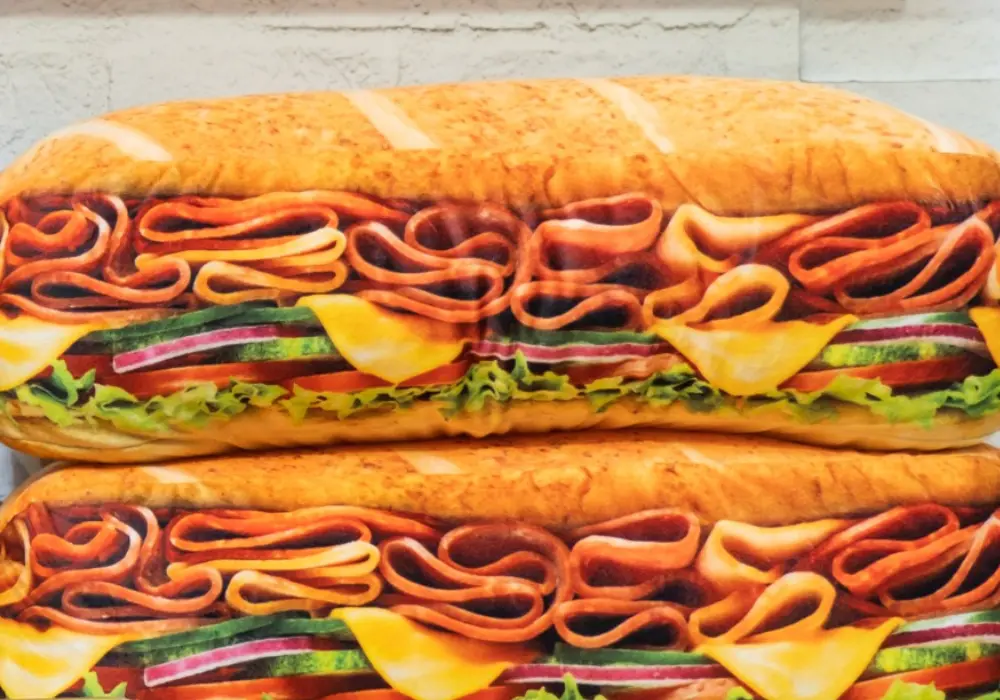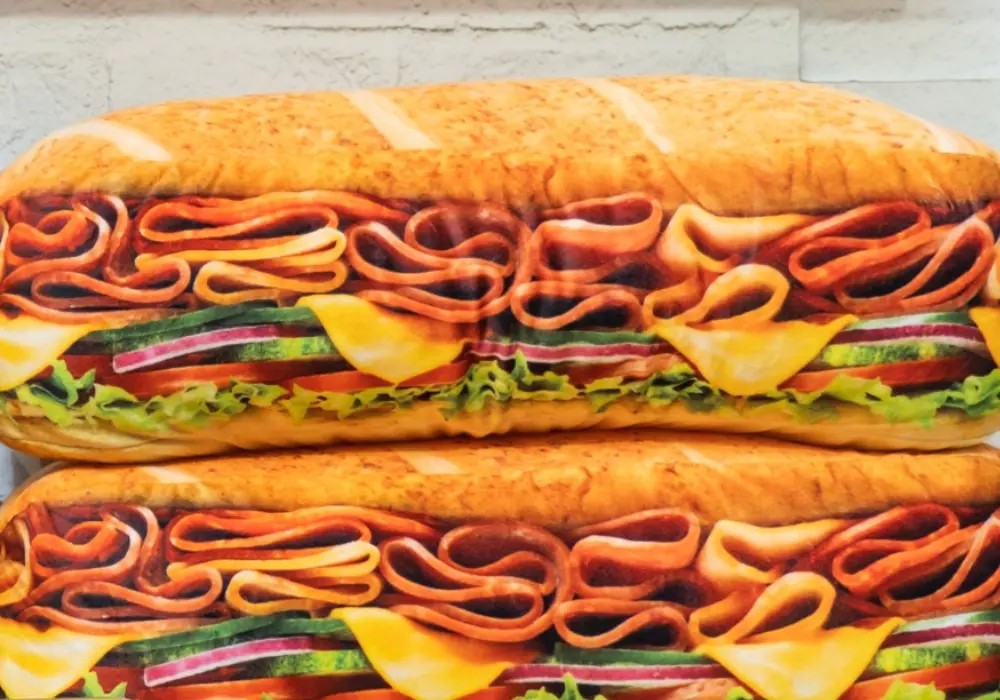 Subway is where I go when I'm craving a customizable, hearty sub. The build-your-own sandwich concept lets me choose my favorite fillings and sauces, creating a sandwich that's uniquely mine. It's a convenient and tasty choice for a quick, personalized meal.
Google ratings: 4.3
Location: 180 Kitchener Road, #B1-07, City Square Mall, 180 Kitchener Rd, #B1 – 07, Singapore 208539
Signature Sandwich
When I tried the Chicken Teriyaki at Subway, I was pleasantly surprised. The tender chicken pieces were lightly dressed with teriyaki sauce, and the whole sandwich was served hot.
I had the freedom to choose my favorite fresh vegetables and condiments to make it just right. They put it all together on freshly baked bread, and the combination was simply delightful.
Now, let me tell you about the Meatball Marinara Melt. Oh, it's a treat! They load it up with Italian-style meatballs drenched in their secret tomato marinara sauce, and yes, it's the founder's mom's secret recipe.
The sandwich is served hot, and I had the freedom to add my preferred fresh veggies and condiments. It's a taste of Italy that made me want to shout, "Mangia!" 🥖🍅😄
Sandwich Saigon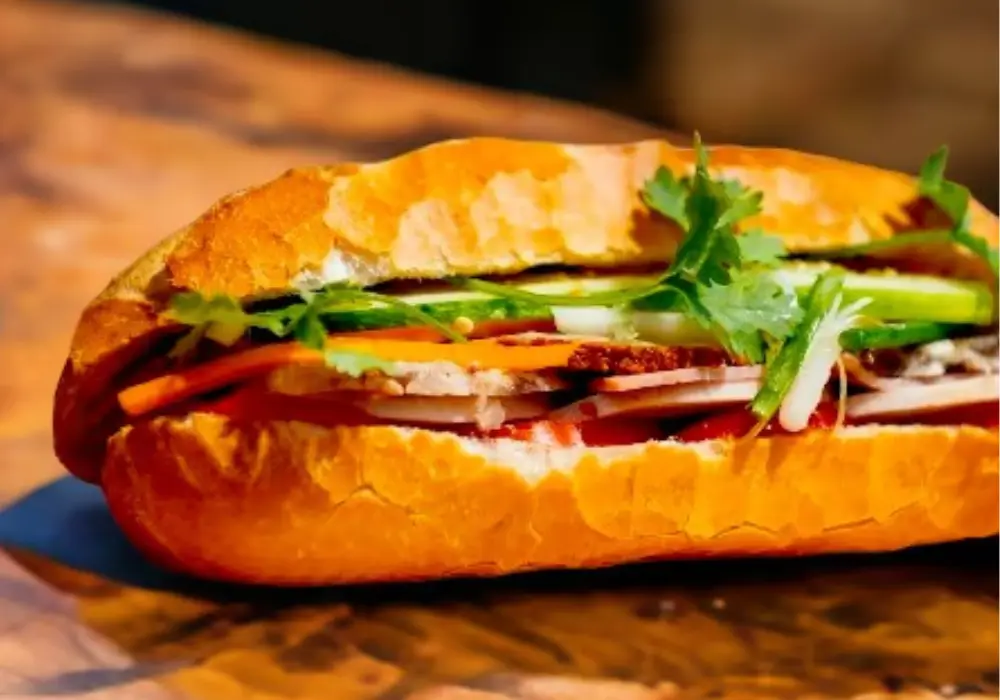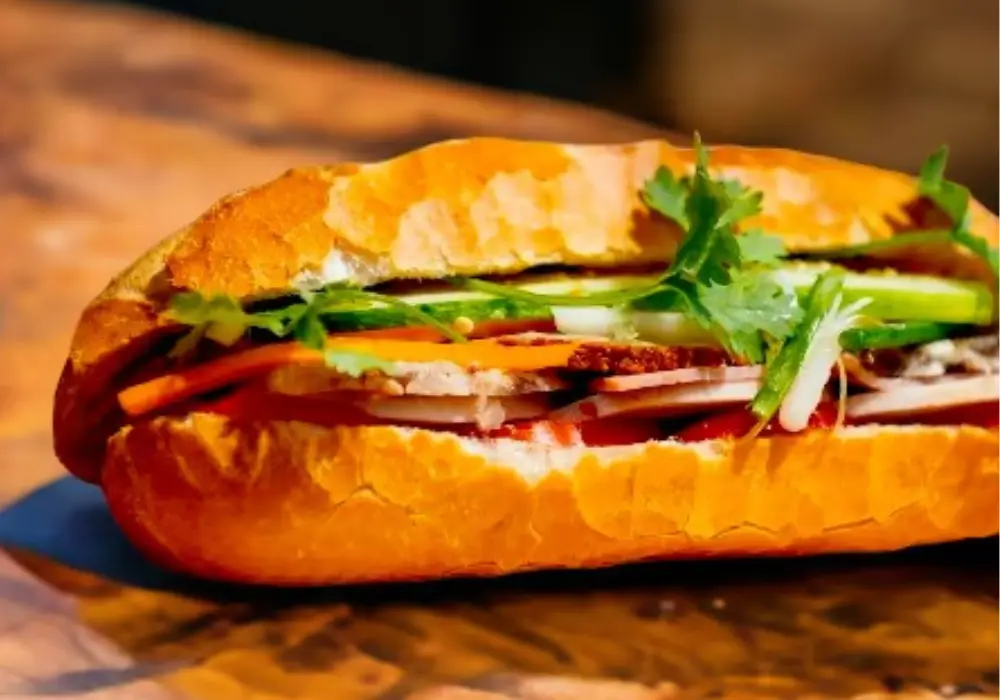 Sandwich Saigon is a delightful spot where I savored Vietnamese-inspired banh mi sandwiches. The combination of flavors and the crispy yet soft baguettes were simply unforgettable. It's a place that takes me on a journey through the vibrant streets of Saigon with every bite.
Google ratings: 4.3
Location: 93 E Coast Rd, Singapore 428792
Signature Sandwich
Let me tell you about the Veggie Sandwich from Sandwich Saigon. It's a great choice for just $9.00, and you'll enjoy a nice helping of lettuce, cucumber, and carrot. If you're feeling a bit extra, you can add a tasty egg omelette for $2.00 or throw in some cheese for $1.20.
The best part is, you can personalize it to your liking with special requests, like saying no to coriander, cucumber, or carrot pickles.
Now, onto the Beef Sandwich, also for $11.00. You've got the same options to add an egg omelette for $2.00 or some cheese for $1.20. And yes, you can customize it with special requests to make it your own. Whether you're into veggies or meat, these sandwiches are here to please your taste buds!
Korio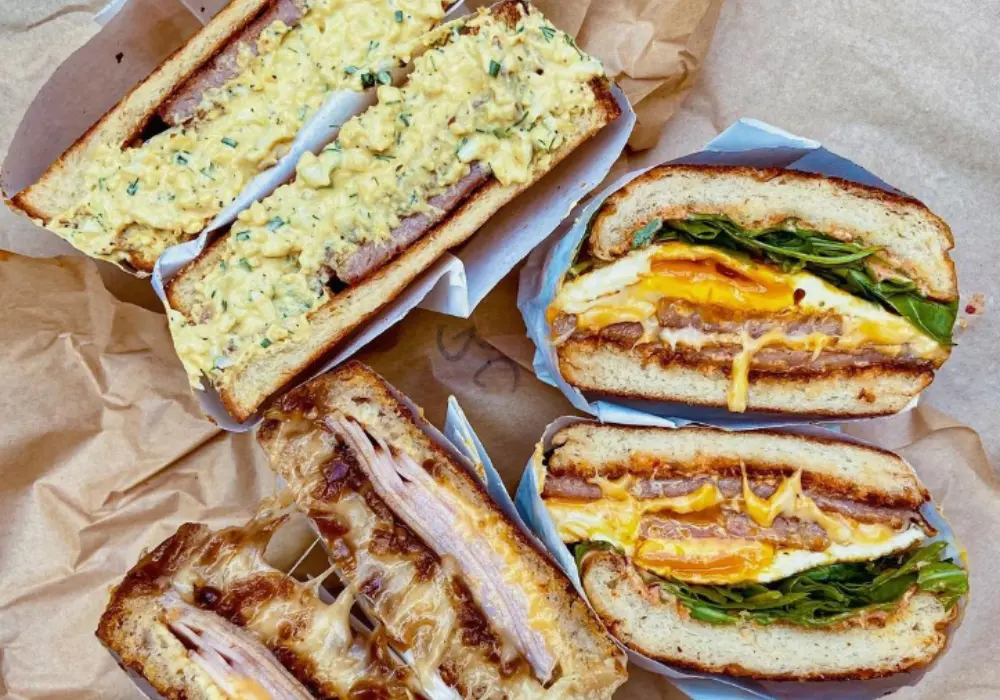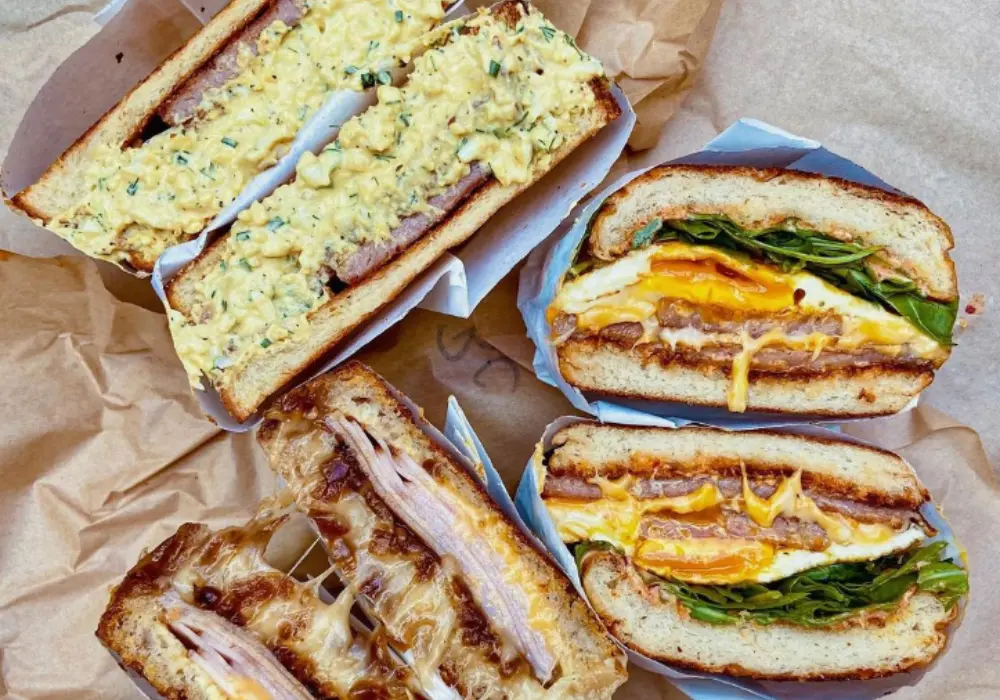 Korio is a deli that won my heart with its selection of gourmet sandwiches. I appreciated the attention to detail and the way they elevated traditional deli sandwiches to gourmet levels. If you're a fan of deli-style sandwiches with a gourmet twist, this is the spot to explore.
Google ratings: 4.1
Location: 135 Amoy St, #01-03, Singapore 049964
Signature Sandwich
Let me tell you about the Tuna Melt from Korio. It's a real treat, priced at S$17.00. This sandwich is loaded with delicious tuna salad, topped with cheddar, a fried egg, pickled chili, and juicy tomatoes, all sandwiched between wholesome whole-wheat sourdough.
And then there's the Caprese Grilled Cheese, which is a delightful option for just $16.00. It's all about the cheesy goodness with cheddar, mozzarella, and American cheese, along with marinated roma tomatoes, fresh basil, and sweet caramelized onions, all hugged by sourdough. These sandwiches are a taste sensation!
Surrey Hills Deli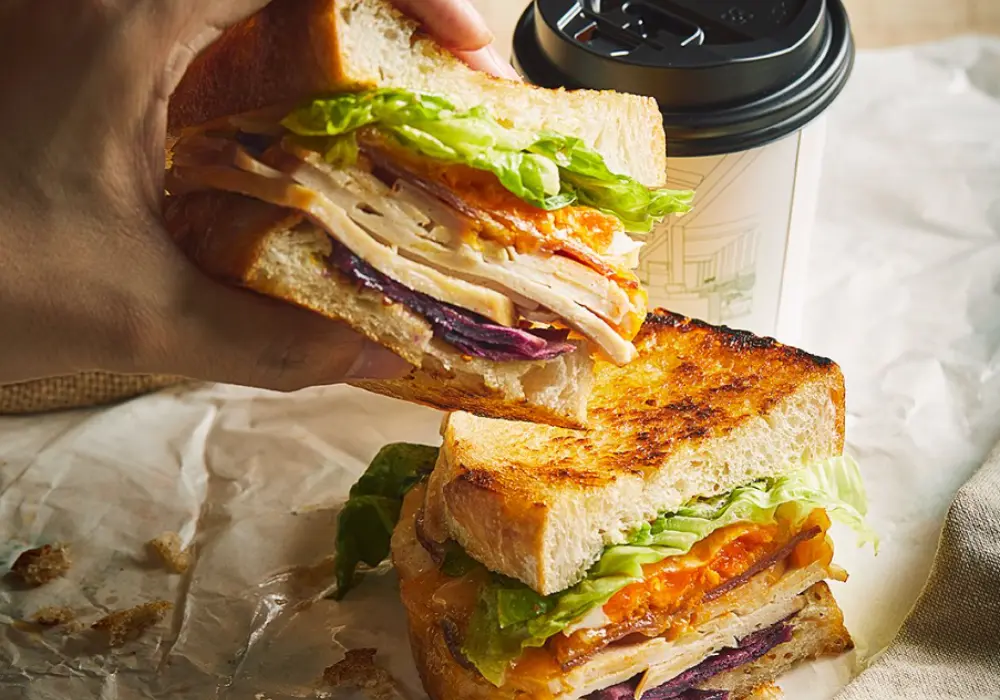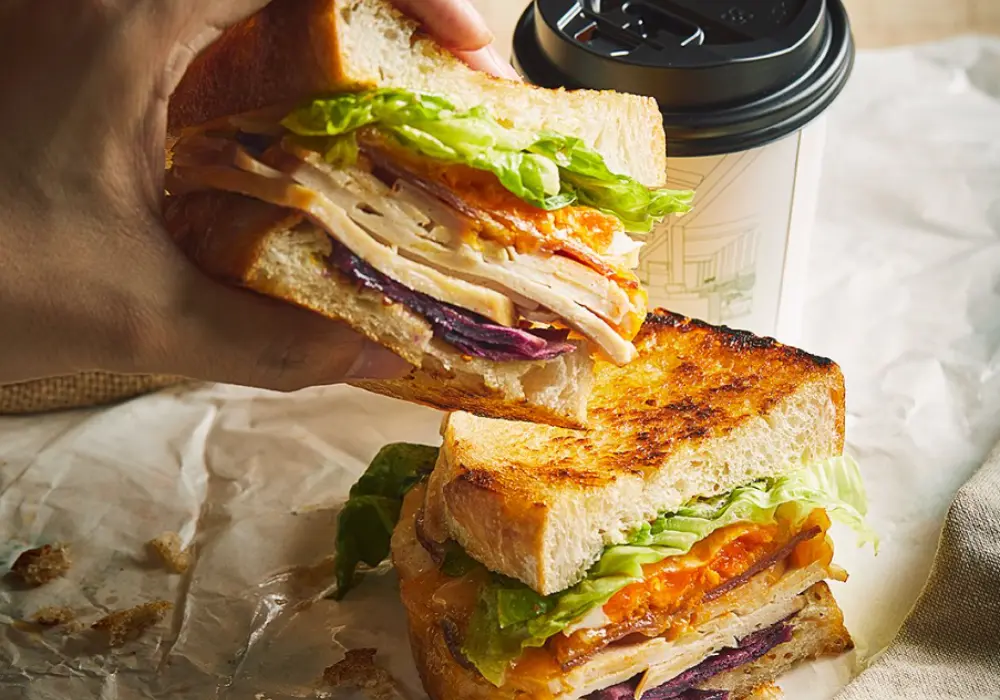 Surrey Hills Deli is my destination for hearty, deli-style sandwiches made with love. The generous portions of quality ingredients and the fresh bread made it a delightful discovery. It's a place that values tradition and flavor, making it a perfect choice for a classic deli sandwich.
Google ratings: 4.0
Location: 6 Battery Rd, #01-02, Singapore 049909
Signature Sandwich
I had the Hendurance at Surrey Hills Deli, and it was a real treat. It's packed with GG French poulet ham, Caesar dressing, cheddar cheese, shaved Parmigiano, roasted sweet potato, romaine lettuce, crispy bacon, a fried egg, all brought together with a delicious mustard butter on white sourdough. Each bite was a flavorful explosion, and I couldn't get enough.
Then there's the Truffle Up, a popular choice for truffle lovers. With truffle ham, black truffle mayo, triple cheese béchamel, pommery mustard, caramelized onion, and sourdough, it's a rich and savory delight that's hard to resist. These sandwiches from Surrey Hills Deli are a must-try for anyone looking for a satisfying meal. 🥪🍳🧀🥓
Final Thoughts
It's time to wrap things up, my fellow sandwich aficionados! Singapore's sandwich scene is a haven of flavor, with options for every taste. Whether you're in the mood for a classic BLT, a hearty vegetarian stack, or a mouthwatering panini, you'll find something delicious among the best sandwich places in Singapore.
So, go ahead, treat yourself to a scrumptious sandwich at one of these fantastic eateries and make your meal a delightful one. Enjoy your sandwich adventure! 🥪🍔🍕