The Best Pies in Singapore – Pie Bliss
Hey pie lovers! If you've got a sweet tooth or just a hankering for some delicious pies, you're in for a treat. Join me on a scrumptious journey as we uncover the best places in Singapore to indulge in heavenly pies that'll make your taste buds dance with joy.
Get ready to take a tasty trip with me! Explore the best pies in Singapore, where every bite is a slice of perfection. From savory delights to sweet sensations, we're diving into the world of the best pies that Singapore has to offer.
Top 8 Pie Spots in Singapore
Craving a slice of pie paradise? Look no further! We've scoured the pie scene in Singapore to bring you 8 incredible pie havens that are ready to make your dessert dreams come true. Let's dive into these delightful pie spots and unravel the stories behind each one.
Harry's Pies
Lloyds Whiskey Balls & Pumpkin Pie
KobePi
The Shepherd's Pie
Elijah Pies
Chicken Pie Kitchen
Windowsill Pies
Cottage Pies Café
Ready to satisfy those pie cravings? Let's unravel the delicious tales behind these top-notch pie places.
Harry's Pies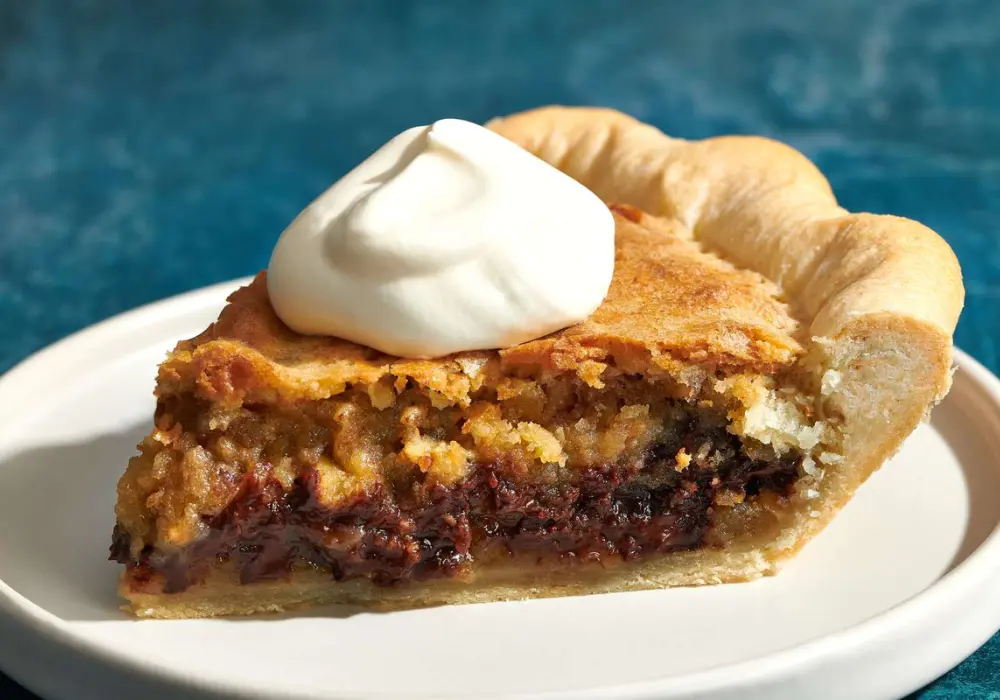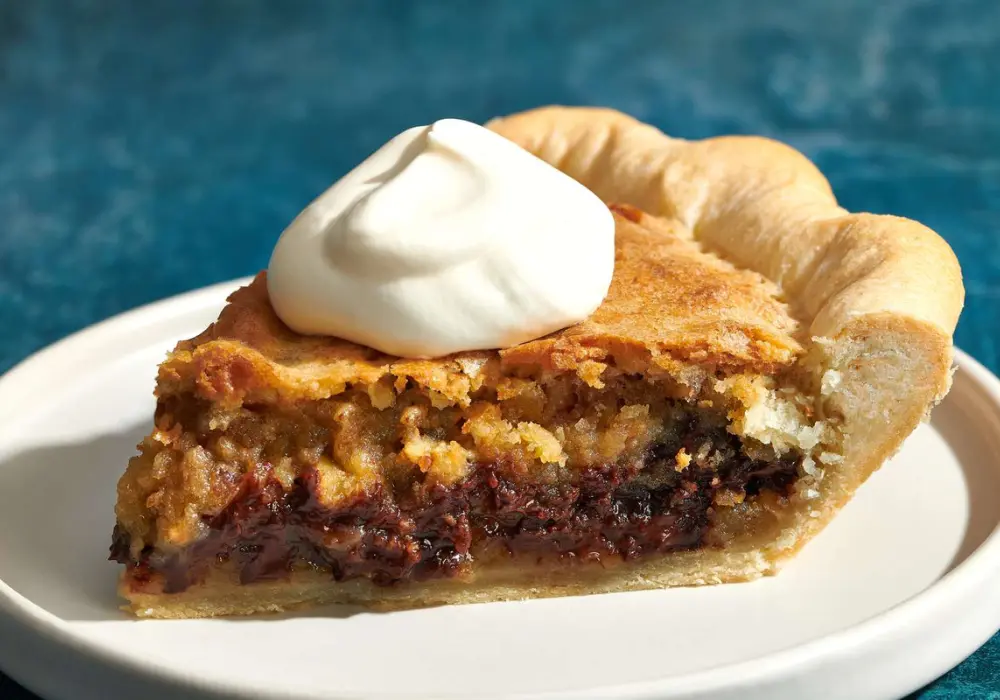 Guess what? I found Harry's Pies on Amoy Street, and it's like discovering a box full of yummy savory treasures. The stall has that casual street food feel, and the pies smell amazing, especially the ones with the golden crust. It felt like I got really lucky with this street food find! 🥟🌆🎉
Signature Pie
I tried Harry's Shepherd's Pie, and oh boy, it's like a warm hug for your taste buds! There's minced beef or chicken mixed with mushrooms, carrots, and onions, all snug under a cozy layer of mashed potatoes. It's just $9.00, and the tray size is perfect for a hearty meal at 14 x 11 x 3.5 cm.
Now, let me tell you about Harry's Pot Pie – it's a chunky chicken feast! There are mushrooms, sausages, carrots, and even quail eggs, all hiding under a crispy puff pastry hat. The flavors are amazing, and it's just $9.00. The tray is a neat 14 x 11 x 3.5 cm, making it a tasty and satisfying treat. Trust me; you'll want more. 🥧🍲💖
Google ratings: 5.0
Location: 7 Maxwell Rd, #02-120, Singapore 069111
Lloyds Whiskey Balls & Pumpkin Pie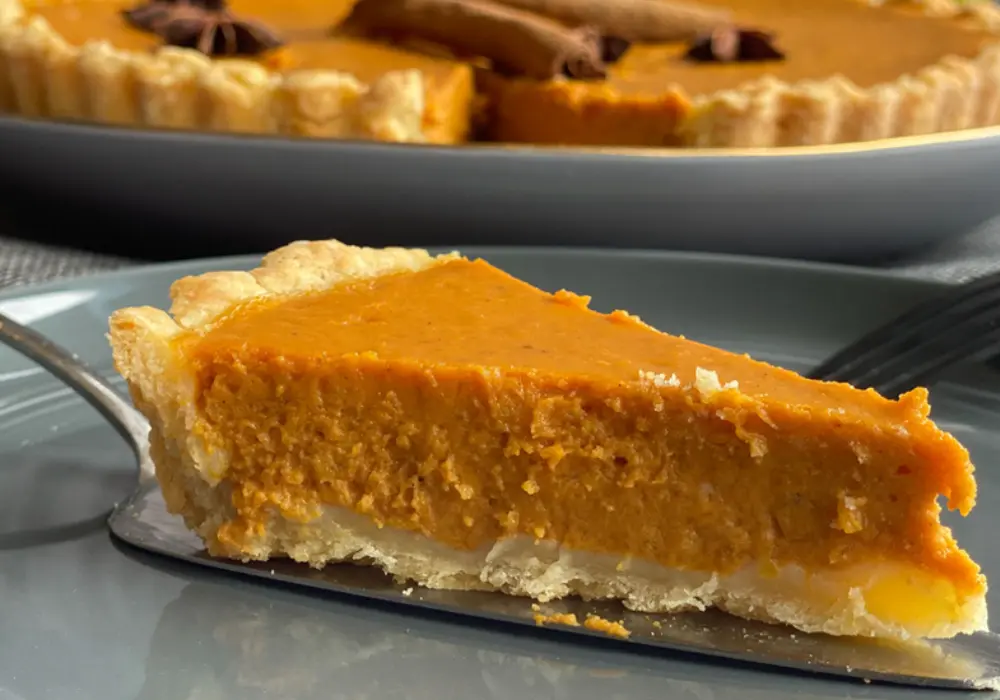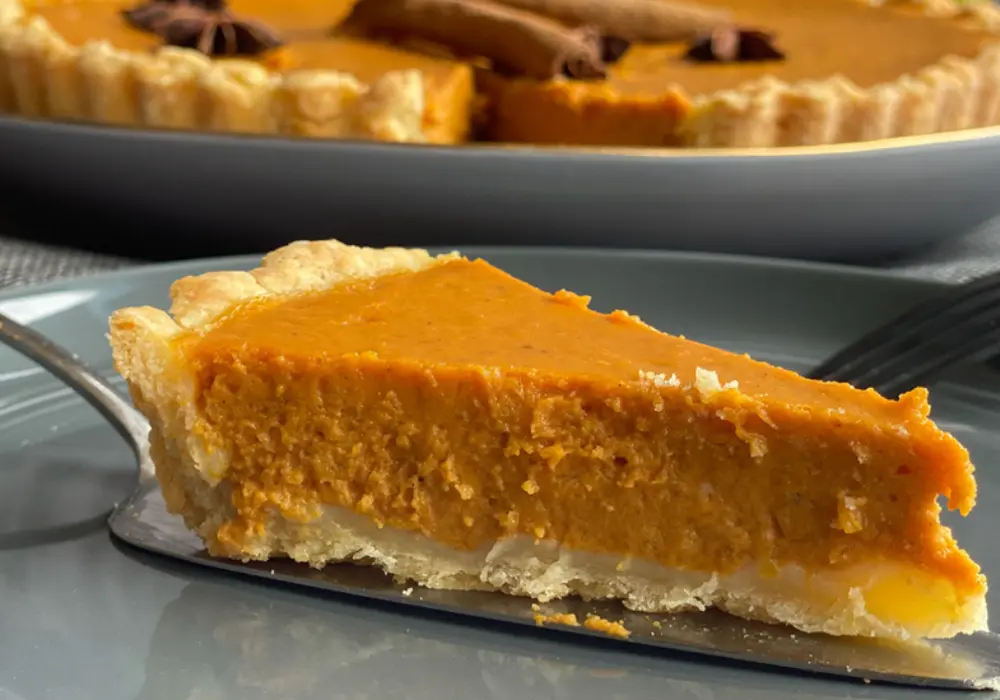 Think of a spot where desserts are more than just tasty treats; they're like adventures. That's exactly what Lloyd's Whiskey Balls & Pumpkin Pie is all about.
The desserts with a hint of whiskey take your taste buds on a flavorful journey, and the pumpkin pie? It's like having a piece of autumn in every delicious bite. This place is a haven for dessert lovers, no doubt. 🥧🍂🍰
Signature Pie
Let me tell you about the Good Ole' Pumpkin Pie from Lloyd's – it's like a cozy autumn hug in a pie. Imagine the rich taste of pumpkin, perfectly spiced, and nestled in a flaky crust. At $60.00, it's not just a pie; it's a sweet symphony of fall flavors.
Johnny Cash's Pineapple Pie:
Now, Johnny Cash's Pineapple Pie is a total game-changer. It's like a tropical party in your mouth! Chunks of pineapple goodness tucked into a pie crust that's pure perfection. At $65.00, it's a bit of an indulgence, but oh, the taste is worth every penny. Trust me; you'll be singing praises after every bite! 🥧🍍🎶
Google ratings: 5.0
Location: 160 Robinson Rd, #14-04 Singapore Business Federation Center, Singapore 068914
KobePi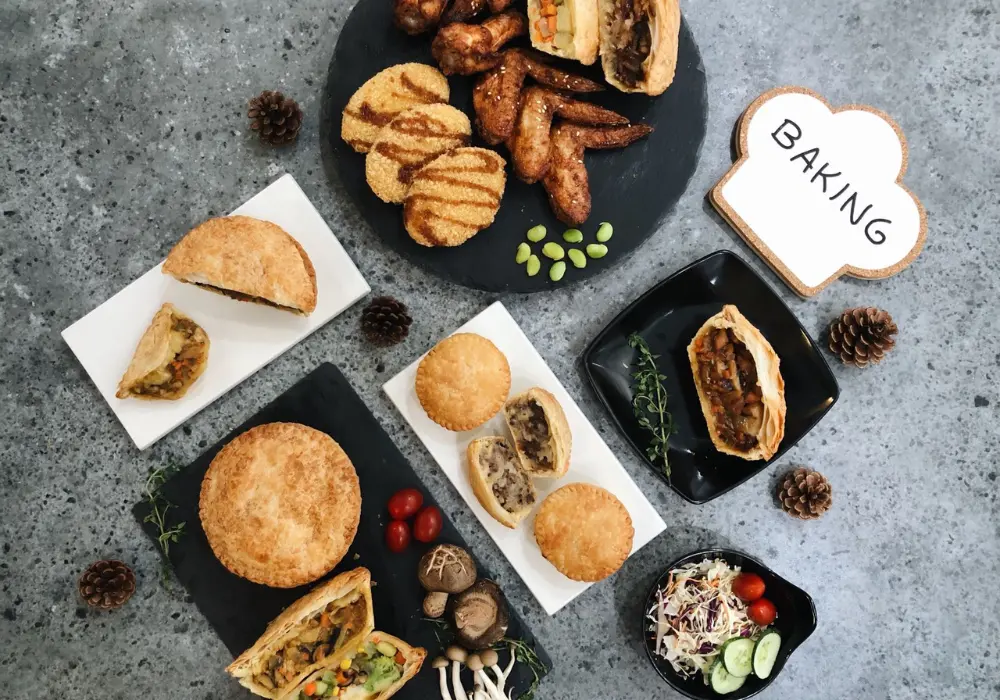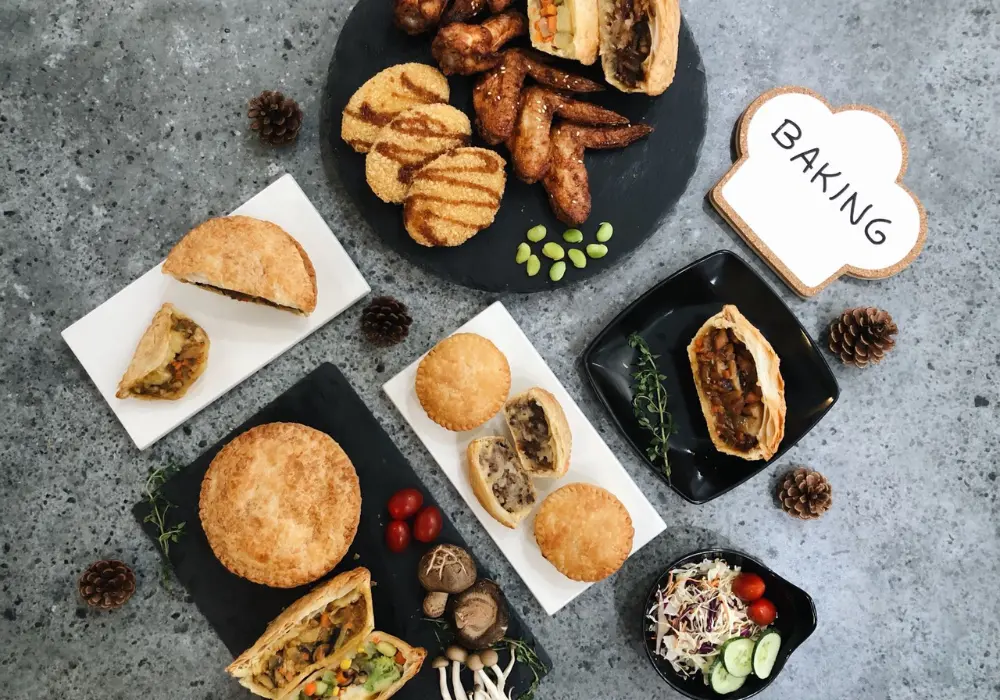 KobePi isn't just a regular pizza place; it's like a special spot for people who love pies. They do serve pizza, but what really steals the show are their creative pie inventions.
The crust is just right, not too crispy or too soft, and the toppings create a tasty blend of flavors. It's the sort of place where you find out that pies can be a whole exciting journey in food. 🍕🥧🎉
Signature Pie
So, I tried KobePi's Teriyaki Chicken Pie, and it's a burst of flavors! The chicken is grilled just right, and they top it off with their special homemade teriyaki sauce.
You've got caramelized onions, sautéed carrots, and Shiitake mushrooms all snuggled up in a yummy crust. It's only $9.80, and let me tell you, each bite feels like a trip to teriyaki paradise.
Now, I've got to tell you about KobePi's Japanese Curry Beef Pie – it's comfort food at its best. Premium ground beef slow-cooked with carrots, onions, and Shiitake mushrooms, all bathing in a hot Japanese curry sauce.
Priced at $9.80, it's like a cozy flavor journey in a tray-sized package. Your taste buds will definitely high-five you for this one! 🥧🍛👌
Google ratings: 4.8
Location: 8 Tanah Merah Kechil Link, #01-49 Urban Vista Condo, Next to Tanah Merah MRT, 465420
The Shepherd's Pie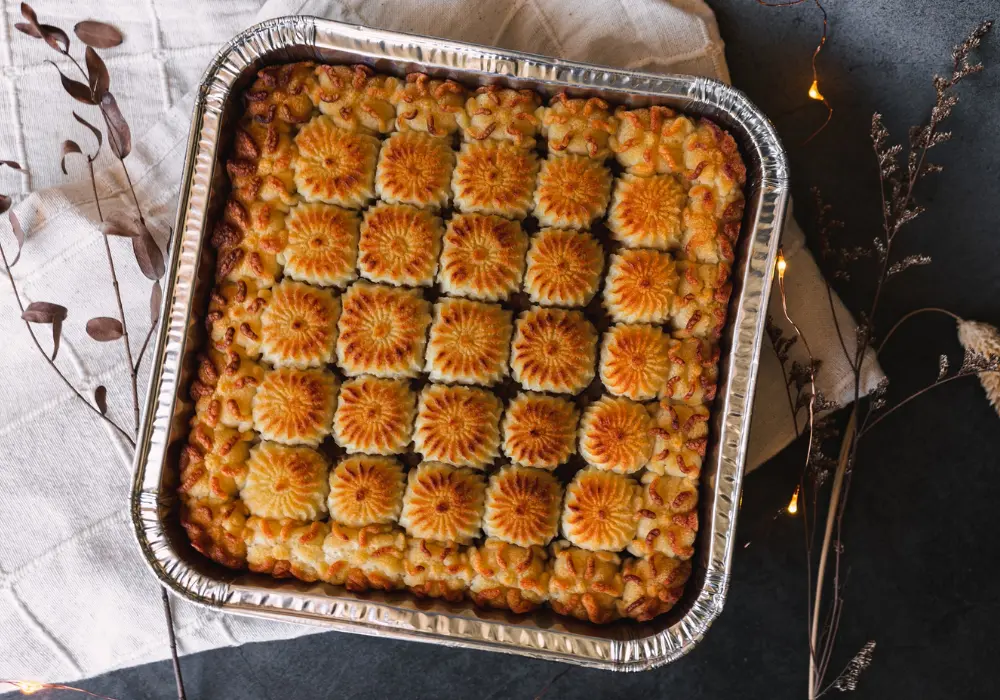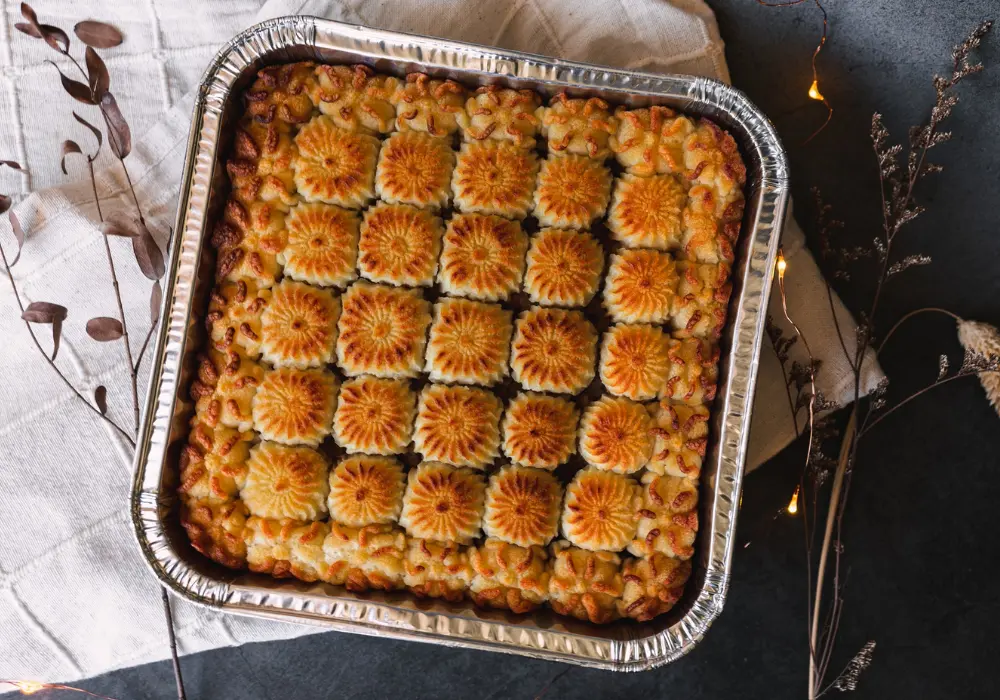 This place is like the king of shepherd's pies, and they've been doing it since 2007. The pies they make are super comforting and halal-certified, like a cozy hug on a plate. Every bite reminds you why they've been everyone's go-to for pies all these years. 🥧👑💖
Signature Pie
I recently tried The Shepherd's Pie's Baked Beef Classic – a hearty taste of England with ground beef, onions, and carrots, all under a creamy mashed potato topping. It's pure comfort, perfect for any weather or occasion, priced at $35.90.
Now, let me share The Shepherd's Pie's Baked Chicken Classic – a deep-dish delight combining ground chicken, hearty veggies, and creamy mashed potatoes. Ideal for serious days, it's a winning combo at $35.90, sure to add joy to your day. 🥧🍗💼
Google ratings: 4.7
Location: Blk 3015 Bedok North St 5 #06-05 (Passenger, Lift, Lobby 2, 486350
See Also: Best Dessert Cafés in Singapore
Elijah Pies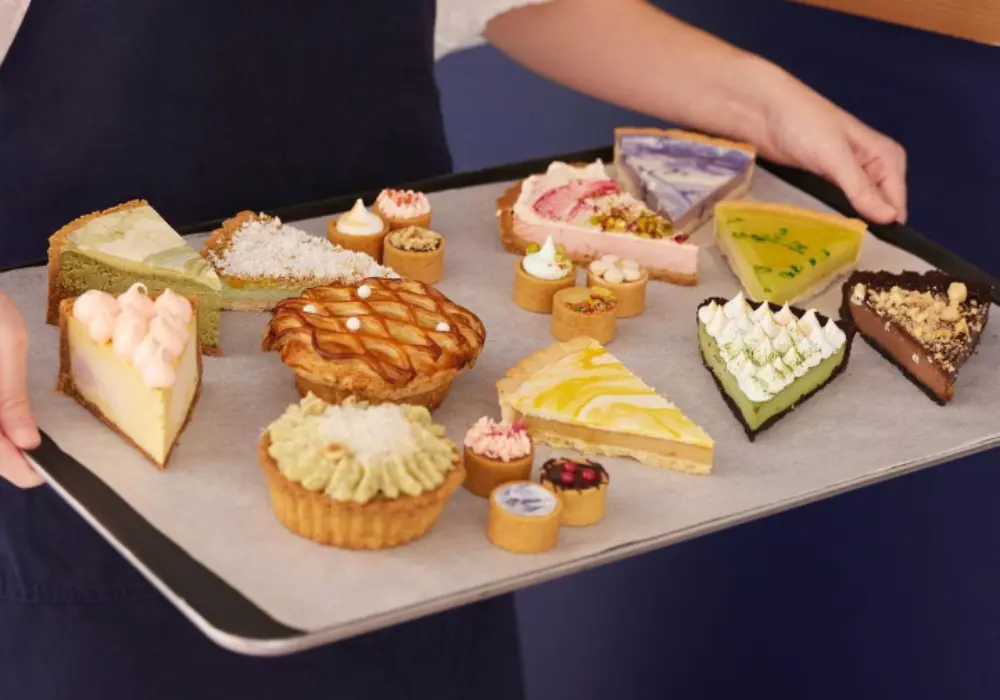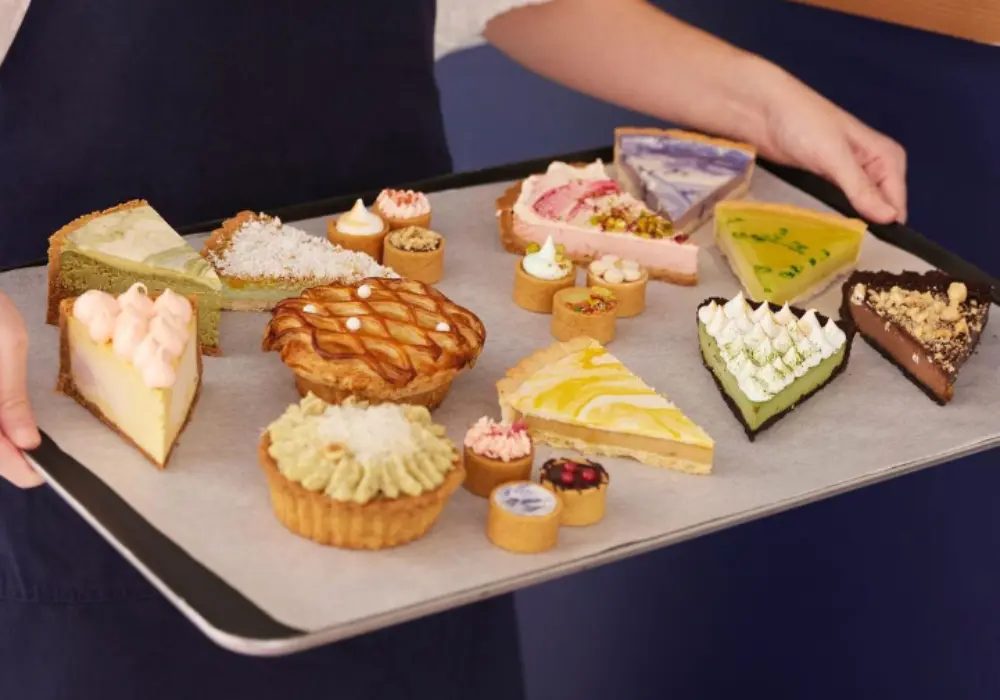 Elijah Pies at King George's feels like walking into a warm bakery that really knows how to make incredible pies. The smell of pies just out of the oven wraps around you as soon as you step inside.
Whether you're into the classic apple pie or want to try something special for the season, this bakery is like a paradise for people who love sweet treats and perfectly flaky pies. 🥧🍎✨
Signature Pie
Guess what I had? Elijah Pies' Nutella Pie – it's like a dream! Dark chocolate and roasted hazelnuts in a 9-inch delight that serves 8. Warning: it's got eggs, dairy, and nuts, but trust me, at $49.00, it's totally worth it.
Now, let me tell you about the Speculoos Hōjicha Pie from Elijah Pies – it's a chilled sensation! Caramelized cookie butter and roasted green tea in a 9-inch treat for 8.
Just a heads up, it's got eggs, dairy, and a hint of nuts. Priced at $56.00, and it's the kind of dessert magic you'll want to experience. 🥧🍫🌰
Google ratings: 4.5
Location: 803 King George's Ave, #02-216, Singapore 200803
Chicken Pie Kitchen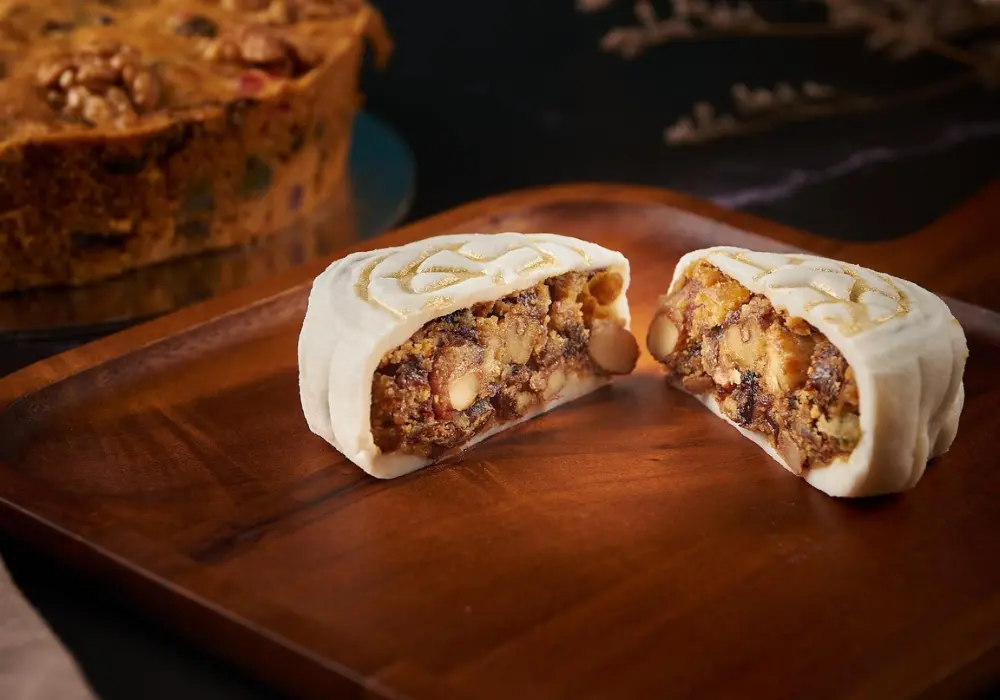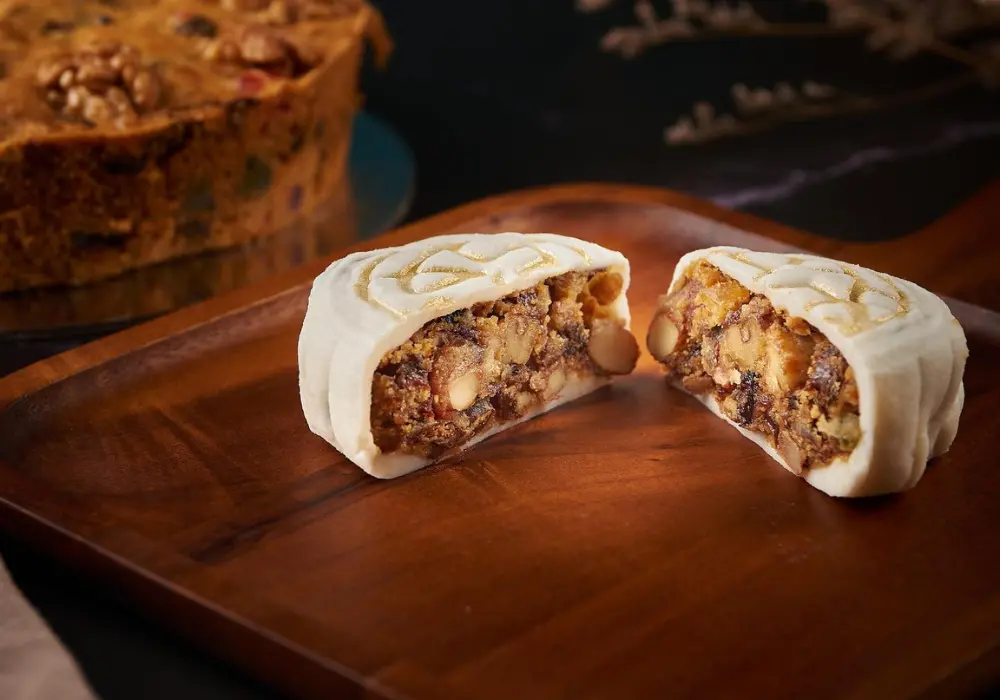 The Chicken Pie Kitchen is like a special place that used to be Don's Pie & Cake, and the change is like magic. It's not only about chicken pies there; it's like a whole journey of flavors.
The crust of the pie is so crispy, and the fillings are delicious. This place is like the best comfort food, but with an extra touch of something amazing. 🥧✨🍗
Signature Pie
Let me tell you about Chicken Pie Kitchen's Chicken Pie – it's Chef Don Lim's original recipe since 1983! Perfect for one person, it's a block of pure comfort on Ronnor Dio. Trust me; it's a personal feast that hits the spot at 6.8.
Now, for a cheesy delight, Chicken Pie Kitchen's Golden Cheese Pie is a game-changer. It's cheesy, stretchy, and flaky, sitting on top of their signature chicken pie filling. Consider today your "cheat-day" because this sinful goodness is a personal delight at 8.8. Enjoy the indulgence! 🧀🥧✨
Google ratings: 4.4
Location: 39 Tyrwhitt Rd, Singapore 207538
Windowsill Pies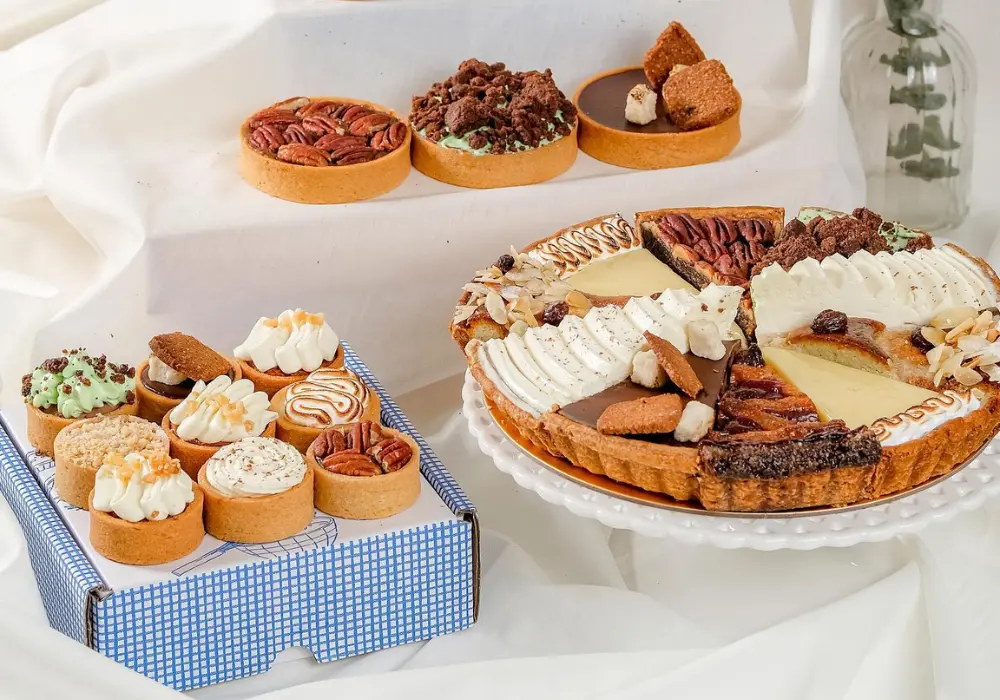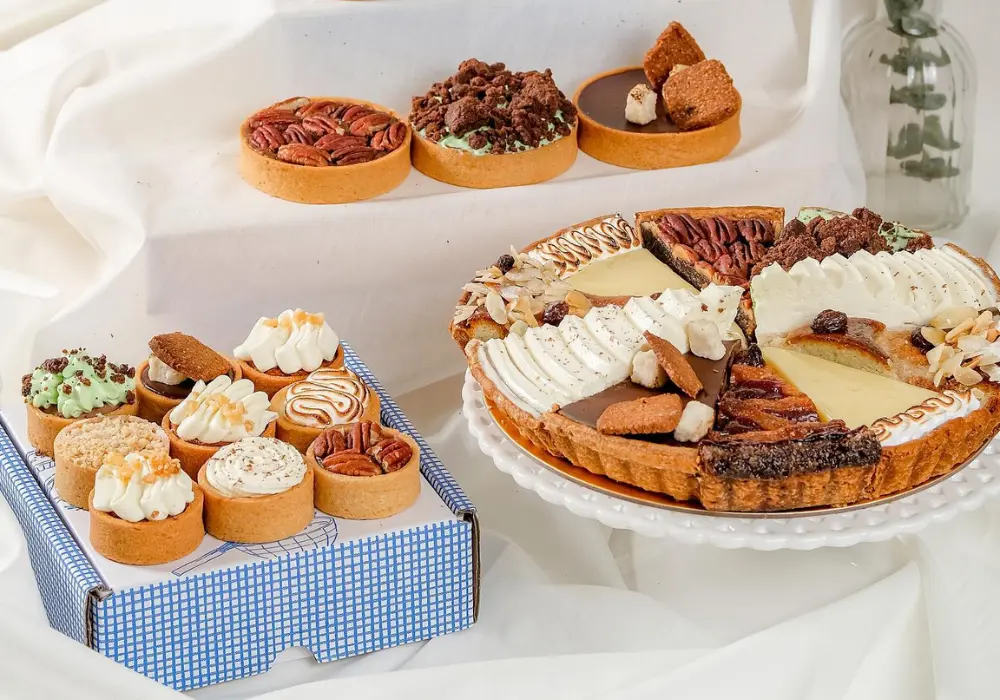 Windowsill Pies is like a magical place where pies are turned into art. Every slice is like looking at a beautiful masterpiece. I can't figure out what's more amazing – the fun and charming decorations or the delicious variety of pies.
They have both classic flavors and creative combinations that make eating pie feel like a really fun and tasty adventure. 🥧🎨😋
Signature Pie
Banana Almond & Cognac Pie:
Let's talk about the Banana Almond & Cognac Pie from Windowsill Pies – it's a flavor adventure! Packed with banana, almond goodness, and a touch of cognac, this pie is a real treat. At $63.00, it's a delightful indulgence that brings a unique twist to your dessert experience.
Now, if you're into timeless classics, Windowsill Pies' Classic Pecan Pie is the way to go. It's a crunchy, nutty delight that's hard to resist. Priced at $65.00, it's a bit of luxury in a pie form, and each bite is like a taste of pure comfort. 🥧🍌🌰
Google ratings: 4.3
Location: Multiple locations including: 1 Kim Seng Promenade, B1-K114 Great World, Singapore 237994
Cottage Pies Cafe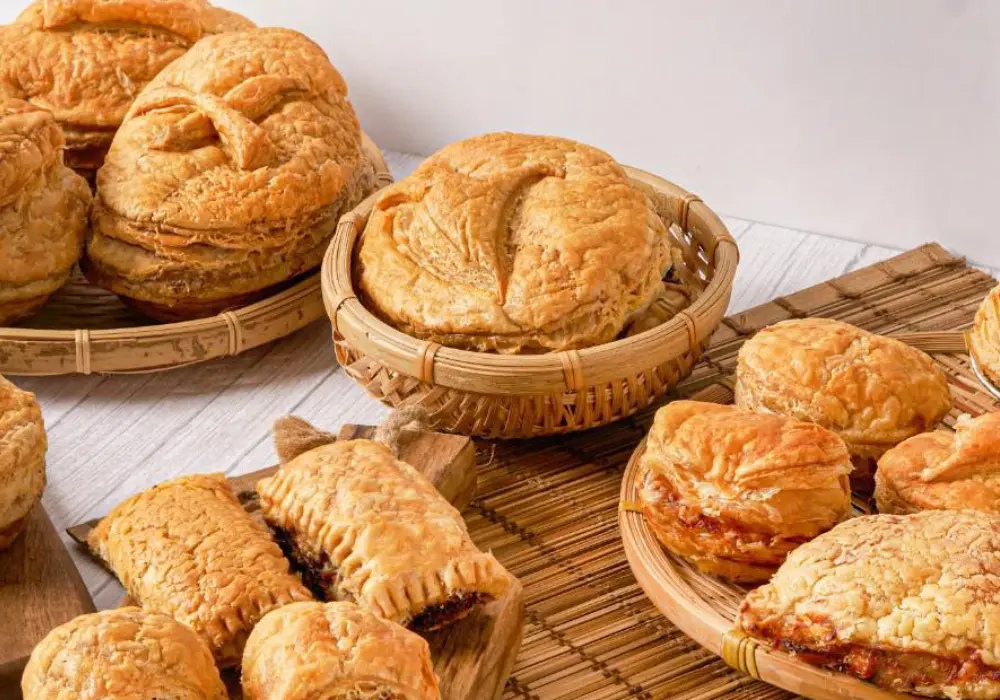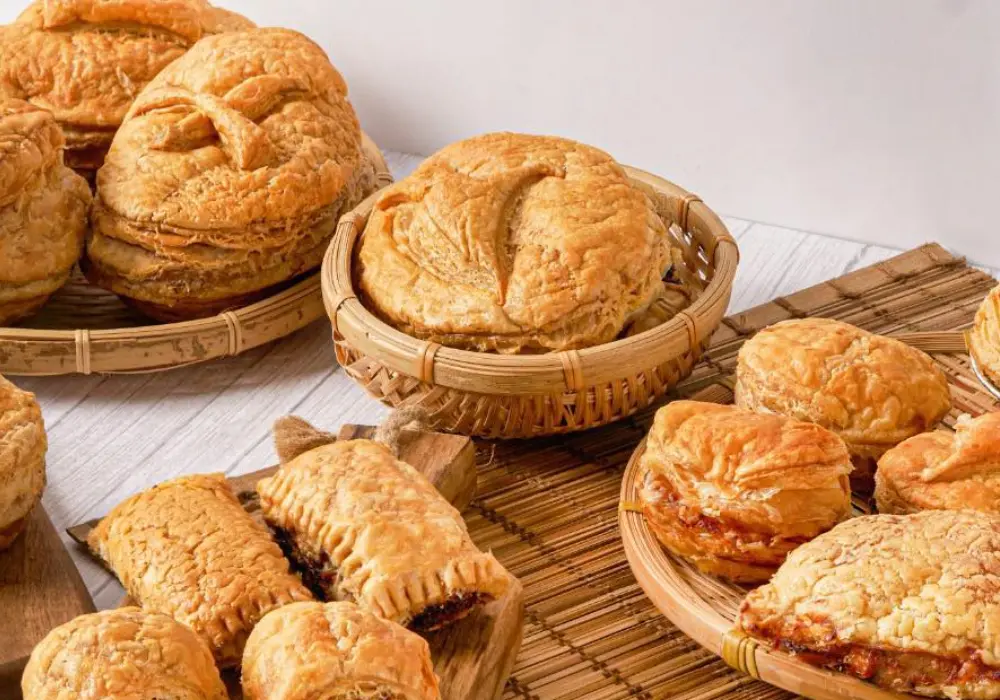 Cottage Pies Café is like the perfect place in your neighborhood when you really want a yummy pie. It's not just about the pies there; it's about everything. Imagine sitting in a cozy café, enjoying a hot drink with a delicious pie.
It's the kind of place that makes you feel as comfy and happy as when you hug your favorite dessert. 🥧☕️✨
Signature Pie
Guess what I found at Cottage Pies Cafe? The Chicken Mushroom Pie is a delight! Imagine chunky chicken, mixed veggies, potatoes, and button mushrooms all swimming in a creamy sauce. At just $3.20, it's a steal for a savory treat.
Now, let me tell you about the Black Pepper Steak Pie from Cottage Pies Cafe – it's a meal-sized wonder! Picture this: chunky beef pieces in a flavorful black pepper sauce, all snug inside a pie. At $6.90, it's a hearty choice for those who love a bit of spice in their pie game. 🥧🍗💥
Google ratings: 4.1
Location: 99 Elias Terrace, Singapore 519822
Final Thoughts
The best pies in Singapore are calling your name, offering a delectable range of flavors from classic apple to indulgent pecan.
Whether you're a pie connoisseur or just looking for a sweet escape, these spots have got you covered. Treat yourself to a heavenly pie experience at one of these fantastic bakeries and savor every bite! 🥧🎉