The Best Brunch Spots in Singapore
Brunch in Singapore? Oh, you're in for a delightful experience! Whether you're a local looking for new spots or a traveler eager to taste Singapore's culinary delights, there's something for everyone to enjoy in the world of Singaporean brunch.
From hearty eggs benedict to Instagram-worthy avocado toasts, I've got the inside scoop on the best brunch spots in Singapore. So, grab your fork and let's dive into the best brunch spots this city has to offer.
11 Top Brunch Spots In Singapore
Brunches Cafe
The Dempsey Project
Tolido's Espresso Nook
6 Letter Brunch
Basilico
Atlas Coffeehouse
PS.Cafe at One Fullerton
The Populus
Wild Honey Mandarin Gallery
Symmetry
Oriole Coffee + Bar
Brunches Café
I absolutely love the cozy vibes at Brunches Cafe. It's a little gem with a relaxed atmosphere. Their Lobster Bisque is to die for, and the friendly staff always make you feel right at home. It's indeed the best brunch in Singapore, offering a perfect blend of comfort and culinary delight. It's the ideal spot to savor a delightful meal and unwind.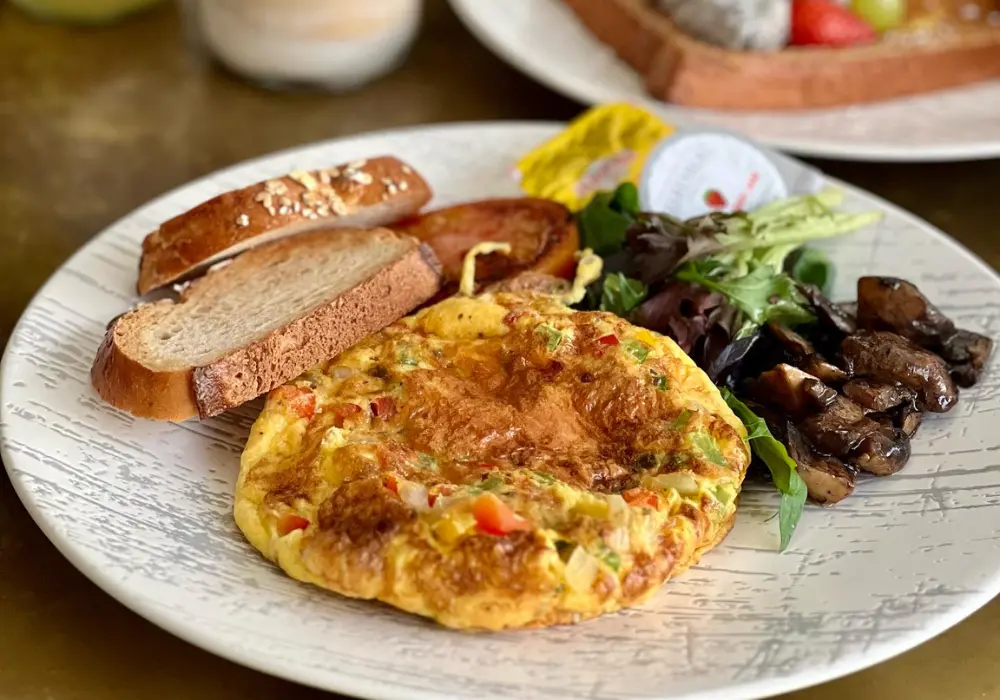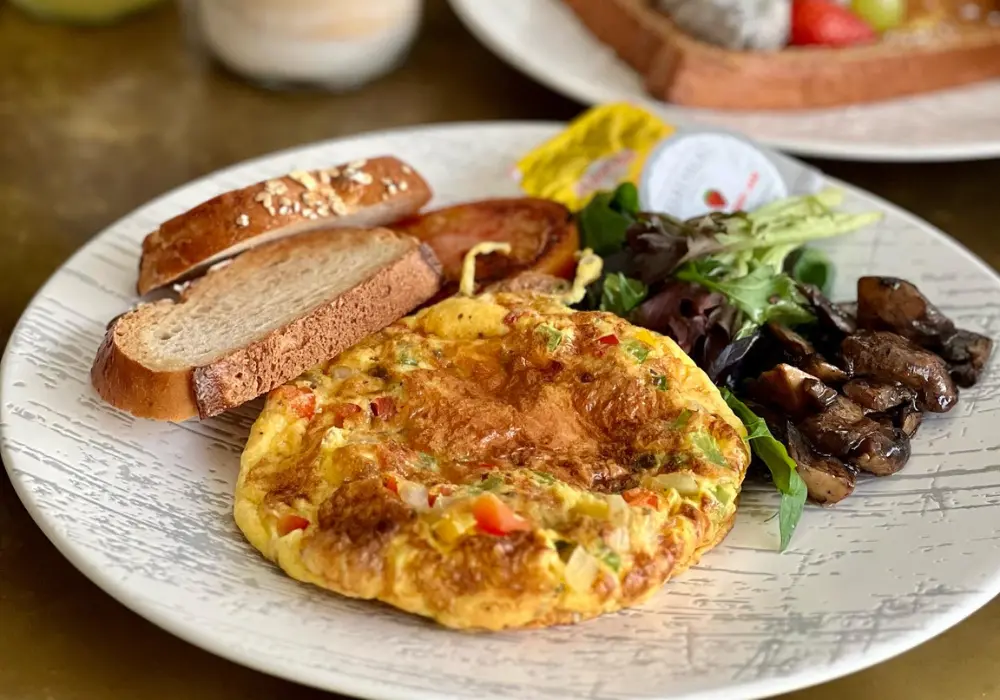 Google ratings: 4.6
Location: 96 Rangoon Rd, Singapore 218381
Lobster Bisque:
Oh, the Lobster Bisque at Brunches Cafe is a warm hug for your taste buds. It's thick and rich, and when you taste it, you know it's packed with lobster goodness.
The bits of shredded lobster tail on top make it extra special. At just $10.90, it's a steal for something this tasty.
King's Salad with Roasted Chicken:
The King's Salad is a healthy winner at Brunches Cafe. The romaine lettuce is super fresh, and when you mix it with that Caesar dressing, it's like a party in your mouth.
The dried cranberries, sunflower seeds, and other toppings add delightful crunch and sweetness. The poached egg and bacon bits are the cherry on top, making it a hearty, satisfying meal. It's definitely worth the $14.50.
The Dempsey Project
If you're into open spaces and greenery, The Dempsey Project is a perfect choice. This place is a haven for brunch lovers. You can enjoy a scrumptious meal surrounded by lush gardens, and the Banana Oat Pancakes here is my personal favorite.
It's truly a brunch with a view in Singapore, where you can indulge in great food while taking in the scenic beauty.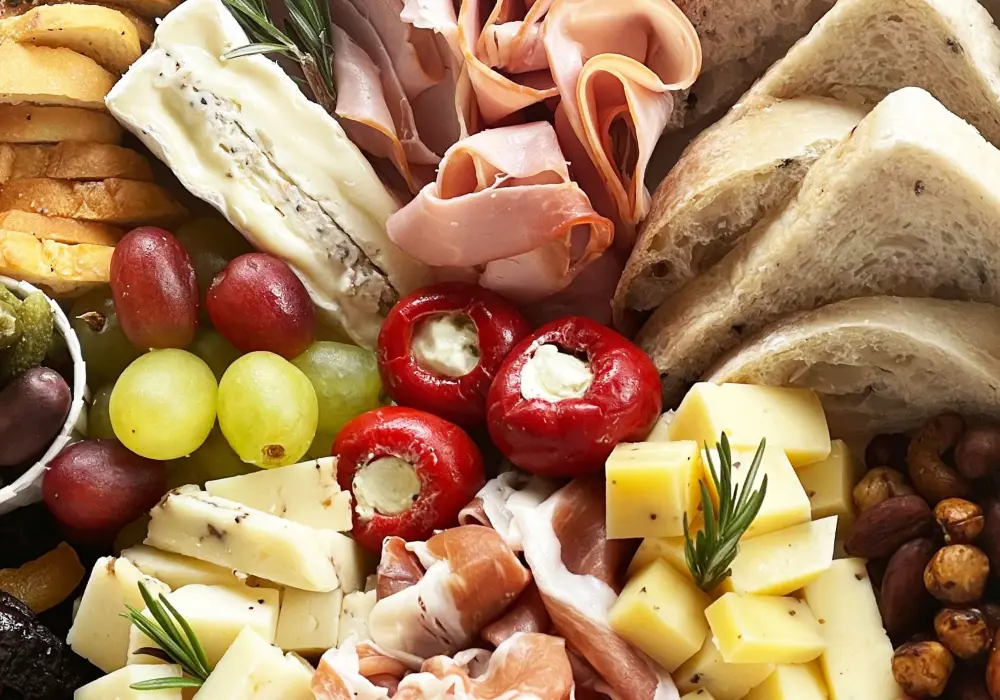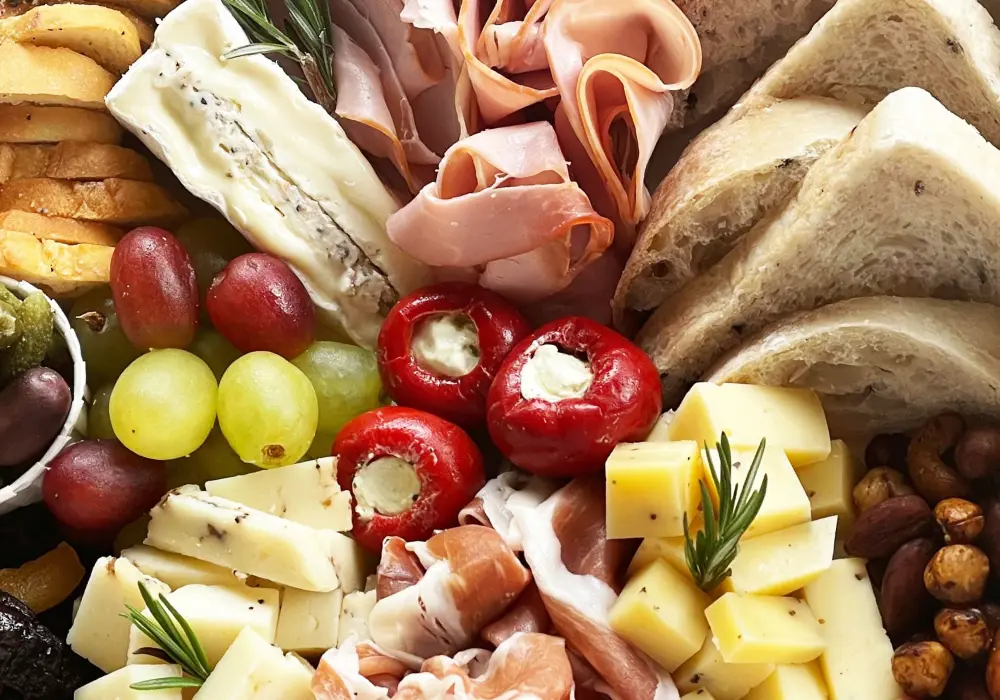 Google ratings: 4.5
Location: Block 9 Dempsey Rd, #01-12, Singapore 247697
Eggs Benedict:
The Eggs Benedict at The Dempsey Project are a brunch lover's dream. Imagine this: perfectly poached eggs, a comforting blanket of smoked ham, and a luscious hollandaise sauce.
It's all nestled on a soft English muffin, and the bed of baby spinach adds a lovely touch of freshness. At $27, it's a treat worth every penny.
Gluten-Free Banana Oat Pancakes:
The Gluten-Free Banana Oat Pancakes are a winner for both my taste buds and my conscience. These fluffy pancakes are packed with flavor. They're topped with a generous heap of fresh berries, sliced bananas, and drizzled with maple syrup.
The best part? You can make them even more special by swapping out regular yogurt for creamy coconut yogurt for just an extra $3. It's a delicious, wholesome choice at $23, and the vegetarian option is a bonus.
Tolido's Espresso Nook
Tolido's is a must-visit for coffee enthusiasts. It's a quaint spot where you can sip on a comforting latte while enjoying a delicious brunch. The pancakes here are fluffy and simply divine.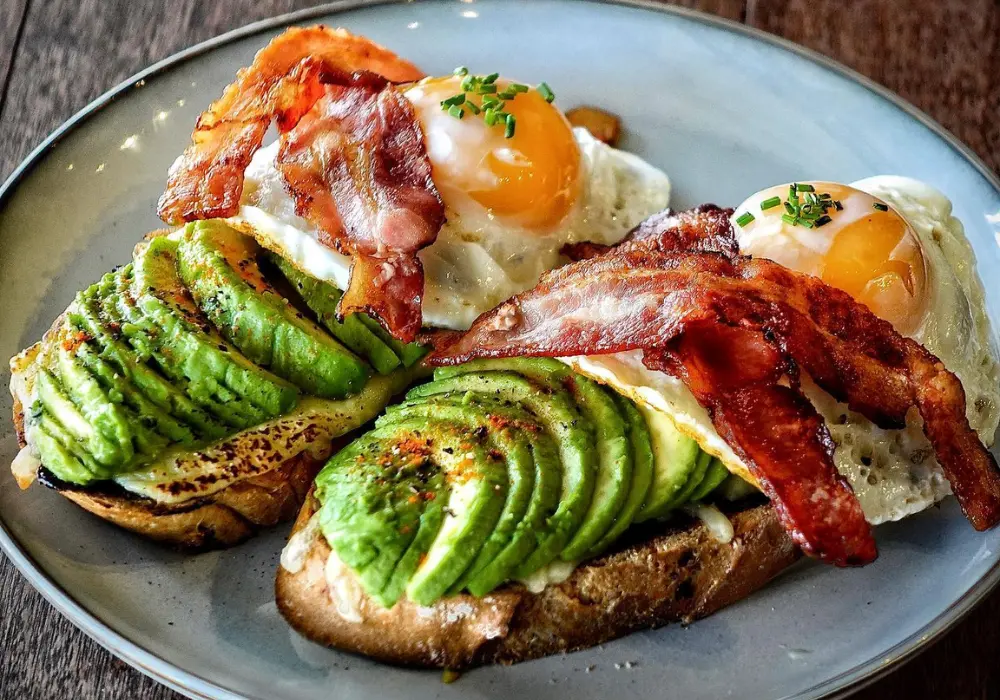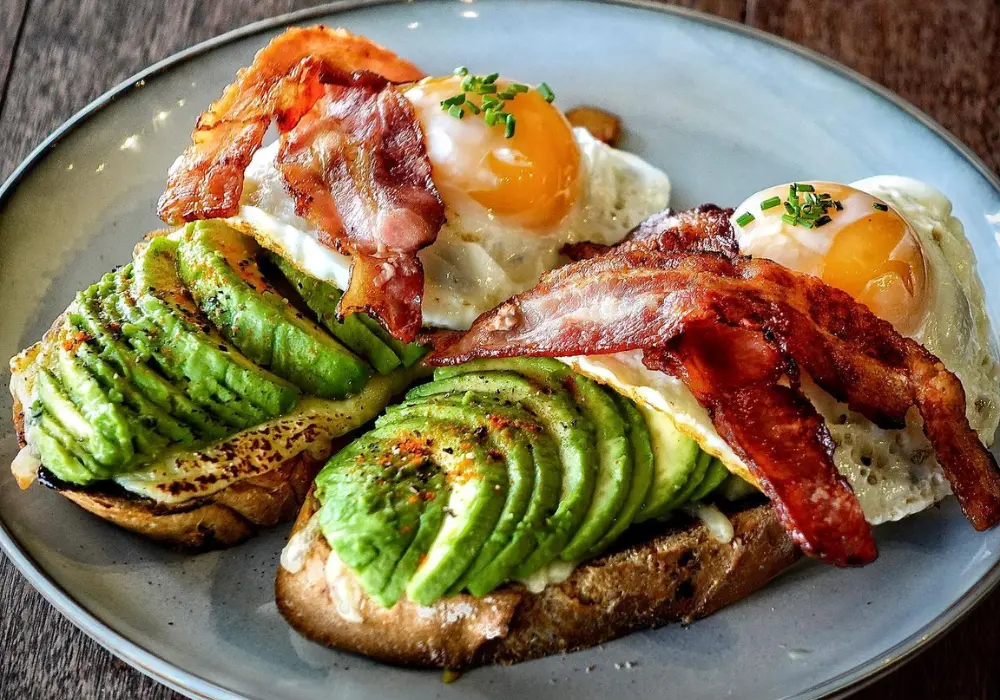 Google ratings: 4.4
Location: 462 Crawford Ln, #01-63, Singapore 190462
Rosti:
I tried Tolido's Rosti with Cheesy Sausage, and I loved it. It's like a crispy potato pancake, and I had it with a sunny-side-up egg and those yummy cheesy sausages.
It's a great deal at $20. Plus, you can choose how you want your egg done.
Truffle Scrambled Eggs:
I couldn't resist Tolido's Truffle Scrambled Eggs. They were super creamy and had truffle oil, mozzarella cheese, cherry tomatoes, baked potatoes, mushrooms, bacon, toasted brioche, and a fresh salad. It's a feast for just $20.
6 Letter Brunch
For a trendy and Instagram-worthy experience, 6 Letter Brunch has it all. The ambiance is chic, and their unique brunch items are a delightful surprise. The French toast with caramelized bananas is a game-changer.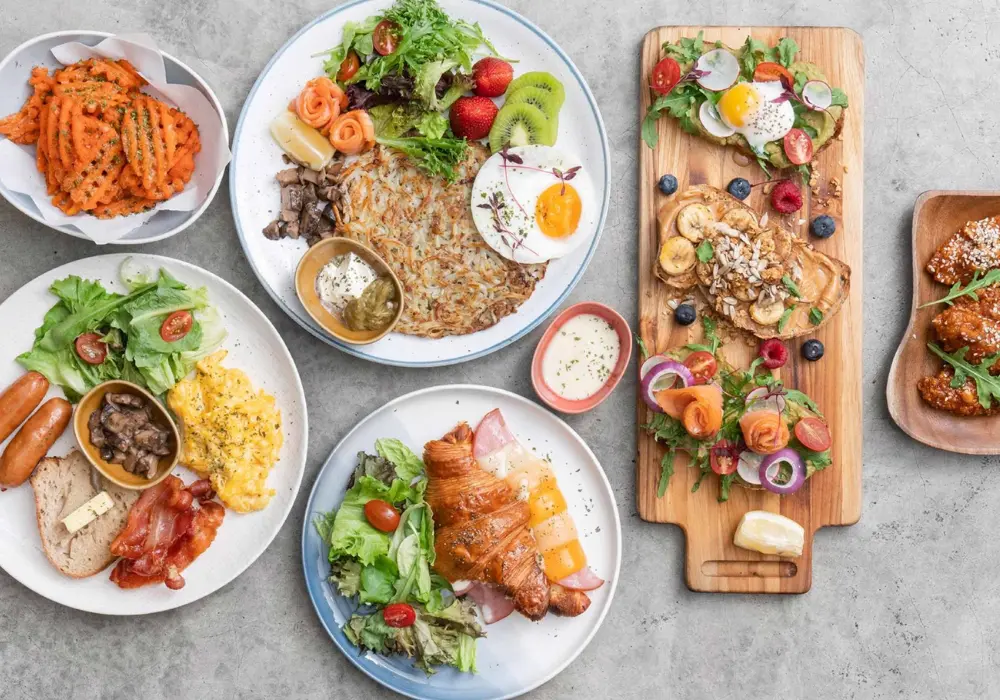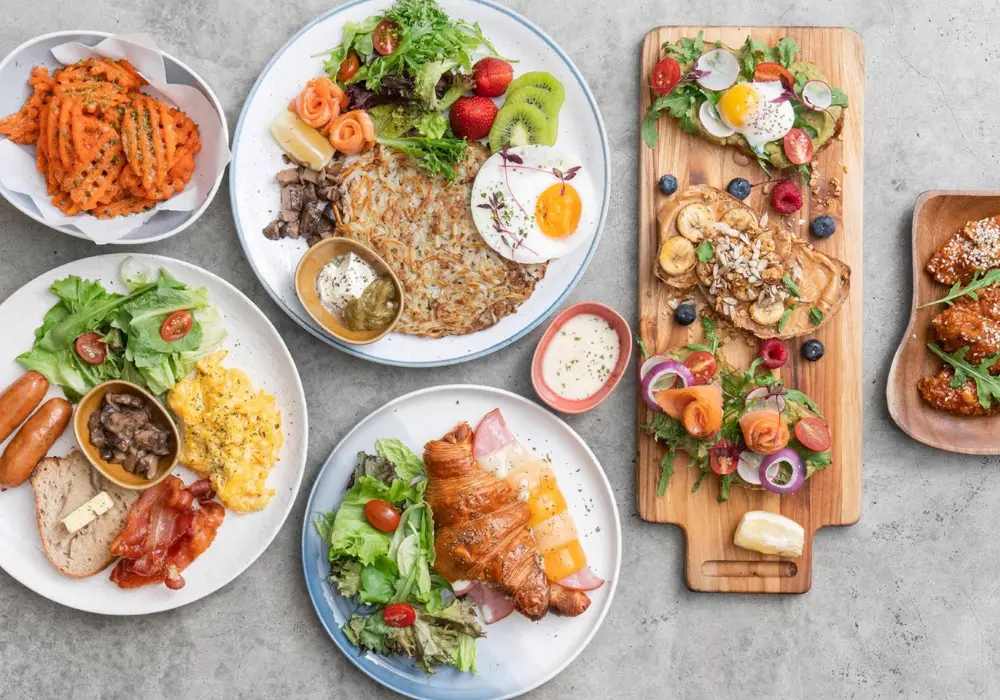 Google ratings: 4.4
Location: 103 Frankel Ave, Singapore 458225
Nutty Banana Toast:
I tried the Nutty Banana Toast at 6 Letter Brunch. They start with buttered sourdough toast, add sliced bananas, granola, sunflower seeds, peanut butter, honey, and mixed berries.
It's a sweet and crunchy delight for $9. If you prefer croissants, you can get it with croissants for $12.
Brunch Tacos:
I ordered the Brunch Tacos at 6 Letter Brunch. They use their own tortillas and fill them with fluffy scrambled eggs, sweet potatoes, a zesty tomato salsa, mixed cheese, and a tangy chipotle honey aioli.
Instead of bacon, I went for mushrooms, and it turned out to be a savory delight for $15.
Basilico
If you're looking for a touch of luxury, Basilico is the place to be. Their brunch buffet is a real treat, offering a wide range of delectable dishes. It's perfect for a special occasion or when you want to pamper yourself with exquisite food.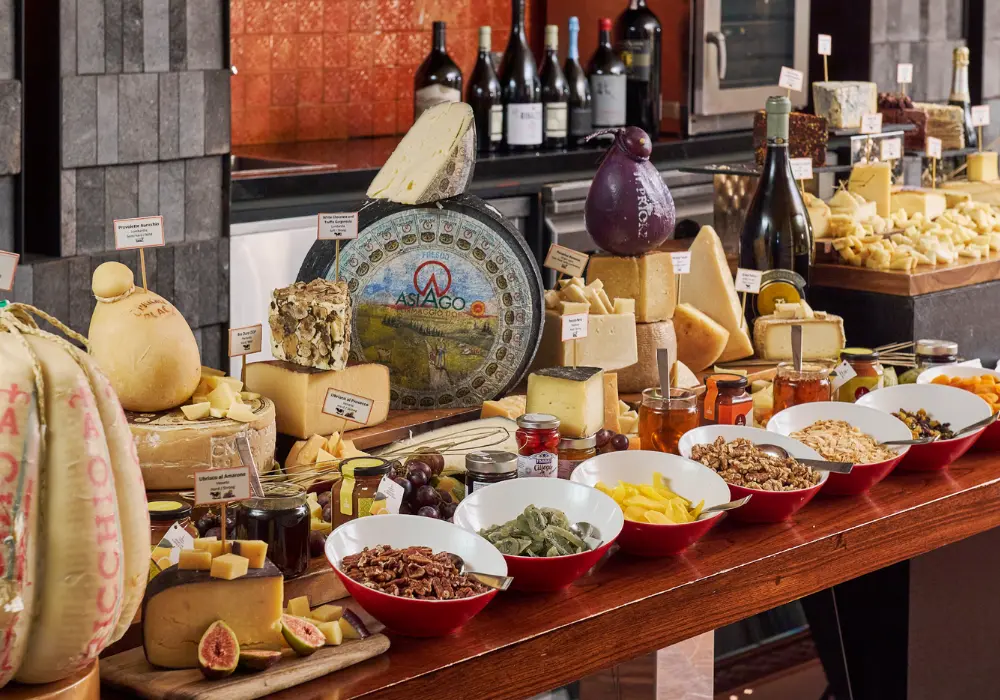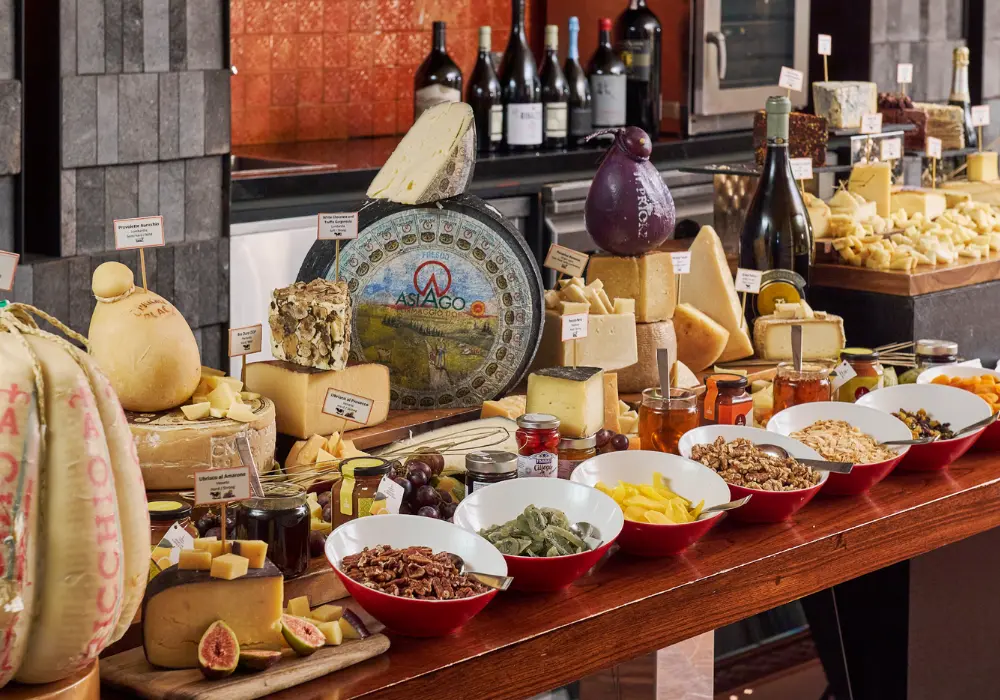 Google ratings: 4.4
Location: 1 Cuscaden Rd, Level 2, Singapore 249715
Formaggi:
At Basilico, I tried their Formaggi, which is a fancy way of saying cheese platter. They serve up more than 40 different Italian cheeses that change with the seasons.
They even pair it with truffle honey, nuts, and dried fruits. It's a cheese lover's dream.
Dessert:
And for dessert at Basilico, I went for the homemade Italian treats and gelato. The desserts are made in their own kitchen, with a lot of love, and the gelato is like Italian ice cream. It's the sweet ending to your meal, and it's delicious.
Atlas Coffeehouse
Atlas Coffeehouse is my go-to spot for a laid-back brunch. Their strong coffee and delectable waffles are a dynamic duo. The rustic decor and friendly baristas create a welcoming atmosphere.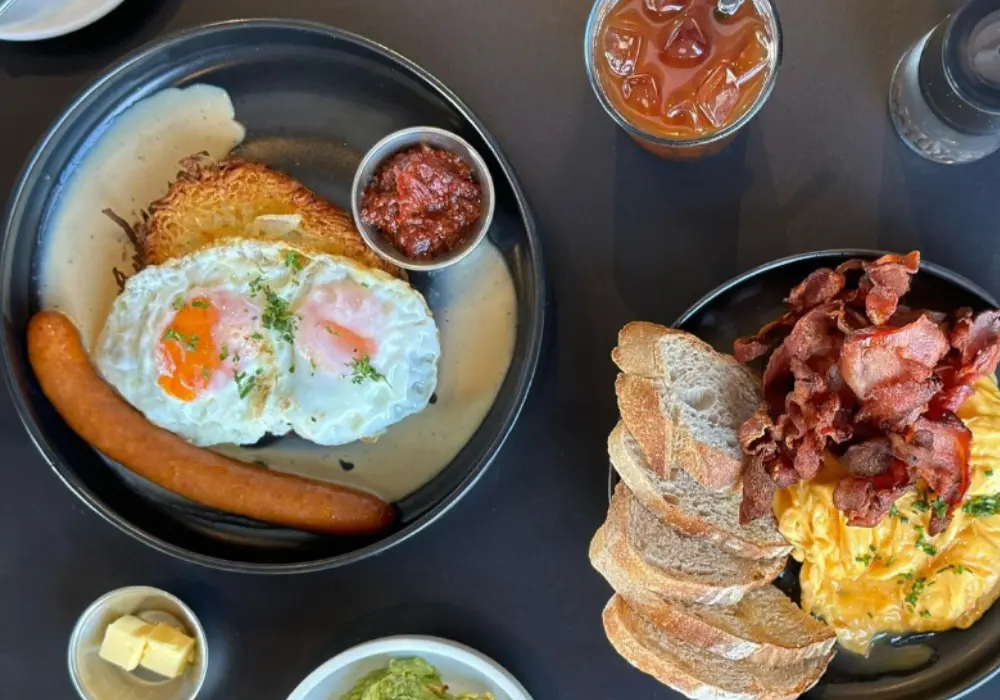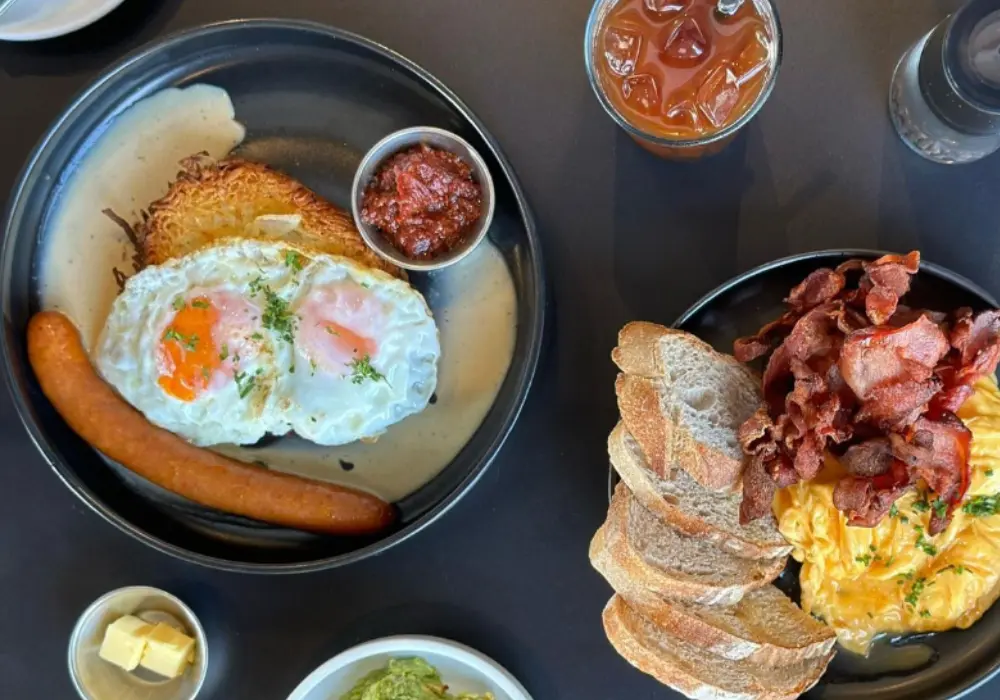 Google ratings: 4.3
Location: 6 Duke's Rd, Singapore 268886
Scrambled White & Greens:
I tried the Scrambled White & Greens at Atlas Coffee House. It's a pretty healthy dish with sautéed kale, asparagus, spinach, and edamame. They mix it with scrambled egg whites that are nice and fluffy and sprinkle some Parmesan cheese on top.
If you want a little extra, you can add some Slow Roast Rosemary Chicken for $5.80. It's a tasty, satisfying meal.
Buttermilk Waffles:
And for dessert, I went for the Buttermilk Waffles. These waffles are their special ones. You can have them plain with maple syrup and butter or get fancy with salted caramel and vanilla ice cream or candied bacon and vanilla ice cream for a bit more money.
If you're feeling extra, you can ask for more maple, more butter, or extra ice cream for $3.60. And they're open to special requests too, which is pretty cool. It's a sweet way to finish your meal.
PS.Cafe
With stunning waterfront views, PS.Cafe at One Fullerton is a picturesque spot for brunch. The Eggs Benedict here are exquisite, and the relaxed, chic ambiance makes it perfect for a lazy Sunday morning. It's undeniably one of the best Sunday brunch spots in Singapore, where you can savor delightful cuisine while enjoying the scenic beauty.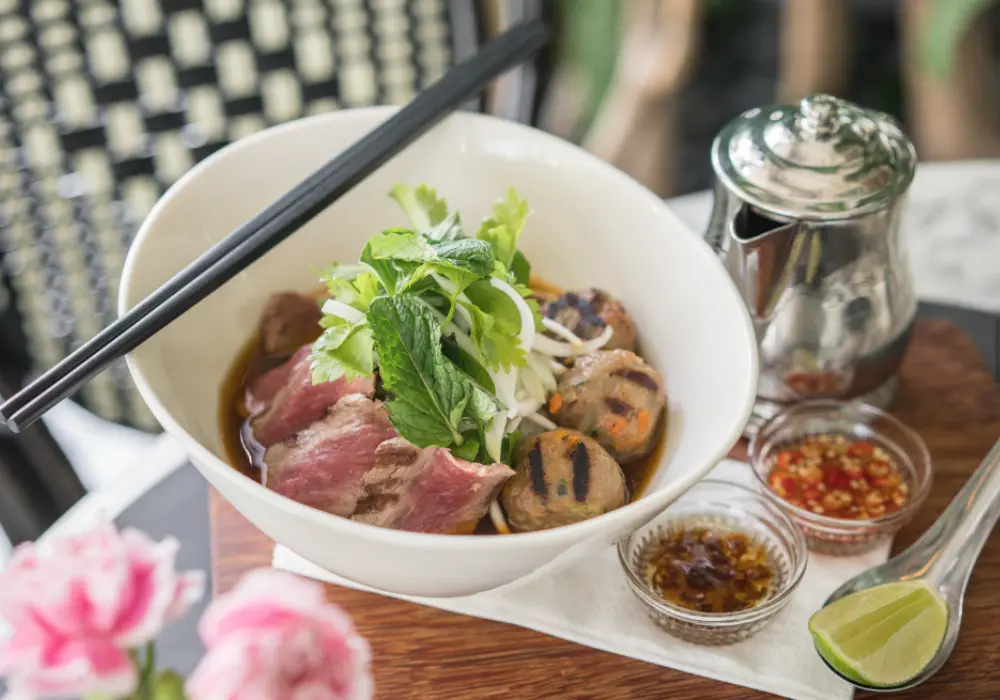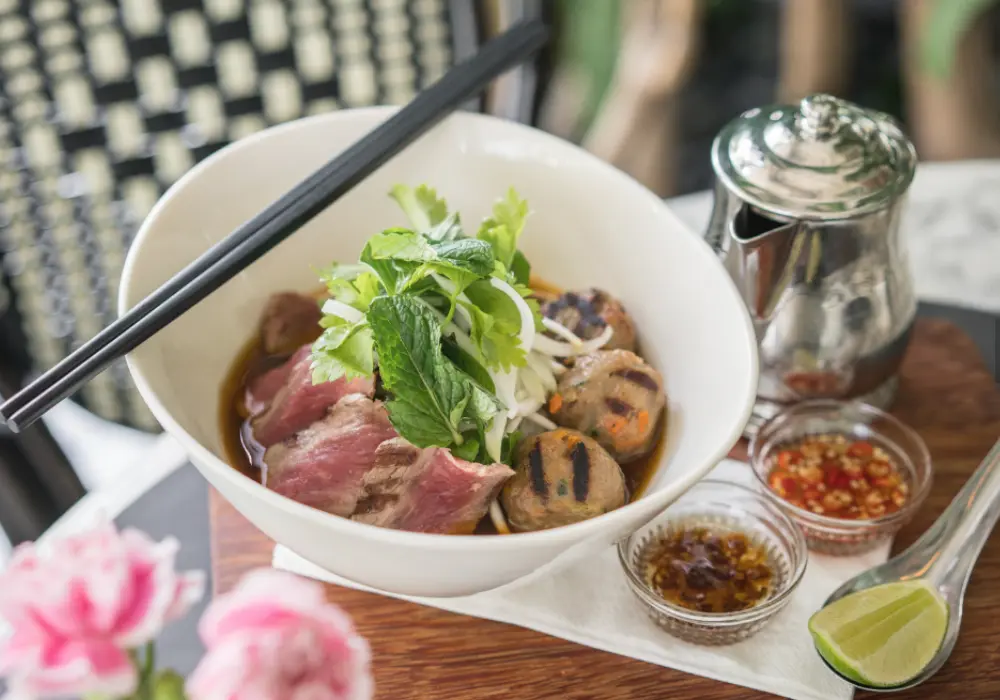 Google ratings: 4.3
Location: 1 Fullerton Rd, #02-03B/04, Singapore 049213
Blueberry Pancakes:
I tried the Blueberry Pancakes at PS Cafe, and they were amazing. The pancakes were fluffy and topped with a mix of sweet summer berries, red beans, fresh strawberries, vanilla mascarpone, crushed walnuts, and a drizzle of honey. It's a sweet and satisfying dish for $24.
Salmon Eggs Royale:
Then, I had the Salmon Eggs Royale at PS Cafe, and it was fantastic. It's like a brunch dream come true. They put cured salmon, wilted spinach, a tasty avocado salsa, perfectly poached eggs, and creamy hollandaise sauce together. It's a delightful mix of flavors and textures for $31.
The Populus
The Populus is a trendy brunch haven with an industrial-chic vibe. Their acai bowls are refreshingly delicious, and the baristas craft some of the best coffee in town. It's a cool spot to catch up with friends over brunch.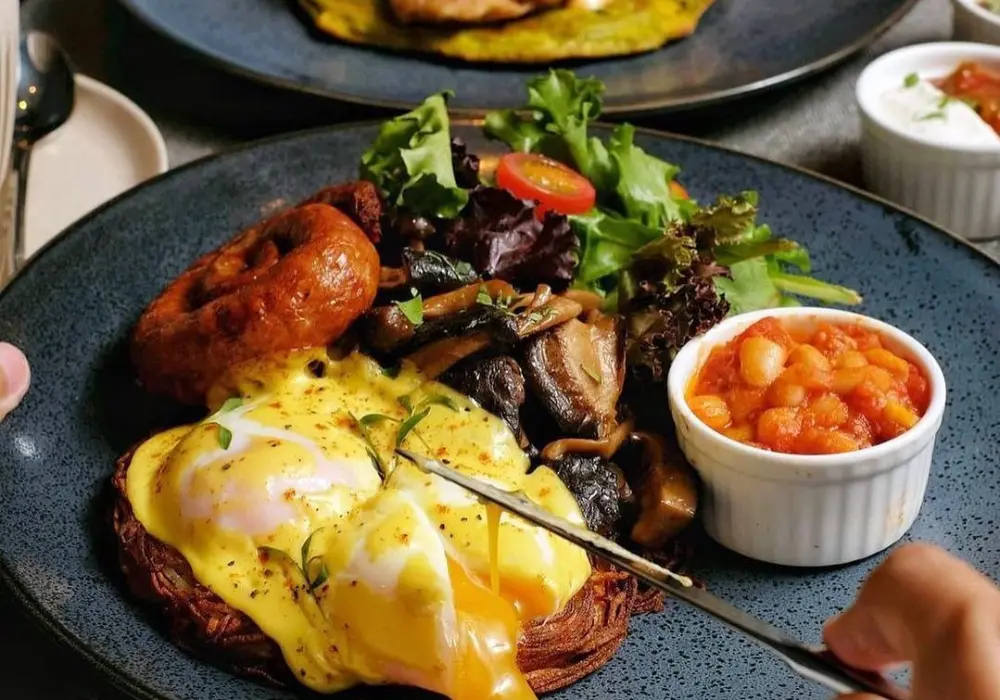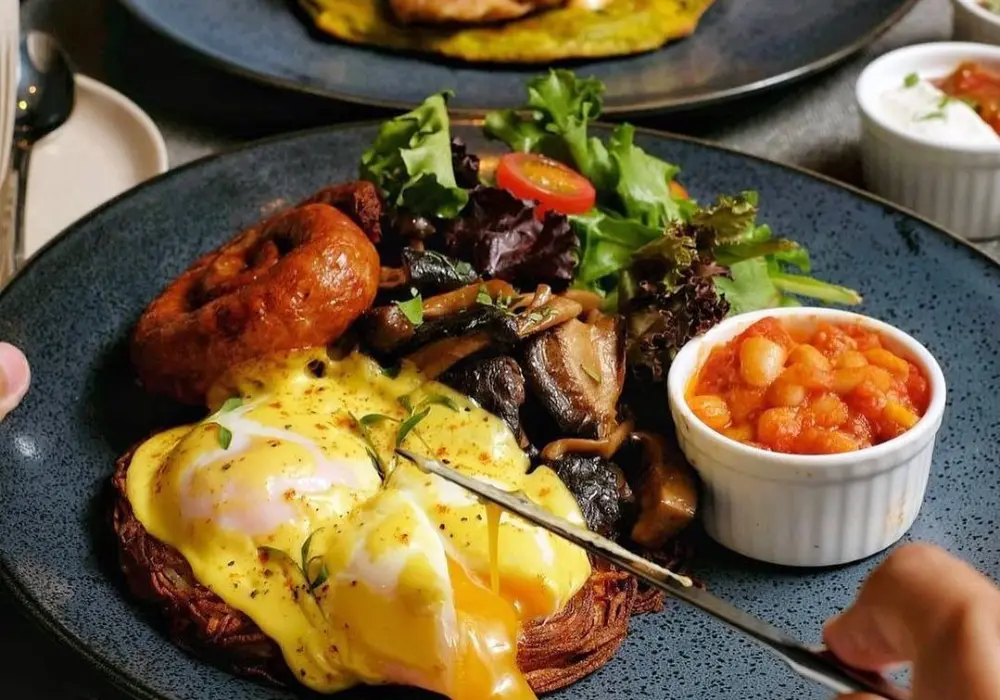 Google ratings: 4.3
Location: 146 Neil Rd, Singapore 088875
The Populus Scramble:
I tried The Populus Scramble, and it was so good. They serve up soft and creamy scrambled eggs with a mix of fresh herbs, marinated feta, and turkey bacon. All of this goodness is tucked between a toasted croissant, making it a perfect way to start the day.
If you're feeling extra fancy, you can add the Deluxe option for $6 to enjoy some Lobster Bisque & Crab Meat Scramble.
Populus All Day Big Breakky:
The POPULUS All Day Big Breakky is like a big brunch feast. You get poached eggs with creamy hollandaise, potato rosti, a mix of mushrooms, seasonal greens, and homemade baked beans.
You even get to choose between chicken harissa sausage or Norwegian smoked salmon. And if you prefer fried eggs instead of poached, it's just an extra $1. It's a brunch lover's dream come true.
See Also: The Best Fish & Chips In Singapore
Wild Honey Mandarin Gallery
Craving international flavors? Wild Honey at Mandarin Gallery has got you covered. They serve up diverse brunch options inspired by different countries. The Moroccan Eggs and French Toast are top picks for a global culinary journey.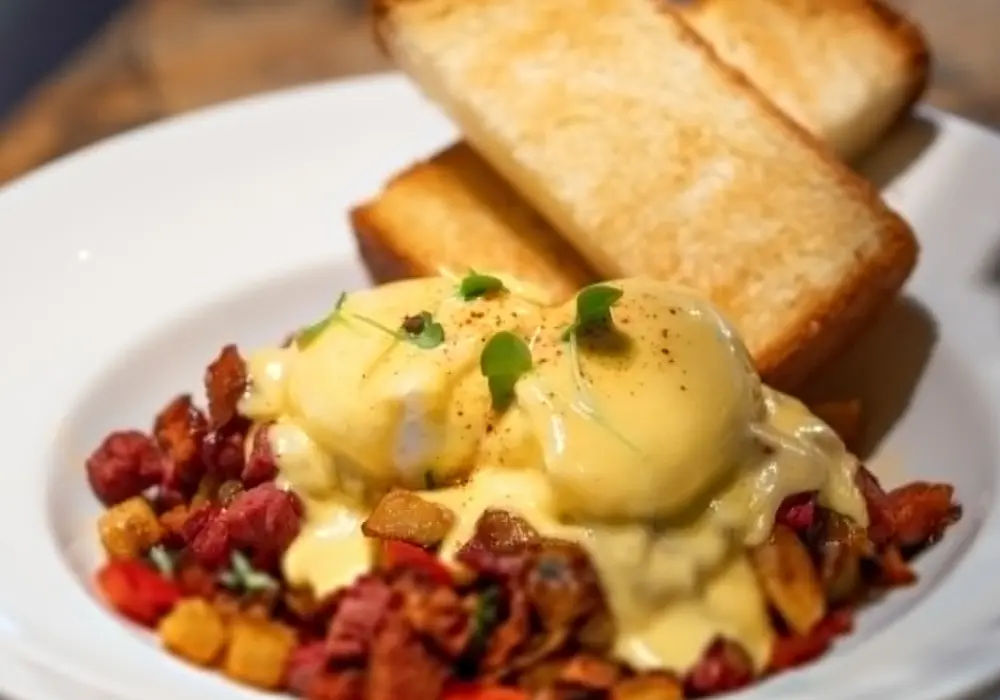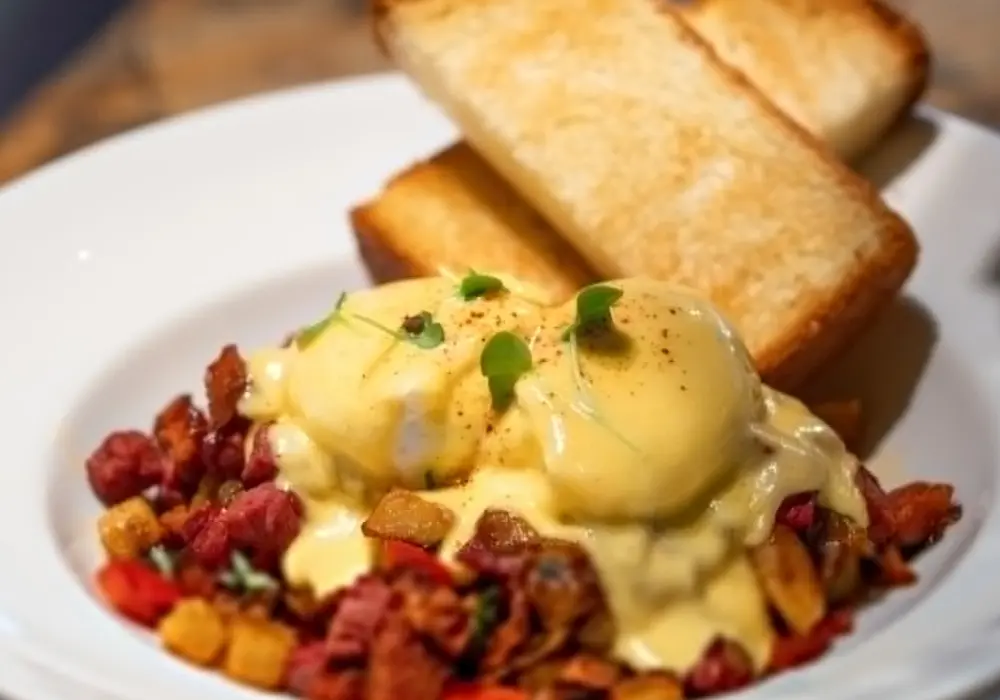 Google ratings: 4.2
Location: 333A Orchard Rd, #03 – 01 / 02, Singapore 238897
Moroccan:
I tried the MOROCCAN dish at Wild Honey, and it was quite a tasty experience. It includes spiced carrot and chickpea fritters, carrot hummus, poached eggs, and a mix of delicious accompaniments like house harissa, creamy labne, spicy green schug, and roasted heirloom carrots sprinkled with dukkah. It's a unique blend of flavors and textures, and the best part is it's gluten-free.
Eden Burger:
The EDEN BURGER is a great choice for plant-based eaters. It features an Impossible Burger patty with portobello mushroom, caramelized onion, avocado, and red pepper jam, all packed inside a brioche bun. You can even choose a gluten-free or vegan burger bun if you prefer. If you like, you can add an egg for $3 or cheese for an extra $1. It's a delicious option for those looking for a satisfying plant-based meal.
Symmetry
Symmetry is all about good food and good vibes. Their big breakfast platter is a crowd-pleaser, and the cozy atmosphere with vintage decor is perfect for a leisurely brunch with friends.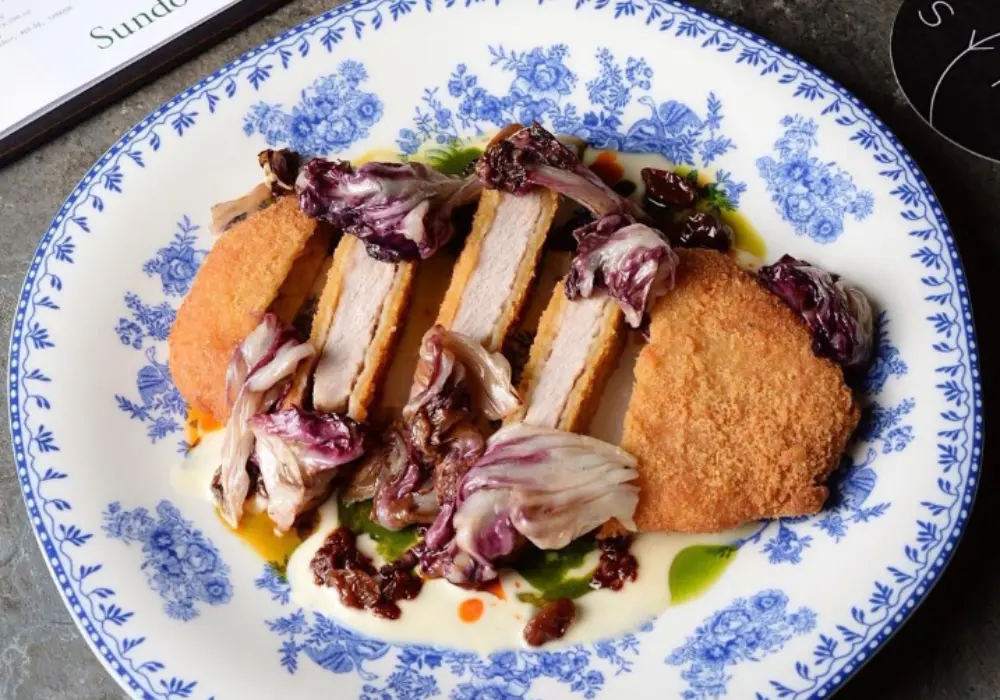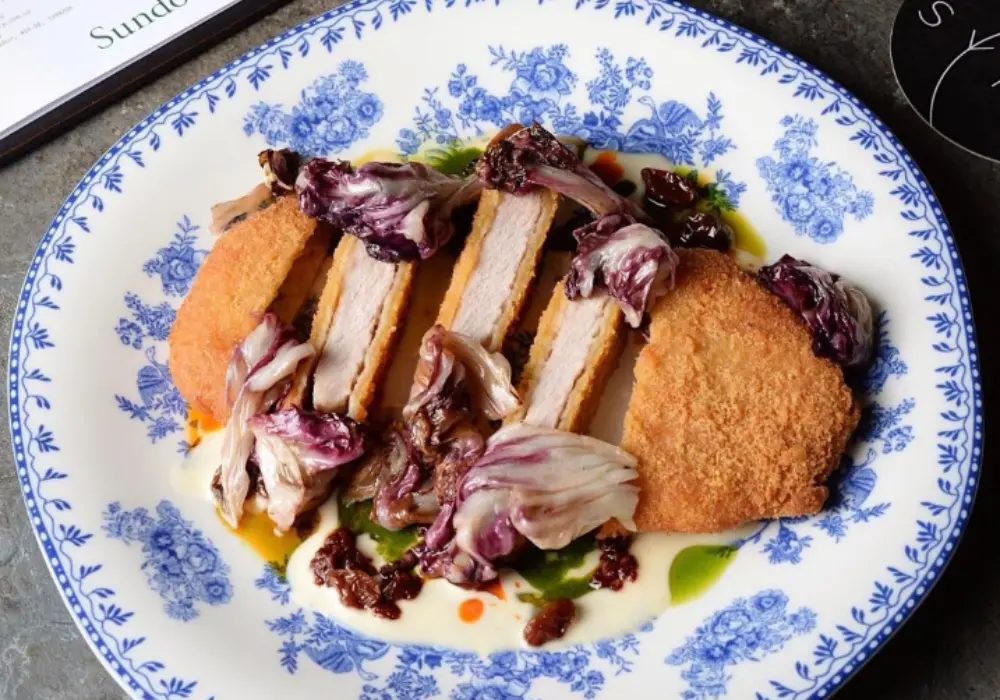 Google ratings: 4.2
Location: 9 Jln Kubor, #01-01, Singapore 199206
Pancake Stack:
I had the Pancake Stack at Symmetry, and it was a sweet delight. It's like a tower of fluffy pancakes topped with blueberry yogurt, drizzled with maple syrup, and sprinkled with fresh berries.
The crunchy muesli, salted pecan & walnut brown butter brittle, and seasonal ice cream add layers of texture and flavor. It's a lovely treat for just $22, and it's perfect for vegetarians.
Symmetry Eggs Benedict:
Then, I went for the SYMMETRY EGGS BENEDICT, and it was a savory masterpiece. It includes perfectly cooked 62.5°C eggs, maple-glazed bacon, zesty yuzu brown butter, mushroom-onion duxelles, hashbrown, paprika aioli, and mixed micro cress on parmesan-aonori English muffins. It's a brunch choice worth trying at $27.
Oriole
Oriole Coffee + Bar is not just about great coffee but also a hearty brunch menu. The eggs here are cooked to perfection, and the trendy, urban setting makes it an ideal spot to start your day.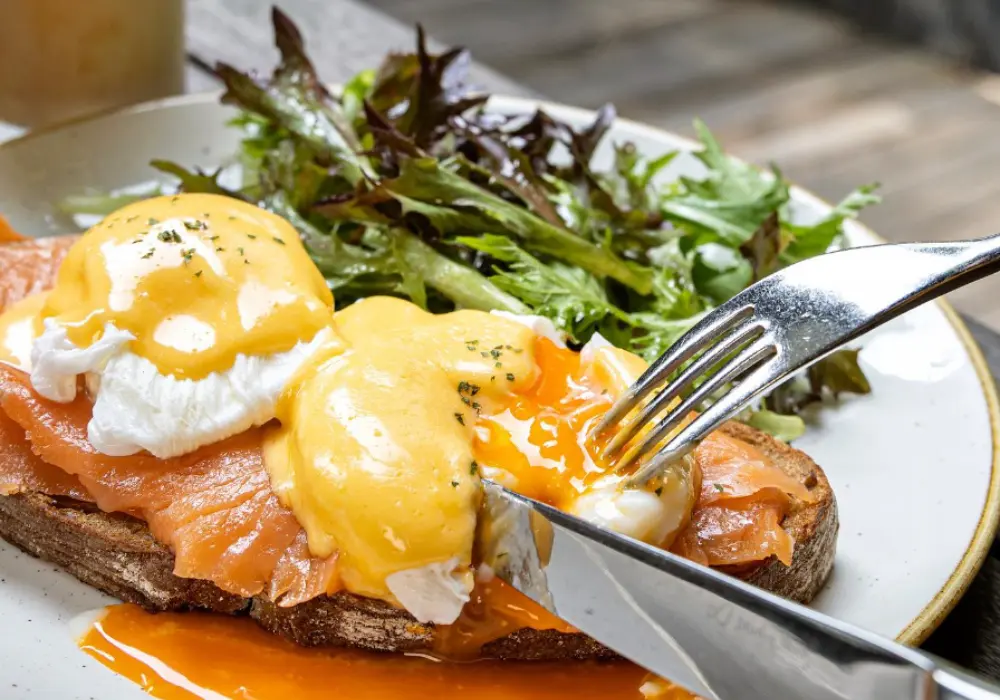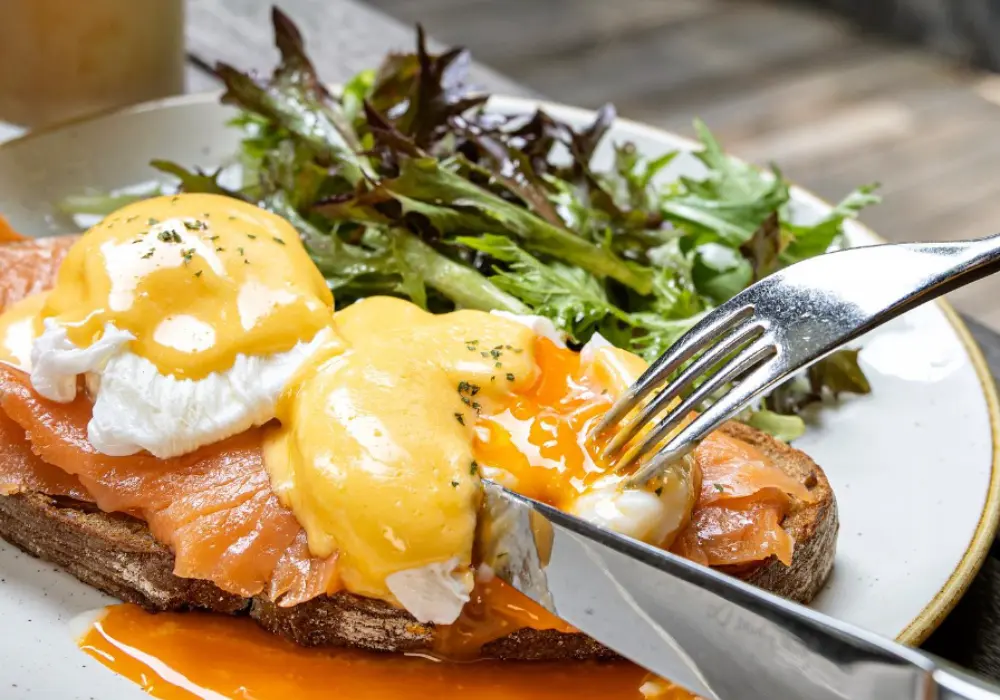 Google ratings: 4.1
Location: 96 Somerset Rd, #01-01, Singapore 238163
Baked Eggs with Chorizo & Potatoes:
I tried the Baked Eggs with Chorizo & Potatoes at Oriole, and it was a comforting delight. It's a hearty dish with the flavors of chorizo and potatoes, served with toasted sourdough. It's a warm and satisfying option for $18.
Fish Tacos:
Then, I went for the Fish Tacos at Oriole. They are a flavor explosion with red cabbage slaw, chipotle aioli, and crispy battered fish. It's a delightful dish that brings a burst of flavors to your palate for $18.
Final Words
Singapore's brunch scene is a delicious journey with something for everyone. From the heartwarming Eggs Benedict at Brunches Cafe to the Instagram-worthy Avocado Toast at The Dempsey Project, it's a feast for the senses. "The Best Brunch Spots in Singapore" offer a delightful spectrum of flavors and experiences, ensuring there's a perfect brunch waiting for every palate in this vibrant city.
Tolido's Espresso Nook offers fluffy pancakes, while Basilico's brunch buffet is a grand culinary celebration. Atlas Coffeehouse's waffles are a sweet delight, and PS.Cafe's Eggs Benedict come with a stunning waterfront view.